Travellers are drawn to the golden Puri beach in the thriving state of Odisha, which is nestled on the eastern coast of India, by its immaculate shoreline, spiritual aura, and cultural legacy. This picture-perfect location offers a welcome respite from everyday life, where sun-kissed sands, crashing waves, and a variety of magical adventures are waiting. Puri beach is a location that promises to enthral everyone who visits, regardless of whether they are looking for adventure, relaxation, or a profound connection with history and spirituality. 
Here are eight strong reasons why everyone should think about discovering Puri beach as their next vacation destination:
1. Spirituality and sacredness
The famous Jagannath Temple, one of the holiest Hindu pilgrimage destinations, is the reason for Puri beach's fame. Millions of devotees and visitors from all over the world flock to the temple each year for the colourful Rath Yatra (Chariot Festival), which is celebrated with towering spires and elaborate architecture. As you take in the temple's splendour and the rich cultural traditions that surround it, embrace the spiritual aura.
2. Golden sands and calm beaches
Puri Beach, which stretches for kilometres, is home to golden sands that beckon travellers to unwind, unwind, and enjoy the sun. Build sandcastles, go for leisurely stroll along the beach, or just enjoy the peace of the waves lapping at your feet. The beach offers a peaceful retreat from the hectic city life, making it the ideal place for rest and reflection.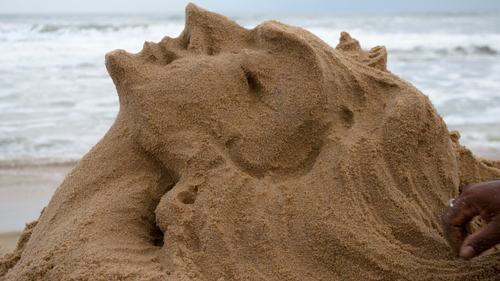 3. Water sports and exciting adventures
Puri Beach provides a variety of thrilling water sports and adventure activities for those looking for an adrenaline rush. There is something for every adrenaline seeker, from parasailing and banana boat excursions to jet skiing and surfing. Create lifelong memories while exploring the clear seas, feeling the wind's surge, and taking in the breathtaking coastal surroundings.
4. Marine life and dolphin spotting
Departing from Puri Beach, take a spellbinding boat journey to discover the Bay of Bengal's breathtaking beauty and its teeming marine life. Dolphin sightings are frequent here, and seeing these exquisite animals in their natural environment is an amazing experience that will take your breath away.
5. Cultural immersion
Puri is well known for its ancient art form called Pattachitra, which consists of magnificent paintings made on fabric that represent mythical and religious topics. To see expert craftsmen at work making exquisite designs with painstaking attention to detail, go to the Raghurajpur Artist Village, which is close to Puri. Immerse yourself in the world of traditional Odisha art while admiring their skill.
6. Delicious seafood and local cuisine
No trip to Puri Beach would be complete without indulging in some of the scrumptious seafood specialities that the area's restaurants have to offer. Enjoy freshly caught fish, crabs, and prawns that have been prepared with traditional Odia flavours. Puri Beach offers a gastronomic excursion that will satisfy your taste buds, with options ranging from casual eateries to sophisticated dining establishments.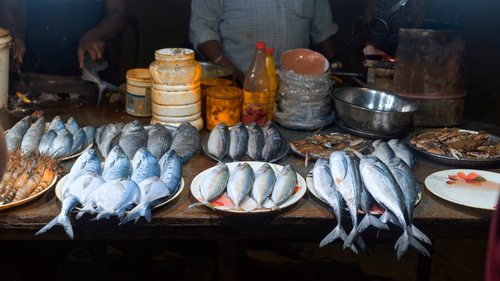 7. Instagram perfect sunsets
Experience the wonder of spectacular sunsets at Puri Beach as the golden orb drops below the horizon, creating a warm glow over the serene seas. Evening Aartis. The beach also conducts beautiful nightly aartis, or religious rites, where candles are lit, prayers are said, and a spirit of devotion permeates the air.
8. Cultural extravaganza and festivals
The colourful festivals held in Puri Beach bring the region's rich cultural tapestry to life. Events like the Puri Beach Festival and Konark Dance Festival, which feature traditional music, dance performances, handicrafts, and more, are held on the beach. Participate in the festivities, talk to the residents, and honour the cultural history of the area.
How to get there
Puri has great rail accessibility, with frequent trains going from important cities around India.
By train: Travellers may readily access the Puri Railway Station thanks to its excellent connections to places like Kolkata, Delhi, Mumbai, and Chennai.
By air: The Biju Patnaik International Airport in Bhubaneswar, which is 60 km distant from Puri, is the closest airport. Taxis and buses are easily accessible from the airport to get you to Puri.
By road: Puri has good access to the highway system, with frequent bus services running from towns like Cuttack and Bhubaneswar that are close by. For individuals who would prefer the comfort of a private vehicle, there are also self-drive choices and private taxis available.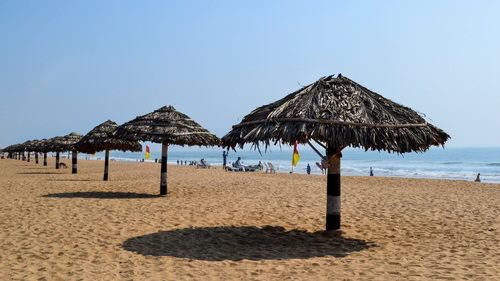 Best time to visit
From October to February, when the weather is beautiful and the temperatures are moderate, is the best time to visit Puri beach. Without being too hot or wet, this time period is ideal for beach activities, touring, and taking in cultural events.
Every type of traveller will be drawn to Odisha's Puri Beach because of its unmistakable beauty. It is a place that creates a lasting impression on everyone who visits thanks to its spiritual atmosphere, scenic beauty, exhilarating experiences, and rich cultural history. Discover Puri Beach's attractions and lose yourself in the tranquilly and enchantment that await you on this alluring coastline.
---
Photo: Shutterstock