For all tourists, Pondicherry beaches are the most stunning feature of this coastal town. Some of Pondicherry's best beaches draw hordes of tourists due to their pristine shoreline and a plethora of natural beauty packed with shimmering waters and golden sands. When vacationing in Pondicherry, these beaches have something for everyone, whether you want to spend a lazy weekend by the beach or want to participate in a variety of adrenaline-pumping activities. Here are the top six Pondicherry beaches to visit during your vacation.
1. Auroville Beach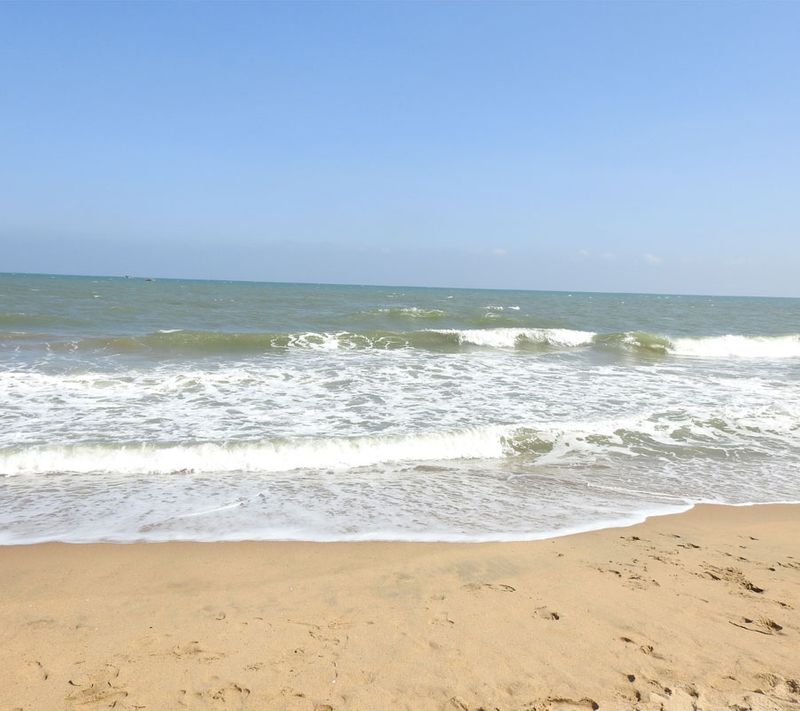 Auroville Beach, also known as Auro Beach, is part of the Auroville Retreat and is located on the right side of East Coast Road, about 12 kilometres from Pondicherry. Auroville Beach is one of Pondicherry's most well-known beaches. It is popular both among tourists and locals. The beach stays true to its name by not having a plethora of businesses that serve meals or refreshments. The Ashram has maintained the peace here and the locale has not been tampered with or significantly altered as a result of human intrusion. You can take an autorickshaw or a bus to reach the Auroville beach. At Auroville Beach, you can go surfing, stroll along the beach, swim, and watch the sunrise or sunset. The best time to visit is between 7:00 am and 6:00 pm.
2. Paradise Beach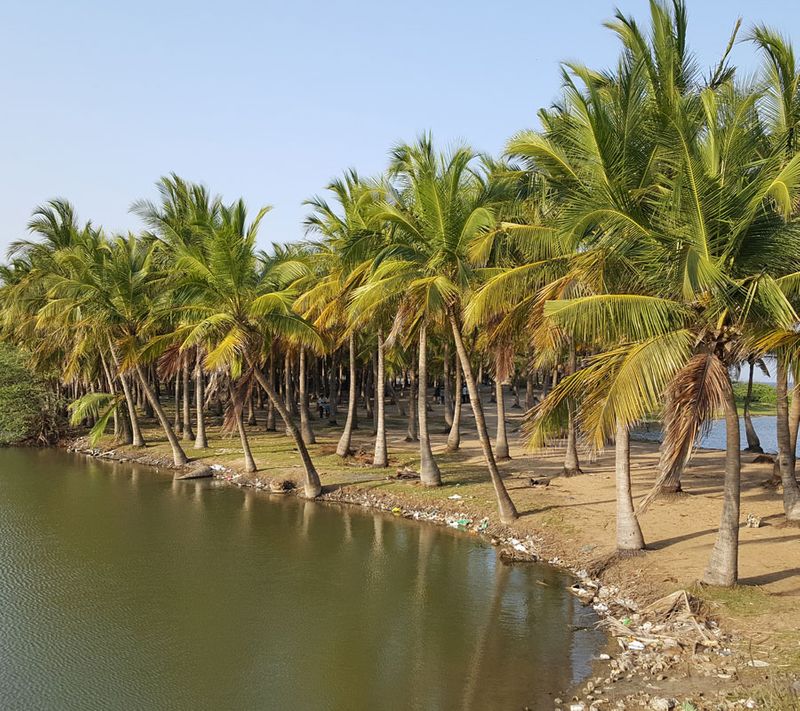 Paradise Beach is one of Pondicherry's well-known beaches and is located at Chunnambar, close to the town. You will need to take a 20- to 30-minute ferry ride through the backwaters to reach the beach. The scenic ferry ride from the boathouse to the beach takes you past lush mangrove forests. Fresh coconut water and light snacks are available at a few shacks at the beach's main entrance. Although some of the beaches along the stretch are private, others are open to the public. Paradise Beach offers activities such as ATV rides, camel and horse rides, banana rides, and jet skiing. Shacks and little stalls serve fast food and a variety of seafood here. Paradise beach is located 12 kilometres south of Panambur port and 12 kilometres from the city centre. Ferries transport people to and from the beach. The beach is about a 30-minute drive or bike ride away.
3. Promenade Beach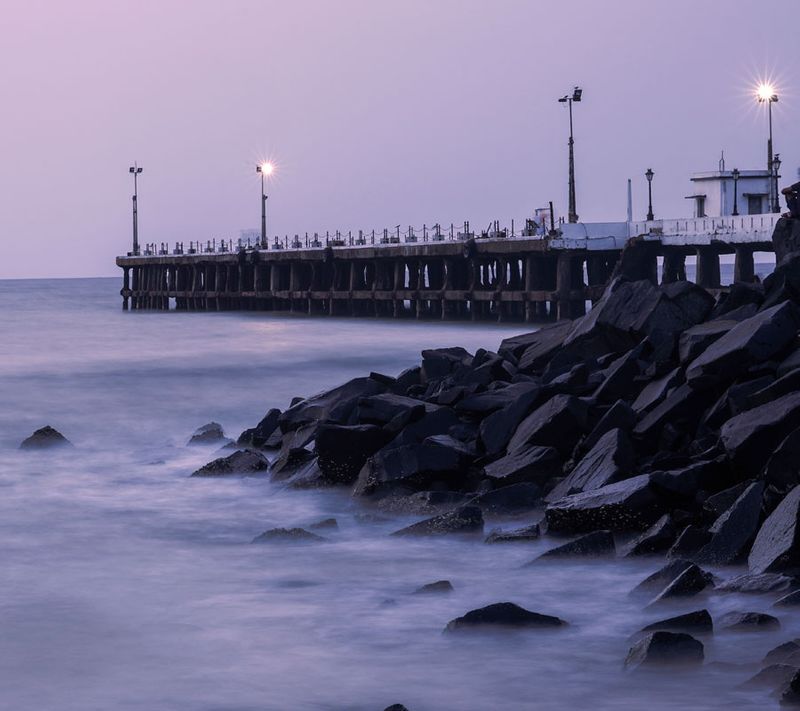 Promenade Beach is a well-known stretch of coastline that runs for 1.2 kilometres from the War Memorial to the Dupleix Park on Goubert Avenue in Pondicherry. The Pondicherry sea front is frequently crowded with groups of people engaged in activities such as volleyball, running, strolling, skating, and yoga. Because of the stony nature of the beach, swimming is prohibited. Lazing on the beach, going for a morning run down the promenade, and shopping for souvenirs are all things to do at Promenade Beach. Cafes along the promenade offer a variety of fast food and local cuisine.
4. Mahe Beach
Mahe Beach in Pondicherry is a picture-perfect white sand beach flanked by swaying palm palms that will keep you company. It's a great place for peace-lovers and photographers to enjoy the tranquil beauty and capture breathtaking sunsets. Because it is peaceful and secluded, it is one of the best beaches in Pondicherry, so come here for a picnic with your partner or simply to rest and rejuvenate by yourself. Because there aren't many shops or shacks to rely on, we strongly advise you to bring your own food and drinks. Swimming, fishing, and watching a spectacular sunset are just a few of the activities available at Mahe Beach Pondicherry. The best time to visit Mahe Beach Pondicherry is early in the morning or late in the evening to see the sunset.
5. Karaikal Beach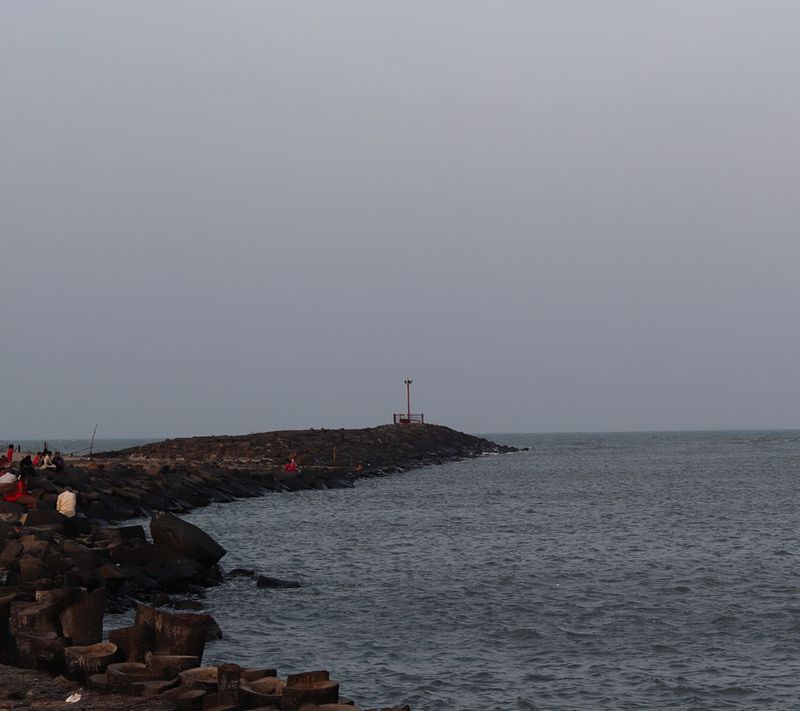 Karaikal Beach, one of Pondicherry's many best beaches, is a popular destination for visitors and locals looking to relax and plan a beach vacation. The sound of water crashing on the beach, the sparkling blue seas, the beautiful skies, and the peaceful quiet of the beach provide much-needed relief from the hustle and bustle of city life and help you reconnect with nature. Like Paradise Beach, Karaikal Beach offers a variety of water sports such as kayaking, canoeing, and motorboating. If you don't want to participate in adventure sports, you can simply take a relaxing swim in the calm waters. Karaikal Beach offers a variety of activities such as swimming, canoeing, kayaking, and motorboat rides. The best time to visit this beach is early in the morning to catch a spectacular sunrise. Please note: Karaikal is in a separate part of Pondicherry, about 150 kilometres away from the French and Tamil Quarters.  
6. Rock Beach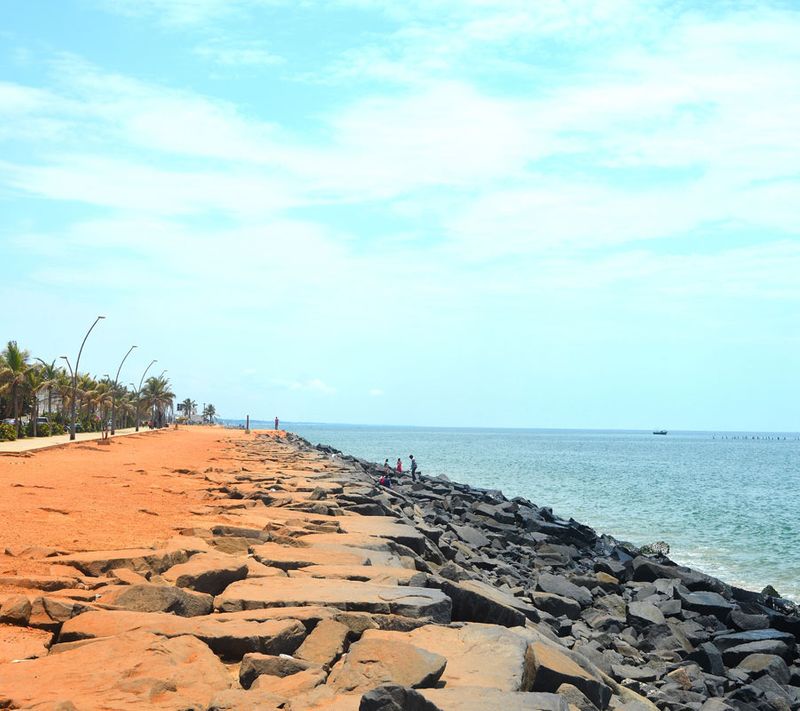 Rock Beach, is well-known among both locals and visitors. It gets its name from the various rocky formations that line the coast, and watching the waves crash against these rocks is a breathtaking sight. Rock Beach is popular for its local vendors selling delectable street food, which you must eat if you want to truly experience the ambience and flavours of this location. It's the ideal location for a beachside picnic with family and friends, and you'll love every minute of it. Rock Beach is also known for its spectacular sunrises, and we strongly advise you to arrive early in the morning to witness the stunning enchantment of multi-coloured hues painting the horizon at daybreak. Swimming, strolling along the beach, sampling local cuisine, and watching the sunrise are just a few of the activities available at Rock Beach.
For visitors, this list of beaches in Pondicherry provides a fantastic opportunity to spend an amazing time with family and friends while bringing back beautiful memories of the historic town. 
---
Photo: Shutterstock