Lo aa gayi Lohri ve… This song from one of Bollywood's favourite films, Veer Zaara, perfectly encapsulates the spirit of the harvest festival of Lohri that is celebrated each year on January 13. The air reverberates with the sounds of the dhol, as people—particularly across northern India—celebrate the culmination of the winter season and welcome spring with open arms. The festival also serves as a symbol of gratitude to the Sun god for the harvests of the year.
Legend goes that Lohri derives its name from the word 'loh', which signifies the warmth and light provided by the fire. Another popular one revolves around a man called Dulla Bhatti, who would steal from the rich and rescue the girls that were in the captivity of Mughals.
All in all, Lohri is a lot about lore. But there's also song and dance, delicious food, and togetherness. If that's how you want to experience the annual harvest festival, it's time to pack your bags and head to these destinations across India. We promise it will be a trip to remember for a lifetime!
Here are some destinations you should mark on your travel planner today:
1. Chandigarh
The capital city of Punjab and Haryana isn't just about cobbled streets and beautiful gardens—there's a lot more that it offers. Head to Chandigarh during Lohri to experience the festivity in the air! The streets in the city are draped in bright lights and there's music all around.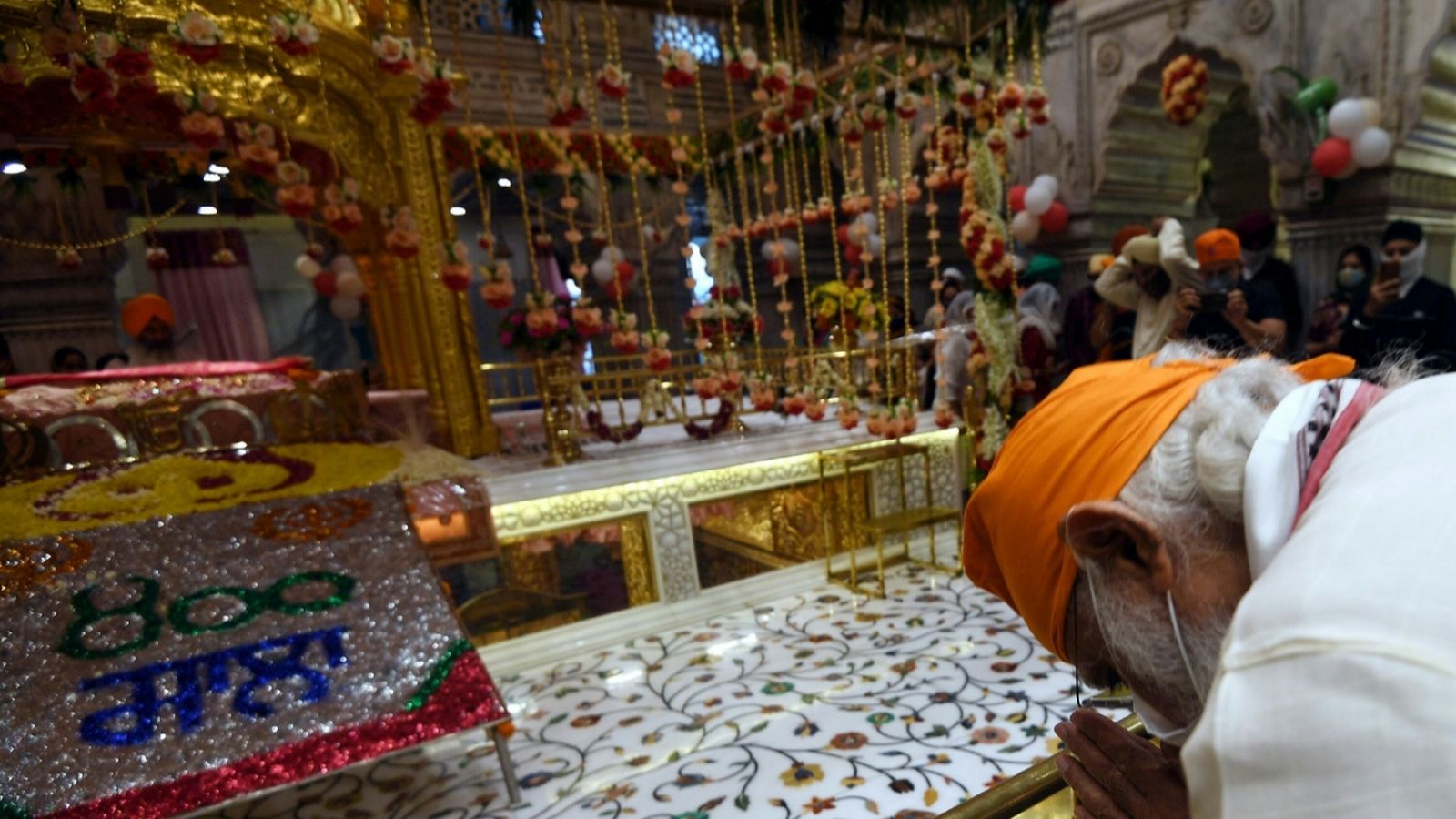 Make a stop at Gurudwara Shri Teg Bahadur Sahib (Sector 34) or Gurudwara Nanaksar (Sector 28) to witness the traditional celebrations, and do not miss out on their delicious langar. 
If you are looking to celebrate the harvest festival with pomp and grandeur, there are plenty of hotels and clubs that organise happening Lohri parties. Some of the popular spots include Radisson Blu Zirakpur, Pipe and Barrel, and Tamzaraa Cafe and Club, among others.
2. Amritsar
There's so much charm and romance in the galiyaan of Amritsar! The heartwarming tale of Veer Zaara was shot here (yes, we are obsessed!), and we can't wait to recreate our stories! Yes, you got it right—this city is a haven for couples, so if it's your first Lohri post your wedding, you know where to be!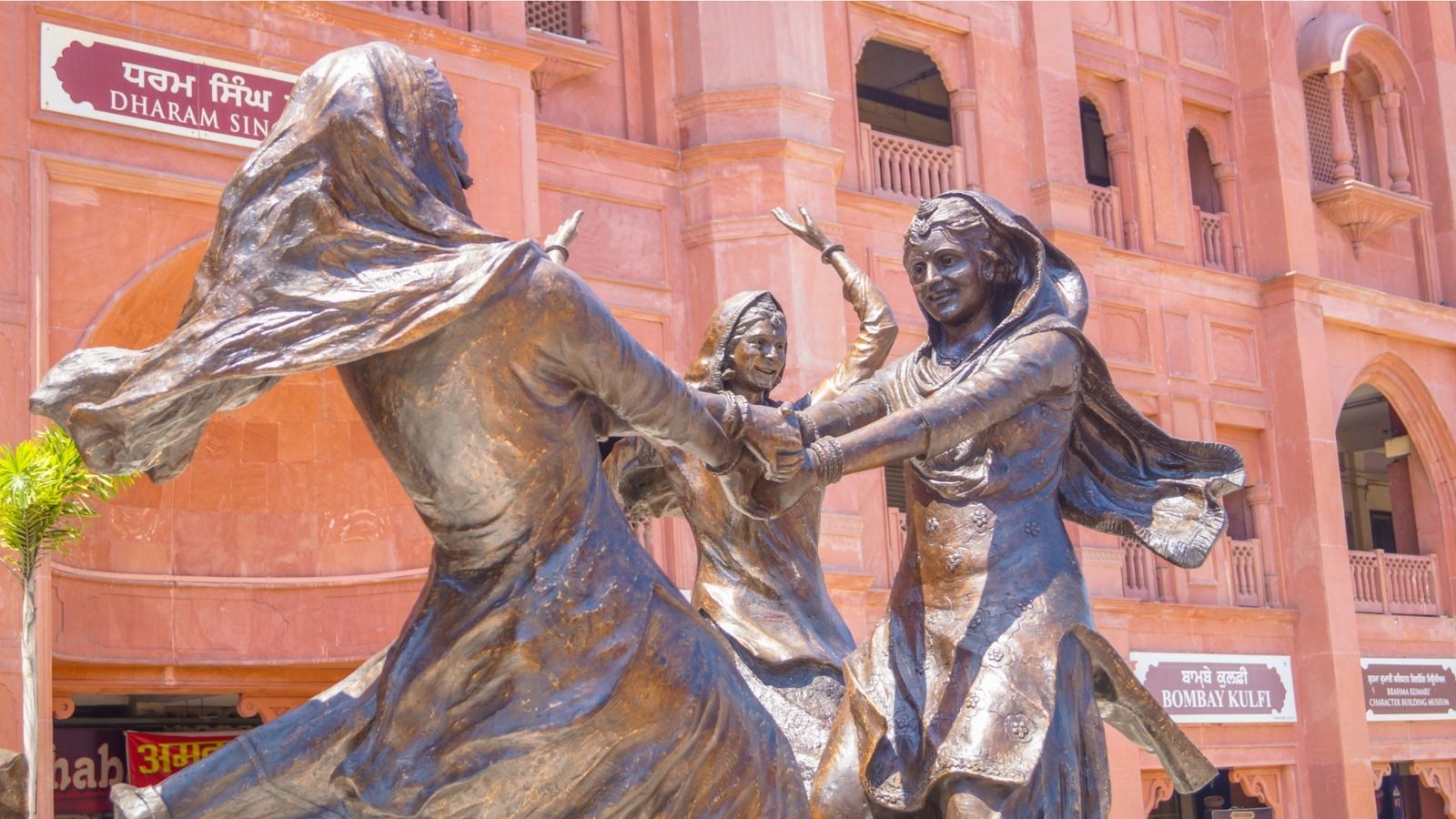 While you are here, do not miss visiting the landmark Golden Temple, Amritsar's pride. It is beautifully decorated with lights and looks nothing short of a fantasyland. There are long serpentine queues outside the gurudwara witnessed every year as devotees can't leave without a darshan on this auspicious day. (Pro tip: reach here early in the morning, before the crowds surface). 
The vibe is celebratory, with women dressed in the prettiest of Phulkari suits with parandis in their hair, along with juttis to match. Men, too, turn up in their finest.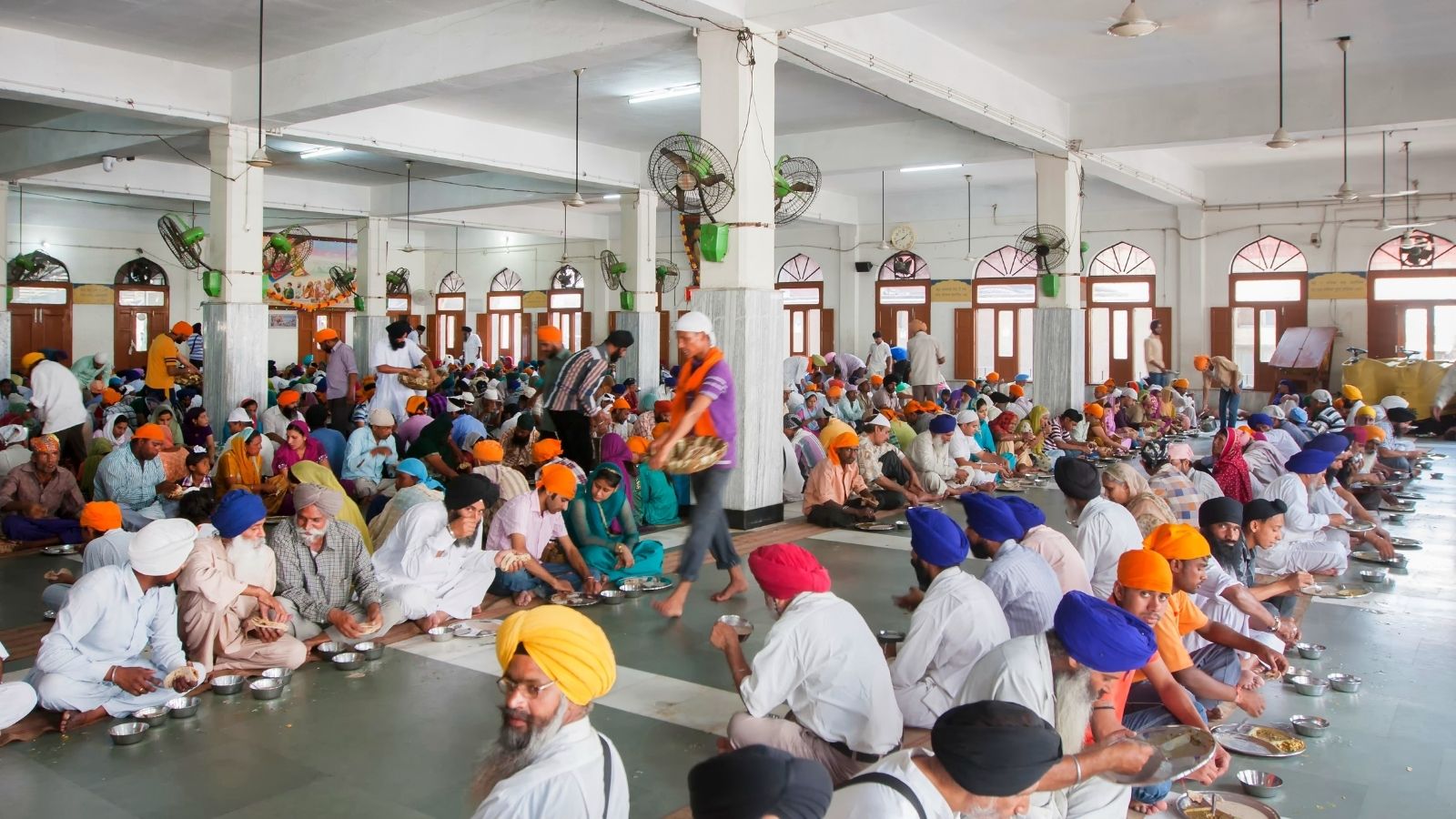 Food is also an integral part of the Lohri celebrations! Feast on the langar prepared by the community kitchens, and relish the lip-smacking dal, creamy paneer, and delicacies made from til or sesame. 
You could also head to some of the popular markets, including Lahori Gate and Hall Bazaar, to witness the celebratory vibe, and gorge on streetside treats like jalebis, samosas, halwa, and til ke laddoo. As you walk by the many shops here, the intoxicating aroma of jaggery will draw you in. Don't blame us if you unabashedly pile on the calories. It's worth it, we say!
3. Jalandhar
If you are looking to celebrate Lohri in traditional style, Jalandhar in Punjab must feature on your list. The natives of the city start the prep weeks before, and their houses scream the arrival of the harvest festival! As you make your way through the streets of the city, you are likely to spot rows of houses decorated with lanterns and other paraphernalia.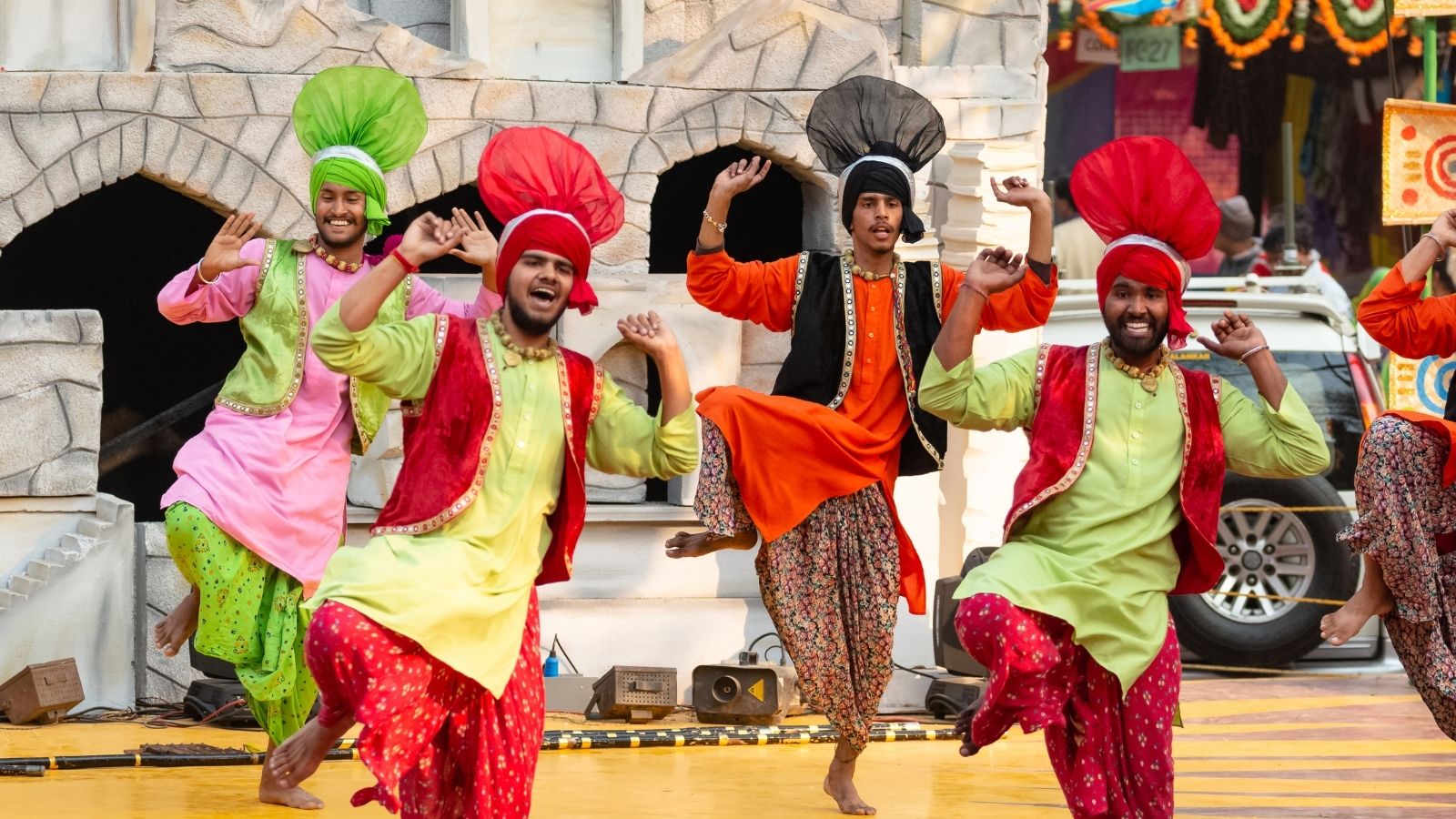 You could also head to some popular venues like Haveli Heritage in the city to dance the night away. The Lohri celebrations here have everything in good measure: music and dance, food, and lots of fun! Remember Nagada Nagada from the movie Jab We Met? Well, pretend to be Aditya and Geet, and show your moves! 
Some of the city's educational institutions like DAV University also host amazing celebrations!  
4. Delhi
India's capital city is a melting pot of cultures, and Lohri is another festival that proves this! Delhi celebrates the festival not just in malls and markets, but also in residential complexes. There is a bonfire lit at night, around which people get together and offer popcorn, gajak, and til gur to the flame. There's also song and dance, and the vibe is cheery in every way!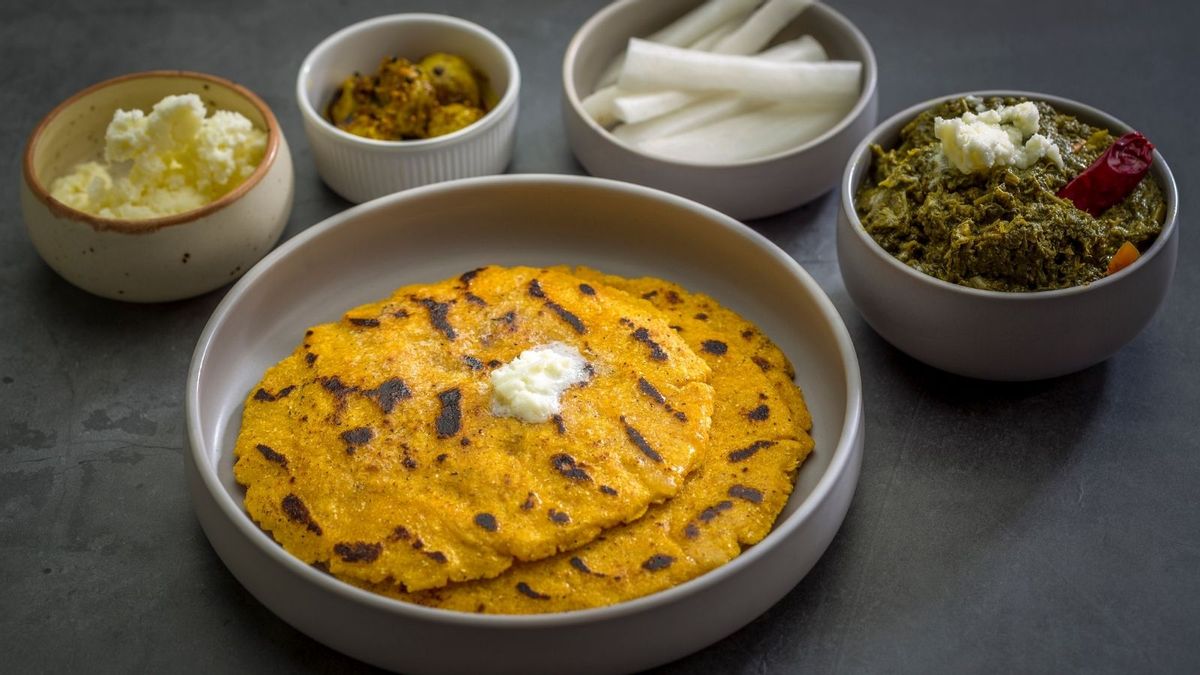 Delhi-NCR also has a host of restaurants that serve traditional delicacies like makki di roti and sarson da saag! Whether it is the dhabas at Murthal, Comorin in Gurgaon, or Jamavar at Leela Palace New Delhi—your taste buds are in for a treat.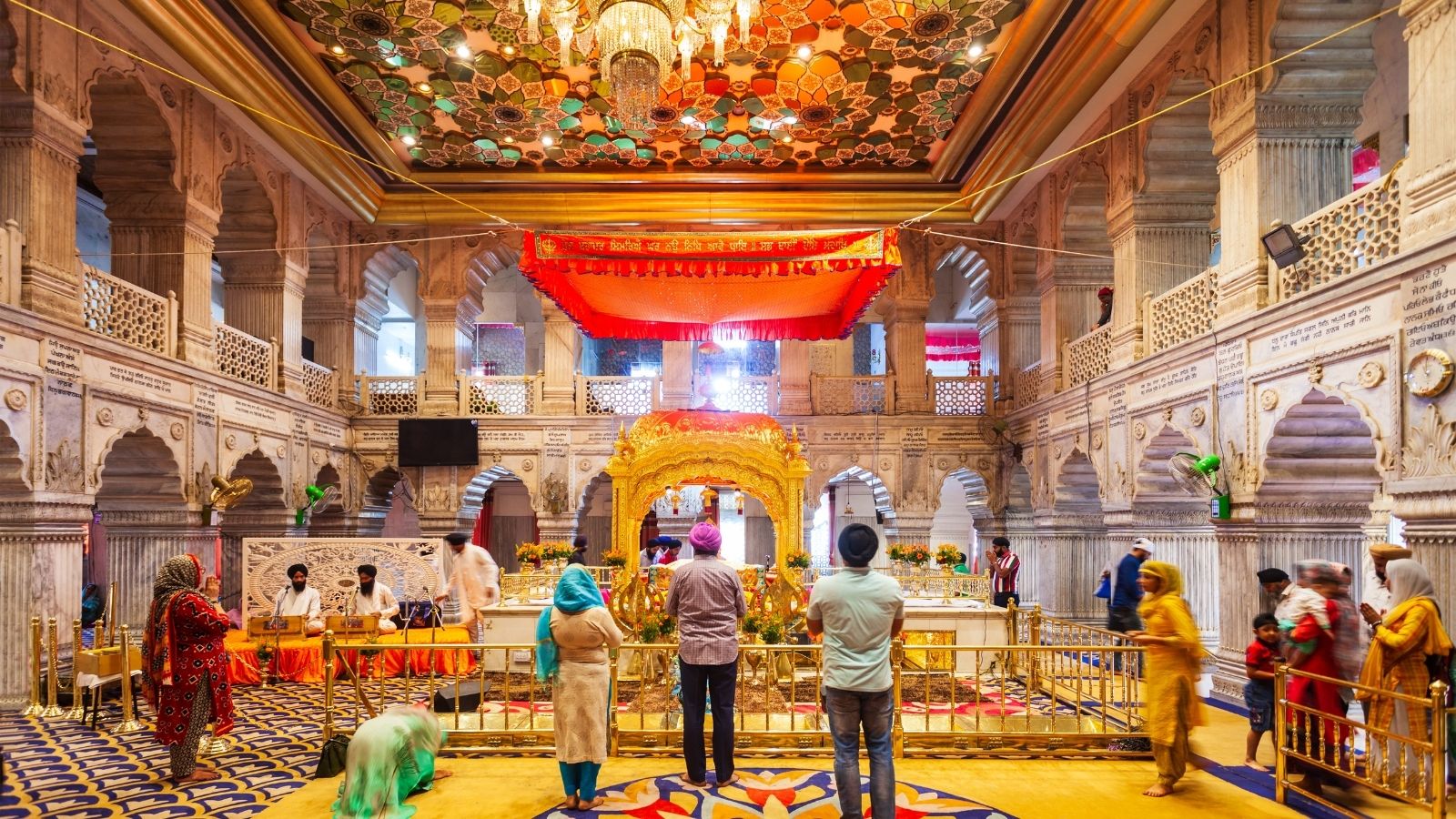 Last but not the least, soak yourself in the blessings of the divinity at Gurudwara Bangla Sahib, or head to Gurudwara Sis Ganj Sahib in the bustling area of Chandni Chowk. 
5. Jammu
Experience Lohri like never before in Jammu, where the Chajja (peacock) and Hiran (deer) dances kickstart the festivity! The chajjas are beautifully decorated with coloured paper and flowers, and it is a sight to behold to witness young boys dancing to the tunes of the shehnai and dhol.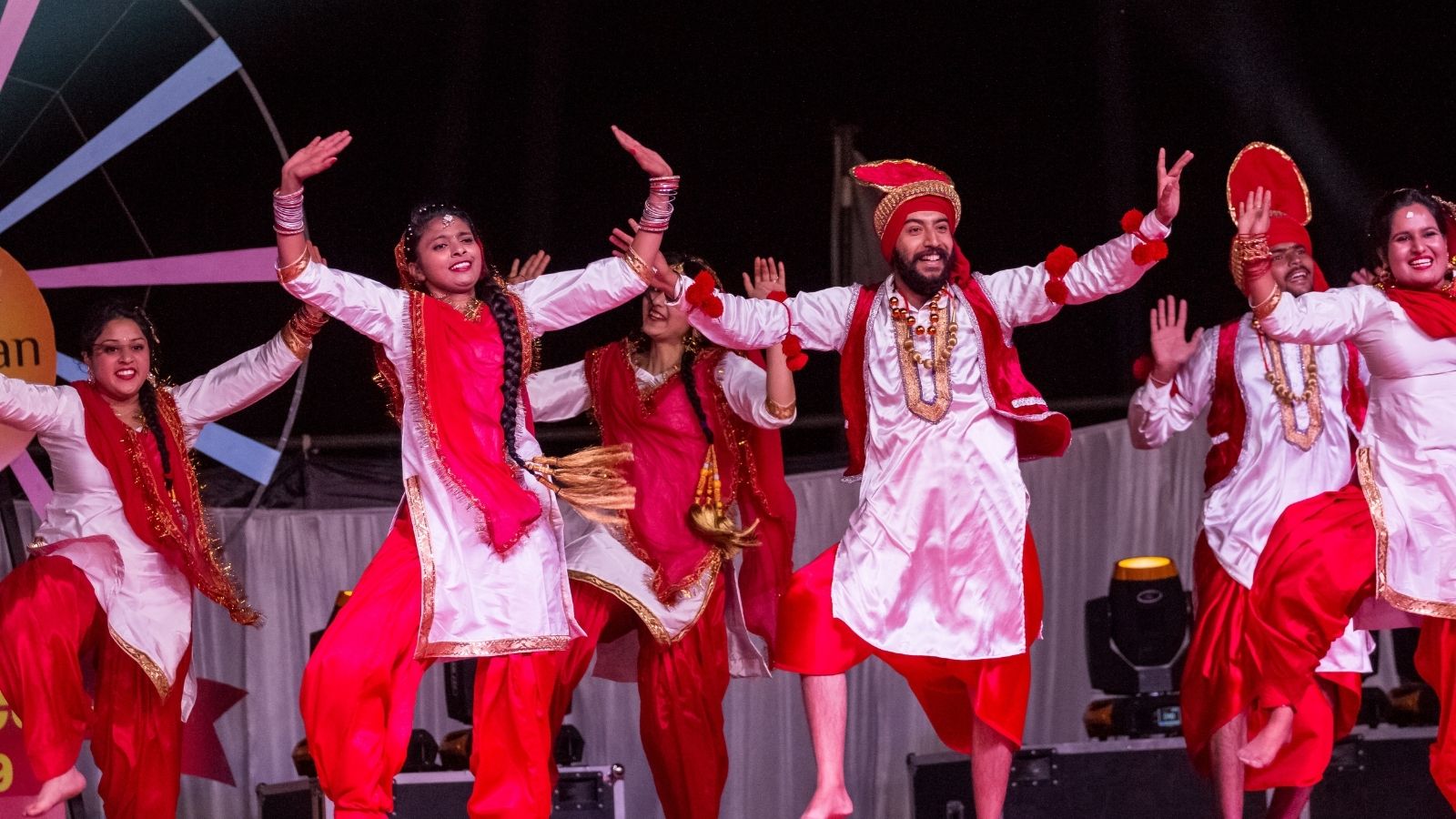 The locals believe that Lohri is a festival of fertility, which is why special treatment is given to newborn babies and new brides. The pulsating beats of the dhol can be heard across the streets, and there's also lots of gidda and bhangra to add to the fun-filled vibes!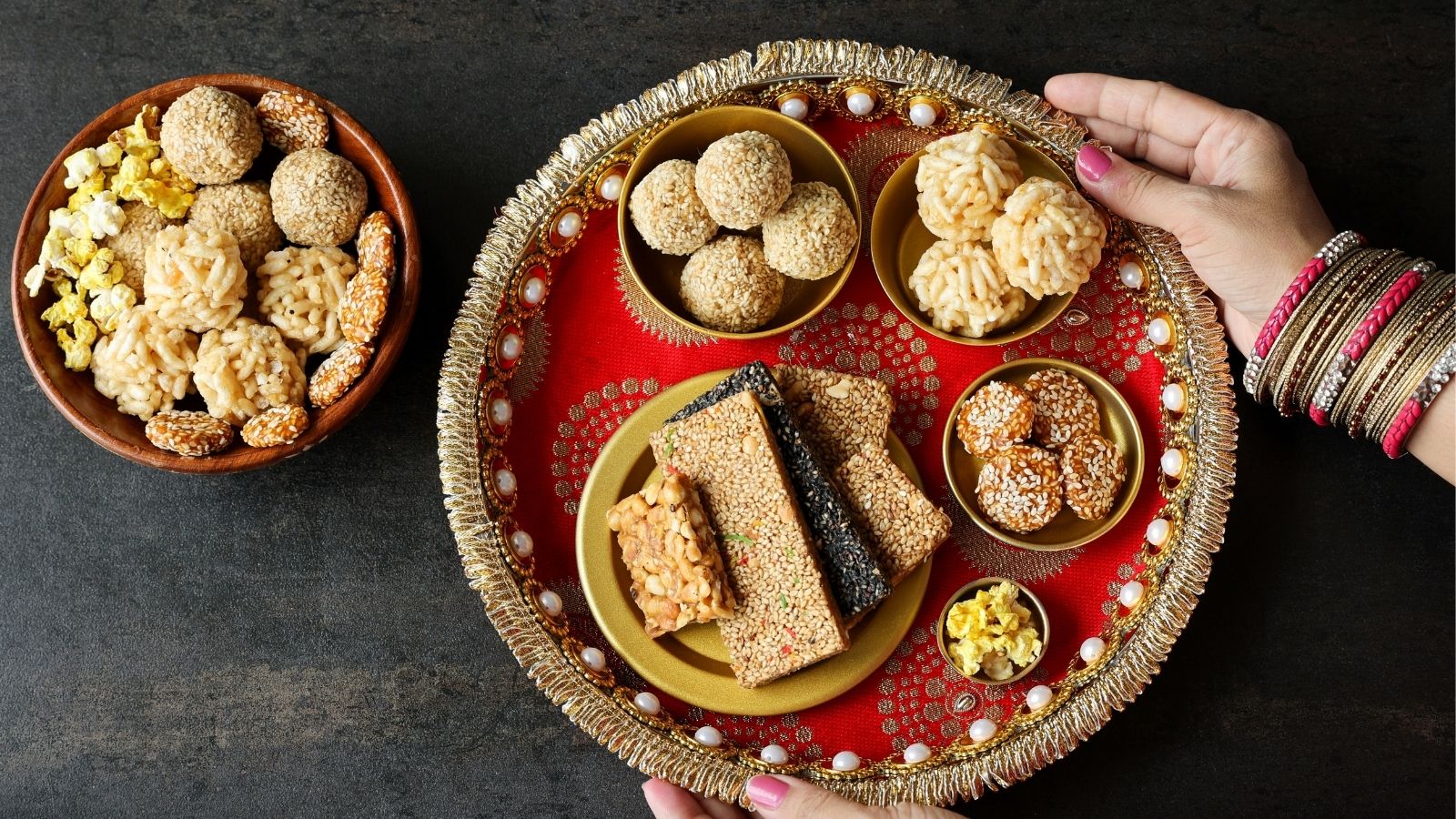 Of course, there's no chance you can leave without a taste of the Kashmiri Wazwan, which also includes some Lohri delicacies prepared from groundnuts and sesame. 
Note: In light of increasing Covid-19 cases, please check with the respective venues for any change in schedule. 
Photo: Shutterstock