Don't erase Agra from your travel list this year just because there's nothing beyond a pristine monument to marvel at. Best known to the world for the resplendent Taj Mahal, Agra houses one of the seven wonders of the world—and is a city widely renowned for its notable historic significance. Agra, on the banks of the river Yamuna, has attracted emperors from the time of Sikandar Lodi and truly flourished as the epicentre of activity under the Mughals.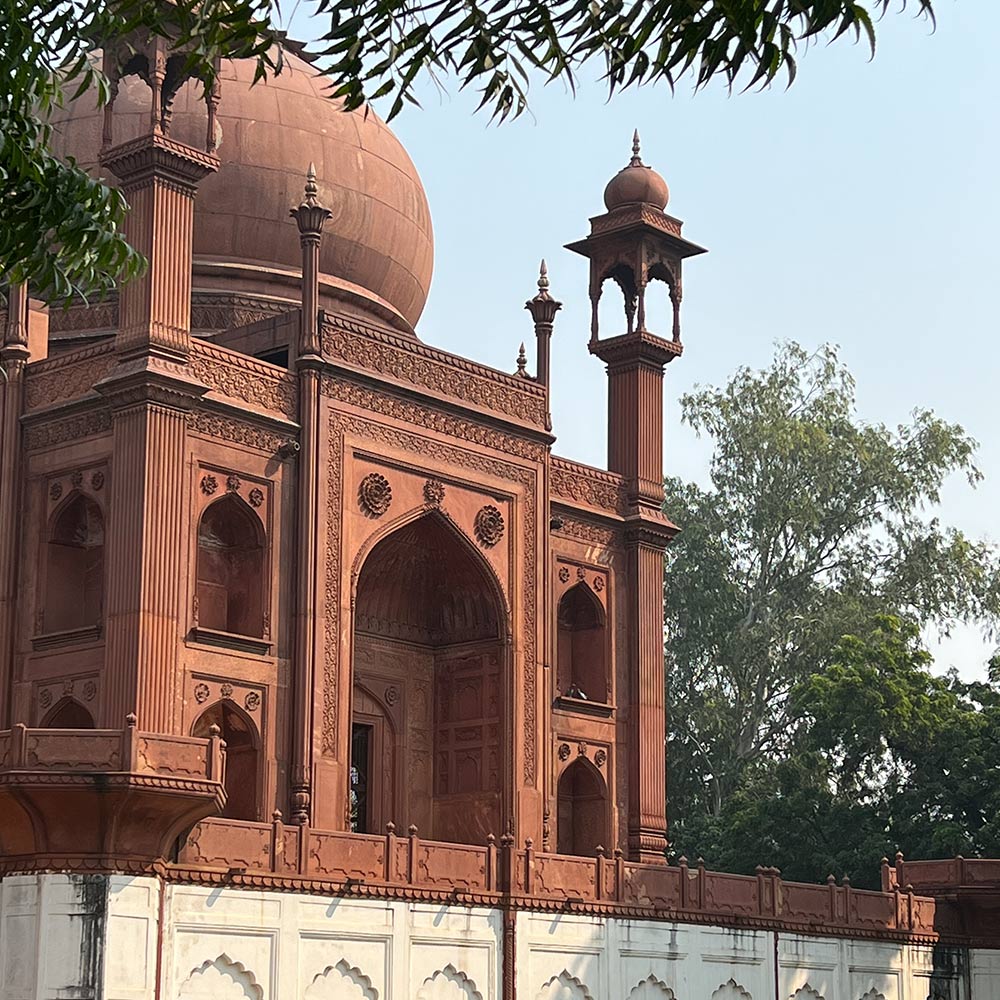 Interestingly, though, there is more to Agra than what meets the eye. A city stuck in time, Agra is an awkward confluence of the old and the new. Look through the eyes of a resident, who has grown up in its by-lanes, and you see a city that still happily holds on to its past—and yet, almost begrudgingly adopts new-age developments.
"Personally, I don't think Agra really needs a metro rail service, but it's one for the future, so you never know," says Tahir Ahmad, co-founder of Agra Heritage Walks. Ahmad has grown up in the old part of the city that hosts one of the three Jama Masjids of the Indian subcontinent. This was once part of the city perimeter of the great Mughal emperor Akbar, and therefore, was known as Akbarabad.
A tale of two cities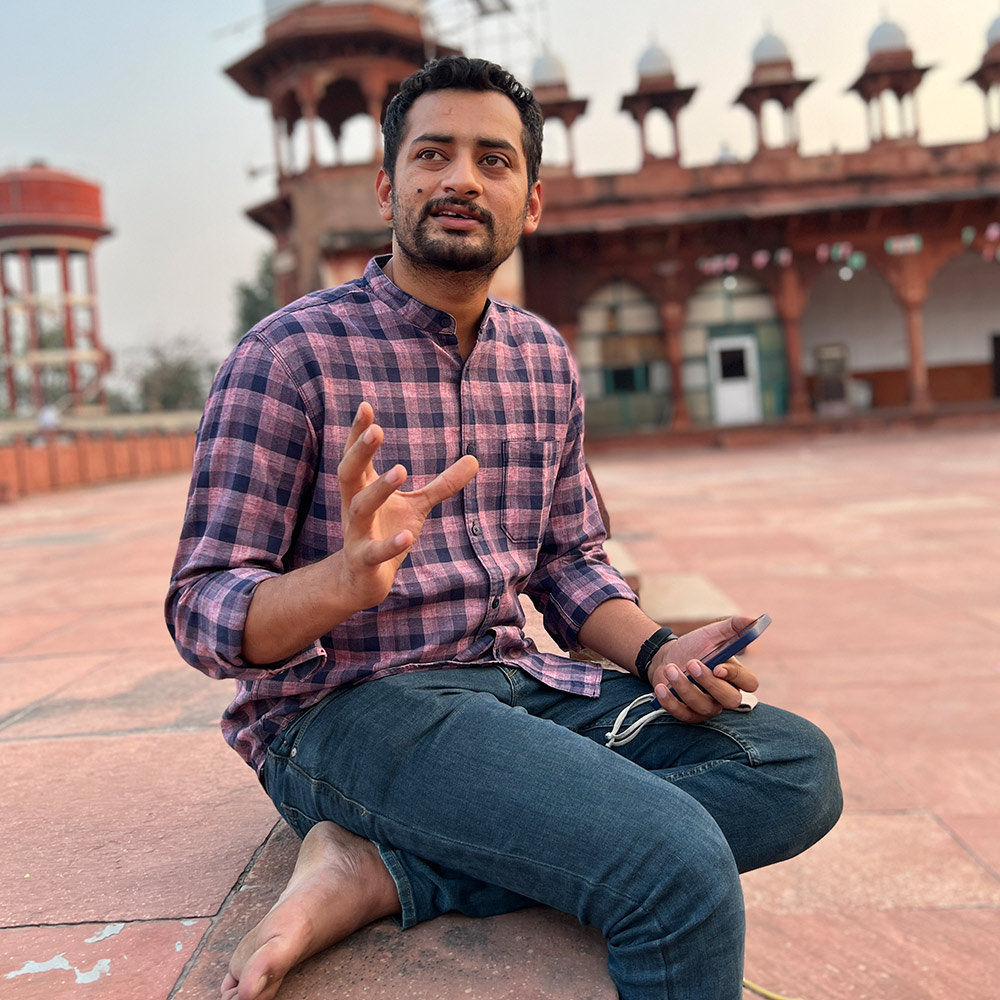 Agra Heritage Walks is an initiative that Ahmed conceptualised with his friends Kaleem, Neha and Anal—who've all grown up in Agra and were eager to change the dynamics in the way their city is perceived. "The city was divided into two—one was the tourist district which was beautiful and had every amenity and characteristics of a world-class city. And the other part of the city was the place where my home, the erstwhile Agra of the yore lay neglected," Ahmed explains.
There is an innate charm in Ahmad's storytelling. As he narrates a chunk of Agra's history through some of the greatest poets this city has been home to, you realise how old Agra—the Akbarabad of olden days—is a time capsule. Generations of families, which have been here for centuries, reside in perfect comfort in lanes that literally give you no space. Yet, no one complains.
Their tales have seen the colonial era, mutinies, communities both united and at loggerheads. Yet, there's harmony—almost as if the world forgot to take it along in its modernisation spree, and perhaps for good measure. For no matter how busy or aimless, rich or poor you are, you'd always find time to catch a breath here.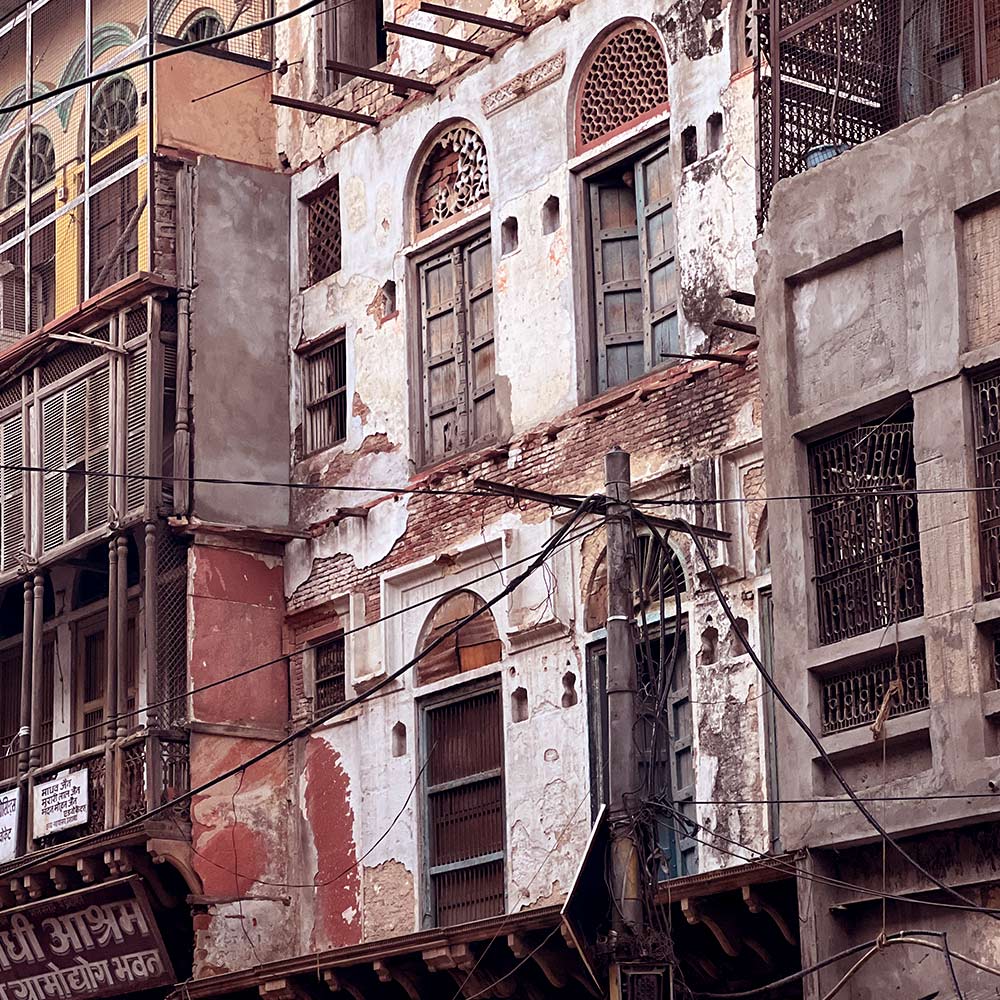 You know each other, you live amidst history—even the walls of Akbar's city, now over 500 years old, haven't disappeared yet. It's almost as if it's holding its secrets in a tightly-clutched diary and yet hoping that there'd be readers to glimpse its tales. For no history, wars or swanky high streets can take away heritage, traditions, and insaaniyat.
"Sadly, it's rare for people to look beyond the Taj Mahal and the Red Fort of Agra, when it has so much more to offer. It has the imprints of all the great Mughal rulers, leaving us with tremendous history and architecture. Agra has a rich tradition of culture, art and poetry, and all of this gives us endless city secrets and festivals to celebrate in our narrow lanes. Our idea was to bring all of this to attention," Ahmad says.
An Agra you've probably never seen before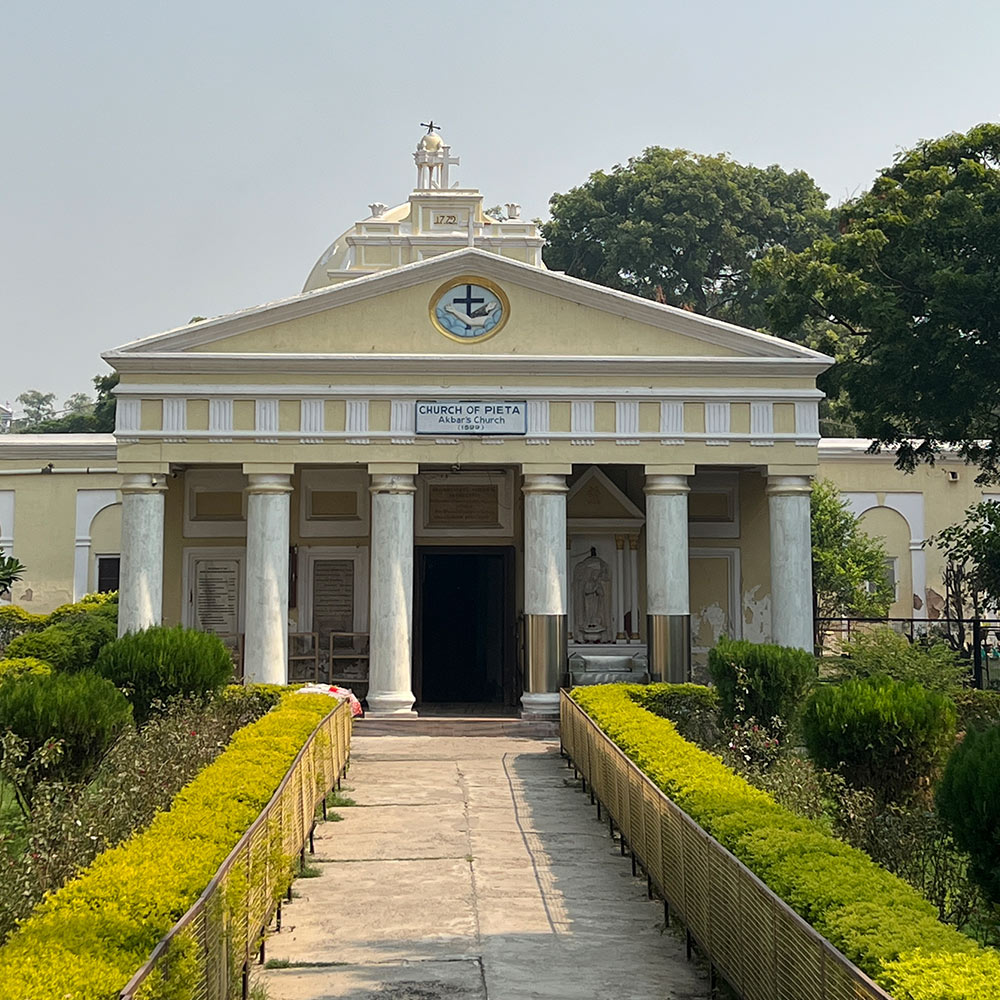 You stop for a while to catch a breath and eat kachoris at a shop that was built in 1840. Run now by the sixth generation of the family, Lala Chinman Lal Poori Waale has seen the sepoy mutiny of 1857. You then proceed down the road to marvel at some of the most beautiful doors of Agra, and compare rafters and balconies from various eras. You then stop by to say hi to everyone, and eat some more.
Agra's hidden treasures do not disappoint. This is a place run and ruled by the heart, telling tales you won't forget in a hurry. If you want to run away from the crowd, there's Rambagh—the first of many Mughal gardens built over time. Built by Babur, the first Mughal ruler, the garden gives you an early glimpse of what this empire built when it had few resources. Akbar's Tomb at Sikandara, and of course the Taj Mahal, are examples of their craftsmanship at the peak of Mughal might.
In between, you find stories about Agra that you wouldn't hear often. For instance, how Akbar's church from 1599 was demolished as a sign to stifle Portuguese arrogance during Shah Jahan's rule—to be built back in 1772. Or, perhaps how the Roman Catholic cemetery was built in the style of Islamic architecture due to it being established amid the Mughal rule, and hosting the grave of the first documented British citizen to be buried in the Indian subcontinent—John Mildenhall.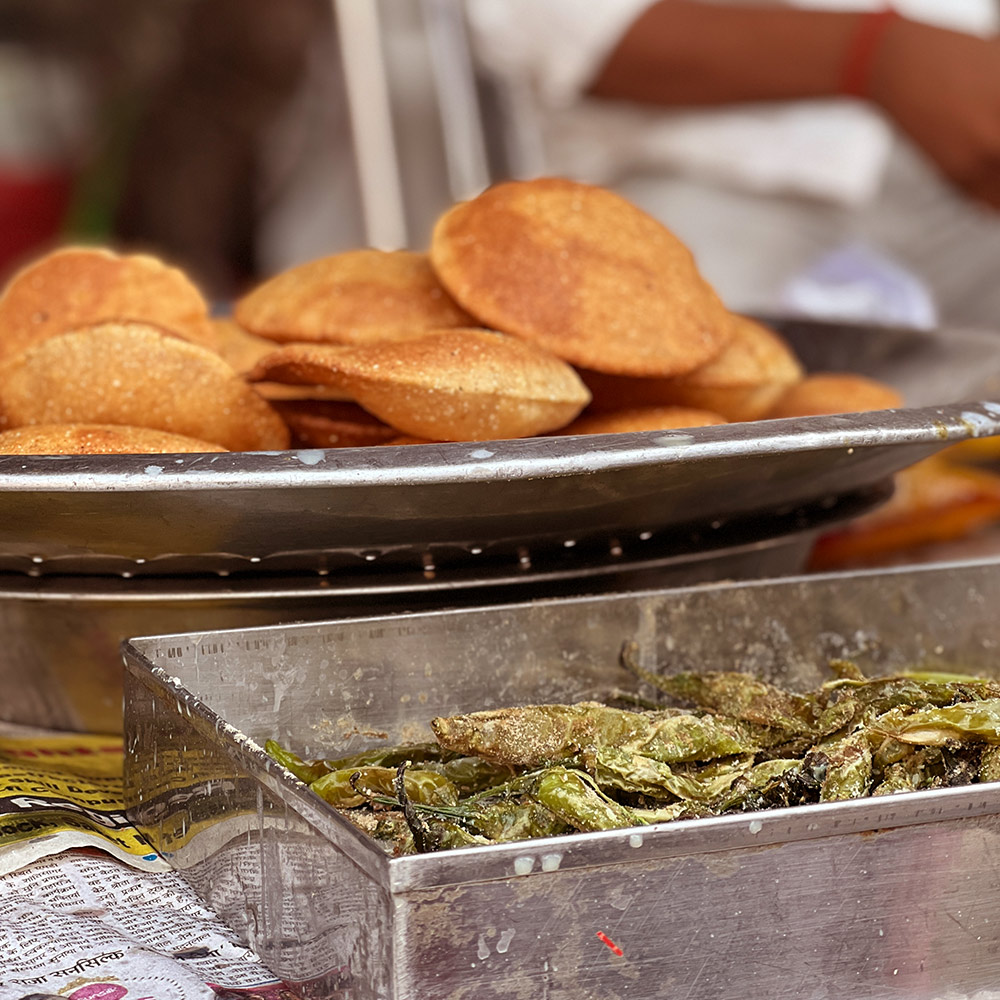 Then, of course, there's the food. From the taste of bedmi pooris (known as bediya in Agra) for breakfast and tikki burgers on your way back from work, to the aromas of qorma for dinner—followed by jalebis that Ahmad says would be a shame to the city, "if not had garam aur karaara." As you lose yourself in the flavours of the city, you realise how it's not just one thing — it's everything that has come together to make you feel the way you do.
Ahmad's efforts to preserve the heritage of his city have been joined by his friends, each of whom has brought something new to the table. While he began with the geopolitical history of Agra, Neha—his partner in these endeavours—brought to being a city walk that narrates the tales of the city from the eyes of women in the Mughal era. Others have helped establish a poetry walk, which looks across Agra from the eyes of the great poets that have resided here.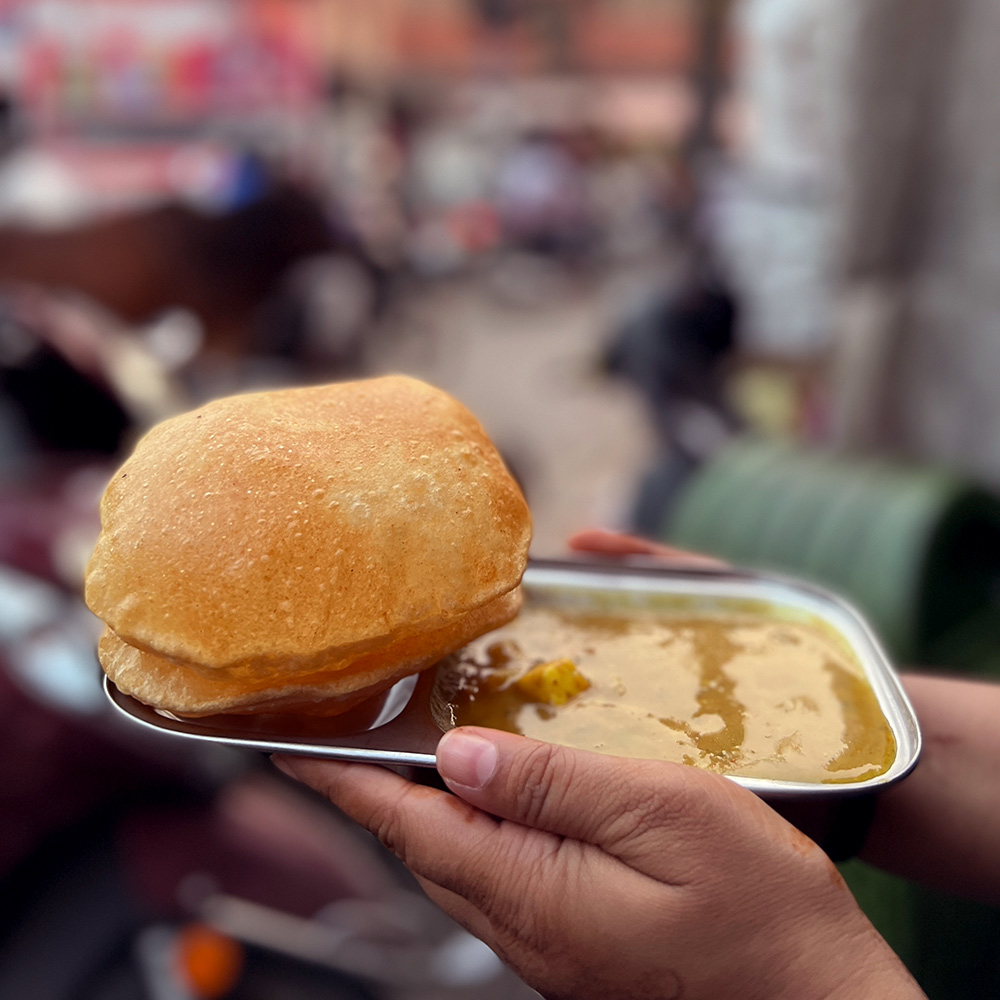 "I wondered as a kid, "iss sheher ke saare raste mere ghar kaise pahaunchte hain? Even though the map of the old city has been etched in my mind since childhood, I still find it fascinating how I discover new things even today — every time I go out on my own to explore. It's just beautiful," Ahmad sums up aptly. None of this is to say that you mustn't visit the Taj Mahal (because you absolutely should), but the next time you're here, come see the grand old city through these sepia-tinted glasses. You'll see what you've missed, after all this time.
Photo: Sumita Bagchi; Vernika Awal