Actor Ali Fazal, in his own words, tells us about his special love for food.
Food is my first love, and I sometimes wonder if acting is truly my calling. My life revolves around eating or thinking about what to eat. In my opinion, there are essentially four kinds of activities that consume a regular person's day - eating, talking about food, eating out or thinking about food.
When I started shooting for Victoria and Abdul, back in 2017, my film with Dame Judi Dench, I had to gain 12 kilos, and I just ate to my heart's content. So, when I read Amir Khan's interview for Dangal, I could totally empathise with him. Let me tell you that I thoroughly enjoyed every 'inch' of gaining weight. But the sad part is that it was a struggle to lose all that extra baggage after the movie. 
My earliest food memory
I was born in Delhi and grew up in Lucknow. I distinctly remember Eid at home when my mom would lay the table with all my favourites – kebab, biryani and sevaiya. She made every single dish with love, especially for the festival. The house would be filled with the delicious aroma of raan, yakhni pulao, bharwan mirchi, mutappak (roti stuffed with minced meat), aam ki meethi chutney and mutton do-pyaza.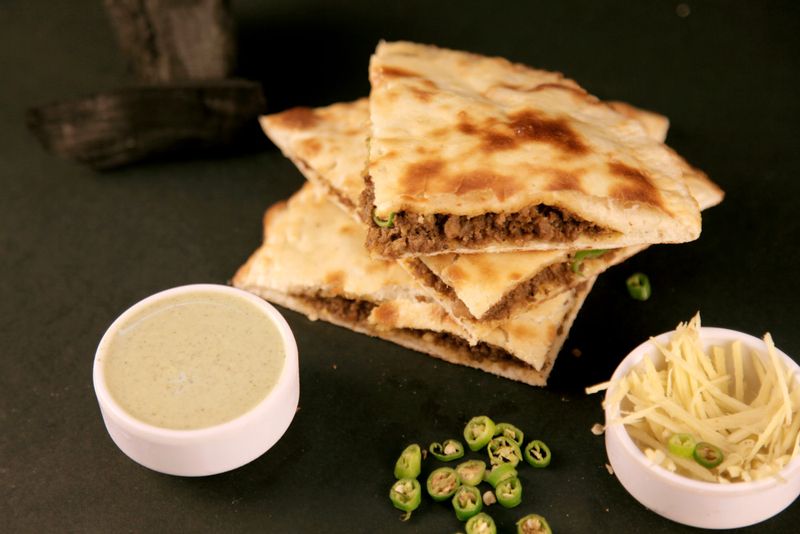 But there was one dish that stood out for its exquisite taste and was a favourite in my family. My nani's melt-in-the-mouth galouti kebabs. I bet no one has ever had kebabs that are as delicious with the perfect balance of spices. The secret was in the tenderisers like raw papaya and homemade dahi. Ajwain, cloves and other spices were roasted and hand pounded and added to the rustic taste. I tried making them here in Mumbai, but they didn't turn out as well as nani's. 
Feasting in Lucknow
I spent most of my early childhood at our ancestral home in Lucknow called the Bhopal House. I would help my great grandmother make this yummy mutton curry on mitti ka chulha. In return, as a reward, she would sneak me into the kothri, open a cupboard with a giant lock and slyly hand me a Hajmola. It was like a precious treasure for me.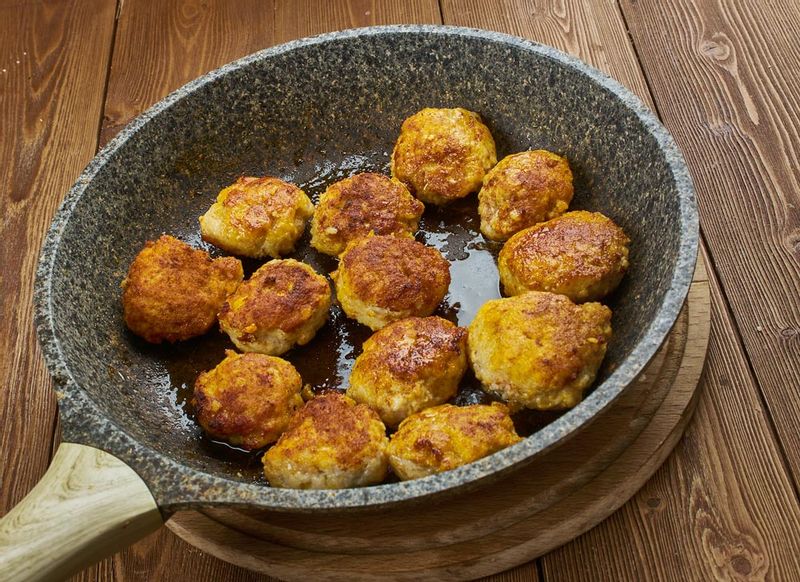 She would gift me ₹5 on Eid which is such an unforgettable memory. The taste of Tundey Kabab at Aminabad and the Jalebi heaped with fresh malai at Civil Lines, Allahabad are still fresh memories that make my mouth water. Weddings involved gorging on Bakharkhani - a thick, sweet roti, almost like the sheermal with galouti kebab. 
These are some of Ali Fazal's favourite food haunts:

Nihari Kulcha at Raheem's, Lucknow
Driving with my nana in the wee hours to pack some nihari and kulcha from Raheem's in Chowk (the city's famous market place) is one of my fondest early memories in Lucknow. The place would shut down by 9 am so we had to be wake up early and reach there before they ran out of their food. It used to be my favourite breakfast.
Yakhni Pulao at Tundey, Aminabad, Lucknow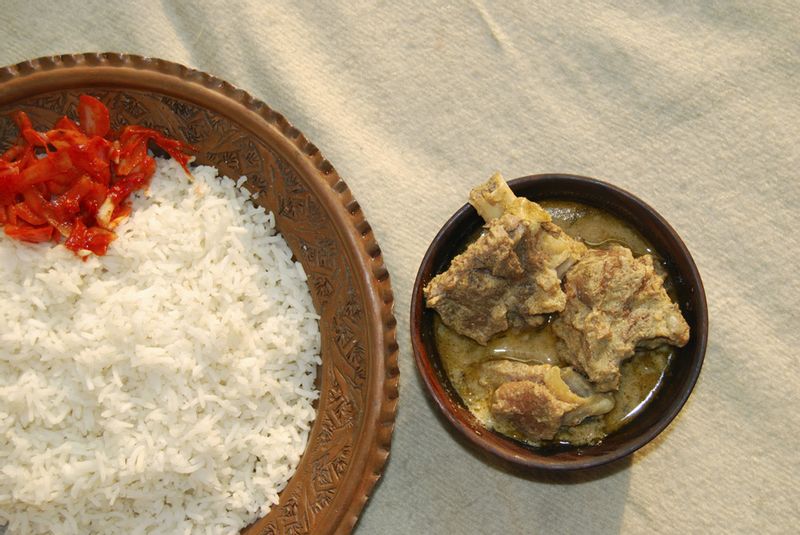 These guys make the best Yakhni pulao. The marrow seeps into the rice, which makes it nice and smoky. It is not very spicy. 
Imarti and Kali Gajar ka Halwa at Qadir Halwai, Allahabad
This is one of the oldest shops in Allahabad located near Parade Ground. It's very popular for the pure desi ghee sweets. The crispy and juicy Imarti and Kali gajar ka halwa that you get here are out of the world. They are not overly sweet and just right.
Halwa Puri at Parathawali Gali, Delhi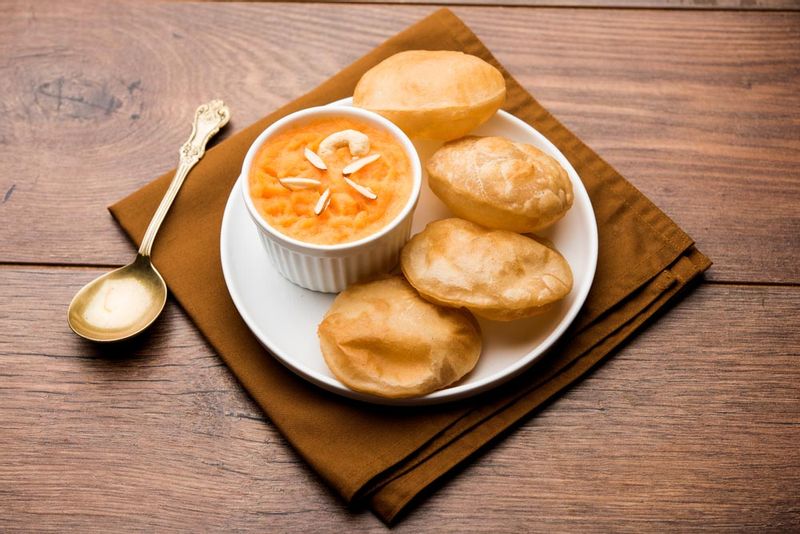 I love how they serve the puri with a spicy vegetable and slap a spoonful of suji halwa over it. You are supposed to mix the sabzi with the halwa and have it with the puri. The puris are not the regular puri but are made of lentils. It's simply divine, and we survived on this while shooting for Fukrey.
Kerala Food at Fountain Plaza, Mumbai
The Surmai fry here is doused in fiery red masala and served with Malabari paratha. This small run-down place has the freshest fish, and the parathas are soft and flaky, just as they should be. The chicken sukka is pretty good too. We used to order a lot from this place while shooting Fukrey in Mumbai.
Saag and Makki di roti at Urban Tadka, Mumbai
I frequent this place because they serve the best saag and roti; even better than those I have had in Amritsar. Their tender chicken tikka also deserves repeat visits. 
Inside Photos: Shutterstock
---
Photo: Ali Fazal