The picturesque city of West Bengal, Darjeeling, may be about those gigantic serene hills, kind and friendly locals, historical places, sightseeing spots, and quaint adorable cafes, but there are so many other things to do here, like shopping. Darjeeling makes for a great shopping hub for all tourists and travellers.
The Queen of Hills, Darjeeling, has steep and winding shopping hubs that are famous for Budda figurines, Tibetan artefacts and thangkas (Tibetan scroll painting). All the markets in Darjeeling are havens of Tibetan wares, stonework objects, hand-woven woollen clothes, and tasteful Darjeeling Tea.
Infact all bibliophiles or book lovers and literature freaks can head to the famous Oxford Bookstore located at Chowrasta. This store has an amazing collection of books and travel guides. Here are six shopping spots to visit in Darjeeling:
1. Bhutia Market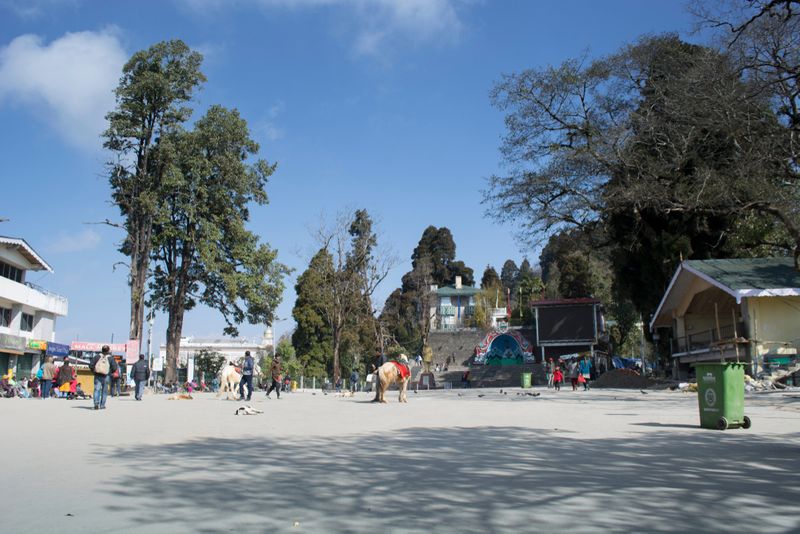 This shopping hub is also called the New Mahakal Market. It is popular for its woollen products like caps, shawls, and sweaters. The Bhutia Market offers hand-knitted items which are not just great in terms of quality but are also quite reasonably priced. They're also quite famous for umbrellas. You can bargain well at this market from the vendors.
Buying a hand-knit shawl from a hill station is a must, isn't it?
Location: College Para, Hakim Para, Siliguri, West Bengal
How to reach: To reach Bhutia Market, go to the Darjeeling Mall Road and walk towards the right of poet Bhanu Bhakta Acharya's statute. Keep walking on the pedestrian pathway of the market.
2. Chowk Bazaar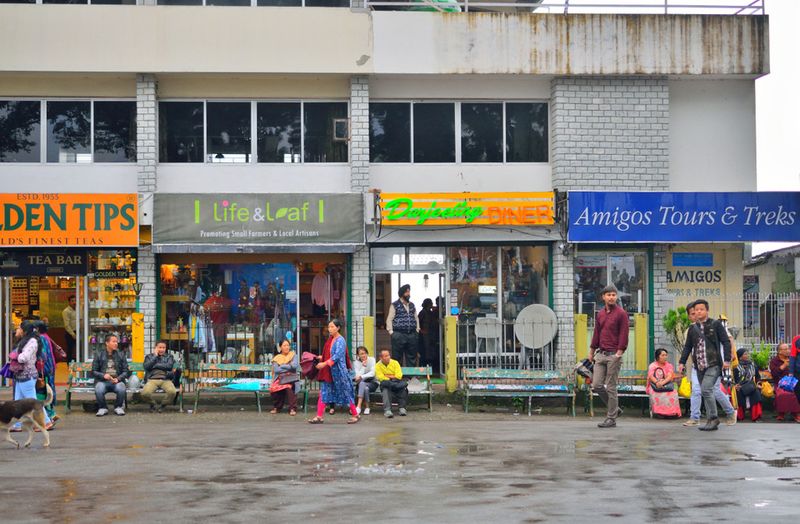 Chowk Bazaar, also known as Lower Bazaar is one of the best shopping places in Darjeeling to eat and shop for woollens at reasonably priced rates. The entire market covers the area right from the head post office to the railway station.
Darjeeling shopping involves a lot of bargaining. The sellers here are open to bargaining with tourists. Even though this market is famous for woollens, you can shop for anything here - electronics, household products, baked goodies and food, apparel, handicrafts etc. In case you are visiting the Chowk Bazaar, there are small restaurants that you can visit to take a break from shopping and enjoy the world-famous Darjeeling Tea along with local snacks
Most of the shops in Chowk Bazaar are closed on Thursdays, so do not plan to go here on Thursday.
Location: Darjeeling Mall, Chauk Bazaar, Darjeeling, West Bengal, India
How to reach: To reach Chowk Bazaar, go to the taxi stand near Hill cart road and start walking to find the shops.
3. Nehru Road Market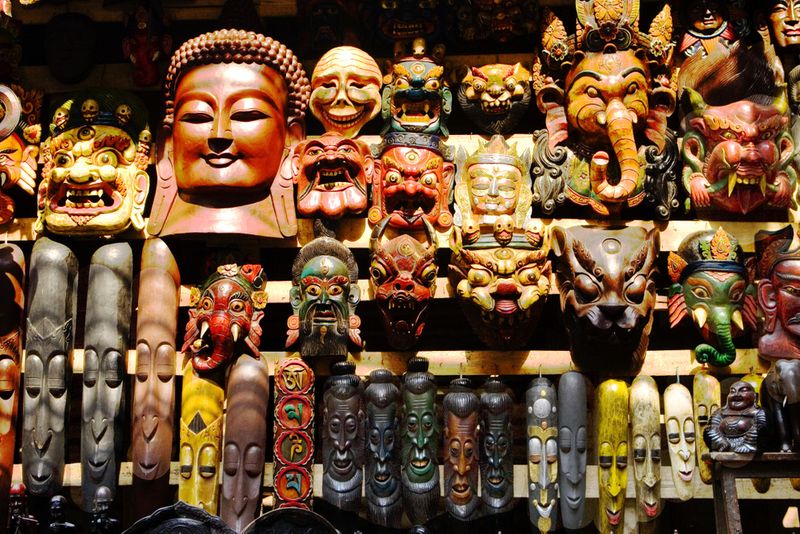 If you are looking for shopping places in Darjeeling, Nehru Road market is the perfect shopping hub that you were looking for! Nehru Road Market has been set up by the locals here. You can shop for small souvenirs, khukri (curved Gorkha knives), shawls, pashminas, brooches, pendants, leather bags, exotic handicrafts, books, paintings, and many more items.
There is a recent addition, the Handicrafts Emporium, at Nehru Market, where you can buy some beautiful paintings and handicrafts.
Location: Nehru Road, Darjeeling, West Bengal, India
How to reach: Go to the Keventer's restaurant at 1, Nehru Road and go uphill, towards the mall.
4. The Mall Road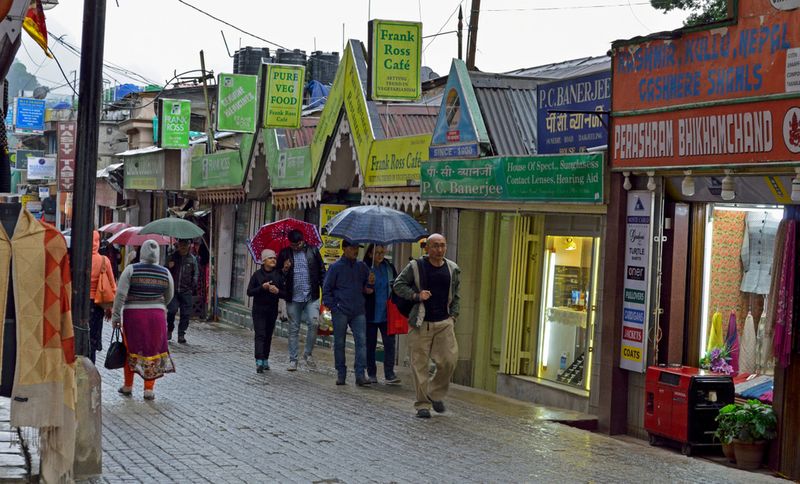 Mall is the social centre or the city centre of Darjeeling. Mall Road is one of the best shopping places to visit in Darjeeling on a Sunday evening. It is also popularly known as Chowrasta Road. It is famous for a variety of antiques, Tibetan masks, jewellery, décor items, woollen clothes, trendy clothes, vintage wares and many more items. There are shops that are lined up on the streets on both sides of the Mall road. The entire stretch of the market starts from the Keventer's eatery and ends at the Tibet Arts store.
It is not advised to hang around Mall Road after 8 pm as all shops close by this time.
Location: City Centre, Darjeeling, West Bengal, India
How to reach: It can be reached through different roads. However, Nehru road is the most convenient. It starts from Gandhi Road where Keventer's restaurant is situated. Walk uphill on Nehru road till you see shops on both sides of the road. Taxis are not allowed here.
5. Teesta Bazaar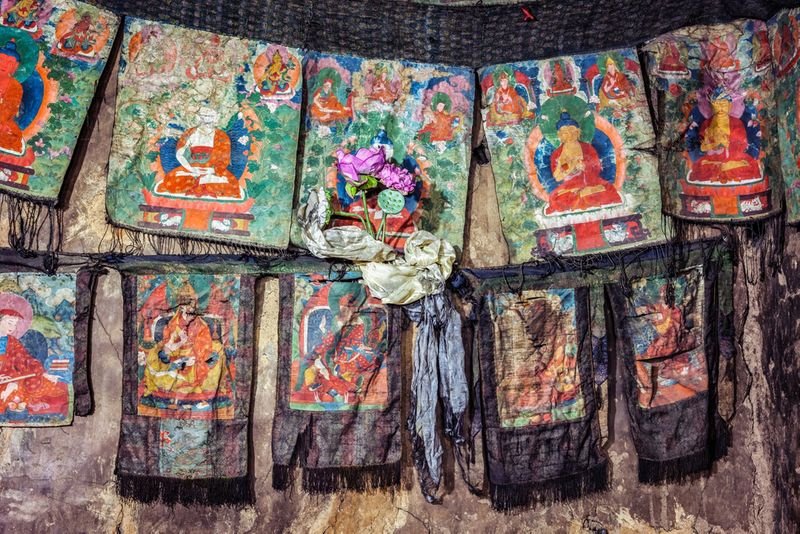 Teesta Bazaar, another famous shopping place in Darjeeling, is located along the banks of the Teesta River, near Kalimpong district. It is a popular shopping hub for all tourists while they are on their way to Darjeeling on the Siliguri - Gangtok highway. If you happen to stop by here, do not forget to have a look at the locals' handcrafted handicrafts, especially the famous Thangka paintings.
Make your shopping experience memorable with a plate of steaming hot momos here!
Location: Siliguri-Gangtok Highway, Darjeeling
How to reach: On your way to Darjeeling, stop by the industrial town of Melli and head to Teesta Bazaar.
6. Mahakal Market
It is also popularly known as Dragon Market. Located close to the Chowrasta market, both of these opposite to each other, are the two most popular shopping places in Darjeeling. This is a one-stop-market for buying batik print, beadwork objects, sculptures, and things sourced from African destinations like Masai Mara etc. The Mahakal Market is famous for woollen items, while Dragon Market is a shopping hub of fashion accessories that are imported from Bangkok. You will find all types of interesting stuff here such as sandals, frocks, t-shirts, and jewellery for girls.
Location: Chauk Bazaar, Mall Rd, Chauk Bazaar, Darjeeling
How to reach: Go to Chowrasta Market and walk towards Mahakal Market.
The next time you plan a trip to Darjeeling, make sure to take out time to do some local shopping and make it an experience that's memorable!
---
Photo: Shutterstock