Because India is such a diverse land, it's no surprise that tastebuds differ across the country. But when it comes to the most preferred desi foods, people from region to region favour comfort foods like biryani, samosa, and pav bhaji, as per reports by food delivery giants Swiggy and Zomato. 
With more than 1 billion people in the country, it may get difficult to narrow down people's most favourite dish—however, every year, these delivery platforms make a humble attempt to do so on the basis of orders their agents deliver throughout the year. According to Zomato's latest post, biryani continues to be the most ordered dish in India and that they delivered two biryanis every second in 2021. But who's surprised? 
What's surprising is Zomato's revelation that in 2021 they received over one crore orders of momos–1,066,6095 to be precise. A popular street food from north India, with origins in Tibet and Nepal, momo is a scrumptious bite-sized dumpling traditionally stuffed with juicy meat or vegetables. 
The origins of momo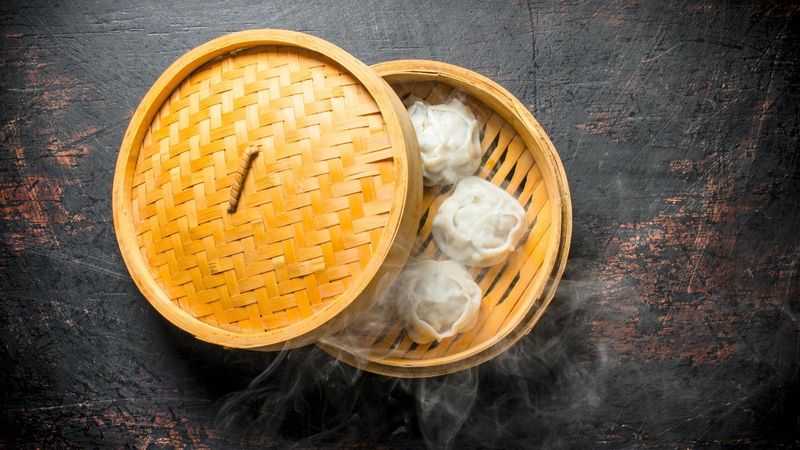 Much like the North-Eastern delicacy thukpa, the humble momo too has an unclear past. A popular belief is that it came to India during the 1960s with the Tibetans and spread across Ladakh, Dharamshala, Sikkim and Delhi—as they settled in and around these cities and states. Another belief states that these steamy delights were brought to the country from Tibet by the Newar merchants of Kathmandu. However, there isn't any written text confirming the true route of momos' journey to India.  
How to make vegetarian momos at home (Tibetan-style)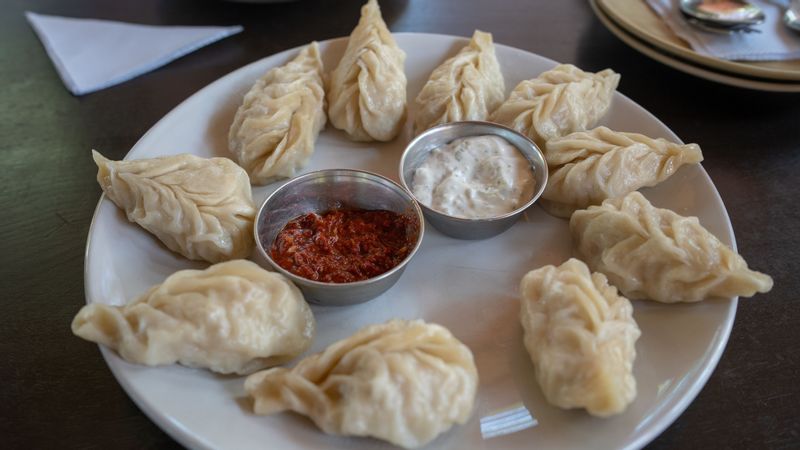 Ingredients: 
For the filling
4-5 tbsp oil
1 small cup garlic, chopped
1 small cup ginger, chopped
1 cup spring onions, tubes and greens, chopped
1 cup cabbage, chopped
1 cup capsicum, chopped
1 tsp black pepper powder
Salt to taste
1 tsp soya sauce
1 tsp chilli paste (you can increase the amount as per your preference) 
Spring onions, for garnish
For the dough
1 cup refined flour
1 tsp salt
Water as required
Oil for greasing
Method: 
In a frying pan, heat the oil and saute the ginger-garlic. 

Add spring onions, cabbage, and capsicum to the pan and saute them too. 

Season the vegetable mixture with pepper, salt, soya sauce, chilli paste, and mix well. 

Once done, switch off the flame, garnish the mixture with chopped spring onions, and set it aside. Your filling is ready. 

For the momo shell, knead a soft dough using refined flour, salt, water, and oil. 

Divide the dough into small balls and roll each out them into semi-thin circles—three to four-inches in diameter. 

Once done, place a spoonful of the veggie filling in the centre of the dough disc. 

Lift one side and start pleating like in the video below. 

Next, grease a steamer pan with some oil and arrange the momos in the pan ensuring they don't stick to each other. 

Add 2 cups of water (or based on the size of your cooker/pot) and begin steaming. 

Steam for 5-6 minutes or until the outer layer becomes transparent.

Once you've checked the doneness, your momos are ready. Serve them hot with a side of red chilli-garlic chutney or schezwan sauce.
The modern momo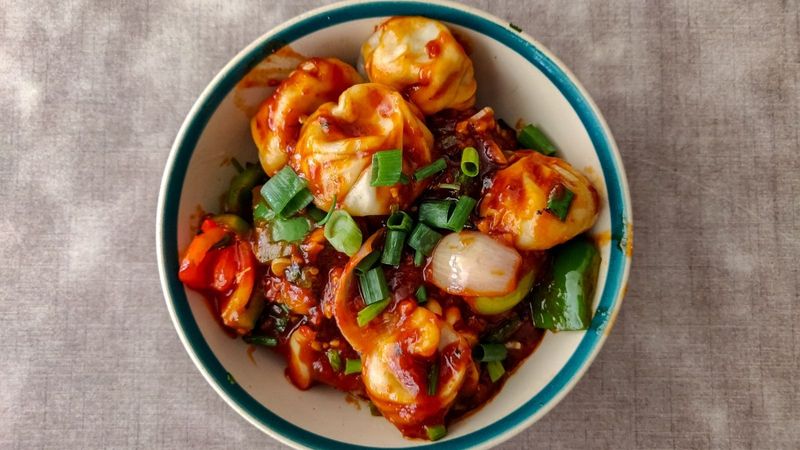 Modern iterations of momos have fillings like paneer, soy keema, and even chocolate. Scour through the streets of Delhi, Gurgaon, and Mumbai and you'll find interesting variations of these dumplings like pan-fried, deep-fried momos, chilli garlic momos, butter chicken momos, tandoori momos, and so on.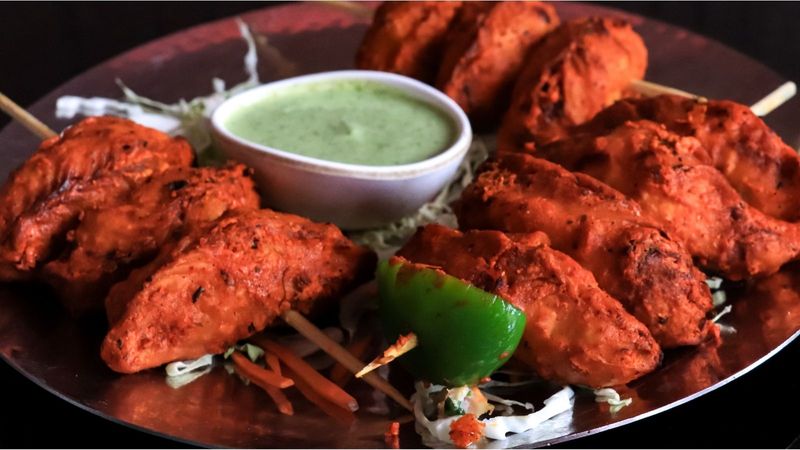 Prasuma Momos, a frozen food brand that specialises in momos, even suggests you make a hot and sour dumpling soup. 
Hot and Sour Dumpling Soup Recipe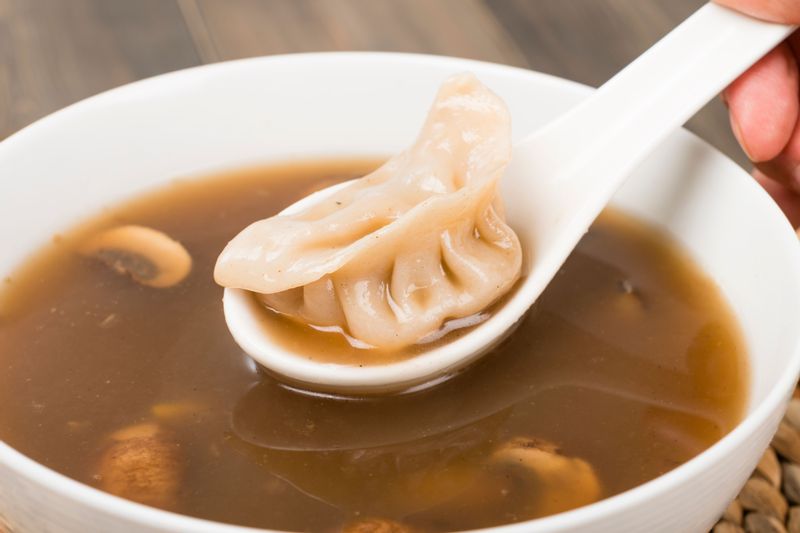 Ingredients:
1 pkt Prasuma Original Chicken Momo
3 tbsp oil
200 gms shiitake mushrooms, stemmed and thinly sliced (or any mushroom as per your preference)
2 tbsp minced ginger
Salt and pepper
8 cups chicken broth
150 gms tofu, cut into matchsticks
2 tbsp soy sauce
2 ounces drained canned, sliced bamboo shoots, cut into matchsticks (1/3 cup)
¼ tsp ground white pepper, plus more to taste
¼ cup cornflour
1 tsp white vinegar
Juice of 1 lemon
Thinly-sliced spring onions and fresh chilli, for garnish
Method: 
In a large saucepan, heat oil over medium flame. Add mushrooms and ginger, and season with salt and pepper. Cook until softened, stirring occasionally, about 3 minutes. Stir in broth, tofu, soy sauce, bamboo shoots, and white pepper, and bring to a boil over high heat.

Add dumplings and simmer over medium heat until they are cooked through for about 5 minutes.

In a small bowl, whisk corn flour with ¼ cup water to form a slurry. Add slurry and vinegar to a saucepan and simmer until slightly thickened, about 2 minutes, Season with salt and white pepper, if desired.

Divide soup among bowls and garnish with spring onion and chilli. Add lemon juice. Serve hot.
---
Photo: Canva