Most of us have a never-ending list of places we want to visit throughout the world. What about India's tourist attractions? From water rafting in Rishikesh, a bike trip in Leh, hiking through the Valley of Flowers to surfing in Gokarna—we've collated a list of everything you need to do before you turn 30. These places to visit in India are noted for their beauty and appeal, which captivates the hearts of travellers. Here are some of the best places to visit in India that can provide you with unforgettable experiences.
1. Goa and Dudhsagar Falls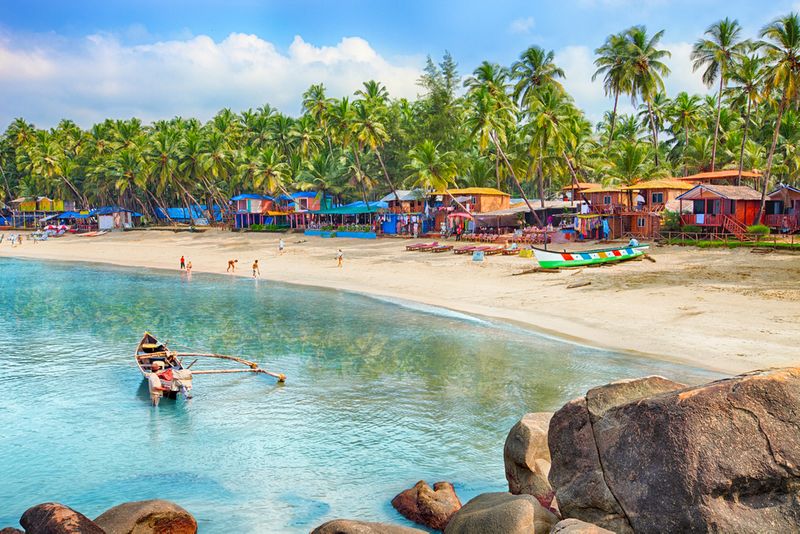 Every youngster's face lights up when they hear 'Goa'. It is indeed one of the best destinations to visit in India. Apart from the nightlife in Goa, you can go kayaking in Palolem, ride a boat in Vagator, or even paraglide in Calangute.
The Mandovi River in Goa is home to this beautiful waterfall. Dudhsagar Falls is regarded as one of India's most spectacular waterfalls. Water falling over the rocks is a beautiful sight to witness. It is one of India's best waterfalls, with water rushing down from milky clouds and foam, and a beautifully green carpet of flora and fauna. The cascading aspect of this waterfall gives the impression of a milky white sea dropping from such a great height. This is how Dudhsagar Falls got its name. The waterfall can be found all along the Mandovi River in the Sanguem taluka.
Finding cheap flight tickets and hotel accommodations in Goa might be incredibly tough, especially during peak season. As a result, it's usually a good idea to make your bookings in advance.
2. Gokarna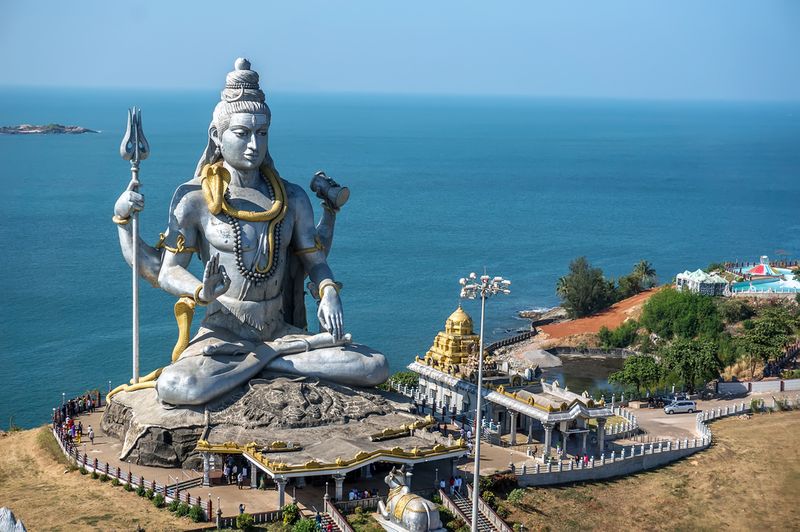 Gokarna is a unique tourist destination in western India that makes for a relaxing weekend trip. The four most beautiful beaches that one must visit here are Om Beach, Half Moon Beach, Kudle Beach, and Paradise Beach. Relax on the beaches, pay a visit to the temples, or partake in some water sports. A beach hike is also an option!
3. Leh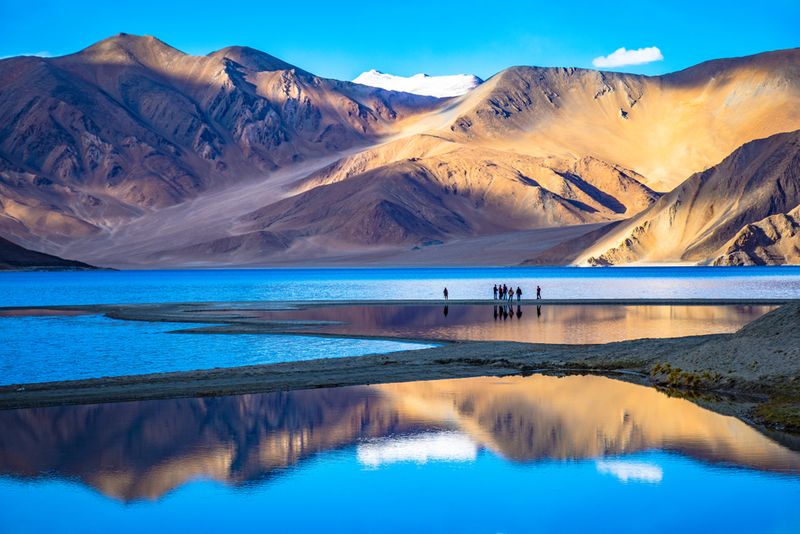 Every travel enthusiast's bucket list should include a visit to Leh. Leh, located in the breathtaking Ladakh region, entices visitors with its timeless beauty. If you're making a list of places to visit in India before turning 30, Leh should be on it. Climbing, trekking, motorcycling, jeep tours, and rafting are just a few of the thrilling and exciting activities available in Leh.
4. Rishikesh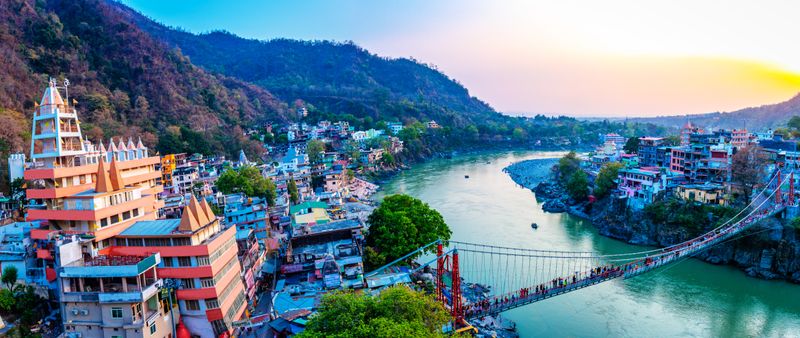 Your twenties are the best time for adventure and fun with your friends. Rafting in Rishikesh is an excellent way to get up close to the Ganges. Travel to Rishikesh, India's adventure capital, which is a popular tourist destination due to the large number of tourists who visit the area all year. Take part in adventure sports with zeal and vigour. Visitors can enjoy bungee jumping, paragliding, rafting, air ballooning, camping, and other exciting activities in this area, which is also known as India's Yoga capital. To get a sense of the scenery of this magnificent area, you can participate in various adventure sports and visit other beautiful sites in Rishikesh. Rishikesh is without a doubt one of the best places to visit in India.
5. Assam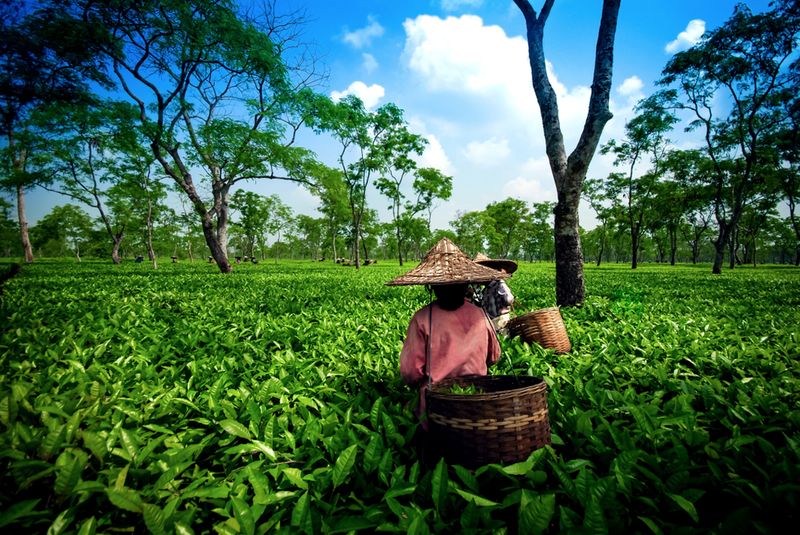 Assam is one of India's most popular tourist attractions, attracting a sizeable number of visitors because of its natural beauty. Aside from your usual vacation plans of visiting the mountains or beaches, you might like to spend some time in Assam, taking in the soothing beauty and spiritual ambience. It's a mash-up of religious influences, history, and nature all rolled into one. One-horned rhinos, among many other animals, can be found in the wildlife reserves in Assam.
6. Hampi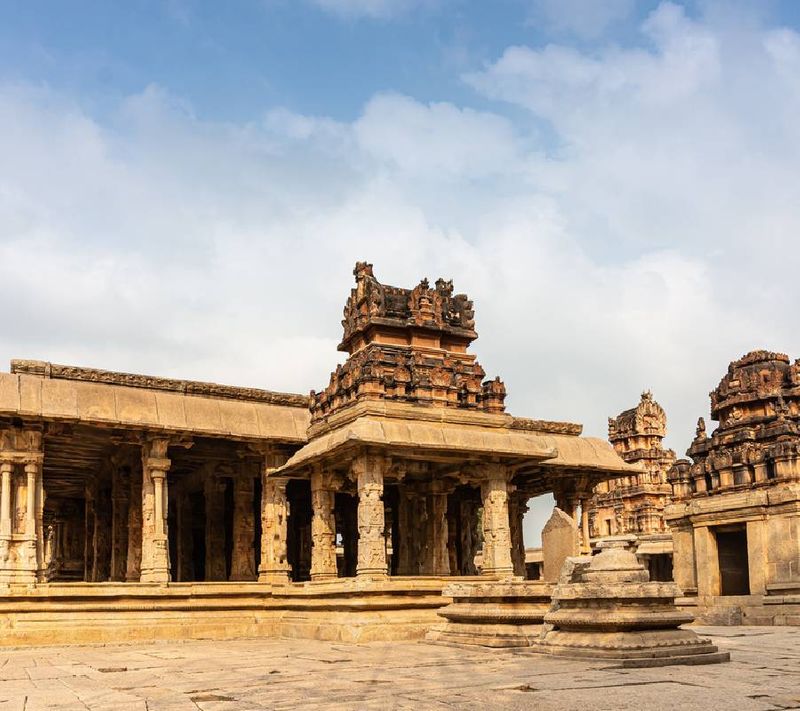 This historic riverside town is a must-see for history lovers and travellers alike! Explore this UNESCO's World Heritage Site's gorgeous, ornate temples, especially if you enjoy architectural places. But don't miss the breathtaking sundown at Matanga Hill, Hanuman's home at Anjaneya Hill, or a coracle journey to Hippie Island.
7. Munnar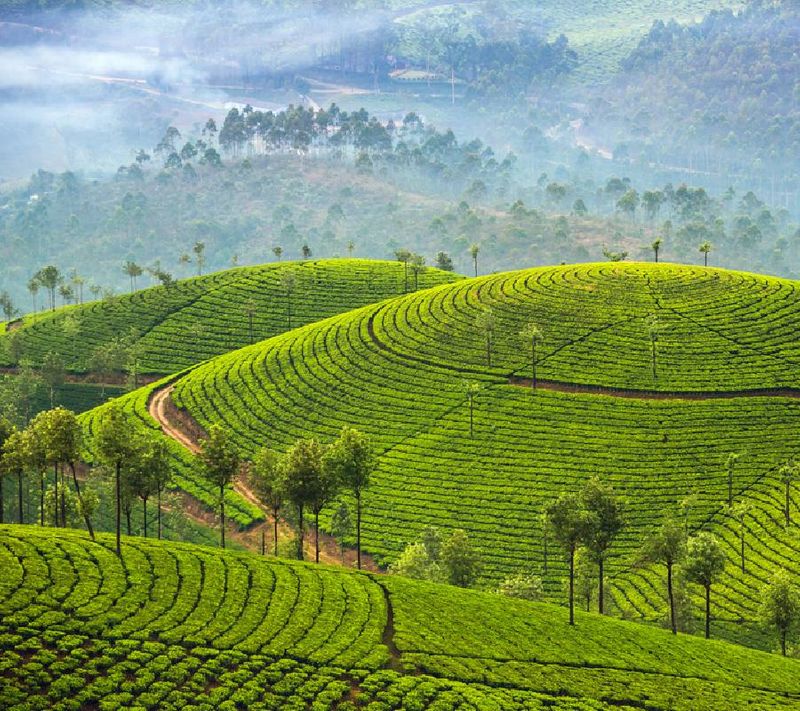 Situated 1,600 metres above sea level, Munnar was once the summer resort of the erstwhile British Government in South India. Sprawling tea plantations, picturesque towns, winding lanes, and holiday facilities make this a popular resort town. Munnar also has the highest peak in South India, Anamudi, which towers over 2,695 m.
8. Valley of Flowers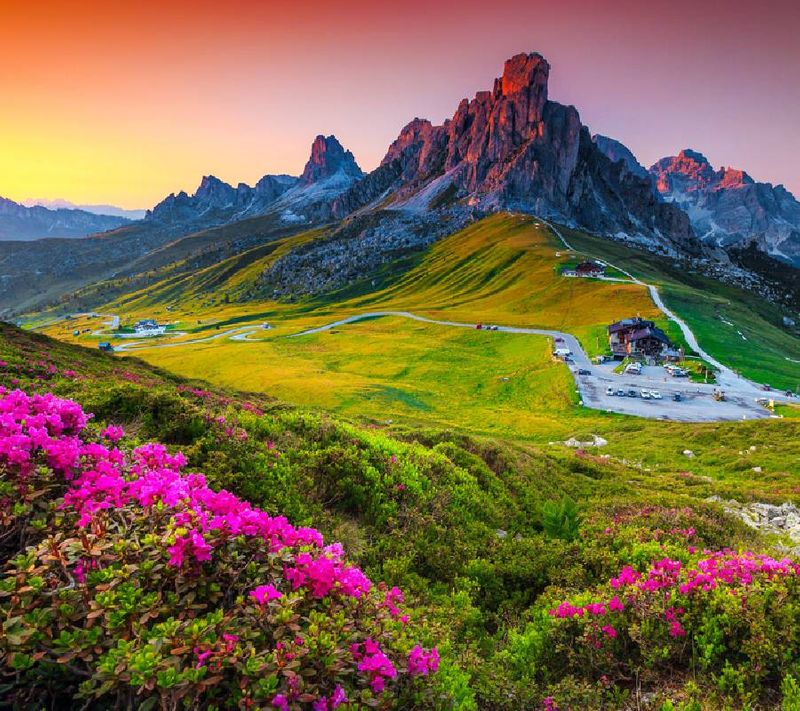 Imagine yourself standing in a lush valley surrounded by hills, with a rug of pretty flowers at your feet! This fairyland in Uttarakhand's Chamoli district's high mountains is blanketed in snow throughout the wintertime and explodes into colours as the weather gets warmer. Every nature lover's wish list should include a trip to the Valley of Flowers!
---
Photo: Shutterstock