Missed celebrating your milestone birthday or wedding anniversary last year because the world had shut down because of the pandemic? The dream vacation you had planned in 2021 with your gang of gal pals – did you have to postpone it to 'when things go back to normal'?
Well, 2022 is the year when you mark off that bucket list of destinations for an epic, memorable journey. If global full-service travel site, Expedia's, 2022 Travel Trends Report is to be believed, this is the year of the GOAT (Greatest Of All Travels) mindset. After more than two years of staying put, travellers are dusting off those unused passports and packing their bags for international locales to undertake those 'once-in-a-lifetime' journeys. 
Here's our handy list of some of the most epic places you can visit this year for your own GOAT!     
1. The Caribbean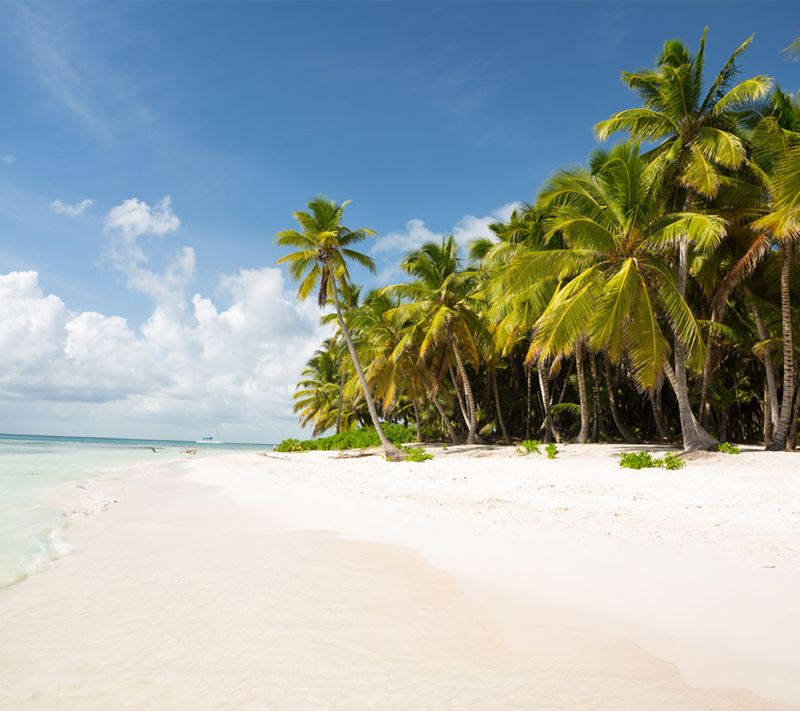 Swaying palm trees, white sandy beaches as far as the eye can see, accompanied by balmy weather – if you are still not tempted to visit the beautiful archipelago in the Caribbean Sea, we can give you plenty more reasons. Go scuba diving in the crystal-clear waters of Cayman Islands or head to the south coast of Barbados for their booming culinary scene. The colonial architecture lining the waterfront at Curacao is bound to astound you as would one of the biggest barrier reef systems in the world in Turks and Caicos. Finish off your Caribbean adventure in style with a stay at one of the luxury resorts dotting the beaches of Dominican Republic.        
2. Peru, South America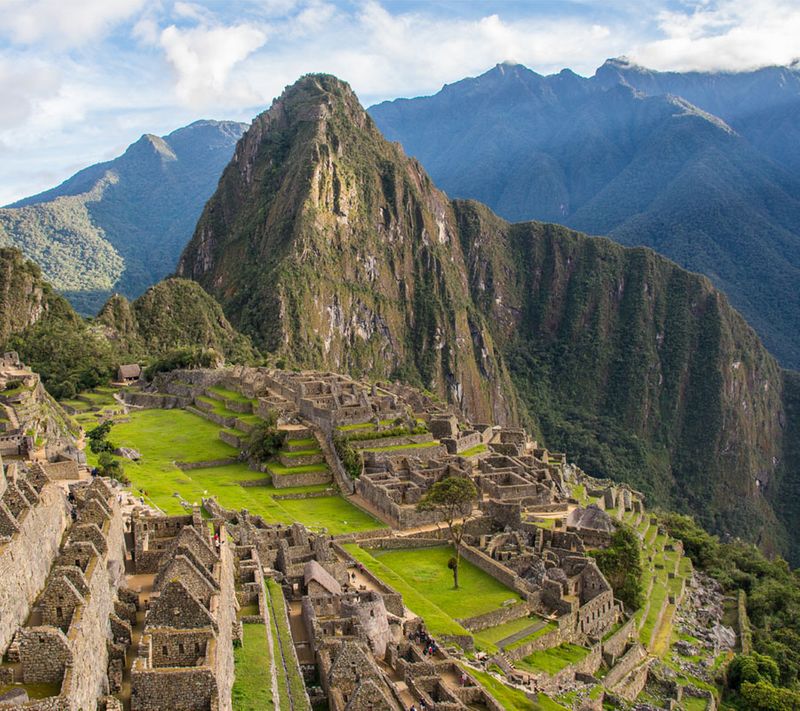 It's a given that Machu Picchu would be number one on your list of 'must-see' places when you are in Peru. But the UNESCO-listed Incan archaeological site is not the only attraction in this South American country. Culture, history and breathtaking landscapes await you here. Food lovers can opt for one of the food tours on a visit to the capital city, Lima, and relish the local cuisine. Don't forget to try the ceviche! Head to the Amazon Rainforest for an unforgettable experience amidst nature. The awe-inspiring ode to the city's ancient Inca history—the Cusco Cathedral—sits pretty at over 11,000 feet above sea level. A walk through the Sacred City of Caral-Supe, which is known as the cradle of one of the world's first civilisations, should also be on your list of places to visit, as should a visit to Lake Titicaca which, at 12,500 feet above sea level, is the world's highest navigable lake. 
3. Portugal, Europe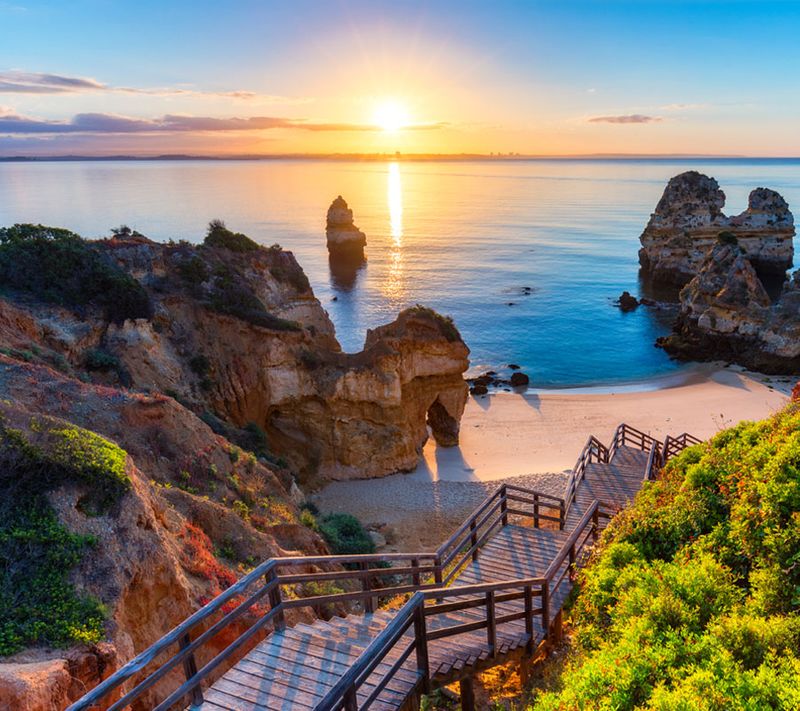 From vineyards that stretch till the eyes can see to medieval castles straight out of a fairy tale and the phenomenal coastline of all its seven regions, Portugal is sure to steal a piece of your heart with the myriad experiences it offers. Sunshiny weather for most of the year and mild winters make this European country a delight for travelling and exploring. Portugal's capital Lisbon, also one of the most affordable European cities, is home to the 500-year-old Belem Tower as well as the Pink Street which has some of the best bars and restaurants in the city. Adventure seekers must head to The Azores which consist of nine islands and are perfect for whale watching, surfing and diving, not to forget, the amazing landscape view. The Venice of Portugal awaits you in Aveiro with its colourful buildings and water channels.   
4. Scotland, United Kingdom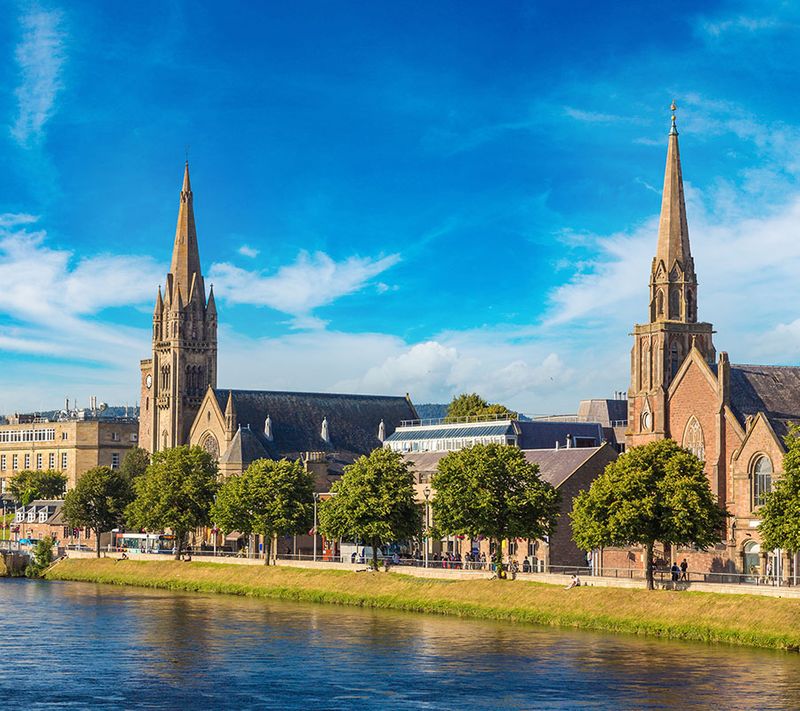 There's a reason why some of the biggest Hollywood productions including Harry Potter series and Skyfall have been filmed in the gorgeous locations of Scotland. This country in the United Kingdom boasts of some of the most awe-inspiring and unique experiences and landscapes. It is the birthplace of Scotch whiskeys and if you are an alcohol-lover, then a visit to one of the distilleries is a must. Scotland also boasts of some of the most beautiful beaches in the world with cliffs, caves and hidden coves, including West Sands Beach, Isle of Tiree, and Orkney. Hike up to the Munros for breath-taking views of the lands far and below or head to Edinburgh to scale the famous Arthur's Seat.   
5. South Africa, Africa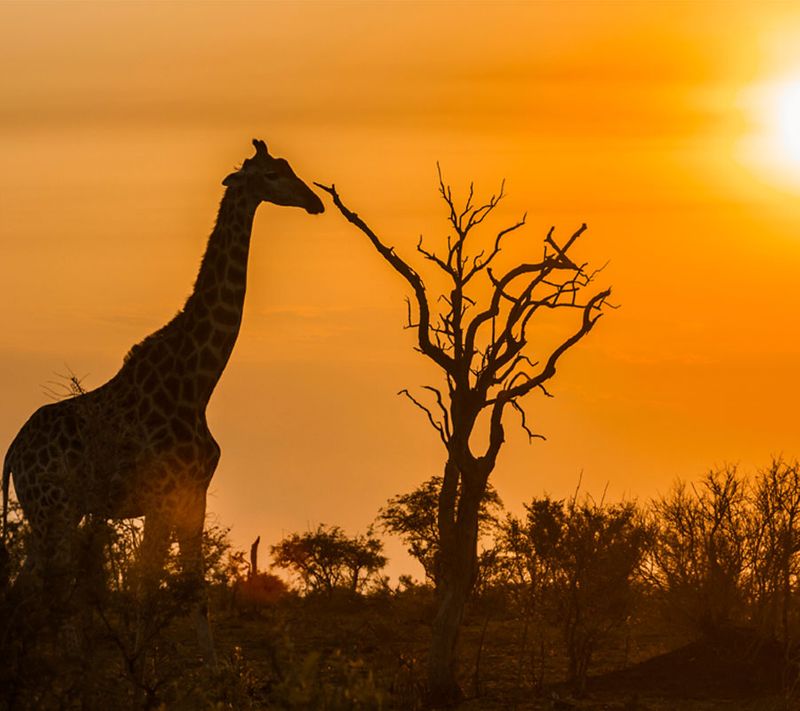 South Africa has it all! From spotting the Big Five (lion, leopard, rhino, African buffalo and elephant) at Kruger National Park to a wine tasting at the wine farms in Cape Wineland and from a thrilling cableway ride to the top of the Table Mountain (one of the seven wonders of nature), to gaping at the cute African penguins at Cape Town – a visit to South Africa is bound to leave you with unforgettable memories.   
6. Jordan, Middle East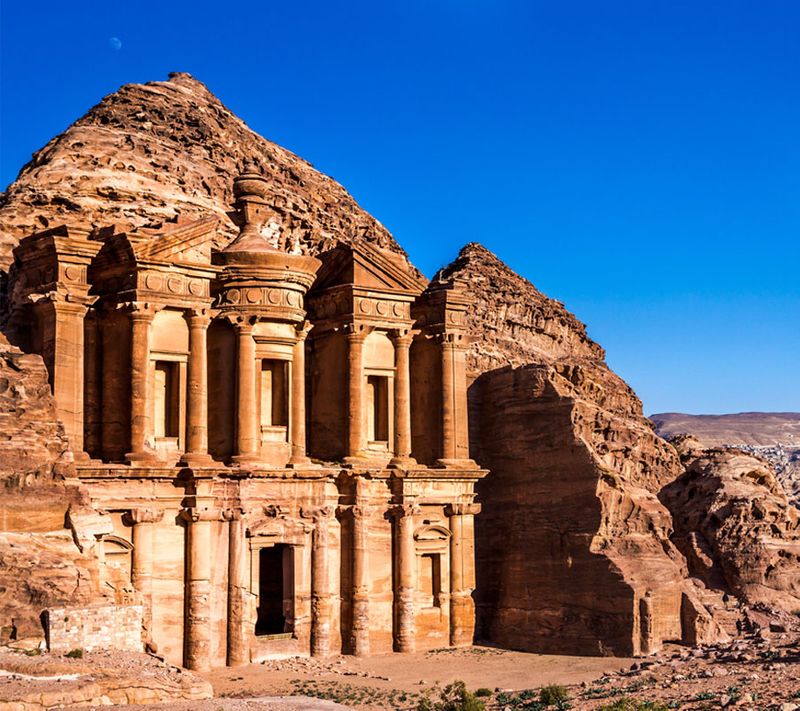 If there's one country you need to head to when to experience the perfect combination of rich history and stylish, bustling city life, pack your bags and get on the next flight to Jordan. Start your journey from Amman, the capital of Jordan, and take your fill of the 2000-year-old ruins of the Amman Citadel. The ancient city of Petra is one of the top tourist attractions in the world and for good reason—hundreds of beautiful rock-cut monuments make this a 'must-visit' on your itinerary. Visit the Wadi Rum to gape in awe at the red rock formations and for glamping. At the end, if you don't go floating in the salty waters of the Dead Sea, consider your trip unfinished.     
7. Spain, Europe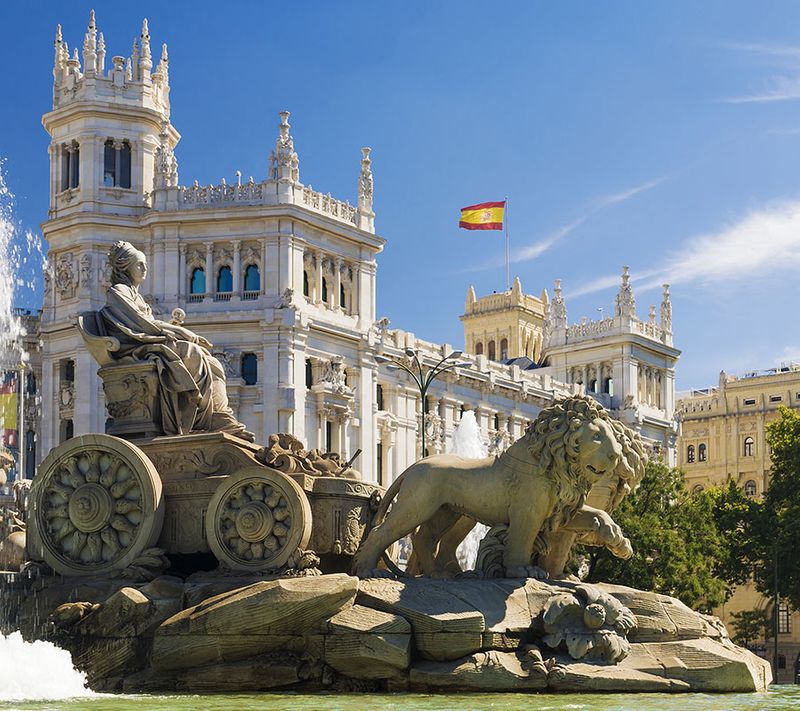 From the snowy Pyrenees to the colourful city of Barcelona, Spain has a lot to offer to the discerning traveller. The Spanish capital Madrid's history, its Spanish and Latin American art collections, beautiful parks, amazing food, and fashion-forward lifestyle is enough to entice one to stay there 'just one more day'. Plus, if you're a true-blue football fan, a visit to the Santiago Bernabeu Stadium – the house of Real Madrid, the richest club in the world is a must. The beautiful Alhambra Palace in Granada is one of its most famous landmarks and should make it to your itinerary. For nature lovers, a trip to The Canary Islands would make it the perfect vacay.    
8. Ireland, Europe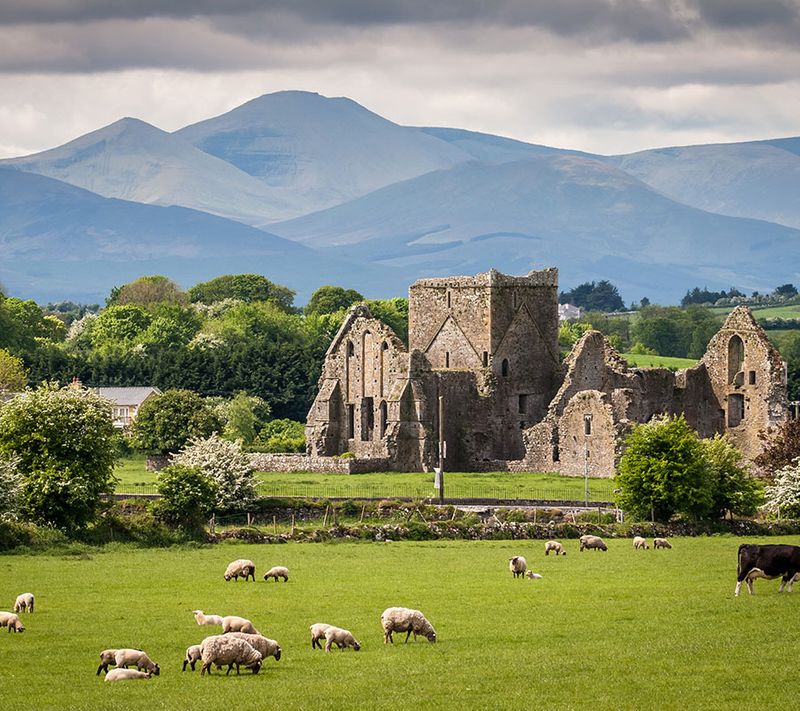 If you're a Game of Thrones fan, there's no better place for you to kick off your 2022 travel than by ticking Ireland off your bucket list. Castle Ward, The Dark Hedges, Cushendun Caves, Downhill Strand and Quoile River among other filming locations form part of many Game of Thrones guided tours. But even if you are not a fan, the Emerald Isle has everything from national parks that bring you up, close and personal with nature to scenic drives up the coast and more. Take a drive along the west coast of Northern Ireland, home to the Cliffs of Moher. Your dose of art and architecture will be incomplete without a visit to the towering St Patrick's Cathedral in Dublin which is more than 800 years old. 
9. Italy, Europe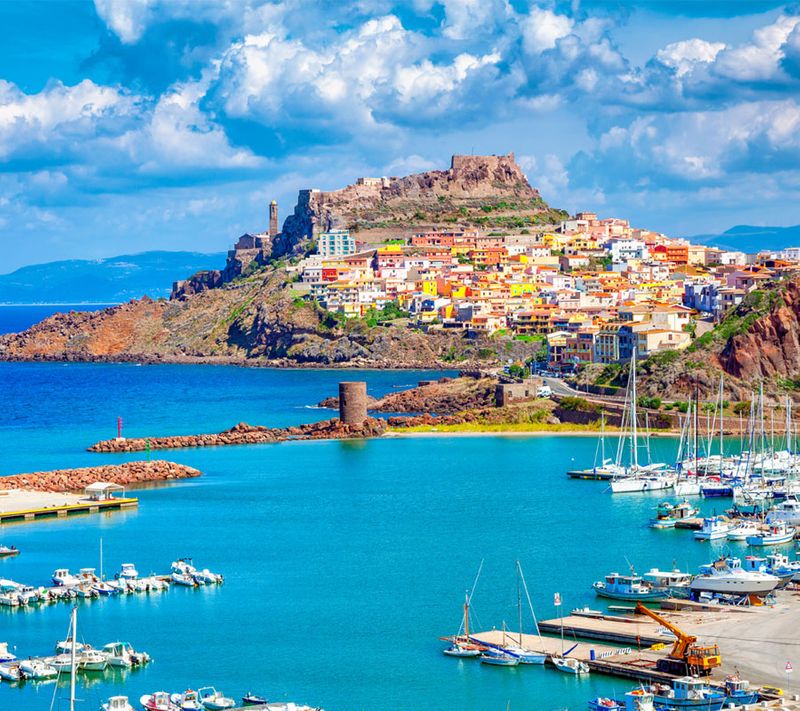 As a travel destination, there are few places that can beat Italy when it comes to food, distinct regional differences and gorgeous landscapes. Blessed with 2,000 km of coastline, Sardinia is Italy's second-largest island, after Sicily with an abundance of luxury resorts dotting the white sandy beaches on the edge of turquoise blue waters, the most exquisite of those being at Costa Smeralda. A stay at a luxury villa at Lake Como, a gondola ride through the picturesque canals of Venice, wine tasting in the vineyards of Chianti, gazing at the stunning Michelangelo's ceiling at Sistine Chapel, and sunbathing on the Amalfi Coast are just a few of the gazillion out-of-this-world experiences you can have when you are in breathtaking Italy. 
10. Japan, Asia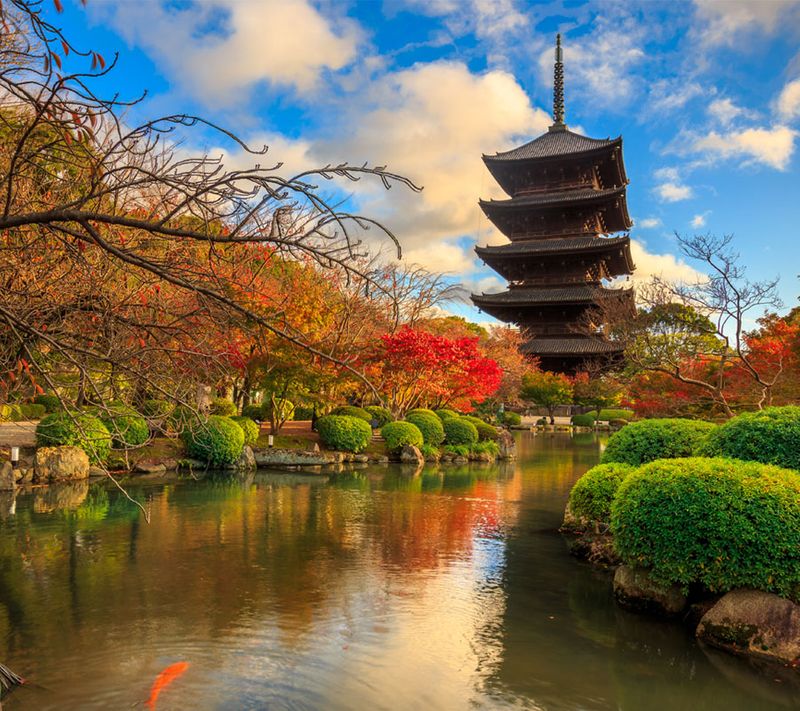 One lifetime isn't enough to explore all of Japan's wonders, but Kyoto might be a good place to begin your debut trip to this wonderous country. Take a deep cultural dive with a walk through the Arashiyama Bamboo Forest or visit the Gion district which is the epicenter of geisha culture. The beautiful Mount Fuji beckons a visit, as does a spot of retail therapy at Harajuku in Tokyo. If you're a history buff, then a trip to Hiroshima which is the site of the world's first atomic bomb deserves to be on your list. And of course, have all the sushi and sake that you possibly can, when you are in magical Japan!  
---
Photo: Shutterstock