India nests some distinctive flora and fauna species, making our country home to an unbelievable variety of wildlife species. There's something here for all kinds of wildlife enthusiasts and nature lovers here.
India boasts of 553 nature reserves with a wide variety of wildlife sanctuaries. These parks house some rare and exotic species of animals. National parks have been established by the Government of India to conserve the natural habitat of many animals, birds, and plant species. These sanctuaries are a refuge that allow wildlife creatures to thrive in their natural surroundings without any human intervention. The most important purpose of a park is to safeguard ecology and conserve animal diversity.
An animal park can also be viewed as an area of interest for public recreation and pleasure for its historical and scientific significance. It helps to guard treasured wildlife and other extensive species. The land enclosed within the national park is shielded from urban development, pollution, and deforestation—hence it provides natural surroundings for these animal and plant species. National parks preserve the historical structure as well as provide us with a transparent view of how people used to live in the past.
Some famous national parks and wildlife sanctuaries in India: 
1. Kaziranga National Park, Assam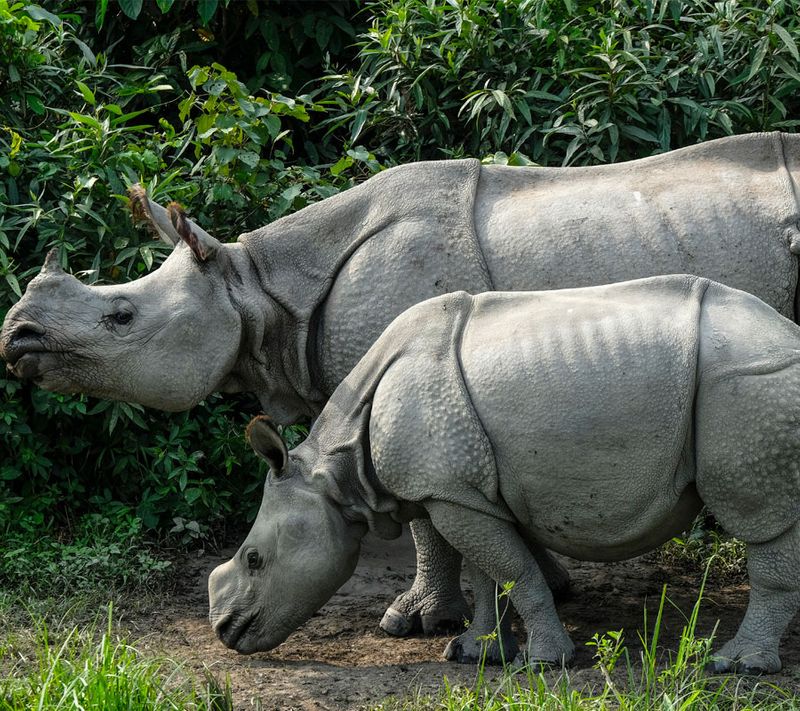 Kaziranga wildlife sanctuary is dotted with tall elephant grass, which will leave you amazed. This is why the elephant safari is extremely popular here and thanks to the guides in the jungle, the sanctuary has proven to be a great expedition for travellers. This wildlife sanctuary in India, which is also a World Heritage Site,  is home to 75% of the world's one-horned rhinoceros. The most easily spotted animal in the park is the 12-horned deer.
Best season to visit: November to April
How to get there: Well connected to Kohara, the nearest city, by road.
Famous for: UNESCO World Heritage Site
2. Pakke Tiger Reserve, Arunachal Pradesh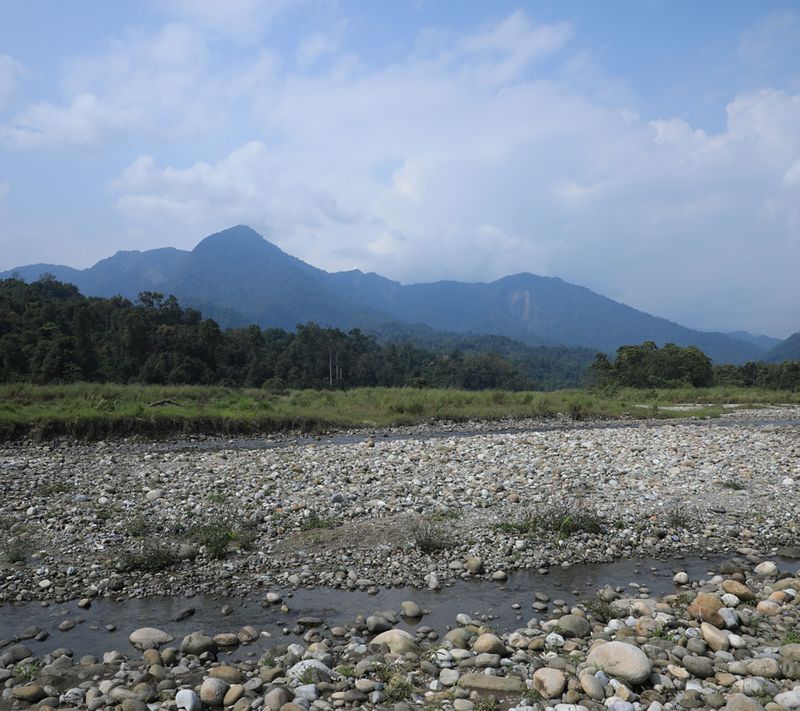 Pakke Tiger Reserve, also known as Pakhui Tiger Reserve, is a Project Tiger reserve within the Pakke Kessang district of Arunachal Pradesh. It falls within the Eastern Himalaya Tiger Biodiversity Hotspot. It is also known for its amazing sightings of four resident hornbill species and hence, it is called the state bird of Arunachal Pradesh. The reserve is protected by the Forest Department of Arunachal Pradesh. 
Best season to visit: November to April
How to get there: Well connected to Seijosa in the east, Bhalukpong in the west, and Pakke Kessang in the north.
Famous for: Species like tiger, leopard, jungle cat, clouded leopard, wild dog, jackal etc 
3. Gir Forest National Park, Gujarat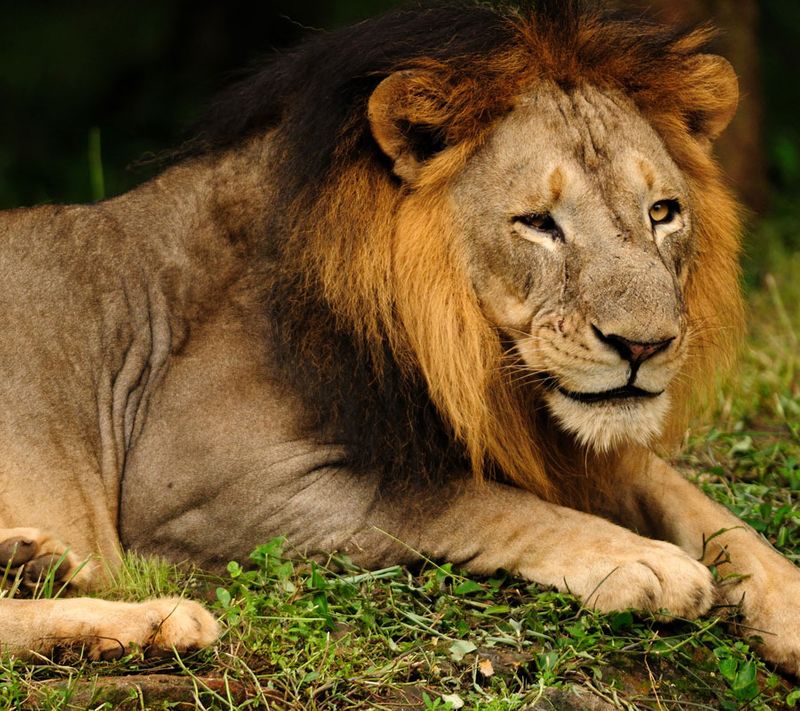 Located in Gujarat, the Gir National Park and Wildlife Sanctuary is one of the best national parks in India and best place to see the wild Asiatic lions in their natural environment. It was earlier a reserve for the Nawabs of Junagadh before it was fully turned into a sanctuary in 1990. Apart from lions, some animals you can spot in Gir also include endangered Bonelli's eagle, changeable hawk-eagle, and brown fish owl.
Best season to visit: December to March
How to get there: The place is well connected by road to Rajkot.
Famous For: Sambhar, porcupine, blackbuck
4. Jim Corbett National Park, Uttarakhand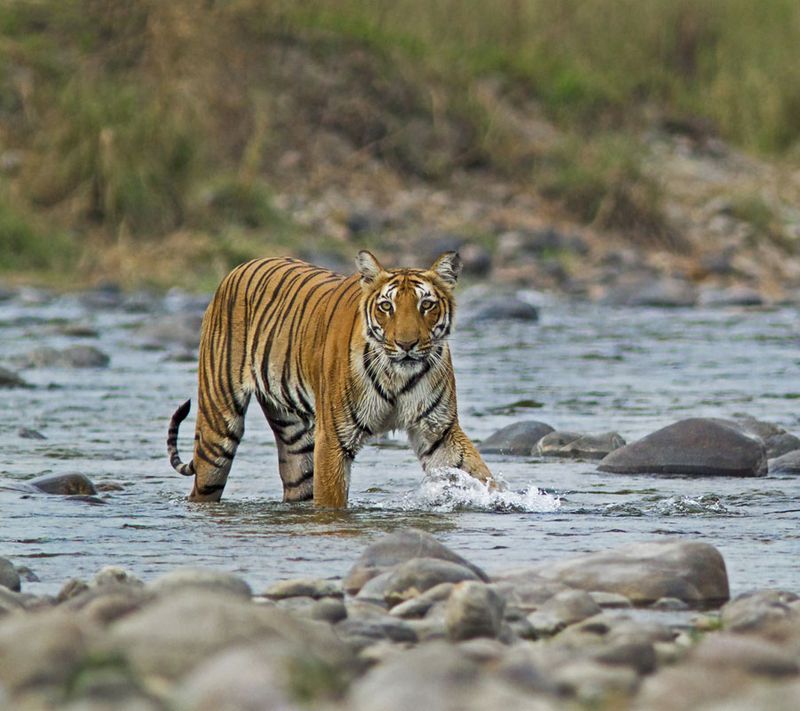 This national park leads the list because it is one of the oldest national parks in India and is named after hunter, naturalist, and wildlife author, Edward James Corbett. It is extraordinarily popular among wildlife enthusiasts and is located at the foothills of the Himalayan Mountain range. The park attracts a variety of wildlife lovers, from not only within the nation but from across the world. Several documentaries have been shot here to spread awareness about the reducing wildlife. Jim Corbett National Park animals include a wide variety of carnivores, with highest number of tigers as compared to any other national park in India.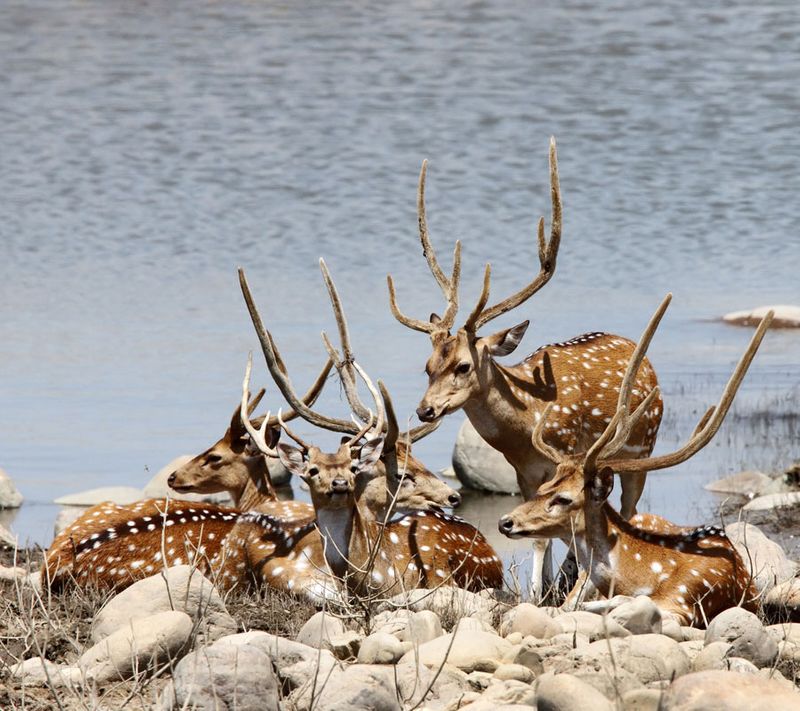 Best season to visit: November to June
How to get there: Well connected by road and rail to urban centres like Nainital and Moradabad, among others.
Famous For: Tigers, red fox, black bear, and jackal
5. Ranthambore National Park, Rajasthan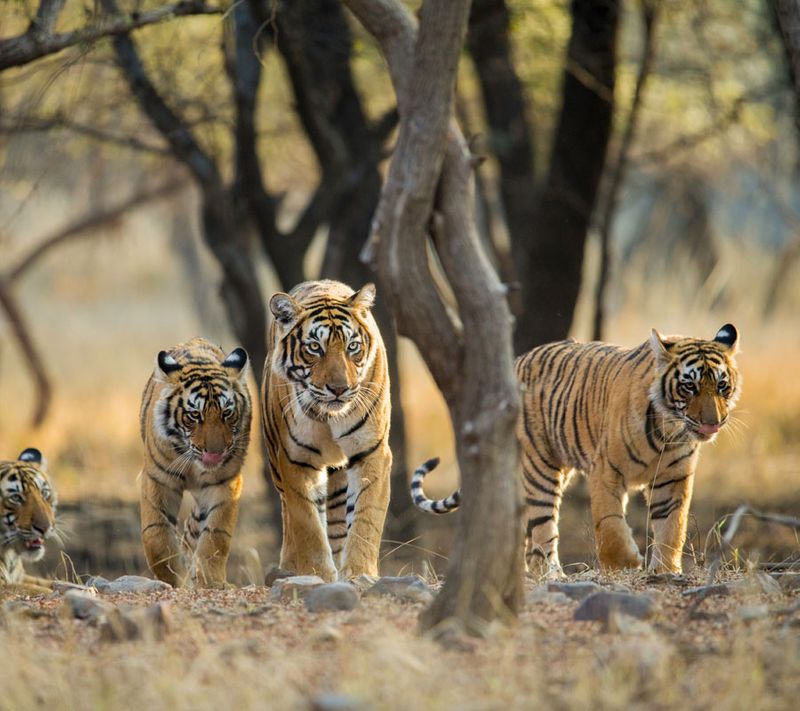 The Ranthambore parkland is one of the most loved wildlife destinations by all the flora and fauna admirers, especially during the safari season. Encircled by the River Banas and River Chambal watercourse, the pride of this national park is the majestic tiger. The park is an excellent habitat for tigers and is counted among the best wildlife parks in India. Other animals who reside within the Ranthambore National Park include leopards, striped hyenas, sambar deer, chital, nilgai, Hanuman langurs, macaques, and jackals.
Best time to visit: October to May
How to get there: Sawai Madhopur is the nearest city and is well connected via road and rail. 
Famous for: Different species of snakes 
6. Dubare Elephant Camp, Karnataka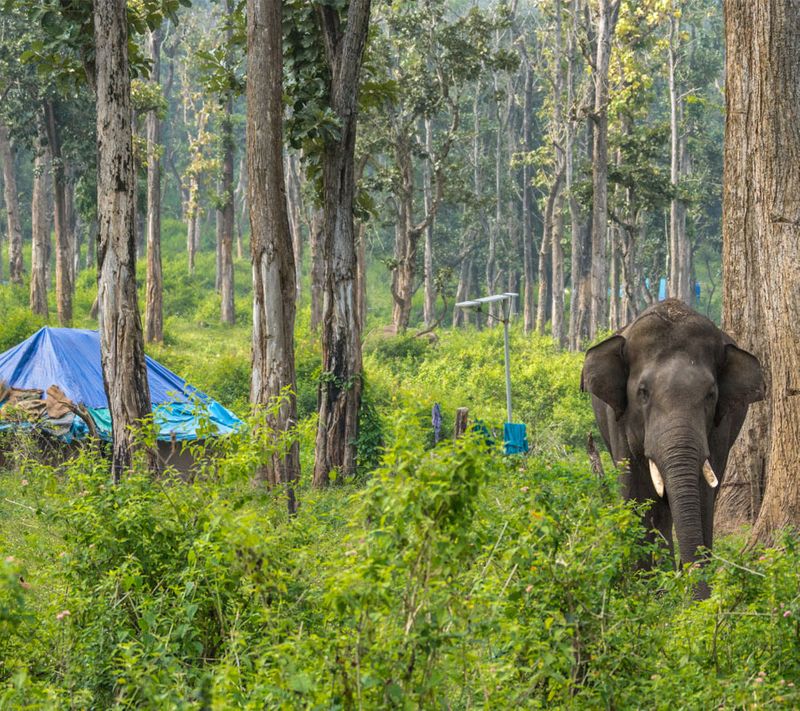 Located on the banks of River Cauvery, Dubare Elephant Camp is one of the must visit places in Coorg. It attracts hordes of tourists from every part of the country. The elephant camp boasts of many elephants and additionally offers tourists with an exceptional chance to have some unforgettable moments with them. Spotted deer, leopards, wild dogs, tigers, and bears can also be spotted easily in the deciduous forests of Dubare. While here, you can even observe crocodiles in their river habitat. 
Best time to visit: October to March
How to get there: Well connected to Coorg  
Famous for: River rafting
7. Mollem National Park, Goa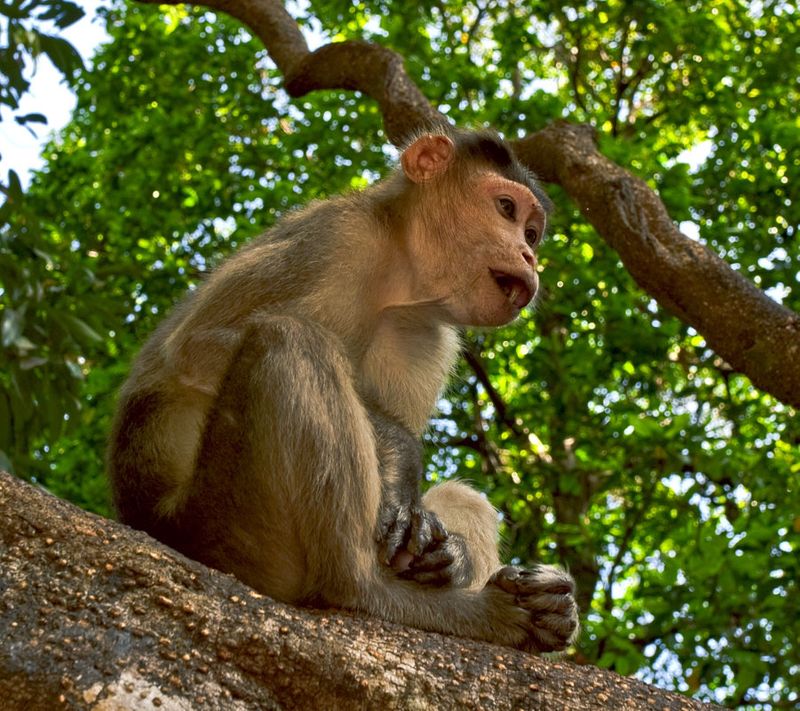 Situated on theGoa- Karnataka border, Mollem National Park is part of the Bhagwan Mahavir Wildlife Sanctuary (also known as Bhagwan Mahavir National Park). Touring this national park is a must for all wildlife enthusiasts. This forest is densely populated with evergreen trees and provides shelter to 722 flowers and 128 endemic plant species. The habitat clocks the presence of animals such as spotted deer, barking deer, sambar, leopard, tiger and wild cats. Hyenas and jackals can also be spotted here.
Best time to visit: January to March and October to December
How to get there: Well connected to Panaji by road
Famous for: Hiking and trekking
7. Bandhavgarh Tiger Reserve, Madhya Pradesh
Amongst all the wildlife parks in India, Bandhavgarh is considered to be the largest tiger reserve in India. Nestled in Vindhya Hills in Madhya Pradesh, inside a beautiful forest, this reserve is understood for having the world's highest density of Indian Royal Bengal tigers. The dry and deciduous foliage land is also home to the Asiatic jackal, Bengal fox, sloth bear, ratel, grey mongoose, striped hyena and jungle cat.
Best time to visit: October – June
How to get there: The closest railway station is Umaria, which is 35 kilometres away. The closest airport is at Khajuraho, 270 kilometres from the park. You can take a cab to Pench from both these places.
Famous For: Royal Bengal tigers
8. Periyar National Park, Kerala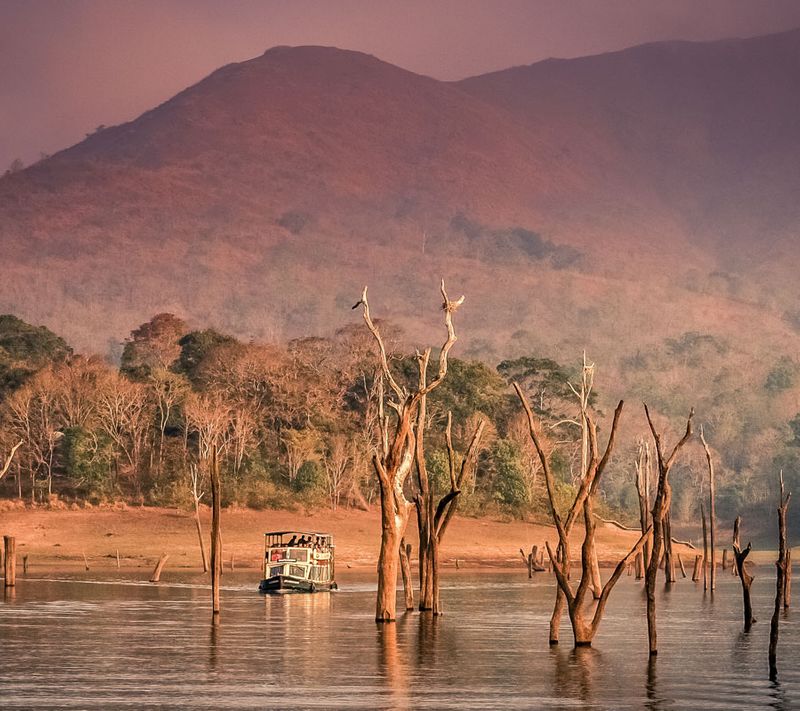 Spread over 257 sq. miles, Periyar National Parkin Thekkady, Kerala is one of the best-protected reserves in India. You'll be able to spot a variety of species within the park including elephants and tigers. The park is well-known for its ethereal scenic beauty and biodiversity.
Best Time to Visit: November to February
How To Get There: The closest railhead is in Kottayam, 114 kms away whereas the closest airport to the park is Madurai, at a distance of 136 km. You can take a cab from each of these places.
Famous For: Bamboo rafting, safari, tiger path
9. The Great Himalayan National Park, Himachal Pradesh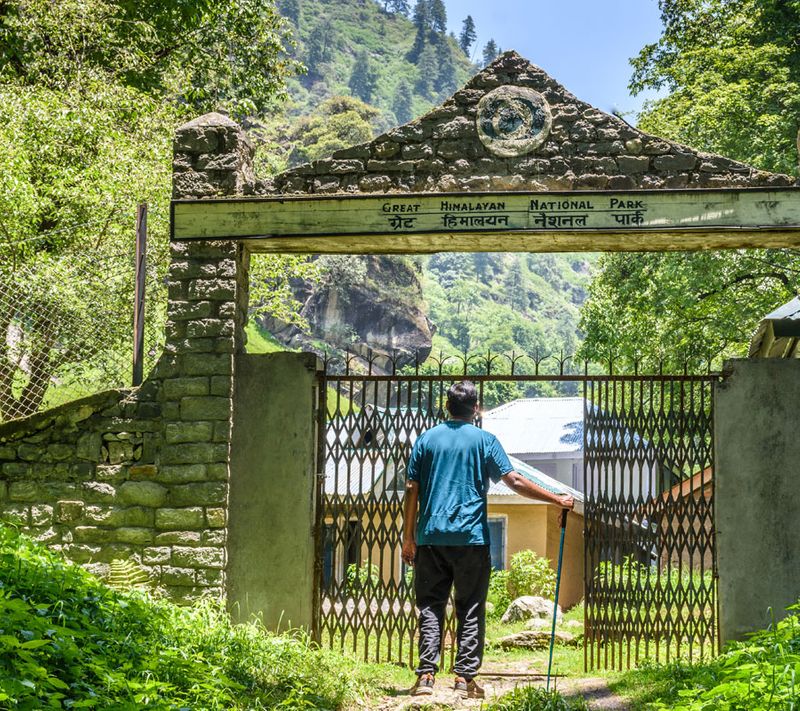 Located in the Kullu region of Himachal Pradesh, The Great Himalayan National Park homes 375 species of fauna, 31 species of mammals and 181 species of birds. It was established in 1984 and formally declared a parkland in 1999. It is acclaimed for the high occurrence of endemic plants and animals.
Best Time to Visit: April to June and December to February
How To Get There: Connected by roadways, you'll be able to reach this national park via Joginder Nagar, which is connected to Pathankot. 
Famous For: It is a UNESCO World Heritage Site.
In conclusion…
National Park and wildlife sanctuaries, due to their rich flora and fauna attract thousands of tourists every year. Spotting and seeing the favourite animals and birds while flocking through thick forests rejuvenates the enthusiasts to the cores. Therefore, wildlife adventure is an absolute blessing and a must trip for all travellers and explorers.
Have a safe wildlife safari!
---
Photo: Shutterstock