When I set foot in Helsinki, there was something different in the air but I could not put my finger on it. Maybe it was the relaxed vibe of a land that has won the title of 'World's Happiest Country' five times in a row. Located by the Baltic Sea, this Nordic city is best explored on foot. Take your time admiring the lovely architecture and relaxing at gorgeous cafes. But did I find out what makes them happy? Yes.
In the less than 48 hours that I spent here, I realised how closely connected the Finns are to nature. Going to the forest is almost like meditation for them, they eat what grows around, swim in the ice-cold water, drink copious cups of coffee and cannot imagine life without the sauna. And the icing on the cake — the city is never in a mad rush, not even on a Monday morning. Here are some of the best things to do in this city.
1. Berry picking in Central Park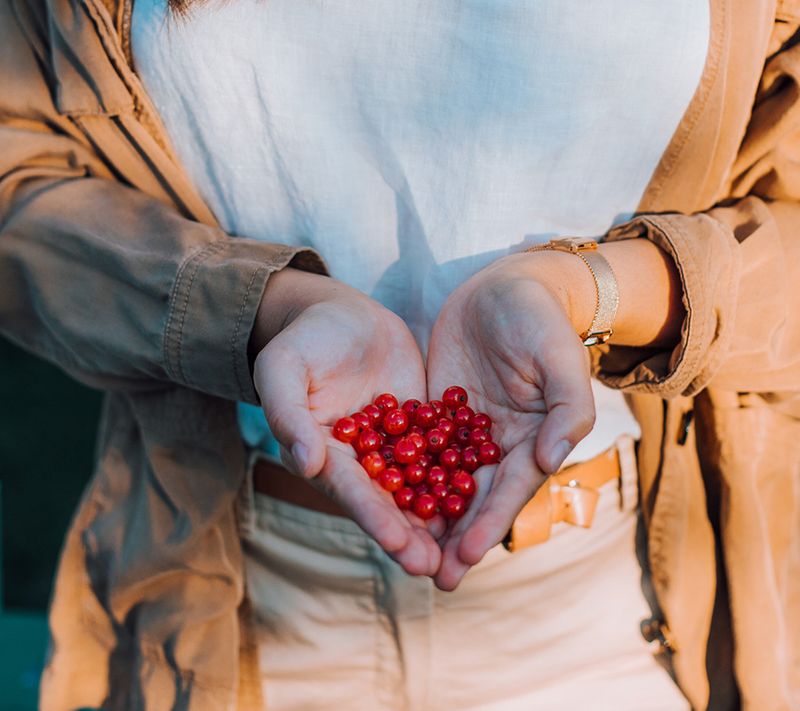 We went berry picking in Central Park, a gorgeous forest in the middle of Helsinki with tall birch trees and different kinds of pines like spruce. Being 10 km long, it is massive and 3.5 times the size of New York City's Central Park. There are many trails to explore here and our guide Karri Korppi from Happy Guide Helsinki (love the name) told us that an average Finnish person goes to the forest at least once a week. We picked blueberries, raspberries and bright red lingonberries that tasted so delicious. Since we were there just at the beginning of autumn, a few leaves had started changing colour and it looked gorgeous. Korppi told us that in Helsinki you're never too far away from a park. In fact, if one wants, you can cycle from the city centre all the way to the airport going through parks. 
2. Sauna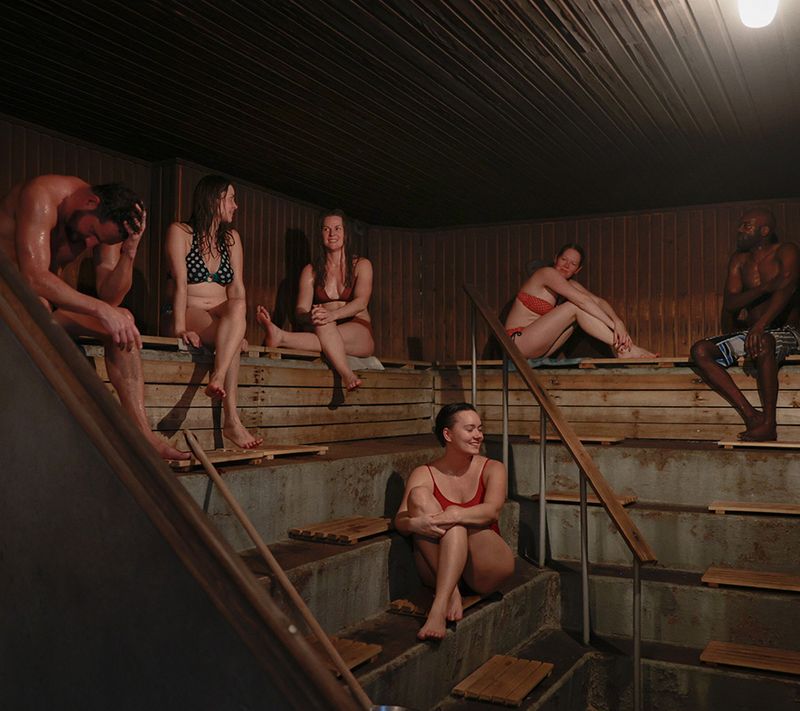 You can gauge just how important the sauna is to Finnish culture from the astonishing numbers. There are more than 3 million saunas in a country with a population of 5.5 million. Now that's huge! An average Finnish person goes to the sauna twice a week. The temperature inside hovers around 75-90 degrees centigrade and there are mixed saunas for both men and women and separate ones as well. We went to Allas Sea Pool in the middle of the city centre that overlooks the Baltic Sea. We kept our bags in the locker, changed into our swimwear and then stepped inside the sauna, where we rejuvenated for about 20 minutes.
3. Aqua jogging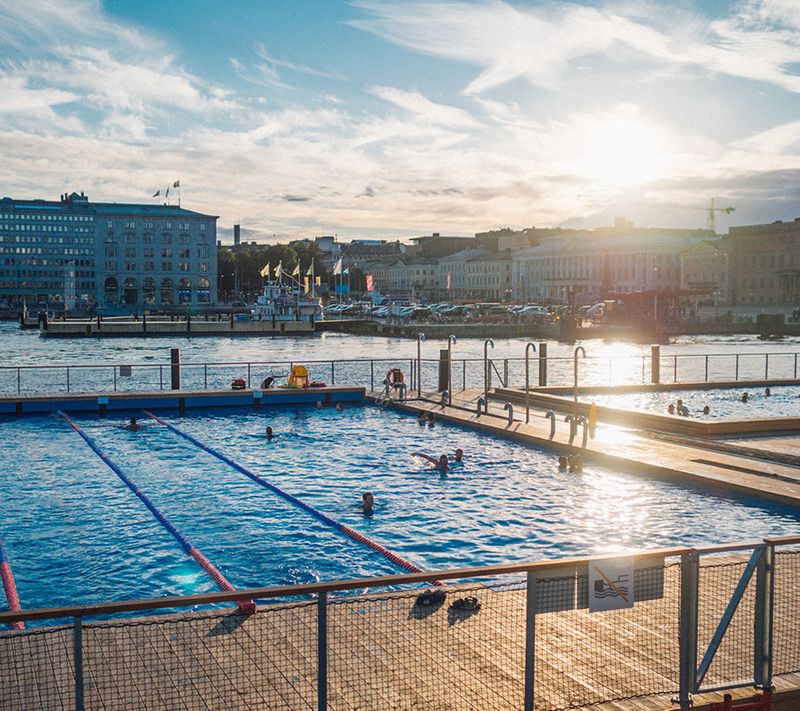 The Finnish definitely know how to keep fit. They have ways and means to work out even in water! Straight out of the sauna, we tried aqua jogging in the warm pool at Allas Sea Pool. The water's temperature was 27 degrees but as it was 13 degrees outside, we were a bit cold. With a floatation belt tied around our waist to kept us afloat, we did laps as if we were jogging — it is the best way to lose calories for those who don't swim.
After being in the warm pool for quite a while, I was brave enough to jump into the dramatically contrasting cold seawater pool. Was it freezing? Yes. Was I there for more than five minutes? Yes. There is that initial shock when you enter the pool but that quickly subsides and you get used to the temperature. That day I learnt how adaptive our body can be.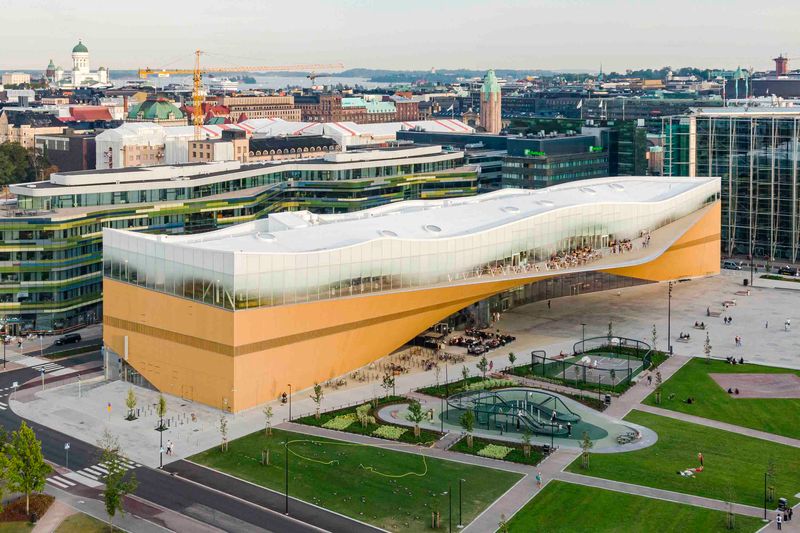 "Have you ever given yourself a birthday gift?" asks our guide Heidi Johansson, who works with Helsinki Partners. All of us replied, "Yes, maybe." She told us that in December 2018, on the eve of Finland's Independence Day, Helsinki gifted itself this beautiful building which has become a way of life for the citizens. "I like to call this Helsinki's drawing room," she said.
Located opposite Parliament House, this impressive structure jumps at you. Designed by ALA Architects, Oodi serves as a social hub and its motto is — 'All are welcome and it's all for free'. It has everything that you can imagine — a massive library, co-working spaces, meeting and conference rooms, a reading room, work desks, game rooms, children's story room, strollers for babies and cafes. Phew! I was walking there in awe because whatever one needs is here.
5. Helsinki Cathedral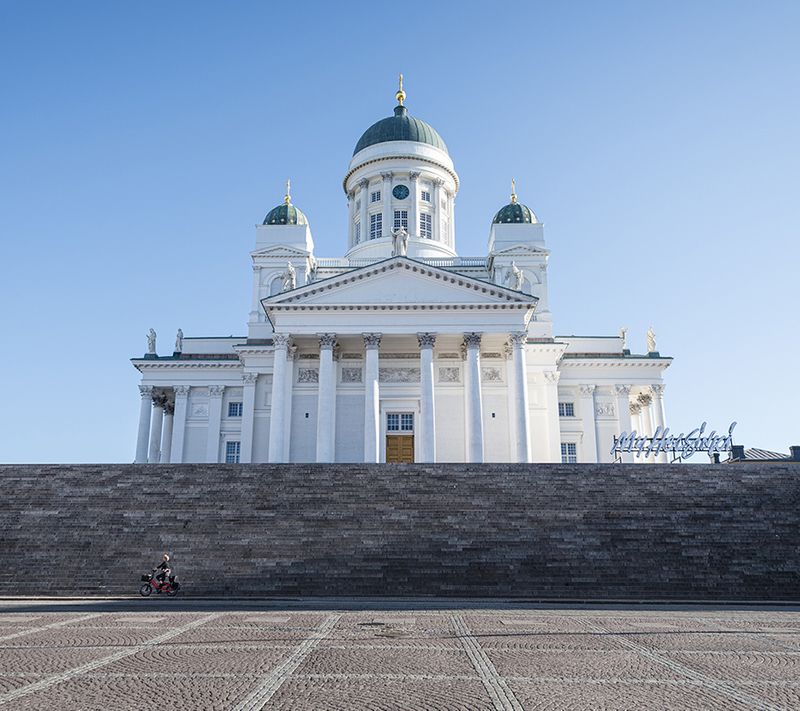 We walked along a cobbled street, which happens to be one of the oldest in the city, and came across this legendary landmark — a gorgeous green and white cathedral that stands out because it's so massive. This is one of the most iconic landmarks of Helsinki. It has a green central dome with four smaller domes surrounding it. Beautifully carved statues of the 12 Apostles adorn each dome. The cathedral is stunning both outside and inside. It is located on Senate Square which is the heart of the city where the National Library of Finland and the University of Finland are also located. In the middle of the square, there's a tall statue of Tsar Alexander II.  
6. Finnish food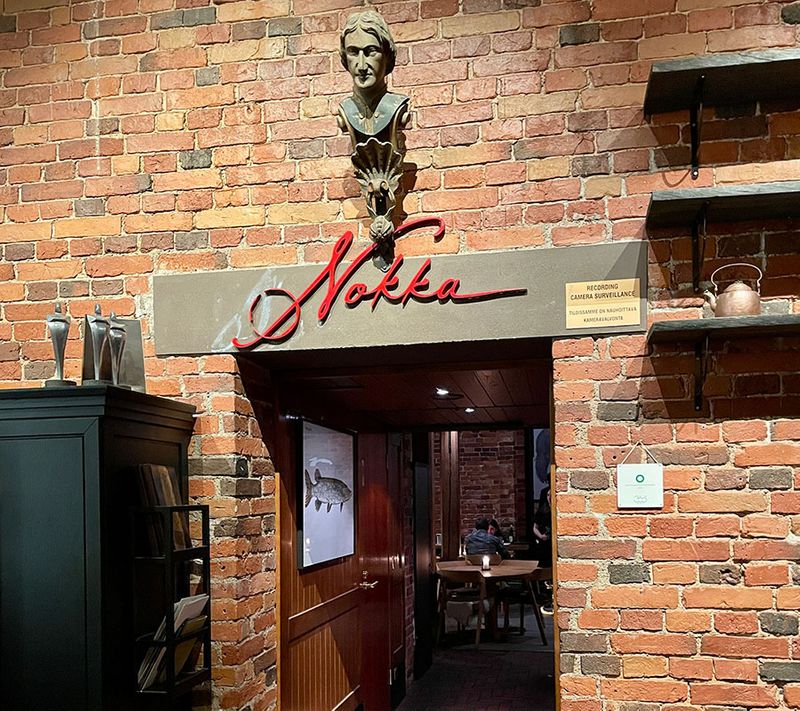 The Finnish don't pine for food from distant lands. Their way of life is to eat what grows around them. Berries and mushrooms from the forest, salmon from the lakes, cheese from fresh milk — it's all sustainable and genuinely very tasty. The best way to taste the local fare is to visit a local market such as The Old Market Hall, Hakaniemi Market Hall and Hietalahti Market Hall. I didn't get time to visit these but got my fill of Finnish food at a few restaurants. One of them was called Nokka, which sources ingredients from Finnish forests and waters. It is here that I got my first taste of reindeer meat which was quite nice. It is different from beef and is a lean meat. We also ate a lot of berry pie, which was truly delicious. Vegetarians will not be disappointed because the variety is huge.
7. Cafe hopping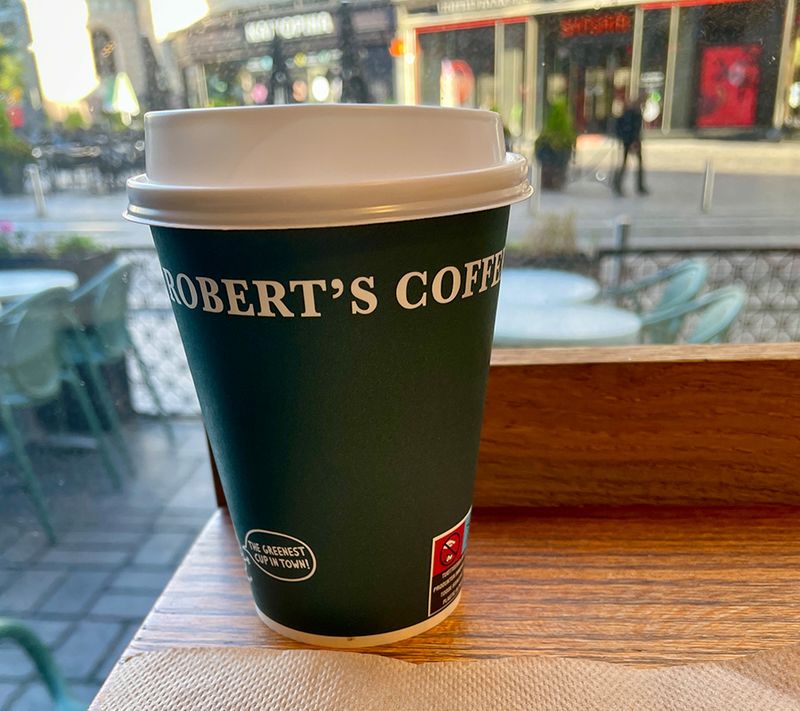 This may come as a surprise, but the Finnish are the highest coffee drinkers in the world — downing about 7-8 cups a day. That's a lot! The common saying here is, 'You never say no when someone offers you coffee'. So, during a walk through Helsinki's streets, I was not surprised to find that every second or third shop was a café. Although it was a Monday morning, people were relaxing inside cafés and sipping their coffee. It was such a contrast to the grab-and-go culture of other global cities. Was this one of the reasons for their happiness, I wondered? I walked into Robert's Coffee and got a Cinnamon Latte which was quite tasty. There are a number of cafés and roasteries here. Some of the popular ones are Kaffa Roastery, La Torrefazione, Café Savy, Artisan Café, El Fant, We Got This, Papu Café and Cafetoria Roastery & Café. The per capita coffee consumption is 12 kg per year.
8. Art nouveau buildings and architecture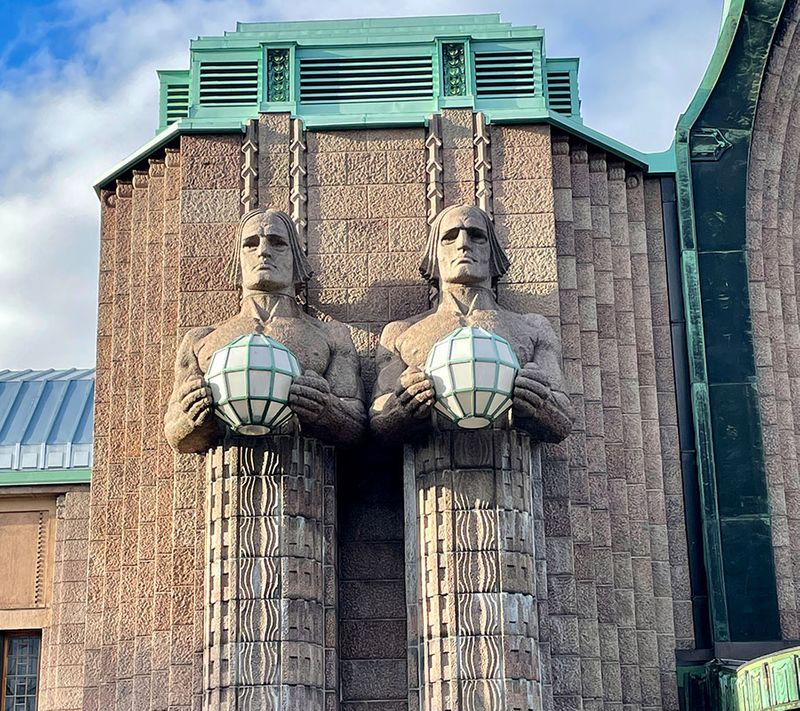 Helsinki is dotted with Art Nouveau buildings that boast arches and ornamentation with flowers, animals and other motifs. One of the most popular art and architecture styles in Europe, it dates back to the 1890s. Although Finland was going through censorship at that time, architecture escaped scrutiny because it was not seen as a language of expression such as music, books and journalism. One such imposing building is the Helsinki Central Station which has a huge clock tower and four massive statues of men standing with a spherical lamps on both sides of the entrance. It was designed by Eliel Saarinen and opened in 1919.
9. Kamppi Chapel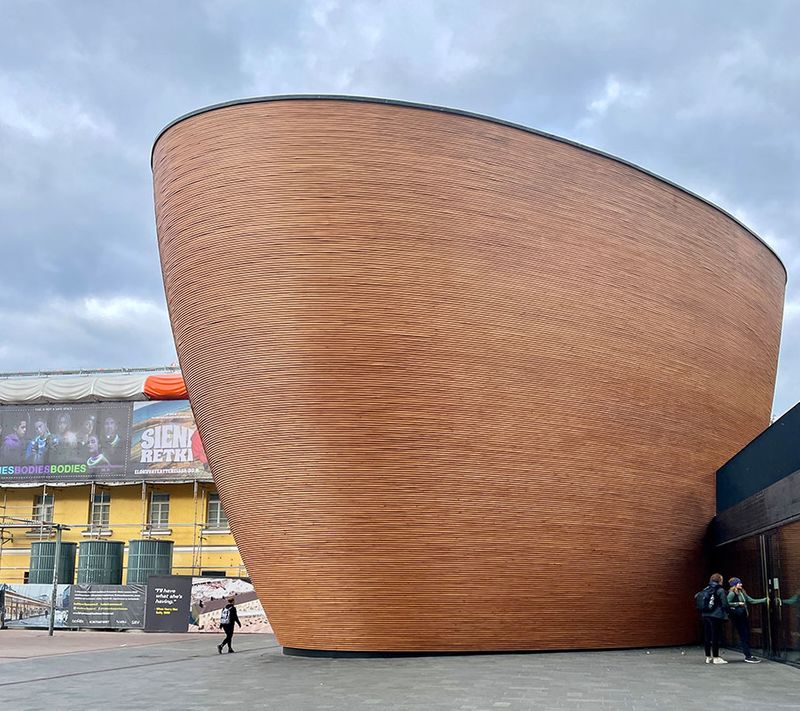 While on a walking tour of Helsinki, our guide took us to the Kamppi Chapel, also known as the 'Chapel of Silence'. The curved wooden windowless façade of this uniquely shaped chapel, standing in the middle of a busy square, cannot be ignored. If you've had a bad day at work and don't want to carry it back home, then just come and talk to someone here — either from the church or a social worker and off-load your problems. This is the kind of importance they give to mental health. Unfortunately, we could not go inside because it was closed by the time we reached there. The chapel is for people from all walks of life and faith.
It is often said that happiness lies in small things and that is what I found in this city. They are content in what they do, never in a rush and not pining for the yonder. I returned thinking there's a lot we can learn from them.  
---
Photo: ussi Hellsten, Helsinki Partners