In today's hustle culture, it is almost inevitable to feel burnt out at some point or another.  Most of us believe that the best way to cope is to take a break from the routine of everyday life and usually by going off the grid and away from the rat race. And the charm of a hike amid unadulterated nature is undeniable.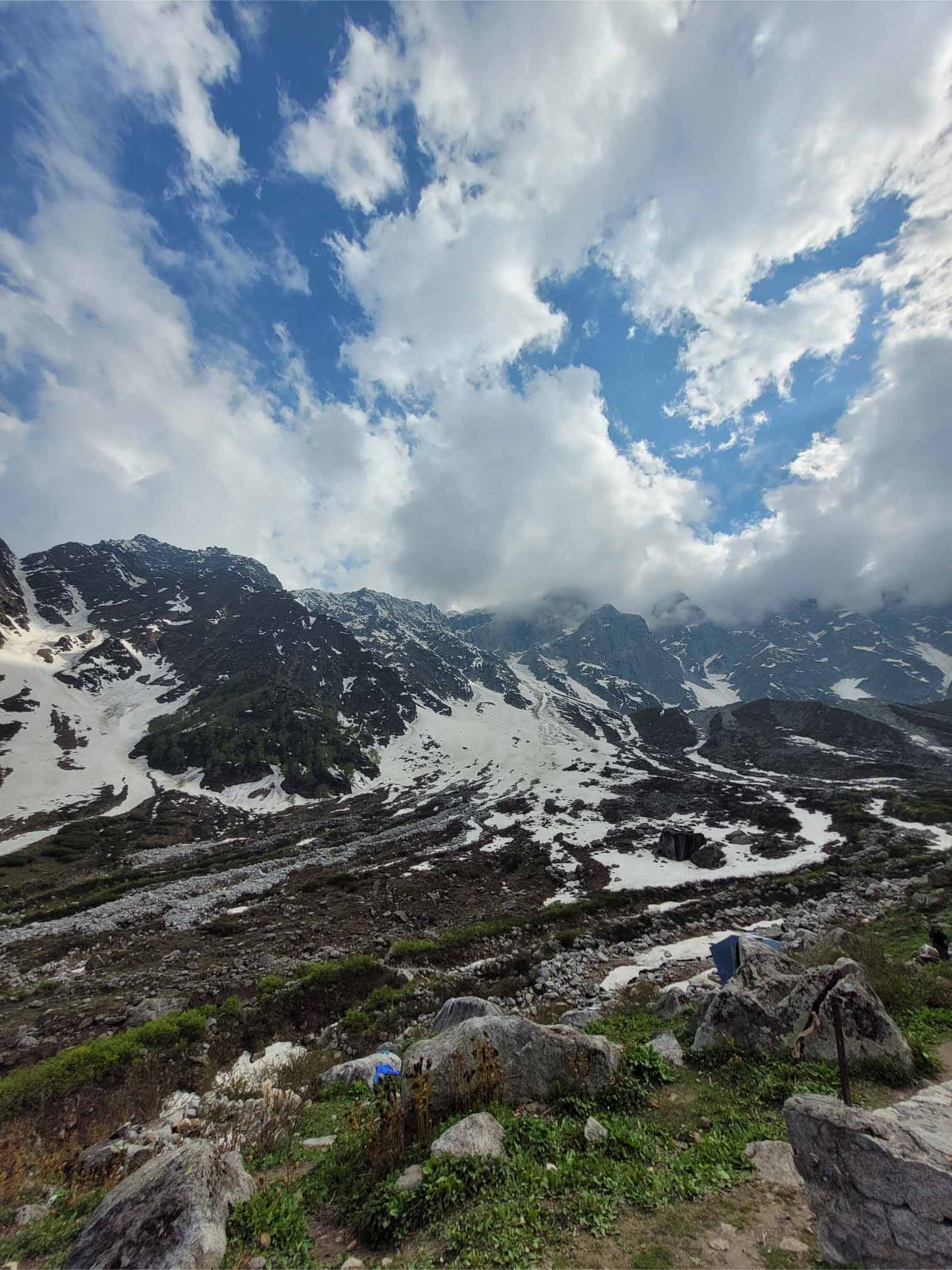 "While India is gearing up for a grand new year, millennials and young professionals with 26 per cent of travellers between the age of 30 and 40, and 44 per cent between the age of 20 and 30 are keen to explore offbeat experiences. Instead of swarming destinations full of tourists, they are looking for meaningful experiences in the splendour of nature and serenity," shares Abhilash Negi, co-founder of SanKash, a travel fintech platform.
Hence, to satisfy your adventure junkie gene, here are some immersive treks to explore (some are even recommended by travel professionals). From being amazed by a clear river stream to diving in a natural water pool – these mesmerising trekking trails in India might just be the answer to your backpacking cravings:
1. Goechala, Sikkim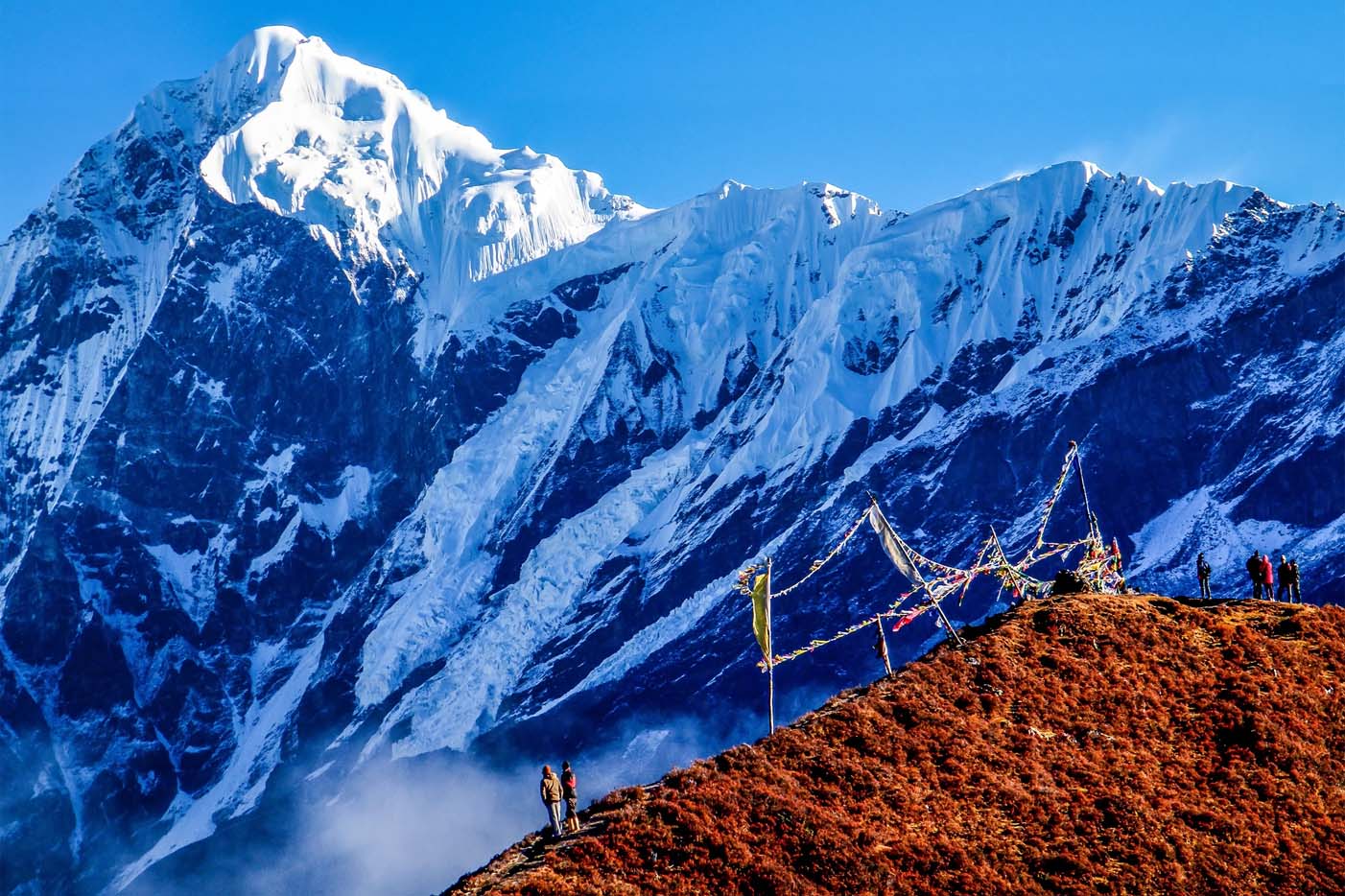 Distance: 91km
Time: 10 days
Level: Difficult
Goechala Trek is one of the best high-altitude hikes for adventurers. The main highlight is the former Buddhist kingdom of Sikkim along with the giddying views, which include sweeping vistas across northeast India.
After a gentle beginning, the trail becomes increasingly strenuous as you gain altitude and hence needs experienced hikers. Indian spring and fall months are the best times to visit and while on the trek, you may get lucky and spot red pandas, musk deer, blue sheep and blood pheasants on high-altitude sections of the trail.
2. Hampta Pass, Himachal Pradesh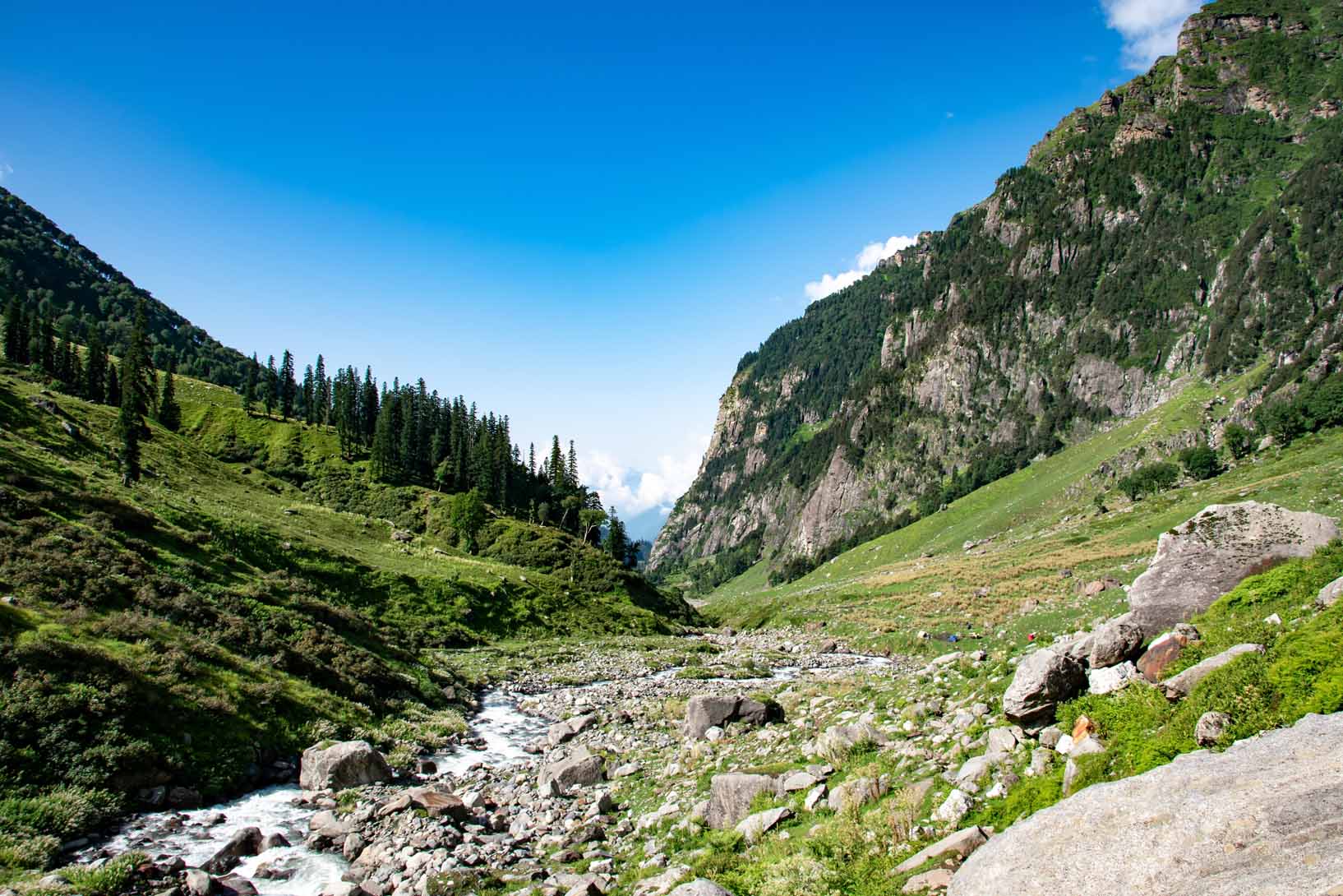 Distance: 25km
Time: 5 days
Level: Moderate
Simply put, the Hampta Pass is Himachal's 'Valley of Flowers'. Recommended by Daisy Basumatari, a travel PR professional who trailed this trek solo on her birthday, this trip offers breathtaking landscapes that fascinate travellers in abundance as it takes you through various secluded hamlets from Manali through the mesmerising valleys of Kullu and Lahaul. This landscape is strikingly similar to Uttarakhand's Valley of Flowers: a narrow green valley protected by snow-covered mountains: but it has an added advantage. A lush green valley surrounds you on one side with forests, grasslands, and flowers blooming along the way. Lahaul, on the other hand, is almost arid and barren, with no vegetation at all.
The best season to engage in this trekking expedition is between June and September as the weather is suitable for high-altitude trekking, although people come all year round. "Just make sure to do some practice in terms of walking and running a few weeks before the trek. Just so that you are prepared for the climbs and long walks," suggests Basumatari.
For trekkers, crossing the Hampta Pass is a great story of adventure. "It is contentment, relaxation, peace, and everything good. Those five days in the middle of somewhere unknown in the mountains with so much beauty, and peace to absorb gave me new strength and vigour to face all that's to come in the day-to-day life or at work back in the city," she reminisces.
3. Krem Mawsmai, Krem Mawmluh and Krem Umshyrpi Caves, Meghalaya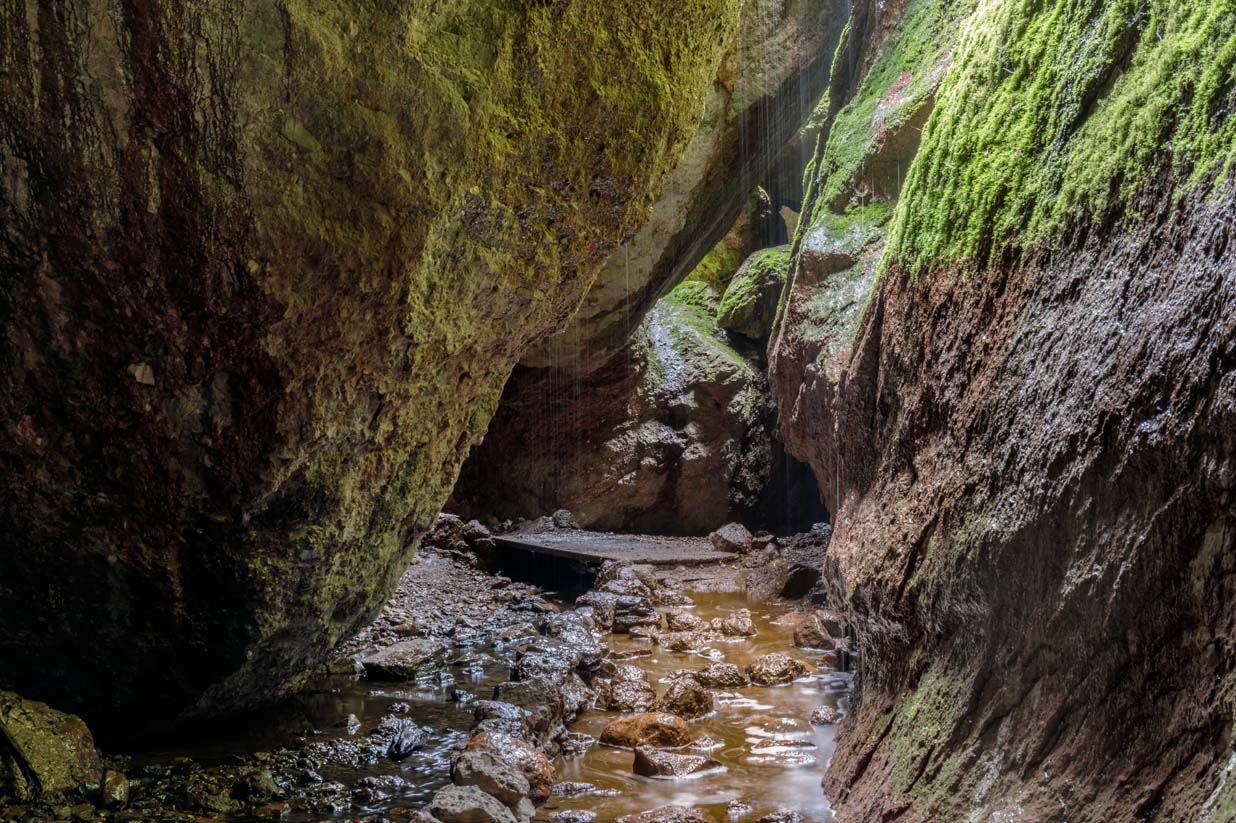 Distance: 7km
Duration: 5 to 6 hours
Level: Very Difficult
Over a thousand natural limestone caves – a labyrinth of tunnels, hallways and spaces large and small – are concealed within the hills of Meghalaya. Krem Mawsmai, Krem Mawmluh and Krem Umshyrpi are some of the longest and most stunning caves in India. Most of these caves are remain unexplored and unmapped, with jagged spears pointing downward from the cave roof. The best time to hike here is between November and February.
These caves are 6km from Cherrapunjee. Halogen lamps spread out across a 7-km stretch illuminate the eerie and dark tunnels. While walking, one may come across stunning crystal deposits and ancient architecture inside the cave. It's a journey into the past and the uncharted. Beginners can explore Krem Mawsmai. The other two, however, are not for newbies. These caves are difficult because of their closed walls, short passageways, dim natural light, and a maximum height of 5 feet.
4. Tadiandamol, Karnataka
Distance: 6km
Time: 7-9 hours
Level: Easy
Packed with lush green views, the Tadiandamol trek, located in Karnataka's Kodagu region, is popular for producing India's best coffee. This trek offers amazing scenic scenes of misty green hills painted by swirls of clouds. One can begin trekking from Nalakunad Palace which is three hours from Mysuru. En route, travellers get to witness Brahmagiri Wildlife Sanctuary, a protected area of stunted tropical shola forests, beautiful grasslands, and tinkling streams. The best time to hike here is September to March and is completely easy to do this without a guide.
5. Beas Kund, Himachal Pradesh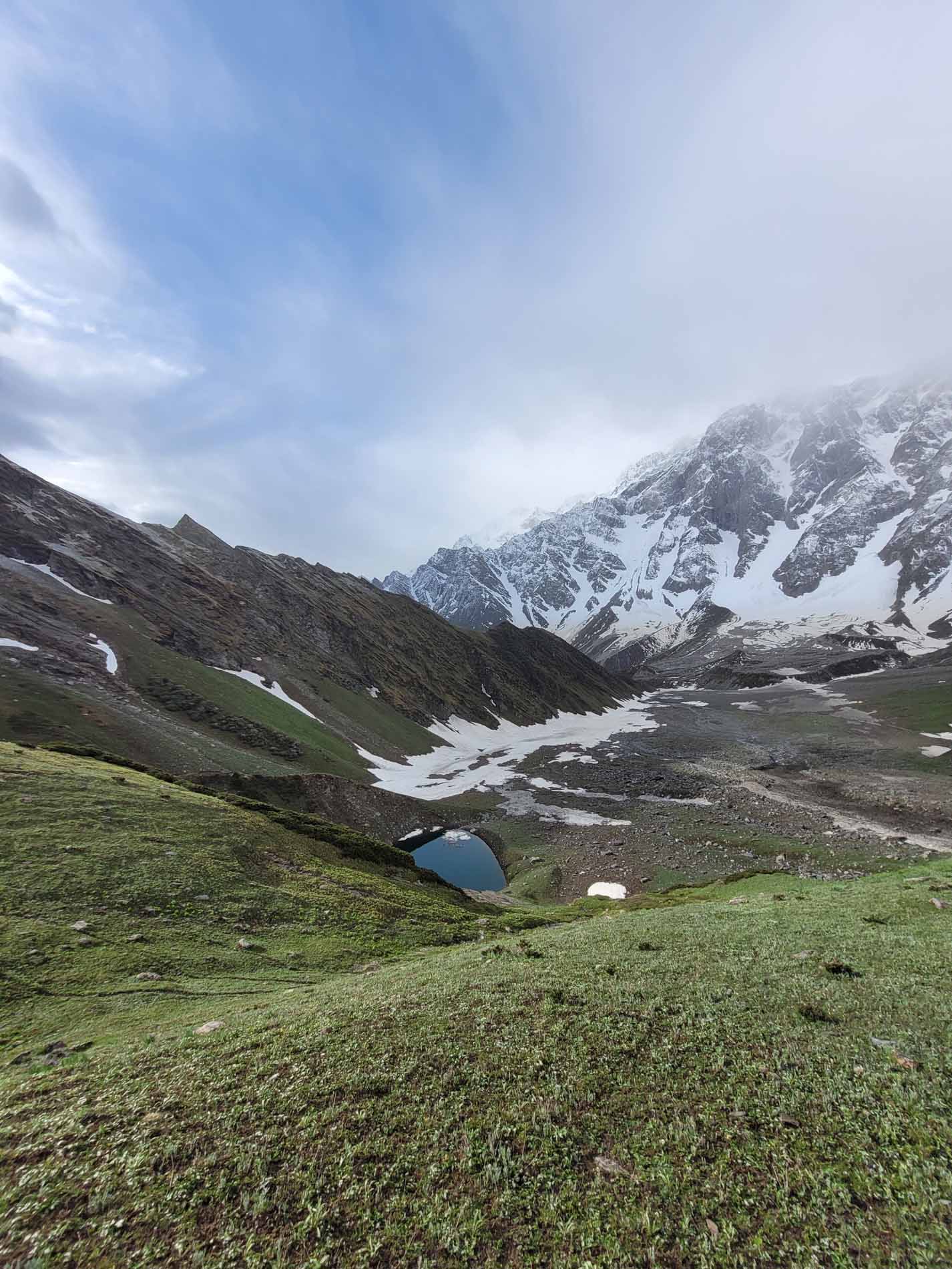 Distance: 15km
Duration: 2 days
Level: Moderate
This trek takes you to the origin of Beas River, which is believed to be the water body where the sage Vyas used to bathe while he meditated. Recommended by Jigyas Bhuyan, a mountaineering student and a trek leader who embarked on this enthralling trek. "Standing there, there was a keen sense of being. Trekking through those mountains and valleys is no less than achieving liberation for your soul," he says.
The trek starts from Solang while the meadows of Dhundi and Bakarthach with Friendship Peak are a part of your trail. Soothe your senses with the views of the picturesque lake through which the river Beas emerges and spot the contrasting sight of the crystal-clear waters of the river, based amidst the eye-catching mountain peaks. This combination of big snowy summits towering above you, the greenery of the grasslands, and the lake draw everyone to this trek.
"There's an adrenaline rush and finding a sense of calmness amidst the chaos when it comes to trails like this. Experiencing a trek at the Beas Kund is equivalent to witnessing an eternal love story between nature and its beauty. The charm of the glassy river stream along the deep valleys offers a sense of tranquillity," he adds. The best time is between mid-May and October. Due to the pleasant weather, trekking remains quite moderate and of course, thrilling.
6. Agasthyakoodam, Kerala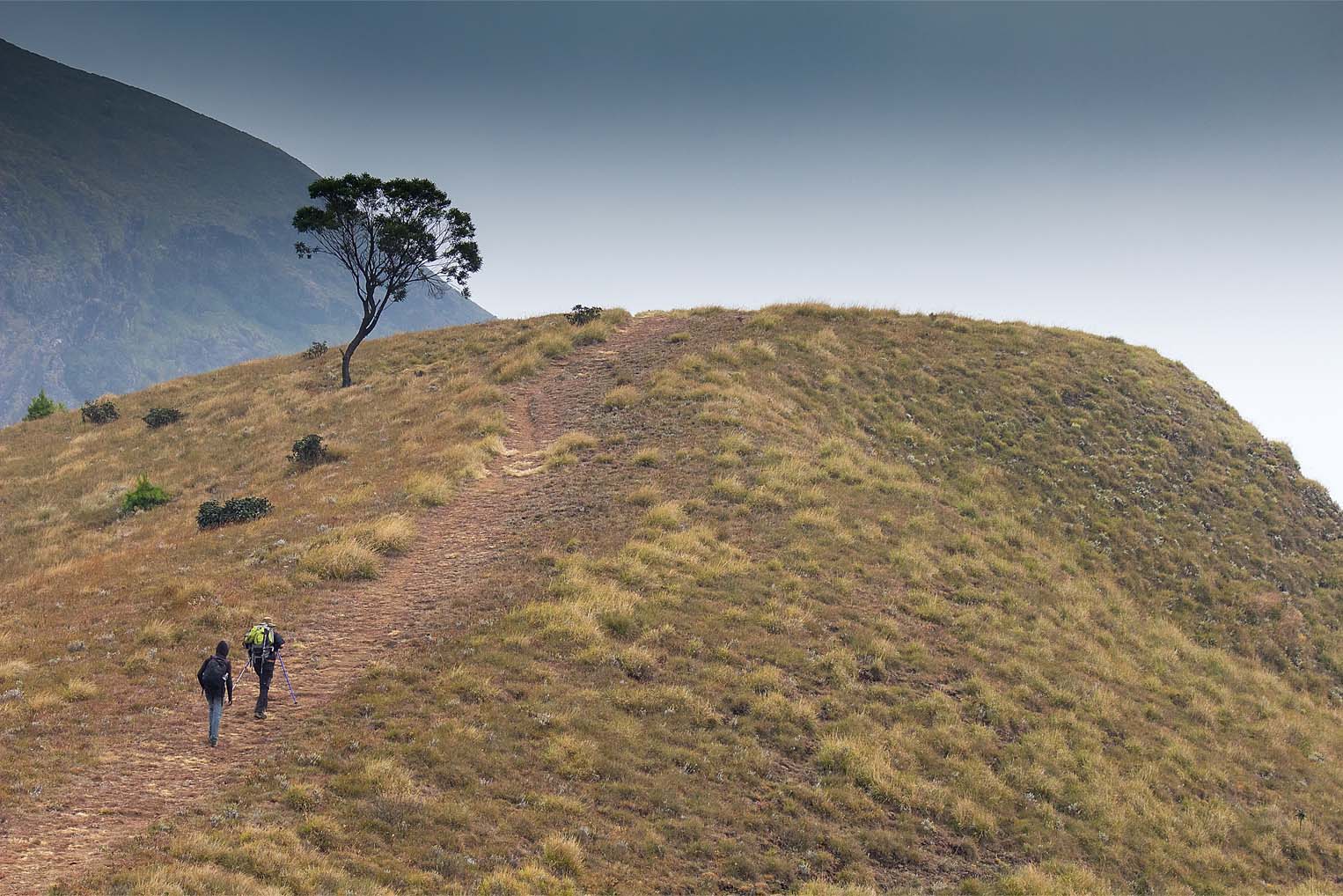 Distance: 25km
Duration: 2-3 days
Level: Moderately difficult
A trekker's paradise, Agasthyakoodam is the second-highest peak in Kerala and is considered one of the most coveted trekking trails in the country. The official trek begins from a village called Bonacaud, located at a distance of about 60km from Thiruvananthapuram city. This region of the majestic Western Ghats is remarkable for its fabulous flora and fauna. The beauty of the Agasthyakoodam trek lies in its rapidly changing terrain: passing through deciduous as well as evergreen forests, grasslands and finally rock formations, as one reaches the peak. However, the trek is only open from January to March every year, usually for a period of about 40 days.
7. Harishchandragad via NalichiVaat, Maharashtra
Distance: 16km
Duration: 2 days
Level: Difficult
Maharashtra has been gifted with the Sahyadri ranges. Harishchandragad trek via Nalichi Vaat is one of the toughest routes and has some steep climbing patches. Situated in the Malshej region of the Sahyadri ranges, Harishchandragad is known for its breathtaking views of the Konkan region, waterfalls, and seasonal flowers. If you've been looking for a high dose of adventure then, pick this thrilling route.
The trek starts from Belpada village, which is the base camp. The best time to do the Harishchandragad trek is from August to February. During this period, you can see the place covered in lush greenery. However, the place has multiple routes, and each route offers a surprise to the trekkers.
8. Kedarkantha, Uttarakhand
Distance: 21km
Duration: 3-4 days 
Level: Moderate
Covered in sparkling snow during winter, this trek offers a breathtaking view of the majestic Himalayan peaks. However, don't confuse this with the popular temple Kedarnath trek. Nestled in Govind Pashu Vihar National Park, this summit climb is encircled by several scenic river valleys. Recommended by Anjali K Gupta, a PR professional and entrepreneur, describes this trek as truly a test of her physical and mental capabilities. "My treks have helped shape my views about nature and life, especially because the daily routine often takes a toll on my inner peace."
The summit climb of Kedarkantha is a rewarding one. The trek begins from Sankri village, a common starting point for various treks in Uttarakhand. As you start your trek in the early hours of the morning and steadily climb up the steep slope of snow, the world opens up around you. During the trek, you will pass through picturesque views, rich forests, fields as well as snow trails. "The views of the snow-clad Himalayan range and expansive forests and meadows made every hour count, especially the view of the Nanda Devi, Chaukhamba, and Kedarnath peaks from the top. I remember vividly thanking all the elements for making the trek a truly memorable one," she adds.
Winter is the most popular season on the Kedarkantha trek. From December to April, Kedarkantha makes for a terrific trek in virgin snow, with pretty campsites and astonishingly wide clearings in the forests. "Weather in March/April is often erratic, and unanticipated rains often disrupted my journey, adding to the experience of seeing nature at its very best. Despite the inherent challenges that impacted a city-dweller like me more than others who have lived longer in the same terrain," she tells.
9. Smit, Meghalaya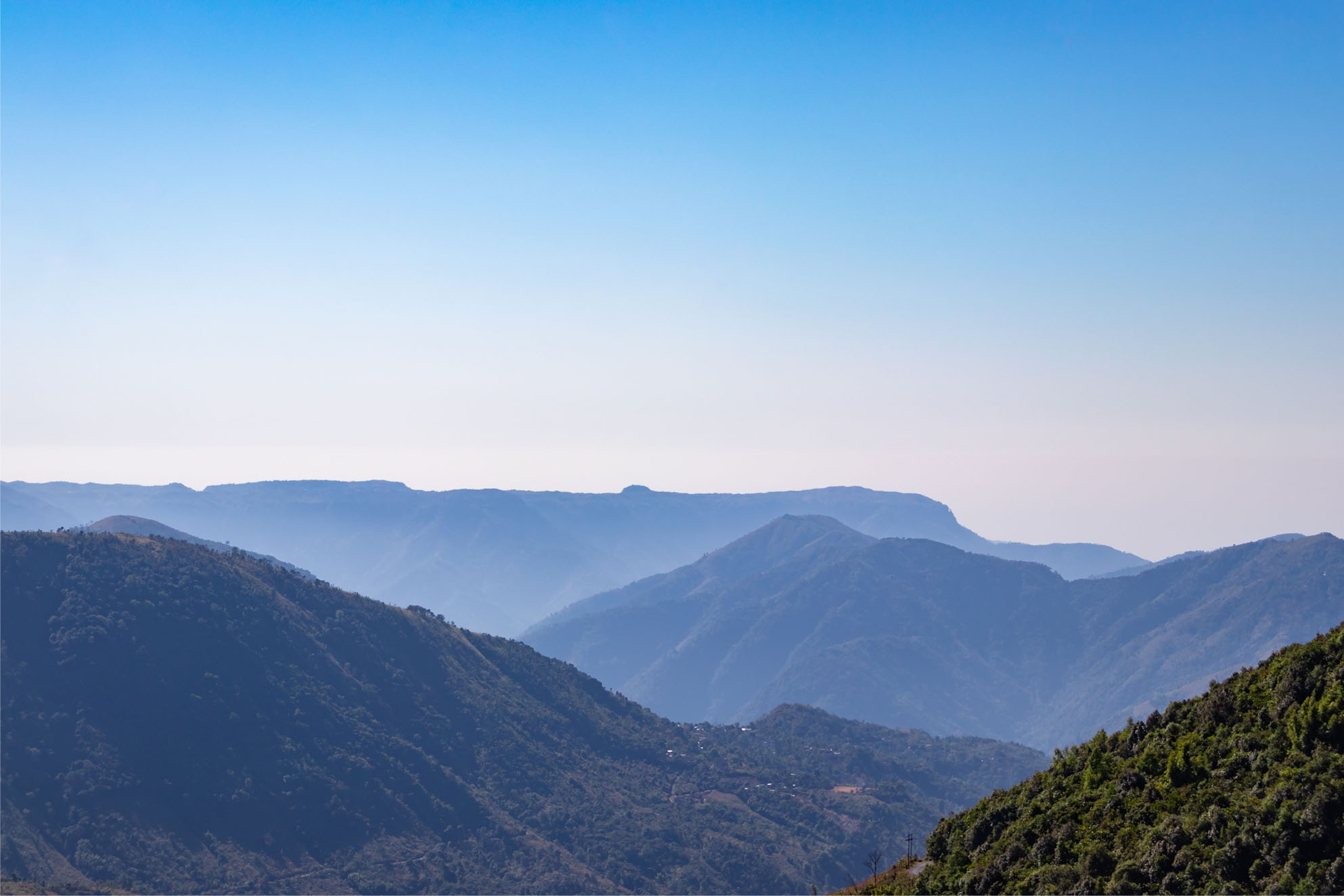 Distance: 22 km
Level: Easy
Duration: 2 days
Unquestionably one of Meghalaya's most beautiful trekking trails is the Smit trek. The State Library and Crinoline Falls serve as the trek's beginning and ending spots, respectively, and it takes two days to complete. Since there aren't many challenging paths along the way, this is the ideal tour for families. In the final stretch of the walk, the path is mostly raised. The majority of the trail is a metaled road, making it easy to walk on.
Photo: Shutterstock