One of the most well-liked travel locations in India is the state of Goa, which is on the western coast of India. Goa is well known for its beaches, nightlife, and laid-back atmosphere. In this post, we'll look at 7 reasons why Goa is well-known and ought to be on everyone's vacation wish list.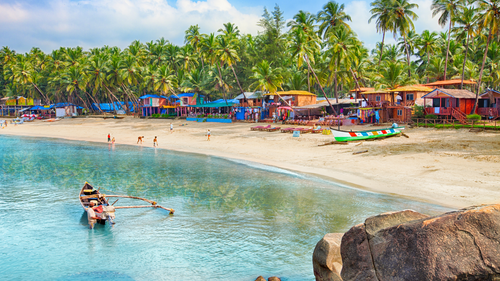 1. Goa's coastline
Goa is renowned for its immaculate beaches that run the length of the Arabian Sea. There are numerous beaches to select from, each with its own distinct personality along the more than 100 kilometres of coastline. Baga, Calangute, Anjuna, and Palolem are a few of Goa's most well-known beaches. These beaches are well-known for more than just their white sands and crystal-clear waters; they are also well-known for the variety of water sports and activities they provide, including scuba diving, parasailing, and jet skiing.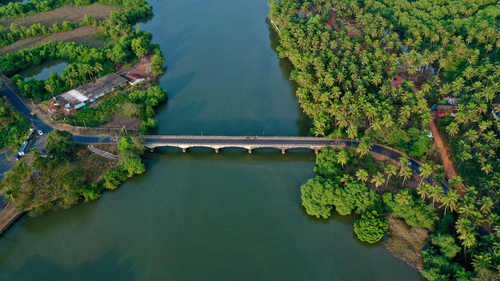 2. The nightlife in Goa
Goa is well renowned for having a thriving nightlife that attracts tourists from around the world. Many bars, clubs, and beach shacks that provide live music, dancing, and entertainment can be found across the state. Goa's nightlife spreads beyond its well-known beaches to its neighbourhood markets and streets as well. Tito's, Cafe Mambo, and Curlies are a few of the most well-liked spots to experience Goa's nightlife.
3. The food in Goa
Your taste buds will be delighted by the unique fusion of Indian and Portuguese flavours in Goan cuisine. The meal known as Xacuti, a fiery fish curry and rice dish, is among the state's most well-known seafood offerings. Some well-known Goan cuisines include Chicken Cafreal, Pork Vindaloo, and Bebinca, a coconut milk and jaggery dessert. Goa also provides a variety of international food, including Italian, French, and Thai, in addition to these native specialities. Please do try the local Feni when you're in Goa; it's an experience that everyone must have!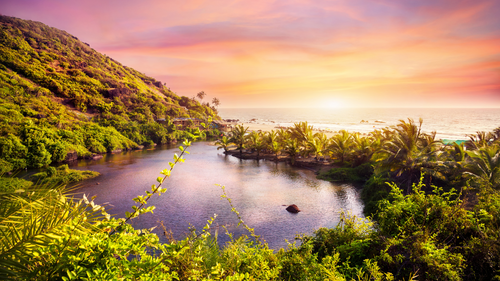 4. History and culture of Goa
Goa's architecture, art, and culture are all products of a long and varied history. Over 450 years of Portuguese sovereignty over the country may be seen in the stunning churches, cathedrals, and forts that dot the countryside. The Se Cathedral, Fort Aguada, and the Basilica of Bom Jesus are a few of Goa's most famous historical attractions. Goa is renowned for its distinctive fusion of Hindu and Christian cultures, which is evident in its festivals and traditions, in addition to its rich history.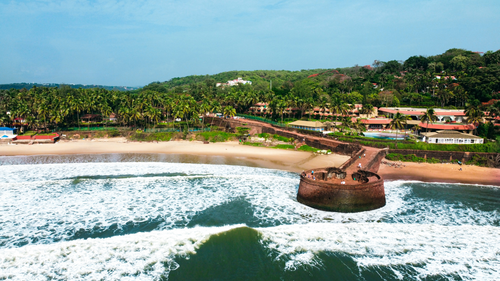 5. Goa's nature and wildlife reserves
Goa is more than simply beaches and wild nightlife. A number of wildlife and ecological reserves in the state also provide visitors with a peek into its diverse biodiversity. The two most well-known wildlife reserves in Goa are  Mollem National Park and  Bhagwan Mahaveer Sanctuary. Tigers, leopards, deer, and peacocks are just a few of the animals and birds that call these reserves home. Goa is home to a variety of nature trails, waterfalls, and spice farms in addition to its fauna.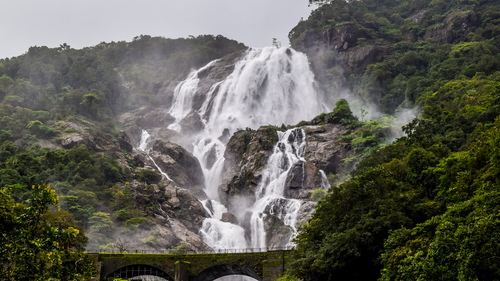 6. Goa's Markets 
Goa is a shopper's delight, with a variety of marketplaces and stores selling everything from regional handicrafts to branded merchandise from around the world. Anjuna Flea Market, one of the state's famous flea markets where you can get anything from clothing and jewellery to souvenirs and antiques, offers a wide variety of goods. In addition to flea markets, Goa boasts a number of regional markets that sell a variety of goods, including  Mapusa Market and Panaji Market.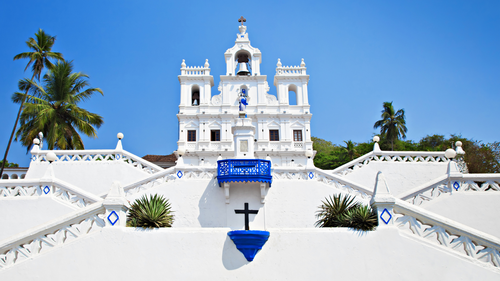 7. Festivals and events in Goa
Every year, Goa hosts a number of festivals and events to honour its art, music, and culture. The Sunburn Festival, which takes place annually in December and attracts guests from all over the world, is the most well-known of these occasions. The Goa Carnival, the International Film Festival of India, and the Monte Music Festival are just a few of the major festivals that take place in Goa in addition to Sunburn. For anyone wishing to explore the distinct character of the state, these events provide a window into the bustling cultural scene in Goa. Here are some unique things you can do while you visit.
Goa is a place that has something to offer every kind of traveller. Goa offers everything you could possibly want, including beaches, nightlife, history, culture, wildlife, shopping, and festivals. Every traveller's bucket list should include this state because of its distinctive fusion of Indian and Portuguese traditions, diversified natural beauty, and friendly locals. Pack your bags, purchase your tickets, and prepare to discover Goa's enchantment.
---
Photo: Shutterstock