Rohtang Pass, resting in the great Himalayas, is infamous for its dangerous nature, earning the reputation of being a mountain crossing that has killed many. This high-altitude route, located at an elevation of 3,978 metres, gives numerous challenges to travellers. Rohtang Pass is known for its unpredictable weather conditions, such as heavy snowfall, blizzards, and dense fog, leading to limited visibility and icy roads that make travelling extremely difficult, even for advanced travellers. Because of this, it is hard to find Rohtang Pass open. And even during the season Rohtang Pass is open, there are steep gradients, narrow lanes, and sharp hairpin bends that add to the difficulty level, demanding skilled driving and utmost caution. Avalanches keep occurring and pose a big threat to life and property. Himalaya's Pri Panjal Range, which houses Rohtang Pass, is no doubt a very lethal terrain. This is why the Atal Tunnel, also known as the Rohtang Tunnel, is the best alternative for safer travel for those who have only heard of Rohtang Valley.
The longest highway tube tunnel above 10,000 ft in the world, Atal Tunnel was inaugurated in 2020 and has made the travel on Manali Leh highway much easier. In winter months Rohtang Pass would be closed, cutting access to a big and strategic part of the mountains in the north. Atal Tunnel is functional all year and has reduced the distance that took five to six hours previously to a measly 45 minutes. It also is a big win for tourism in the region as the distance between Manali and Keylong on the Manali-Leh highway has significantly reduced, and one can now visit multiple places with much more ease. 
Seven places to visit via Atal tunnel
1. Lahaul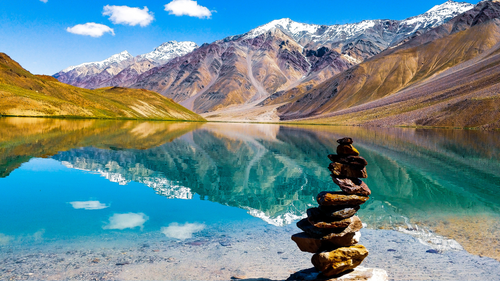 If you were to travel via the Atal tunnel, Manali, then the best option would be to visit Lahaul. Rohtang tunnel is ideal to take if you are open to seeing this beautiful valley in the Indian state of Himachal Pradesh. Nestled between huge mountains and rivers, Lahaul captivates visitors with its landscapes and calming atmosphere. Even though winters are extremely cold and there is often heavy snowfall, Lahaul is a place that must be visited by all travellers alike.
2. Ladakh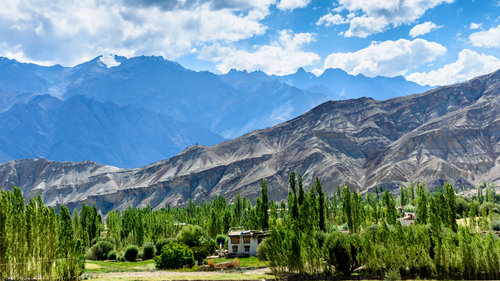 Ladakh, a land of beautiful landscapes, is a must-visit haven for travellers from all over the world. This high-altitude desert region is known for its rugged mountains, deep valleys, and crystal-clear lakes. Ladakh's rare blend of Tibetan and Indian culture creates an atmosphere of cultural richness. However, surviving in Ladakh's extreme conditions is no easy feat. With thin air, freezing temperatures, and limited resources, life here demands resilience and adaptation. Yet, it is precisely these challenges that make Ladakh all the more inviting, offering adventurers a wonderful opportunity to experience something new and exciting.
3. Spiti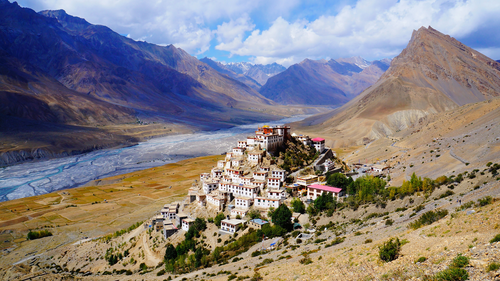 Atal Tunnel, Manali also opens up to the beautiful Spiti. Spiti, a hidden gem nestled in the trans-Himalayan region of Himachal Pradesh, is a place of raw beauty and wilderness. There are huge mountains and gorges around it, and of course, plenty of barren landscapes as well. It is a charming region because of its remote location. It also boasts of a unique cultural heritage, making it a place for explorers seeking an authentic experience. Spiti consists of many ancient monasteries, villages, and beautiful, undiscovered spots. 
4. Gondhla Fort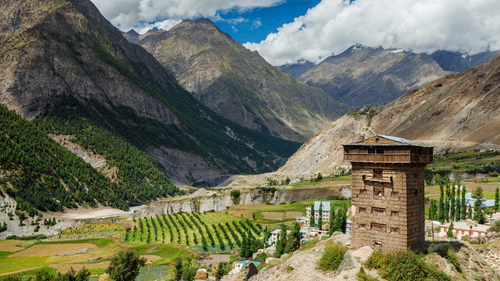 To get to Gondhla Fort, travel via Atal Tunnel, Rohtang. Gondhla Fort, situated in the scenic Kangra Valley of Himachal Pradesh, is full of rich history and architectural beauty. This ancient fort, perched atop a hill, offers breathtaking views of the landscape around it. It was first built during the reign of the Katoch dynasty, and it showcases a blend of Rajput and Mughal architectural styles. The fort's strategic location made it powerful for centuries, and the place has certainly witnessed countless battles and conquests. Today, Gondhla Fort stands as a historic wonder, drawing visitors with its beauty and serving as a reminder of the region's glorious past.
5. Hampta Pass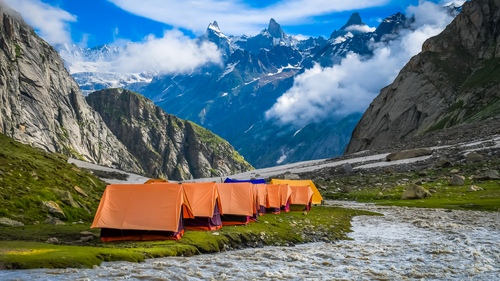 A great place to go via Atal Tunnel, Rohtang is Hampta Pass. The pass, located in the magnificent Pir Panjal range of Himachal Pradesh, is a thrilling trekking destination. It offers breathtaking views of snow-capped peaks, lush meadows, and serene valleys. The trek takes adventurers through diverse landscapes, including rocky terrain, dense forests, and gushing rivers, providing an exhilarating experience for nature enthusiasts.
6. Hikkim Village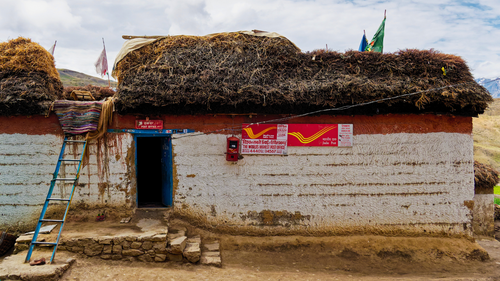 Another awesome place to travel to via Atal Tunnel Rohtang is Hikkim Village. Nestled in the Lahaul Valley of Himachal Pradesh, Hikkim village is a serene and picturesque destination. The highlight of this quaint isolated village is that it is home to the highest post office in the world. In a region where network connectivity is shabby, to say the least, age-old postal services still keep it connected with the rest of the world. 
7. Sissu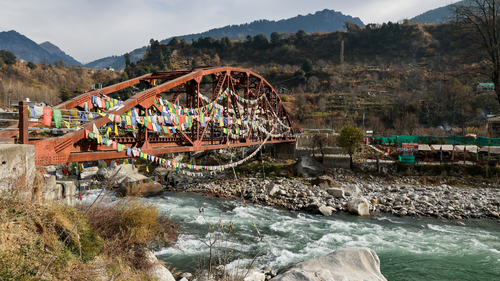 If you travel via the Rohtang tunnel, don't forget to visit the Sissu. One of the prominent attractions of the village of Sissu is the helipad, located in the stunning Lahaul valley of Himachal Pradesh, which serves as a crucial transportation hub for the region. Surrounded by majestic mountains and verdant valleys, the helipad provides access to remote areas and facilitates emergency services. It offers breathtaking aerial views of the picturesque landscape, making it a memorable experience for visitors. Sissu helipad acts as a gateway to explore the hidden treasures of Lahaul and serves as a lifeline for the local community, connecting them to essential resources and assistance.
---
Photo: Shutterstock