Apart from being the political centre of modern India, Delhi is also a city of many monuments of historical significance. It is believed that more than 88 rulers belonging to 12 different dynasties have ruled Delhi over the centuries. Every ruler contributed a significant amount to developing the city's monuments and architecture. Thus, it's no surprise that there are many heritage places in Delhi. Your visit to India's capital will be incomplete if you don't visit at least a handful of these historical monuments in Delhi. To make your itinerary planning simpler, we've rounded up some of the most famous monuments in Delhi.
1. Qutub Minar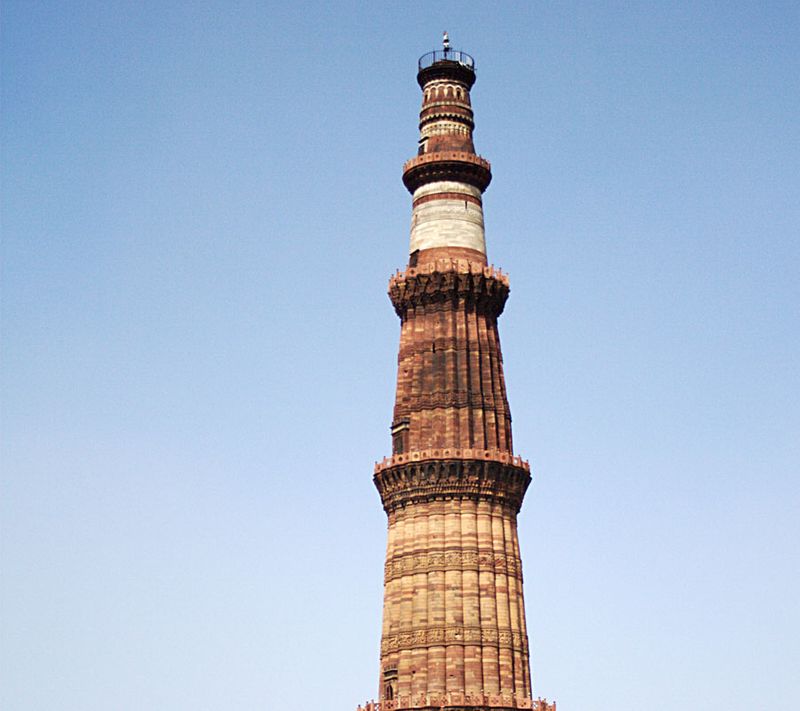 The Qutub Minar, a UNESCO World Heritage Site, is a 238-feet high tapering tower of five floors. With a diameter measuring47 feet at its base, it's 9 feet at the top. It's recognised as the world's tallest brick minaret. The striking monument in Delhi is constructed out of red sandstone and marble. It is one of the most famous monuments from the Sultanate period.
2. India Gate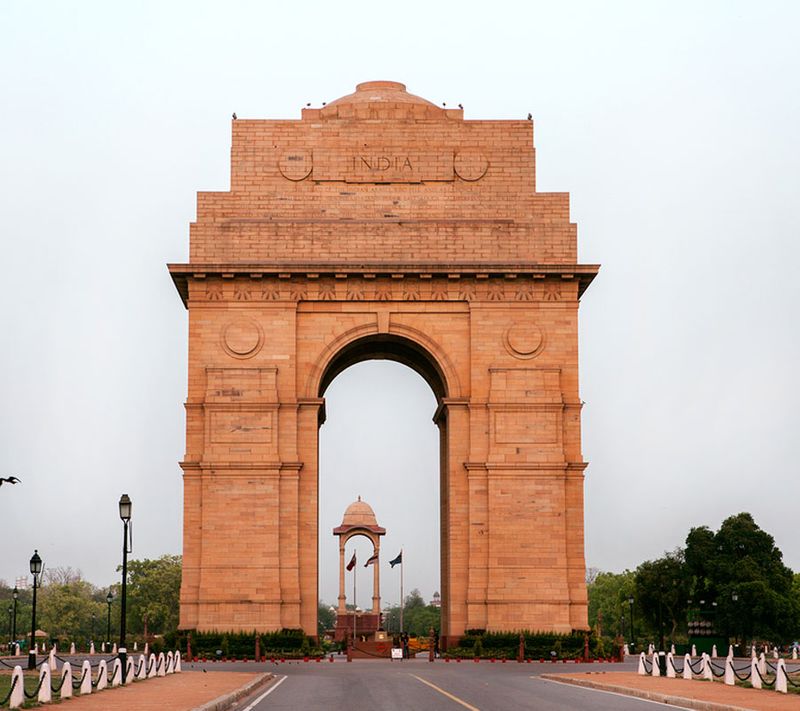 Next on our list of historical landmarks in Delhi is India Gate. Formerly called the All India War Memorial, it was constructed by the British to commemorate the Indian soldiers who lost their lives fighting in World War I. Over the years, the site has become a popular venue for many historic events including candlelight vigils and patriotic gatherings. 
3. Humayun's Tomb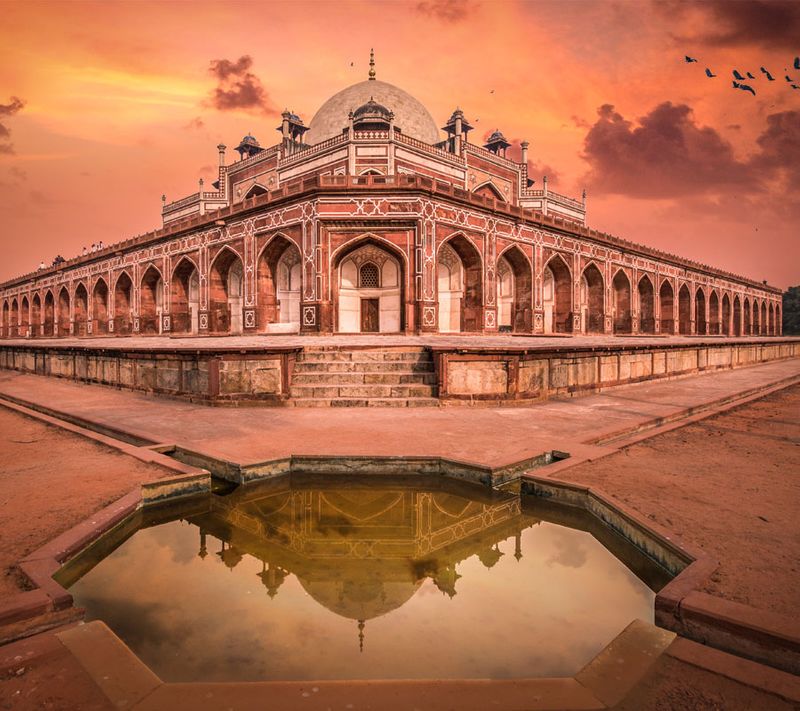 Humayun's Tomb is another UNESCO World Heritage Site in Delhi. Built by Persian and Indian artisans during the Mughal era, it was commissioned nine years after Humayun's death by his widow Bega Begum. Situated within a Charbagh garden, the tomb is known around the world for its distinguished Indo-Islamic architecture.
4. Jama Masjid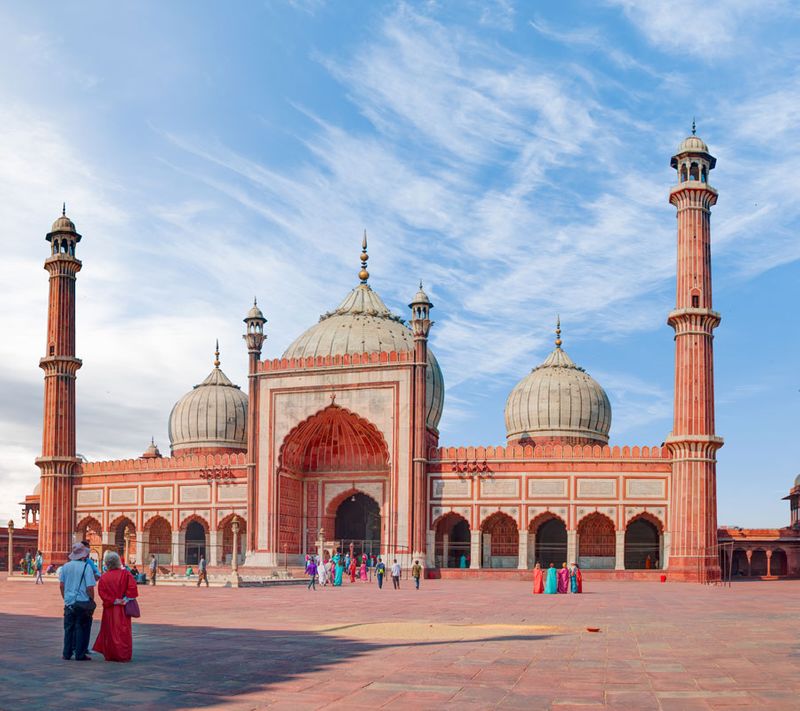 The Jama Masjid, one of the largest mosques in India, was built by Mughal emperor Shah Jahan between 1644 and 1656. It is said that more than 5,000 workers were employed in the construction of Jama Masjid. It is a grand and exquisite monument with a colossal courtyard. Majestic decorated gates, minarets and its red sandstone facade are the key highlights of this historical monument in Delhi.
5. Jantar Mantar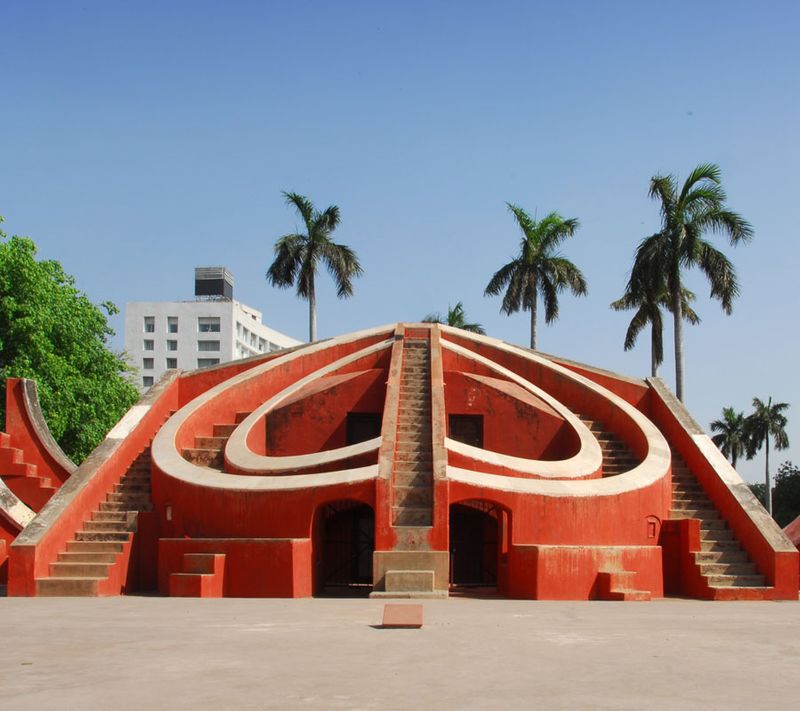 After constructing Jantar Mantar in Delhi, Maharaja Sawai Jai Singh of Jaipur constructed similar structures of the same name in Jaipur, Mathura, Ujjain and Varanasi. Dating back to 1724, it's an observatory that was made for the purpose of accumulating information about astronomical events, which could further help predict the time and the movements of celestial bodies. 
6. Alai Darwaza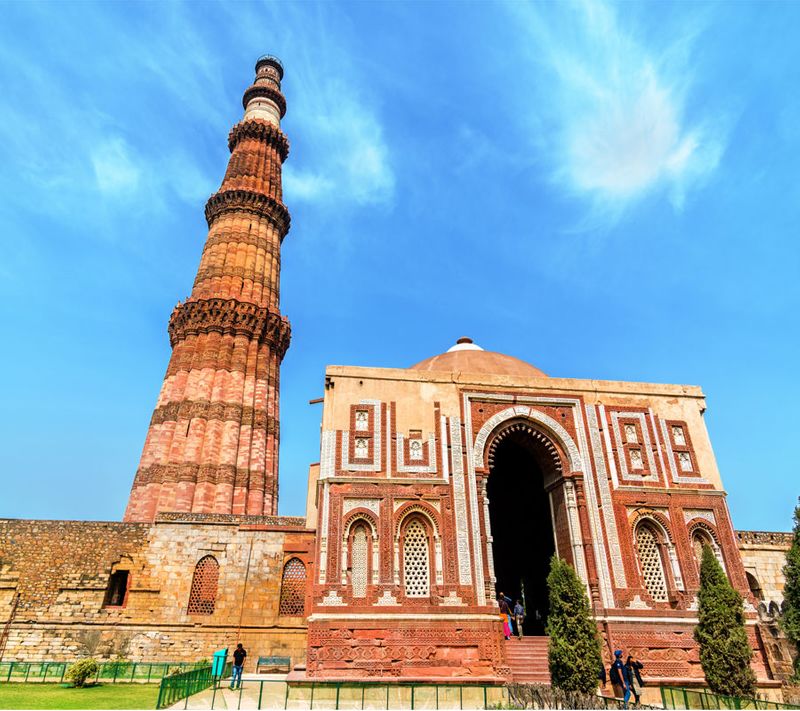 Built by Alauddin Khilji, Alai Darwaza is the main entrance from the south side of the Quwwat-ul-Islam Mosque in the Qutub Minar compound. The grand door is also known as the jewel of Islamic architecture and offers a glimpse of early Turkish art. It was meant to be one of four grand entrance slots. However, the construction of the other three entrances remained incomplete following Alauddin Khilji's death.
7. Tughlaqabad Fort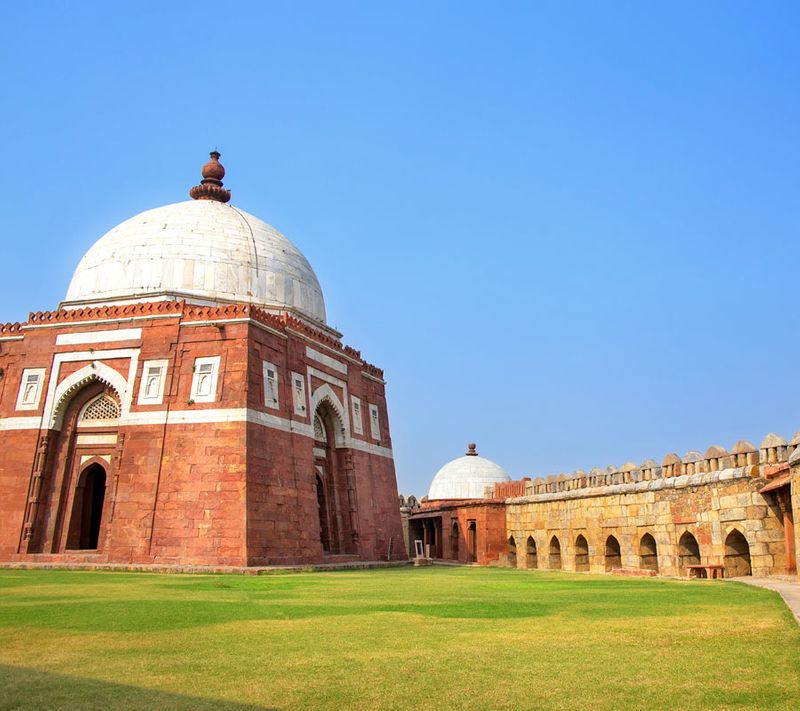 Tughlaqabad Fort, one of the famous heritage places in Delhi, was built in 1321 by Ghiyas-ud-din-Tughlaq, the founder of the Tughlaq Dynasty. The fort has a very strategic and formidable structure. The 15-meter high sloping walls were constructed as barricades for battlement parapets along with bastions. 
---
Photo: Shutterstock