She sits gracefully, astride a horse, hair falling down one shoulder, barely covering her naked torso and her breasts are out on display. Very few people stop and stare at this beautiful creature. Life goes on around here. But I am mesmerised and cannot take my eyes off her.
The woman I am admiring is Lady Godiva. A noblewoman, she is the star of a thirteenth-century legend that states she rode naked through Coventry to protest a tax her husband had imposed on its people. Before her ride, a proclamation went out commanding everyone to stay indoors and shut their doors and windows. One person defied it, becoming the first Peeping Tom.
The statue I am admiring sits in the centre of Broadgate, the shopping heart of Coventry. Nearby, on the hour, a mechanical Peeping Tom creeps out to watch an animated Lady Godiva take a ride around the Godiva Clock.  
The Lady Godiva statue is just one of the many highlights of Coventry, an English city in the central part of the country. It is also home to a Doom painting — a painting of the last Judgement; a canal basin that is ideal for families seeking a day out; the revamped St Mary's Guildhall chockfull of medieval art; and a museum filled with memorabilia of Coventry's music scene dating back to Roman times. And yet, Coventry is often ignored by visitors in favour of nearby Stratford upon Avon, or the big and bustling Birmingham.
As cities go, Coventry is small, walkable, and filled with history and architecturally stunning places. Here, then, is a glimpse of what to do in this fascinating city.
1. FarGo Village: Seek out some culture and good food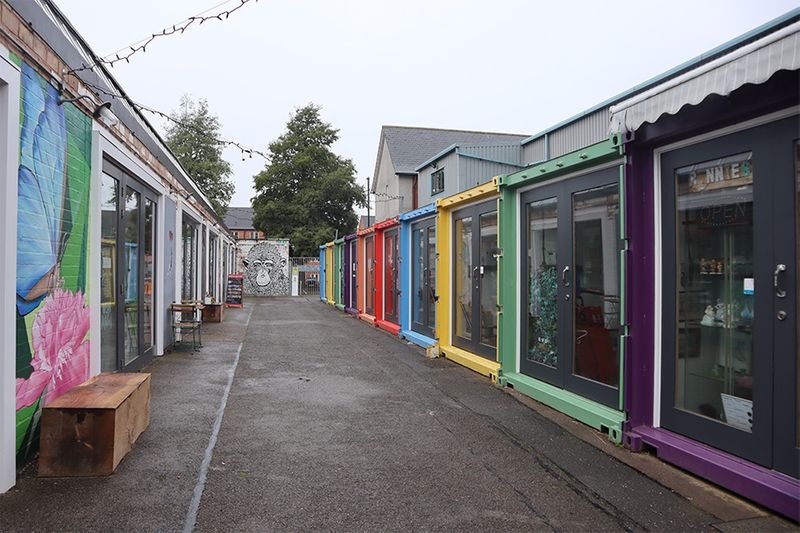 It's a village made up of shipping containers. FarGo Village feels like someone took old unused shipping containers and patched them, Lego-style, to create a hipster, fun place. A cultural hub, it hosts 40 independent businesses. People come here for vegan fare, jazz nights, dog festivals and to buy vintage items.
Amid the eateries, brewpubs and clothing stores, some standout places include one fan's detailed tribute to entertainer Phil Silvers; an emporium dedicated to vintage and modern film and television memorabilia; and a vinyl store selling everything from Harry Styles' latest album to Beatles' records, and cassettes.
2. Coventry Transport Museum: Take a ride through history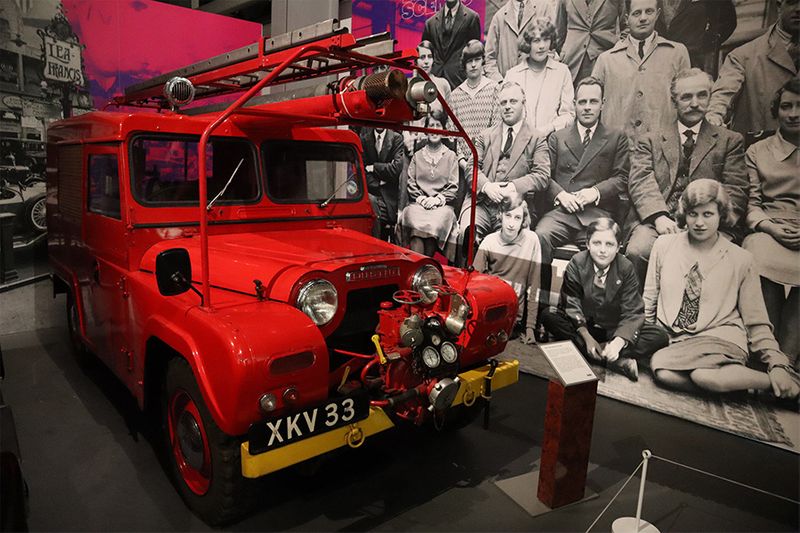 In 1977, when the late Queen Elizabeth visited Coventry, the townspeople put together a display of cars that showed off their motoring heritage. It got them thinking about putting up something permanent and thus, Coventry Transport Museum was born.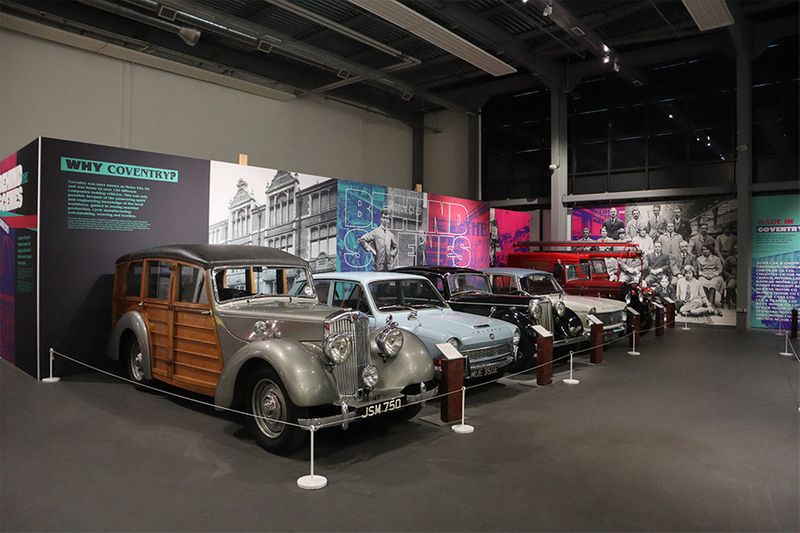 The museum houses the largest collection of British road transport that tells the story of the rise and fall of the city's motor heritage. There are some beautiful machines on display: a hot pink Barbie Jaguar made for Mattel to launch the XJ-S model in their toys range, an Austim metro owned by the late Princess Diana, and a ThrustSSC that set the World Land Speed Record in 1997 (a 4D simulator allows people to experience a similar rush).
In the 1890s, Coventry was the cycling capital of the world and is considered to be the birthplace of the modern bicycle. Thus, a large section of the museum showcases the different kinds of cycles and their iterations over the years.
3. Coventry Cathedral: Worship at a modern and inclusive cathedral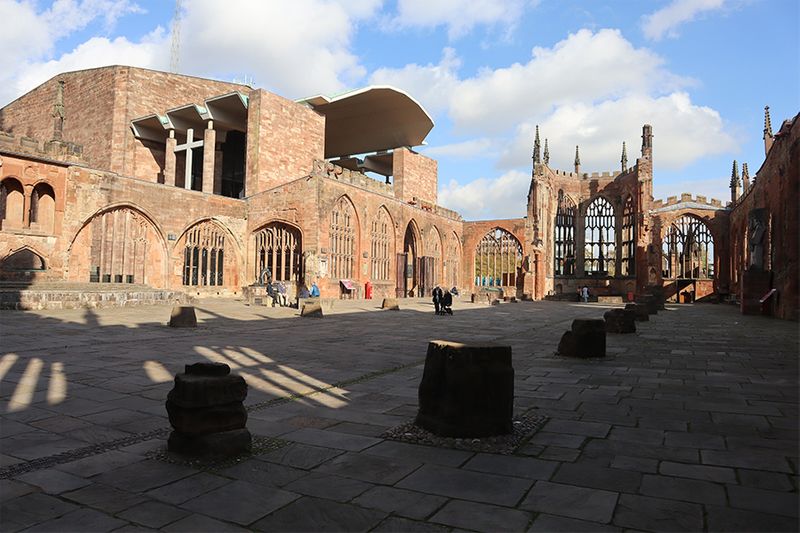 There is not one Coventry Cathedral but two. The sandstone structures stand side by side on one site, telling the story of the city's heritage for those who care to listen. During World War II, the Coventry Cathedral was destroyed in the Blitz. Instead of rebuilding it, they decided to preserve the ruins as an act of remembrance, and build a new cathedral beside it, which would be a worship space for people of all faiths.
The former Cathedral Church of St. Michael is now weathered ruins, sweeping arches, a spire, an altar made of stone, and a cross made of charred wooden beams. The new cathedral is a beautiful modern space, with a tapestry of Christ acting as an altar, a magnificent set of organ pipes, sculptures, different worship rooms, tablets carved with Bible sayings, and stained-glass windows in Modernist style.
4. The Reel Store: Immerse yourself in art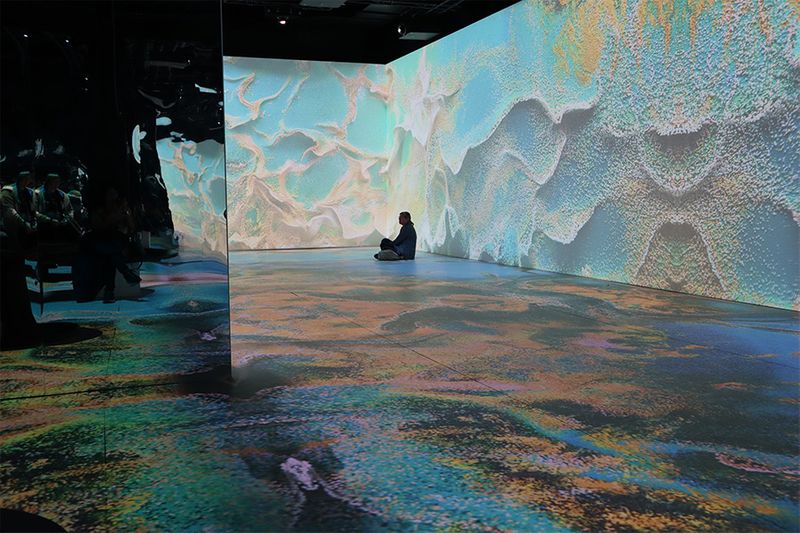 The former home of the Evening Telegraph is now a starred hotel, still preserving some monuments of the past. The most fascinating is the old reel store that once held rolls of paper, and which is now an immersive digital art gallery, The Reel Store. It launched earlier this year with Refik Anadol's Machine Memoirs: Space, a dazzling explosion of colour that reimagined artificial intelligence using two million images taken by satellites and telescopes. The new exhibit tells the story of Frida Kahlo's journey, in her own words.
5. Spon Street: Admire restored Tudor buildings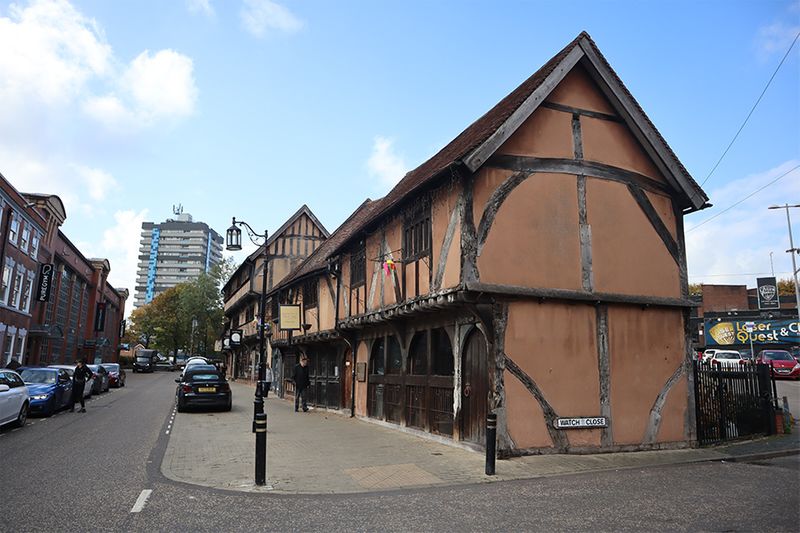 In the 12th century, weavers and dyers settled on Spon Street, away from the city centre. They gained a reputation for good quality cloth whose colours wouldn't fade, giving rise to the saying, 'as true as Coventry blue' or 'true blue'. The short and straight street is a preserved replica of what Coventry looked like before it was bombed in WWII.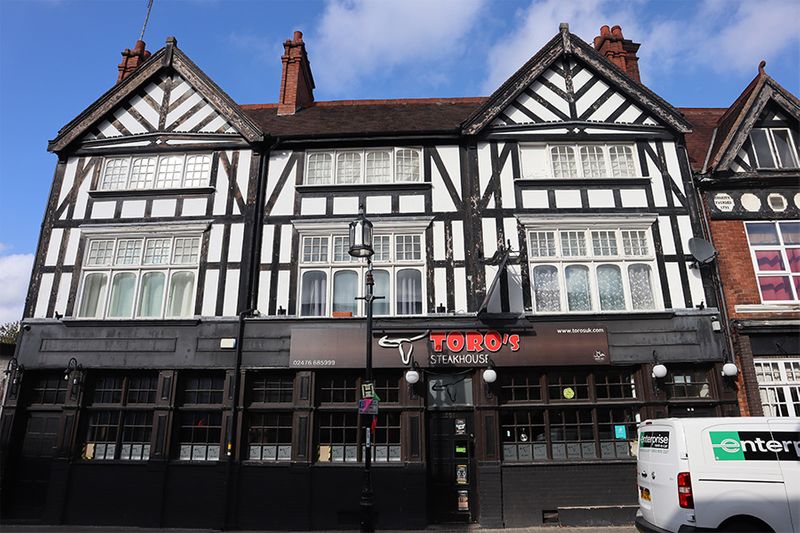 The buildings visible today are restored timber-framed, Tudor structures, and some historic buildings from the rest of the city, rebuilt on Spon Street. There's a 15th-century Wealden hall house; a row of terraced brick houses that were once low-quality housing and which now house the Watch Museum; and a 16th-century Old Windmill Pub. Some of their facades bear notes and pictures of their esteemed past. 
---
Photo: Visit Coventry; Joanna Lobo