Planning a holiday within India is like walking into a candy store and just staring at the options. Which one do you want? Do you want to go mainstream with a tried-and-tested popular tourist destination or discover a place that your folks would typically scoff at with the quintessential "why do you want to go there?!" line?
And social media does not always help. You look at stunning photographs and videos that people post and remind yourself that you cannot afford it or don't have the time for it, well in some cases at least.
So, we've put together a list of lesser-visited destinations in India to make planning easier for you. They may not make your friends shout enthusiastically the way they do 'GOA!' but these offbeat locations in India are worth exploring and we tell you why. Let's begin:
1. Malana, Himachal Pradesh
Malana is famous. And in certain circles, it's incredibly famous but not for its tourism. Incidentally, I know exactly two people who have actually ever been there. This old village, tucked away in Himachal Pradesh, sits 8,701 feet above sea level next to the Malana river (which is where the name comes from).
The residents of Malana have their own socio-cultural construct and speak Kanashi, a language indigenous to the village. If you plan to visit, there are rules to follow. One of the most interesting ones is that as a visitor you are not allowed to speak their language, even if you know it fluently (which is rare). Also, don't try to shake hands or hug them, they don't like it. There are more rules but only because the Malanese are fiercely protective of their heritage and customs. And despite being the best hashish producers in the world (award-winning and all that), they are an orthodox society. Now let that sink in.
2. Khajjiar, Himachal Pradesh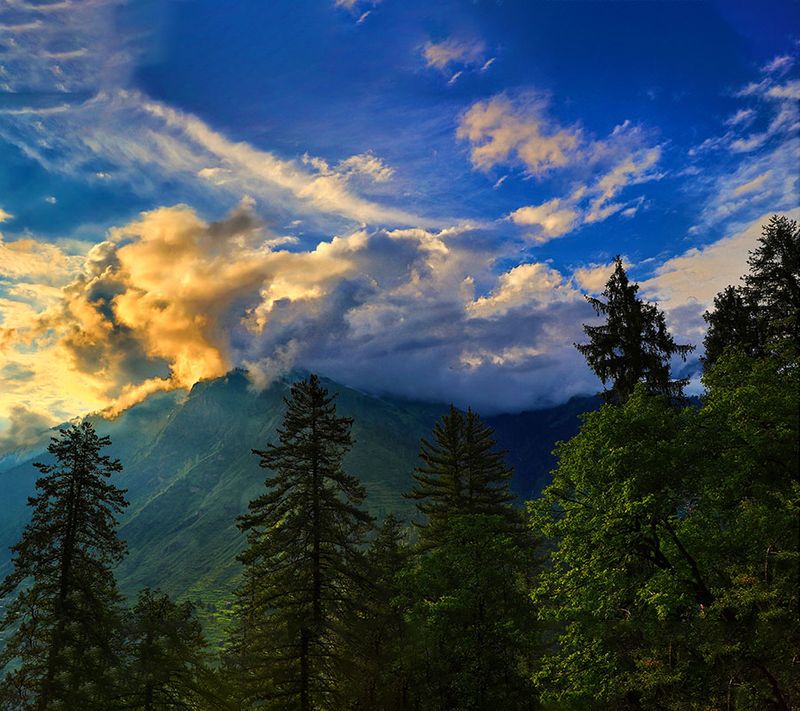 Why go to Switzerland when you can go to Khajjiar? This beautiful hill station with its meadows and a small lake by the same name treats you to lush greenery all around at a height of 6,500 feet above sea level. It does not surprise me that it is called India's 'mini Switzerland'.
I am fairly certain that the hidden poet in you will find its identity here. And while peace and quiet are what I would normally seek, if you want action, Khajjiar also has paragliding and horse-riding for the adventure seekers. Khajjiar is best accessed via Dalhousie, but please note that it receives heavy snow in winter and the roads may be closed.
3. Tawang, Arunachal Pradesh
Arunachal Pradesh is a dream. And Tawang could very well be a page out of a fairy tale book. Going To Tawang requires a little planning but it's one of those beautiful places you'll never regret visiting.
About 10,000 feet above sea level, Tawang is quaint, surrounded by glacial lakes, waterfalls, greenery and mountains. In short, it is breathtakingly beautiful. A haven for hikers, the Gorichen Peak is a popular travel destination in India. Winter brings skiing opportunities but it is around February and March that nature comes to life here. Plus, the Losar festival, celebrated usually in February-March, at the Tawang Monastery is worth the trip. In fact, the monastery is what you should definitely put down in your itinerary, festival or no festival.
4. Spiti, Himachal Pradesh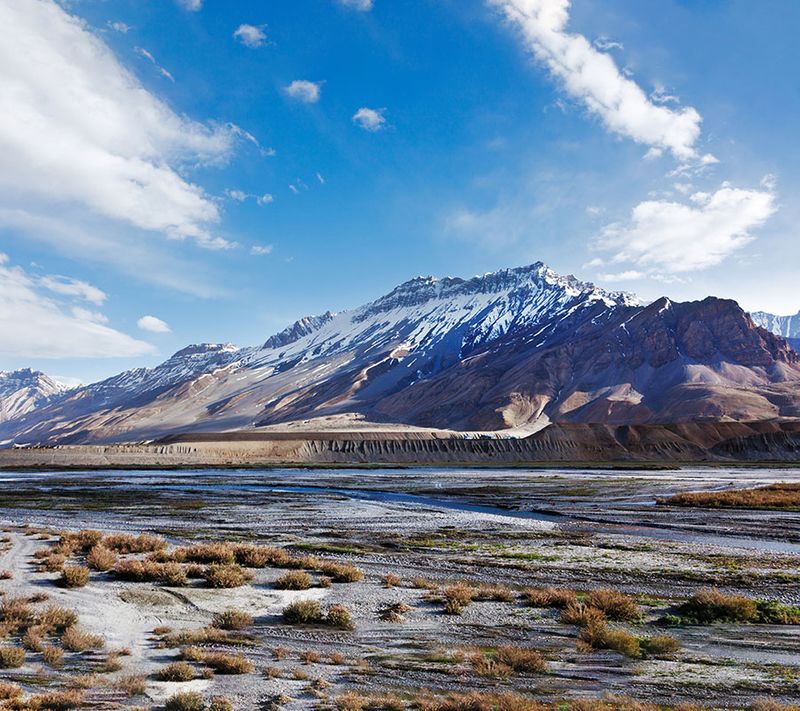 Himachal Pradesh Tourism's website describes Spiti as: "A mountainous cold desert freckled with green patches over a dry weather-beaten face, fascinating valley, windswept landscapes and quiet villages." And if this does not convince you to pack your bags, what will?
Spiti means 'middle land' (NOT Middle Earth, you nerds!) and for generations, it used to be a fairly unnoticed expanse of gorgeousness. The residents lived a simple life around the monasteries. But every now and then, throughout history, Spiti would be attacked in a quest for control. Tourism is now a thing at Spiti, and for trekkers and bikers, it's one of the most popular destinations, almost like a pilgrimage, which means you'll find ways to get there and places to stay. And if you appreciate wildlife and have the patience, go there with the hope of spotting a snow leopard.
5. Majuli, Assam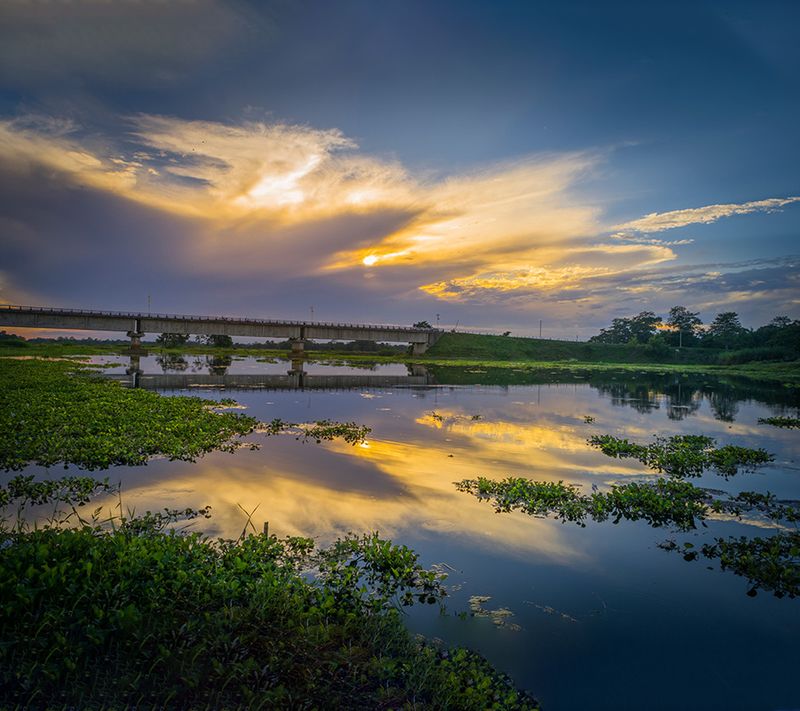 Located on the river Brahmaputra, Majuli is for ornithologists and birders because it's home to many migratory birds. But it is also for those who just like being in nature. 
Often called the cultural capital of Assam's civilisation, Majuli's primary village, Naghmar comes to life during its festivals and events. And then there's the Raas Poornima which sees a lot of tourists. If you like Assamese food and want to go uber-local, put Majuli on your calendar asap. It's a good travel destination for those who like to travel on a budget and aren't quite chasing luxury holidays. 
6. Orchha, Madhya Pradesh
There's an interesting book called 'The Monuments of Orchha' which talks about the region's deep history, its foundation, rulers and of course the stunning monuments. The book is enough to fuel the need to visit. Given that the region was hidden behind intense forest areas for decades, Orchha was not really on anyone's tourism plans, unless one was a history junkie, making it one of my top picks of offbeat travel destinations in India.
This beautiful place lies on the Betwa River and is about 15 km from Jhansi in UP. Going to Orchha means visiting the fort first. Then there's the Jahangir Mahal and the Chhatris Cenotaphs. That's what Orchha is all about — mahals, cenotaphs and temples and just incredible architecture. Orchha has lots of different kinds of places to stay, from super-budget to mid-level luxury, so you won't have to go hotel-hunting if you book in advance.  
7. Mandu, Madhya Pradesh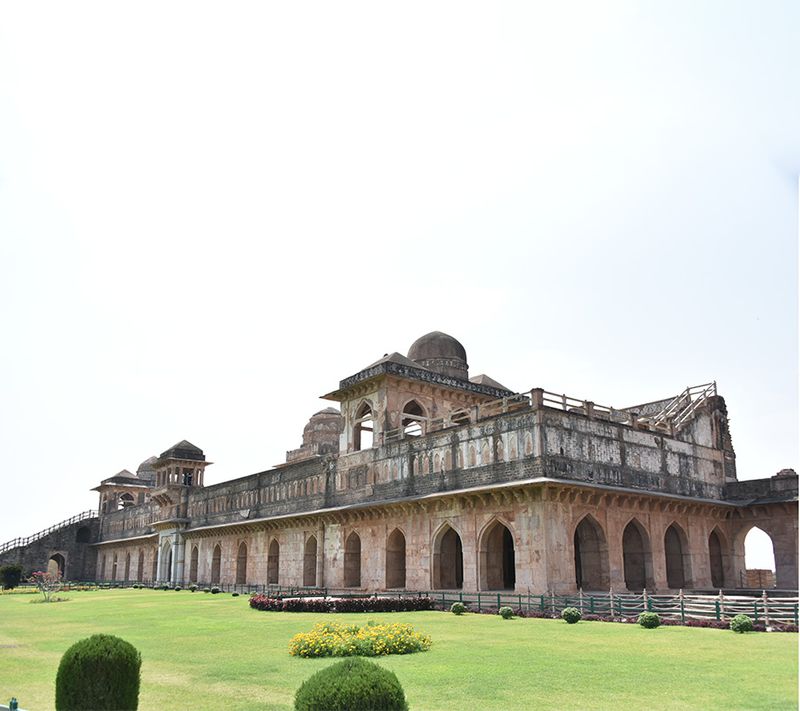 A city that apparently dates back to the sixth-century BC, Mandu, according to MP Tourism's website is "a celebration in stone, of life and joy, and the love of poet-prince Baz Bahadur for his beautiful consort, Rani Roopmati". Sounds like a movie scene, doesn't it?  
Mandu sits at 2,000 feet above sea level and its architecture is why you need to visit. A lovely amalgamation of Afghan and Turkish cultures makes Mandu quite eclectic. From Hoshang Shah's tomb and Jama Masjid to Ashrafi Mahal and the 120-metre-long Jahaz Mahal, Mandu has borne the passage of time with utmost dignity.
There is lots to see and do at Mandu and most importantly, much to learn about India's history. Plus, the local food is not to be missed. If you plan your trip to Mandu around December, you will be able to see the city come to life as it celebrates The Mandu Festival, a five-day festivity of art, craft, food and more. And guess what, glamping here is a thing now. Mandu is 95 km by road from Indore's airport and one of the bests way to get there is to land at Indore and then take the road.
8. Shojha, Himachal Pradesh
Shojha might be small but its beauty is mighty. Cradled by the Himalayas and tucked away in the middle of nature and wilderness, the one thing you might want to check out here are the wooden temples. But there is also a fort (not much remains of it though), the waterfalls, a lake to sit by and introspect and lots of time to let the world go by.
Explore Jalori Pass, which is about 5 km from Shojha, trek a little or just soak in the beauty. The pass is closed from December to March because of snowfall, so plan accordingly. The famous Tirthan Valley is also here, so make sure your camera is in good condition because photographs are what you'll want, and lots of them! Shojha has some decent accommodations too, in case you want to spend a longish time. However, a couple of days at Shojha is good enough so it's ideal to club your visit with a tour of Himachal Pradesh.
9. Ziro, Arunachal Pradesh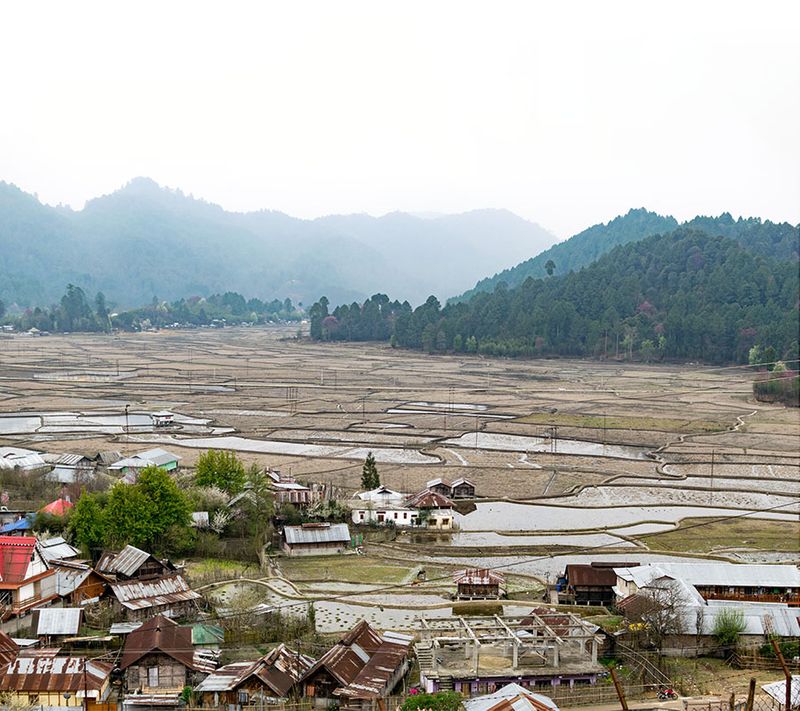 Everyone knows about the Ziro festival, at least everyone obsessed with music. But that's not all Ziro offers. Located about 167 km from Itanagar, Ziro is one of Arunachal's oldest towns and one of the most beautiful places to visit in India. It is lush green thanks to the forests and rivulets and has so much to see, if nature is your favourite thing to explore.
Inhabited by the Apatani tribe, it would do you good if you read up a little on them before heading to Ziro. They are one of the major ethnic groups of the eastern Himalayas. They possess traditional and intense knowledge of the preservation of natural resources. The tribe is also known for its farming skills and arts and craft (bamboo is one of their primary raw materials).
10. Nubra Valley, Ladakh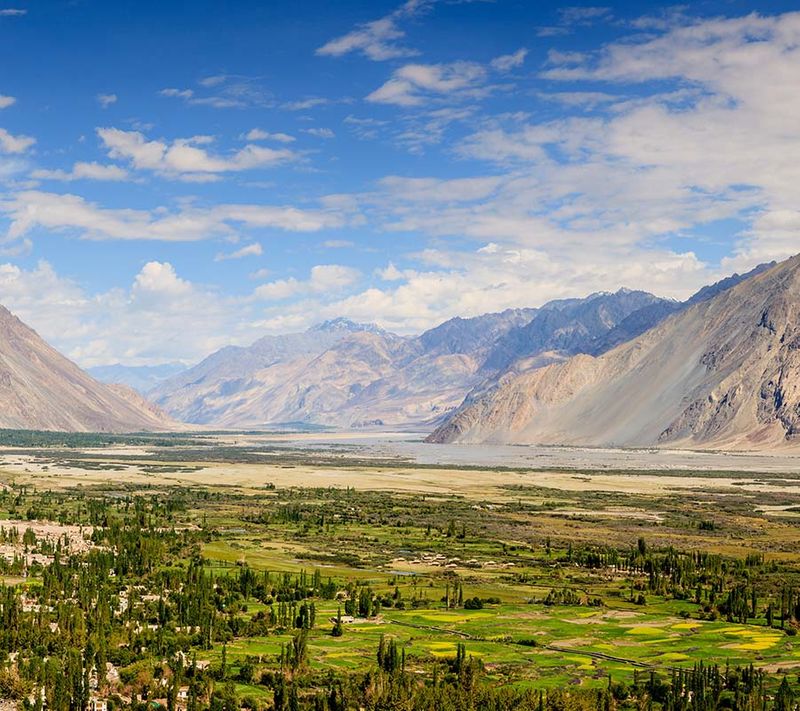 Dumra, Tibetan for "valley of flowers" is more popularly known as Nubra Valley. It still remains on my bucket list, but all the Bullet lovers in my circle seemed to have gotten the "been there seen that" badge. And while Indians need an Inner Line Permit to get to Nubra Valley (foreigners need Protected Area Permit), it is worth the trouble or so I've been told.
Nubra Valley is 10,000 feet above sea level, if not more, and best accessed over Khardung La pass in Leh. In Nubra, it's the village of Turtuk you want to see, but given that it was a virgin destination even a decade ago, please respect the environment while there. Turtuk also offers camping sites for visitors. The Maitreya Buddha (32 metres tall) that is maintained by the Diskit Monastery is a sight to behold. And across the Nubra River is the Ensa Gompa in Panamik, which is also known for its hot springs.
11. Kotagiri, Tamil Nadu
A friend of mine who went to school in Kotagiri told me so much about the place that I once stood at a really high altitude in Coonoor, looked down at Kotagiri and said to no one in particular, "Oh that's his house." No, it wasn't. Kotagiri gives you a high, but from tea and all that beauty. It sits at an elevation of 5,882 feet in the Nilgiris, Tamil Nadu, and was at one time the road one had to take to go to Ooty.
Kotagiri translates to 'mountains of the Kotas', a tribe of the region, and is surrounded by beautiful greenery and tea estates. At Kotagiri, you can either spend a quiet holiday, exploring the estates or sign up for activities like trekking and rock climbing. There are enough places to stay here and home-stays give you the true experience of Kotagiri.
12. Ponmudi, Kerala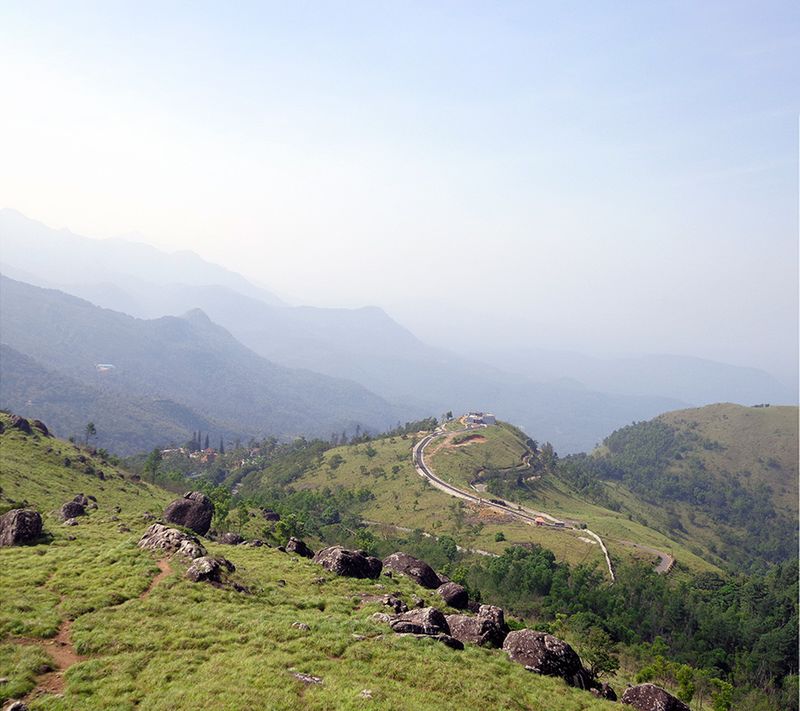 A hill station about 60-odd kilometres from Thiruvananthapuram, Ponmudi is slightly offbeat but definitely known within the trekking circles. It is a great weekend getaway as you disappear into the hilly mist, not literally of course. It's a bit of a drive as the road to Ponmudi is winded but you will spot some amazing flora and fauna, not to forget the exotic butterflies and wild orchids.
The Kallar River is on the way to Ponmudi, a pit stop one must make. One of the most popular trekking trails here is Varayadumotta which is supposedly quite difficult as it is about 18 kilometres one way. If you don't trek, just soak in the beauty, it will recharge your cells like no other. 
13. Saputara, Gujarat
'Where the snakes reside', that's what Saputara means and while it might excite herpetologists in a second, Saputara is a hill station lover's treat. Located in the Sahyadris, it also calls out to those who travel across the country collecting handicrafts.
From tribal art and craft to beautiful gardens and picnic spots and of course the Lake Saputara, it's one of Gujarat's pride points and one of the best tourism places to soak in the local environment of Gujarat. Explore the artists' village, check out Vansda National Park, revisit history at Hathgadh Fort built by Shivaji (it's dilapidated but worth a trip), and soak in Gujarat's traditional culture here.  
14. Gokarna, Karnataka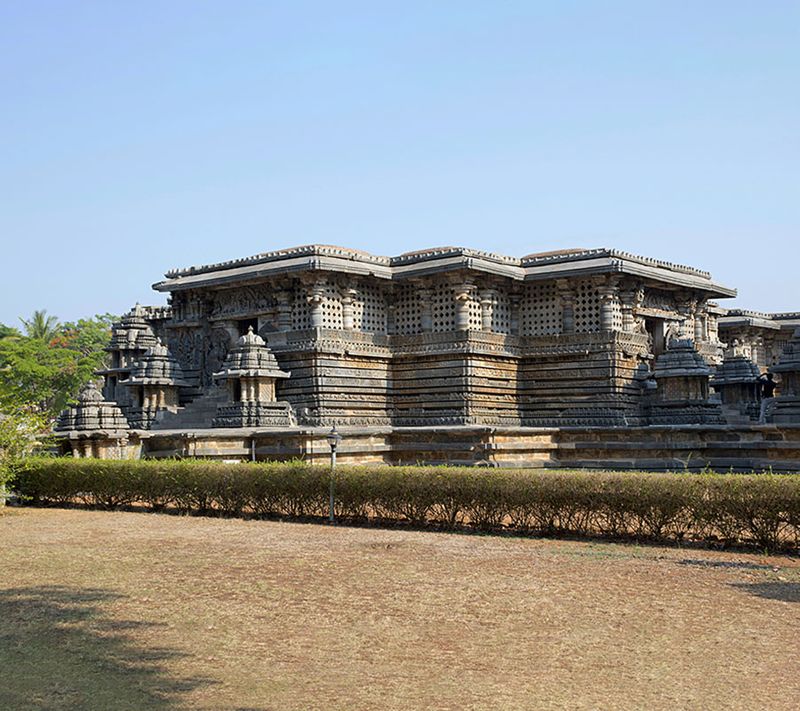 Those who don't go to Goa, go to Gokarna. And why not, it's one of Karnataka's much-loved beach towns and is probably one of the most popular tourism spots as far as the southern part of India is concerned. But the beaches here are still near-pristine and the whole vibe is much quieter than Goa could ever get.
It's also a temple town like many other destinations in Karnataka and attracts tourists a fair bit already. The Mahabaleshwar Temple is here if you like temple hopping. But that apart, it is all about peace, palm trees and good vibes. A bit of action can be found on Om beach for those who like water sports.
15. Shekhawati, Rajasthan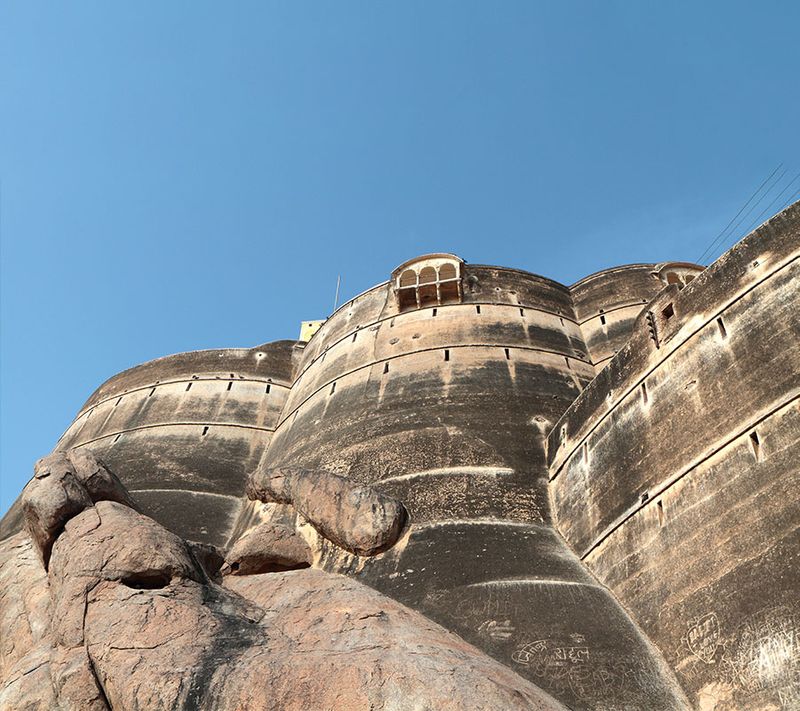 If holidays mean havelis to you, Shekhawati is a must-visit. Shekhawati comprises three regions — Sikar, Jhunjhunu and Churu — and epitomises the colour and culture of Rajasthan. Whether you like local art or architecture, Shekhawati offers a sliver of gorgeousness in every lane.
From visiting Sethani Ka Johara, Kanhaiyalal Bagla Haveli and the Ratangarh Fort to Aath Khambh Chhatri and Laxmangarh Fort among others — all of Shekhawati cannot be visited in a day. The local food too is something you must try, it's quite close to Rajasthani food and yet has its own identity.
16. Bundi, Rajasthan
It is said that Rudyard Kipling apparently wrote a part of his novel 'Kim' while he was in Bundi. He called Bundi Palace the "Versailles of India", adding a notch of romance to the massive history of the place aka The City of Stepwells. Surrounded by the Aravalli range, rivers and barley, wheat and cotton fields, with towering forts and palaces, Bundi's heritage is deep.
The Raniji ki Baori, also known as 'Queen's Stepwell', an example of the numerous step wells one would find there, was built by Nathavati Ji in 1699. Don't miss the carvings on its pillars, a true work of art. Also put Nagar Sagar Kund, Taragarh Fort (this dates back to 1345), Garh Palace and Chattr Mahal on your list. You can even go on a river safari on the Chambal River and feel like Indiana Jones.
17. Binsar, Uttarakhand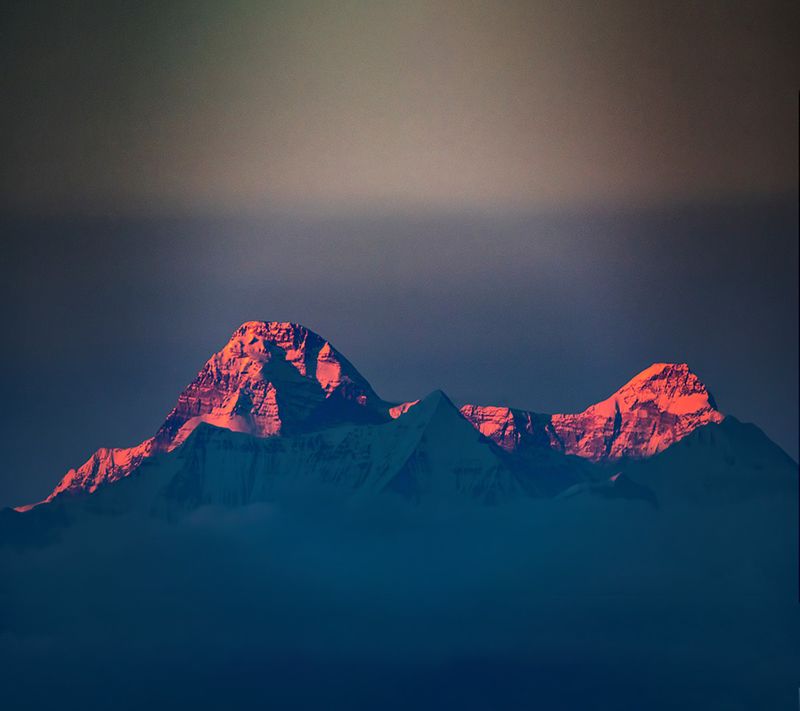 A trekker's delight, Binsar in Uttarkhand offers you stellar views of the Himalayan mountain ranges. Rulers of the Chand Dynasty made Binsar their summer capital during their rule from the 7th to 18th Century AD. Perched 2,420 metres above sea level, Binsar's beauty and general idyllic scenery are famous among travellers.
From temples to wildlife and of course trekking trails, there's not much to not like about Binsar. Plus, it's close to Almora, Kasauni and Ranikhet, so that's a lot of places to visit while in the region and comes highly recommended as one of the most offbeat destinations in India. 
18. Kalimpong, West Bengal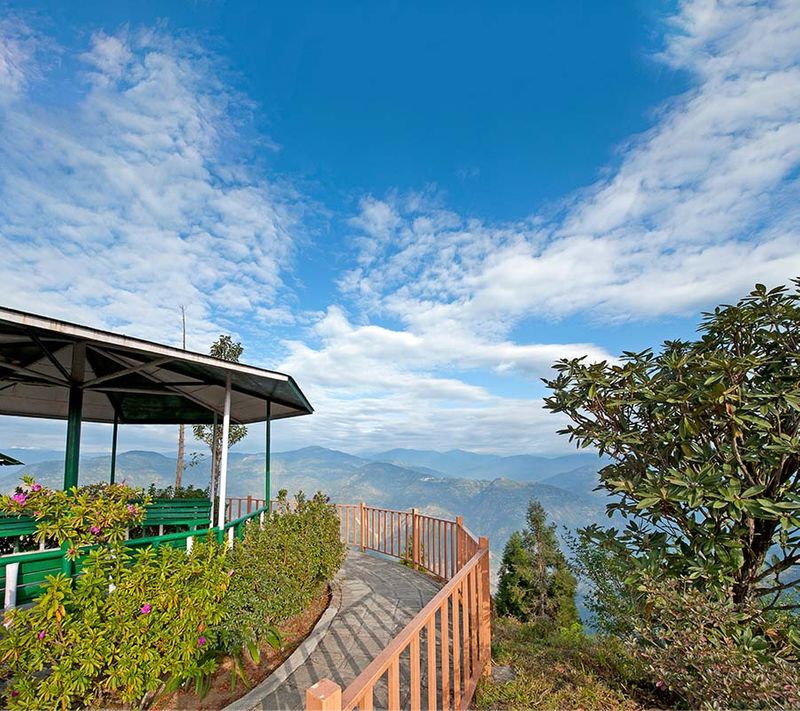 Sitting on a ridge about the Teesta River, Kalimpong is like West Bengal's Coonoor. From old Colonial buildings to local food and now even a manicured garden to tick off your holiday list, a trip to Kalimpong is a must.
Explore The MacFarlane Memorial Church, visit the Durpin Monastery, or just drink copious volumes of tea as you admire the surrounding hills. Deolo Hill is one of the most popular tourist spots, so don't miss that. Kalimpong might be small but it offers a lot of activities too. You can go trekking, take village walks or tap into your braver side and go river rafting or just explore the various historical buildings.
19. Naukuchiatal, Uttarakhand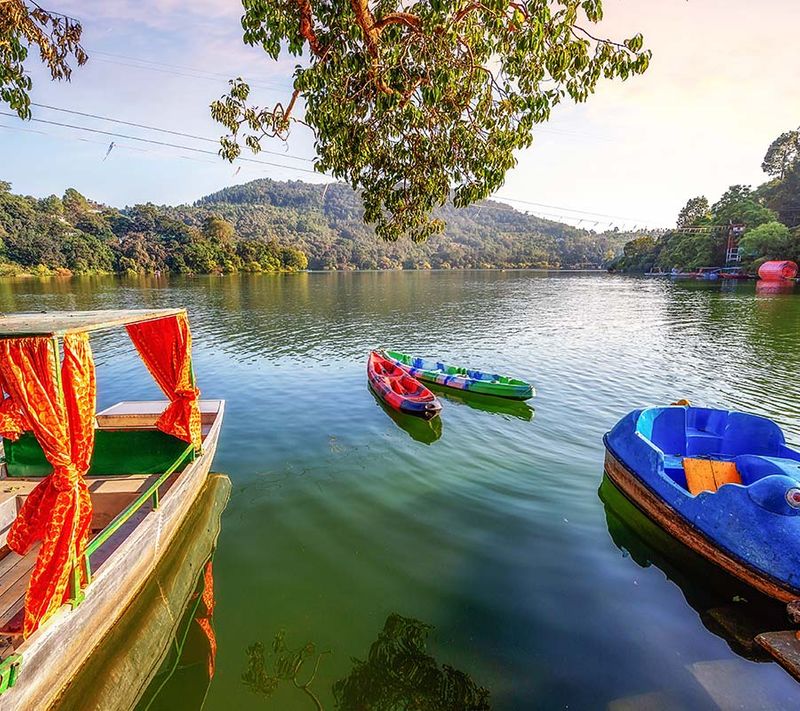 With the Uttarkhand tourism department adding fuel to its tourism strategies, Naukuchiatal is suddenly back in the limelight. A small hill station, Naukuchiatal, which means the "nine-cornered lake", sits amid the Kumaon range and is quite the famous tourist destination among those who love Uttarakhand
Here, you can ignore the world or be part of the region's ecosystem as you go birdwatching or being a bird itself (there's paragliding and parasailing here) or practise your rowing skills. Given its sheer popularity and beauty, Naukuchiatal has lots of accommodation options for different budgets.
20. Cuttack, Odisha
Once the capital of Odisha, Cuttack is more than a 1,000 years old and was built in the year 989 by King Nrupa Kesari. It was in 1568 AD that the Mughals took over, after the death of King Mukunda Deva - 1, followed by the Marathas in 1750 and then finally the British in 1803.
Needless to say, there is a bit of everything in Cuttack from then to now, be it in its architecture or culture. But what Cuttack is most popular for is its silver filigree work, a rare craft these days. Make a trip to the Baramati Fort which displays the city's relevance in medieval times. Within the fort is the Shahi Mosque. Not too far from it is the Cuttack Chandi Temple.
Cuttack is also the birthplace of Netaji Subhash Chandra Bose and his erstwhile home is now a museum. But if you want to go further back in time, visit the Udayagiri and Khandagiri Caves (about an hour from Cuttack) via Bhubaneswar. The caves are said to have been carved out as residences for Jain monks during the reign of King Kharavela around the 1st Century BCE. Between Udaygiri and Khandagiri, there are about 33 caves and the Archaeological Survey of India has listed them as "Must See" among India's heritage destinations. 
---
Photo: Canva