Bhubaneswar, often known as the city of temples, is a popular tourist destination. The architecture, grandeur, and magnificence that you get to view here are amazing.
Bhubaneswar, along with Konark and Puri, forms the golden triangle of Odisha. Aside from the breathtaking architecture, Bhubaneswar tourism offers fascinating art and craft in its rustic villages and noteworthy museums with historic treasures. The natural beauty and picturesque landscape of Nandankanan Zoological Park and Tikarpada Wildlife Sanctuary are ideal for relaxing. To help you make the most of your trip, here are the top places to visit in Bhubaneswar:
1. ISKCON Temple
The iconic ISKCON temple is one of the most popular places to visit in Bhubaneswar. The temple is maintained and designed to exhibit beauty and appeal for visitors. It has idols of Lord Krishna, Lord Balarama, Gaura Nithai, Subhadra, and Lord Jagganatha, unlike most temples in the city. The temple's architectural splendour is depicted in the form of a half-opened lotus, made in white marble. The temple also hosts many social events such as kirtans, bhajans, and various religious chanting.
Price: No entry fee
Timing: 8:00 AM to 9:00 PM
Location: NH-5, Near Krishna Tower, IRC Village, Nayapalli, Bhubaneswar, Odisha 751015
2. Ram Mandir
The Ram Mandir temple is located in the heart of the city, near Kharvel Nagar. It has become one of the most popular tourist places in Bhubaneshwar thanks to its attractive architecture. This temple is highly recommended for Hindus who fervently worship Lord Rama, who is thought to be an incarnation of Lord Vishnu, as the name implies. Devotees can worship Lord Rama, Lord Lakshman, and Goddess Sita within the temple grounds. This temple is known for its gorgeous spires, which can be seen from all across the city. 
Price: No entry fee
Timing: 6:00 AM to 9:30 PM
Location: JanPath Road, Bhubaneswar, Odisha 751001
3. Hirakud Dam
The Hirakud dam, located on the Mahanadi River in Sambalpur, is one of the famous places in Bhubaneshwar. It is India's longest man-made dam. The architectural splendour of this dam, which was completed in 1956, draws not just residents but also tourists. The majority of them come to enjoy the charming location, as well as the exhilarating sight of hundreds of birds flocking the dam and the rich flora that surrounds it, making it one of the most famous tourist places in Bhubaneshwar.
Price: No entry fee
Timing: Anytime 
Location: Bhubaneswar, Odisha
4. Nicco Park
This is one of the most fascinating and best places to visit in Bhubaneswar,to visit with family and friends. This amusement park was designed and created in collaboration with Nicco Japan and is considered one of the quick getaways within the city. The park includes a large choice of rides to enjoy and is dotted with gorgeous and well-maintained gardens.
Price: The entry is ₹180 per person
Timings: 10:30 AM to 6:30 PM
Location: Nicco Park Rd, Bhubaneswar, Odisha 751022
5. Lingaraj Temple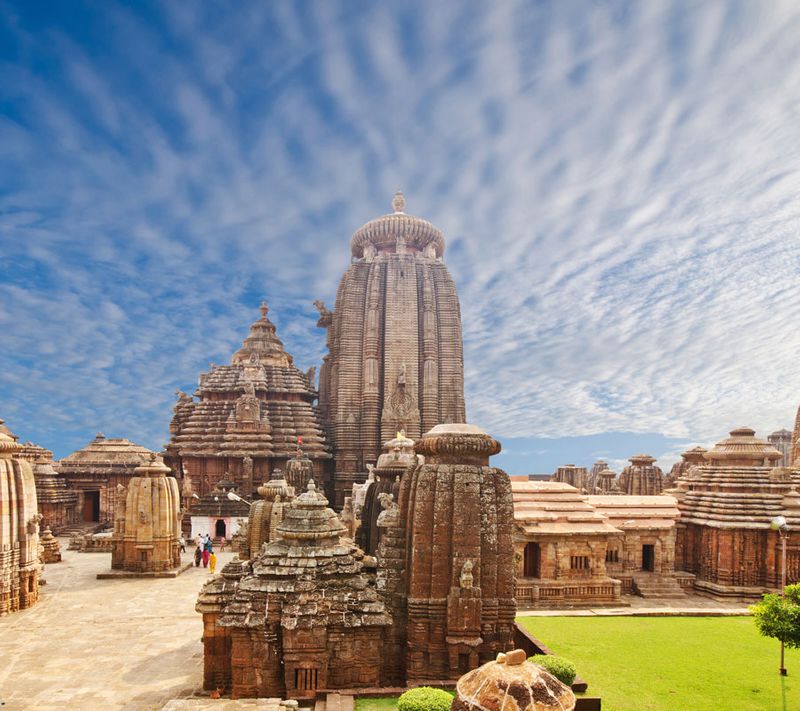 The Lingaraj Temple is a magnificent temple in Bhubaneswar that is one of the city's most notable features and attractions. The architectural glory of Bhubaneswar is an 11th-century temple—making it one of the places to visit in Bhubaneswar. This historic temple is a popular tourist attraction as well as a significant pilgrimage site in this region of the country. The architecture, stone sculptures, and interiors are all quite fascinating. The temple grounds are immaculately maintained and tranquil. A trip to Bhubaneswar isn't complete without a stop at this magnificent temple.
Entry Fee: No entry fee 
Timing: 6:00 AM to 9:00 PM
Location: Lingaraj Road
6. Chausath Yogini Temple
The Chausath Yogini Temple was built during the Kalachuri empire in the 10th century and shows a striking resemblance to the temple in Khajuraho. The temple is located near Narmada River and is one of the best places in Bhubaneswar. The main deity of the Chausath Yogini temple is Goddess Durga. The temple is renowned for its adherence to yogini culture, and it is home to about 70 yoginis.
Price: No entry fee
Timings: 6:00 AM to 6:00 PM
Address: Balianta, Hirapur, Bhubaneswar, Odisha, 752100
7. Nandankanan Zoological Park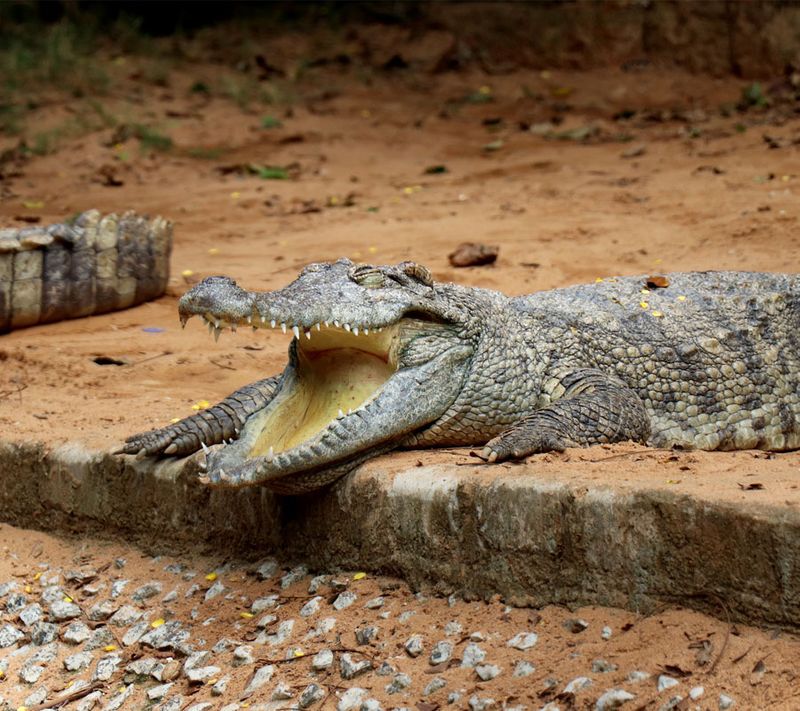 One of the most intriguing places to visit in Bhubaneshwar is the Nandankanan Zoological Park, which is one of India's top zoos. The zoo is placed in a perfectly natural setting, situated in the middle of a forest. The zoo offers a variety of leisure options, including a lion safari, kayaking, and a cable car. This interaction with the wilderness will appeal to those who enjoy nature and animals. The zoo is surrounded by lush flora and is known for its white tiger and a wide range of mammals, reptiles, and birds. A wonderful lake with boating opportunities adds to the adventure. Within the zoo, which is located in the Chandaka forest, you will be able to see an amazing diversity of flora.
Price: The entry fee is ₹50 for adults, ₹10 for kids, and ₹100 for foreign nationals
Timing: 7:30 AM to 5:30 PM, The Zoo is closed on Monday
Location: Nandankanan Rd, Near Police Station, Barang, Bhubaneswar, Odisha 754005
8. Rajarani Temple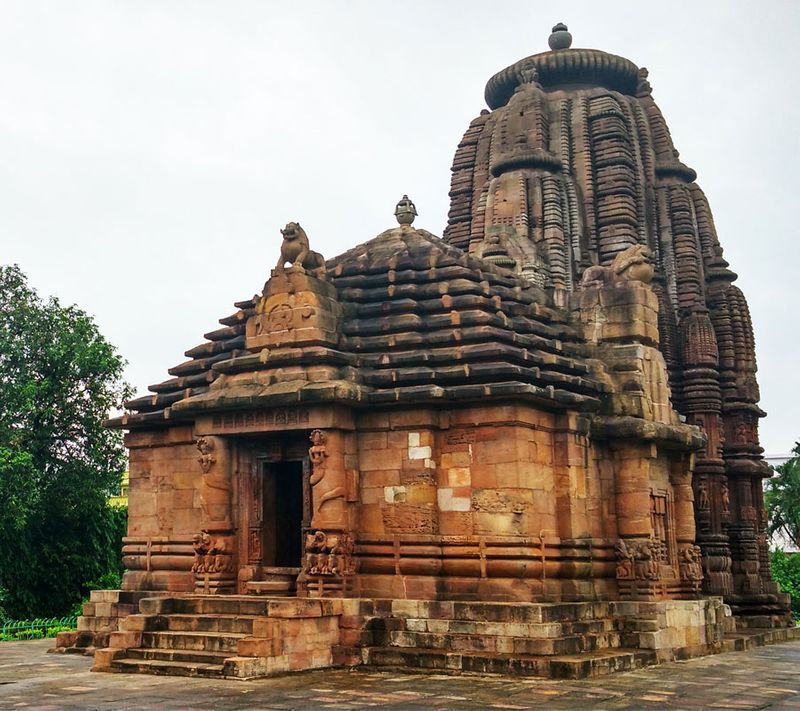 Rajarani temple, another renowned temple in Bhubaneshwar, was built in the 11th century AD. This temple is well-known among visitors as a major tourist attraction, as well as among locals as Indreswara and the Love Temple. As the name implies, this temple contains a large number of erotic sculptures, and unlike other temples, it has no deity.
Price: The entry fee is ₹25 for Indians and ₹300 for foreign nationals. 
Timing: 10:00 AM to 5:00 PM
Location: Tankapani Rd, near BOI ATM, Kedar Gouri Vihar, Rajarani Colony, Rajarani Temple, Bhubaneswar, Odisha 751002
9. Deras Dam
Deras Dam, near the Chandaka National Park, is a great place to visit for nature enthusiasts in Bhubaneshwar. The dam, which contains a reservoir and invites many people to enjoy a day in the realm of nature, is one of the most refreshing tourist destinations in Bhubaneshwar. The dam is one of the main sources of water for the wildlife in the Chandaka-Dampara Elephant Sanctuary, and it provides a tranquil and peaceful atmosphere. There are several small hillocks where you may choose a calm spot and enjoy a day picnic with your friends and family, making it a perfect place to spend a day. There is also the option of going on a guided safari in the Chandaka Elephant Sanctuary for adventure lovers. 
Price: No entry fee
Timing: 9 am to 4:30 pm
Location: Deras Dam Rd, Odisha 752054
10. Udayagiri And Khandagiri Caves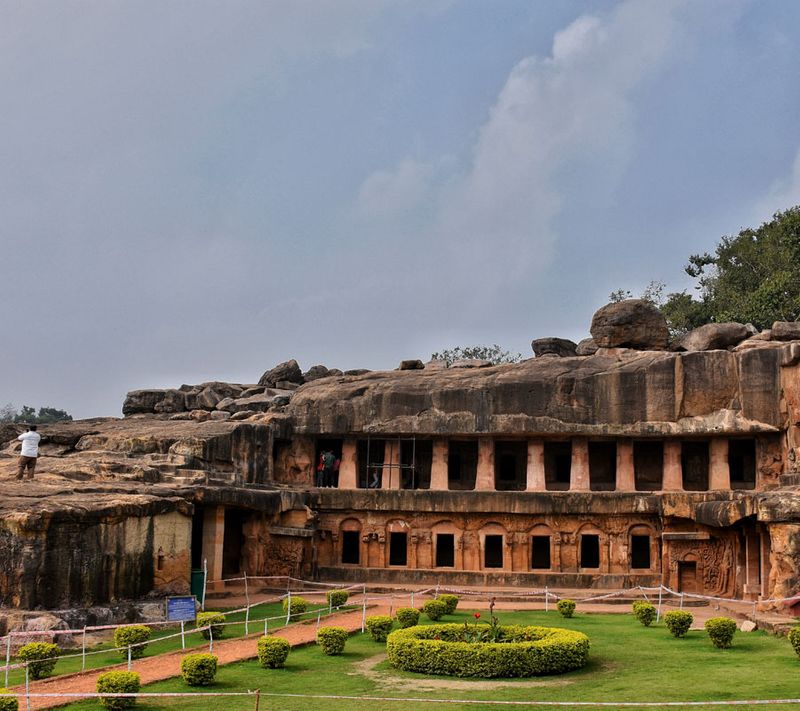 The Udayagiri and Khandagiri caves are a wonderful attraction in Bhubaneswar's Khandagiri area. The caves are also known as the Kattaka caves. These enchanting caves are a mix of ethereal natural caves and old man-made tunnels, making it a fantastic spot to visit. These caves, which are located on a tiny hilltop, may take two to three hours to explore. Surrounding the caves are fascinating murals, as well as a lovely garden. Near the caverns, there are also a lot of monkeys. It is a truly magical spot to visit and discover.
Price: The entry fee is ₹15 for Indians and ₹200 for foreign nationals
Timing: 9:00 AM to 6:00 PM
Location: Khandagiri, Bhubaneswar, Odisha 751030
11. Dhauli Shanti Stupa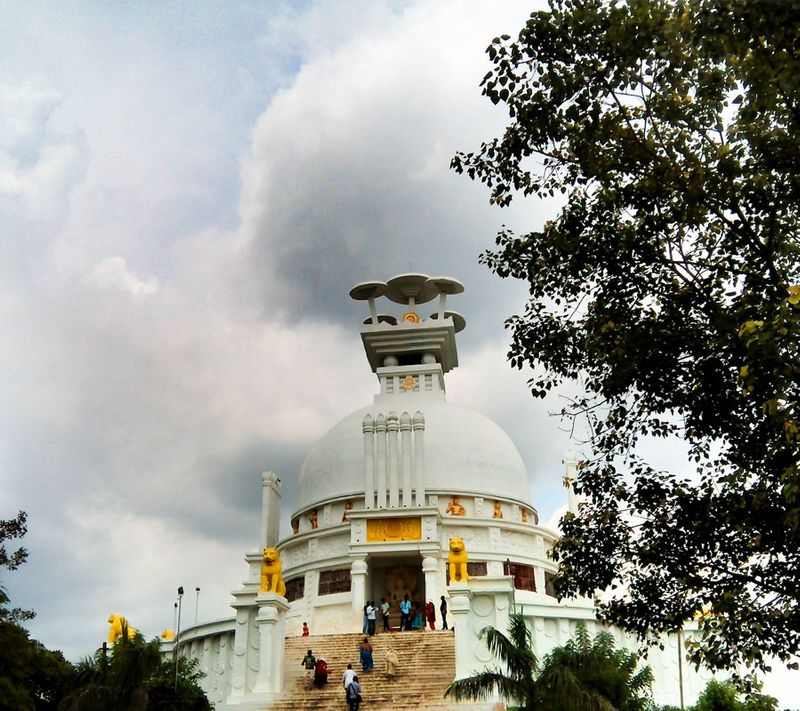 The Dhauli hills are home to this majestic and awe-inspiring Buddhist structure. The monument was built in the early 1970s and is situated in a serene setting. This Buddhist temple is entirely composed of white marble and is quite stunning. The travel to this monument is well worth it, with a stunning landscape. The views over Bhubaneswar City from this monument on top of the hill are stunning. This is one of the best places to visit in Bhubneshwar because it is so distant from the city's chaos.
Price: The entry fee to the Dhauli Shanti Stupa is ₹25 per person. 
Timings: The show timings at the Dhauli Shanti Stupa are 7:00 PM to 7:35 PM and 7:45 PM to 8:20 PM.
Location: Dhauni Hills, Bhubaneswar, Odisha 752104
12. Tikarpada Wildlife Sanctuary
Tikarpada Wildlife Sanctuary is one of the best tourist places near Bhubaneswar. It is a haven of natural beauty surrounded by lush forest, attracting all animal enthusiasts. The River Mahanadi runs through the famous animal sanctuary, adding to the scenic grandeur of the area. Many tigers, leopards, gaurs, simbals, spotted deer, four-horned antelopes, sloths, and other animals can be found in the wildlife sanctuary. The sanctuary is well-known for several activities in addition to the gorgeous scenery. Many activities, such as fishing, motor boating, and river rafting, are available here. Backpackers can also go on a hike or camp in the woods.
Price: The entry fee to Tikarpada Wildlife Sanctuary is ₹30 per person
Timing: 9:00 AM to 6:00 PM
Location: Tikarpada Wildlife Sanctuary, Odisha
13. Ocean World Water Park
Ocean World Water Park is one of the best and most popular water parks in the city, and it is located 22 kilometres from Bhubaneswar in Kurang Sasan. You can enjoy the Wave Pool and wet playground here, amongst other things. Ocean World Water Park has a variety of family-friendly attractions. Aside from the big water rides and roller coasters, Ocean World also features an amusement park with a plethora of ordinary rides and entertaining activities.
Price: The entry fee to the water park is ₹350 for adults and ₹300 for kids
Timings: 10:00 AM to 6:00 PM
Location: Kurangagsasan, Fulnakahra, Gangeswar, Odisha 754002
14. Odisha State Museum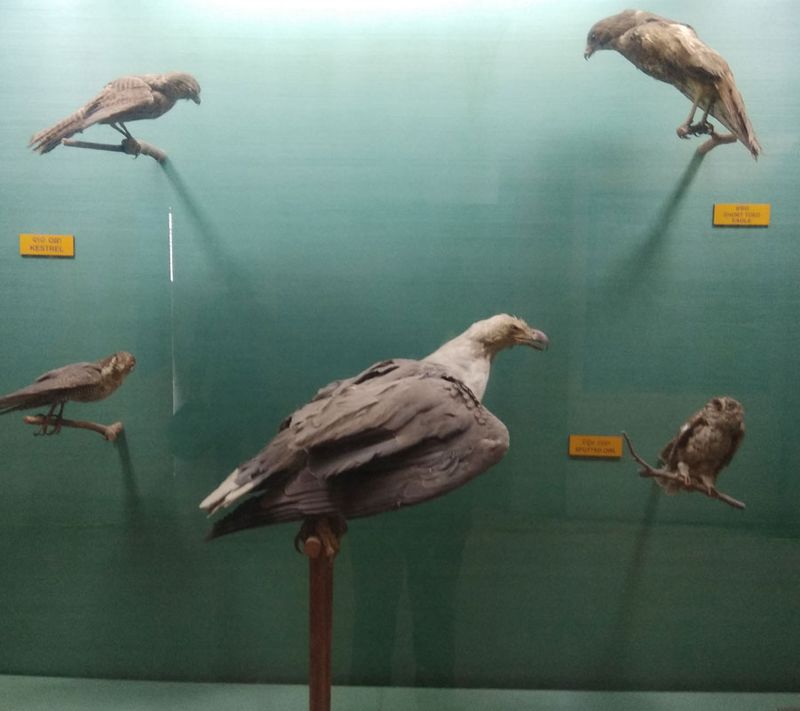 Odisha has a diverse culture and legacy, and the Odisha State Museum is a great site to learn about it. A fascinating destination to learn about Odisha's culture, art, language, architecture, and religions, this is a large museum with numerous floors and rooms, so plan on spending at least 4–5 hours here. This museum has an incredible collection of artefacts and displays. If you want to learn more about this lovely state and the city of Bhubaneswar, then this is a one of the best sightseeing spots in Bhubaneshwar for you.
Price: The entry fee is ₹20 per person
Timings: 10:00 AM to 4:30 PM
Location: Near Lewis Road, Bhubaneswar, Odisha 751014
15. Pathani Samanta Planetarium
Pathani Samanta, a well-known astronomer, is honoured at this planetarium. The planetarium was built by the Odisha Government's Science and Technology Department in order to enhance public knowledge about the subject. Inside the planetarium, you'll find audiovisual programmes and poster exhibitions. Night stargazing is the place's main attraction.
Price: The entry fee to the Pathani Samanta Planetarium is ₹30 for adults and ₹20 for children
Timings: 2:00 PM to 5:00 PM
Location: Acharya Vihar, Bhubaneswar, Odisha 751015
16. Biju Patnaik Park
A lovely spot for a stroll among nature, greenery abounds in this park, which has been well-kept. This is an old park with a playground for children and an open gym. You can also have snacks, tea, or lunch at a nearby eatery here. Tourists enjoy this park for picnics and morning and evening jogs, and it is known locally as Forest Park. The park is tranquil and full of greenery, making it an ideal location for a refreshing and restful break from the city's bustle.
Price: No entry fee
Timing: 4:00 AM to 12:00 PM, 3:00 PM to 9:00 PM
Location: Forest Park, Bhubaneswar, Odisha 751009
---
Photo: Shutterstock