Tucked away on its eastern end sits Maharashtra's third-largest city - Nagpur. What sets this 'city of oranges' apart is its historical charm and natural beauty. They stand out despite its ever-growing modernity. You may have heard of Nagpur, but never as a tourist destination in Maharashtra. However, the list of places to visit in Nagpur and around it is endless. So if you want an offbeat Indian vacation for complete relaxation, consider visiting tourist places in Nagpur. To leave this city with unforgettable memories, here are some things to do in Nagpur.
1. Sitabardi Fort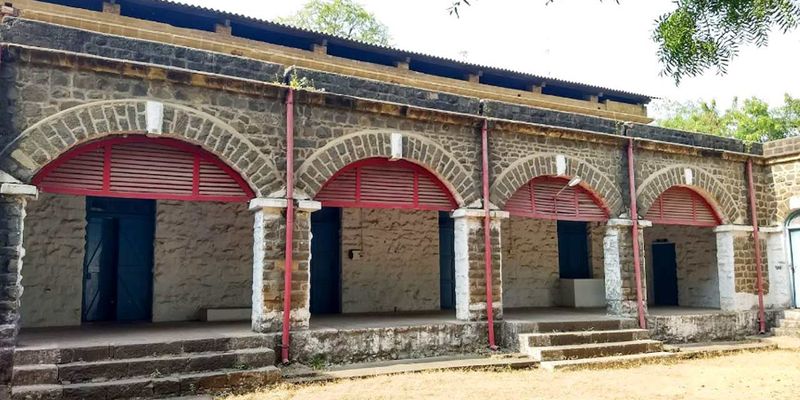 Wondering about things to do in Nagpur? In the heart of the city sits the memory of a battle from 1817. The Sitabardi or Sitabuldi fort is dedicated to the soldiers who lost their lives in the Anglo-Maratha war. However, its construction dates way back to 1702 when Raja Bhakta Buland Shah, a Gond king commissioned it. Today, it houses tombs that are under the purview of the Indian Army. What makes this fort even more interesting is the fact that it is one of the few places where Mahatma Gandhi was imprisoned. Apart from that, it is important to note that the fort is open only on three national holidays of India - the 26th of January, the 15th of August and the 1st of May. Plan your visit accordingly.
Entry fee: Free
How to get there: Metro station Zero Mile Freedom Park, auto or cab
2. Krazy Castle Aqua Park
Summers in the tourist places in Nagpur tend to get warm and what better place to relax than a water park? If you are travelling to Nagpur with your family, it would be a nice idea to take a break from all the exploring at the Krazy Castle Aqua Park. It has lots of fun slides and plenty of space for everyone to have a good time. It cannot be left out of your list of the best places to visit in Nagpur.
Entry fee: Tariffs are available here
How to get there: Metro station Subhash Nagar, auto or cab.
3. Orange orchard farm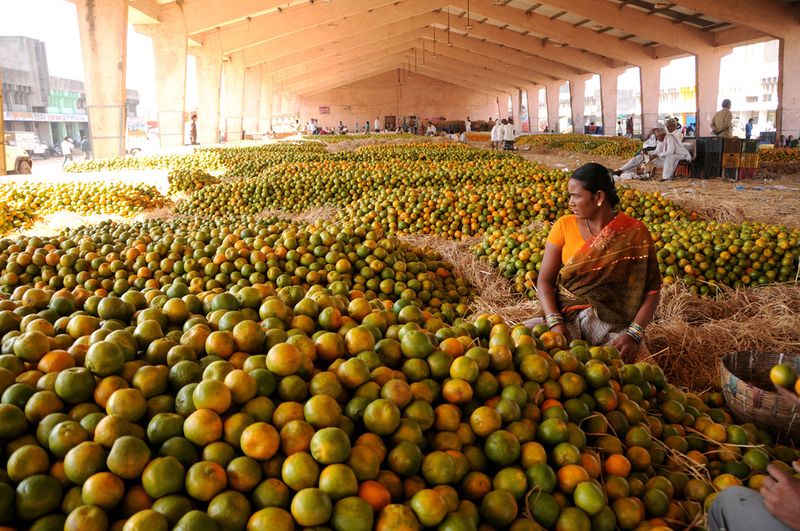 The true essence of Nagpur is found in its lush orange orchards. If nothing else, catching a space full of lush fruit-bearing trees is a marvel in itself. Of the best places to visit in Nagpur, this experience could be a welcome respite from the urban jungles. Pick a tour that interests you. Most offer orange-picking, homemade meals and fresh juices as part of the experience.
4. Seminary Hills
Seminary Hills are the heart and soul of Nagpur. They offer roads covered in dense foliage for quiet walks and a stunning view of the entire city. It's almost like you are in a movie, especially when you walk along the railway track in Bal Udyan. You can also walk up to the Seminary Hill viewpoint to catch a very dramatic sunset. Apart from that, there is a children's park, the Walker Street on Civil Lines, the MTB Valley, the Zonal Anthropological Museum, the Air Force station and the gorgeous Shree Balaji Temple. Need we give you a longer list of tourist places in Nagpur? While you are walking around, don't forget to taste Nagpur's beloved tapari chaha (tea stalls). No vacation is complete without slow, lazy days and Seminary Hills give you just that.
How to get there: The best way to get there is in an autorickshaw
5. Khindsi Lake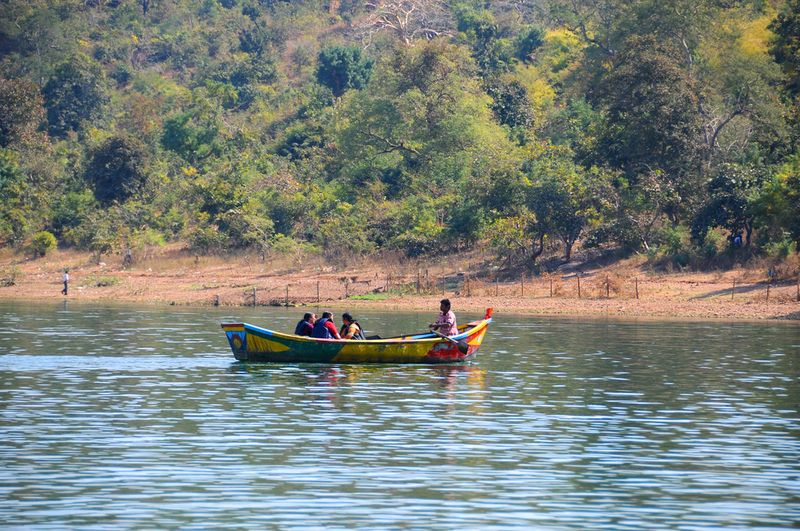 If you want a list of relaxing places to visit in Nagpur, Khindsi lake is perfect! A quick 50 km drive away from the city centre, it offers recreational water activities like boating, pedalling and even rowing. Due to this, it ticks off the Nagpur famous places list. You can also book the lakefront property nearby and spend a few days of peaceful relaxation. Apart from that, in recent years, visitors can also opt for a houseboat to escape the chaos of the shores. While you are there, consider visiting the city of Ramtek for its ancient religious sites representing some beautiful intricate architecture.
How to get there: Ideally if you want to go around on your own terms, it is best to hire a taxi
6. Japanese Rose Garden
Japanese culture has always been admired for its many meditative practices. One such aspect is the Japanese gardens that allow space for quiet reflection. Their intricate planning and beauty showcase a very thoughtful design process that remains unmatched. The Japanese Rose Garden in Nagpur is replete with lush roses and green shrubs, making it a treat for the senses. Its planned alignment and clean design make for the perfect backdrop for some great photoshoots. So take a snack, a camera or a book and you're all set in the Japanese Rose Garden of Nagpur.
How to get there: The park is located within Seminary Hills and is not very far from Bal Udyan. Hail a taxi or an auto, or simply take a walk to reach it
7. Ambazari Lake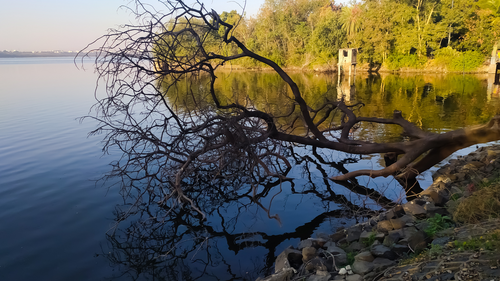 A visit to Nagpur is incomplete without witnessing its lakes. The most prominent of them is the Ambazari lake. Located right next to the Aqua Park, it is a large waterbody perfect for picnics at the end of a tiring day. Sit around to experience the sunset and listen to the sounds of nature that can feel like music. This just may become one of your favourite places to visit in Nagpur.
How to get there: Get down at the Metro station in Subhash Nagar, or hire an auto or cab
8. Raman Science Center
The world of science continues to baffle even today. The Raman Science Center makes it to the Nagpur famous places list and can help you understand the magic of science. It was founded in 1992 and named after the Indian physicist and Nobel prize winner Chandrashekhar Venkata Raman. They have a science park, a planetarium, a prehistoric animals park, a 3D science show and an inventions gallery. You could easily spend a day here and head to the Gandhi Sagar Lake floating garden later. You have to put this on your list of the best places to visit in Nagpur!
How to get there: It's best if you can get an auto or taxi. The closest metro station (Dosar Vaishya Square) is a 1.5km walk from the science centre.
Places to visit near Nagpur
9. Tadoba Tiger Reserve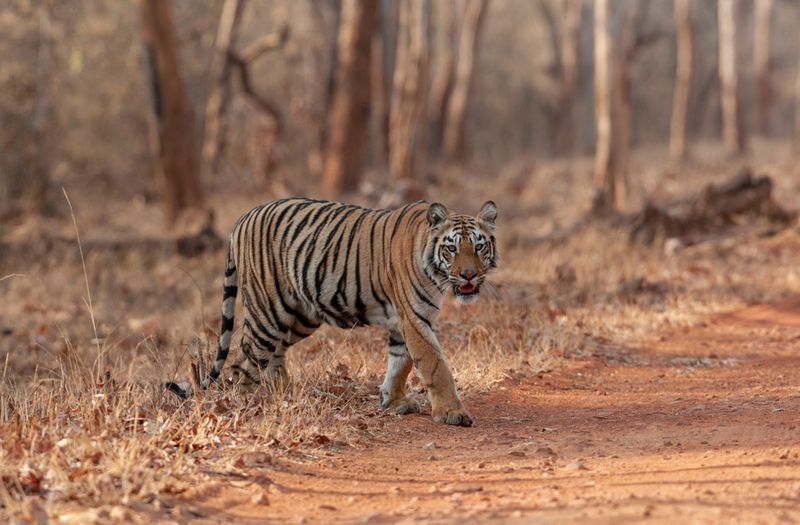 Safaris are a wonderful way to test your patience and experience something larger than you. Seeing a tiger, for example. There are several tiger reserves in Maharashtra that let you do this. The Tadoba National Park is Maharashtra's largest and oldest, consisting of about 50 tigers. While there are many other animals that live in its forests, the tiger is undeniably the highlight of every visit. Spotting one makes Tadoba the highlight of tourist places in Nagpur. Apart from that, the reserve is also home to a rich diversity of birds and animals such as sloth bears, barking deer, flying squirrels, leopards, hyenas and so on. Visit between December to January if you want to catch the migratory birds and between March to May if you want to meet the tiger. There are plenty of packages available on their website or you can book with an independent organisation as well.
How to get there: Tadoba is about 150 km from Nagpur city. There are frequent buses to go there or you can book a cab.
10. Amba Khori Falls
About 100 km from the city of Nagpur sits the Amba Khori waterfalls. Of the many things to do in Nagpur, these offer a beautifully quiet escape into nature. They are best-visited post monsoons so you can witness them in their entire majestic beauty. However, you may need to trek in some spots to pack your best gear and plenty of water. Talk about unforgettable places to visit in Nagpur, right?
How to get there: The best way to get here is by hiring a taxi since buses might not take you to the right location.
11. Nagzira Tiger Sanctuary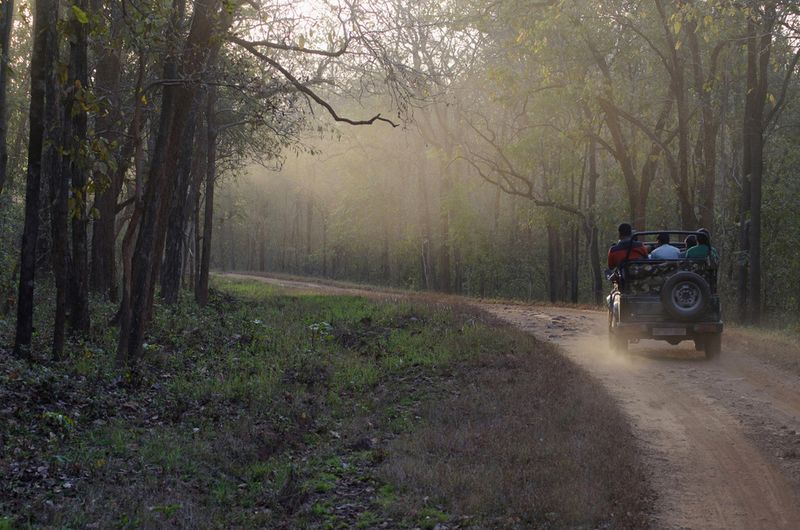 If you want more things to do in Nagpur, the city is blessed with a generous forest cover all around it. Of the many best places to visit in Nagpur, its plentiful reserves created for protecting wildlife are a must-visit. Apart from the Tadoba Tiger Reserve, the Nagzira Sanctuary has become a popular favourite amongst wildlife enthusiasts, researchers and filmmakers. Located about 130 km from Nagpur city, Nagzira is home to the Bengal tiger, Dholes, wild Boars, Mouse Deer and other jungle cats. You also get to meet some unique migratory birds like the bar-headed goose and 9 different families of butterflies. The sanctuary is closed during monsoons so keep in mind to carry the right clothing when you visit during summers and winters respectively.
The best way to get around in Nagzira is by booking a jeep safari. It is also advised to book an overnight stay there to get the full experience of this gem from the Nagpur famous places list. You might also witness wildlife encounters in Maharashtra here.
How to get there: The best way to get to Nagzira is by booking a taxi. 
---
Photo: Shutterstock