The search for the best food in Nagpur will generally lead you to bhojnalayas serving saoji delicacies. Chances are you will also be directed to a spot for spicy misal, orange barfi, matka biryani and other places, which will turn out to be the most unique restaurants in India. If you're not from Nagpur, you surely haven't sampled the street food here. But when you begin to explore the street food in the city, you'll get curious reading names, and ultimately love whatever comes on your plate. That's the beauty of Nagpur. This unassuming city is turning to be a mecca for food, offering dishes you've never seen before, and spiced with lots of tarri and rassa. Whether you're passing Nagpur or headed there for a trip, save our list of the best places to eat in Nagpur. You'll soon begin to love the street food in Nagpur after a bite. Here are eight eateries that serve the best street food in Nagpur.
1. Misal pav at Ghugare Nasta Point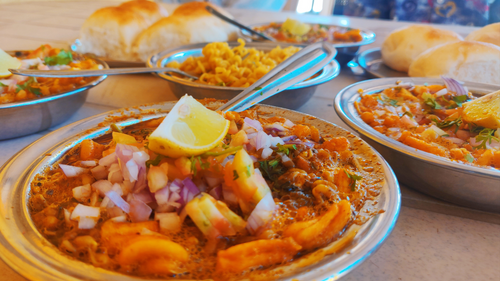 While the owner claims to be the first to have brought the concept of vada pav to Nagpur, this nasta point is where you can go for a bite in the evening. Stop over for some chai, and soon you'll end up ordering Nagpuri misal pav, sambharvadi, vada pav or aloo bonda, and more. This is one of the best places to eat in Nagpur, if you're hunting for a good plate of misal and fried Maharashtrian snacks.
Location: Sitabuldi
Timings: 10am-8pm (closed on Sundays)
2. Patodi kadhi at Zilla Patodi
A unique street food in Nagpur, Zilla Patodi is the spot to eat patodi kadhi. Patodi is a stuffed fried snack that's quite like a kachori or samosa but tastes different because of the stuffing inside. The patodi is broken by hand and Rajasthani kadhi is poured on top, followed by a ladle of spicy rassa. Sounds delicious? It really is! And, this is the best place to eat it in Nagpur.
Location: Red Cross Rd, Civil Lines
Timings: 10am-6pm
3. Anda pav at Israel Andewala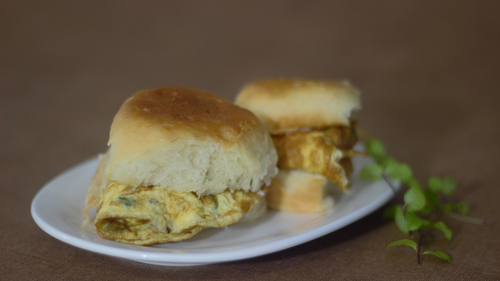 Mmm…The humble anda pav is a hit in any city, isn't it? And Javed Bhai who operates Israel Andewala in Nagpur's Mominapura makes it the best in the city. This is one of the popular street foods in Nagpur when you're in the mood for a great omelette stuffed in a bun. But at this spot, you also get chana pav, and fried egg, or boiled egg in pav. And so, naturally, this is the best place in Nagpur to grab a bite of anda pav.
Location: Mohammad Ali Rd, Bakramandi, Mominpura
4. Flavoured chai at Hyderabadi Irani Chai
Street food in Nagpur would be incomplete without its various chai stalls. And, Hyderabadi Irani Chai stands out with its offerings. You'll find flavours like black current, guava, kiwi, litchi, and pineapple, among others. And, the owner is quite jovial and usually puts on a show while making tea too. This is one of the best places to go to for a unique chai experience in Nagpur. 
Location: Main Bazaar Rd, Jaripatka
Timings: 7am-8pm
5. Gulgula at Gulgula Hotel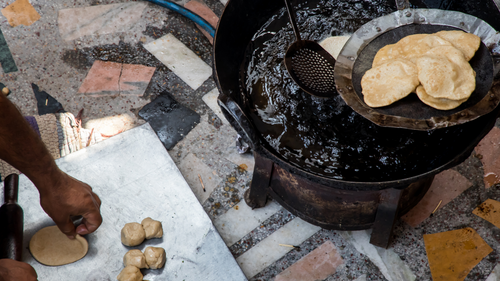 Yet another unique street food in Nagpur, Gulgula Hotel is popular for Gulgula. Although primarily a sweet shop, the gulgula you get here is a snack you won't get anywhere else. Made with maida, the gulgula has a subtle sweet flavour. It resembles a Mangalore bun, but owners of Gulgula Hotel – which has now gone on to add two more branches in the city, owing to the snack's popularity – will tell you that you could eat this with rassa, dahi, rabdi, milk, chai, and literally anything you prefer. 
Location: Mohammad Ali Road, Mominpura
Timings: 7am-11pm
6. Kulhad chaat at Sai Chat Center
Hot ragda, chutneys, dahi, and a mixture of crispy and fried items are all added in a kulhad to make a kulhad chaat. An item you'll only find at Sai Chat Center, the kulhad chaat is one of the most popular dishes when you're seeking street food in Nagpur. There's a delicious mix of items that go in the kulhad and each bite packs lots of flavour. No wonder the chaat shop has managed to gain popularity with this dish and has become one of the best places to eat in Nagpur. 
Location: New Sneh Nagar
Timings: 4pm-11.30pm
7. Tarri pohe at Ramji Shyamji Pohewale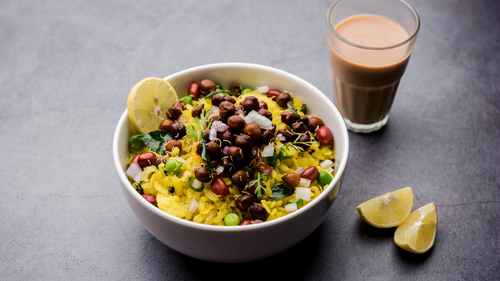 What do you get when the owner is from U.P. but is running a pohe stall in Nagpur? A plate of delicious tarri pohe! Look around for street food in Nagpur and it's likely that someone will recommend you try a plate of tarri pohe. The spicy tarri on top also contains channa and makes the pohe even more delicious. Ramji Shyamji is one of the best places in Nagpur to grab a plate, whether you're a local or a tourist. Afterall, this is a classic Nagpur food item you can't miss.
Location: Beside Santaji Mahavidyalaya,Sneh Nagar, Square, Chatrapati Nagar
Timings: 6am-3pm
8. Dosa 85 at Suraj Dosawala
This list should be enough to convince you of how unique the street food in Nagpur is. But to add to that, Suraj Dosawala ups the game. The list of best places to eat in Nagpur is exhaustive, but Suraj Dosawala makes a mark with his weird dosa offerings. To some of you, this might be cringe. But to Nagpur locals and many others, this dosa stall stands out not just with the dosa toppings but with their names as well. You can try pizza dosa, pubG dosa, dosa 85, chhota bheem dosa, motu patlu dosa, among others. Each dosa is loaded with a items like paneer, lots of veggies, sauces, and of course, cheese.
Location: Reshimbagh Rd, Siraspeth, Nagpur
Timings: 2pm-9.30pm
---
Photo: Shutterstock