I've always felt that there is a palpable sense of multiplicity to the city-state of Singapore. From its colonial underpinnings and grand buildings that highlight its heritage to its cutting-edge modernity—Singapore has augmented its position as South East Asia's truly 'first world country'. I also glean this from some of the city-state's key attributes: an inspiring 'City in Nature' destination that is not only vibrant and cosmopolitan, but also rooted in strong multicultural heritage—thanks to its mix of Malay, Chinese and Tamil cultures.
My recent trip to Singapore had me return to the country after a 13-year-long gap. And boy, was I bowled over by how it manages to connect across different types of travellers by showcasing the ordinary that is made extraordinary! All this, through a rich tapestry of unique and unexpected experiences under the aegis of the latest 'Made in Singapore (MIS)' tourism campaign and 'Passion Made Possible' destination brand. Spotlighting quintessentially Singaporean experiences—from iconic attractions to hidden gems—all of which are deeply rooted in the unique passions that characterise Singapore's identity. 
And even though I loathe to pick just 10 such experiences and activities, in honour of brevity, I'll buckle down and do just that. So, in no particular order, here is my pick of the top 10 most interesting things to do in Singapore:
1. Dine at Keng Eng Kee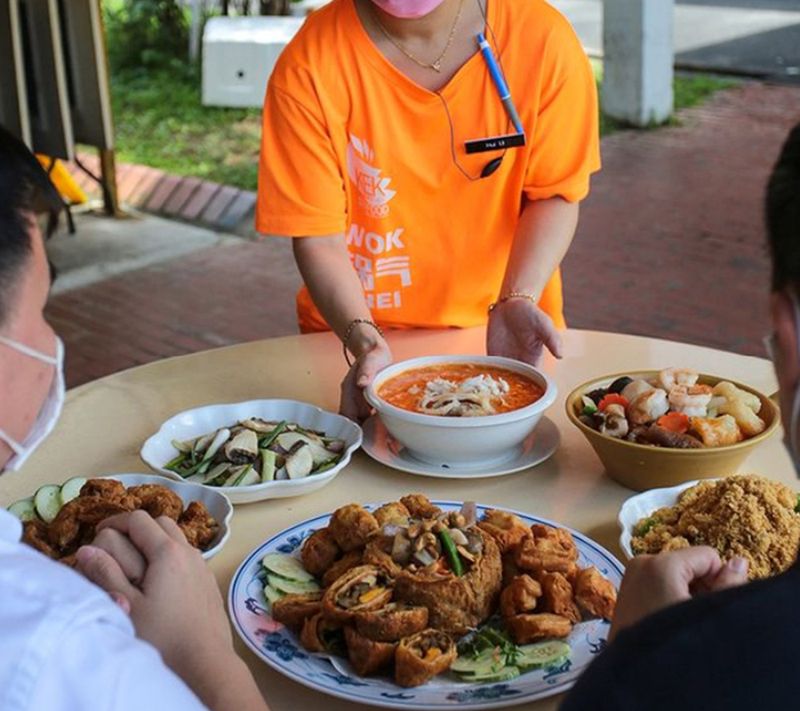 If there is one thing I love the most about travelling in South East Asia, it is the fact that you can eat whatever you want, judgement free, at just about any odd time of the day! Putting this to the test is the wonderful zichar or hawker center culture of Singapore. One that even got a UNESCO nod in 2020 when Singapore's unique hawker food centres and zichar food were added to the list of Intangible Cultural Heritage. One such well-lived icon, having hosted international celebrities and even featuring in the Netflix show Street Food is Keng Eng Kee at Alexandra Village. Apart from its popular moonlight horfun and coffee pork ribs, the chilli and black pepper crabs are also recommended. Though I'd personally plumb for their utterly moreish deep-fried squid that comes to your table dusted with salted egg powder.
2. Mr. Bucket Chocolaterie Chocolate Appreciation workshop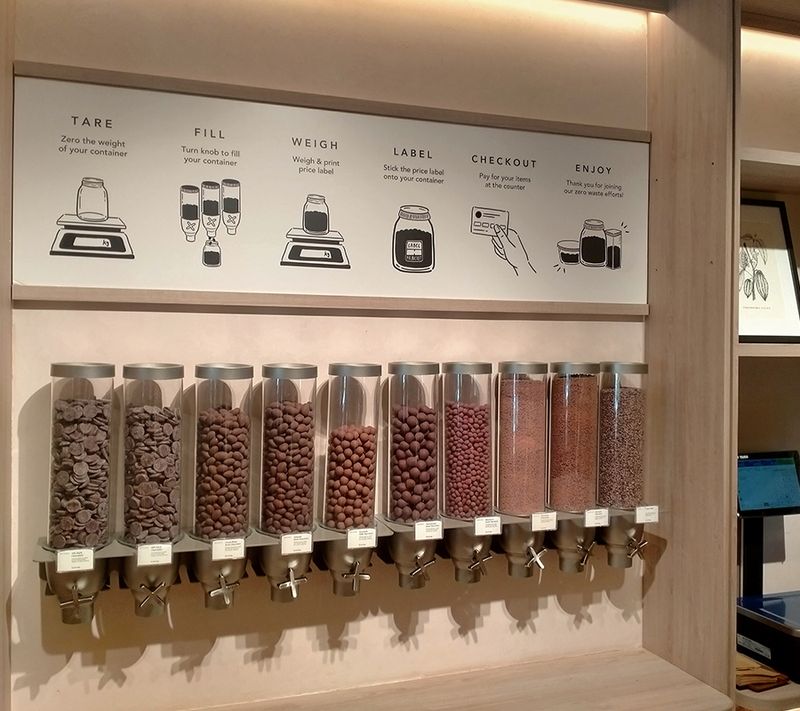 No need for a golden ticket to step into this brand-new chocolate wonderland at Dempsey Hill that will delight your senses. At this chocolate lab-cum-cafe, I got to learn not just about the bean to bar journey, but I also got to craft my own chocolate from a range of interesting ingredients that even included dried, spicy prawns! Among the flavours of chocolate, the gingery Earl-Grey bar and the 70% dark chocolate bar were to die for, as was the rather unique cocoa wine that my friends and I were plied with.
3. Tanglin gin distillery tour and tasting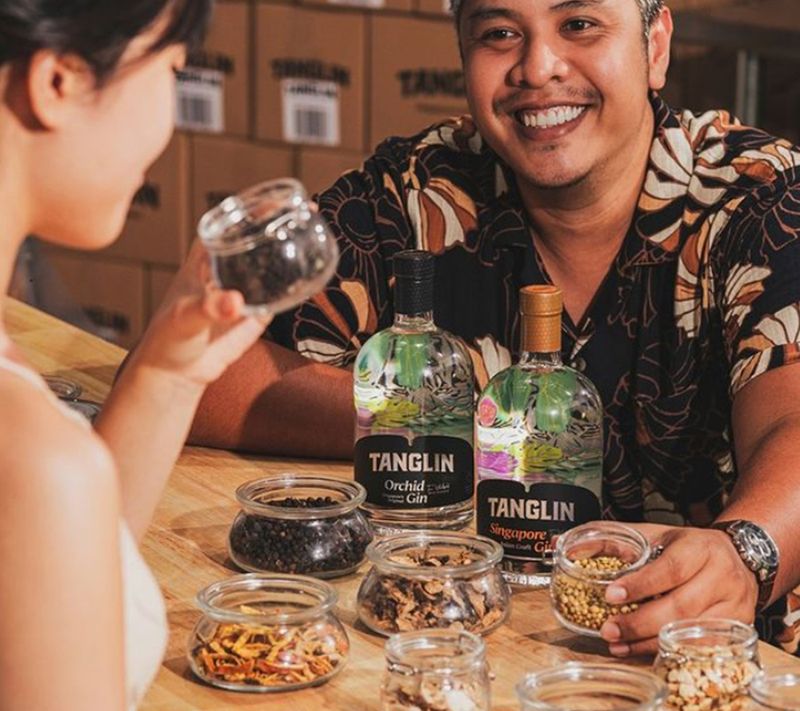 Speaking of alcohol in the Dempsey Hill neighbourhood, Tanglin Gin Distillery is in the heart of the Tanglin area that was once said to be home to many spice gardens. To get an introduction to Tanglin Gin, visitors can sign up for a distillery tour which will take them through the distilling facility and end with a tasting at the Tanglin Gin Jungle. After this, visitors can wind down at the bar and have a drink with some light bites. Speaking of the gin, one gets to 'nose' about a whole bouquet of botanicals that go into their many varieties. One even had a generous bit of our desi dried mango powder or aamchur in it, besides exotic ones like Kampot pepper and Angelica root.
4. Cookery magic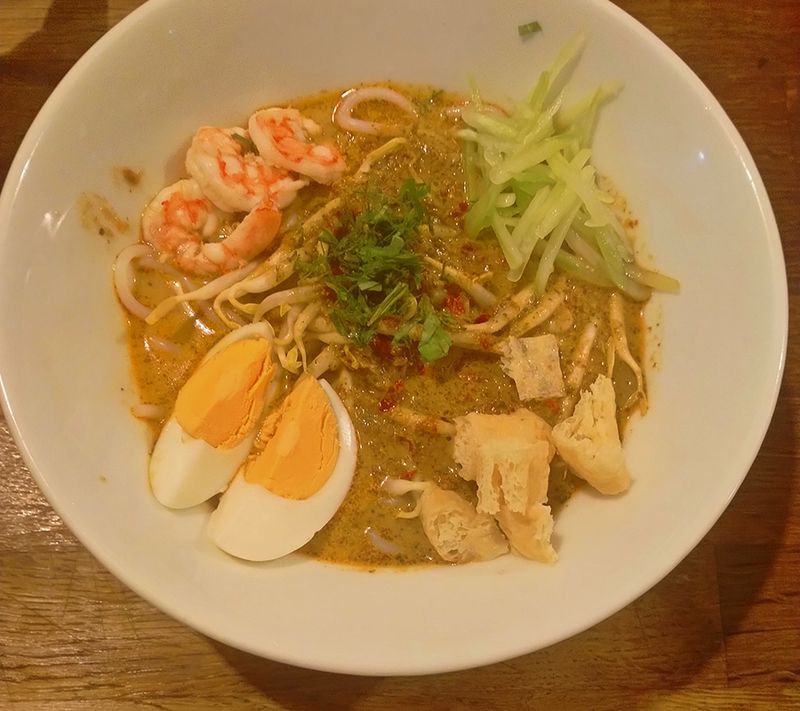 With this activity, you may not have to sing for your supper, but you'll surely have to put in some elbow grease for it. Just ask me! Trying my hand at making an authentic Singaporean curry laksa saw me partake in a hands-on cookery class run by a very warm and knowledgeable lady. Owned by local culinary instructor and self-taught chef, Ruqxana Vasanwala, Cookery Magic on Fidelio Street in Suburban Singapore offers cooking classes and welcomes visitors with authentic stories about Singapore's rich culinary traditions. Do book one of the cooking classes and learn how to cook popular Asian and Singaporean cuisine in Ruqxana's beautiful outdoor home kitchen.
5. Go on a "haunted" tour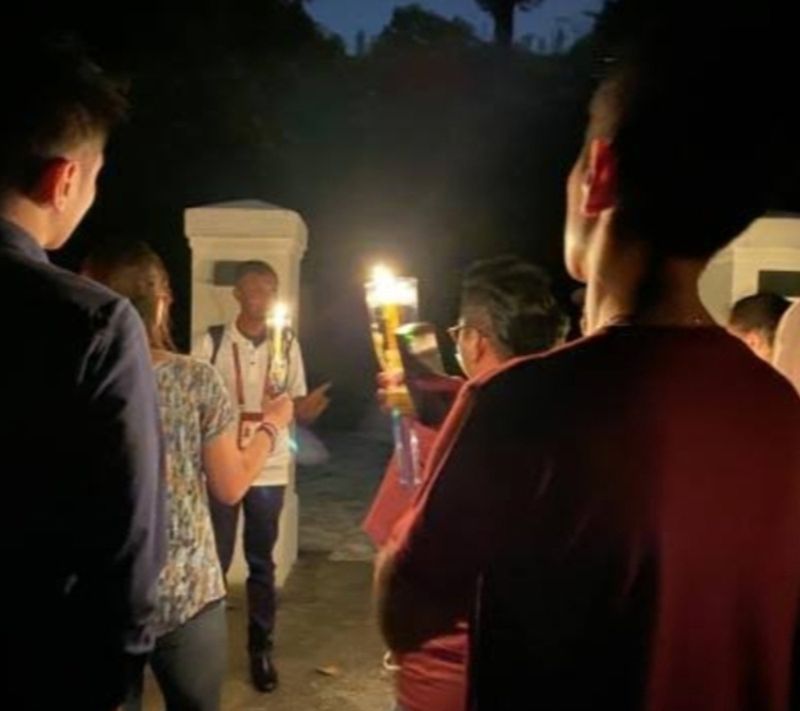 Ever the lover of such weird and wacky tours, I went on a spooky joyride back in time with Creepy Tales of Singapore by Oriental Travel and Tours. After meeting at the Haw Par Villa Station Exit A, one gets to join the team and explore the creepy side (and sites) of Singapore—replete with candles and ghost detecting devices while hearing stories about World War II in Singapore. Experience goosebumps as you discover Singapore's urban famous legends in sheer darkness, with visits to a secluded hill, cemetery, WWII battlefield, as well as a Japanese laboratory that has a long history of massacres! Spooky enough for you!?
6. Dinner at ANDSOFORTH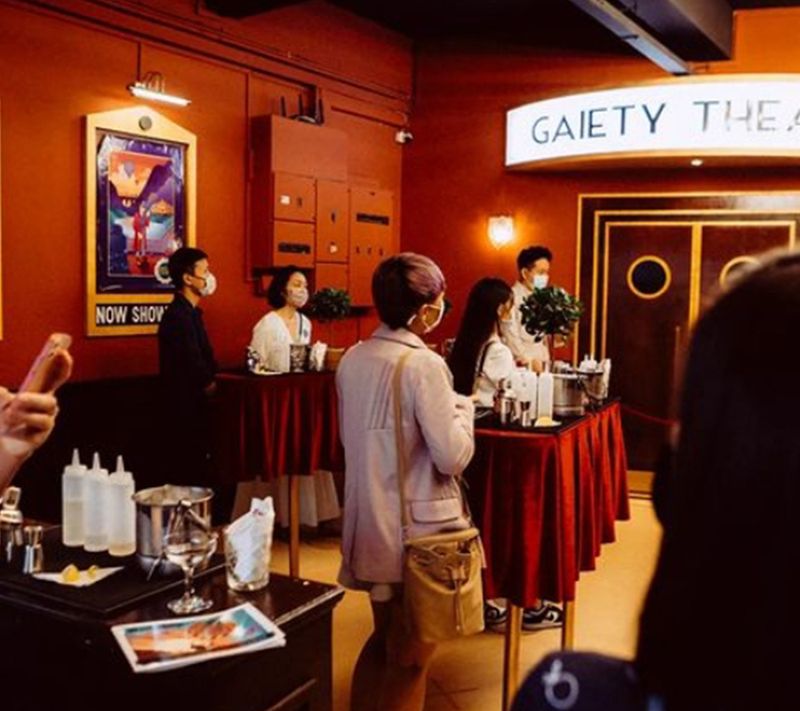 This one is for all the literature and adventure buffs out there. Experience Jules Verne's Around the World in 80 Days in a unique and exciting way at this hidden restaurant called Andsoforth—one that's housed on the fourth level of a nondescript industrial estate building in Suburban Singapore. This unique meal features innovative international food (I loved the butter chicken kulcha wrap!) and sets itself apart with interactive activities hosted by professionals that will make you feel like you have travelled back in time. Craft a cocktail yourself, survive a jungle expedition, and watch a circus trapeze artist do incredible feats among other visual extravaganzas. The use of authentic outfits and stunning set designs fully bring the adventure to life in this one-of-a-kind literary immersive dinner.
7. Vespa sidecars night tours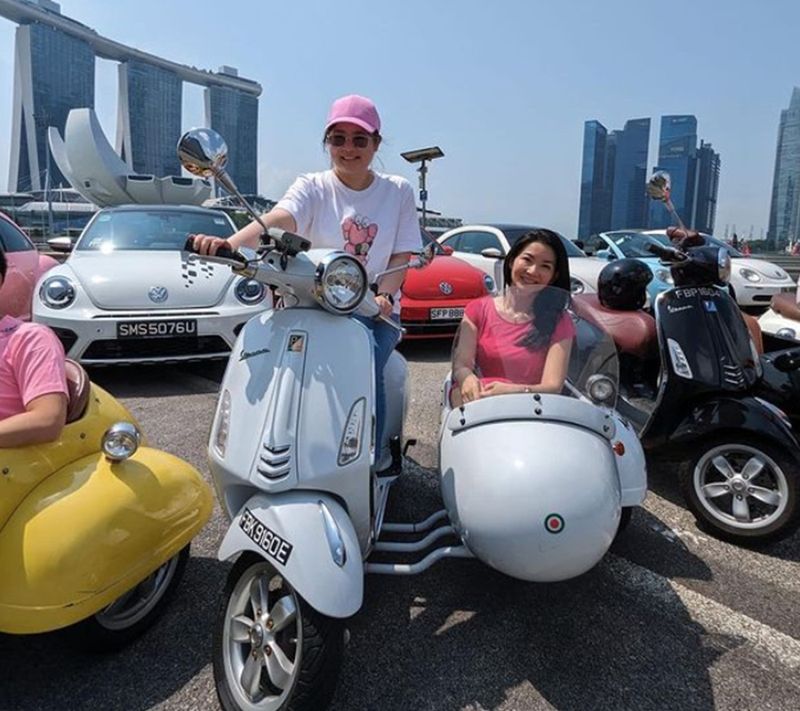 With the world's first vintage Vespa sidecar tour that I did on my last night in Singapore, I got to relive the nostalgia of my childhood sitting in my Dad's Vespa side car. During the hour-long tour, one gets to traverse quaint enclaves in style—seated in a very colourful Vespa with the wind in your face. All this, as your rider zooms you pass different districts and neighbourhoods of Singapore making short photo-op stops en route. These include Joo Chiat, Kampong Gelam, Tiong Bahru, and the iconic Raffles Hotel. I would highly recommend this tour.
8. Craft a DIY t-shirt tote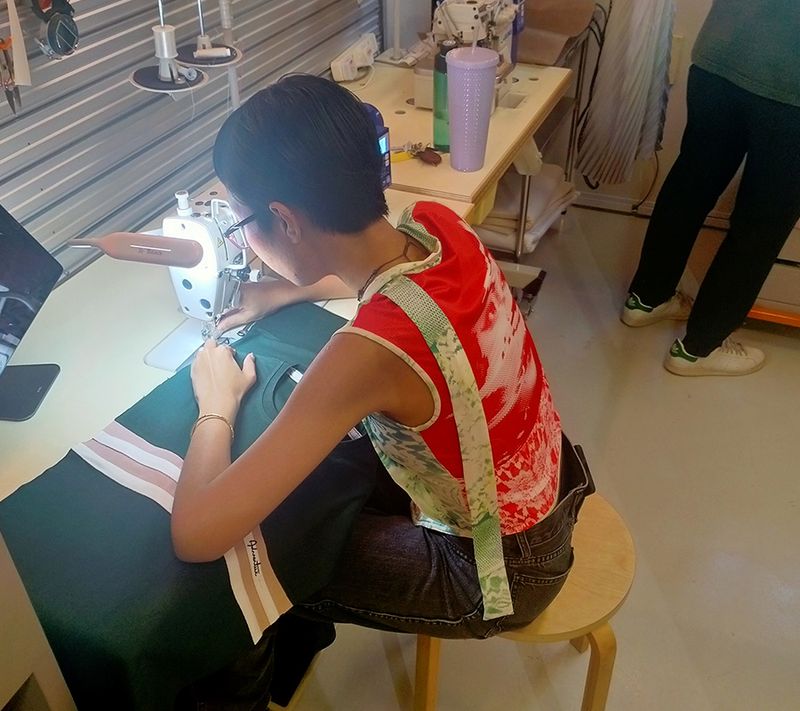 This activity, was hands down, the most fun one I'd taken up on this trip. At Ginlee Studio, housed in Raffles City, one can take in an old (or new, in my case) T-shirt and have it upcycled into a one-of-a-kind tote back in under an hour and a half. It was a few years ago that Ginlee Studio co-founders and married couple Gin Lee and Tamir Niv launched bag-making workshops that promote upcycling and circularity, thus breathing in new life to old discarded garments. Using your own tee, the hands-on workshop allows you to create a tote bag that retains the original identity of the tee, via its neckline. You learn how to use a fabric backing, attach rivets and straps. and finally how to stich your brand-new tote together.
9. Drink 'famous cocktails'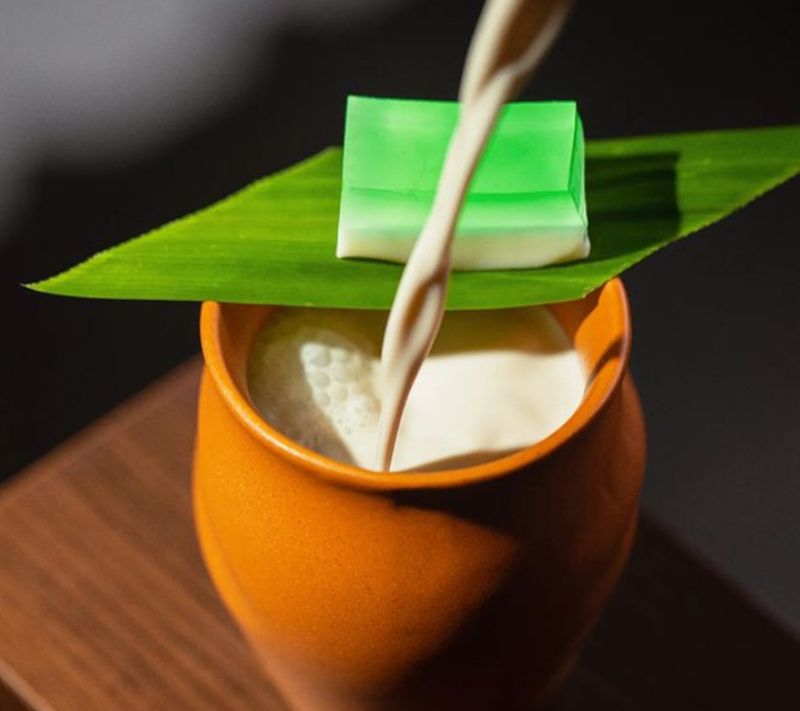 Ranked number seven on Asia's 50 Best Bars 2023, Nutmeg & Clove on Purvis Street is a gastronomic cocktail bar that marries Singapore's rich history with their Mod-Sin cuisine and progressive cocktail programme. This place reinterprets classic cocktails and dishes with a Singaporean inflection, allowing guests to learn or re-visit different elements of Singapore. In their new menu which just launched earlier this year, they pay homage to 12 famous Singaporean celebrities with a cocktail creation each–allowing guests to delve even deeper and view Singapore through the lens of a few local personalities. My pick will always be the yummy pandan-infused cognac based 'For The Love of Kueh' inspired by celeb Chef Malcolm Lee. This cocktail also comes with a bit of coconut kueh (cake) sitting jauntily atop the tumbler. Ergo, the name.
10. A fine dine end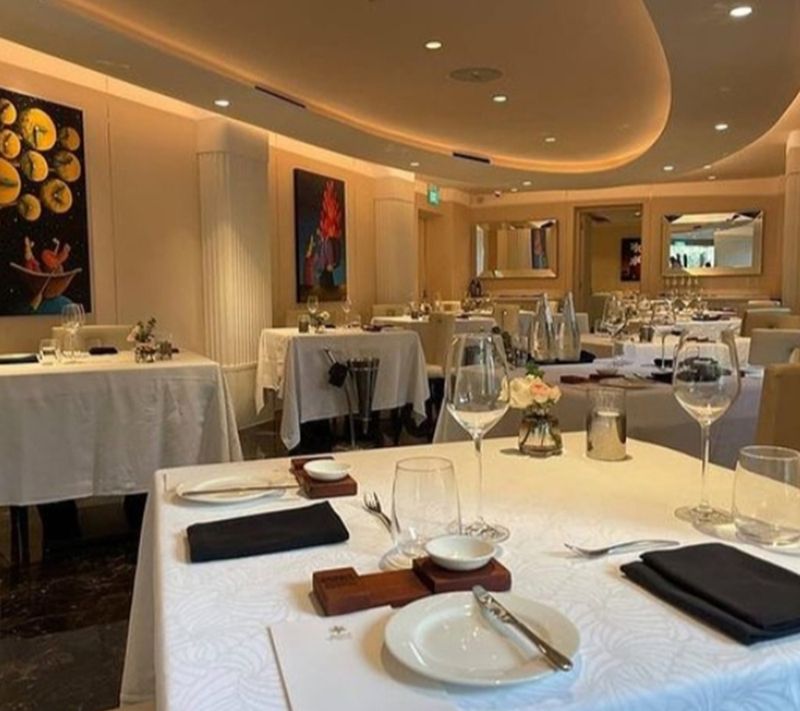 There was no better way for me to end my Singapore sojourn than by having a beautiful Omakase-style four-course set meal in the classy, yet understated and pretence-bereft setting of Buona Terra. A contemporary Italian restaurant with just 10 tables and impeccable service, this place very recently earned a single star for itself in the 2023 Singapore edition of the Michelin Guide Book. Housed in an old, restored colonial bungalow along the leafy Scotts Road near Singapore's famed Orchard Road super hub, Buona Terra simply means 'Good Earth' in Italian. Helmed by Chef Denis Lucchi from Lombardy in Italy, the inspiration of the restaurant is said to be "the whole of Italy". A place Lucchi visits regularly to handpick the finest produce of its soil that shows up in wonderful dishes like the yellowtail carpaccio and the intoxicatingly fragrant white truffle risotto.
---
Photo: Shutterstock; Raul Dias