Tis the season of love, and the best way to spend time with your loved one, is to travel and make it a trip to remember. These 10 cities exude romance and offer many enticing experiences for couples – from mesmerising hot-air balloon rides to fun picnic spots to delicious food and wine. Bookmark this list and start your travel plans for your next memorable holiday.
1. Paris, France
Paris or the City of Amour is synonymous with romance, and for a good reason (or many!) Heading up the Eiffel Tower sounds like a cliché? Not when you're sipping a glass of bubbly at its top-floor Champagne Bar, especially after dark, when it's sparkling with golden lights. A cruise on the Seine is de rigueur, of course, but I would also suggest heading to Bois de Boulogne and renting a rowboat for a spin around Lac Inférieur. Arty Montmartre is another romantic spot – visit the Sacré-Cœur and the Musée de Montmartre, and later head to Place des Abbesses and discover how to say 'I love you' in 250 languages on the Le Mur des Je t'aime. And you can't miss having a lovely Parisian picnic – two of my favourite spots are the Luxembourg Gardens and on the banks of Canal St-Martin.
2. Venice, Italy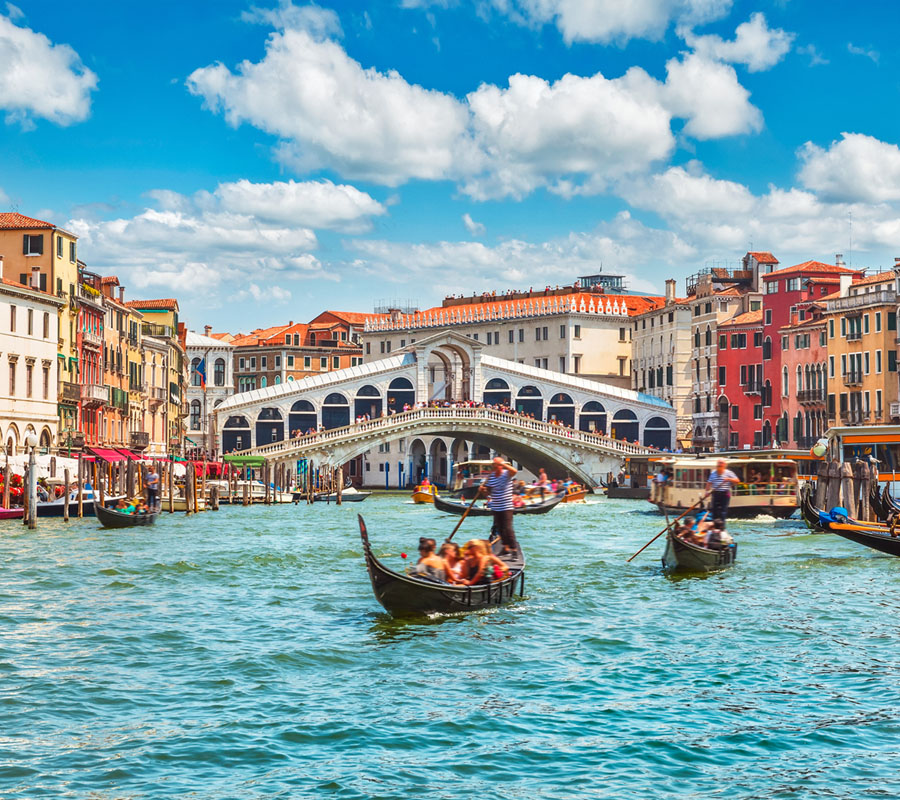 Don't let the crowds deter you – with its shimmering canals and glittering pink palazzo, Venice is a dream come true. My top tip is to actually stay in the city (rather than visiting on a day trip), which will give you a chance to experience its beauty minus the tourists– like taking an early morning stroll around St. Mark's Square or spending a late evening bacari-hopping (bar-hopping). You should also explore the (relatively) quieter neighbourhood of Dorsoduro with its museums and galleries (like Gallerie dell'Accademia and Peggy Guggenheim Collection), lively bars, and vintage boutiques. Later, catch the sunset glow over the Grand Canal from the rooftop of T Fondaco dei Tedeschi; it's free to visit but you must book in advance online.
3. Jaipur, India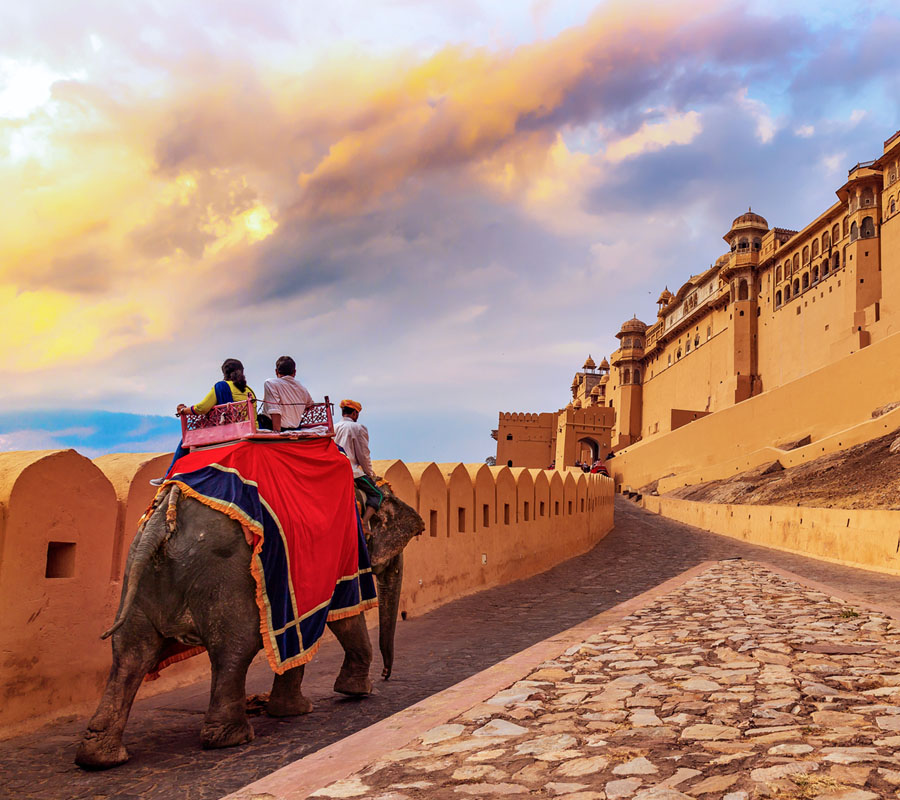 With its facades bedecked in a gorgeous pink, Jaipur always seems ready for Valentine's Day! Spend some time exploring its royal past at the City Palace and Amer Fort, both of which have stunning architecture and photo-ops; don't miss a traditional meal at the 1135 AD restaurant at Amer. For the best views, head to Nahargarh Fort; the Padao Restaurant offers panoramic views of the Pink City. Explore the colourful markets of Jaipur, especially Johari Bazaar to pick up a stunning piece of handcrafted jewellery for your better half. If you want to escape the bustle of the city, I particularly like Sisodia Rani Garden, with its manicured flower beds and tinkling fountains.
4. Cappadocia, Turkey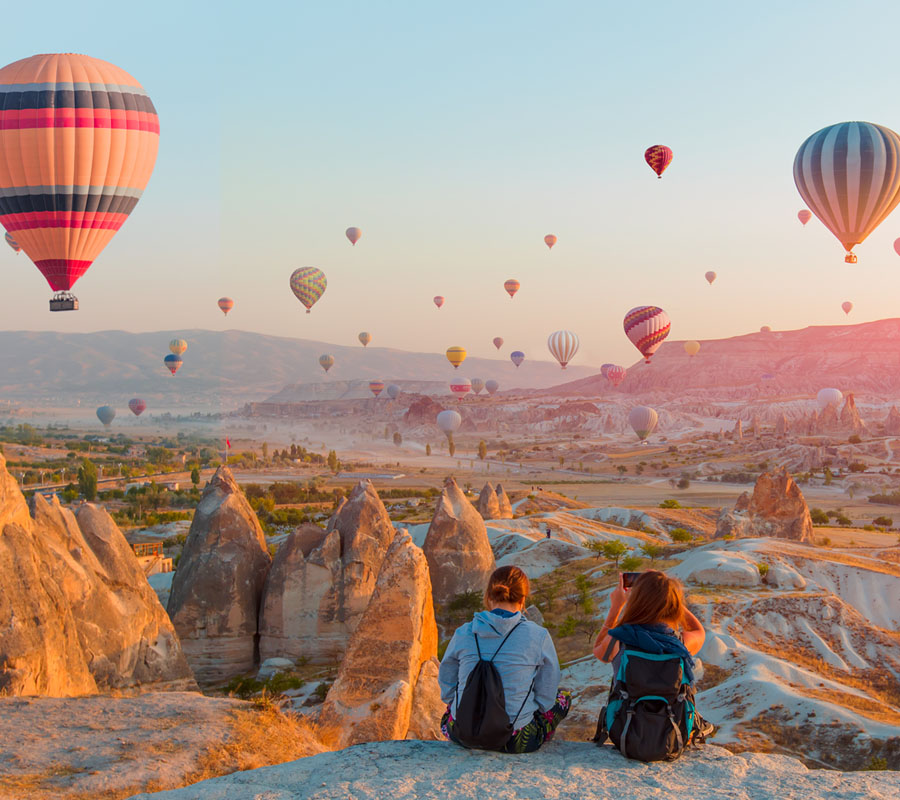 Famous for its fairy chimneys (volcanic rock formations that thrust towards the sky), underground churches, and cave houses, Cappadocia in central Turkey is a must-visit for a romantic getaway. Hop aboard a hot-air balloon to get a bird's eye view of this unique landscape. Back on terra firma, head out on a wine-tasting tour in Ürgüp, where you might stumble on an underground cave wine cellar and a bar. For a romantic date, trek through Rose Valley in the evening or just bring along a picnic and catch the sunset. And, of course, you can't leave Cappadocia without staying at least a night in one of the many boutique cave hotels.
5. New Orleans, USA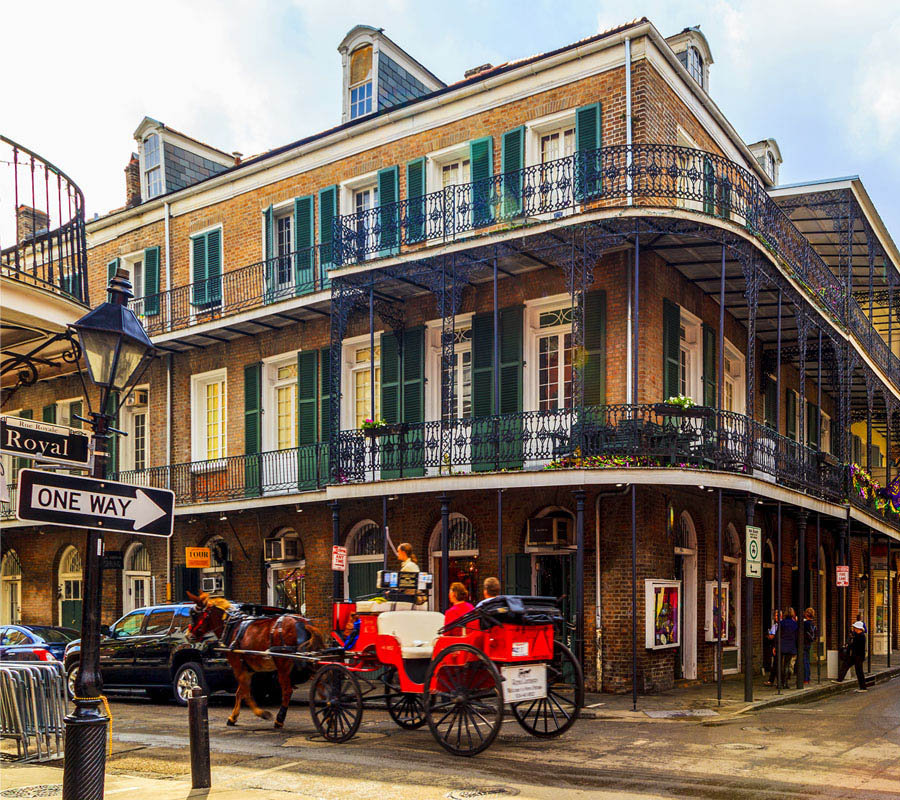 With its idyllic architecture, cosy restaurants, and smooth jazz, New Orleans is one of America's most romantic cities. Explore the picturesque French Quarter and Creole neighbourhoods in a horse-drawn carriage. Take a walk around City Park and don't miss a sweet photo-op before the Love sculpture in its sculpture garden. Try your hand at mixing a New Orleans cocktail at a mixology class or learn how to make Creole cuisine. Wind up the day with a dinner jazz cruise under the stars on the mighty Mississippi, either on a riverboat or an authentic paddle steamer.
6. Dubrovnik, Croatia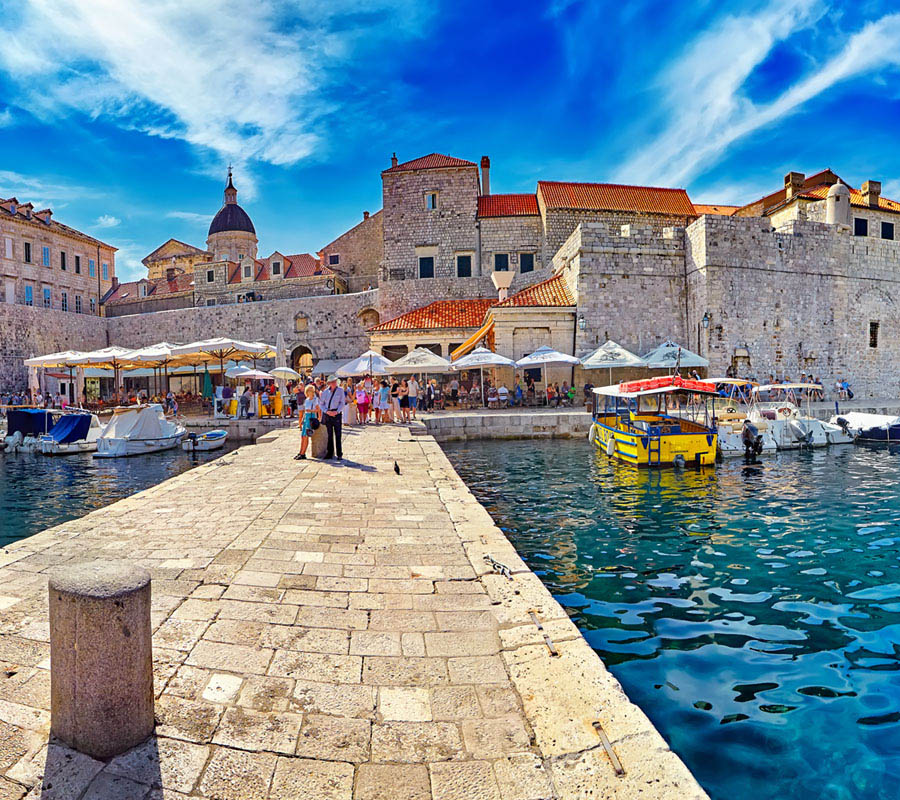 Game of Thrones made Dubrovnik famous so it's almost always heaving with tourists. If you want to escape the hordes during the day, I highly recommend packing a picnic and taking the 10-minute ferry over to Lokrum Island with its gorgeous gardens, where rabbits and peacocks roam freely, hidden coves, and even a nude beach. Return to Dubrovnik late afternoon and walk the well-preserved city walls for gorgeous views of the red rooftops and the azure Adriatic Sea. Later grab a beer at one of two cliffside bars (I love Buža II) while watching a stunning sunset, and then head over to D'Vino Wine Bar to sample some excellent Croatian wines.
7. Vienna, Austria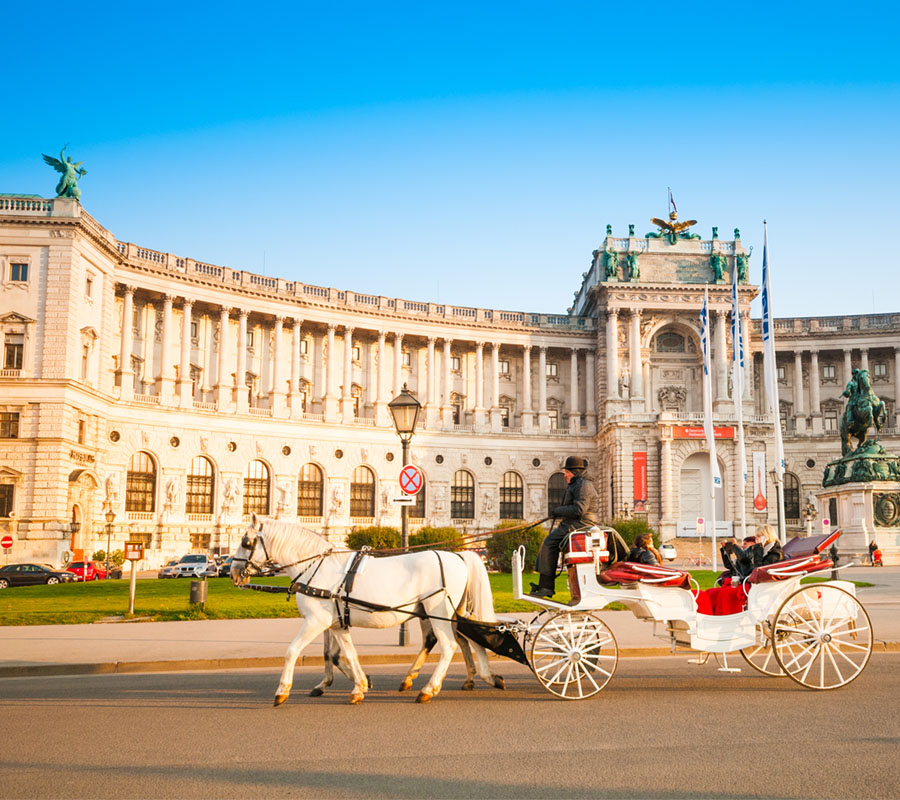 With its gorgeous palaces, evocative art, and divine pastries, Vienna is truly a treat for the senses. Take a romantic horse carriage ride to see the beautiful Baroque city, visit the Schönbrunn Palace and stroll its magnificent gardens, and take a Viennese waltz lesson at Elmayer Dance School. Soak in Vienna's arty vibe at its many museums, like the Belvedere Palace, where you can see Gustav Klimt's gold-infused painting 'Kiss'.Don't miss a bite of the famous Sacher Torte cake at Café Sacher (although I have always preferred their Gewürzgugelhupf with hints of candied orange and ginger). Or head to Café Sperl (hands-down my favourite café in Vienna), which is not as touristy and offers an utterly scrumptious chocolate-almond house cake.
8. Melbourne, Australia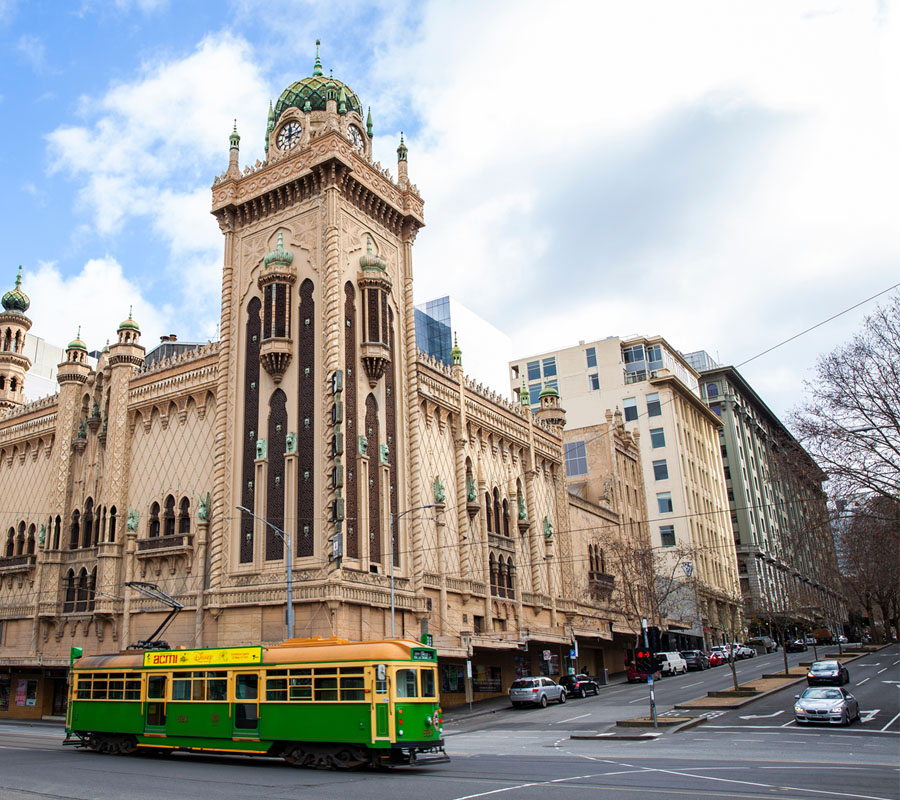 A great food scene, buzzing nightlife, and plenty of cultural attractions and festivals make Melbourne a fantastic city to explore as a couple. Have a laugh together at a local comedy club like The Butterfly Club or The Comic's Lounge. Catch a show at one of the six historic theatres in the East End Theatre District; I particularly love Princess Theatre, which dates to 1886 and sports a magnificent Victorian façade and marble foyer. Feast on an array of cuisines, whether it's Modern Australian at Vue de Monde or Japanese at Kazuki's or even Modern Indian at Tonka. Yarra Valley, one of Australia's best wine regions, is just 60 km away; take a day trip and sample wines at the cellar doors of Oakridge Wines, Domaine Chandon, and more.
9. Marrakesh, Morocco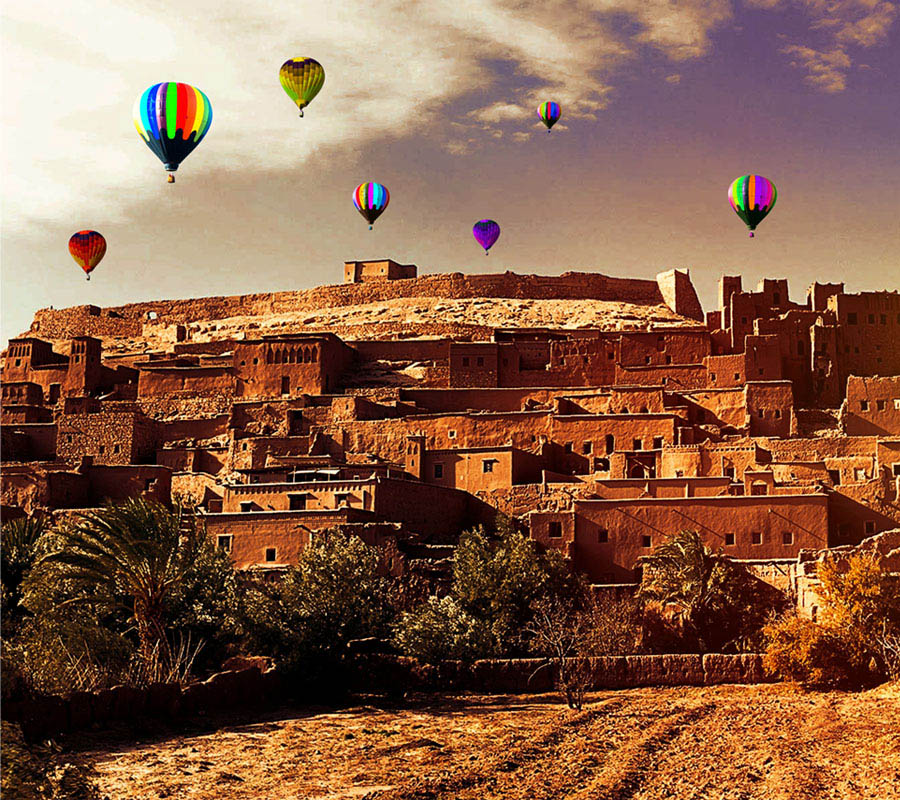 The Red City of Marrakesh is a fascinating place with bustling souks, fabulous palaces, and lush gardens. The best way to take it all in is a sunrise or sunset hot-air balloon ride over the city. Stroll together through pretty gardens like Menara Gardens or Majorelle Gardens, an oasis of bamboo, cacti, and water lilies. Indulge in a couples' hammam spa treatment at Terre Resort & Spa, one of the few that allows couples to experience the steam bath ritual together. Later, head up to a hidden rooftop bar like El Fenn or the Photography Museum's incredible bar overlooking the Atlas Mountains and watch the sunset with a steaming cup of Moroccan mint tea.
10. Buenos Aires, Argentina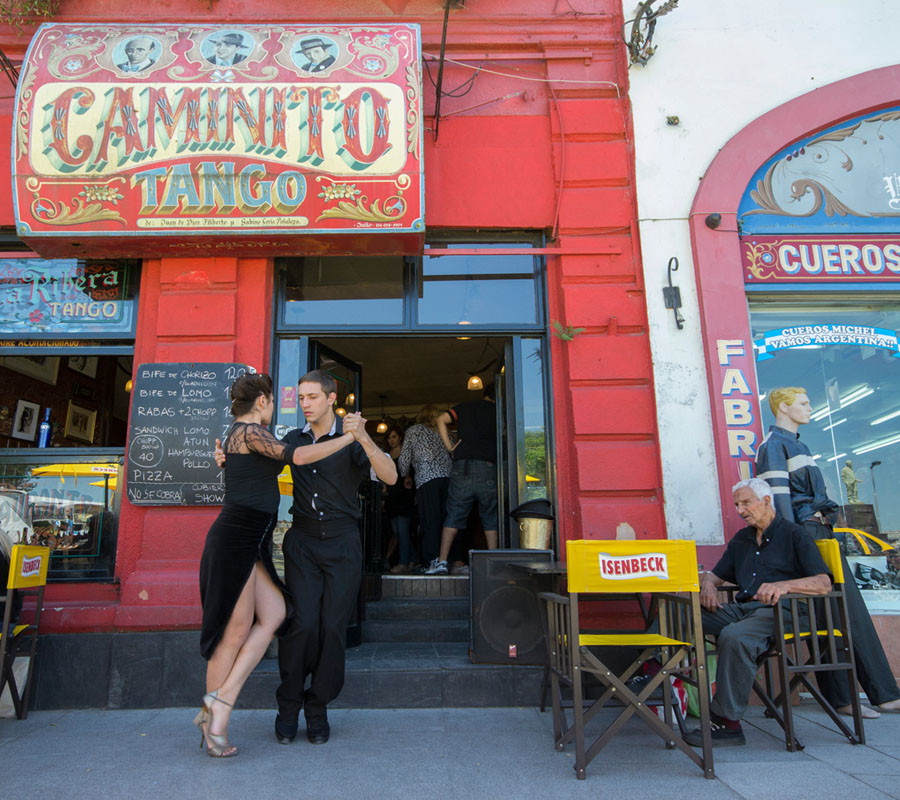 The birthplace of the world's most romantic dance – tango – Buenos Aires is known as the Paris of South America. Sign up for a class at one of the many milongas (tango dance clubs), like La Catedral, which is very popular with beginners. Get lost in Caminito, a veritable street museum of colourful painted houses in La Boca neighbourhood. Don't miss taking in a performance at Teatro Colón, one of the world's best opera houses; later head to a parrilla (steakhouse) like the iconic riverfront Cabaña Las Lilas for a juicy steak, washed down with a generous glass of Malbec.
Photo: Shutterstock