Are you a beach or a mountain person? If you're in Maharashtra and love all things sun, sand, and sea, you have to head to Alibag Pune for a quick weekend getaway. Doused in serene beauty, Alibaug's stunning shores and architectural marvels will steal your breath away. Dip your feet in the soft, warm sand at the best beach in Alibaug, witness a picturesque sunset at Kihim, or enjoy a thrilling water sport activity at Nagaon.
Beaches near Alibaug have something for every tourist, and here are some unmissable tropical spots that will reward you with a much-needed break from city life.  Here are 10 beaches that should hit the spot if you're in Alibaugh:
1. Alibag Beach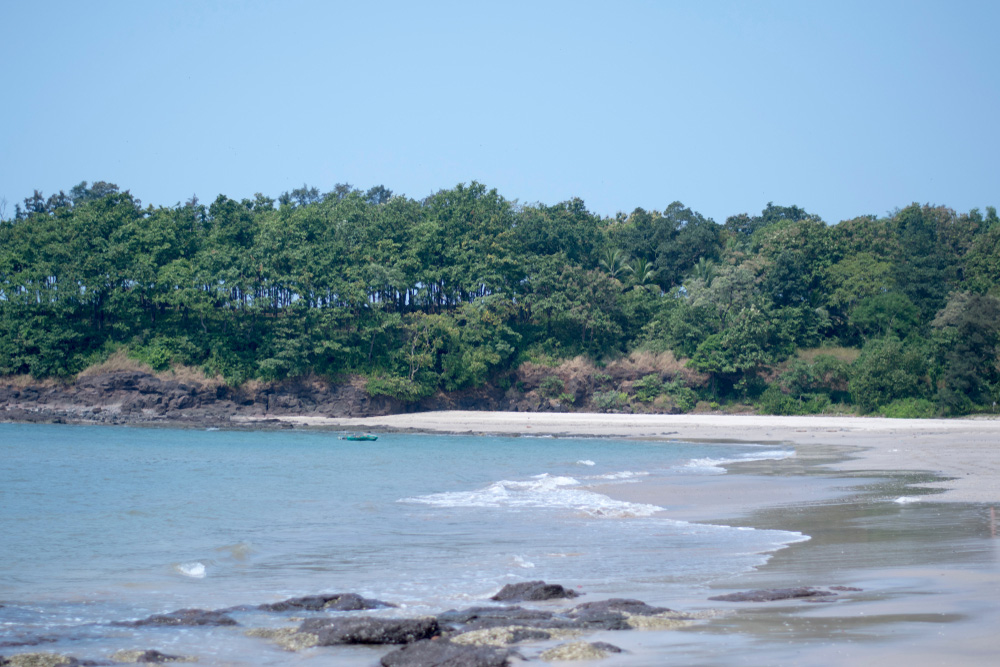 Where is Alibag beach? From Pune, it's about 145km and approximately 100km from Mumbai. Known as the best beach in Alibaug, this beauty is buzzing with tourists on weekends. A ravishing black sand coastline is lined with beach shacks, drawing tourists like moths to light. Enjoy a leisurely stroll, boat around the Kulaba Fort, watch the sunset, and unwind with a portion of fresh seafood and a good old glass of lager.
2. Kashid Beach  
The Kashid Alibag beach boasts of turquoise blue waters, silver sand, and a backdrop of verdant hillocks that is a symphony of colours. Just 30 kilometres from the main town area, Kashid is one of the best beaches near Alibaug for adventure sports like surfing and banana boat rides.
3. Nagaon Beach  
A popular tourist destination, Nagaon is the best beach in Alibaug to spend relaxing family holidays. Its charming beachside cottages will welcome you with the most magical sunrise, while the little ones can run along the sandy shores making sand castles. During the day, you can indulge in activities like parasailing, swimming, and jet skiing in the pristine waters of the Arabian Sea. 
4. Mandwa Beach  
The Mandwa Alibag beach is popular among travellers from Mumbai because it allows easy ferry access from the Gateway of India. The best beach in Alibaug to take a quick escapade and be back home in time for dinner, Mandwa's quaint shorelines and Buddhist caves will captivate your senses as you spend some time in solitude amidst nature.
5. Kihim Beach 
 A traveller's paradise, Kihim is the most popular Alibag beach to enjoy absolute nirvana. Encircled by dense forests that lend the shores of Kihim a tranquil serenity is perfect for butterfly and bird spotting. Spend the day lazily collecting unique seashells, walking to the Kihim Pond, and offering prayers at the legendary Kanakeshwar temple.
6. Akshi Beach  
The Akshi Alibag beach from Pune is an ideal destination for those looking to nuzzle amidst nature. Comfortably snuggled between Nagaon and Alibag beach, Akshi is lined with lush green plantations and cosy homestays. Spot seagulls and rare migratory birds flocking the shore in search of their catch for the day. 
7. Murud Beach
 Set along an unbeaten track, Murud is an unspoiled, quiet beach perfect to escape the buzzing tourist chaos. You can sunbathe, surf, or relax under casuarina trees and soak in the beauty of your surroundings. Located by the coast of Rajapuri, Murud is one the best beaches near Alibaug to chill and explore the splendid island fort of Janjira.
8. Korlai Beach  
The peaceful shoreline of Korlai beach is a beautiful amalgamation of white and dark sand. Set along the hamlet town of Korlai, home of the Creole Portuguese-speaking Indians, the beach is an excuse to witness the area's rich history and magnificent marvels. After a refreshing dip in the sea, explore the Korlai fort that was built in 1521 amidst the ocean.
9. Rewas Beach  
The Rewas Alibag beach is perfect for a day picnic by the sea or weekend retreats. Located near the Rewas Jetty, which is easily accessible from Mumbai by boat, the beach is blessed with mesmerising views of the Uran beach perched in the middle of the sea. 
10. Varsoli Beach  
Varsoli is the cleanest and best beach in Alibaug. Located just 3 kilometres from the Alibaug bus depot, the white sand shores of Varsoli are also a base for the Indian Naval Forces. Lined with beach resorts and cottages, Varsoli attracts tourists from all over to explore its majestic shoreline and tantalise their taste buds with lip-smacking Konkani dishes.
The next time you are in any of Maharashtra's metropolitan cities and crave a refreshing break, you know where to head. 
Photo: Shutterstock