The prolonged winter season has left most of us exasperated. And it's always our skin that has to bear the harsh consequences of the never-ending winter woes. The freezing temperatures outside, coupled with the necessary usage of dehydrating room heaters are the perfect recipe for stressed winter skin. Sudden dry patches here and there, tightening of the skin, and never-ending chapped lips often wreak havoc on us when the mercury dips. So, what should you do to combat it all? 
The easiest solution is to replenish and pamper the skin with plenty of moisture and hydration. And you need to do this diligently because a bad case of winter skin can even snowball into rashes. So, the best defense is to fortify your skin with protective ingredients. But not every one of us is a pro at reading skincare ingredient labels or making the transition from summer to winter ingredients. With the help of leading dermatologists, we decode the much-needed winter skincare ingredients for different skin types.
9 Must-have ingredients for your winter skincare regime:
1. Ceramides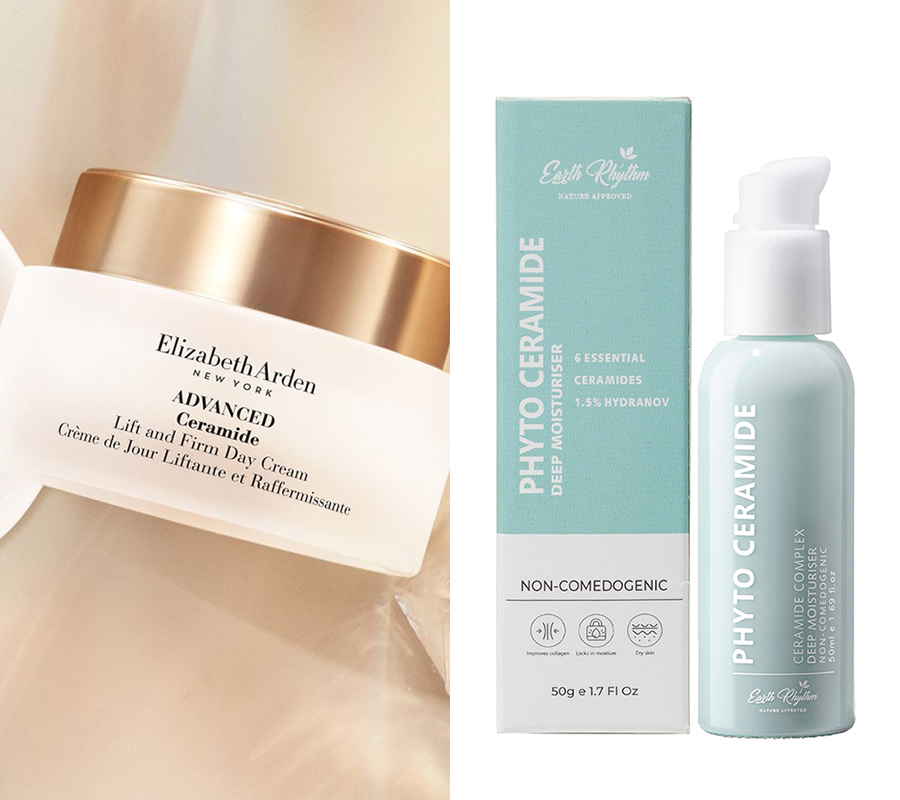 Of course, this list has to begin with ceramides. Celebrity cosmetic dermatologist Dr Chytra V Anand tells: "Ceramides are naturally occurring lipids present in the skin to form to the skin barrier, which prevents damage and excessive transepidermal water loss." Ceramides make one of the most important lipids in the skin barrier and without them, the skin can become weakened and compromised. "Using ceramides helps in restoring the skin barrier by providing natural lipids to the skin. A strong skin barrier prevents drying and dehydration of the skin," she explains.
Label check for these products includes ceramide NP (ceramide 3)/ EOP (ceramide 1)/ NS (ceramide 2)/AP, phytosphingosine, sphingosine and the number of ceramide layers. Ideally, look out for products having 4% - 5% of ceramide complex. A mix of different forms of ceramides will help enrich the lost lipids from your skin.
Our recommendation:
Elizabeth Arden Advanced Ceramide Lift And Day Cream
Earth Rhythm Phyto-Ceramide Deep Moisturiser
2. Niacinamide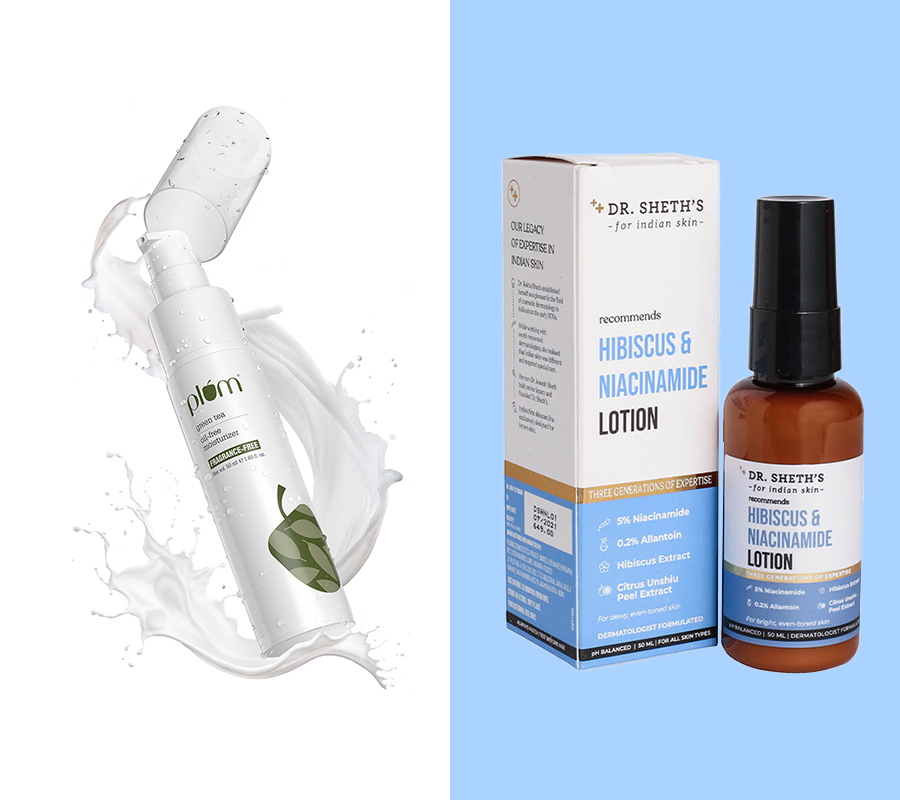 There's a reason why you're seeing niacinamide everywhere. This ingredient is becoming increasingly ingredient now, thanks to its ability to clear acne, fade discolouration, prevent ageing, and water loss. A recommended ingredient by noted dermatologist Dr Madhuri Agarwal, moisturisers containing niacinamide—which is also a water-soluble form of vitamin B3— helps in rejuvenating the dullness, banish dullness, and controlling excess sebum production. 
Our recommendation:
Plum Green Tea Oil-Free Moisturiser
Dr Sheth's Hibiscus & Niacinamide Lotion
3. Shea butter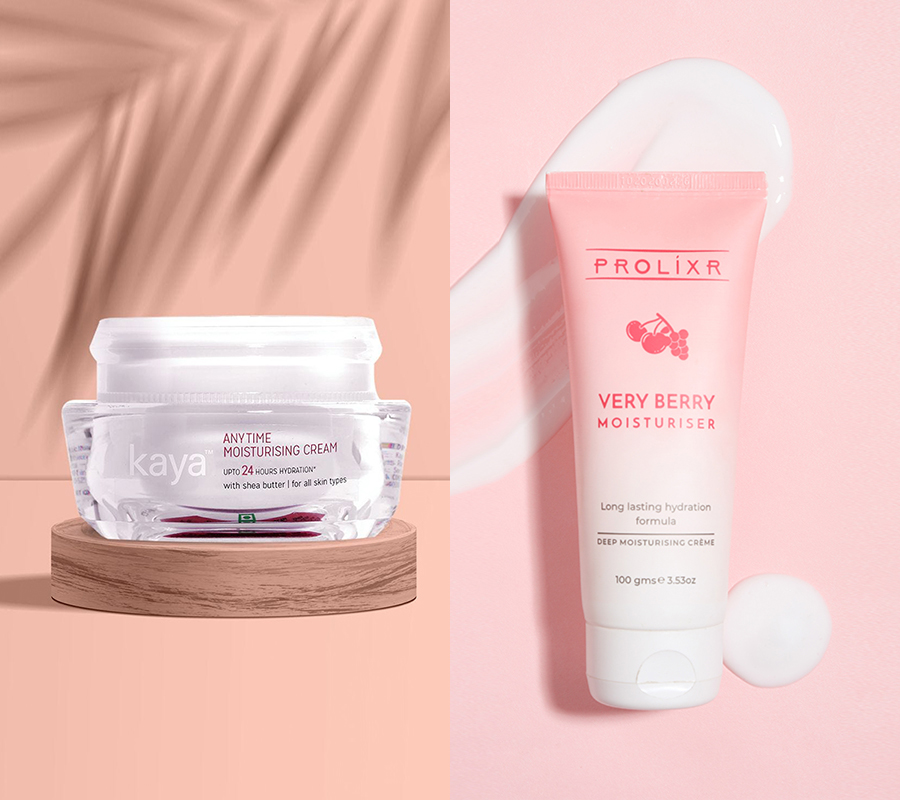 Dr Madhuri recommends shea butter for people with really dry skin. Made from the fats extracted from the nuts of the shea tree, the high concentration of fatty acids and vitamins in shea butter makes it a wonderful ingredient to soothe dry skin, according to the expert. 
Our recommendation:
Kaya Anytime Moisturising Cream
Prolixr Very Berry Moisturiser
4. Sunflower and rosehip seed oils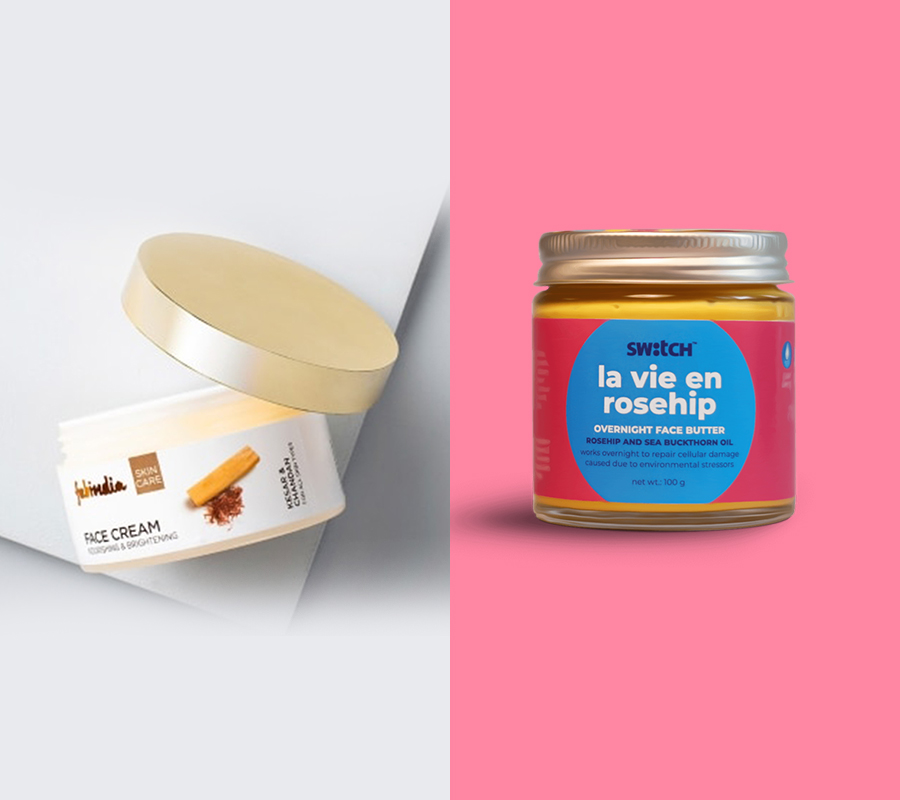 Oils are having a huge moment now. "These oils will help not only to moisturise but also repair dry skin," shares Dr Madhuri. Beloved by many, rosehip oil is known for its complexion-boosting and hydration factor while sunflower oil can help maintain the skin barrier and decrease water loss. 
Our recommendation:
Fab Essentials Kesar And Chandan Face Cream
The Switch Fix La Vie En Rosehip Face Butter
5. Glycerin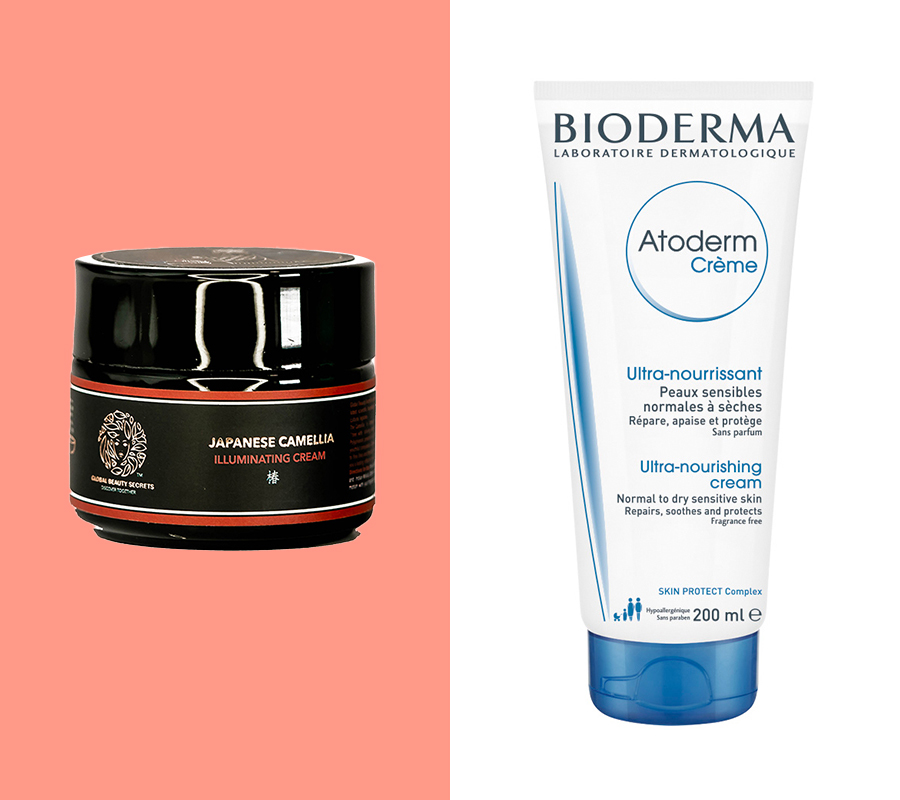 Although it isn't a new ingredient—glycerin has been a popular skincare addition in products for decades now—it is still one to embrace. "These moisturisers and hydrators increase the skin moisture content," explains Dr Madhuri. A humectant and moisturising agent, glycerin accelerates the healing of already dry skin to restore suppleness and radiance to the skin.
Our recommendation:
Global Beauty Secrets Japanese Camellia Illuminating Cream
Bioderma Atoderm Creme Nourrissante
6. Hyaluronic acid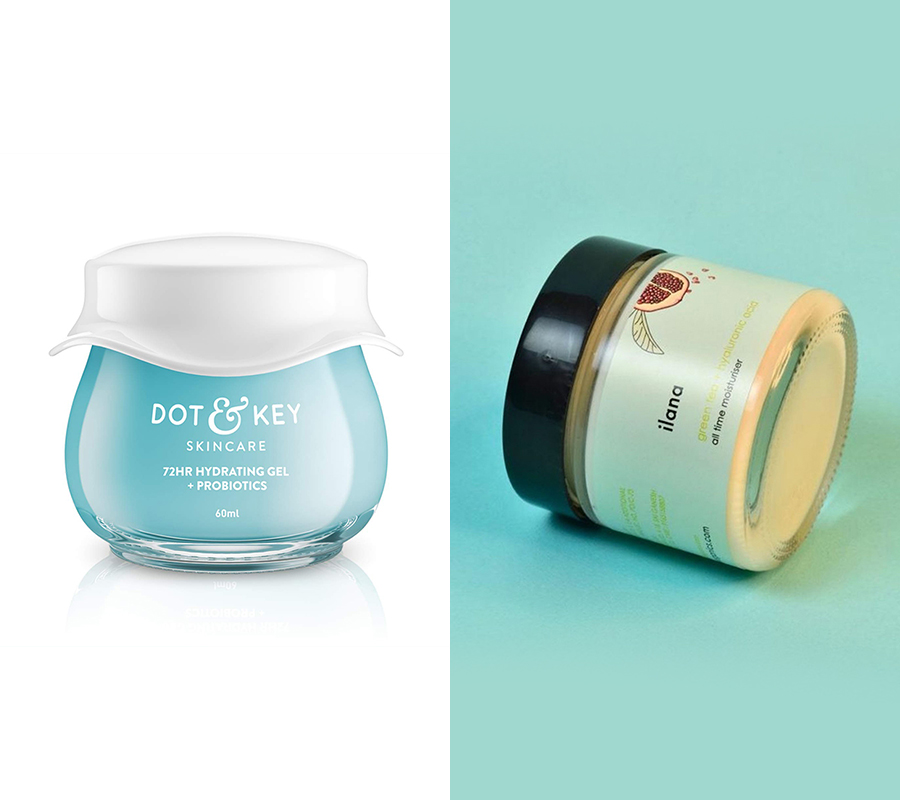 One of the most well-known skincare ingredients, most of us have been slathering hyaluronic acid as serums, ampoules, and moisturisers. Its main use and benefit is keeping the skin moist and thus alleviating dry skin. Since it's hydrophilic, it absorbs water, making your skin plump. "It enables the skin to absorb moisture from the air and can hold up to one-thousand times its molecular weight. In the winter, it absorbs moisture available within the skin to keep it hydrated and can be topically applied for superficial and instant hydration," explains Dr Chytra. 
Our recommendation:
Dot & Key 72Hr Hydrating Gel
Ilana All-Time Moisturiser
7. Squalane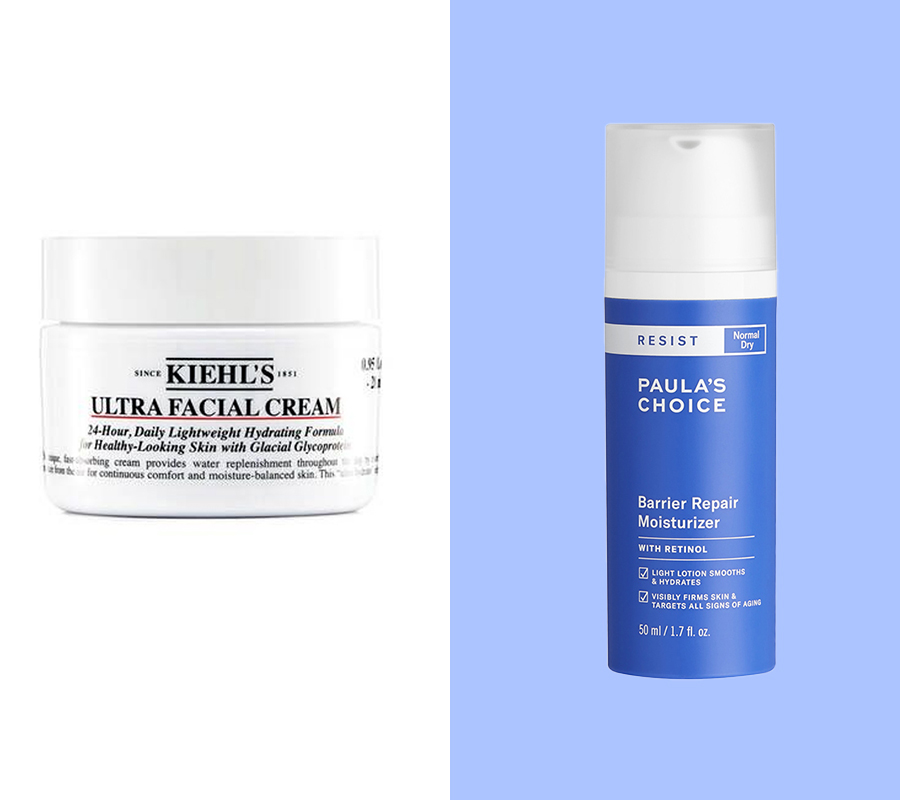 A well-known ingredient, squalane makes for great skin moisturisers. Generally, they are natural emollients that help lock moisture and ease dry patches. "Moisturisers containing squalane retain water in the skin, thereby increasing the skin's moisture content and maintaining the skin barrier function," tells Dr Madhuri.
Our recommendation:
Kiehl's Ultra Facial Cream
Paula's Choice Barrier Repair Moisturiser
8. Oatmeal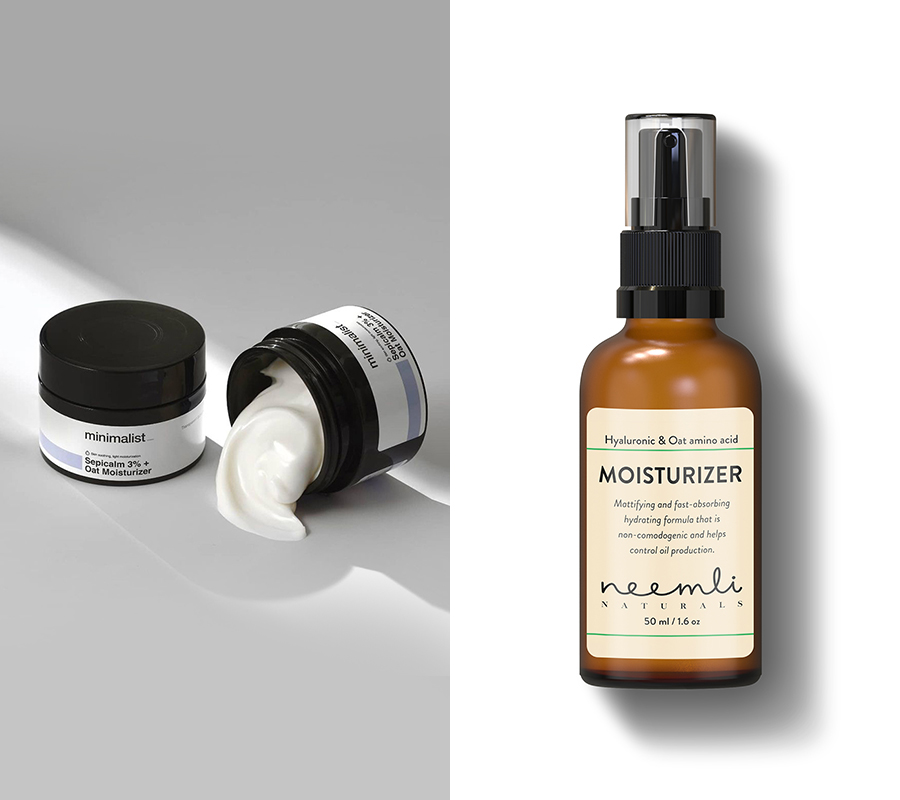 Although winters invite dryness, it also causes itchiness—a byproduct of dry skin conditions—that require attention. Oatmeal, as recommended by Dr Madhuri, is a classic ingredient that you can use as a soothing agent to relieve irritation.
Our recommendation:
Minimalist Sepicalm 3% + Oat Moisturiser 
Neemli Naturals Hyaluronic & Oat Amino Acid Moisturiser
9. Lactic acid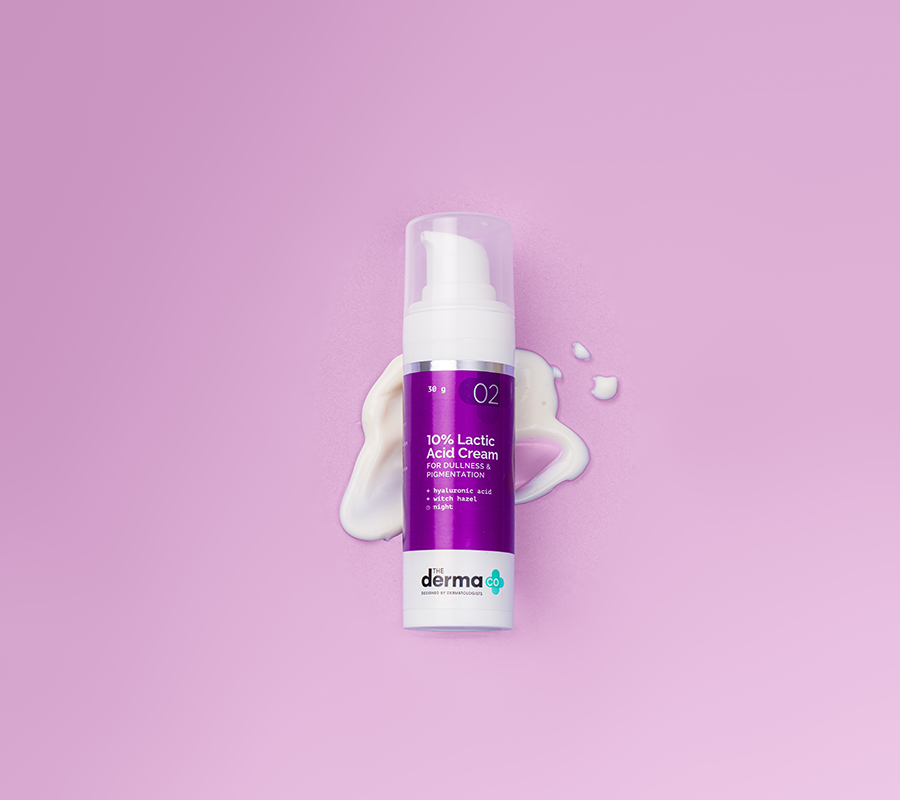 Dr Madhuri shares that lactic acid moisturisers protect the skin's barrier function, ensuring that you're safe from allergies and sensitivity. This ingredient also gently exfoliates while moisturising. "It is essential to cleanse and exfoliate the skin in the winter, especially oily skin types. Add a chemical exfoliant containing lactic acid, glycolic acid, and polyhydroxy acids but avoid physical scrubs. Switch your cleanser to a gentle, non-foaming face wash," she advises.
Our recommendation:
The Derma Co Lactic Acid Cream
Must-have antioxidant serums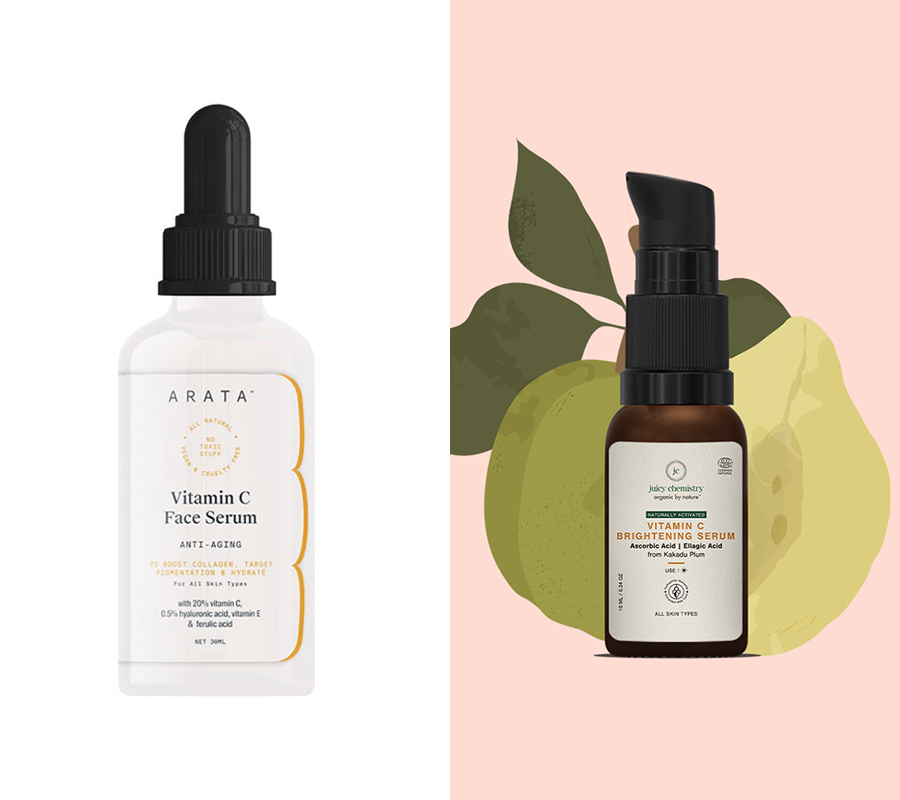 Antioxidant serums are loved by skin experts and dermatologists. "They are necessary to clear the free radical damage and protect the skin from showing sunspots and environmental damage," Dr Madhuri explains. While there is a diverse range of antioxidants to choose from, she suggests products with vitamin C and ferulic acid. "Use the antioxidant serum in the morning with the sunscreen," she guides.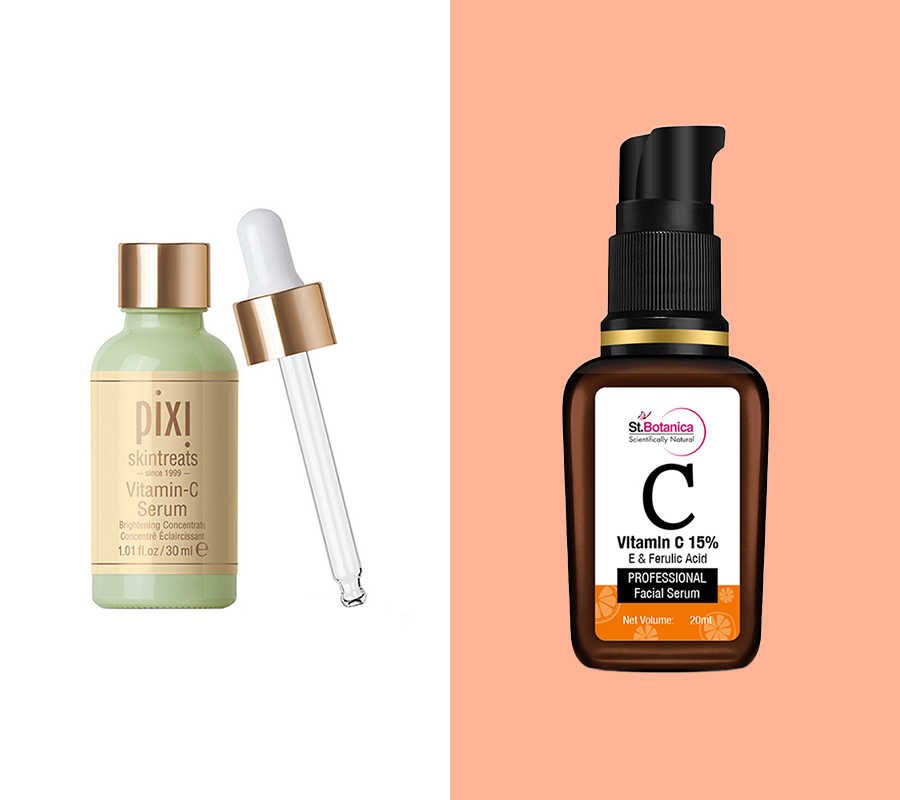 Our recommendation:
With vitamin C: Arata Vitamin C Face Serum; Juicy Chemistry Vitamin C Face Serum
With ferulic acid: Pixi By Petra Vitamin C face serum; St. Botanica Vitamin C Face Serum 
Must-have night creams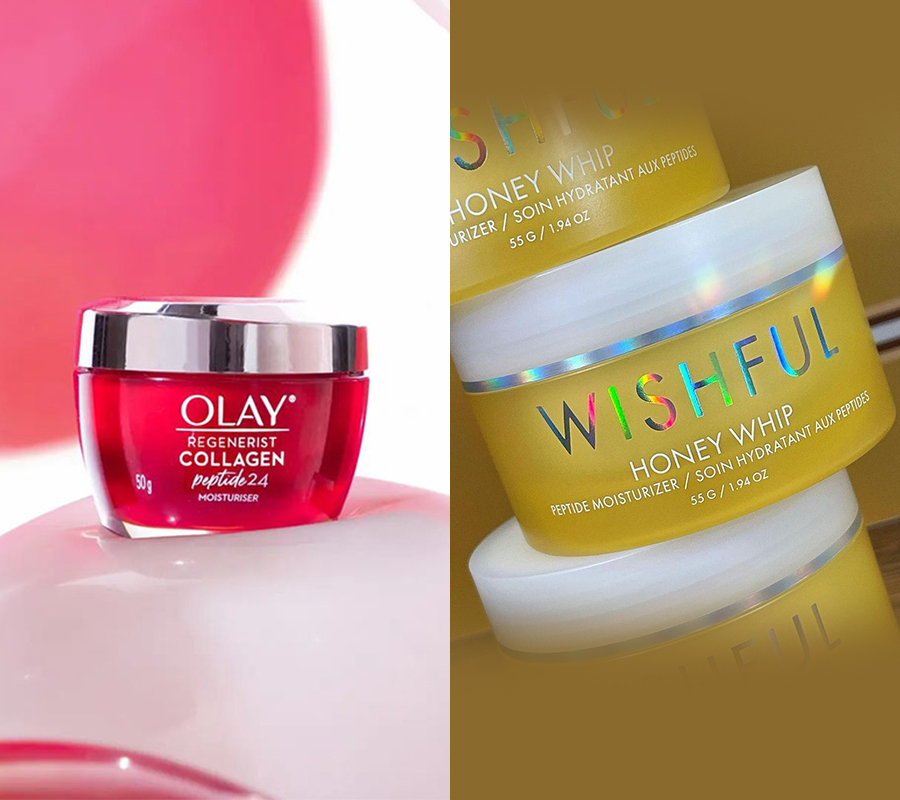 Even if you do not religiously follow a skincare routine, a set of day and night moisturisers must find a place on your beauty shelves. The speciality of night creams is that they work in the wee hours of the night to aid the skin's natural self-repair and regeneration. "Don't stop using night creams in the winter for the fear of dryness and irritation. Night creams with peptides and retinol can be continued in winters by using the sandwich technique to prevent irritation," Dr Madhuri suggests.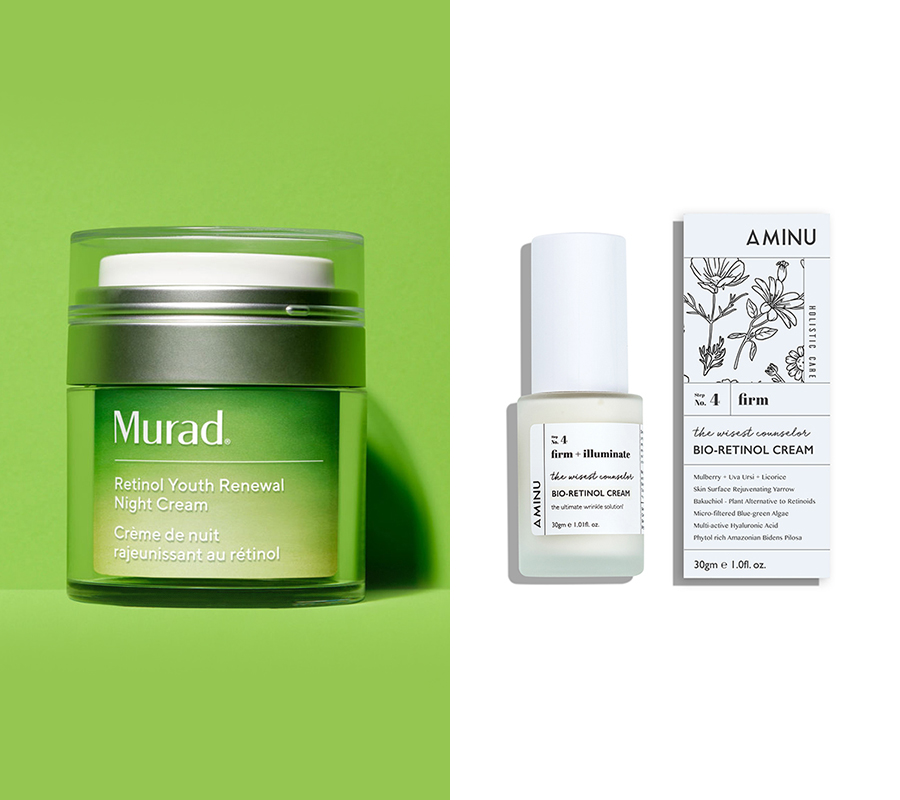 Our recommendation:
With peptides: Olay Collagen Peptide 24 Moisturiser; Wishful Honeywhip Peptide Moisturiser
With retinol: Murad Retinol Youth Renewal Night Cream; Aminu Bio-Retinol Cream
SPF is your BFF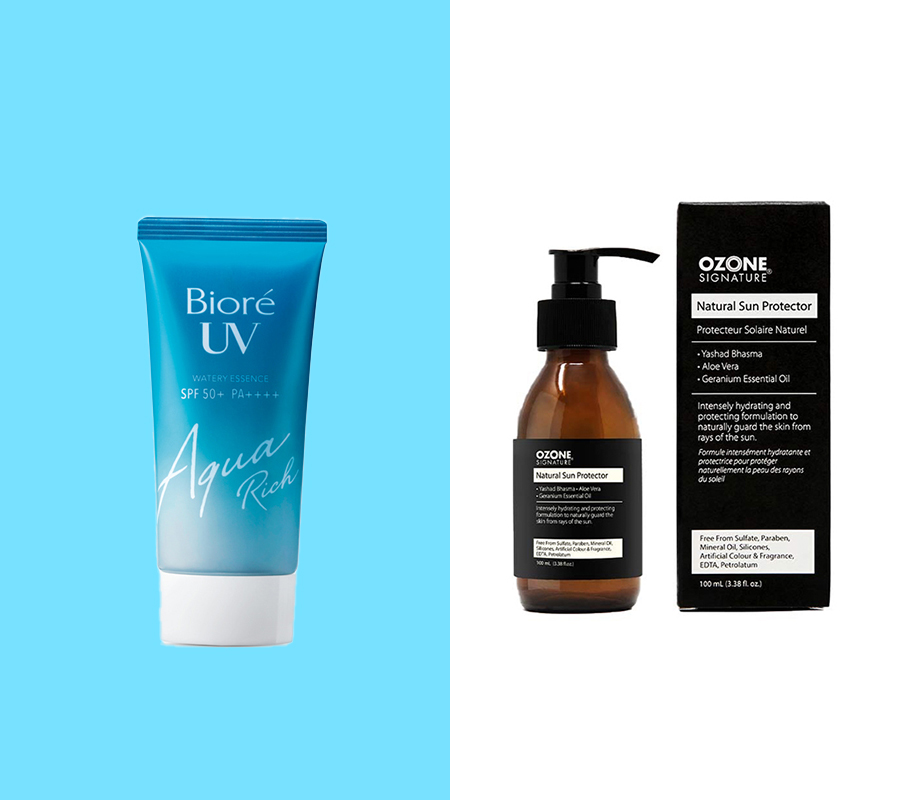 Just because it is winter and you are indoors, doesn't mean you should put away your sunscreen. "A broad-spectrum sunscreen(with UVA and UVB protection) is essential throughout the year because the sun is there all year-round," tells Dr Madhuri. 
Our recommendation:
Biore UV Aqua Rich Watery Essence Sunscreen
Ozone Signature - Natural Sun Protector
Tailored beauty routine for your skin type
Every new or old, buzzy or silent ingredient may/may not be suitable for your skin. Picking the right formulation makes all the difference. "Ideally when you use the correct formulation and ingredients, there will be no clogging of pores," tells Dr Madhuri. And so, here is an easy guide by her as to what your skin really needs. 
Oily skin: "Even oily skin requires moisturising in the winter. Use a water-based, hydrating lotion on a daily basis. A lightweight hydrating gel containing hyaluronic acid, squalene, and glycerin is recommended as it maintains the skin's hydration without clogging it. Avoid petroleum-jelly-based moisturisers as they can further block the skin and give you acne."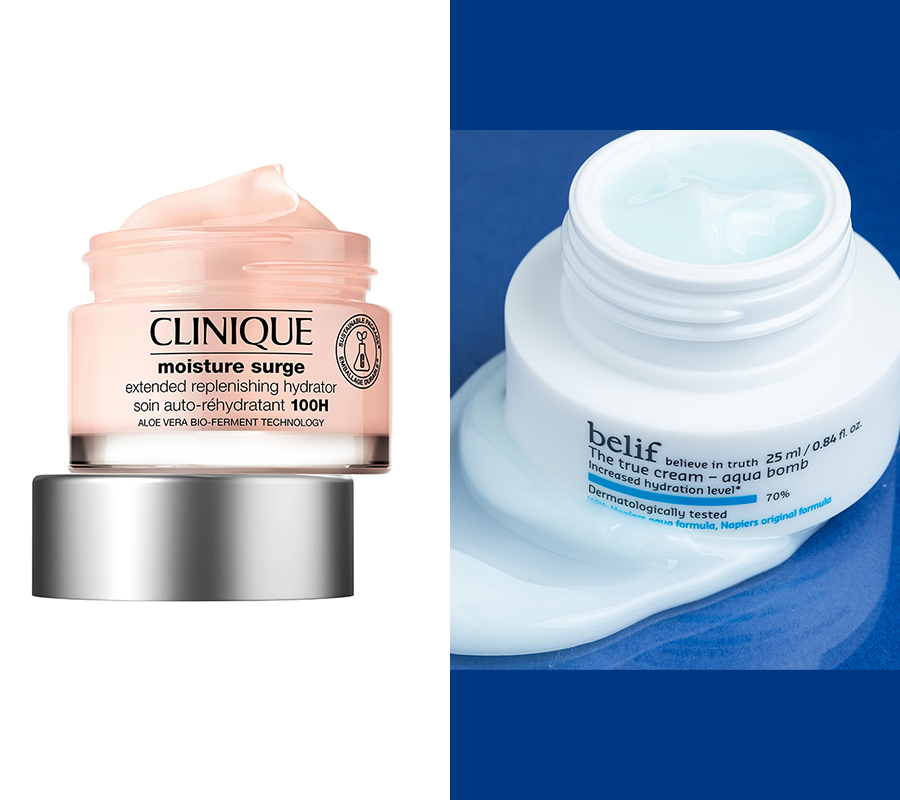 Our recommendation:
Clinique Moisture Surge Auto-Replenishing Hydrator
Belif The True Cream Aquabomb
Dry skin: "Use an oil-based, thick, and creamy moisturiser as it will give you additional hydration. For anti-ageing, use creams rich in hyaluronic acids which is the skin's natural hydrator and whose natural reserves reduce with age. A natural, easy option is coconut oil. Apply and massage your body with coconut oil, leave it on for about 15-20 minutes, and then have a bath. This can soothe dry skin. Also, dry skin in the winter is more susceptible to a reaction from strong fragrances and essential oils "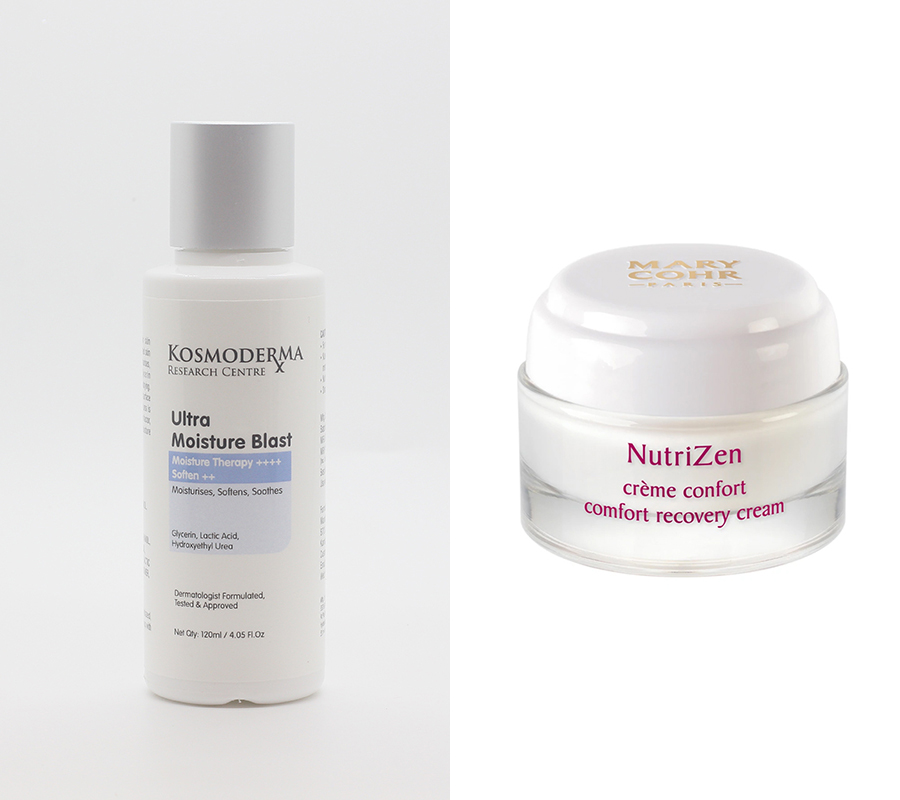 Our recommendation:
Kosmoderma Ultra Moisture Blast
Mary Cohr Nutrizen
Photo: Instagram/Janhvi Kapoor; Featured Brands & Instagram