Netflix's hit series, Emily in Paris, is returning for the third season and dropped its trailer on November 30, thus making us even more curious. The new trailer shows Emily Cooper (Lily Collins) in a dilemma over the two paths she has to choose in both her career path and her love life. Plus, the character takes a classic French-girl hairstyle for a spin: bangs.
However, the over-the-top outfits need your attention once again. Her diverse closet in this new season indicates she never has to commit to just one statement-making style, as her character continues to favour a more-is-more approach to getting dressed.
Created by costume designer Patricia Field, Emily's wardrobe is comprised of eye-catching colours, prints, textures and shapes that are perfect for the winter season.
Take inspiration from Emily to step up your winter fashion game with head-turning outfits with colourful blazers, plaid skirts, thigh-high boots and more:
1. Colour therapy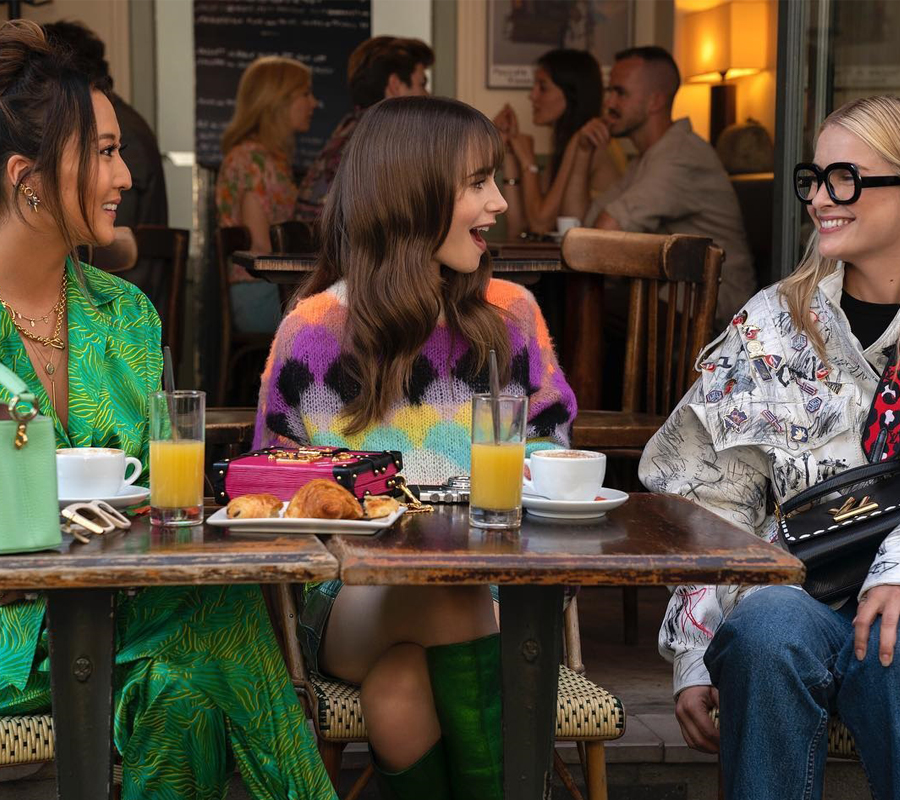 Make sure you and your friends look ready for brunch when you're off for a fun brunch. Take cues from the trio, here. While Mindy goes tonal in a palm tree-printed green suit, Emily bundles up in a colourful sweater, and green knee-high boots, Camille, meanwhile, looks chic as always in a graphic jacket and jeans.
2. Mix and play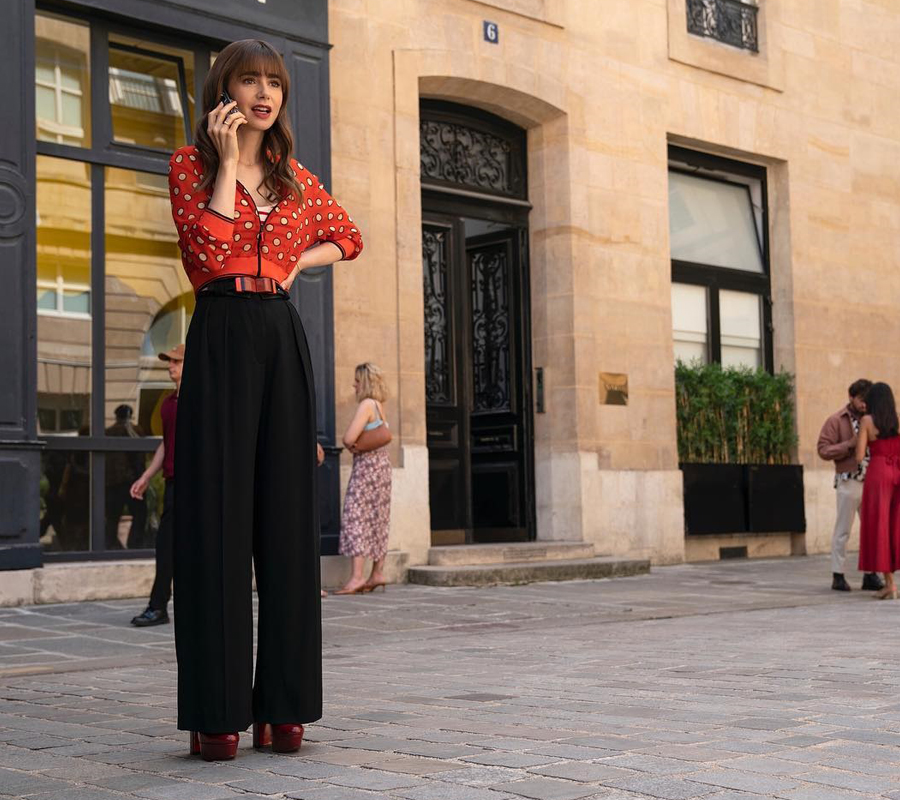 In order to dress up as Emily, remember that it is about suiting your excessive personality, not your environment. And winters are the best to channel that. With some long billowy pants and a polka-dotted cropped jumper, make your look interesting with a pair of over-the-top stilettos to strut around in style.
3. Minimalism seems overrated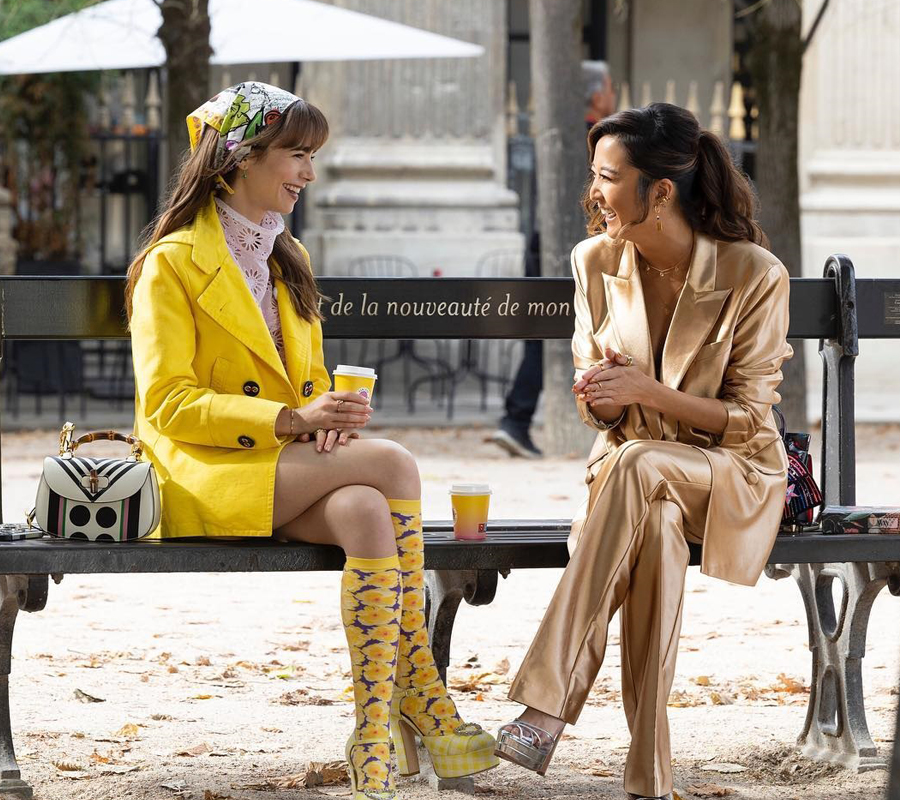 A staple rule of winter fashion is never to leave the house without an excessive number of accessories. Make sure you layer your winter outfit with bucket hats, old-Hollywood headscarves or leather gloves. Season three promises more outfit embellishments - from oversized eyewear to floral-print knee-high socks.
4. Never too much glitter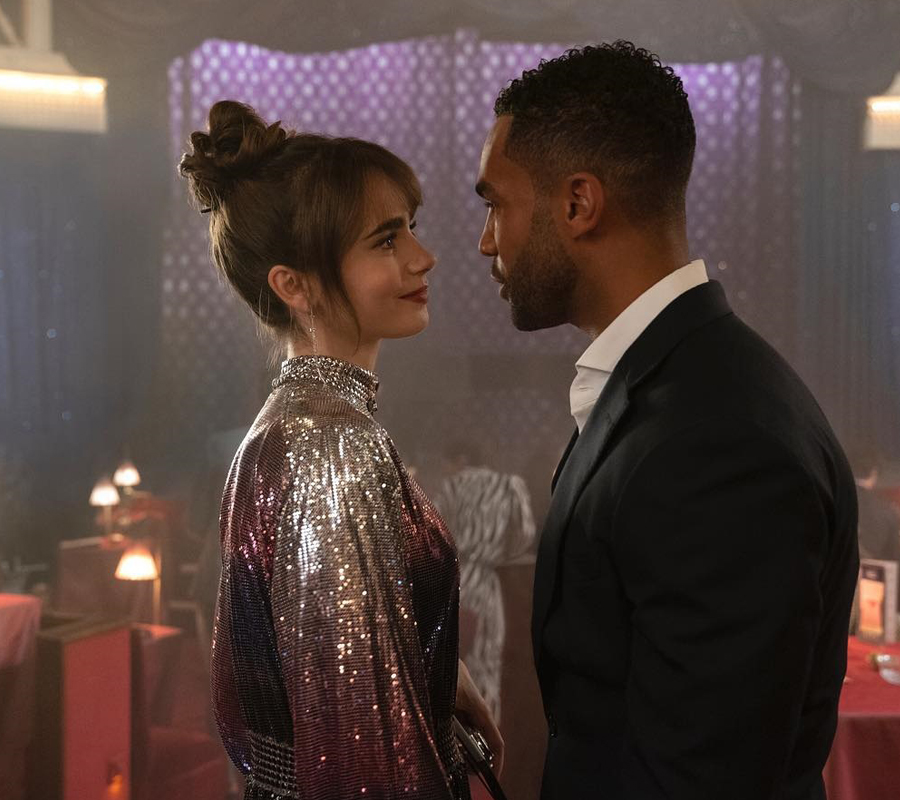 Always one to push the date dress code, Emily wore a sequinned high-neck dress for a date. With the party season just around the corner, it's time to channel your inner disco ball. Whether you're planning an outfit for a work Christmas party or just want something to liven up your weekend wardrobe, a sequined dress is the answer.
5. Layer up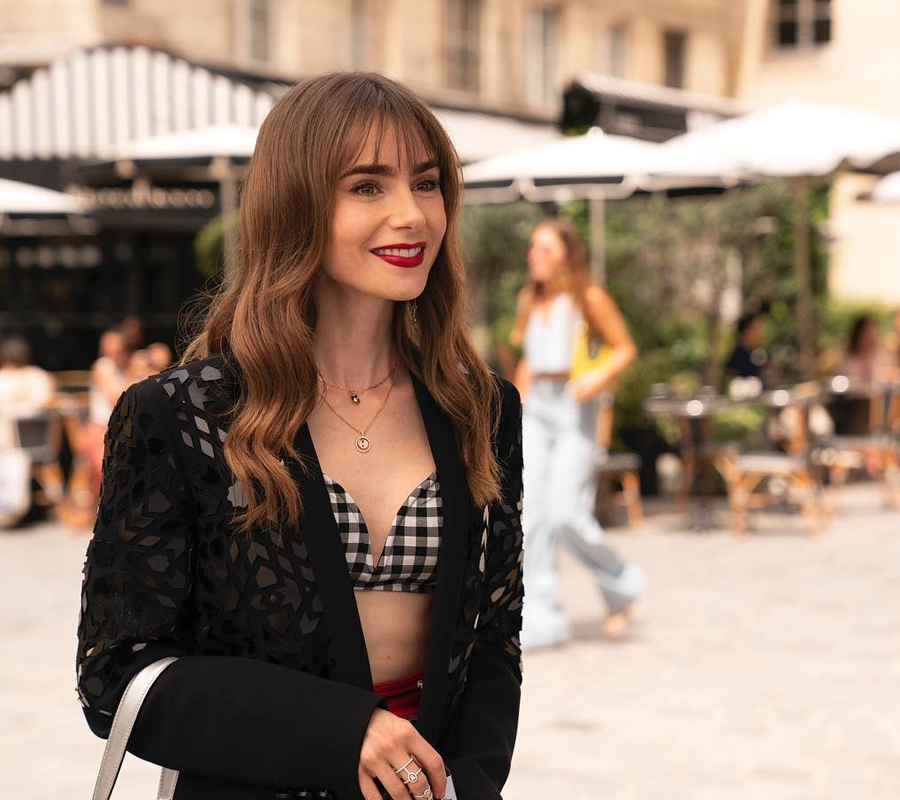 For the past few months, we've seen stars embrace the bra top or bralette in clever ways that are even appropriate for cold weather. Emily, for instance, paired an all-black blazer with a checkered bralette. It made the look feel a little cooler and casual.
Photo: Instagram/Emily In Paris