Noted Indian designer Rahul Mishra has become a fixture at Paris Haute Couture Week. Showcasing for the fifth time in the ongoing Couture Week yesterday (July 04), Mishra looked ready to shake things up, giving a nod to strong maximalist designs.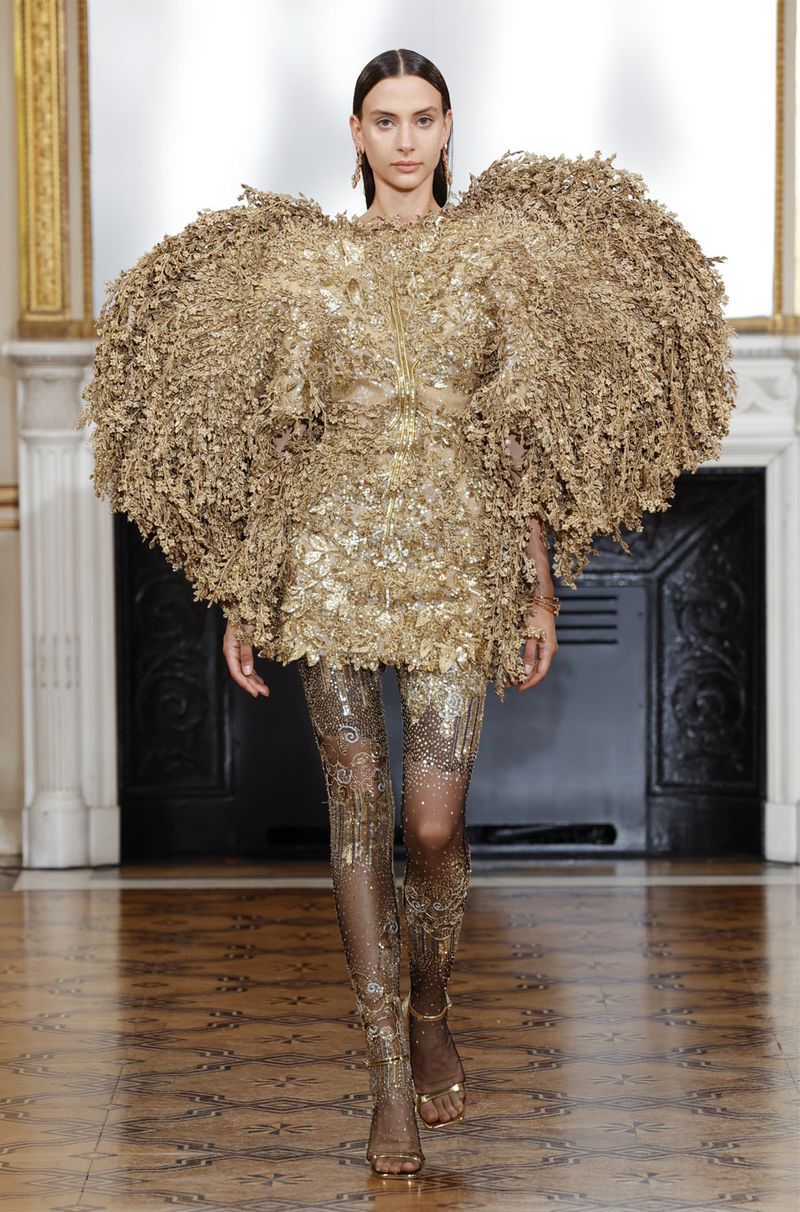 With fashion, escapism comes into play with designs that reflect a life less celebrated. Mishra's presentation for Couture Fall '22 is an attempt to celebrate nature's opulence and beauty where ensembles are dipped in gold, mimicking the glorious setting sun. Titled 'The Tree Of Life', he envisaged the sun's golden light and energy in his collection. While conjuring up his fall couture pieces, he draws inspiration from a childhood memory of a giant banyan tree from his house that was worshipped and survived storms, warm sunsets, and cold rains - all continually preserved in its conscious mind.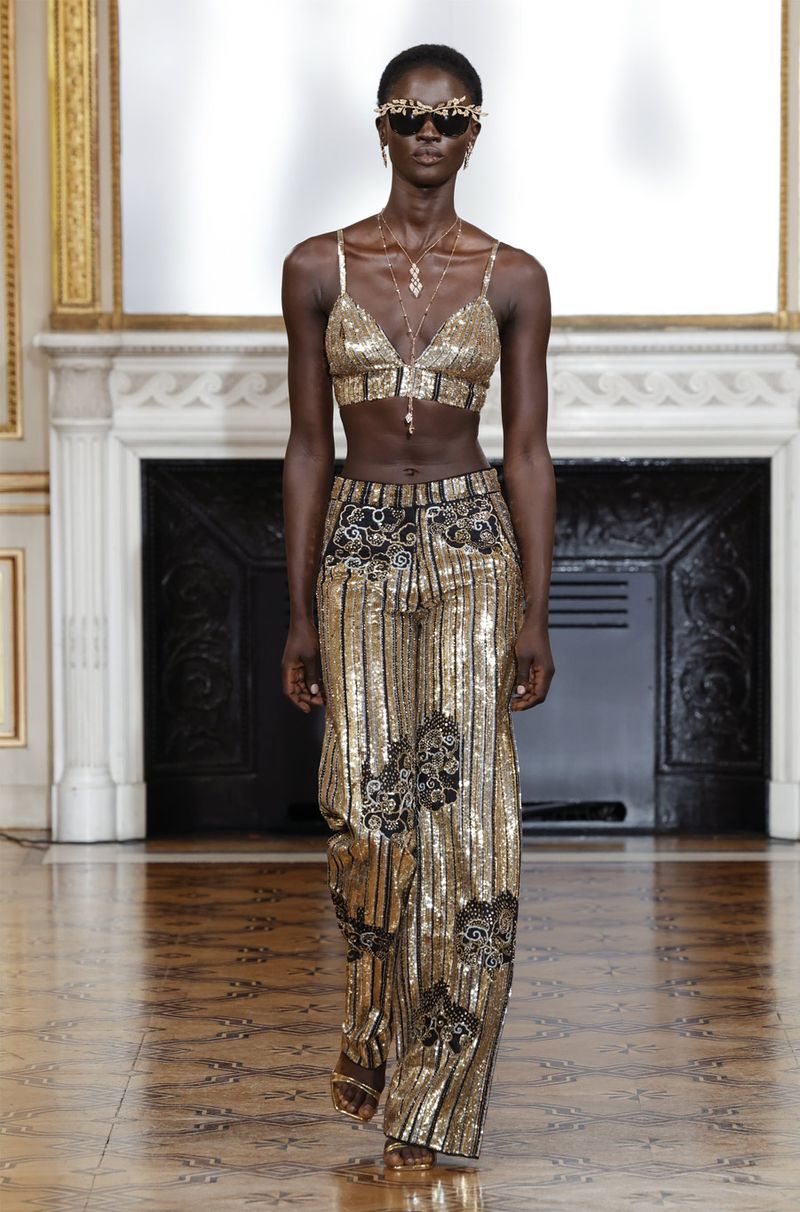 The collection is a burst of vivid looks with intricate 2D and 3D embroideries - all in varied silhouettes. Mishra let dense forests and ancient architectural remains play muse in his collection of intricately embellished artworks. 
The collection opened with silhouettes ranging from a mini dress, flared skirt, striped jacket - all blooming with golden embroideries of foliage. You could find a lot of variety — from extravagantly appliqued bodysuits, and magnificent coats to extremely exaggerated shoulders and sculpted long dresses with a poetic medley of sequins and appliques.. There is no doubt that Mishra's painstaking effort with tailoring was evident in the variety of silhouettes he created.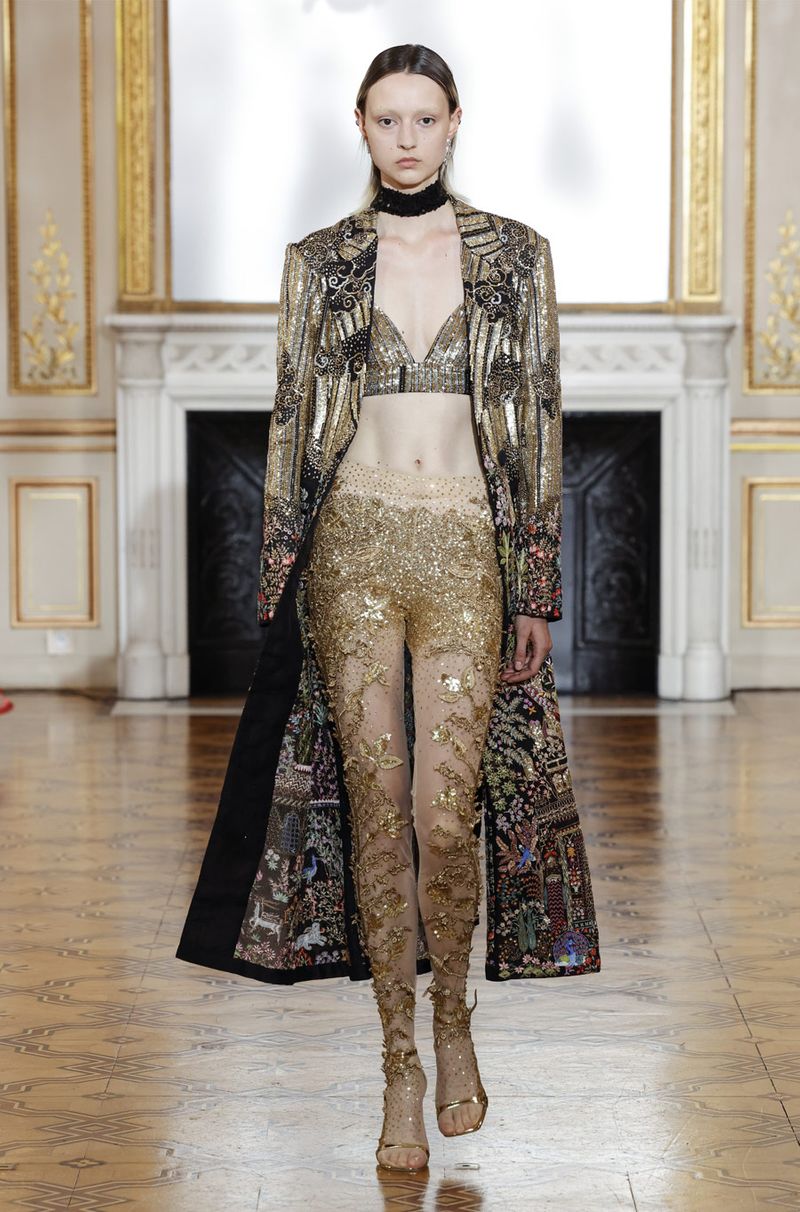 Rahul has been able to bring forth romance in his designs even as the models predominantly marched the ramp in black and gold, outfits embroidered with astute detailing and enhanced by his signature floral appliques. He continues to let his collection be a medium to focus on grass root empowerment for the Indian artisans while catering to the existing demand of a mindful customer.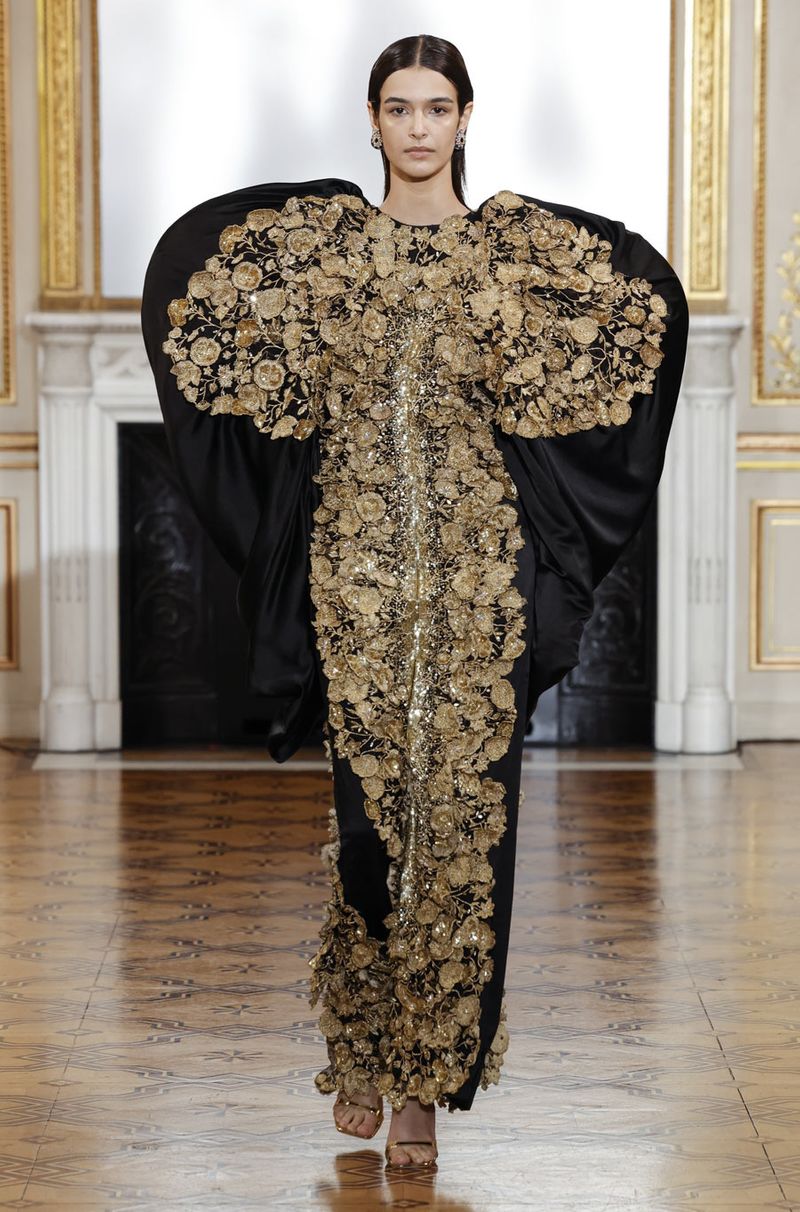 Since his debut at Paris Haute Couture Week in 2019, Rahul's couture collection has delved into a fantasy world dominated by nature's abundance. He has been able to build the recognition of Indian artistry and embroidery. In addition to becoming a regular and creating his own space in the world of couture globally, he has also made Indian design more visible to the rest of the European couture houses by creating an international marketplace for Indian designers.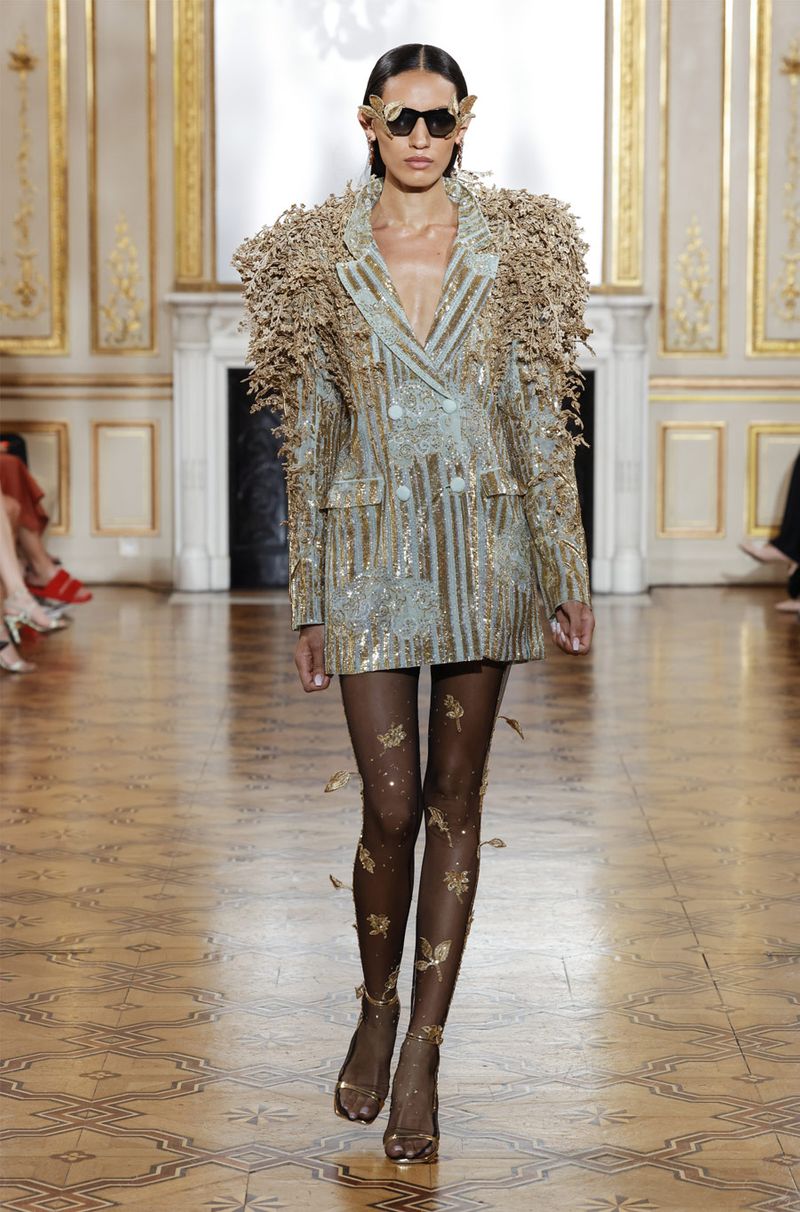 As Mishra takes a break from his regular burst of soft colours and textures with this collection, 'The Tree Of Life' takes you back to the magical realms of understated yet muted maximalism with the added beauty of clothes.
---
Photo: Rahul Mishra