His unique aesthetic has made waves beyond home shores. Globally-acclaimed fashion critics have called him a "national treasure"—a designer who has been instrumental in "successfully highlighting the best and most peculiar features of his homeland." I am talking about none other than the Malhausi boy Rahul Mishra, the first Indian fashion designer to be invited to showcase at the Paris Haute Couture Week in January 2020.
His eponymous label works on the philosophy of the three Es—environment, employment, and empowerment, which views fashion as a tool to create participation and empower the rich, local craft community of the country. His contrarian 'asap' credo translates into as slow as possible, achieved by the "achingly slowed down process of hand-weaving and hand embroidery" that allows sustainable livelihoods for more than a thousand artisans. Rahul Mishra talks to Zee Zest about his oeuvre and how the layperson can go about incorporating slow fashion in their closet.
Edited excerpts:
1. What does sustainability/circularity mean for you?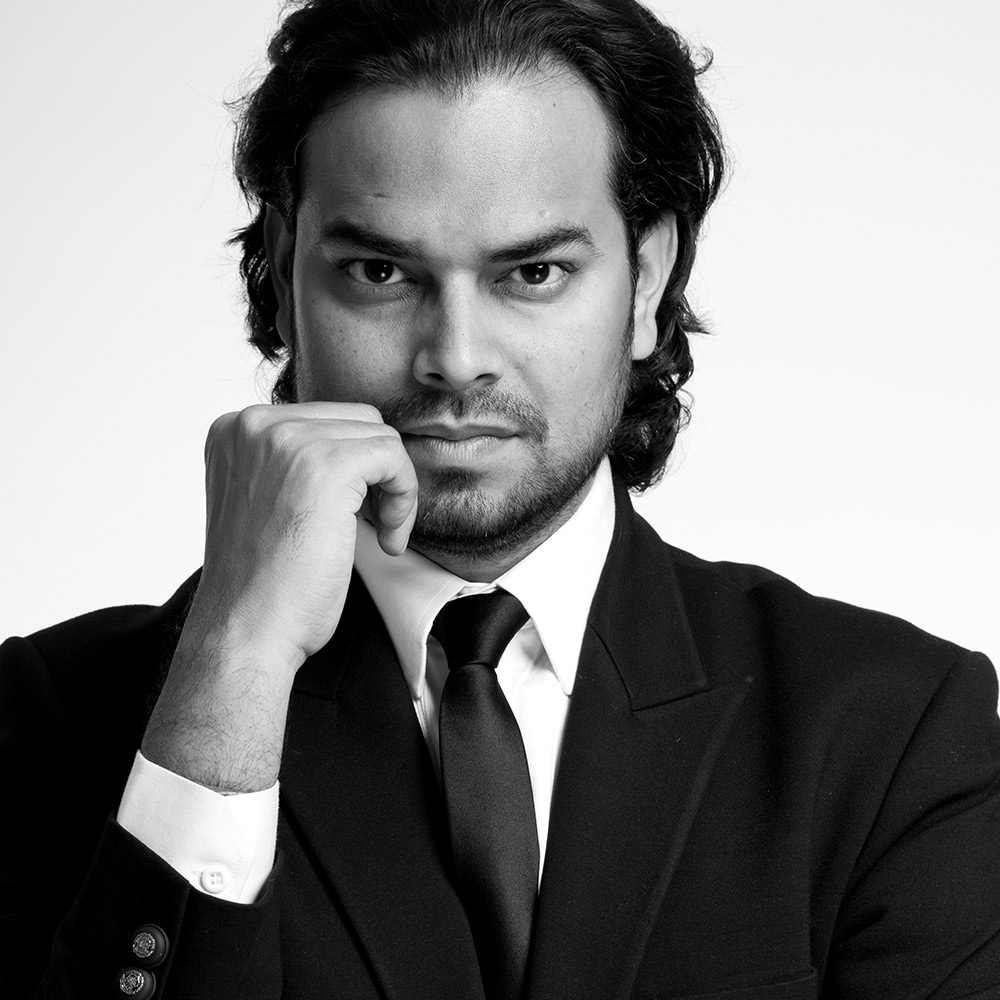 Sustainability being a vast topic, may hold different meanings for different people. At Rahul Mishra, we believe that no resource or raw material is harmful to the planet if it is used within a limit. For instance, plastic is used as a core material for a luxury jacket, only one copy of which is to be made, with the intention that it would remain in someone's wardrobe for decades, would be far better than making thousands of disposable t-shirts out of organic cotton. What's harmful to the planet is this exploitation of any resource and the lack of value that a piece of clothing may hold. We create fashion independent of trends and seasons—clothes that find the same relevance in someone's wardrobe even years after they were purchased. This slowness allows us to shine the spotlight on the diverse craft heritage of India and employ local craft communities that find themselves threatened by industrialisation, mass production, and psychological impacts made by fast fashion across international markets. We also try to minimise our waste production by upcycling scrap fabrics, extracting, and refurbishing older embroideries.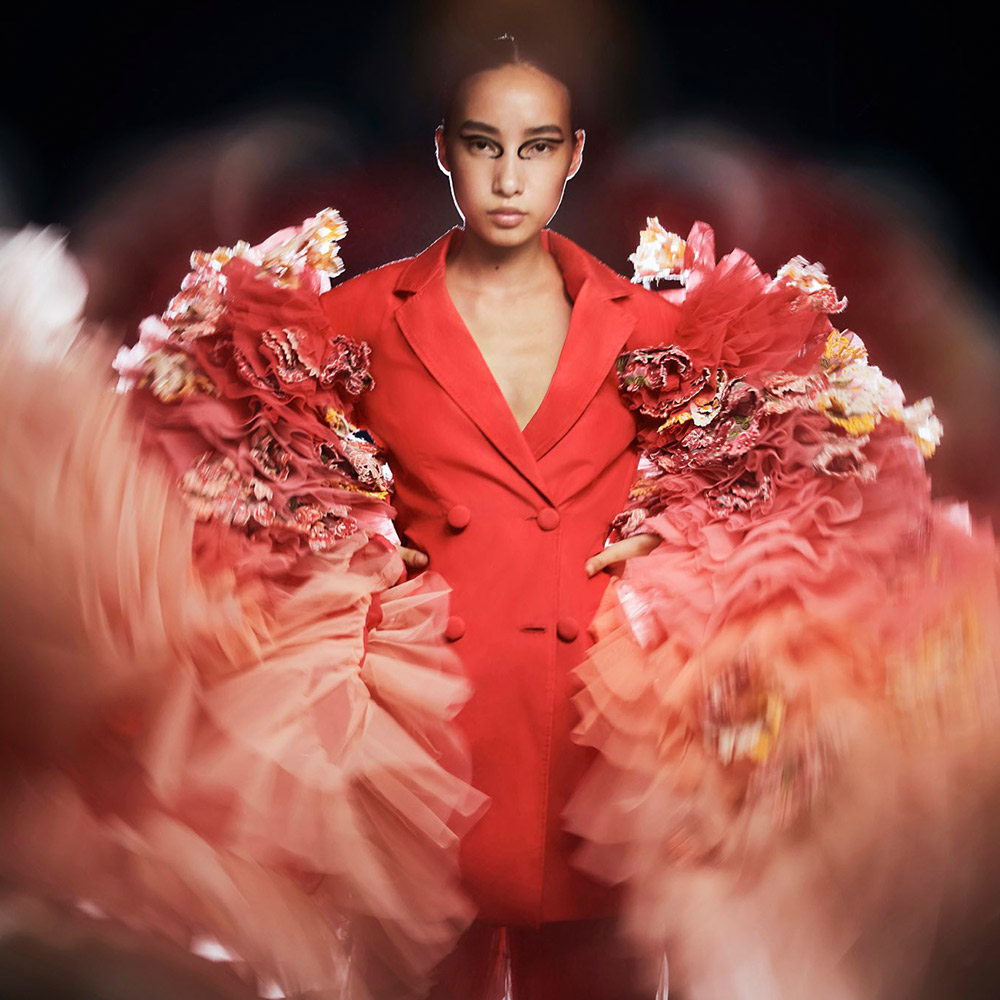 We have had our clients come to us with a piece of clothing purchased years ago, for alteration just because they still connect with it on a personal level, and accounts of grandmothers narrating how her granddaughter has been asking her to preserve a Rahul Mishra saree carefully, so she can wear it once she grows up. We choose to see 'sustainability' as an ongoing concept—there will always be a new area to consider as our intention remains constant. This makes us a sustainable brand. 
2. How circular is the Rahul Mishra brand?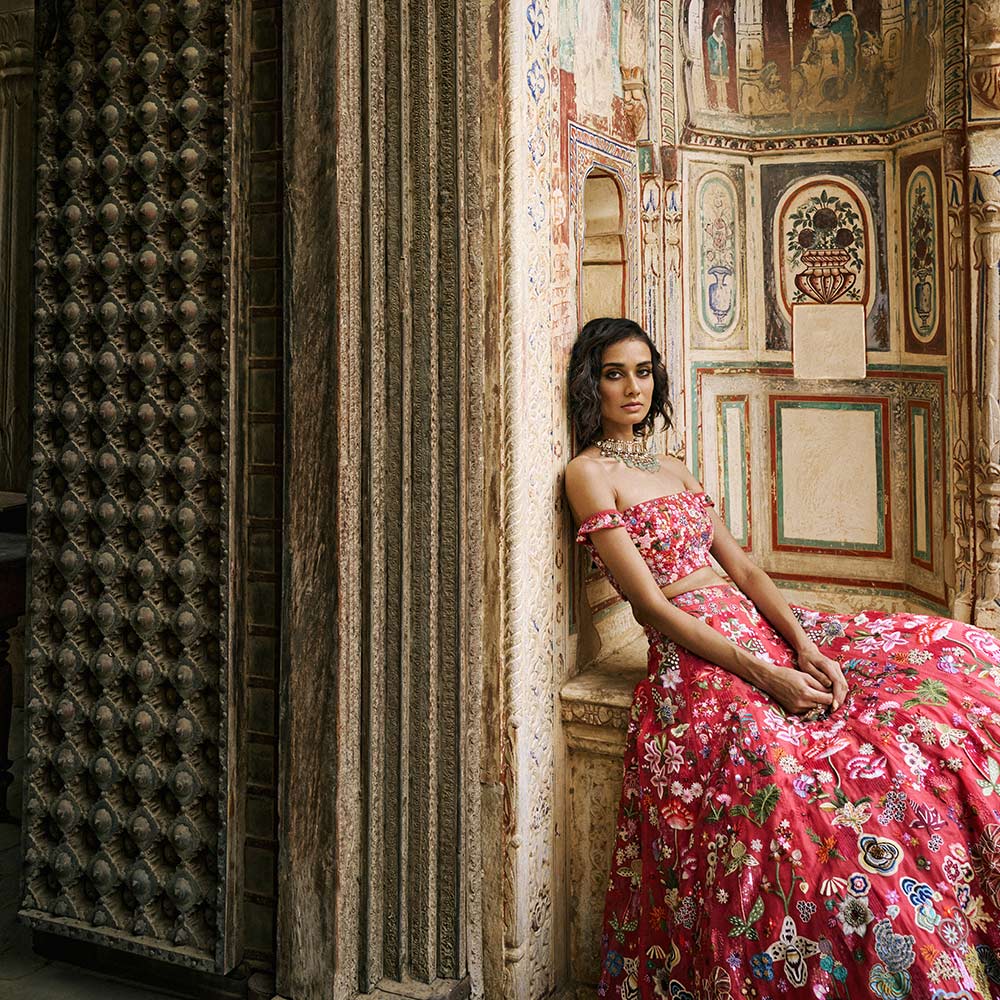 At Rahul Mishra, we believe in creating wearable luxury that encourages participation, instead of consumption through the concept of four Ps—'purpose', that determines the 'process', which results in 'Participation', in order to create the 'product'.
Purpose: It all begins with the true 'purpose' for bringing yet another outfit into the world—it is the 'why' behind our designs. With ethical and cultural sustainability as founding philosophies of the brand, we perceive employment and engagement of local craft communities of India, as a key purpose behind our design and this further drives our design process.
Process: Inspired by the 'purpose' behind the design, the process further suggests the kind of techniques, craft, and design intervention that shall be invested into. With the idea of mindful and slow fashion, our processes are the slowest. With the engagement of handloom and hand embroidery clusters, we aim to create pieces that take the longest to produce and consume resources in comparison to alternative options such as digital printing or machine embroidery. As the world overshoot day slips earlier by the year, we strive to return to the rhythm of slow production so as to mindfully consume whatever resources are required.
Participation: Processes of handcraft allow us to explore our philosophies of slow fashion where fewer resources are used over a larger period of time and more participation is enabled. The clothes that emerge out of this also hold greater value as they are touched by hundreds of personal stories and souls in the process.
Product: We have always aimed to invest in luxury that is mindful of the environment and is independent of trends. The garments that are created at our atelier are intended to be more of 'art' than 'fashion'. However, they carry a sense of beauty, comfort and effortlessness.
3. How can the layperson go for sustainable fashion? What will be your key five tips to educate them on how they can make the right choice.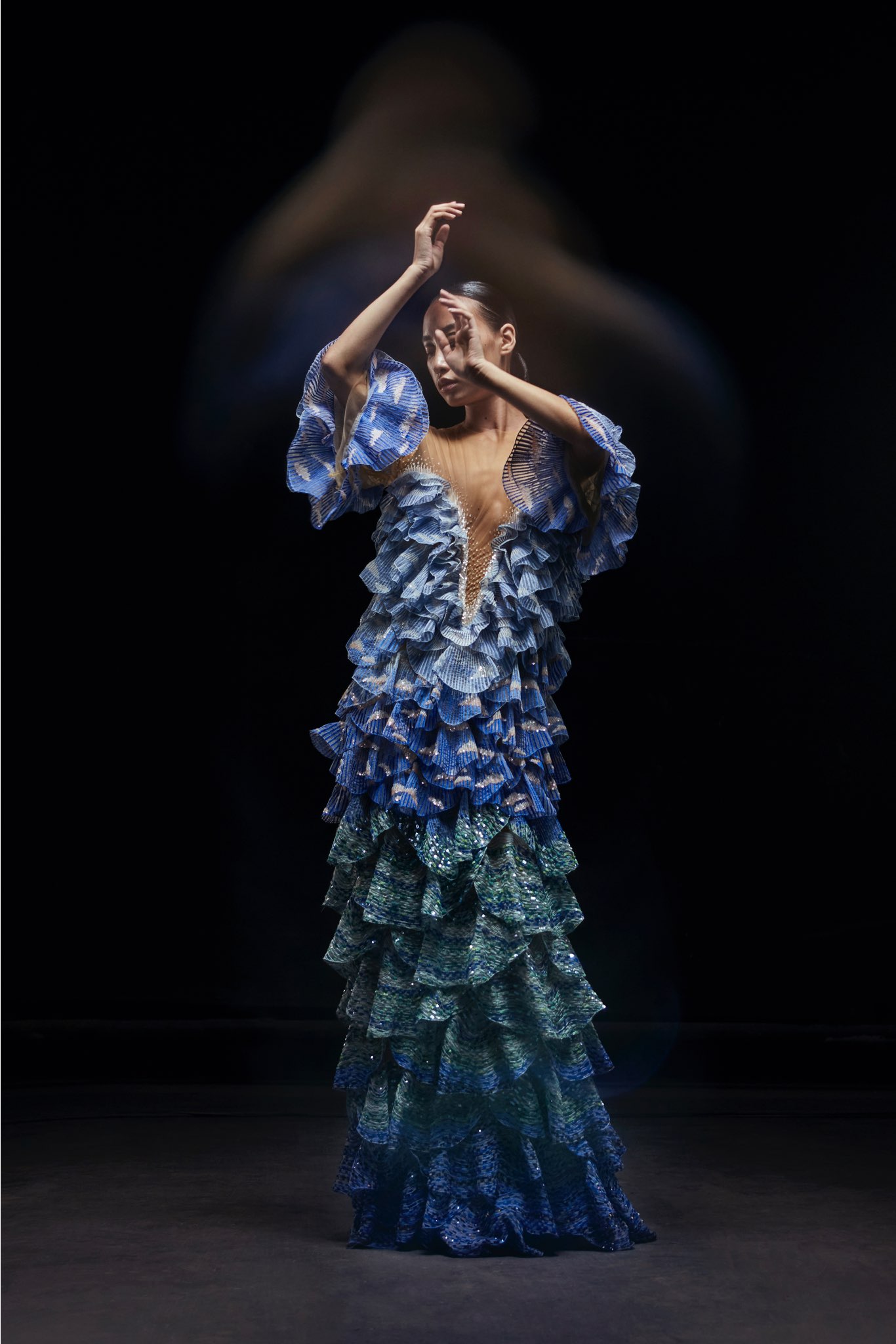 The concept of sustainable fashion is an ever-evolving one and its perception changes with the circumstances a person is surrounded by.
One can begin by making conscious decisions instead of impulsive ones, and opting for clothes that are a personal expression. These are the pieces that one feels connected to. 

It is also important to repair or upcycle these garments instead of discarding them. 

Having a versatile wardrobe with all kinds of garments means that they can be styled with each other. 

Investing in pieces that outlast the fashion cycle keep them from becoming redundant. 

Finally, buying local and directly from craft centres or exhibitions is a great practice in keeping crafts alive, providing for craftsmen and even being environmentally conscious.
4. As the year ends, the wedding/festive season continues into 2022. How sustainable or circular can they be?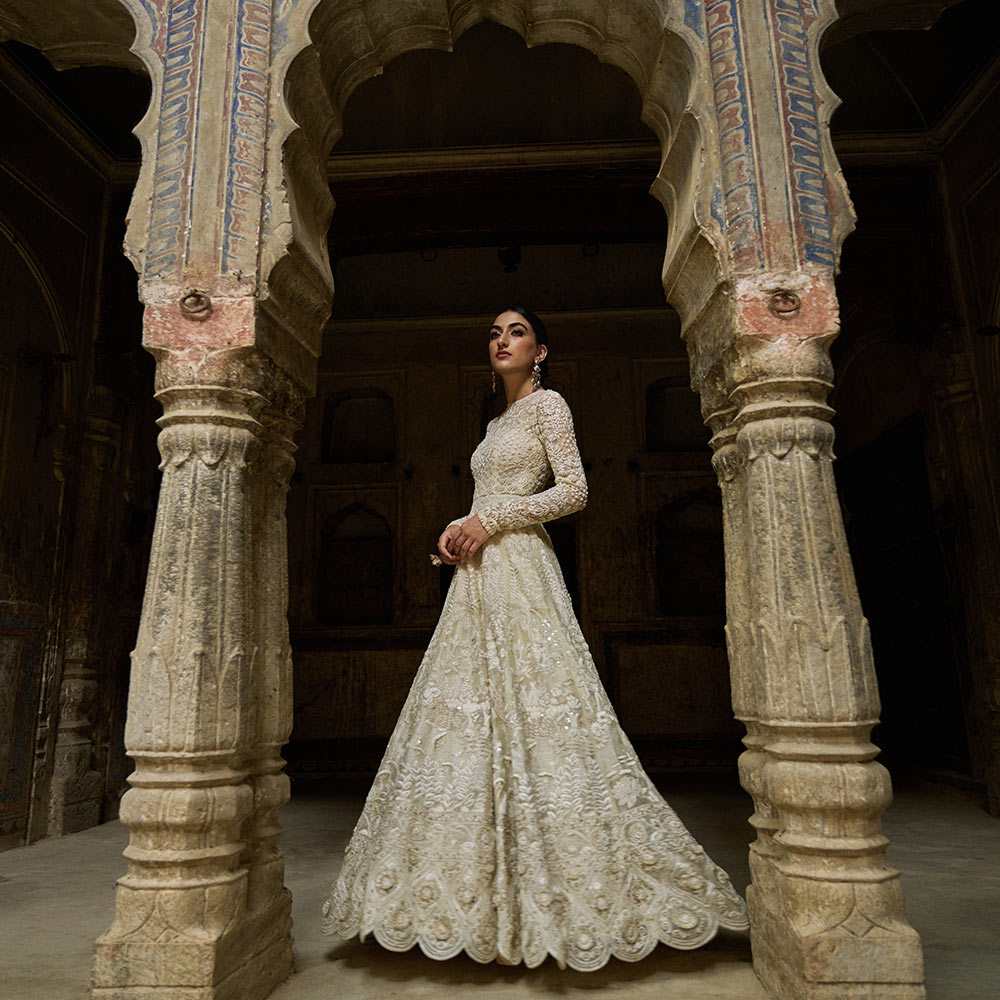 There is an elevated awareness among consumers regarding fashion that holds values of sustainability, longevity, and human touch; pieces that are built with attention to craftsmanship, cultural relevance, and personal philosophies of their consumers.I believe that the market in the upcoming seasons will be conscious of this. 
At Rahul Mishra, we aim to cultivate luxury that is independent of trends and is aimed to be versatile and trans-seasonal with pieces that are classics and would remain relevant in someone's wardrobe for several years ahead of the purchase—and that makes them sustainable. Each of the pieces requires hundreds, and even thousands, of human hours to realise which in turn, enables employment and empowerment for embroidery craftsmen and handloom weavers across the country. 
5. Not everyone can afford a Rahul Mishra. What would be your message for the aspirational segment of the population?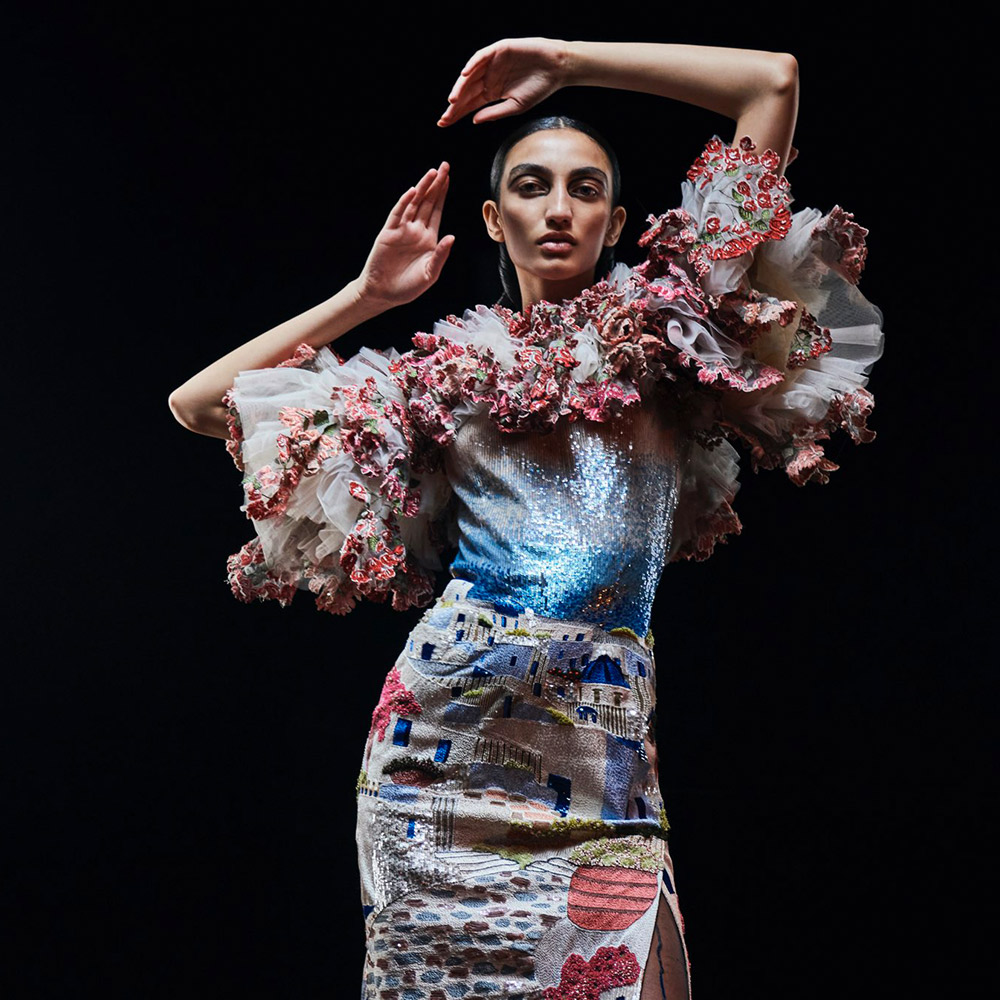 I have grown up amidst very strong values of craft surrounding me. When I was young, my grandmother would spin her own yarn out of white cotton and get it woven from a local weaver so as to make plain fabric to use around the house. With that fabric, she would make sarees for herself that were (block) printed with a homemade indigo dye and garments for other members of the family. It was part of the culture in India at the time, as our mothers would make things like curtains and pillow covers at home, decorate them with different kinds of techniques such as appliqué, crochet, and hand painting. Recently, we have found more resonance with the values of couture, and our operation is designed to critically think about putting another garment out into the world and what environmental, social, cultural and individual impact is being made in doing so. But it comes from the core intent of fulfilling the organic demand and not to generate consumption. We can continue to engage with and support local craftsmen and contribute to the circular growth of their local economy, while building ourselves a wardrobe that is special and meaningful.
6. How soon can we expect to see your new collection?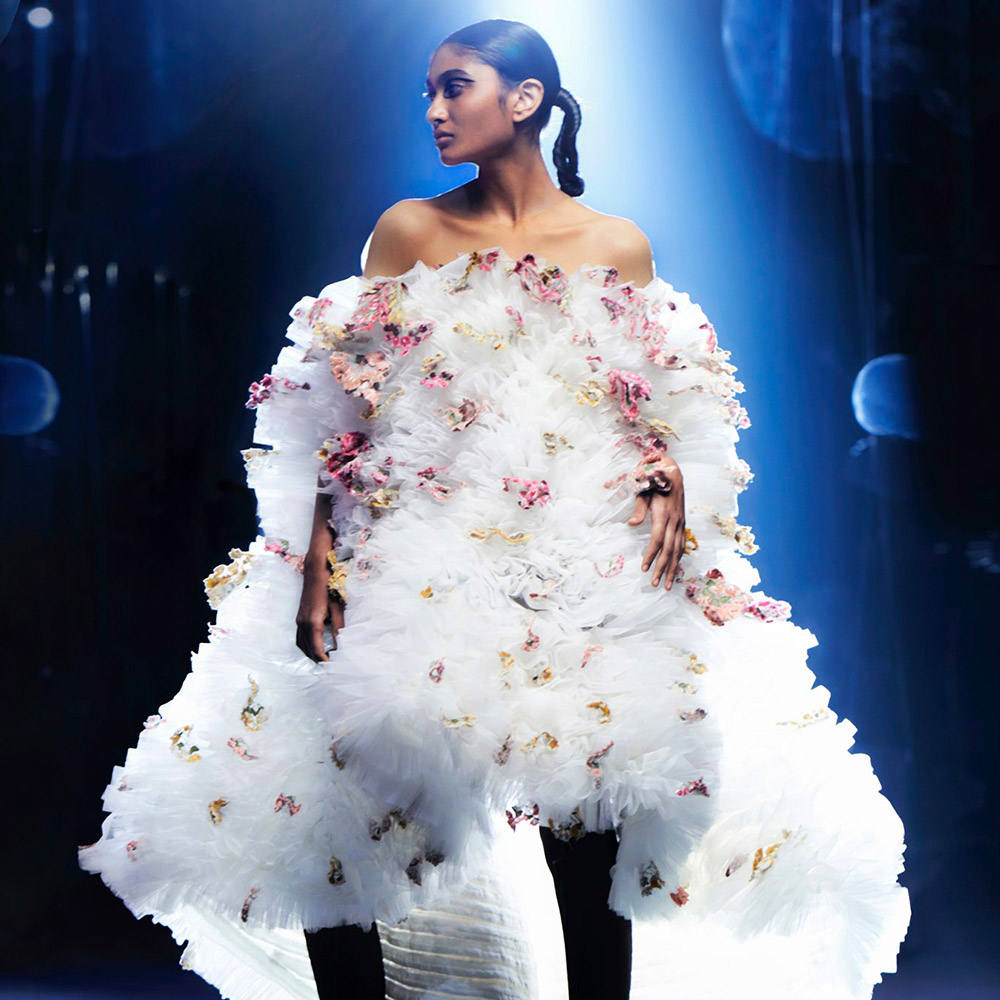 We're currently working on our new collection that will be showcased at the Paris Haute Couture Week in January 2022. It will retail through our flagship stores each in New Delhi and Mumbai along with our online retail platform at www.rahulmishra.in
Photo: Rahul Mishra