It's been a glorious two decades since designers Shantnu and Nikhil Mehra launched their eponymous couture house. Although couture in India has been more or less about ornate lehengas and classical sarees—all meticulously crafted for the big fat Indian wedding—the designer duo took the Indian fashion scene by storm and changed this pre-conceived notion. 
The classic Shantnu & Nikhil ensemble stands out for its unapologetic glamour.  Structured silhouettes, cocktail gowns blurring the boundaries between ballgowns and lehengas, voluminous drapes meeting expertly constructed bodices shimmering with crystals, exquisite hand-embroideries, and leather appliqués lend a powerful look to women's couture. That's not to say that edgy menswear is missing from their portfolio. Draped kurtas, military-inspired bandhgalas, and sherwanis make the wearer revel in joy and confidence. "We continue to put constant effort to stay relevant and showcase brand resiliency. Being trend-centric is market-driven but being anti-trend, which is a deep-seated emotion for our brand, is about driving the market—and that's our philosophy," explains the meticulous designer-duo.
With two couture stores in the capital already, the designers knew that if they opened a new one, it would be a complete reflection of the house that celebrates modernity with its style and silhouettes. So, recently when they unveiled their largest retail store in Delhi—it stood out as a homely space, like a walk-through of an artist's home capturing its sense of belonging, rather than a typical retail store. The duo explains, "The store has been constructed in a style that reflects the perfect sanctuary of an SN Muse who appreciates the brand and its beliefs. Each part of the store has been given special care, and the style and silhouettes glorify modernity."
The new store dictates the classic aesthetes of the Shantnu & Nikhil brand with simple structures in black, white, and grey tones—as well as gold embellishments. Signature leather adorns the ceiling while each piece of furniture in the store includes a vintage brooch or laser-cut leather placemats. The store also features its signature laser-cut influence wall. "Our menswear rack has a plethora of styles ranging from a draped kurta and neo-sherwani to a decadent bandhgala. For our millennial women, we have neo-lehenga and cocktail gowns which are bound to set them apart from the crowd," they reveal.
So, what does it take for a stellar house like this to be 'anti-trend' in India and carve out unique silhouettes only limited to them? We caught up with the designer-duo on what it takes to be championing edgy glamour in Indian silhouettes and sustaining 20 years remarkably. 
1. Why did you choose a physical store when the pandemic has seen online shopping as one of the biggest trends?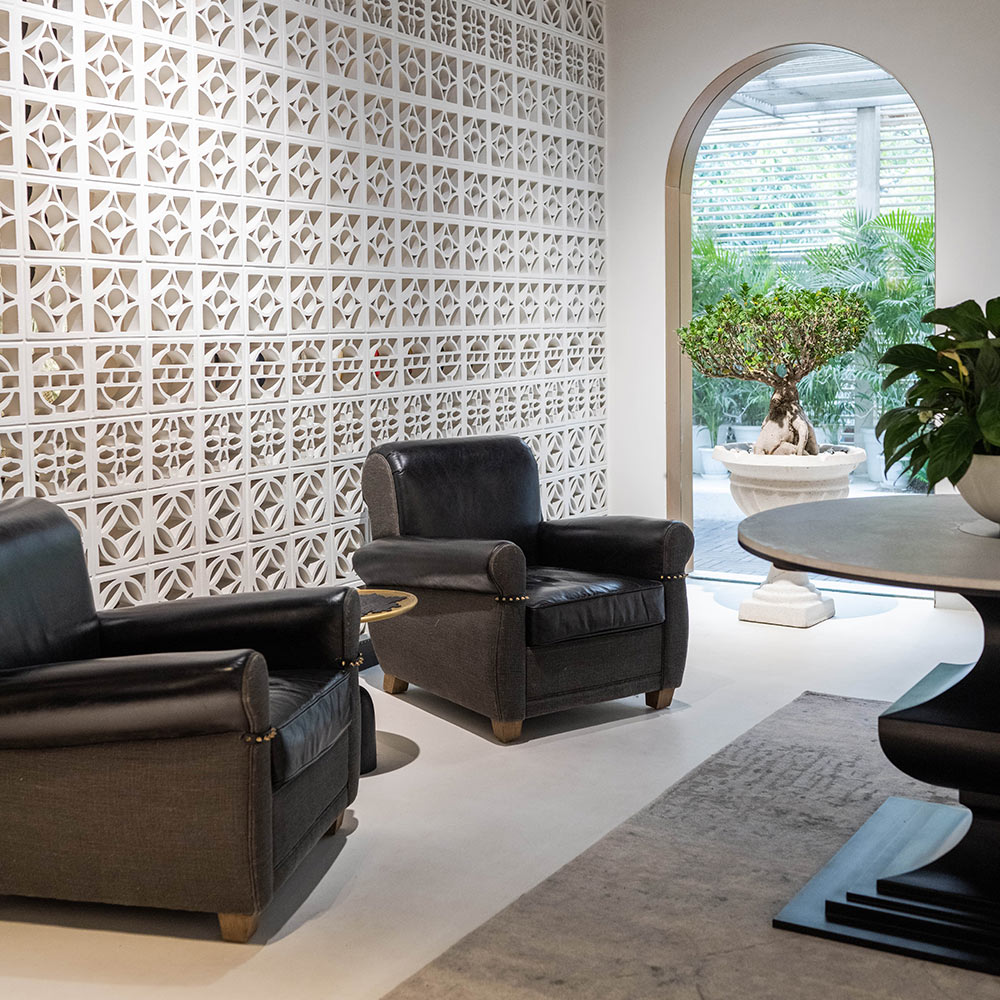 Amidst the pandemic, we launched our bridge-to-luxury brand—SN by Shantnu & Nikhil, which was entirely digitally driven. The brand is an extension of our ethos which leverages itself into ready-to-wear ensembles. With a brand launch and now a physical store, we've experienced both worlds. 
The approach to celebration wear and ceremonial wear have a very different look and feel to it—patrons invest much more in ceremonial wear, so for them, it's necessary to wear and feel what they're about to purchase. Couture takes more time and effort during its production process, so a patron must have a personal touch and accessibility to the brand.
2. How does this new store stand out from your other ones?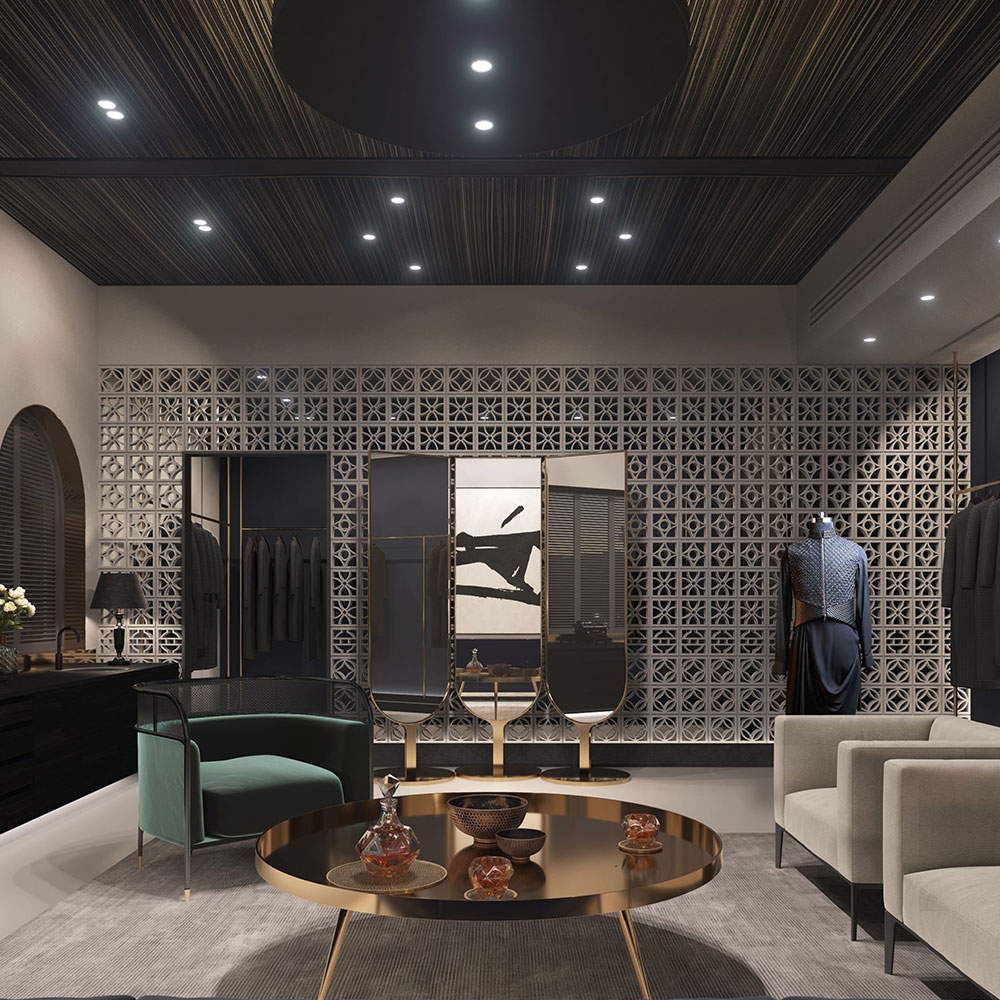 The Shantnu & Nikhil store, like any other space, aims to connect with its guests. It follows a narrative—a beautifully designed story that is intended to resonate with each individual that enters the store. The new space sings the story of an artist returning home to his hometown, right in the heart of history, and bringing his friends to see his work. The goal of the store, which has a welcoming and warm ambiance, is to reflect the artist's best work and how gently it waits to be enjoyed and brought home by patrons who adore the brand. We want our patrons to feel this depth when they enter the space and don't just see it as a regular retail experience. We want them to indulge truly in the luxurious experience we have in-store for them.
3. You have mentioned the 'anti-trend' wedding concept for this store. Could you explain this?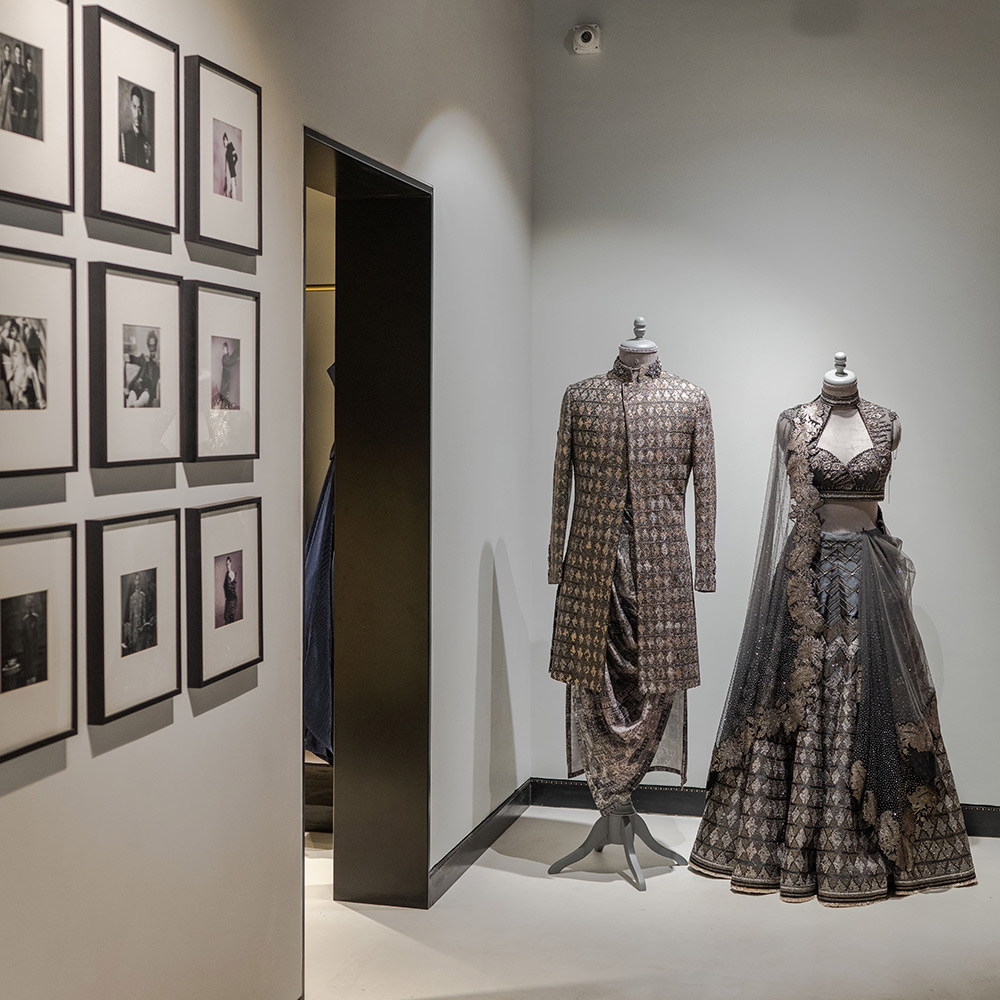 We hope to bring forth a vision of Shantnu & Nikhil wedding which is best explained as contemporary yet impactful. We want to stir memories of conventional methods and show how innovative a modern-day wedding can be. Millennial couples are steering away from the traditional silhouettes and are being more contemporary with their choices. The store offers eclectic choices to bold patrons who are unafraid to take an experimental choice for their big day.
4. Why do you think wedding fashion is veering towards 'anti-trend'?
In the post-pandemic landscape, design has become paramount. We as a brand have always been strong advocates of anti-trend couture, where the focus is on neo-shapes, silhouettes, minimalism—and of course, on the wearer. Weddings have become far more personal. Brides and grooms have had to curb a lot of their wedding dreams in light of the current situation. Thus, there is this natural urge to compensate for that through their ensembles, more now than ever. Be it the bride and groom or an attendee—they are all looking at timeless pieces with unique detailing and a sense of contemporary ease.
5. What are some hybrid fashion staples that one should invest in for the wedding season?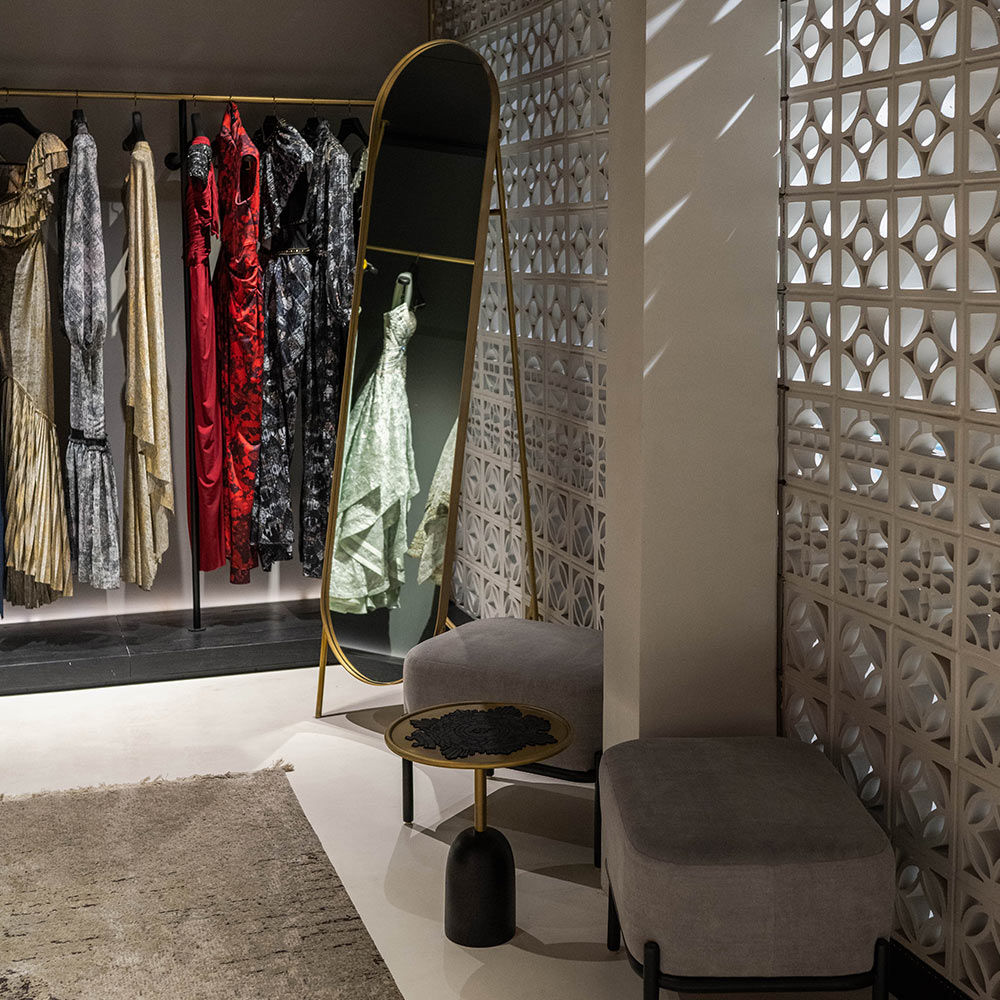 We've observed a lot more sentimental value in our patrons, with respect to their choices, of late due to the pandemic. Consequently, trends have become more intimate and personal, one that celebrates you. Pastel tones, unconventional silhouettes, and signature S&N attributes like leather details and bold drapes have taken the centre stage in a calming mélange of anti-trend styles. This season patrons can revisit a lot of metallic embroideries, goth applique, and the classic zardozi all creating neo-luxe looks.
6. Since you enjoy patrons from the millennial crowd, who can identify themselves as the ideal Shantnu & Nikhil client?
An ideal Shantnu & Nikhil muse is fearless, unabashed, and ready to take up their cause. Shantnu & Nikhil as a brand respects people who treat their sartorial choices as a form of personal expression and are up for an experimental outlook on every occasion. Whilst our couture ensembles act as a conversation starter at a cocktail party, the bridge-to-luxury collection will empower millennials and Gen Z to take up their cause while maintaining patriotic fashion sensibility.
7.  What are the key silhouettes and styles for the modern bride in order to look timeless?
The wedding trousseau is such an emotional possession that brings up so many memories when you repurpose it. It should be filled with pieces that you can go back to and relive your memories in. Remember the importance of classics and pay close attention to the details. The classics you purchase today will become family heirlooms in the future. A Neo-drape cocktail lehenga or a saree gown are statement pieces that shall complement a bride today and further become a piece she can dress down for another ceremony later.
8. What new thing can brides and grooms look forward to the most in this store?
The store is a complete reflection of the house of Shantnu & Nikhil that celebrates modernity with its style and silhouettes. The biggest offering for our patrons is the vast range of ensembles and accessories or everything ceremony-related they can need. In addition, we have our signature perfume which is unisex and captures the essence of a modern spirit. The store also offers an exclusive gifting option which is the Shagun Box.
Photo: Featured Brand