Every fashion week sets off some trend. And it's not always about the clothes. Sometimes, we spot brilliant makeup and accessories that become the talk of the event. The 10-day extravagant affair at the FDCI-led India Couture Week 2022 was no different. 
Apart from fierce fashion, the shows resulted in an envy-worthy lineup of hair and makeup moments that need equal attention. 
From celestial skin to makeup that shimmered, the shows featured looks that have definitely got our attention. with a stack of beauty looks that caught our attention. Here are a few looks that have us inspired: 
1. Rhinestone-encrusted eyes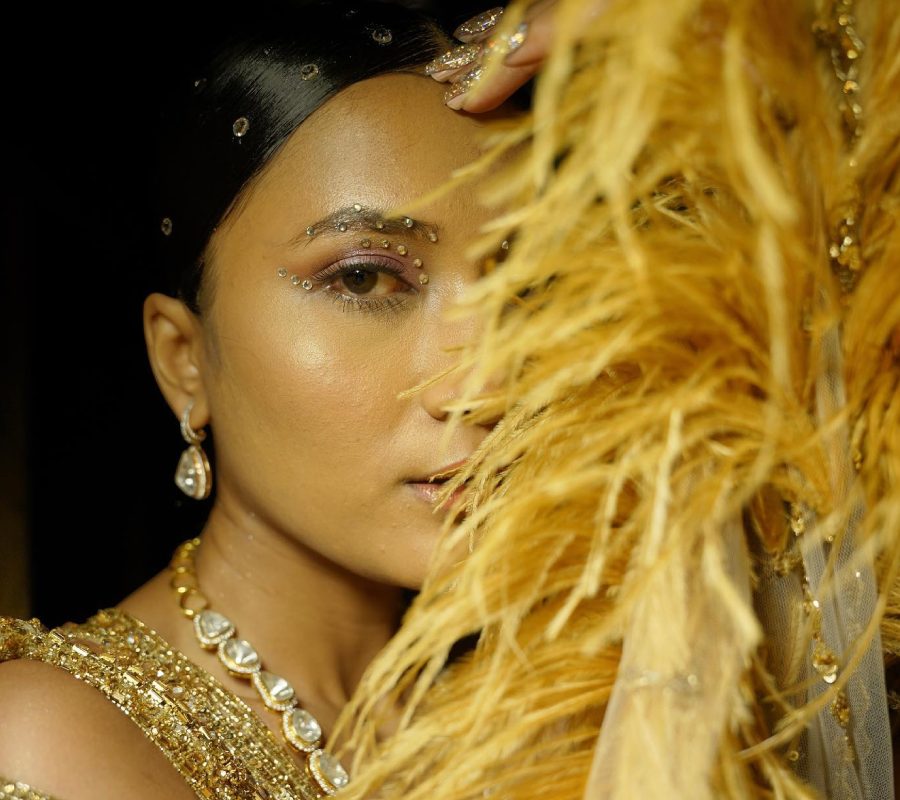 The couture week was all about letting your eyes do the talking. The models at Falguni Shane Peacock and JJ Valaya added extra sparkle to the runway with rhinestone-encrusted eyes by dotting a few crystals under the brow bone and along the crease. 
2. Starlit skin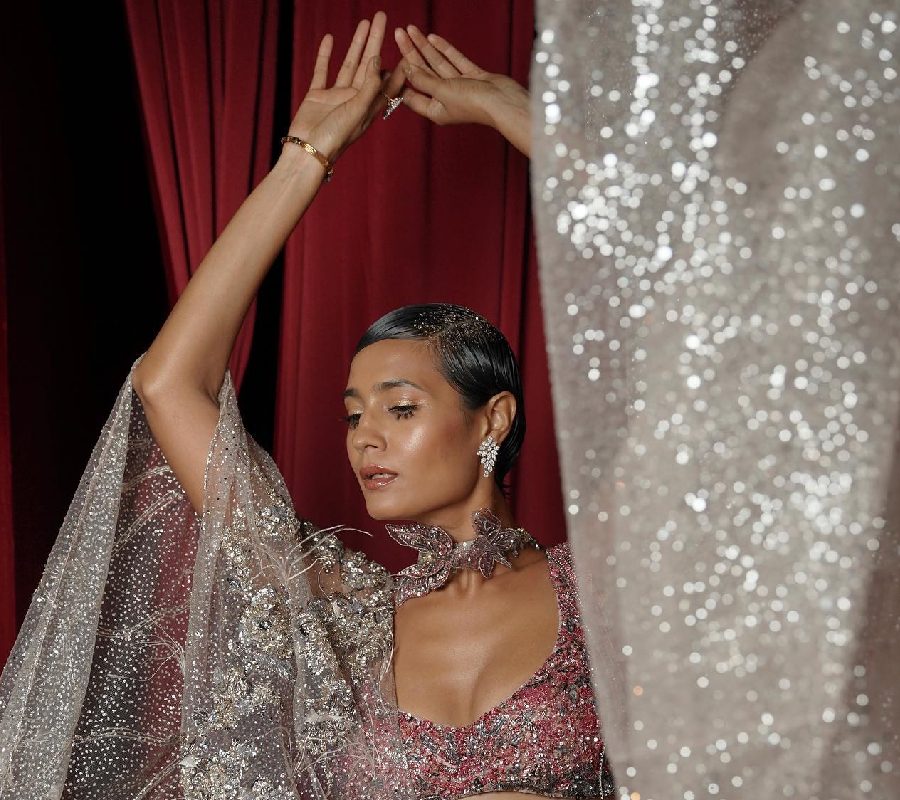 Whether iridescent, creamy and ethereal or dusted with actual glitter, shiny skin was on the menu for almost all of the designers. Consider this as a nod to wear a glam and glossy nude look to add another dimension to your ensemble. Layer up highlighters and shimmery shadows for a similar effect.
3. Scarlet lips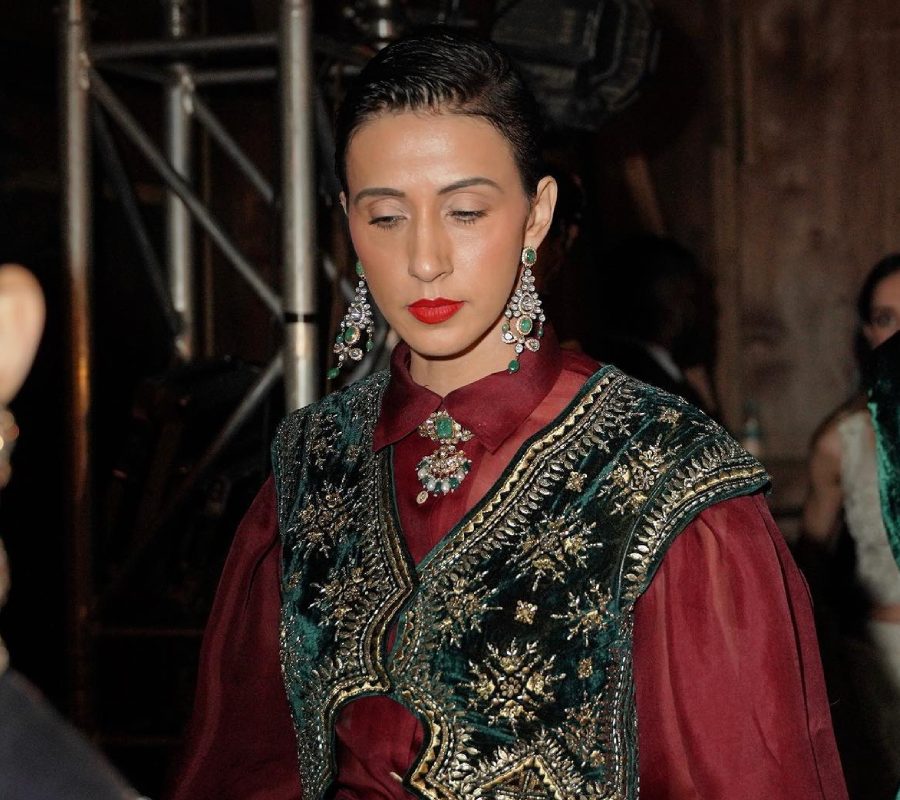 The classic red lips have returned, making a bigger statement than before. Take a leaf out of JJ Valaya's book and opt for over-the-top sparkly red lips, or recreate the glossy red lips the models wore for Siddartha Tytler's show or for Anju Modi - rich dreamy coral base. 
4. Slick it back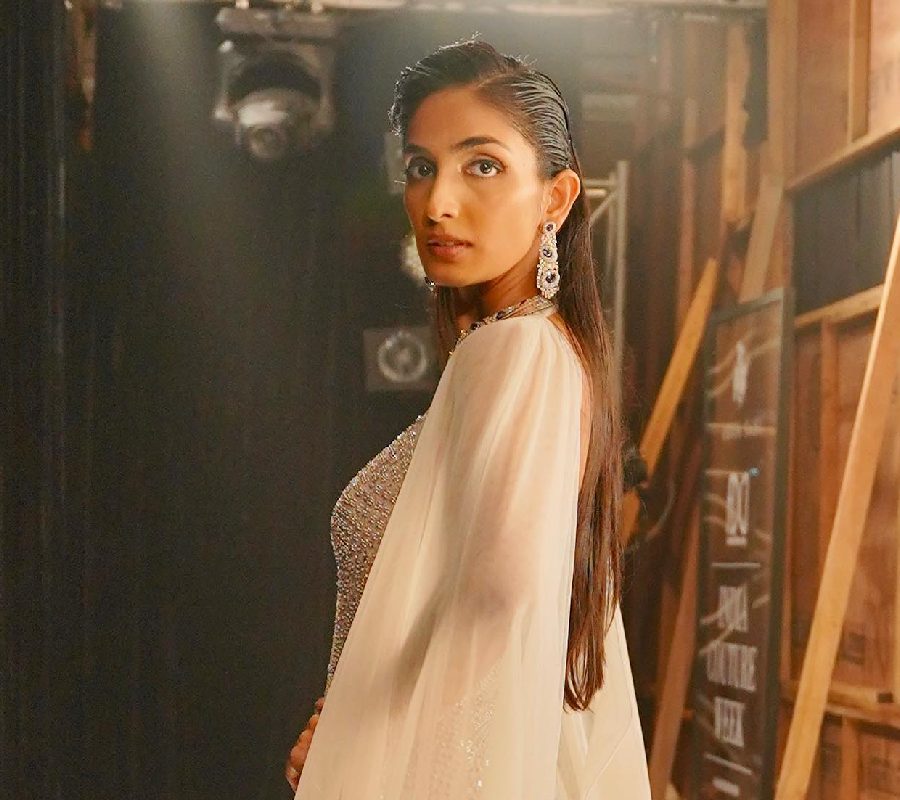 It's a classic quandary: how do you wear your hair for a statement look? Well, if you're a Rohit Gandhi and Rahul Khanna model, all you need to do is a side or middle-parted and slicked-back hair. It's definitely a good example to follow next time you want to pull your hair back. The great thing about this look is you can make it super sleek with a wet-look finish, or something a little looser which can be flattering too. 
5. Long, long lash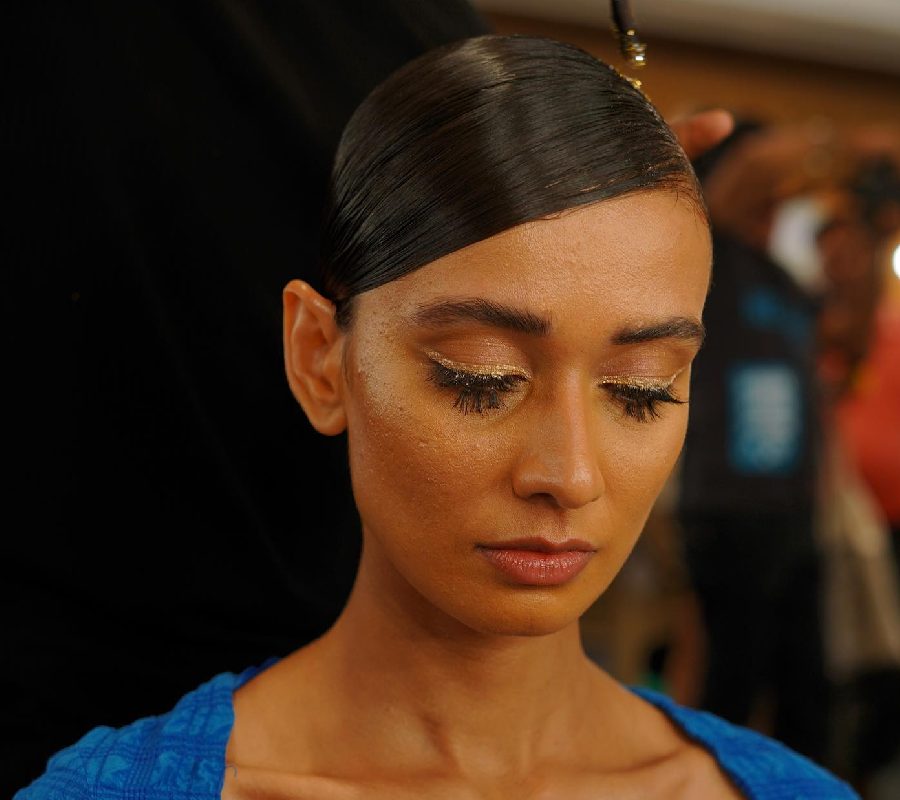 The runway also saw some really long lashes sported by the models at Dolly J that really stood out. The focus on the long lashes gave a chic yet bold look. The perfect winged eyeliner along the lash line elevated the makeup game and was a great hack to amplify the eyes. 
6. Hint of sheen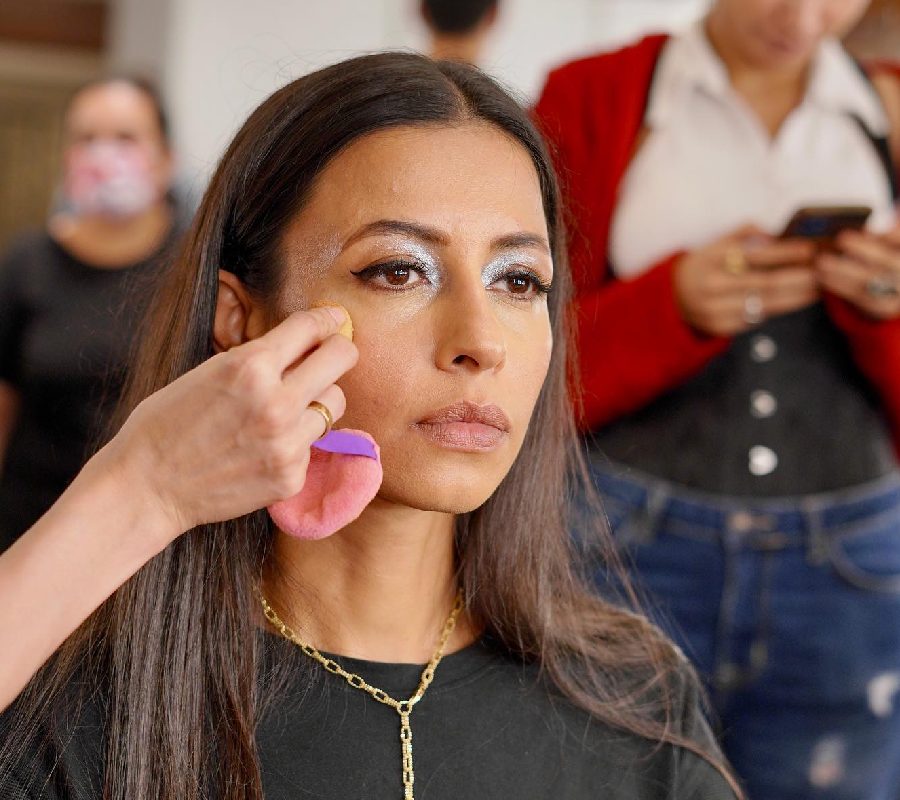 Metallics don't need to be full coverage. Case in point: the look on this Rohit Gandhi and Rahul Khurana model, who repped a silver glitter eye moment, making for a low-key, but party-ready look. Makeup with this '90s-inspired shimmer is a must-try.
7. Glittery hair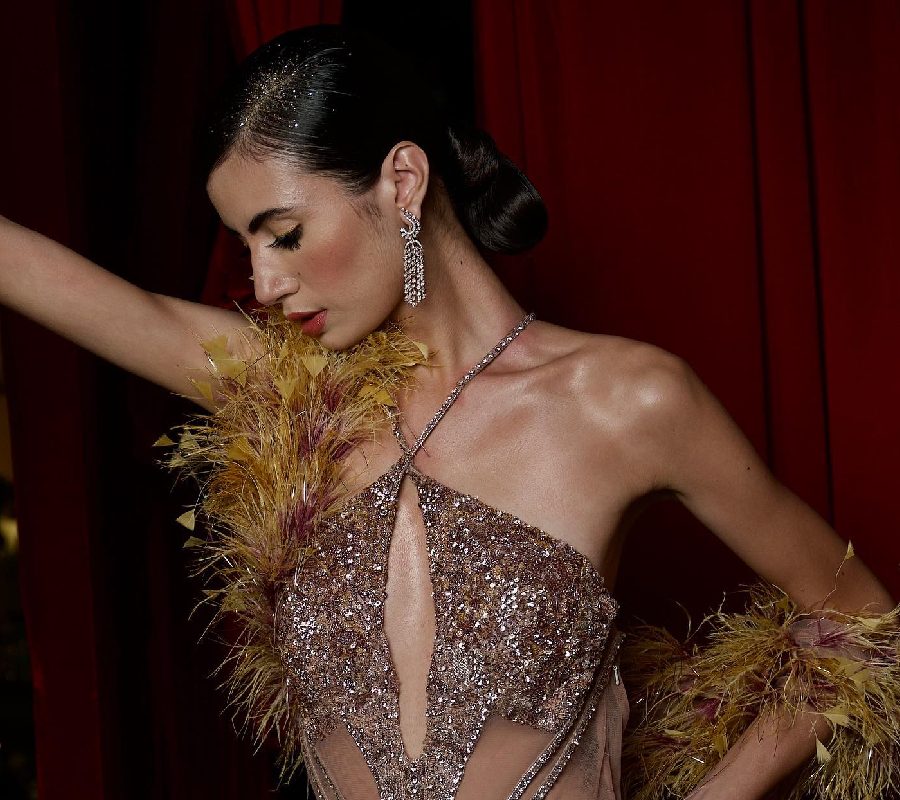 Nothing complements the nude makeup vibe more than an absolute all-out hair moment. And that's what we got from the Falguni Shane Peacock and Dolly J shows, where stylists applied specks of glitter on the models' hair parting. 
8. Hair sequins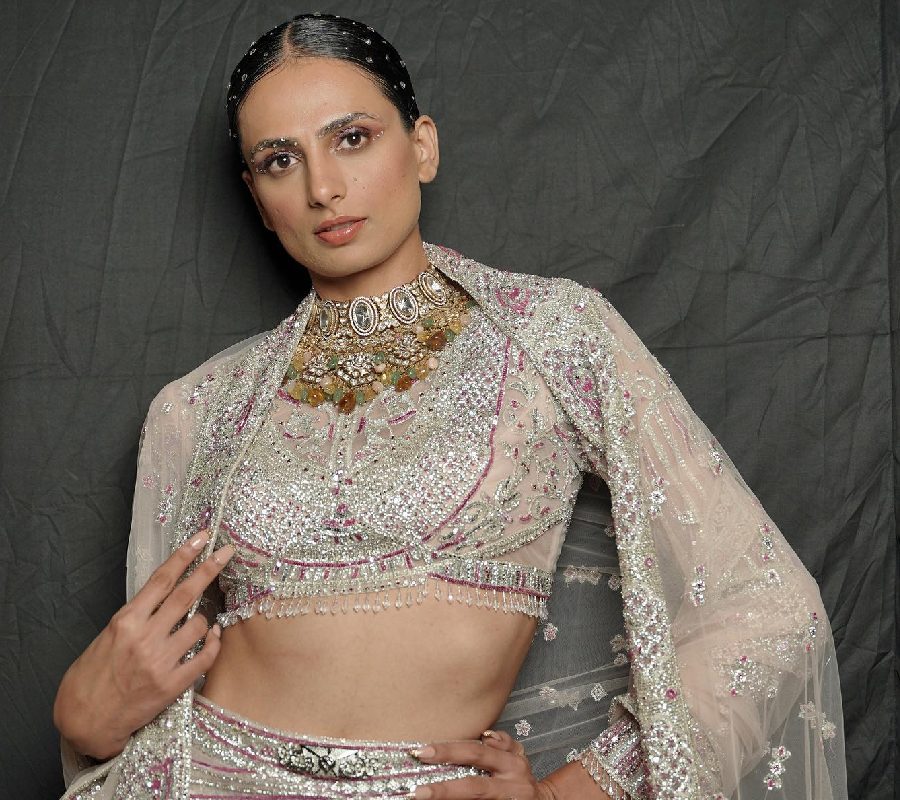 The latest entrant to the glitter party is hair sequins that are climbing up the popularity rank. Be it spicing up a night out with the girls or a date night, hair sequins are here to stay. Another way of elevating your hairline is by flanking the contours of your hairline with stick-on rhinestones, courtesy of JJ Valaya's vintage glam couture show. 
9. Lips on sparkles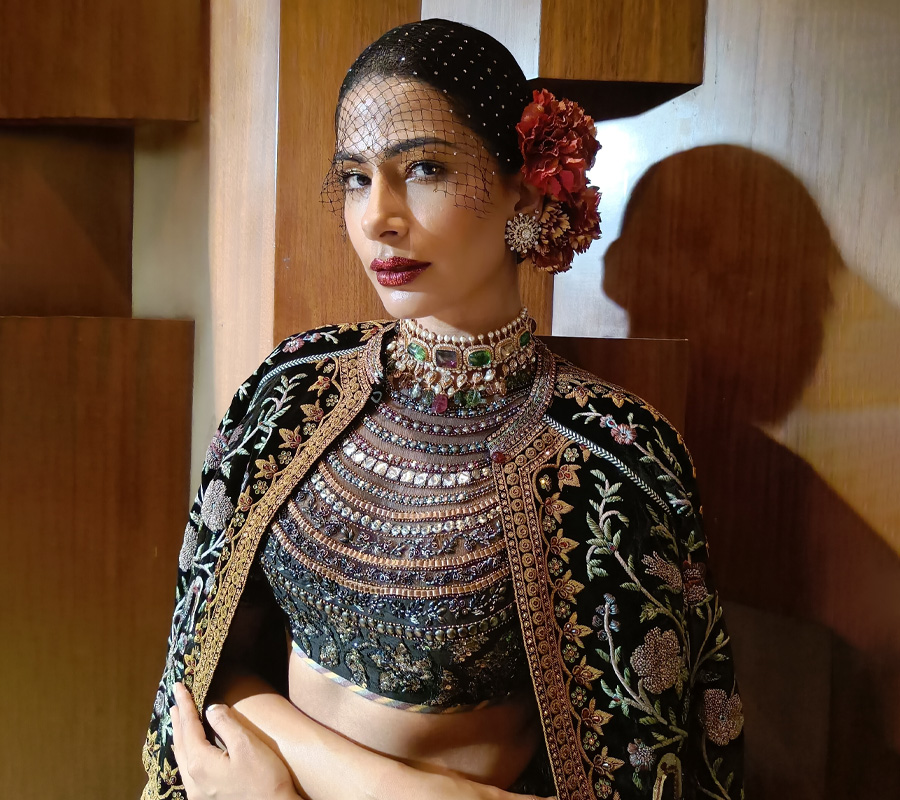 Let your lipstick do more talking with glitter-specked on scarlet red-hued lips. This shimmer-infused lip colour at JJ Valaya's couture show took us back to the disco-loving era. 
10. Talk with your eyebrows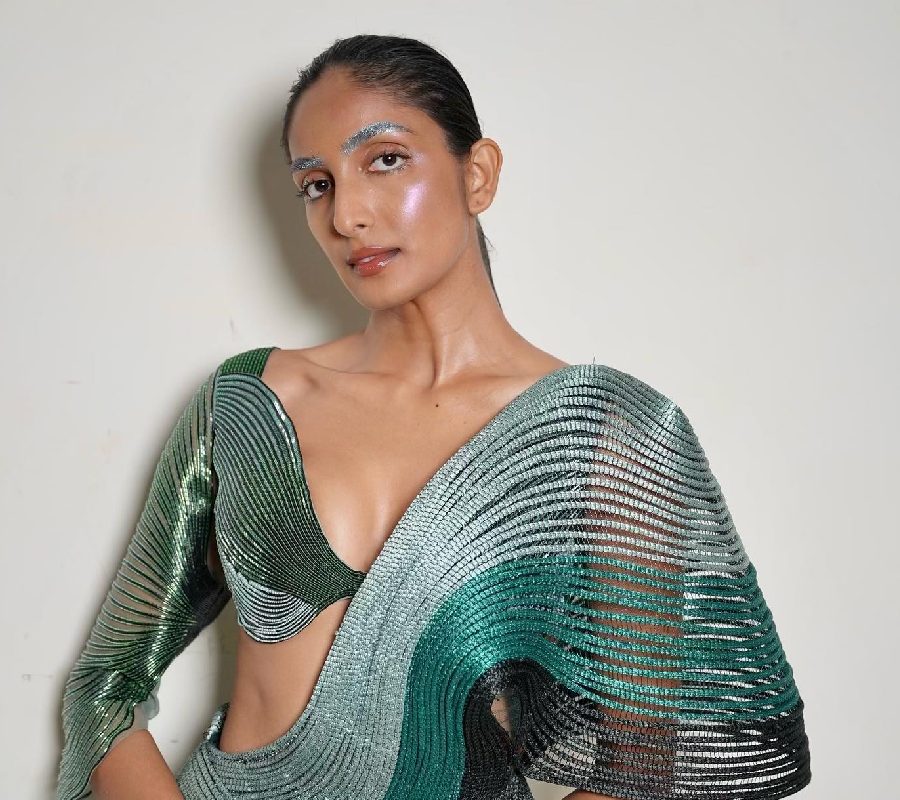 Glitter, sequins and shimmer infiltrated all the runways during ICW. We also spotted a set of super glittery glitter brows at designer Amit Aggarwal's show. Looks like it's time to dust our brows with whatever luminescent particles we can get hold of.
11. Vintage glam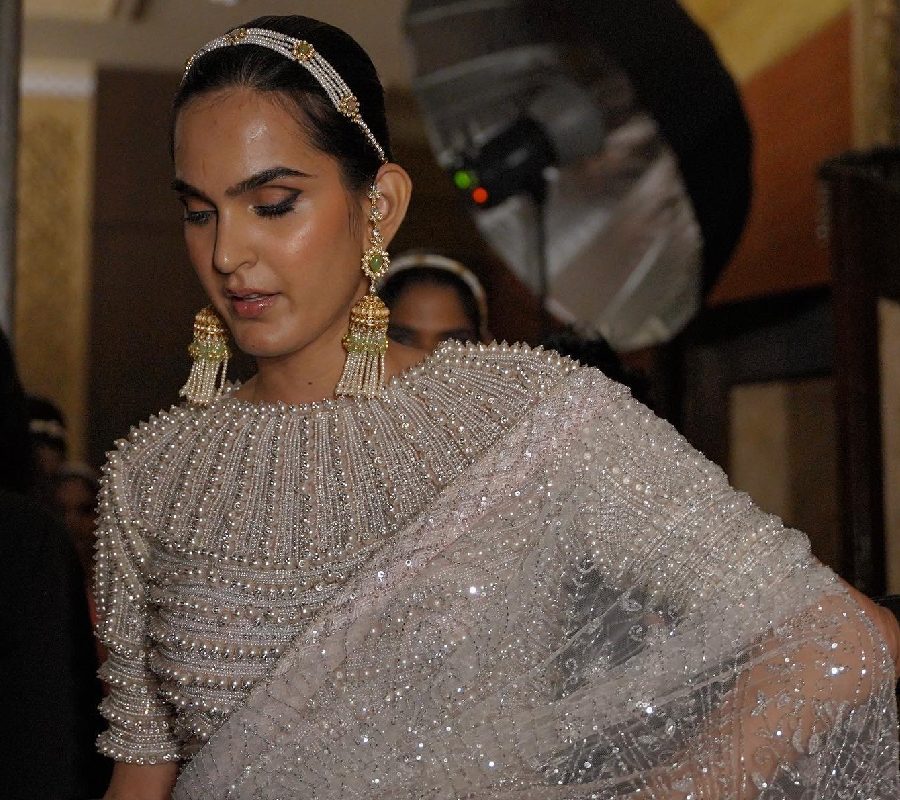 While we're always looking for the next trend, the runways are gathering inspiration from the beauty world archives. With wispy strands, cut-crease eyeshadow, dramatic highlighter on matte skin and hair bands, models at Suneet Varma went for a retro glam mood. 
12. Floral hair buns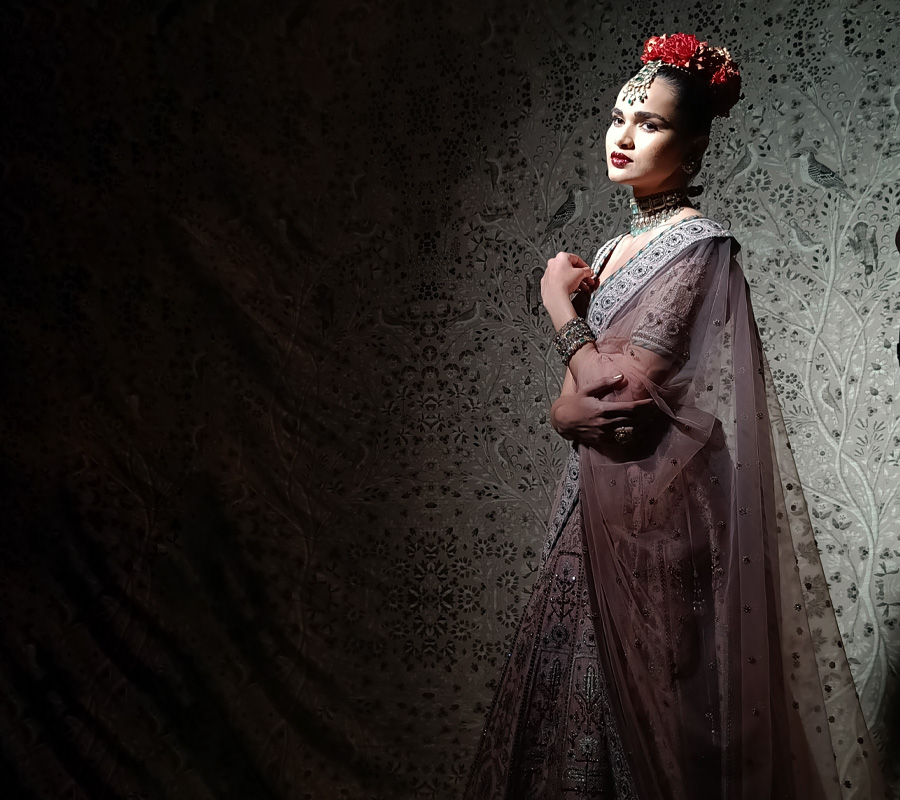 For a maximalist look, let your inner Frida Kahlo shine on by opting for a statement floral crown of glory. There's endless inspiration to be found in JJ Valaya and Varun Bahl's couture collections to lend a floral touch to your hairstyle.
Photo: Tejashee Kashyap; Instagram/FDCI