Namrata Soni has dolled up the who's who of Indian actors, not just from Bollywood but across industries, and is rightfully one of the first celebrity makeup artists—much before many artists achieved stardom thanks to social media tags. And when in December 2020, Namrata Soni announced the launch of her label, Simply Nam, makeup junkies waited to see what's in the bag. 
After face masks and cleansing towels, Soni has finally launched a range of liquid lipsticks in yummy colours that work for all occasions. 
With so many looks created over 20 years, we trust Soni has tried all the brands under the sun (which she says is the real truth). So what is it that she definitely wanted to include in her range, after working on thousands of camera-ready looks? 
"I wait for fresh launches to see what's new on the market. But my biggest issue has always been that brands don't create [products] keeping the Indian skin tones and the Indian weather in mind. I've always faced this problem when it comes to concealer colours, lipstick shades and foundation colours. I wanted to bridge this gap with Simply Nam," reveals Soni. She confesses that she does not enjoy wearing makeup because it's so tedious and cumbersome to remove makeup. And that's why she first launched the make-up removing towels. In addition to inclusivity and sustainability, Soni was sure to not use any parabens, and make it vegan and cruelty-free. "Scientific studies suggest that parabens can disrupt hormones and cause skin irritation. But products can be made without these chemicals which is why [at Simply Nam] we opted out."
While Soni had all the knowledge needed to design the products in her head, launching a company in the middle of a pandemic wasn't really a cakewalk. "It was hard to launch the brand because we couldn't physically be present in stores to talk to people who wanted to understand what the products are all about. But I'm very thankful and grateful that our brand continues to survive despite the pandemic," she says. She believes that the Indian beauty market is just starting up, and there is space for all kinds of brands.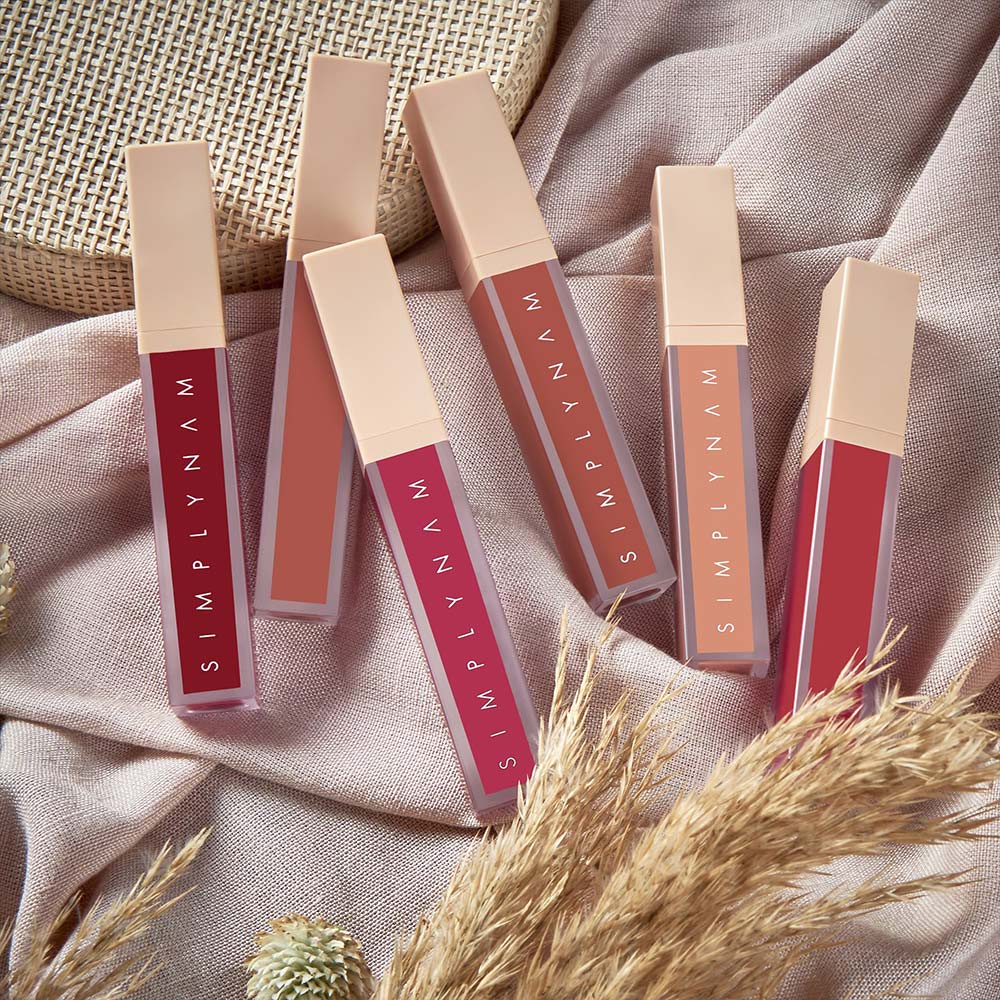 As for what she wanted with her liquid lipsticks, Soni wanted to create a lipstick that was long-lasting, comfortable, and hydrating enough for you to not feel a thing. "The colours are a palette of nudes, pinks and reds that can be worn by anyone, no matter the colour of their skin and the weather in India. With liquid lipsticks, the alcohol in it sucks up all moisture from the lips. We worked very hard to make products that are hydrating and beautiful for the lip," says Soni. 
Soni counts lipstick as her favourite makeup product to use, as it instantly makes her feel alive and gives confidence. "I do not leave my house without a beautiful blush, eyelash curler and mascara. And of course, my most essential product would be a good eyebrow filler. Either an eyebrow pencil on an eyebrow palette, which does the job of making my face look complete. I'm someone who does not wear too much makeup. So for me, this is perfect." Soni's products have been designed and made in association with Bozzil group, a Sweden-based influencer brand incubator. As for a makeup artiste-created brand, Soni picks Pat McGrath as her favourite.
Read ahead to find Soni's skincare and makeup technique secrets, which are just perfect for the party season coming up ahead. 
1. Soni's AM and PM skincare routine
I wake up in the morning and use the Simply Nam Cleansing Towel with my face wash. Then I pat my face dry and then I use a toner specifically for my skin type, which is combination sensitive skin, followed by a serum. I lock in that serum with an oil-free moisturizer made for acne-prone skin, sunscreen, and then lip balm. For my PM routine, I just switch the day moisturizer with a heavier formulation, followed by an eye cream and a heavy-duty lip sleeping mask.
2. How to choose the right red lipstick and nude lipstick?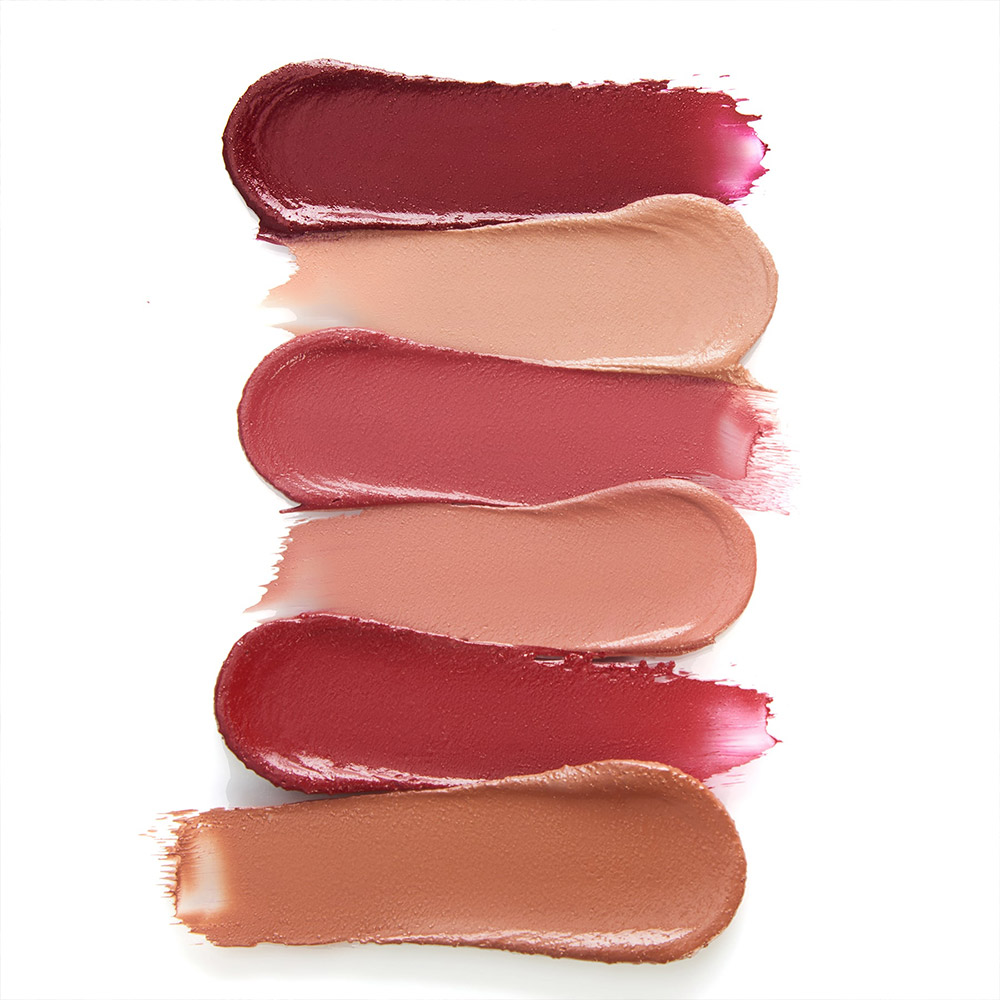 The best way of choosing the right red lipstick is to identify your undertone. If you have a warm skin tone, you will have a greenish olive colour undertone. If you're a cool undertone, you will have pinkish-red hues, and you're neutral if you have a combination of both. 
So if you have a warm undertone, reds, which are brighter and have orange undertones are the ones that will work beautifully on your skin. If you have a cool undertone, you have a lot more purple and blue coloured veins, which means a lot of wine and darker, deeper colours are the ones that look lovely. Choose a nude colour for yourself in the same way. Figure out your undertone—if you have a warm undertone, select a peachy nude colour. If you have a cool undertone, select a pinkish nude colour.
3. How to make your lipstick last long?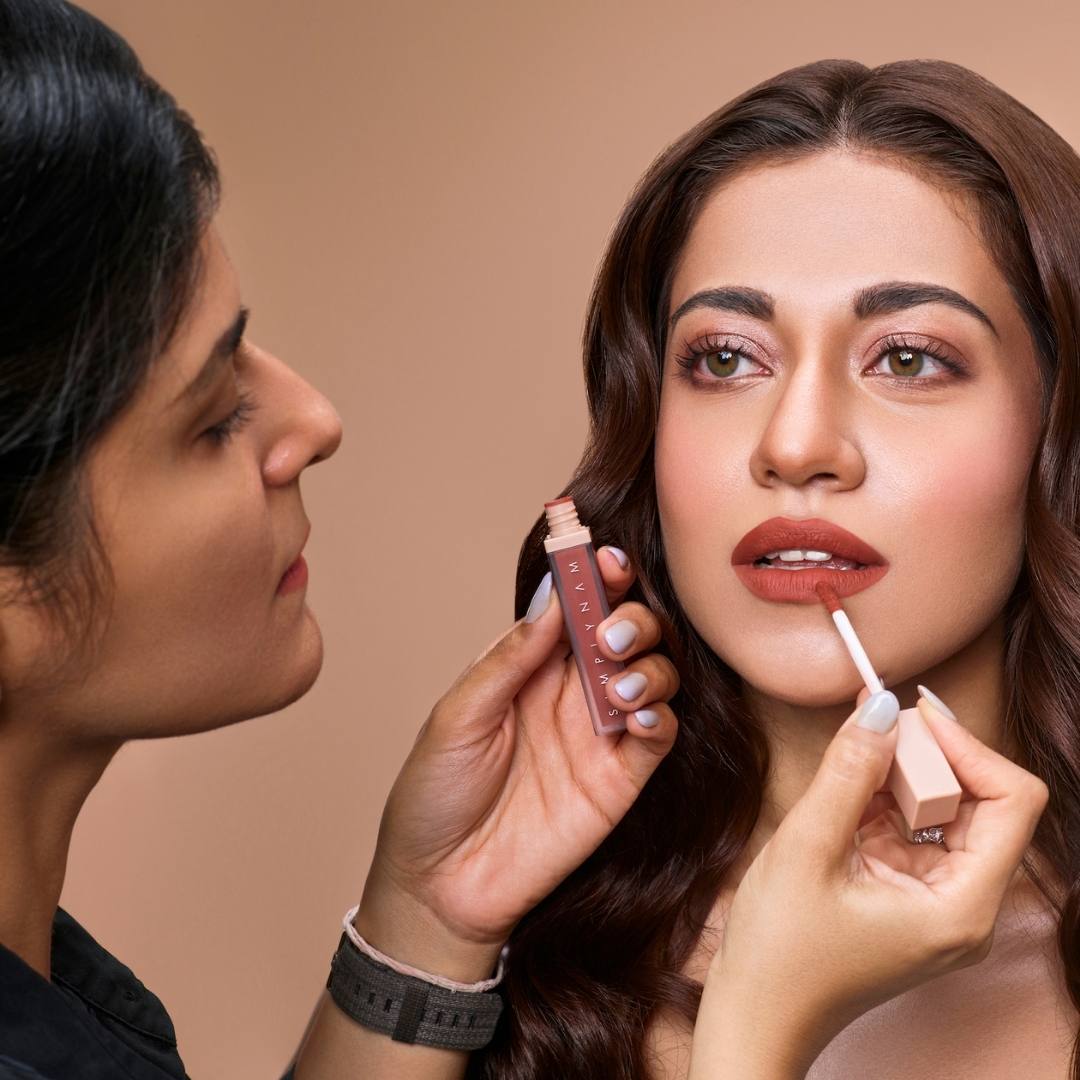 Use a lip scrub before you start your lipstick application. Next, apply a layer of lip balm. Finish the rest of your makeup and pat dry the excessive lip balm with tissue paper. Now line your lips. If you have the Simply Nam Liquid Lipstick, just applying two generous coats to make your lips opaque is enough. If in case you do not have liquid lipstick, you can use a matte lip pencil. Outline your lips and fill it in with the lip liner, followed by the lipstick. Dab the excess creaminess from the lipstick with tissue paper. Re-apply a second coat and dab again.
4. How to achieve the perfect base?
Follow a good AM and PM skincare regime. Use a moisturizer and primer that is meant for your skin. Choose the right shade based on your undertone. You can swatch the three closest shades on the side of your face (never on your hands) to choose the right one for you. 
5. Tips for an easy smoky eye
Line your entire eye with a kajal pencil. Smudge and blend with a blending brush. Apply a matte, satin or glitter eye shadow in black on top. You can even do it the other way round, where you first layer the powder and then go over it with your kajal pencil. And then again, layer it with a powder, especially if you have oily eyelids.
Photo: Instagram/ Namrata Soni; Simply Nam