Sustainable fashion, no matter how appealing, can get tricky to understand and adopt. With the plethora of information sources, a seemingly complicated vocabulary, and innumerable brands out there to choose from, it's only natural for anyone to find it hard to know where to start. Fortunately, there are a few passionate minds that have taken it upon themselves to break down and simplify this term and the terms associated with it with their unique projects. One such passionate and driven personality is entrepreneur and sustainability proponent Kirti Poonia, who, with her efforts, is changing the way we consume fashion in India.   
Poonia is the former CEO and current board member of Okhai, rural artisans collective known for handcrafted apparel and lifestyle products. Okhai was started with a small group of women in a coastal village of Gujarat, and Poonia has been credited to have turned this marketplace for artisans around with her love and respect for Indian artisans and their art and craft, her entrepreneurial drive and passion for all things sustainable. She joined Okhai in 2015 and started with a 350-women team, and today, it's positively impacting the lives of over 2300 women.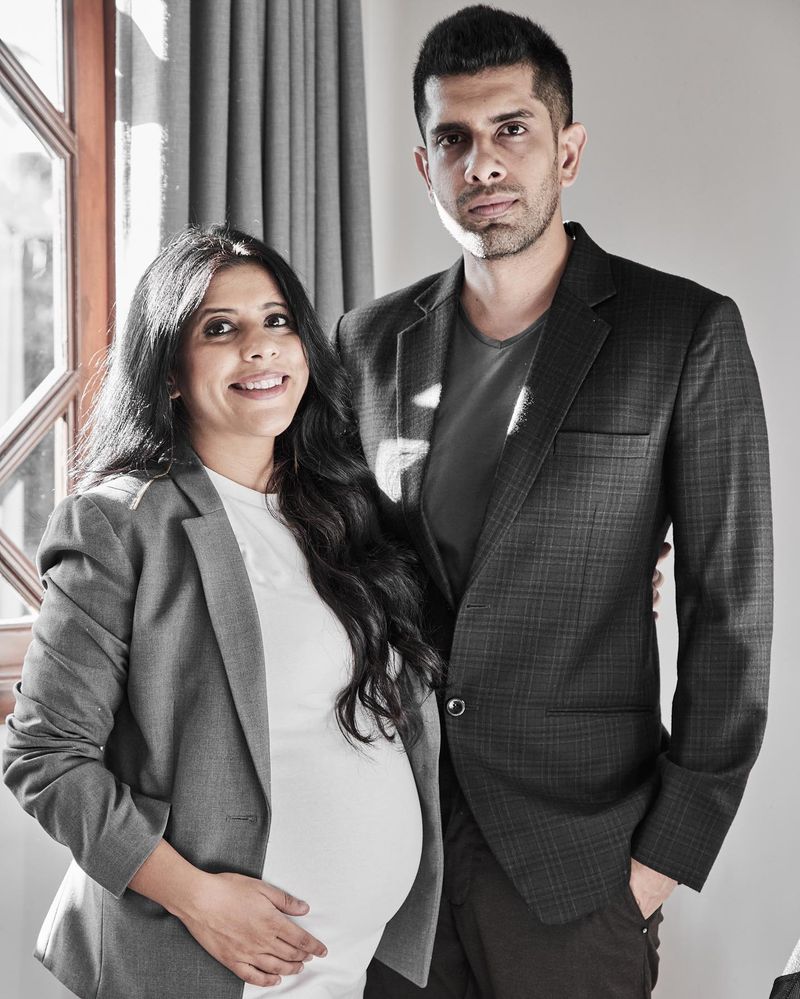 She also co-founded Restore, a brand that promotes the idea of zero-waste among FMCG companies, and helps them adopt circular practices. By her side has been entrepreneur Prateek Gupte, the other half of Restore and Poonia's personal life. In 2022, she won the Niti Aayog and UN award, and she became one of the 'Top 75 Women Entrepreneurs Transforming India'.
As of 2023, the serial entrepreneur and an inspiration to many Indian women Poonia is the co-founder of Relove, a tech platform founded in November 2021. Relove promotes circular fashion by enabling brands to sell/resell garments. This is a great way for brands to acquire new customers and build loyalty. In addition to that, she is taking to various platforms including social media to actively engage in conversations that matter and generate awareness about sustainable living.  
Recently, she was a part of the panel at AirBnB's International Women's Day special #EmbraceEquity discussion alongside Soha Ali Khan, and Lisa Mishra. Here, she spoke about women's empowerment, and challenges faced as an entrepreneur and shared a few bits about her love for travel. Post that, Zee Zest interviewed Poonia, and the discussion ranged from sustainability in fashion, and adopting circular fashion to her brand Relove and more. 
1. What ignited your passion for sustainable fashion? 
Seven years ago, when I started building a sustainable fashion brand with Okhai, I didn't even know the term 'sustainable fashion' would become such a well-known term. The passion came from the desire to 'do the right thing'. 
2. From working with women's groups in villages to heading Okhai, to creating a tech platform Relove, what have been your biggest lessons along the way—as an entrepreneur and a sustainability proponent?
If you create successful business models to solve a social or environmental problem, a model that is lucrative for all parties involved and the planet, people embrace it. 
Sustainable solutions are only successful if they are convenient and cost-effective, all at the same time. The initial phase of any company should be spent really deeply thinking, and evaluating the model, and once you have the formula you can press the pedal. One should take the time to strike gold.
3. What is the core philosophy behind Relove?
Ten per cent of all global carbon emissions come from fashion, which is greater than all shipping and all flights combined. At the same time, the fashion industry has a massive leak in dead stock, damaged returns and clothes lying idle in customers' closets. 
Relove powers fashion brands to host their own digital thrift shops and factory outlets to liquidate their damaged and old inventory. In just one year, Relove has onboarded 50+ brands including Chumbak, Bunaai, Suta, Okhai, Acchho and Snitch.  
We believe that for a successful climate tech solution to have an impact at scale, we have to shift the narrative from sustainability as a burden on businesses to sustainability as a way to grow steadily, acquire new customers, increase sales, higher brand value, customer retention and profitability. 
Each item resold, eliminates the need to produce a new one, eliminating the impact of the entire process from seed to yarn to fabric to garment completely, eliminating six times its weight in CO2 (carbon dioxide). 
A single garment is almost equal to five kgs of CO2. With 50 per cent of the fast fashion market being replaced by preloved 200 billion kgs of CO2 can be eliminated. 
4. Though the concept of circular fashion has always been part of our ecosystem, why did it lose its way? 
As we moved away from living in joint families to nuclear families we stopped passing on our garments within the family.  
5. At the same time while pre-loved fashion and thrifting are gaining momentum, it is still an urban 'hipster' concept. How does one get out of the rut? 
If you have ever experienced the original women thrifters who come to homes and collect old clothes in exchange for utensils you will know that thrifting is deeply rooted in India in many ways.   
6. You're also active and vocal on social media, but do you find genuine ideas and thoughts getting lost in all the clutter? 
Absolutely. Only a small number of people want to talk about ideas, and most want to destress watching reels. The clutter is also hampering everyone's ability to create original thoughts. We are all in an eco chamber of ideas. 
7. Sustainability often just remains a buzzword and a marketing tool to lure in consumers, how can people adopt it? 
People can start by educating themselves on sustainability in addition to reading labels, and asking questions to brands about processes and compositions before purchasing and buying from brands that can give accurate data in response to these questions. Finally, people should try to choose preloved as far as possible, so it can eliminate the need to produce a new one. 
8. What does being an entrepreneur in 2023 entail? 
1. Managing your phone time. 
2. Staying your own course and not getting distracted by amazing new ideas and what other people are doing.  
3. Finding new ways of marketing. 
4. Managing a remote company that works from anywhere.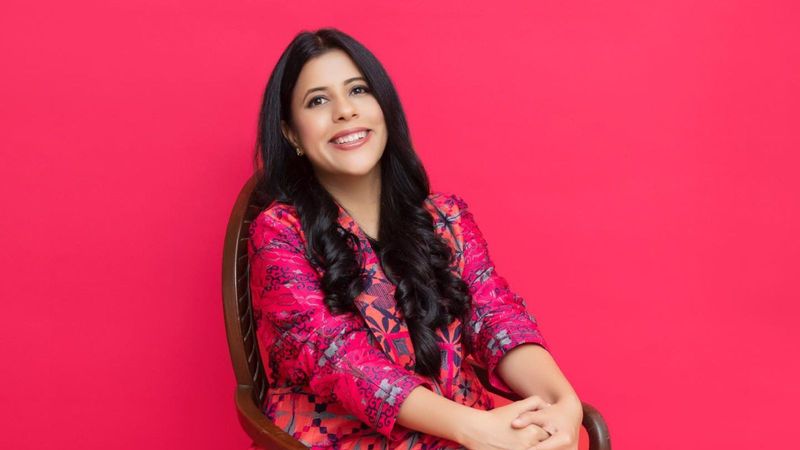 9. What does sustainability mean to your daily life? 
It means I will put in my best efforts to find an alternative that does lesser harm to the planet. 
10. How was your experience of participating in the AirBNB #EmbraceEquity panel discussion? 
I am a huge AirBnB fan. I travel a lot, and both, Prateek and I, are heavily focused on travel that lets us have a more immersive experience. So firstly, I was super excited to be a part of the panel simply because it was AirBnB. 
Plus, I loved noting that while all four of us came from such diverse backgrounds, our challenges as women were similar and how we navigated them was so different. 
11. If you could send one message to men on International Women's Day, what would that be? 
The world may seem to shift in the favour of women, but it's long due. It is going to take just a little bit for it to feel fair. Stay with us.
---
Photo: Facebook/Okhai, AirBnB