JJ Valaya—the tzar of Indian haute couture—launched his new line, JJV, at the recent FDCI x Lakme Fashion Week. It will now be available at the newly-launched World of Valaya in Delhi. The line will feature modern and experimental silhouettes made from Tencel Luxe filament yarn—a new standard of sustainable luxury fabrics for clothing with its silky smoothness, liquid-like drape, and vibrant colours. An environment-friendly initiative, Tencel Luxe filament yarn fits in seamlessly with Valaya's theme of accessible elegance. JJV is the House of Valaya's (which opened its doors in April 2022 in Delhi) foray into a cooler and more accessible line. Following are a few experts from our conversation with the designer, described as "the future of the past" by the erstwhile Maharani of Kapurthala. 
What's different about JJV?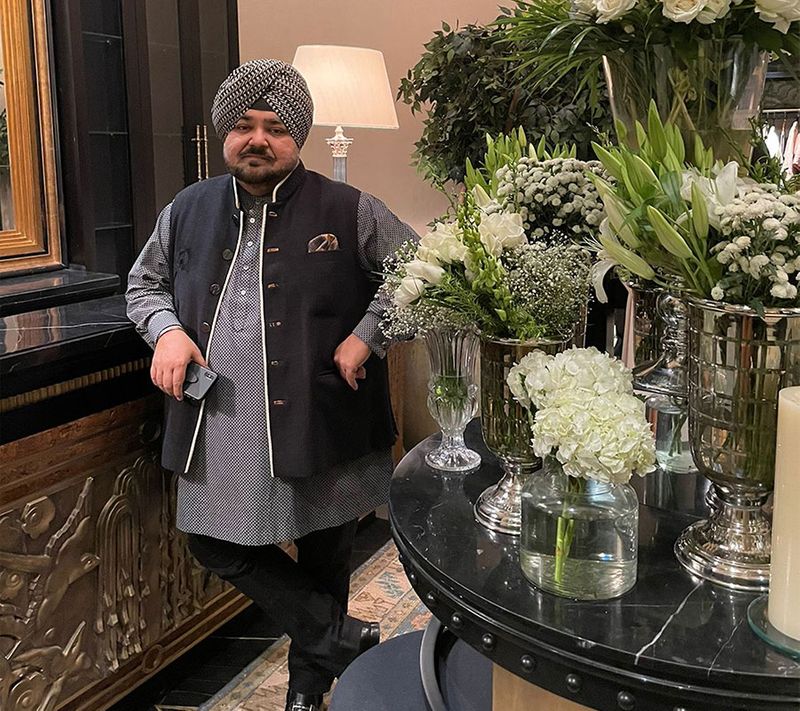 JJV is our all-new bridge-to-luxury line which is completely different from couture as couture essentially in India is the JJ Valaya brand that caters to the wedding market and high-end occasion wear. JJV is still an occasion wear brand but it is something that you can wear at smaller events or when you are travelling if you want to go to someplace special. The difference is essentially between couture and bridge-to-luxury, and these are core definitions that exist across the planet. We are happy to have taken the step into our second domain after couture, this season.
Who does the line speak to?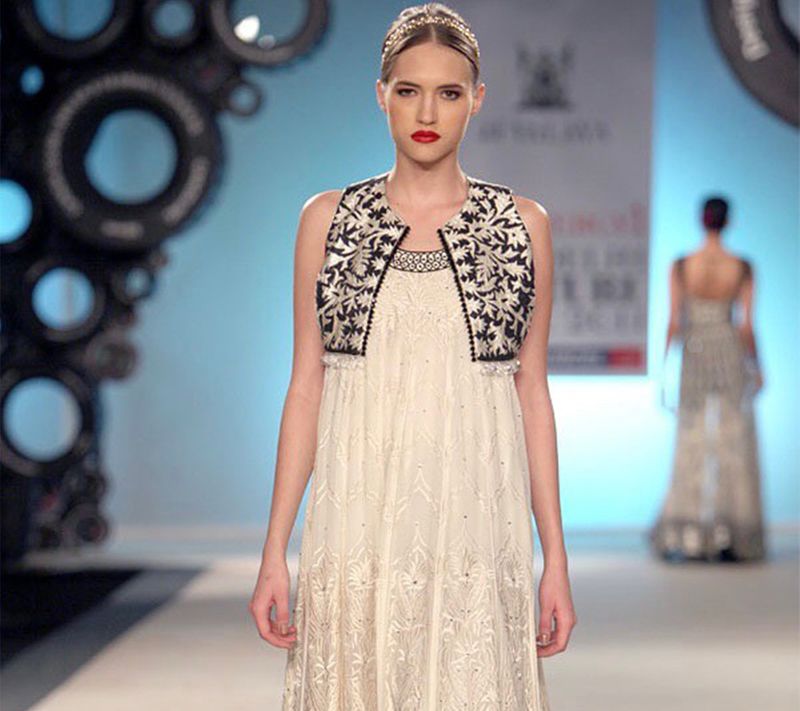 I have always wanted that a larger group of people wear my collection. This has been my desire. It is also a result of a lot of feedback I have received from so many people that—"yes we will come to JJ Valaya when we get married, but we love the ethos and the DNA of the brand and we would love to wear the clothes otherwise as well—whether to any special occasion or when we are going out for lunches and dinner and want to look special". So this is an answer to that. The target audience really is our existing customers, all of them while they shop couture with us, would like the same DNA coming into a lighter line. The target audience is also new customers who are not getting married now but eventually will, who love the brand signature and would love to have a part of it. 
What are the price points like?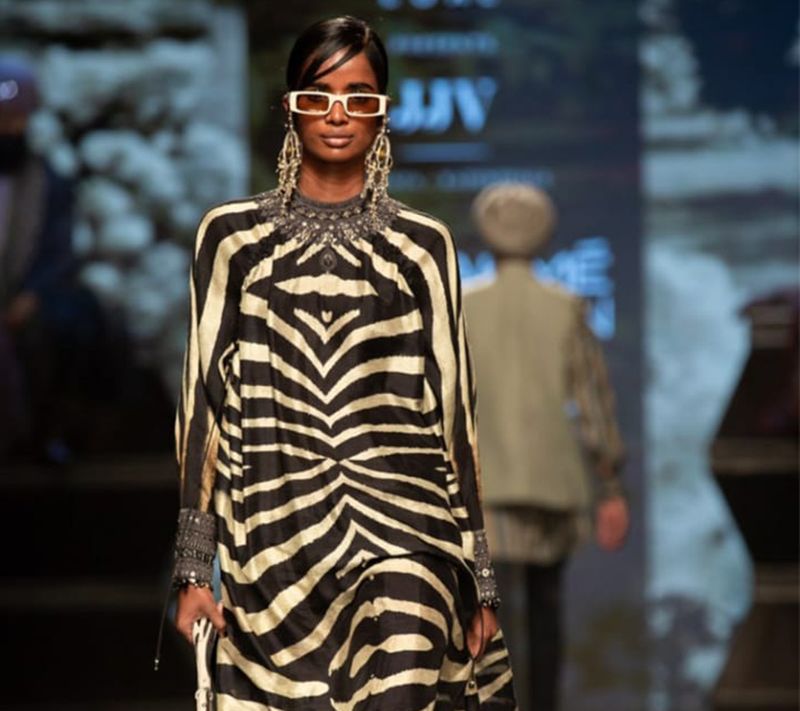 The price points for JJV start around Rs 20,000 and go up to Rs 75,000. It is a line of separates as well as some sets. It includes menswear and womenswear apparel.
Where is the collection available?
Currently, JJV is available at the World of Valaya in Delhi and of course, the next step is going to be online platforms. Eventually, over a period of time, it will be available across the country as well as internationally.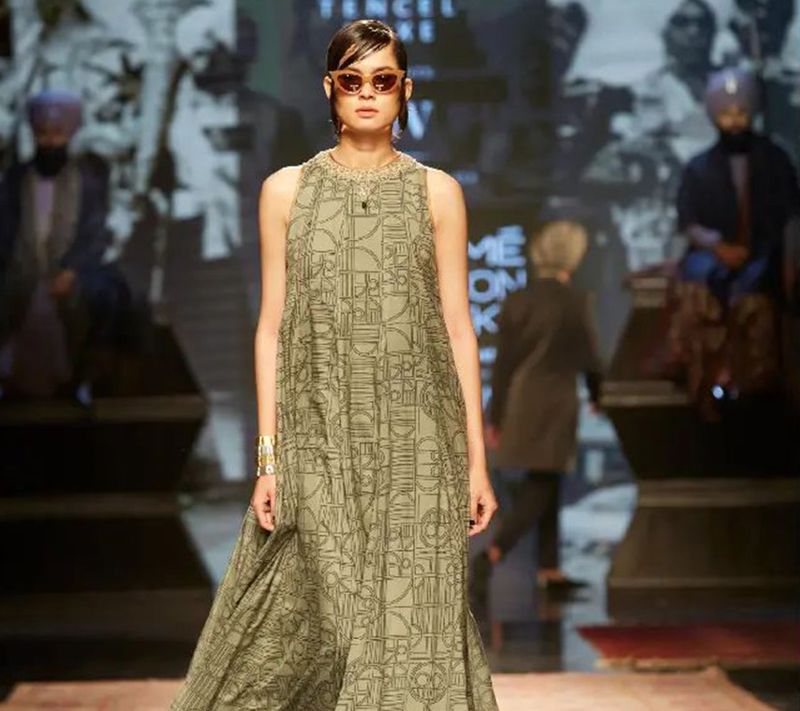 How long was it in the making?
It is a dream I have nurtured for many years so if you ask me how long it was in the making, then in my mind and in my spirit, it has been there for years and years. We finally introduced the line at the FDCI Lakme Fashion Week Spring Summer 2022 in March. We eventually launched it at the World of Valaya, but before that, we had spent eight months putting together the inspiration, the collection, the detailing, and of course the fabrics. 
What are the must-haves from this line?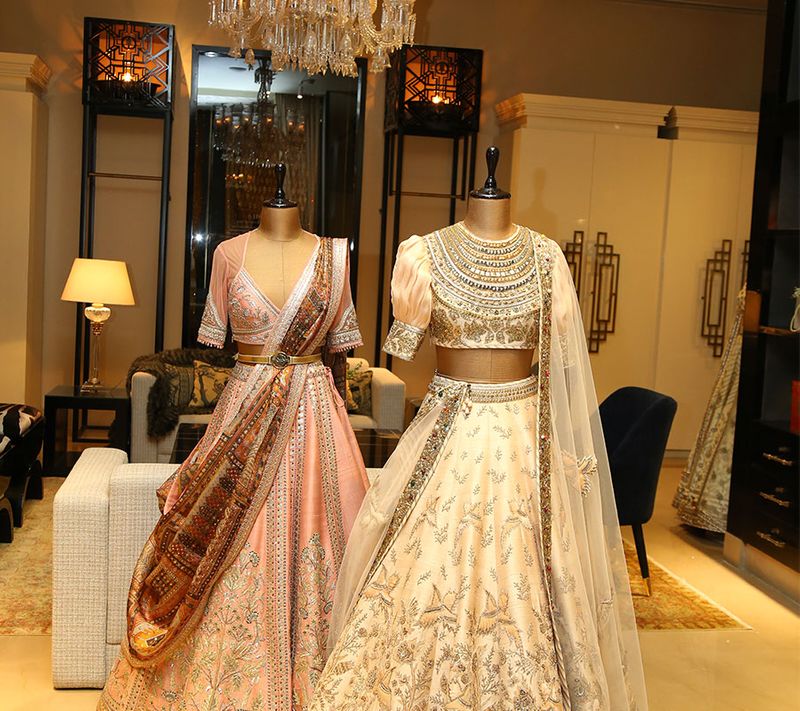 It is very difficult to define the must-haves because when we make a collection we put our heart and soul into every piece. With such a varied clientele, there are people who want our very special saris with blouses. There is another set of people who would be more keen to look at our kaftans and tunics. In menswear, there are people who want to look at Nehru jackets, others are interested in shirts or breaches. So it's virtually impossible to define, but let's just say it is for someone who resonates with our brand identity and our core ethos of the royal nomad with a penchant for art décor.
Who is the JJV muse?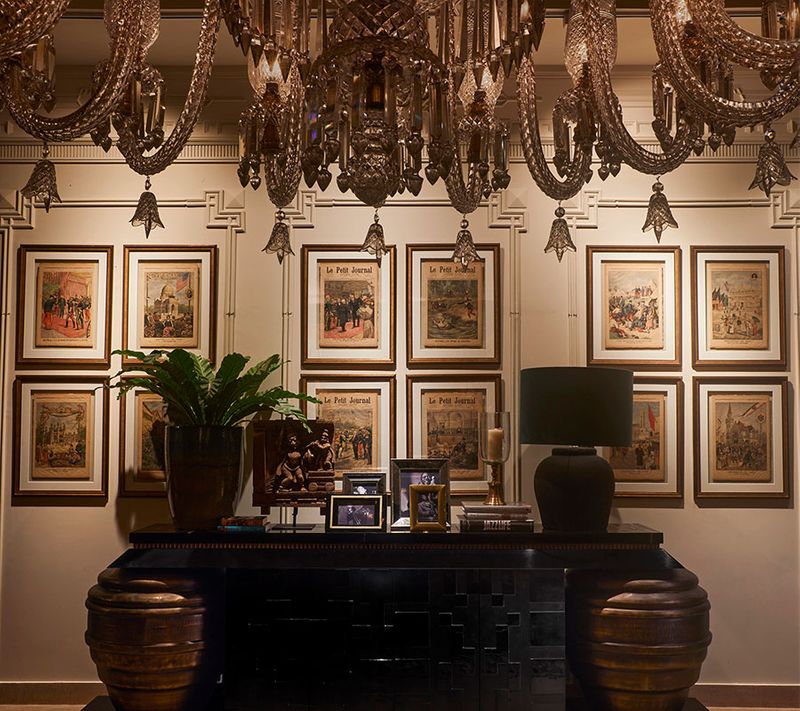 The JJV muse is a traveller—a luxury traveller who values every moment of his or her existence. A JJV muse is one who knows that he or she has a distinct personality and it is something that he or she would like to reflect on when they are celebrating in any part of the world. A JJV muse is somebody who resonates with our brand values and who wants that brand signature to be carried forward on various occasions of celebration. 
How has the pandemic positively impacted fashion?
Perhaps the biggest positive effect of the pandemic has been the appreciation and gratitude of mankind. Everybody has realised how fragile life can be and therefore there is a lot more appreciation for living life to the fullest, celebrating, and being in the moment and that is reflected across various mediums. So whether it is the need to celebrate more, to look your best, and feel your best; whether it is the need to have a wonderful home and you wish to pay attention to putting it together beautifully because suddenly homes are where you entertain and spend time, and not where you go and sleep. I have always believed that every adversity has a beautiful positive effect at the end of it. This time it has been the yearning to live life to the fullest.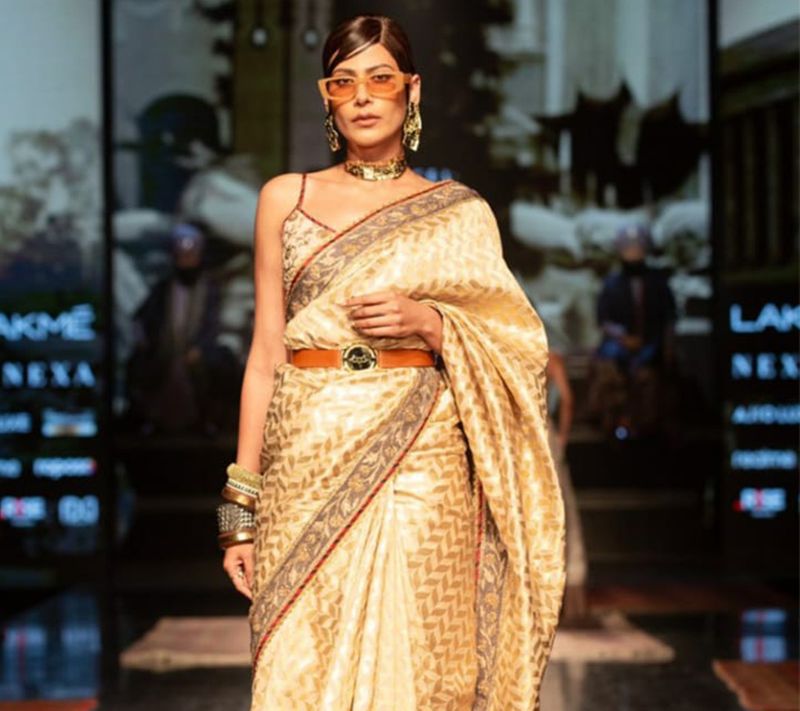 Is bridal couture over-rated today?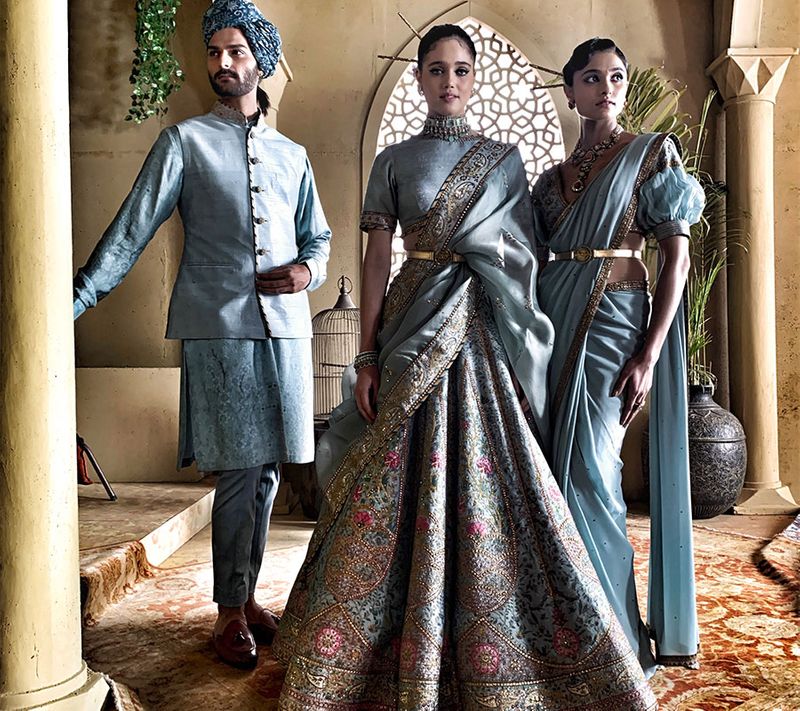 The Indian wedding is no ordinary wedding. Indians love to celebrate and a wedding is perhaps one of the key events that they look forward to celebrating all their life. It is a time of celebration and of everyone coming together. It is a time to dance and for revelry. It is also a time of looking fabulous, feeling fabulous, and living your life like an erstwhile Maharaja or Maharani. We should not deprive Indians of this pleasure. So no, Indian bridal clothing or bridal couture is not over-rated—it is perfectly rated. 
This is the realm where some of the best creative spirits of the country create some very beautiful heirloom-like clothes. The clothes are those that will be cherished and passed on to generations. I have always believed that is the true purpose of couture and the JJ Valaya brand is where we make pieces which can be passed on and treasured by the next generation and just as coveted. That is what true luxury is about—timelessness and style.
What are the must-haves in the modern woman and man's closet?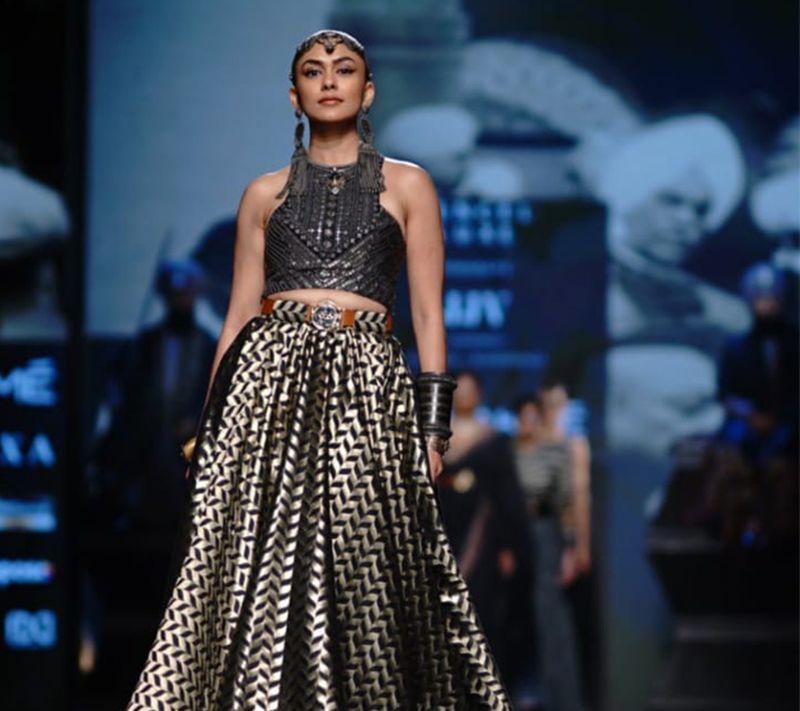 For a man, our Jhalamand house shirt, our signature sherwani with our shifting leaves chevron buttons, our very dapper pocket squares, and of course our printed Nehru jackets. For a woman, an Alika and/or IKA jacket, our shifting leaves chevron skirt or sari, our Phoenix belt, our zebra print caftan from JJV, and of course an assortment of our occasion wear.
What next?
Lots to happen, but one step at a time…
---
Photo: Instagram/JJ Valaya Official, FDCI