Women rarely reach for hair wax when considering hair styling  products. Although males are more likely to use this particular      styling product, wax is surprisingly adaptable, working with different hair textures and helping you accomplish a wide range of looks.
It's multipurpose since it eliminates frizz, makes your hair thicker, and plays with texture. The product's ease of use makes it ideal for quick, everyday hairstyles.
Listen up, ladies! It's time to consider the humble hair wax to end your styling woes. This product is beneficial for everyone, including you. We've compiled some of the most useful advice for getting the most out of it for your hair.
Unlike hair mousse, which must be applied to wet hair, this product can be used either before or after drying wet hair. If your hair is quite long, you can get away with using only a coin's worth of this stuff.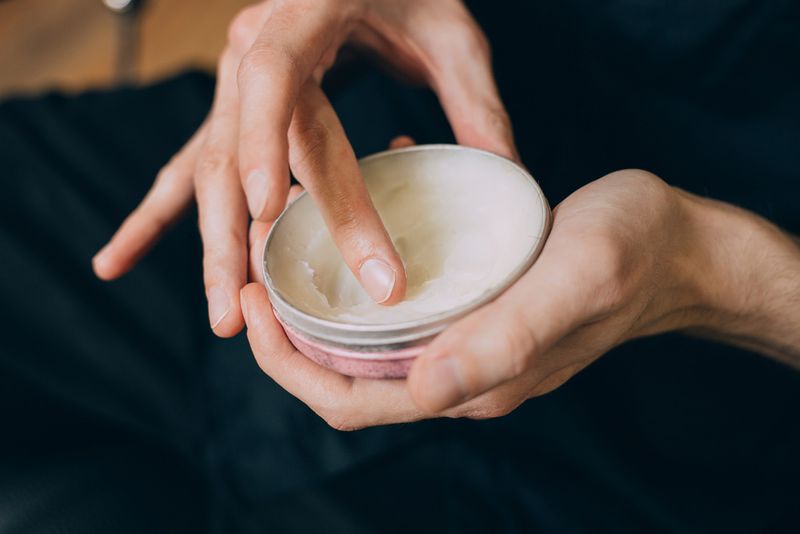 For use on hair after a shower  
After warming the wax in your palms, apply it evenly to your hair. Do not apply too much wax to your hair, or it will get heavy          .
On the go
Step 1 still remains the same - warming up the product between your palms and this time, just apply it to the ends and not throughout. Don't use a heavy hand; lightly touch with just your fingertips. Twist/curl your hair for some added definition.
The perfect hairstyles for your hair length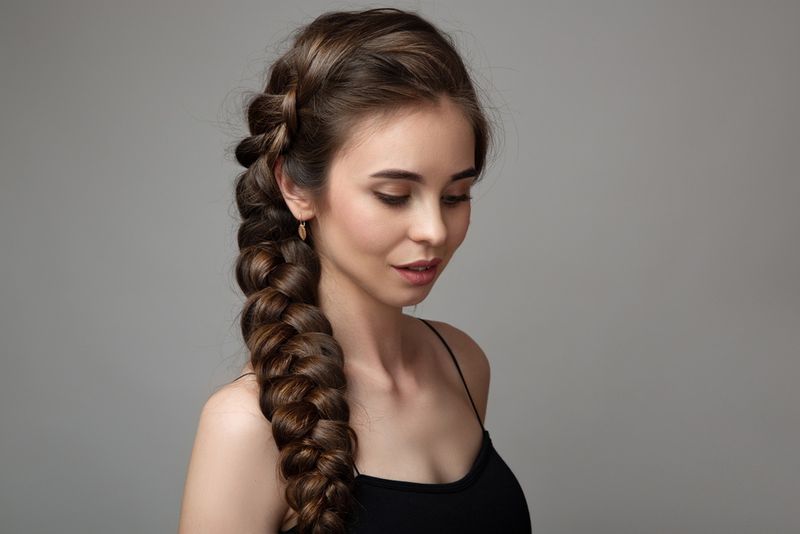 1. Say goodbye to flat pixie cuts: To achieve a textured, tousled look, work some product through your hair's ends by twisting it with your fingers.
2. Ready to Roll with a Pixie Quiff: Simply add some hair wax to your palms, rub your hands together, and then apply it to the front of your pixie cut to achieve this look. The quiff is achieved by sweeping the hair upwards. If you're into sporty, urban fashion, this hairstyle is for you.
3. Sporting a bob: If you have a layered bob - Use hair wax to emphasise your hair's natural texture and outline your layers. Apply from the mid-lengths to the ends for more body and texture. Afterward, scrunching your hair will give it volume and texture.
4. Make the blow dry glow: Using hair wax after blow drying your hair will help it keep its style and define your layers. This haircut is perfect for the office because it is professional and stylish.
5. Sleek and straight: Use it each time you want your hair to look smooth and put together, free of unruly frizz and flyaways.
6. Dutch Braid: Because hair wax adds texture, it can give your hair more grip, that's why braiding becomes easier. Just spritz hair wax on your hair before braiding, whether you're going for a Dutch braid, French braid, or even a nine strand braid.
Hair wax FAQs
1. My straight hair quickly loses its shape after being styled. To what extent can I make my volume last?
First, evenly distribute the product on your palms. Then, working from the mid-lengths to the ends, apply the product using your fingertips. Avoid getting it on the roots and don't use too much. Sides of the head should have bundles of hair twisted at the ends. Follow along the jawline and close to the nose. If your hair flattens out, try scrunching it up again.
2. The thinness and softness of my hair prevent me from giving it any volume or shape. Should I apply more wax than usual?
The less wax you use at first, the better, even if your hair is too fine and limp to provide a strong hold. If you use too much wax at once, your hair will become thick and flat. You should reapply the wax numerous times, in little amounts, as needed. Make sure the wax sticks to your hair well when you apply it. To keep your style from seeming flat, especially if you have fine or thin hair, a small amount of holding spray is all you need to complete your appearance.
3. Should my hair be dry or slightly damp when I apply wax?
If you want to achieve a specific look, don't apply wax on damp hair. To establish the basic shape of your style, you should dry your hair while shaping it into the desired look. The wax should be applied once the hair is completely dry. When wax is applied to wet hair, the shape, outline, and flow of the hair might change depending on the hair's texture and length. Another factor that can reduce volume is moist roots. Waxing should wait until the hair is totally dry.
4. Wax is stubborn and refuses to come out of my hair. I need your help figuring out how to remedy this situation.
Wax is mostly made up of oil. Heavy waxing might make it difficult to remove with shampoo.
What you can do
Apply a conditioner and comb it through your hair while it's still dry, before you shampoo.
2. Wash out the conditioner with warm water and proceed to shampoo your hair as usual.
To remove the wax, an oiler agent works better than wax itself
Make sure you get all the conditioner out of your hair before you shampoo for best effects. Wax's solid components can be easily washed away with water that is little warm.
If you are still having difficulty removing the wax, you should try the steps again.
What to do if you have damaged hair
If you have been complaining about rough, dry, and frizzy hair for years, then we have some good news for you! The latest trend in the hair market is that of hair botox! Shocked? Read on to find out more about this revolutionary treatment that is responsible for the happy women around the world.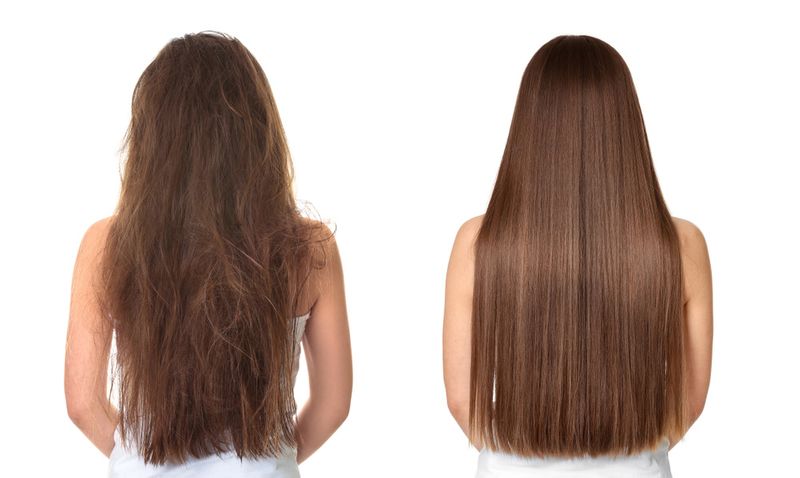 Botox to repair damaged hair
The facts
How does botox for hair work? Hair botox is a chemical-free, deep conditioning treatment that has been shown to be just as effective as keratin and cysteine treatments. To combat frizz and revive lifeless, damaged hair, you can use less harsh botox hair treatment solutions to coat the hair's surface. Although there is some straightening effect with hair botox, it is not as effective as dedicated straightening treatments. However, it works to repair damaged hair and add thickness to fine regions, leaving you with hair that is fuller in appearance and softer to the touch.
One of the side effects of botox hair treatment, even if it is non-chemical in nature, is that the heat straightening process can cause some damage. The best results from a botox hair treatment may be achieved with proper aftercare, so before you start looking up the cost of such a procedure in India, consider the following tips.
1. Use a shampoo that doesn't contain any harmful ingredients like sulphates, silicones, or Parabens to keep your hair healthy. Always follow up with a conditioner to prevent any form of dryness.
2. Treat your hair to a weekly deep conditioning hair mask using a mending solution to help restore moisture and heal the damage caused by any additional elements. If you want to keep your hair healthy, you should avoid using heated styling equipment as often as possible. Use a heat protectant spray and a leave-in treatment to keep your hair healthy as you style it.
Benefits of hair botox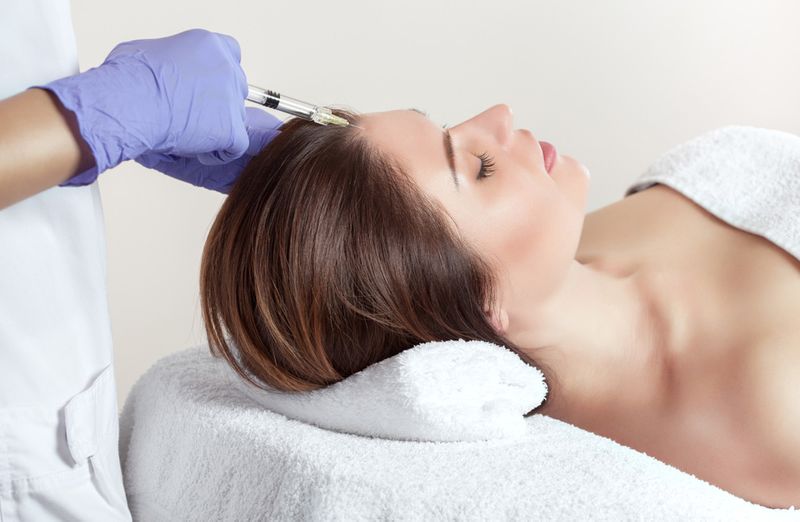 One advantage is hair that seems younger
The loss of volume and flexibility in your hair is a natural part of getting older. One of the most popular hair treatments today, it only takes one session to restore your hair's youthful radiance (with no harm). Because of this, the price of hair botox treatment may appear excessive, but it is well-justified.
Second, your hair will be softer and easier to manage.
Botox for hair is  named such because, like botox for skin, it injects a filler into the hair follicles, making them smoother and less prone to frizz. Botox therapy, which deep conditions and adds shine to worn tresses, can transform damaged hair into silkier and shinier versions.
Thirdly, you can straighten your hair
Your hair's texture is smoothed out in the process, and it gains a ton of texture and gloss for a more dazzling result. You can also try looking for "hair botox treatment near me" if you want to repair your brittle locks and get rid of split ends.
The fourth perk is that it works with any kind of hair
All hair types can benefit from hair botox treatment. However, those with dry, damaged, frizzy, or lifeless hair will notice the treatment's effects the most. Thicker, fuller locks aren't only a dream for those with thicker hair; the treatment works just as well for those with fine hair.
Fifth, it does less damage, which is a huge plus
The best hair treatment depends on your hair type and the desired outcome. Reviews of botox hair treatments tend to agree that while some methods produce noticeably better results, botox is safer for your hair. Treatment with botox is suggested for extremely fine and fragile hair, which might be harmed by keratin treatments. A keratin or cysteine treatment, on the other hand, can modify the texture of hair fibre and provide a more permanent transformation if you're seeking a dramatic hair makeover.
---
Photo: Shutterstock