As much as we all appreciate sunny days, we must acknowledge the fact that the sun damages our skin. The harmful UV (UVA and UVB) rays emitted by the sun cause tanning, sunburns, premature ageing, pigmentation, and even skin cancer. This damage may many-a-time be irreversible, and hence, dermatologists suggest we shield our skin from these harmful rays with a sunscreen, regardless of whether you are indoors or outdoors, whether it is summer, monsoon or winter. Not just that, but they also recommend applying sunscreen 15 minutes before stepping out and re-applying it every two-three hours.
But which SPF (Sun Protection Factor) is perfect for your skin type? What is PA and how does that matter? Should you go for tinted or regular? There are a lot of questions that come to our mind before investing in a sunscreen. So, Zee Zest picked the brains of celebrity dermatologist and author Dr Jaishree Sharad to understand some points to remember before choosing the right sunscreen. Scroll down to read the expert tips, and to check out our top picks of sunscreens to invest in.
Checklist for choosing the right sunscreen for you
1. Look for SPF 30 to 50
SPF refers to the level of protection that a sunscreen provides against UVB rays, which are associated with skin burning.
2. Check PA
PA (protection grade of UVA) is a Japanese rating system. It measures the level of protection that a sunscreen provides against UVA rays (associated with skin ageing, wrinkles and skin cancer). It starts from PA+ and goes on till PA++++.
3. Buy tinted
Tinted sunscreens not only provide additional coverage to your skin but also even out your tone, while offering protection. Such sunscreens commonly contain iron oxide since it may provide a natural-looking tint, and also protect against visible light and blue light from electronic devices.
4. Mix chemical and mineral sunscreens
Both types of sunscreens have their pros and cons. Chemical sunscreens absorb UV rays, while the mineral ones reflect them. So, it will be smarter to mix both for effective protection.
5. Non-greasy
An important point to note is to choose non-greasy sunscreens as they are lightweight, fast absorbing and leave no residue on the skin.
6. Know your skin type
Choose oil-free, water-based or gel-based sunscreens if you have oily or acne-
prone skin. If you have dry or mature skin, the ideal product for you will be a cream-based sunscreen that is thicker and more emollient than other types of sunscreens. Pregnant women and those with sensitive skin must opt for mineral sunscreen since these contain physical UV blockers such as zinc oxide and titanium dioxide, which are safe, gentle and suitable for their skin.
Zee Zest Recommends: Sunscreens for all genders, skin types, skin tones and budgets in India
1. Neutrogena UltraSheer Dry Touch Sunblock SPF 50+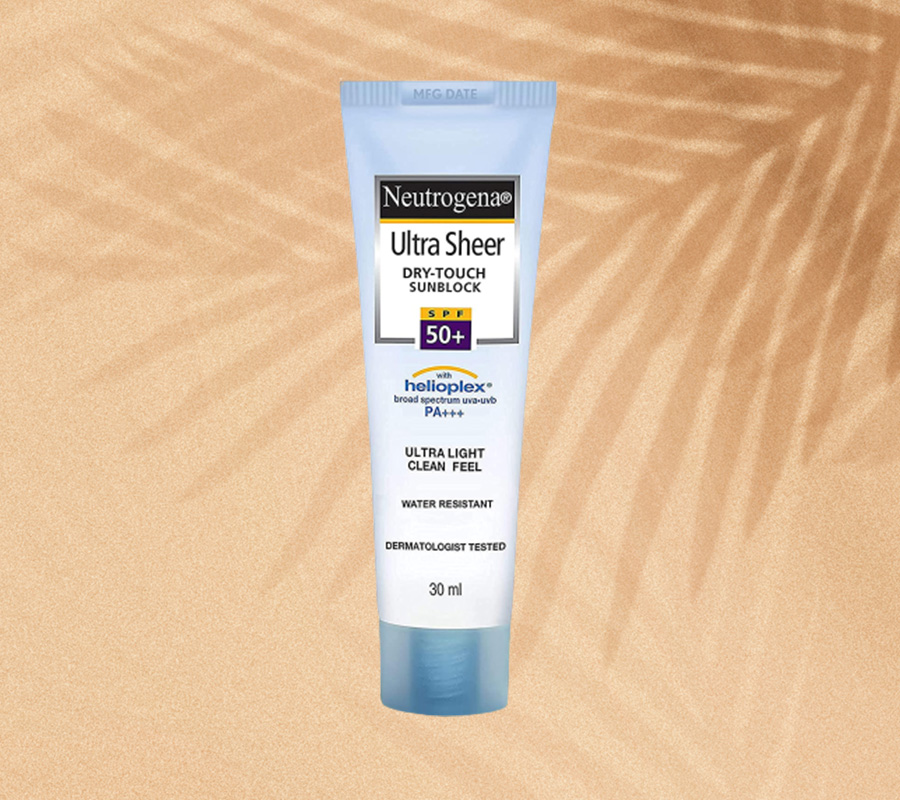 The Neutrogena UltraSheer Dry Touch Sunblock SPF 50+ offers protection against both UVB and UVA rays and is suitable for all skin types. It has a mild fragrance, is non-greasy, and leaves behind a matte finish on the skin.
2. Biotique Sun Shield Sandalwood 50+SPF UVB Sunscreen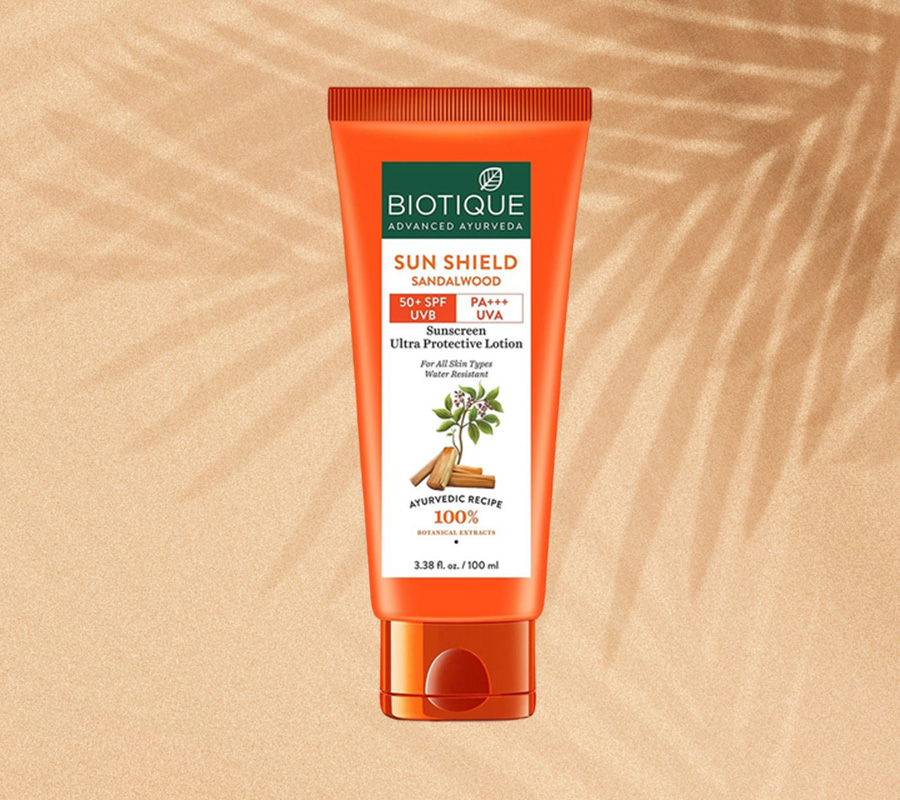 The Biotique Sun Shield is a chemical-free and long-lasting sunscreen that is ideal for dry and mature skin. It has a semi-thick, creamy consistency, and leaves a dewy glow on the skin after application courtesy of the slightly oily finish of the cream.  
3. Mamaearth Aqua Glow Hydrating Sunscreen Gel SPF 50 PA+++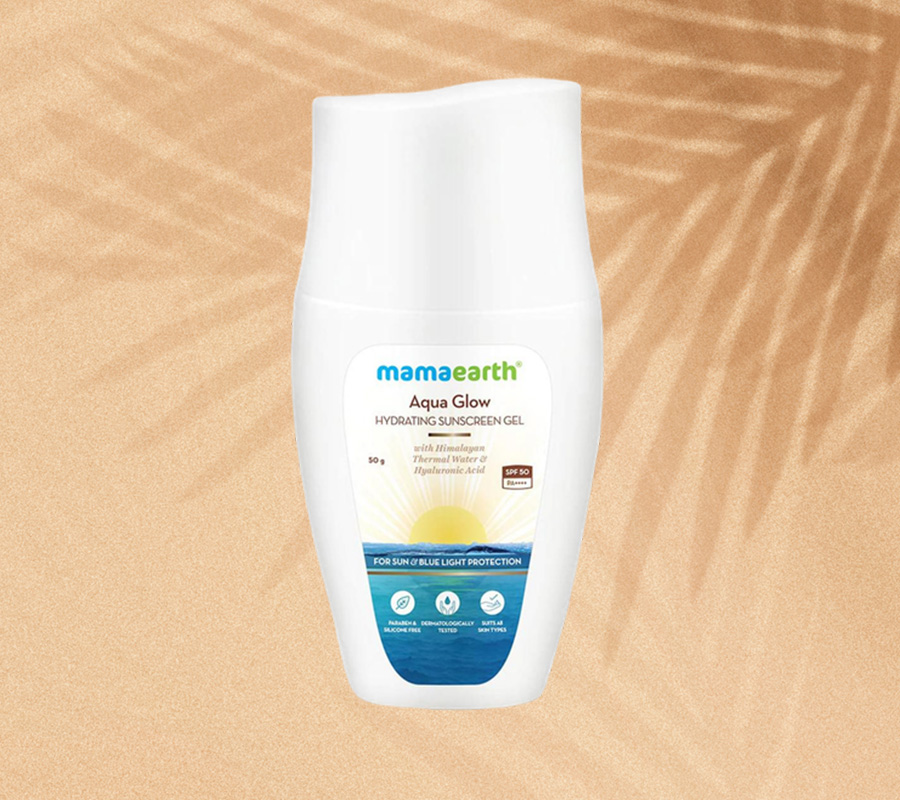 An effective sunscreen, this Mamaearth sunscreen is non-greasy, moisturising, and can be used before applying makeup. The cream is certified toxin-free and doesn't clog pores, which makes it ideal for acne-prone skin.
4. Cetaphil Sun SPF 50+ Very High Protection Light Gel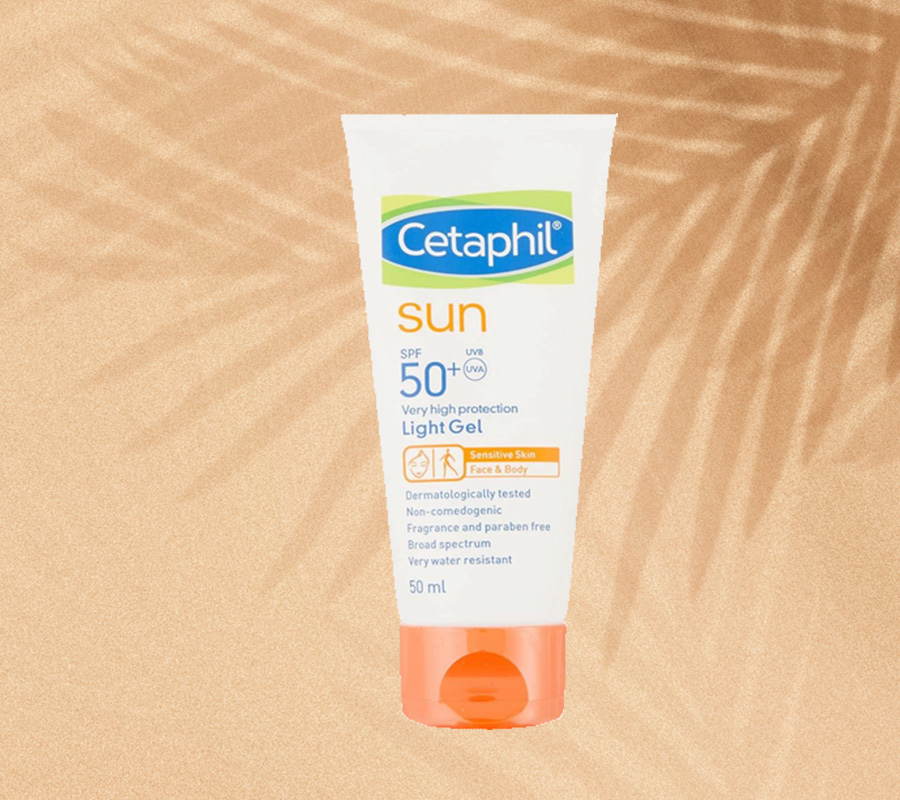 Those with dry and combination skin may appreciate the Cetaphil Sun SPF 50+ Very High Protection Light Gel because it absorbs well and provides hydration to the skin. Although it is recommended for all skin types, some people may find it a little oily after application. 
5. Derma Co. Hyaluronic Sunscreen Stick SPF 60 PA++++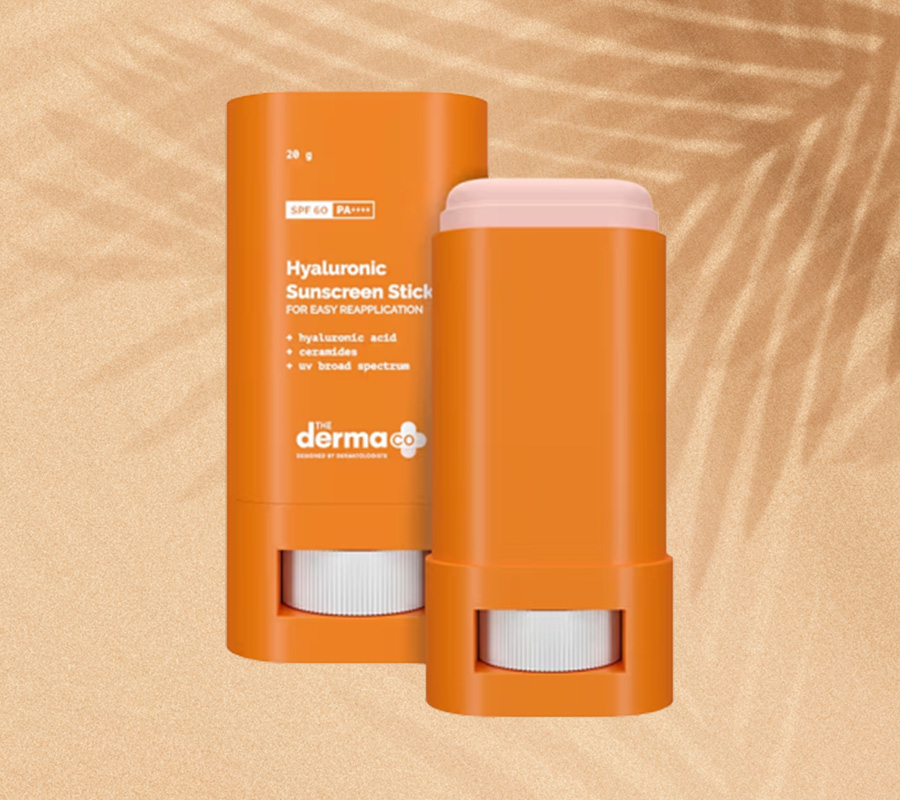 Easy to apply and non-sticky, the Derma Co. Hyaluronic Sunscreen Stick works well under makeup. It is good for people with oily skin since it absorbs excess oil.
6. Put Simply, Beat The Sun Sunscreen SPF 50+ PA++++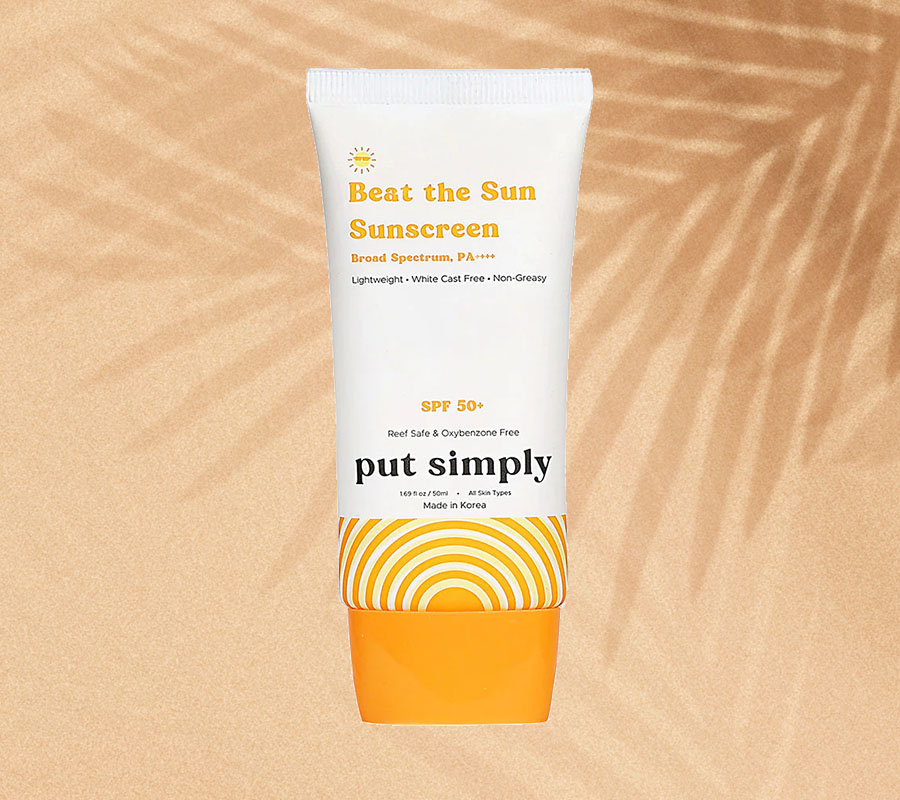 Made in Korea, Put Simply's Beat The Sun sunscreen may feel a little heavy on the face after applying, however, it is hydrating and doesn't block pores. This sunscreen is best suited for sensitive skin. It is fragrance-free and doesn't leave a white cast.
7. Skinvest Sunny Side Up Mineral Sunscreen SPF 35+ PA+++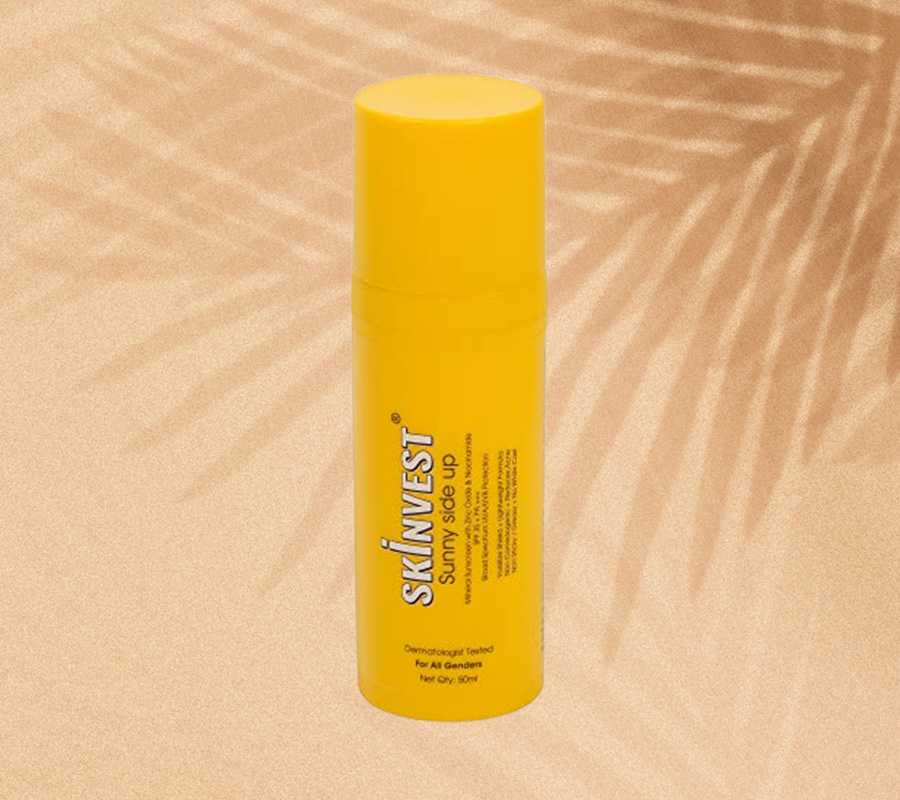 A sunscreen that works great under makeup, the Skinvest Sunny Side Up mineral sunscreen is photostable, vegan-friendly, and leaves no white cast. This fragrance-free product is sweat resistant and gives a matte finish. 
8. Laneige Watery Sun Cream SPF 50+ PA++++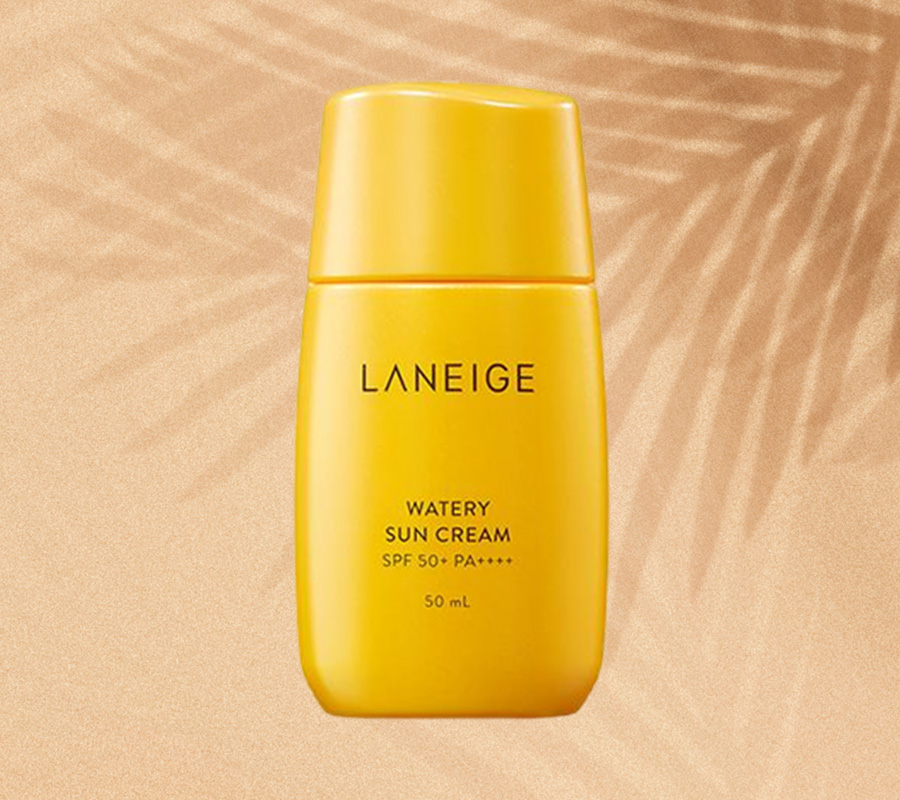 The Laneige Watery Sun Cream hydrates and soothes the skin, in addition to blocking UV rays. It glides easily on the skin, absorbs quickly, and lends a dewy glow to the skin.
9. Minimalist SPF 50 PA++++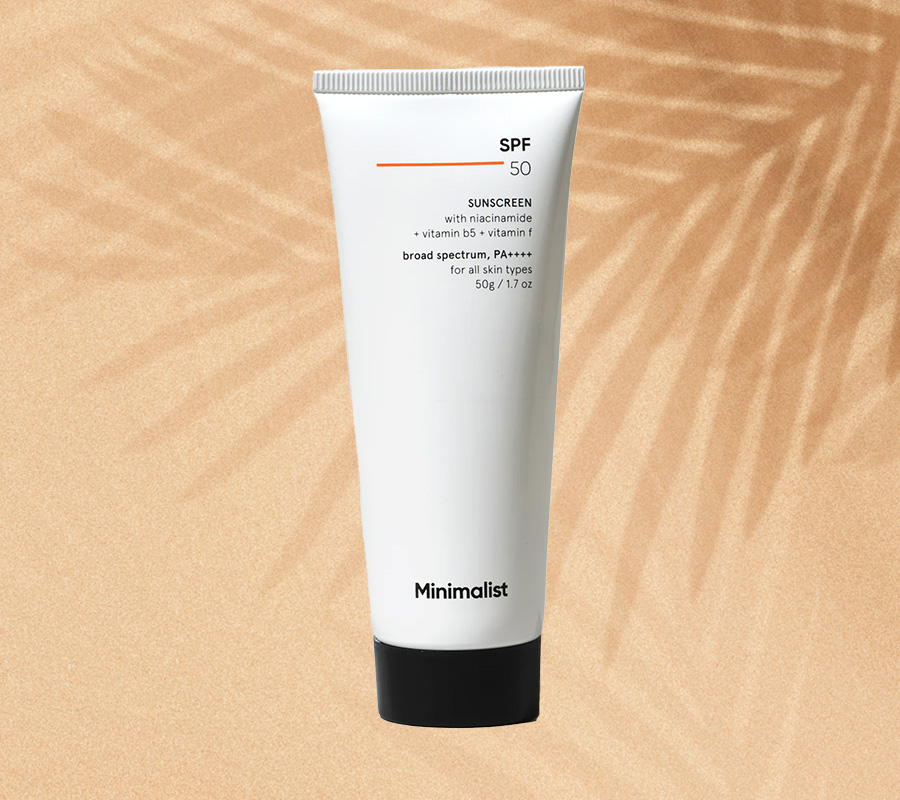 A sunscreen that combines the benefits of a sunscreen and a moisturiser, Minimalist SPF 50 PA++++ sunscreen has a light texture and is fast absorbing. It is suitable for all skin types, and is photostable, which means it doesn't degrade on your skin, and does what it promises – sun protection.
10. Bioderma Photoderm MAX Creme SPF 50+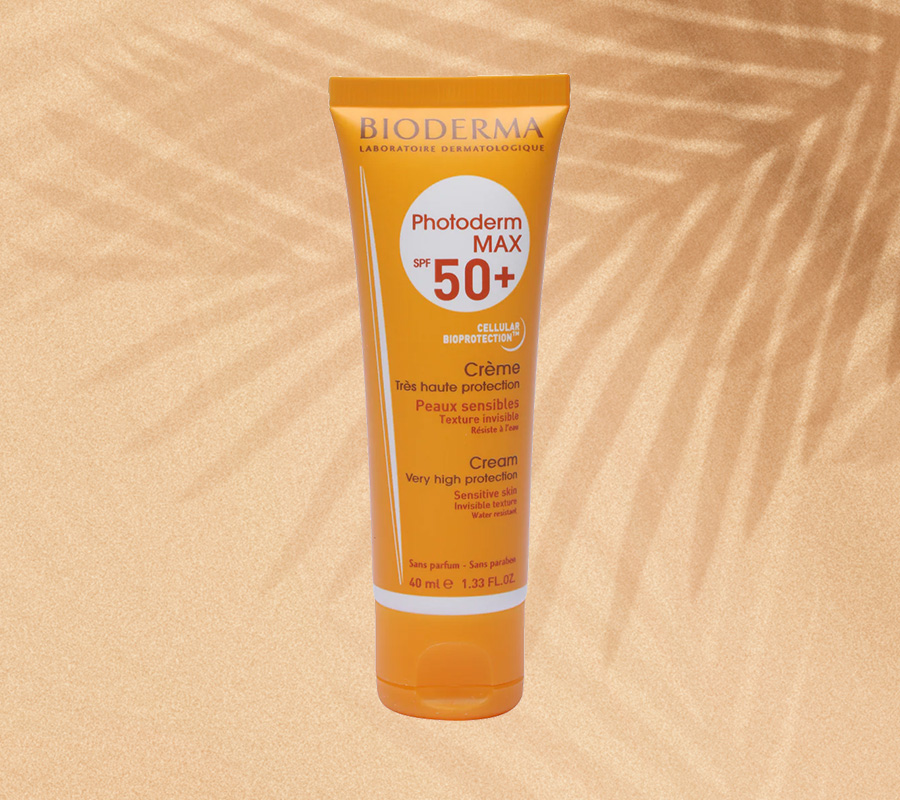 The Bioderma Photoderm MAX Crème SPF 50+ comes in a single shade, and if it suits your skin tone, then it makes for a good skin-vestment. The formula is suitable for normal to dry and sensitive skin, provides UVB and UVA protection, hydrates the skin, and even provides a natural glow. This is a reef-friendly sunscreen. 
11. Fotoprotector ISDIN fusion water SPF 50 (tinted)
Another tinted sunscreen, the Fotoprotector ISDIN fusion water is non-comedogenic, water-based and oil-free. This chemical sunscreen is non-greasy and water-resistant, and the tint it features evens out the skin tone. The product doesn't cake the skin if you apply makeup over it. 
Photo: Featured brands