Are you ready to usher in a new season of style and glamour? Spring fashion 2023 brings a range of fashion trends that will have you looking fabulous all season long. From the runways of top designers to the racks of your favourite stores, there is something for every fashionista out there.
This is the perfect time to start planning your wardrobe for the warmer days. Whether you're a fan of high everyday dressing or prefer to go all out with high-octane sequins, this season's trends will have you covered. And if you're feeling daring, the sheer trend is worth exploring for the spring 2023 fashion trends.
But it's not just about the individual trends themselves. The beauty of spring-summer 2023 fashion trends lies in the endless possibilities for mixing and matching. There are no rules for creating a stunning outfit, from prints to textures to colours. So why not get creative and experiment with combinations to make your look your own?
Whether you're a seasoned fashionista or just looking to refresh your wardrobe, spring 2023 is the perfect time to embrace your style and try something new. So, are you ready to discover the hottest spring trends and take your fashion game to the next level? Here are 11 spring fashion trends of 2023 that will inspire and delight.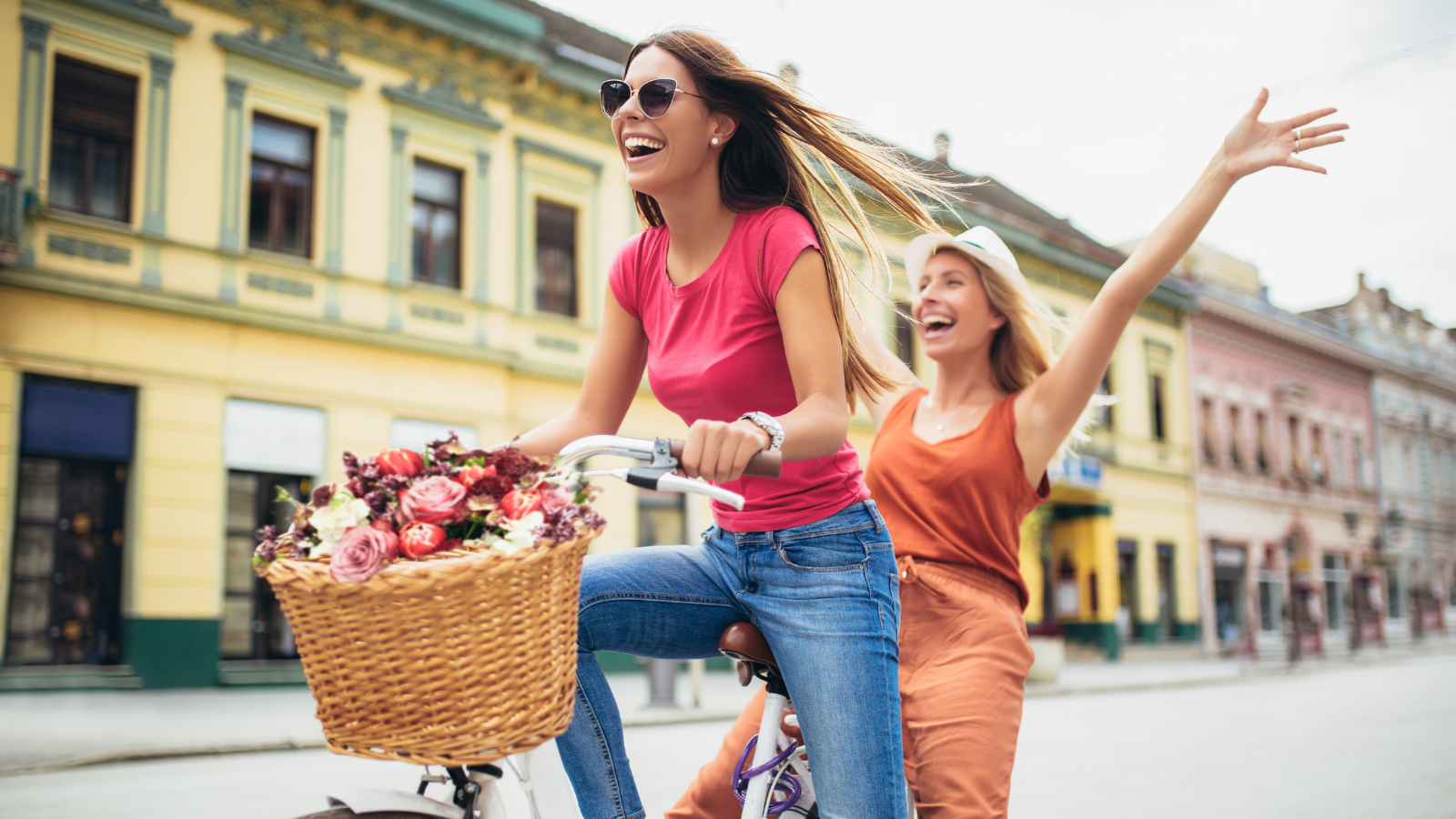 Spring 2023 fashion trends are all about embracing individuality and breaking the mould. This season, the hottest trends range from baggy jeans to oversized blazers, allowing you to raid your dad or brother's closet for unique finds. And if you're feeling adventurous, DIY recycled clothes are the way to go!
Gone are the days of following strict fashion rules and adhering to a particular aesthetic. The beauty of spring 2023 fashion trends lies in their versatility and the endless possibilities for mixing and matching. Who knows, that vintage blouse or quirky accessory you thrifted could be the statement piece that ties your whole outfit together.
So if you're ready to embrace your creativity and take your fashion game to the next level, spring fashion 2023 is perfect. With a nod to the past and a vision for the future, anything off-beat goes this season. Are you ready to make a statement and showcase your unique style?
1. The baggier, the better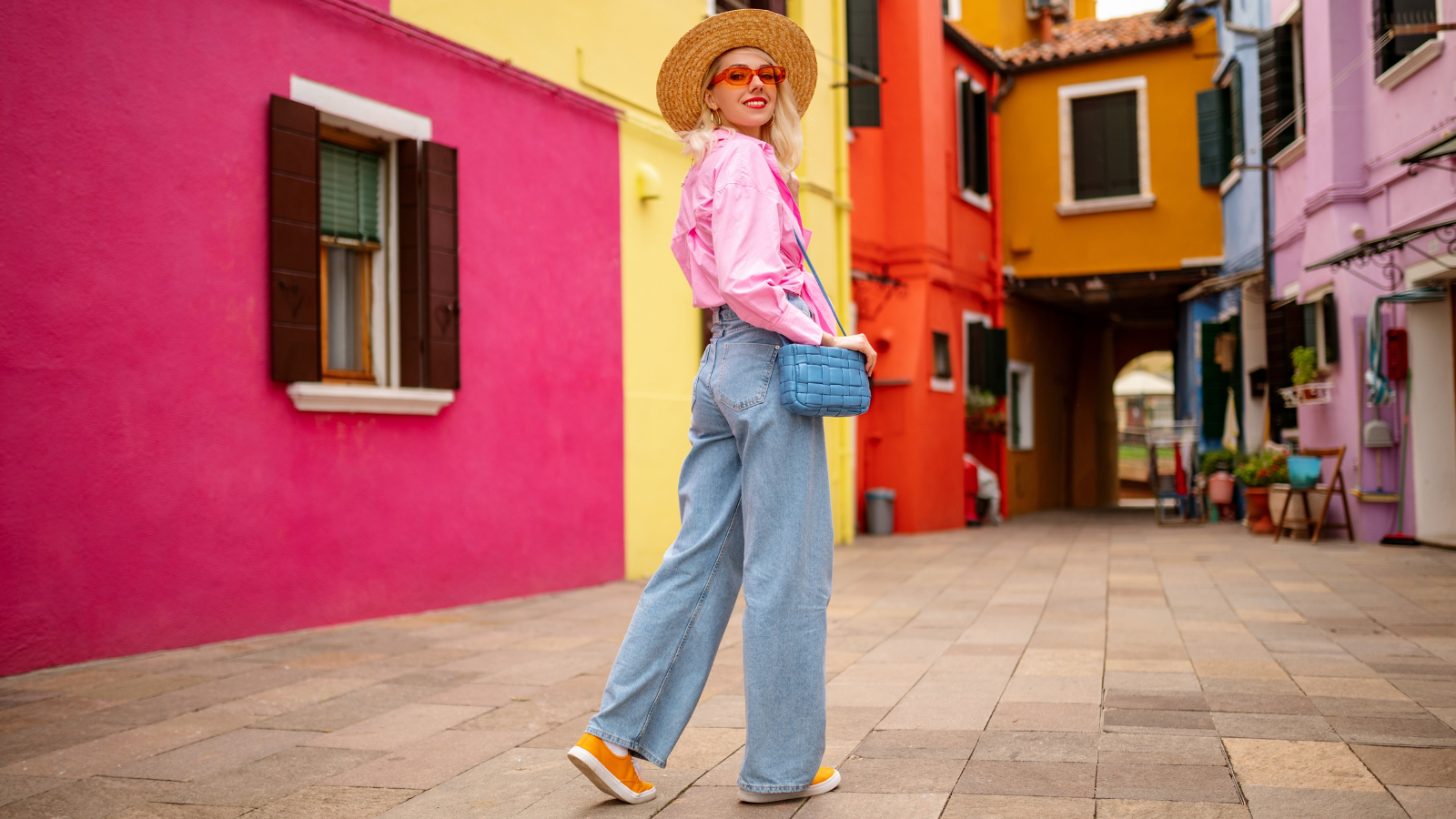 Get ready to embrace a new era of denim spring fashion because baggy jeans are here to stay for spring-summer 2023 fashion trends! While this trend might not please your mother, it's time to say goodbye to those restrictive skinny jeans and welcome the comfort and freedom of looser, more relaxed fits. From Bottega Veneta to Tibi, top designers agree that baggy jeans are the way to go this season. So get ready to enjoy the ease and versatility of this spring trend and say hello to a new level of comfort and style.
2. Bring out the extra with an oversized blazer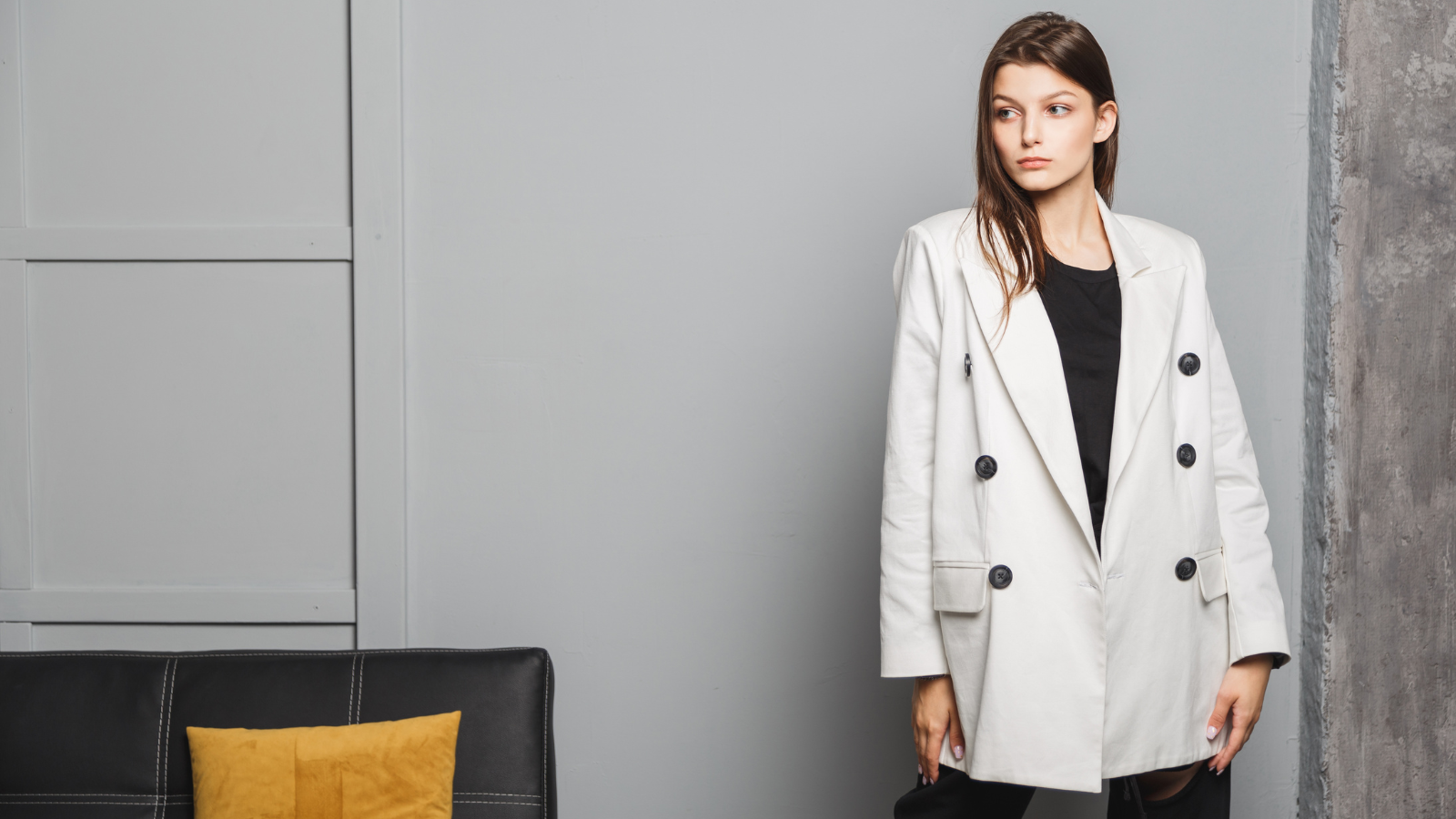 Take your power blazer game to the next level this spring because bigger is better! Designers like Luar and Coach lead the charge in the oversized blazer trend, showing us how to rock this statement piece like a true fashionista. Whether you pair it with classic jeans or coordinating trousers, this spring trend will turn heads and make a bold statement. So embrace the power of the supersized staple and get ready to slay in style.
3. Hem it like you mean it!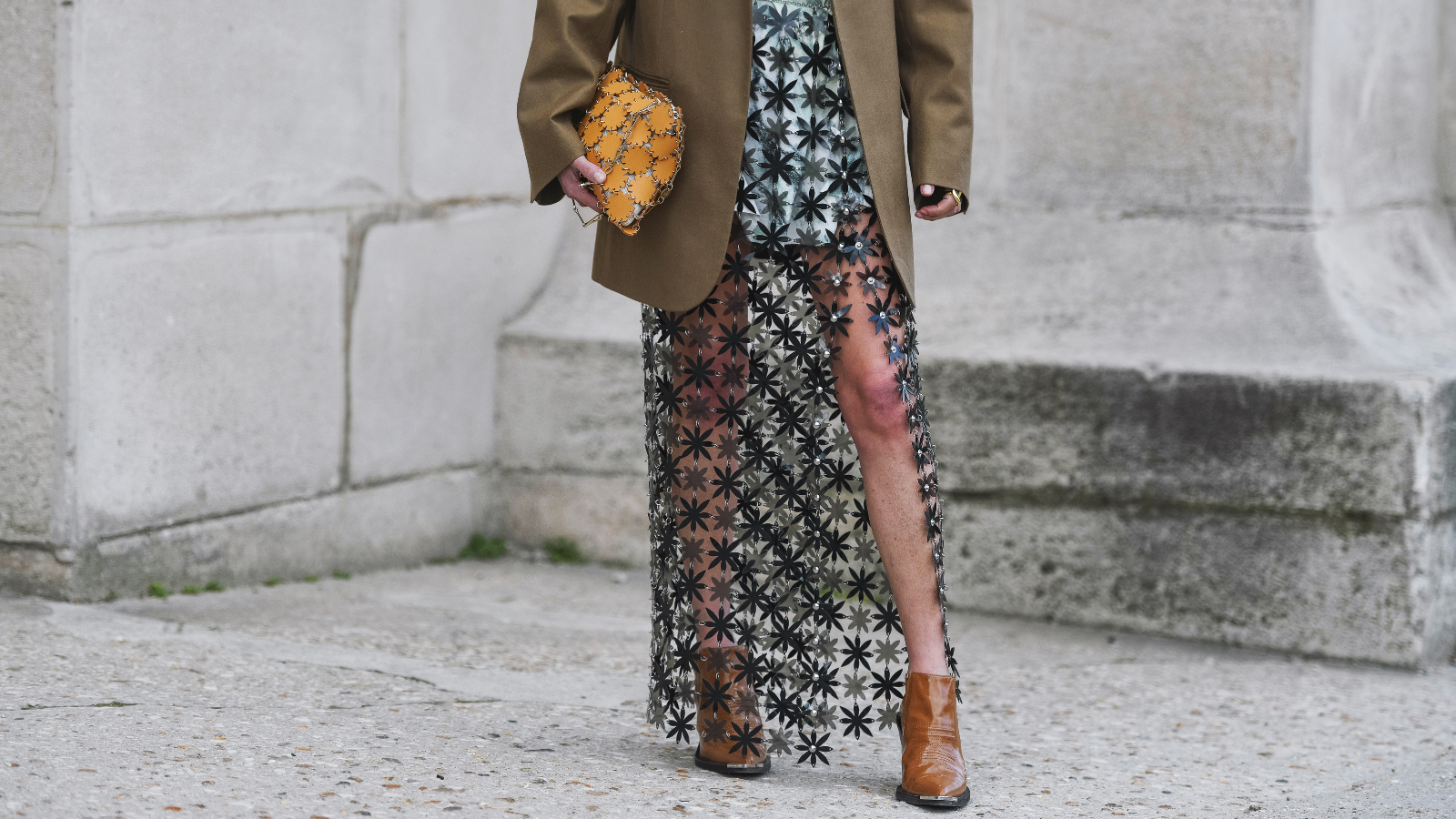 The fashion for spring trends is all about embracing versatility in your wardrobe, and that's exactly what the maxi skirt trend is here to do. While the micro-mini will still have its place in fashion, designers like Altuzarra and Tory Burch are predicting that the maxi skirt will be a must-have for the season. With its elegant floor-skimming length, this trend is both stylish and practical, and it's perfect for transitioning from spring to fall. So get ready to add a touch of glamour to your wardrobe with the timeless maxi skirt trend.
4. Go sheer and bold to keep up with spring 2023 trends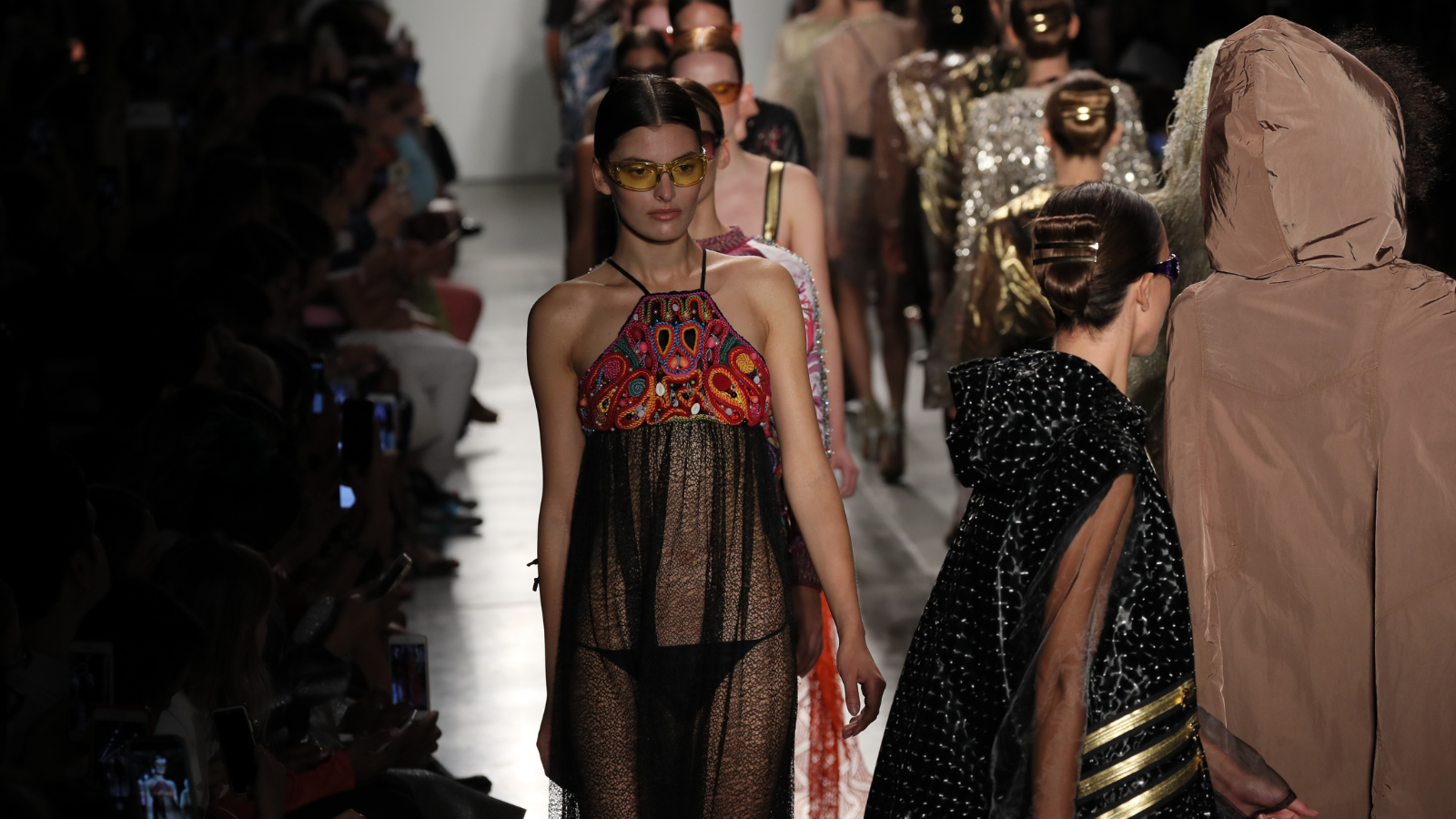 Spring-summer 2023 fashion trends are here to take your fashion game to the next level with the sheer trend. From fitted turtlenecks to mesh spring dresses in 2023, sheer fabrics are a stylish way to show off some skin while staying on-trend. Get ready to rock your sheer tops and spring dresses in 2023 because Maryam Nassir Zadeh and other designers have clarified that sheer everything is in. So whether you prefer a subtle peek-a-boo effect or want to go all out with your sheer look, there's something for everyone in these daring spring 2023 fashion trends.
5. Welcoming the 80s with drop-waist skirts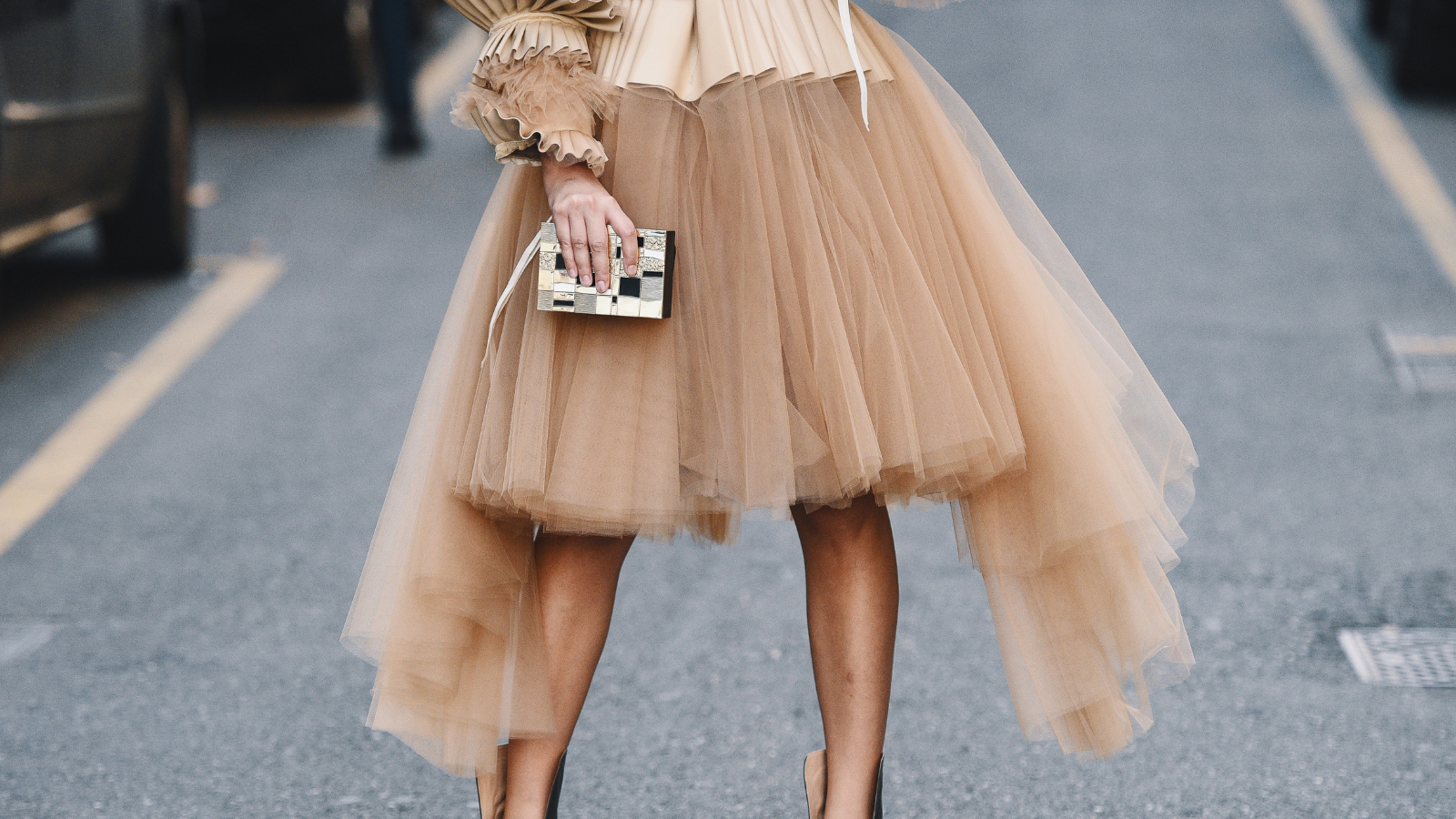 Get ready to take a trip back to the 80s because drop-waist skirts are back this spring and are better than ever. Carolina Herrera and Sandy Liang have given us a glimpse of what's coming, and we love it. Who said spring fashion couldn't be fun? The return of the drop-waist skirt is a reminder that fashion is all about experimentation and having fun with your wardrobe. So dust off those shoulder pads and embrace the bold and beautiful style of the 80s with this trendsetting spring fashion look.
6. Sleek and chic for your work outfit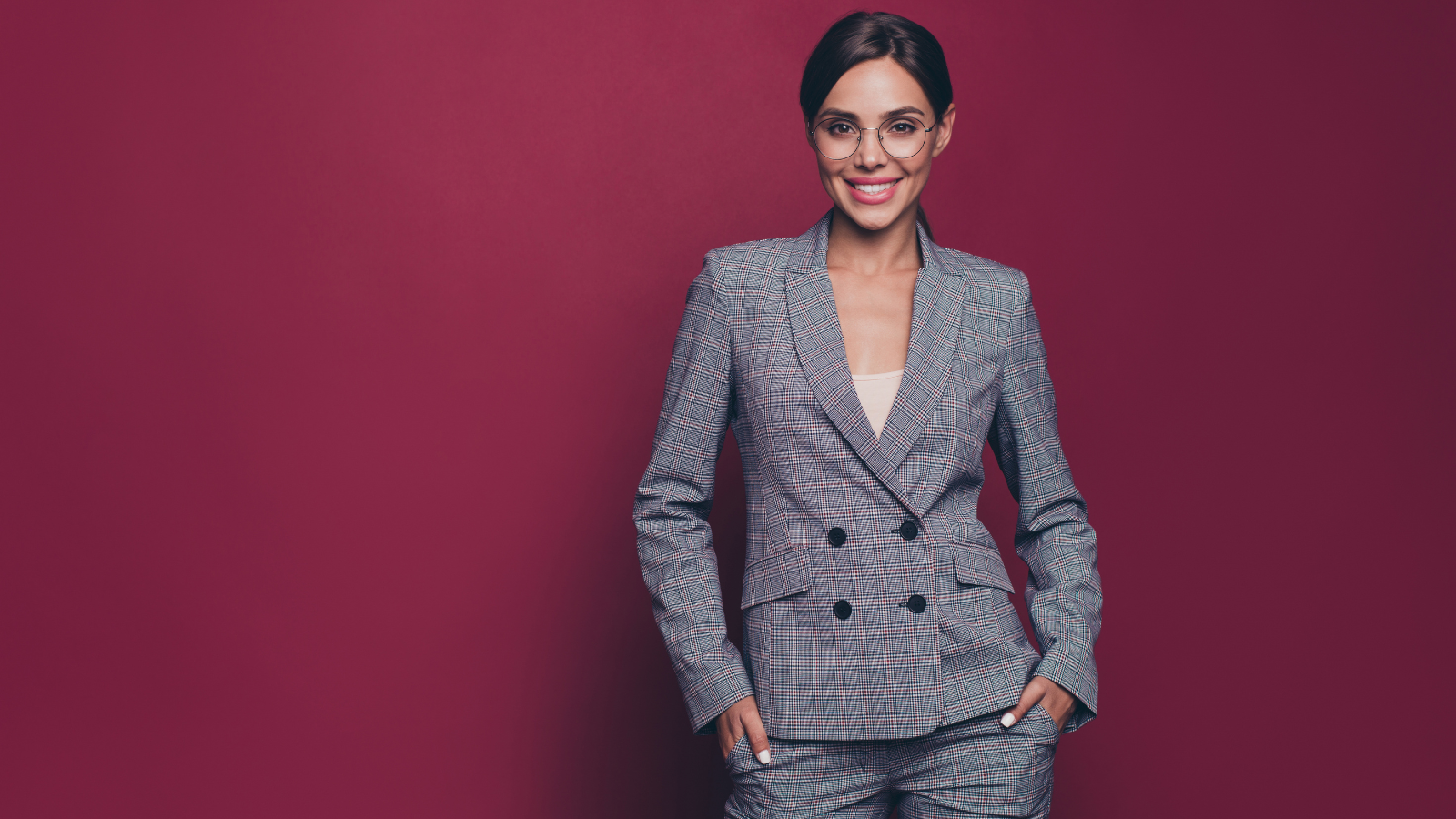 Get ready to elevate your work wardrobe because the classic suiting is getting a significant makeover to keep up with the spring 2023 fashion trends. Designers like Jil Sander, Peter Do, and Elena Velez are reinventing the timeless trend with sleek lines and luxurious fabrics, proving that suiting doesn't have to be boring. This season, say goodbye to frumpy office attire and hello to stylish and sophisticated suiting that will take you from the boardroom to happy hour in style.
7. Make it shine in a high-octane sequined dress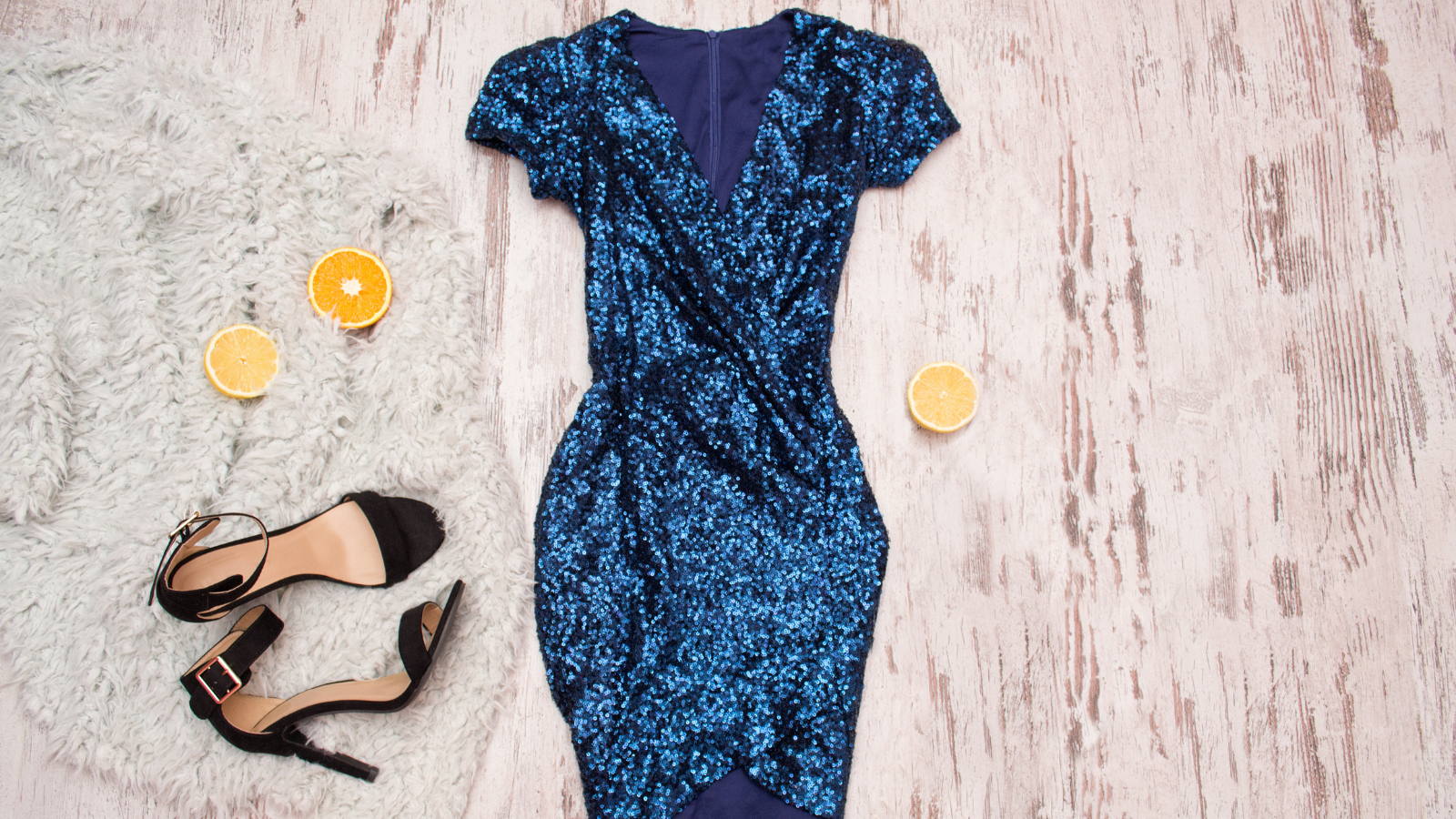 Prepare to sparkle like never before because the 2023 spring fashion trend concerns the disco ball-inspired shine. Sequins are back and brighter than ever, and designers like Tom Ford, Nensi Dojaka, Area, and Michael Kors have embraced the glitz with open arms. Whether you're looking for a full-on sparkling dress or just a touch of shimmer on your blazer, this trend is perfect for all your party needs. Don't be afraid to stand out and shine; all eyes will be on you this season.
8. Who called it spring fashion 2023 and not leather weather?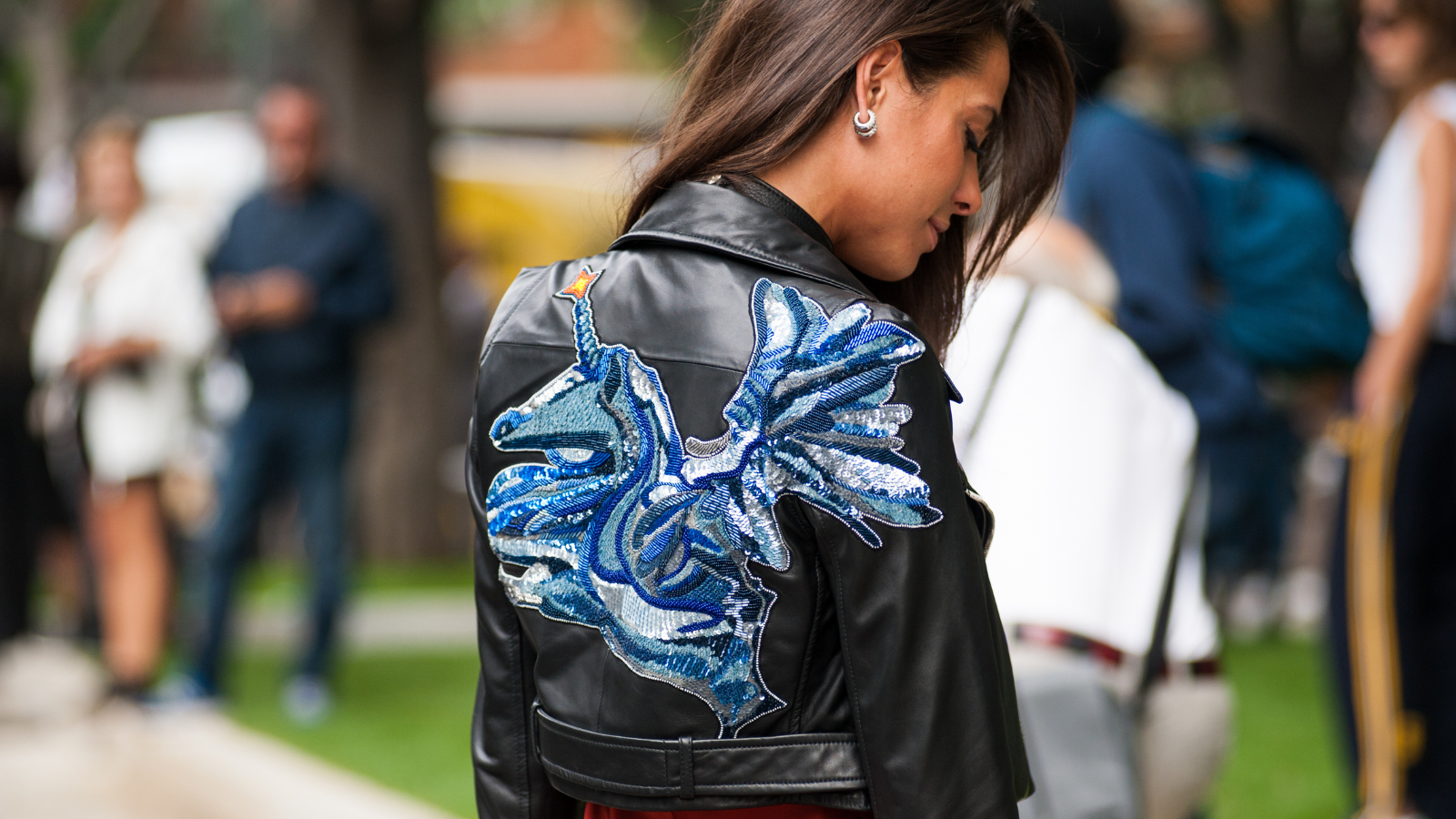 When you thought leather was a strictly cold-weather fabric, spring fashion 2023 trends are here to change your mind. Yes, we're talking about leather everything, and we're not just referring to jackets. Designers like Bottega Veneta and Fendi have transformed this classic material into everything from skirts to blazers. And if you're feeling daring, go for a head-to-toe leather look because nothing says "I mean business" like a monochromatic leather outfit. So, embrace the unexpected and prepare to show off your edgy side this spring.
9. Your feet are thankful for the ballet-flat spring trend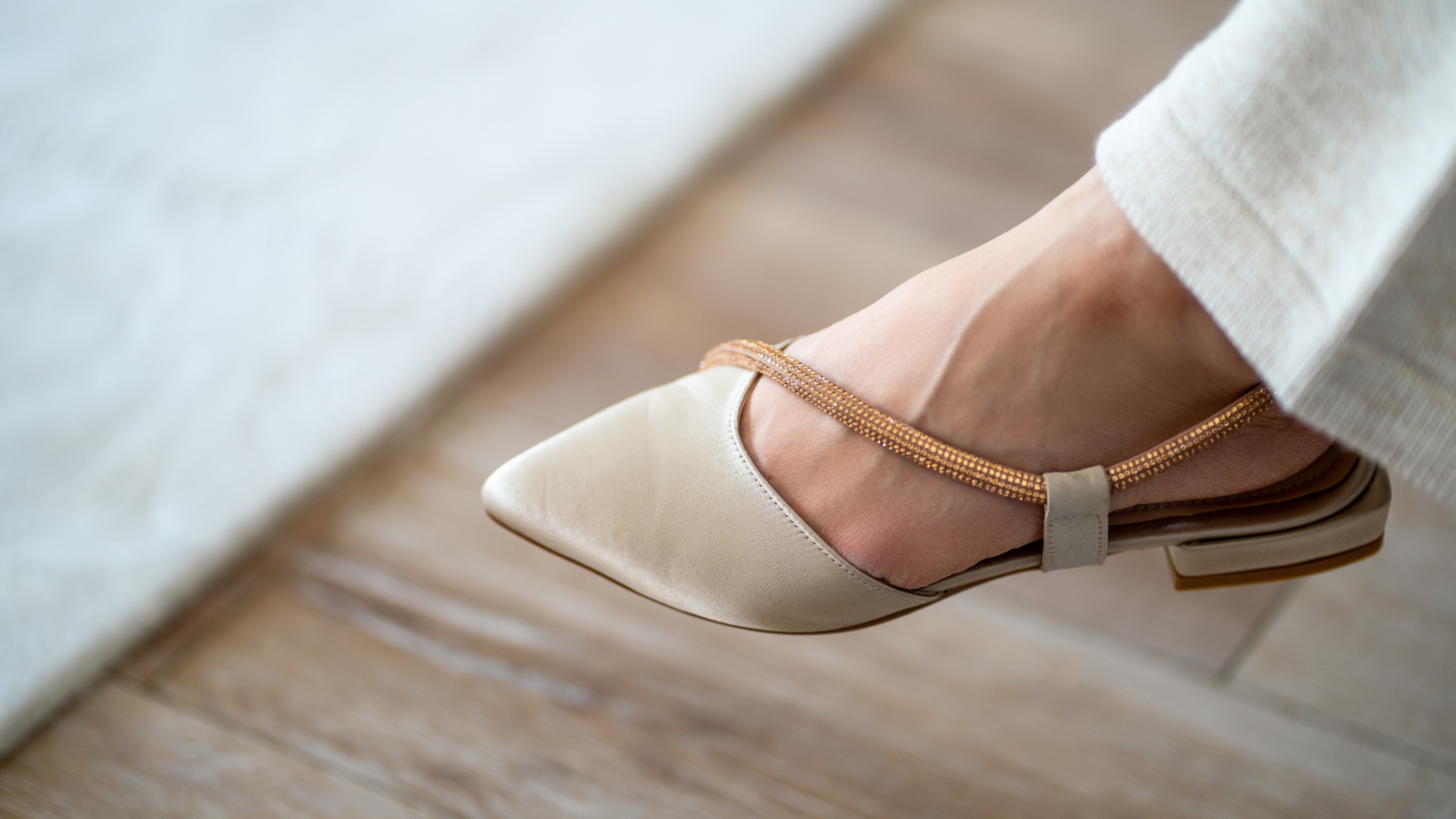 While the chunky combat-style boots and sneakers will still have their place, it's time for a more refined and polished shoe to take centrestage. Following the ballet core trend from last fall, ballet flats are making a comeback and already gaining traction with fashion-forward influencers. Miu Miu is leading the way with their sleek and simple designs that can be worn with or without socks. And if you're looking for a little more height, Mary Janes and high heels will also be hot this spring, adding a touch of sophistication to any outfit.
10. Going hardcore with the normcore trend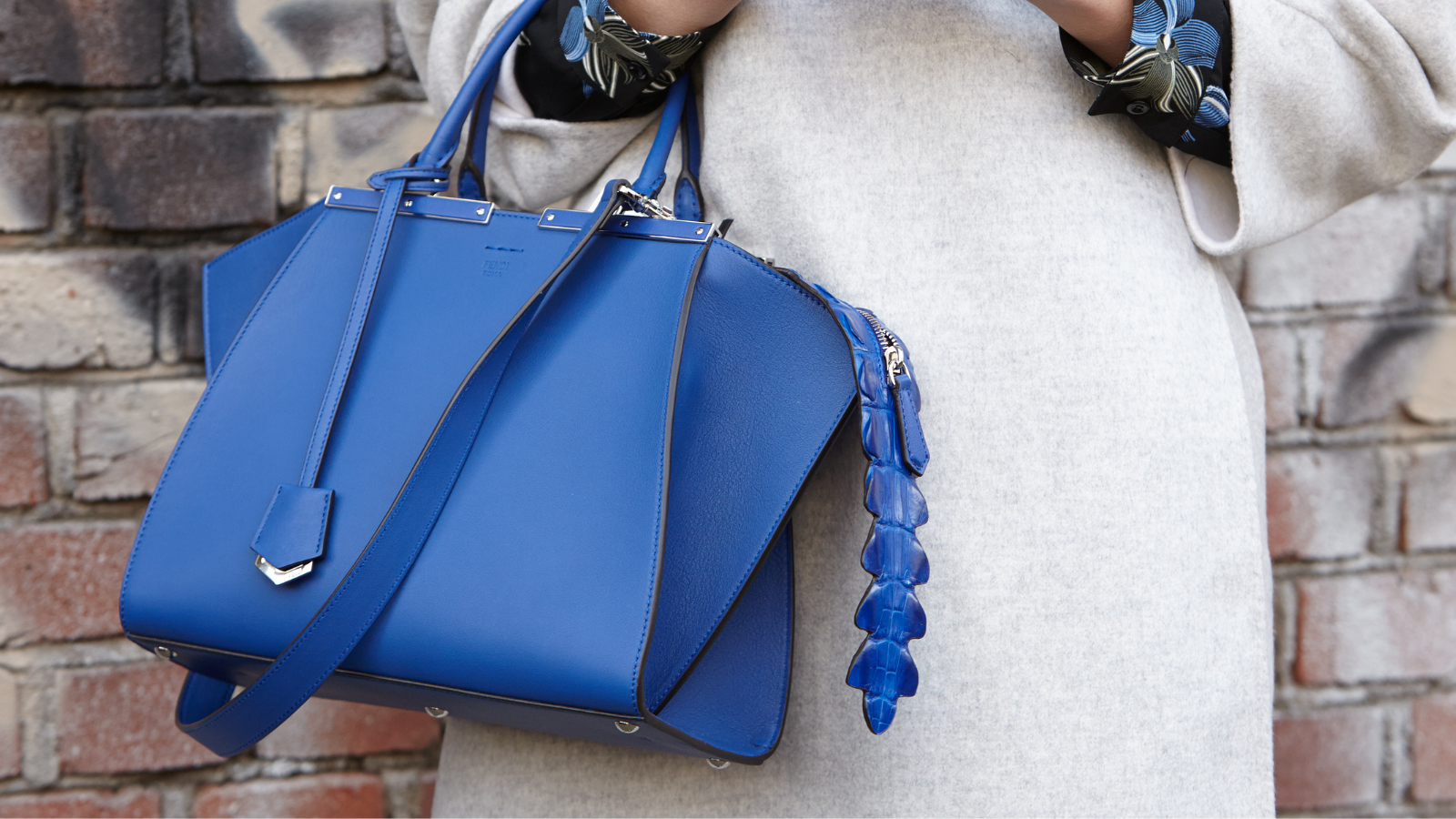 Get ready for a minimalist wardrobe for spring 2023 trends! The normcore trend is still strong; it's all about understated colours this year. Beige, grey, white, and black will be the stars of your closet, providing the perfect canvas for your everyday outfits. Sustainability is also a key focus, so embracing a timeless approach to fashion is time. But don't worry; there will still be room for a pop of colour – cobalt blue is set to brighten your wardrobe. Join the likes of Sacai, Fendi, Tod's, and Coperni, and let beige be your go-to colour for a chic and effortless look.
11. Prints as vibrant as your personality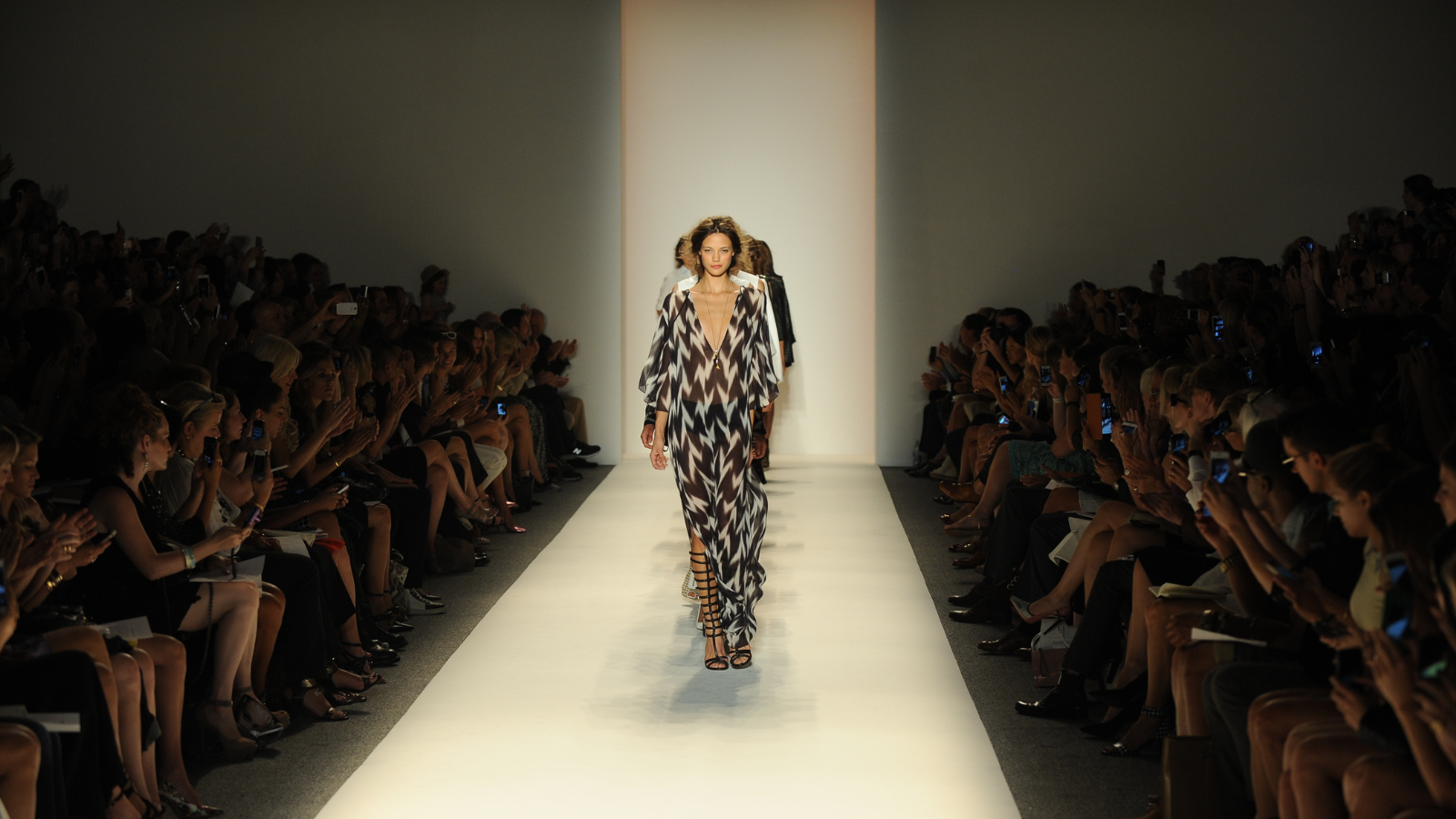 The spring fashion trend of 2023 will be a year of bold everything! The fashion for spring 2023 is all about embracing bold prints and bright colours. Designers are taking a break from the minimalist trend and giving prints the spotlight that they deserve. From playful and quirky throwback patterns to eccentric motifs, there will be something for everyone. Get ready to embrace exotic fruits, flowers, leopards, zebra, snake prints, geometric or abstract patterns, XXL logos, cartoons, and futuristic prints. The catwalks of Roberto Cavalli, Gucci, Dolce & Gabbana, and Saint Laurent showcase these lively prints that will brighten up your wardrobe and mood.
As we gear up for the warmer months, apart from spring-summer 2023 fashion trends, it's time to take a closer look at the summer fashion trends and check out hair trends look in 2023 that'll be making a wave this year.
Spring fashion 2023 is the perfect season to let your unique style shine through. With oversized and funky trends dominating the runways, there's no better time to experiment and have fun with your wardrobe. The possibilities are endless, from bold prints and vibrant colours to playful accessories and ballet flats. Embrace the carefree spirit of spring and mix and match to your heart's content. Remember, fashion is about expressing yourself and feeling confident in your skin. So don't be afraid to take risks and make a statement with your outfit choices this spring!
Photo: Shutterstock