With the spring-summer season on the horizon, the spectrum of seasonal style has got all of us looking for preppy colours and prints while the silhouettes have become more laid-back. But with the post-pandemic fashion scene transcending, glamorous edits with contemporary silhouettes blurring the boundaries between traditional and western occasion wear are also finding precedence.
From a new sustainable jewellery brand on the block to both homegrown and international brands dropping their SS'22 edits, here's what to look out for and covet - this month.
Here are the much-awaited fashion launches:
1. aarké Ritu Kumar SS'22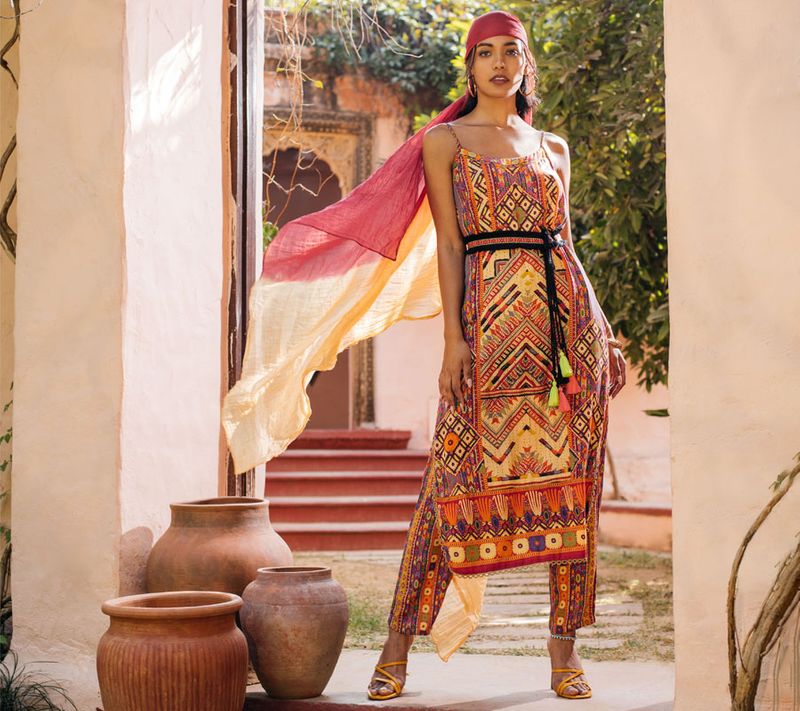 With summer around the corner and the search for airy fabrics going on in full swing, kaftans are going to be a mainstay in many of our wardrobes this year as well. Making it a wardrobe staple for days when you just want to lounge around in peace without looking like a worn-out soul, the SS'22 collection from aarké Ritu Kumar concentrates on one-of-a-kind kaftans with signature Ritu Kumar prints in absolute vibrancy. Moreover, the collection puts a boho-chic spin on dresses with modern silhouettes and unique neo-folk prints. From floral and geometric prints to dusty pinks and earthy tones—the pieces are a perfect blend of style and comfort. 
The collection will be available on their website and stores in Jalandhar, Mumbai, Bangalore, and Gujarat.
2. Drop XI, Summer Somewhere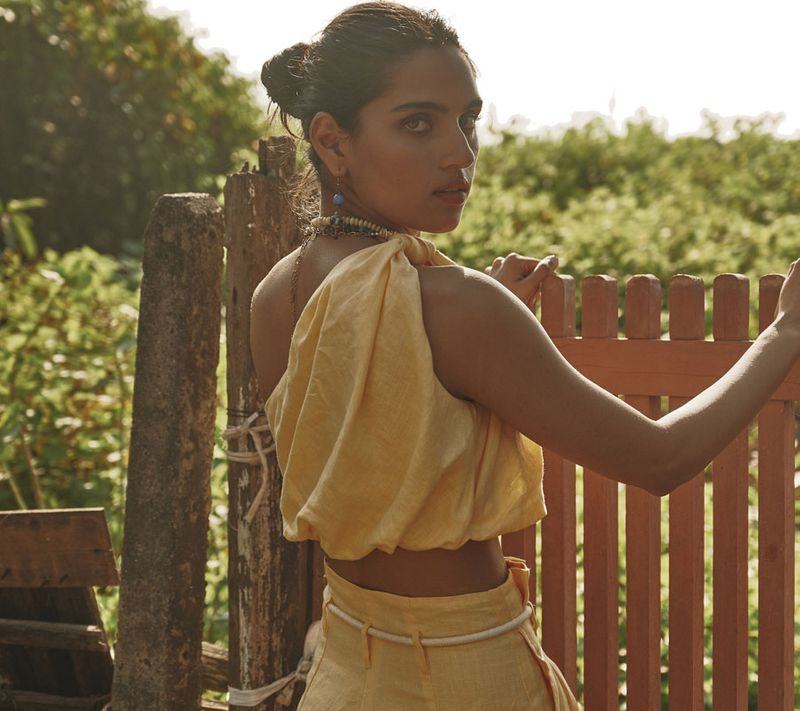 Titled Drop XI, homegrown brand Summer Somewhere's new collection is about vacation essentials and timeless pieces, apt for your summer wardrobe. Featuring sweet summer colour and textures, statement prints and feminine silhouettes, the edit will get your mind wandering off to a place far away or dreaming of your next vacation. Moreover, the brand has environmentally ethical practices—the pieces are crafted from natural fibres, utilising organic cotton, viscose, linen, lyocell, and azo-free dyes. The collection is designed to give your wardrobe a bright and lively makeover. 
The collection is available online
3. Polo Ralph Lauren Pre-Spring'22
Premium international brand, Polo Ralph Lauren's Pre-Spring'22 collection titled 'The Resort Shop' lets you dive into the new season of sun and swim. The collection mixes bold patterns and vivid colours with classic Ralph Lauren designs. The edit has custom-painted floral designs that are inspired by traditional Hawaiian prints and eye-catching spring shades from Ralph Lauren's vintage archive. 
The collection is available in stores at DLF Emporio, New Delhi and Ambience Mall, Gurugram.
4. Ensemble X Aikeyah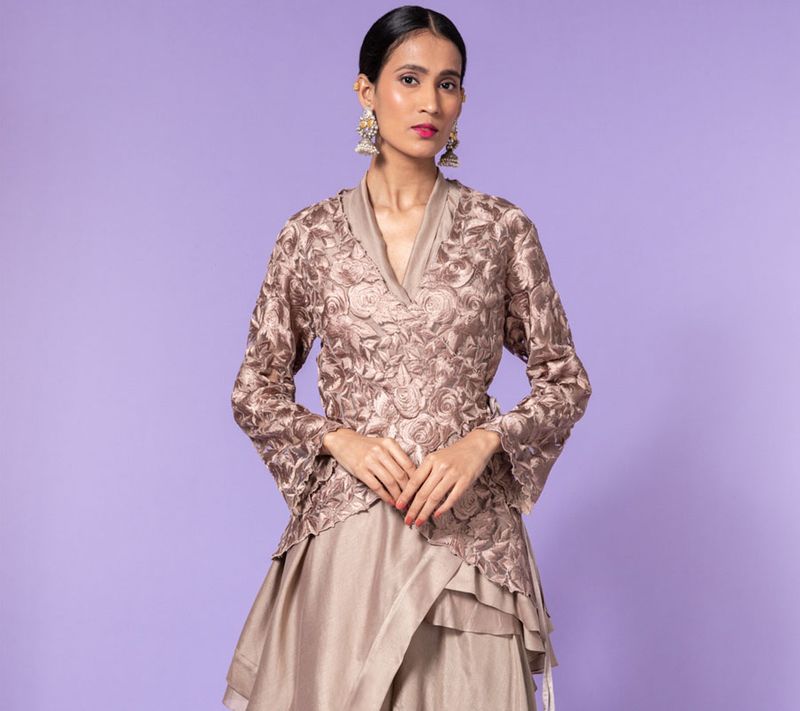 The most renowned name in the retail space that shaped India's business of fashion—Ensemble, headed by Tina Tahiliani Parikh—embarks on its milestone 35th year. To commemorate this celebratory occasion, it will present a curation that will feature 12 designers, promising an eclectic mix of both established and upcoming labels. Ensemble kickstarts the celebration with the homegrown brand Aikeyah by Isha Dhingra known for its handcrafted garments. The capsule collection is exclusive to Ensemble and marries Indian elements with a global appeal.
"We love her (Aikeyah by Isha Dhingra) fresh approach to Indian wear and the way she combines chic draped separates with her (almost) English embroideries to create a signature look," says Tina.
The 'Ensemble x Aikeyah' will be available only at Ensemble, New Delhi and online.
5. United Colors Of Benetton SS'22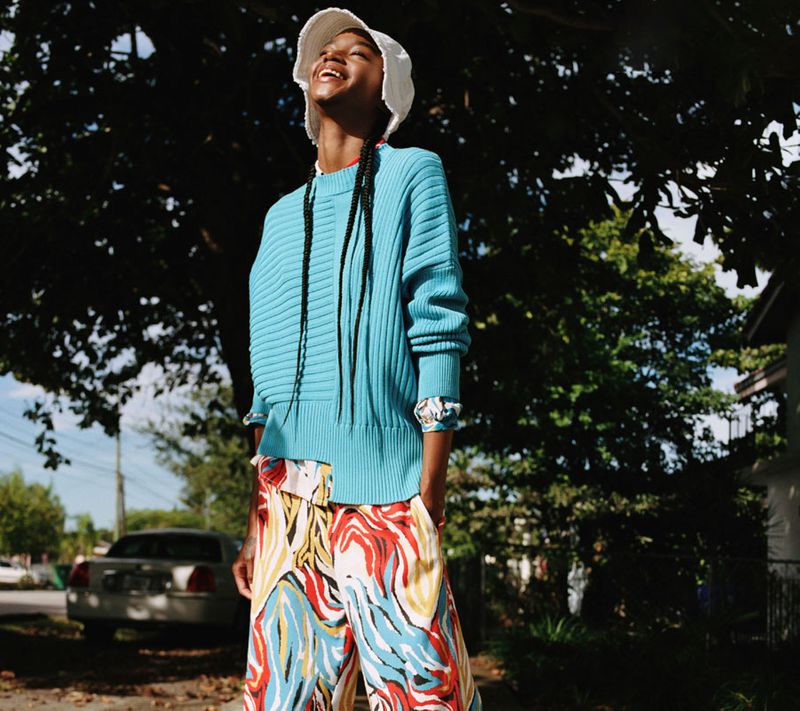 Any signature summer wardrobe is majorly about happiness and colour. And United Colors Of Benetton's SS'22 collection, titled 'Good is Better' is about making that happen with easy wardrobe staples that feature sleek cuts and beautiful materials, and are Italian chic—basically, practical fashion to wear in town or on vacation. 
For women, the collection focuses on comfortable, relaxed fits in pastel hues; floral and psychedelic all-over prints on dresses, suits, and shirts; as well as ruffled dresses accented with elegance and grace. For men, the edit comprises light fabrics in earthy colours like olive, khaki, beige, and sienna. Must-haves include printed shirts, lounge pants, striped tees, interlock track pants, classic striped polo tees, and shirts. The collection is said to have been crafted in materials that are better for the environment like BCI cotton, linen, modal, viscose, and eco-gold fibre.
The collection is available in stores pan India.
6. IYKYK, Nykaa Fashion
The multi-brand e-commerce fashion offering from beauty giant Nykaa, Nykaa Fashion introduces a new accessory label—IYKYK. Celebrating concepts and themes ranging from retro and Gen-Z, the brand exudes a free-spirited vibe and nonchalant attitude that also reflects in the designs on offer. This new accessory label offers a wide range of elegantly-crafted footwear and handbags that are a must-add to your collection. With offerings ranging from flats and stilettos to bags that add oomph, the edit is made from PU leather (artificial leather) and is available in a range of earthy and neutral palettes. The collection focuses on chic styles that will surely be enjoyed by most fashion enthusiasts and trend followers.
IYKYK by Nykaa Fashion is available online. 
7. The Wildflowers, November Noon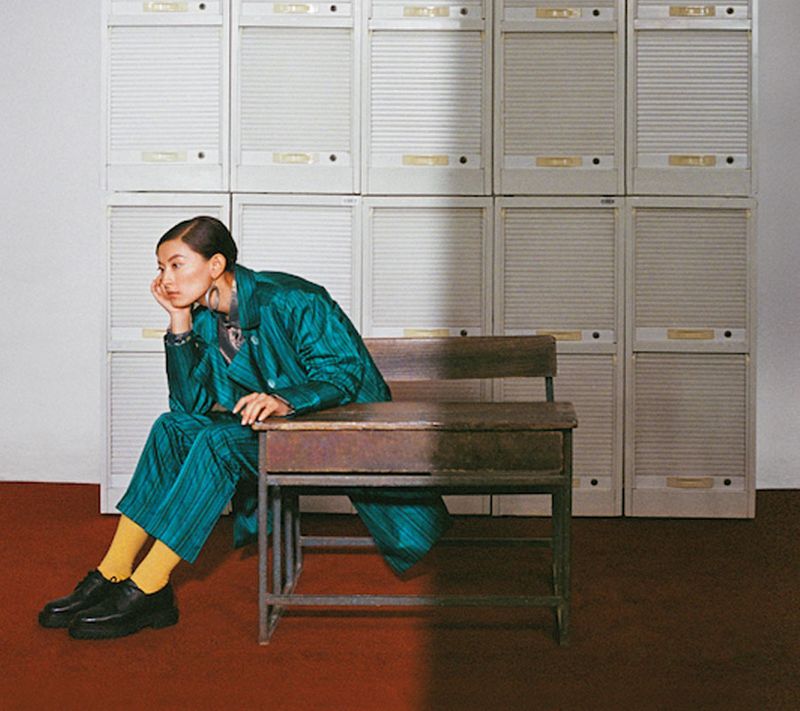 November Noon, a Delhi-based design brand, concentrates on bringing a global and modern approach to their design while using Benaras' silk-weaving tradition. Their new collection, 'The Wildflowers', sets an aesthetic equilibrium between printed and woven fabrics. The edit experiments with traditional textiles and has bright, light, and functional clothing pieces—like handwoven sheath dresses, pleated and high-waisted flare pants with pockets, and oversized shirts—that emphasise the fluidity of the clothes, and bring a new sartorial sensibility.
Available online
8. Deme by Gabriella X Kalki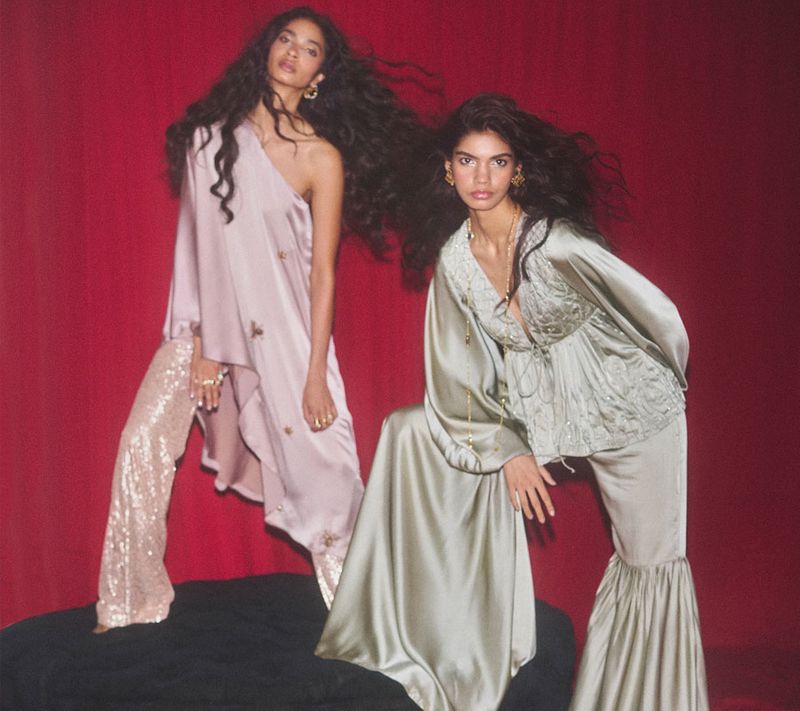 After riding the loungewear wave through the pandemic, brands and design houses are finally bringing back cocktail party attires for the spring-summer season. Contemporary design house, Kalki got together with fashion brand Deme by Gabriella for a collaborative collection launch. The glamorous silhouettes in the collection have serious sartorial elegance while making bold statements. The ensembles are crafted with sheer fabrics that elegantly embody the contemporary woman while making her party wardrobe stand out. Think of attires that are glamorous yet fuss-free. The edit features vintage picks—like a silver draped skirt and crop top, a satin skirt and a sequinned blouse in lustrous pink hues, and pre-draped ruffle sarees—all in metallic hues, making sure that your fashion statement is infused with a contemporary aesthetic.
The collection is available in stores and online
9. Ruar India SS'22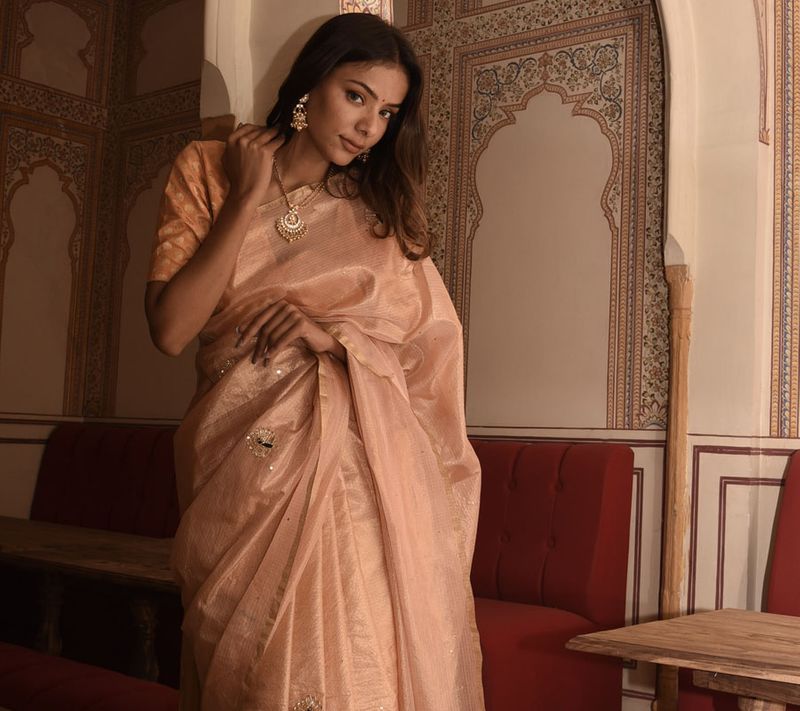 Jaipur-based heritage brand Ruar India focuses on the revival of Indian craftsmanship while giving a modernist approach to old-age embroideries. Their SS'22 collection titled Guldasta has been inspired by tales of floral prints, emotions, and pastel hues. You can find hand block-printed kurtas, floral salwar suits, and other casual ethnic attires that lend an easy-breezy style and can be paired with smart ethnic jewellery. "I have always loved little things in colour and floral. The Guldasta collection was a summary of all the little things we feel and with the refreshing change of spring-summer approaching, we are sure that the suits and sarees included can be a great consideration for our admirers who are looking for something to relax and comfortably fit in," tells designer Parul Shekhawat.
For more information, find the brand on Instagram
Even for jewellery enthusiasts, here are the noteworthy launches:
10. Raag Rang, Tribe Amrapali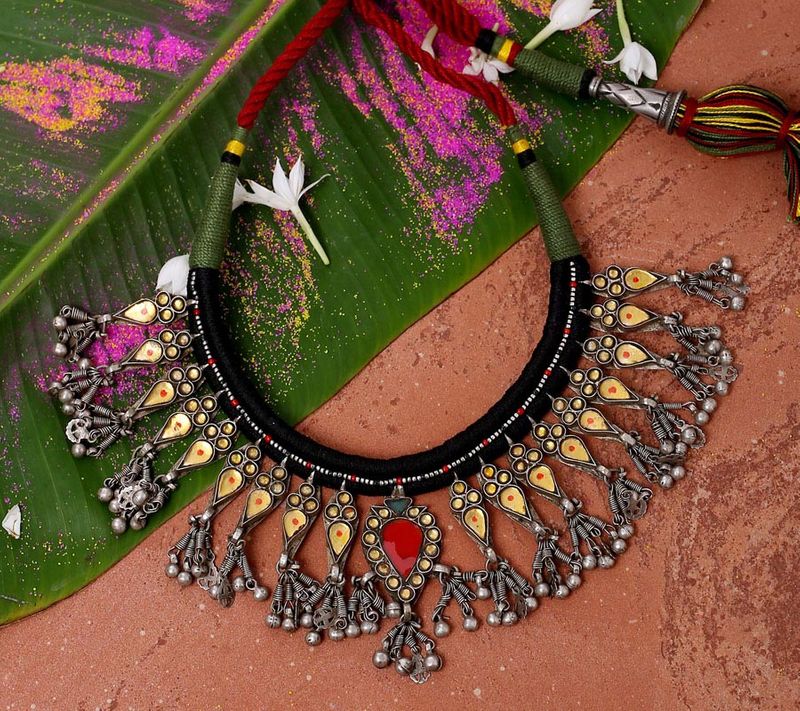 Homegrown contemporary jewellery design house, Tribe Amrapali, brings out the colours of Holi with a stunning new collection with tribal motifs and colourful glass beads. Titled Raag Rang, the collection presents stunning pieces of silver jewellery that are easy to style, versatile in taste, and suitable for many moods and occasions. In the collection, you can find ghungroos paired with bead droplets. These jewellery pieces will help you make a statement for all upcoming celebrations and festive get-togethers.
The collection is available online
11. The Anantaya Jewelry Collection, Sangeeta Boochra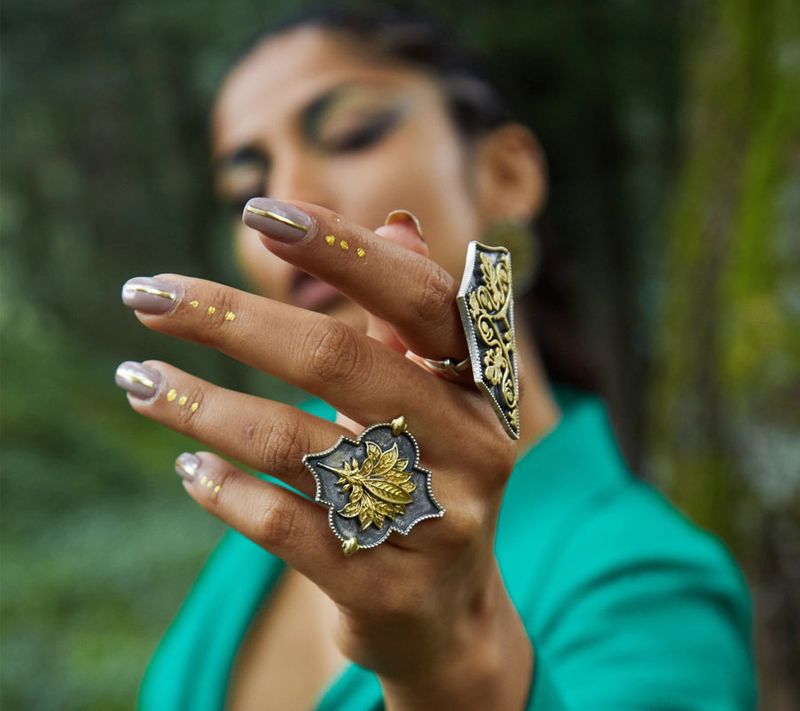 Veteran jewellery designer Sangeeta Boochra and multi-designer jewellery brand NIMAI launched their first collaborative flagship store in Mumbai. To celebrate the launch, Sangeeta Boochra unveils a special rustic bohemian collection titled 'The Anantaya Jewelry Collection' in collaboration with fashion content creator Santoshi Shetty. The designs on offer are inspired by Mughal-era architecture with intricate tribal patterns and are quite risque and bold. The collection consists of handcrafted earrings, pendants, rings, and cuffs. Each piece is characterised by eye-catching and delicate elements. The pieces showcase intricate craftsmanship with distinctive style to give a royal look to the wearer.
Available at Sangeeta Boochra X NIMAI: 502-503, Bandra Linking Road, Khar West, Mumbai.
12. Aulerth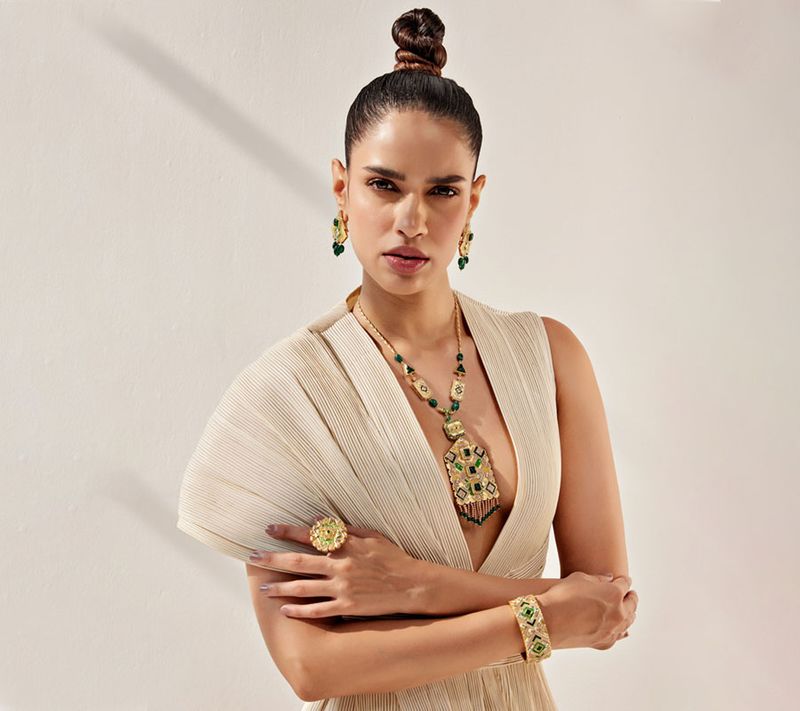 There has been a revolutionary demand for labels with sustainability as their main ethos. And most of the time, fine jewellery stands away from this practice. But India's new jewellery house, Aulerth, offers a chance for a conscious, guilt-free indulgence in fine jewellery. Made with man-made precious stones and recycled precious metals, Aulerth champions the ethos of mindful materialism—a cause that is becoming increasingly dear to consumers. For its launch, Aulerth collaborated with Tribe Amrapali, Suneet Varma, and JJ Valaya to bring forth exquisite lines of pieces of jewellery for weddings and evening occasions, apt for the modern Indian women. 
This brainchild of Vivek Ramabhadran, this brand is couture-inspired and consciously made. "Our very first collections with Suneet Varma, JJ Valaya, and Tribe Amrapali are manifestations of their design signatures curated using several traditional techniques like classic jadau and chitai work, elaborate meenakari and traditional kundan work—all via handcrafting," he shares. For their launch collections, the brand swapped the metals and gemstones for sustainable alternatives—metals recycled from industrial scrap, and largely man-made (vs. mined) stones. "Speaking of mindful materialism, we offer a lifetime service proposition for our jewels. We even have a circular feature added to our model wherein a used jewel can be traded in for a new one, and the used jewel gets restored for a new life," he adds. Every season, Aulerth will partner with leading Indian designers. 
The jewellery will be available on Aulerth's website
---
Photo: Deme X Kalki, Featured brands