Anyone who has grown up on MTV in India is prone to a bout of nostalgia at the thought of Sophie Choudry. The ex-VJ gained popularity for hosting the show MTV Loveline in 2002. She went on to dabble in acting in Hindi films—Shaadi No 1 was her debut film—but it was her pop take on iconic Hindi film songs that she is most remembered for.
A trained singer, Sophie's renditions of popular Hindi films such as Ek Pardesi and Aap Jaisa Koi are still popular. Very recently, she launched, Gori Hai—her remix of the hit song Gori Hai Kalaiyaan from the 1990 film Aaj Ka Arjun. The release of the song also came with her opening about ageism in the Indian entertainment industry and social media where people expect her to 'act her age'.
But unafraid and unabashed Sophie Choudry perseveres. As a matter of fact, apart from her voice, Sophie is also known for her style that sends temperatures soaring. She is known for her bold, bright, and bling style that garners tons of interest and engagement on her social media. We spoke to the gorgeous diva on the sidelines of Deltin's Epic Weekend in Goa recently, where she emphasised: "The Sophie that you love is clearly here to stay."
Edited excerpts:
1. What does 'style' mean to you?
Style…I guess style is not just about what you wear. It's really about who you are as a person, how you carry yourself, the way you live your life. It is something that is within you. And you can use fashion or other things to express it. I think that you're either born with style or you're not.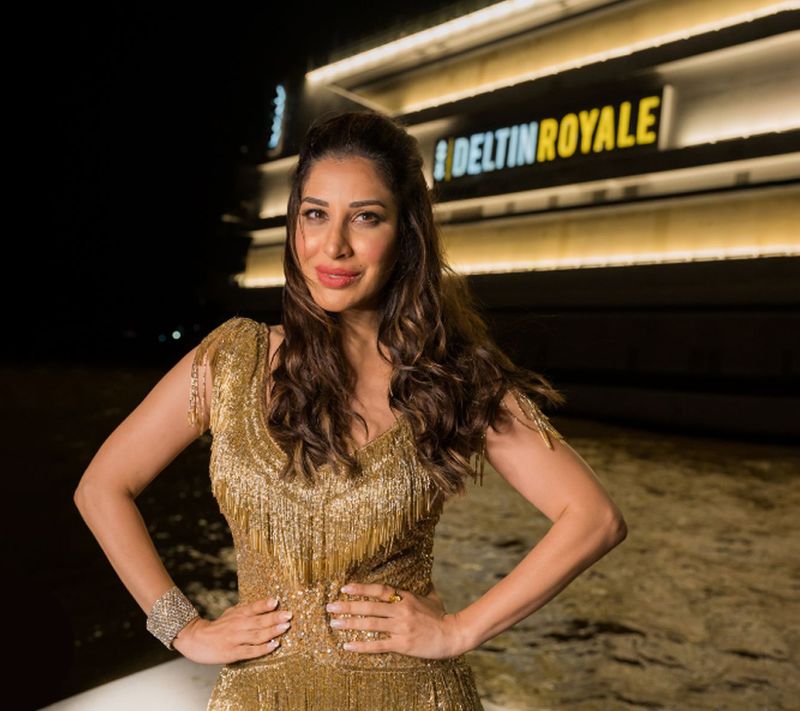 2. How would you describe your personal style and what are your wardrobe essentials?
I think I am very much feminine, glamorous. I love to dress up. But everyone is so used to seeing me very glam all the time. On a daily basis, I am a white T-shirt and jeans kind of girl. That's what I love, those are my staples. Little black dress, lots of different heels. That's kind of my vibe.
3. What are your favourite fashion trends?
I'm really excited! The bling is very in this season and I'm all about the bling. But my favourite fashion trends generally are all the classic ones. I think classics never go out of style. Trends are there for a short period of time, but classics remain, perhaps a bit like me.
4. Your travel style is always on point, tell us some travel essentials and statement pieces that you love.
I think travel has a lot to do about style and comfort. So, definitely, I do prioritise comfort but it has to look stylish, it has to look cool. I think I focus a lot on accessories; maybe the kind of shoes I am wearing, the kind of trainers, the kind of bags I carry. I layer it up. Of course, big sunglasses are a huge must.
5. What are the new rules for dressing in 2022? And which are the fashion trends you never want to see again?
I think the new rules of 2022 are that there are no rules. I think anyone can be whoever they want to be and everyone's willing to accept you the way you like to dress. But the one trend I don't want to see is dungarees; I can't bear them. And socks and sandals. It's not sexy.
6. Any three party dressing ideas that one can adopt from you?
Yeah, I mean, for me, either a little black dress or a little red dress never goes wrong. Either show leg or back or neckline. Don't show all of it together. I think nothing is hotter than if you're going to wear a long dress with a cool slit and a pair of high heels. For me, the make or break of any evening outfit is great high heels. That's what makes or breaks it. And just good, stylish, glam, hair and makeup.
---
Photo: Deltin