His is a name that is attached to some of this generation's foot-tapping, chart-topping, path-breaking melodies—whether it is films or commercial music. The name Benny Dayal is often an instant recall when it comes to songs such as Pappu Can't Dance from the film Jaane Tu... Ya Jaane Na, Tamil Fever, a collaboration with Nucleya and Jai Jai Shiv Shankar from the film War. He has written and sung not just in Hindi but also in Tamil, Kannada, Malayalam, Telugu, Marathi and Bengali amongst others. But did you know this Malayali boy, who also is a trained dancer, was working in a BPO before fate favoured his musical endeavours?
It was the legendary AR Rahman who discovered the unique bass in Dayal's voice and gave him a break in the 2007 Tamil film, Sakkarakatti for the song Chinnama Chilakamma. He mentioned that his success would be impossible without the support of his fans and that he is grateful—"I just have only one thing to say and I mean it from the bottom of my heart. Thank you."
Apart from the films Dayal is working on, he is excited about independent projects that are lined up for him for the rest of the year. We spoke to the talented singer-songwriter who has been crooning for us for 15 years, on the sidelines of Deltin's Epic Weekend in Goa recently, where he was performing.
Edited excerpts:
1. From your break with AR Rehman to associating with Nucleya, how has the journey been for you as a composer and musician? 
Great. So, you get to learn a lot of stuff, especially when you make music and meet musicians. When you collaborate to make music, there's a lot of back and forth. And for me, it's about learning how to come to a point which is perfect for the song. Give the apt things and try to find that magic when you're making music with all these great musicians. To be guided by them sometimes, and if they feel they are guided by you, it is an amazing give and take. That's what I've learned. There's a lot of calmness and a lot of love amongst both the artists in collaboration. You learn not only just to be a good musician, you learn to be a good human being too.
2. How many songs have you been a part of in your more than a decade-long career?
I don't count. That's something that I don't do. A lot of people give me numbers, but I just close my ears. I just want to continue working. I never want to take a count of how many songs I've sung. I'm not the kind of person who's going to sit there and count how many awards I have won. I really don't care. For me, it's just about making music and performing and spreading joy to people. And whatever rewards come from it is well deserved. That's how I look at it.
3. Who and what are your musical inspirations?
There are a lot too many. For me, the core of the musicians who really resonated to me over the years is definitely Michael Jackson, AR Rahman, Nusrat Fateh Ali Khan, Bruno Mars, Justin Timberlake, Freddie Mercury, Jagjit Singh, Kishore Kumar, Yesudas and Chitra.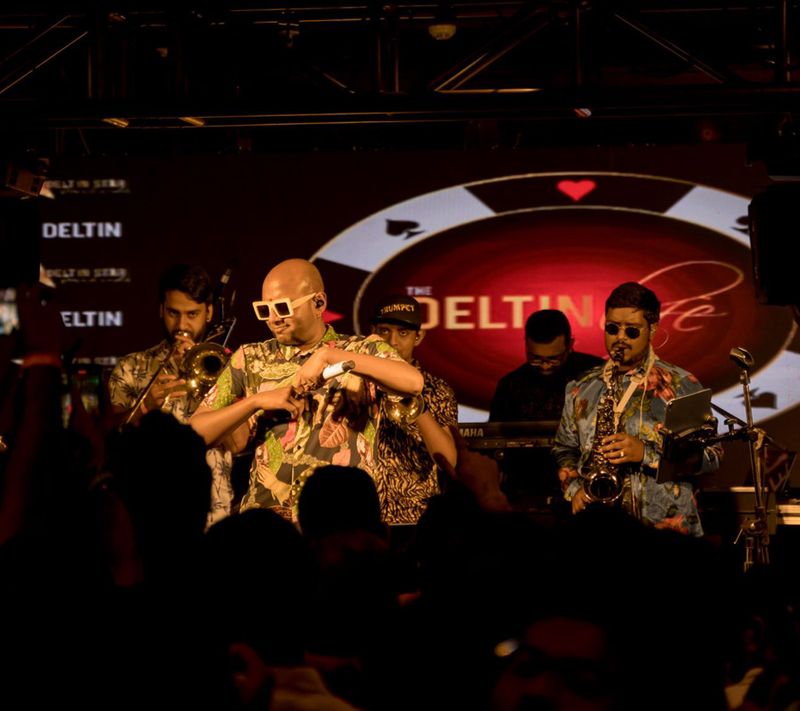 4. Did you ever imagine that your music will connect to people across the country to this extent?
Never. I never imagined it, but I dreamt about it. More than imagining I used to dream about being on stage and that people are singing all my songs back to me. It's happened now. It's a wonderful feeling. It's something that you worked hard for. And that's actually the way you gauge.
5. What role does travelling play in your creative process?
My agenda whenever I travel anywhere is not even sightseeing, it is to eat local food. In Goa, I have a lot of fond memories and connect to the Reis Magos Fort, and Mario Miranda art gallery. That's one of my favourite things because I'm a huge Mario Miranda fan. Besides that, it's just food for me. It's not even beaches.  
My favourite destination though is Kerala because I am from Kerala. When I perform there the audience goes pretty wild and the shows are super energetic.
6. Can you throw light on some of your upcoming projects?
So many. In 2020, when the pandemic happened, I think there came a zone for all of us to prepare for whenever things open up. So, yeah, a lot of new music has been released in various languages and live shows, a lot of tours and a lot of concerts are happening. For me, 2022 especially has been very blessed and busy. It's a great feeling to be back on the road once again. But besides that, a lot of wonderful endeavours are coming forward in terms of film music and independent music –which mostly brings me joy. The current scenario especially is enabling the independent musician in me to put forward music. But right now, the magnifying glasses are on independent music. It's a good time for everybody.
---
Photo: Deltin