Over the last three decades, composer duo Salim-Sulaiman have given us multiple chartbusters in Hindi film OST albums like Chak De! India, Rab Ne Bana Di Jodi, Fashion, Kurbaan, Aaja Nachle, Band Baaja Baaraat and others. The younger brother of the famous composer duo, Salim Merchant, has also sung some of the most soulful numbers like Ali Maula, Mar Jaavan, Ainvayi Ainvayi, Shukran Allah, Maula Mere Lele Meri Jaan and Khudaya Ve.
Two years ago, Salim-Sulaiman began a musical movement with Bhumi 2020 that had around 24 singers from all over the country. They also came up with their own label Merchant Records, which not just produces and releases a diverse repertoire of music but has also given a platform to multiple artistes and genres.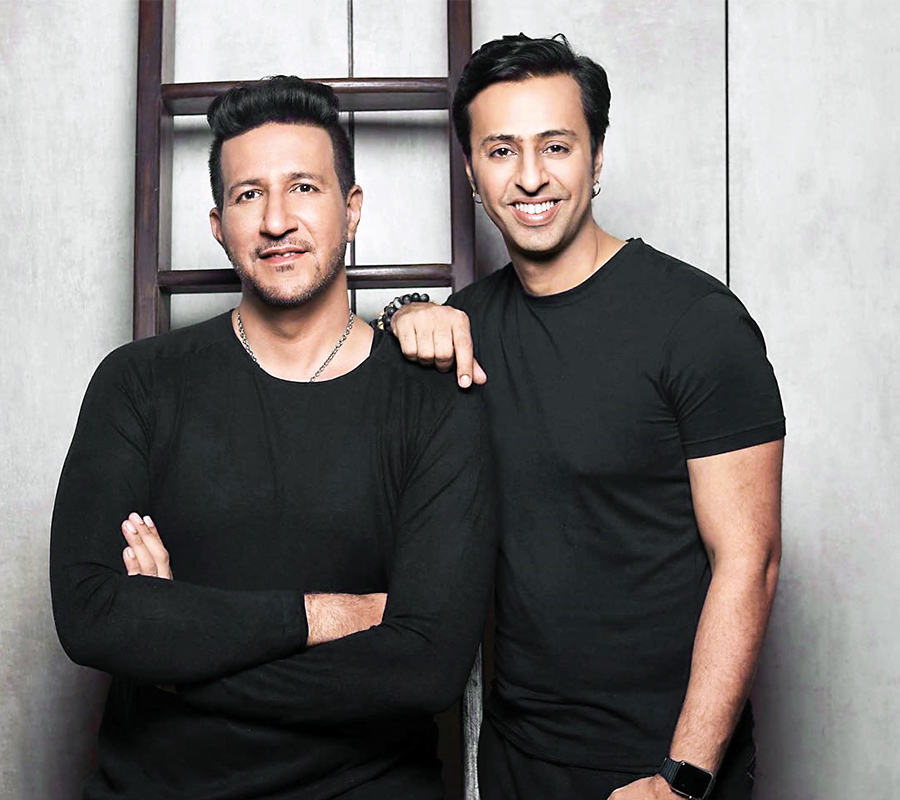 Last year in October, Salim Merchant, recorded a song with the late Punjabi singer, Sidhu Moosewala. He had a piece of music that was a typical rustic Punjabi track and he felt it would be perfect to have Sidhu sing it. Salim went to Chandigarh and met him and they recorded the song. The fact that Moosewala was a victim of a gun violence and did not survive was a deep blow to the composer. 
On the occasion of World Music Day, we caught up with Salim Merchant for an exclusive chat with Zee Zest.
Edited excerpts:
1. World Music Day, what does it mean to you?
Music is my path and the World Music Day is a day when we reflect upon ourselves, who we are, what it means to be a musician and what our contribution is to the world. We have been blessed with this special art form, we need to use it to spread happiness in this world.
One of the first things that come to my mind is that every kind of music in this world has a connection to people. Musicians and artistes make music but without the audience, without the people, it means nothing. So, as much as music is important for the creators of music, it is also important for the listeners who are a part of this musical message. 
2. The post-pandemic music scene has undergone a massive change. What is your take on this?
The music scene, first of all, has created its own identity as an independent industry. Earlier we had film music and all the music made in India was mostly connected to films, around 80-90 per cent of it.  Of course, classical music and ghazals and other non-film music always existed, there was a nice wave of hip hop and regional music and devotional music. But it had a small percentage of the overall listenership. However, things have changed now; independent music, regional and other non-film-related music actually have a higher percentage of listenership, in my opinion. I feel that film music is continually trying to copy independent music now. Actually, not a copy but it is trying to emulate the independent sound.  What is slightly unfortunate is that independent music, especially mainstream independent music, is trying to sound very filmy and cinematic. These artistes and their music should always have their own identity. Anyway, the big change is that post the pandemic there is this huge wave of independent music.
3. Do you believe that the music scenario in India is changing for the better now that the monopoly of labels has lessened?
Of course! A lot of artistes have started making independent music outside of the film realm which is great. A lot of artistes are also coming up from the independent scene that is making a huge mark in the film scene. So, there is a great exchange and penetration of artistes from both sides. So it's a great thing and that is actually giving a lot of importance to independent labels. It is no more a monopoly. It is a great time for the music industry.
4. The audio OTT space has witnessed a massive boom. People listening to both film and non-film songs have increased manifold, don't you think?
Yes. It was bound to happen especially after the first lockdown. OTT has grown in a big way because during the pandemic the theatres were shut. There is a lot of content streaming that has taken place, whether it is web series, films or music. Apps like Spotify, Saavn, Gaana, Wynk and others have really risen. The streaming audience is huge and that is due to the data services and data providers that have enabled India to stream a lot of music and video content. So, great times again and it is only rising.
Photo: Salim Merchant