Many of us are tackling oily skin and the several issues that come with it daily, which is a battle in itself. But, despite it being so common, most people do not follow the correct oily skincare routine to address the issues. While some people do have the basics right, either they do not follow them consistently or the products that they choose do more harm than good, rendering their oily face skincare routine useless. Oily skin requires consistent, gentle care that not only manages the extra oil but also helps maintain the hydration levels every skin needs. If, as part of your oily face skincare routine, you include products that end up being too harsh, the products take away the hydration that your skin truly needs. To replenish that hydration, our skin ends up producing extra oil which then leads to acne breaking out. To avoid this vicious circle, choosing the right products with the right ingredients should be the first step to determining your oily face skincare routine.
Yes, the products and ingredients are important, but knowing the correct order and how often to use these products is an equally crucial part of accessing your oily face care routine. The consistency and frequency of the right product will determine how your skin reacts to your skincare regime. Let us get into the details to help you create a valuable skincare routine for oily skin.
Steps to follow for a skincare routine for oily skin
1. Cleansing in the morning and night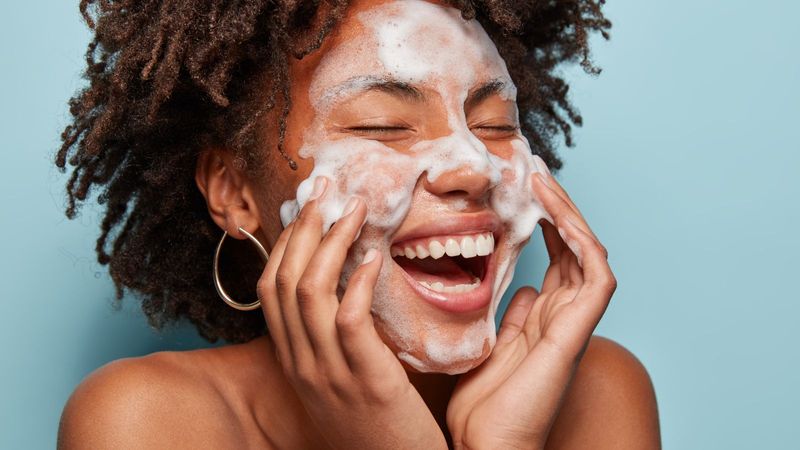 The first crucial step in any skincare routine, especially for oily skin, is gentle cleansing. It's essential to cleanse your face both in the morning and at night. Many people make the mistake of either cleansing their face only once a day or using a harsh cleanser that strips away natural oils, leaving the skin dry. To avoid this, opt for a gentle cleanser that effectively cleans your face without over-drying it. A good cleanser for oily skin often contains salicylic acid or similar serums to aid in skin healing.
Using this cleanser in the morning and at night is vital for an effective skincare routine for oily skin. The morning cleanse removes overnight build-up and prepares your skin for the day, while the night cleanse rids your skin of the oil, pollution, and dirt accumulated during the day, preventing clogged pores and potential acne breakouts.
2. A non-alcoholic toner after cleansing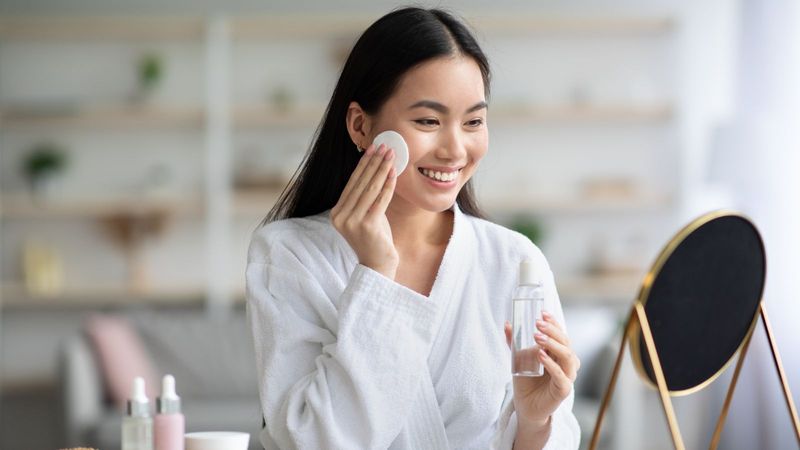 Following the cleansing step in your oily skin routine care, the next crucial step is to use an alcohol-free toner to re-hydrate your freshly cleansed skin. Unlike toners that contain alcohol and can further dry out your skin, an alcohol-free toner helps replenish the necessary hydration your skin needs. Including an alcohol-free toner in your skincare routine is essential to provide instant hydration to your skin after thorough cleansing.
3. Serum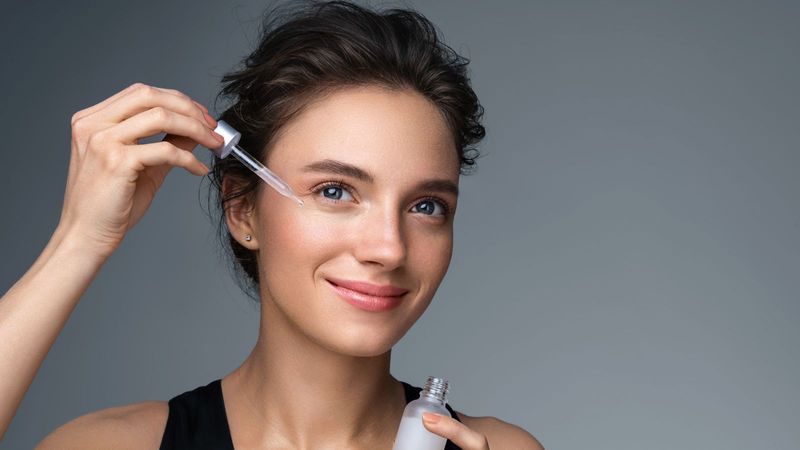 In your oily skin routine care, dealing directly with the effects of oily skin and acne, serums like salicylic acid, niacinamide acid, retinol, glycolic acid, etc., are indeed the holy grails. These potent serums target various oily skin issues, so incorporating them individually or in pairs is crucial for the comprehensive management of oily skin and its challenges. It's important to note that most of these serums should be used only once or twice a week, but consulting an expert for guidance on the right frequency, rotation, and pairing is highly recommended.
4. Moisturize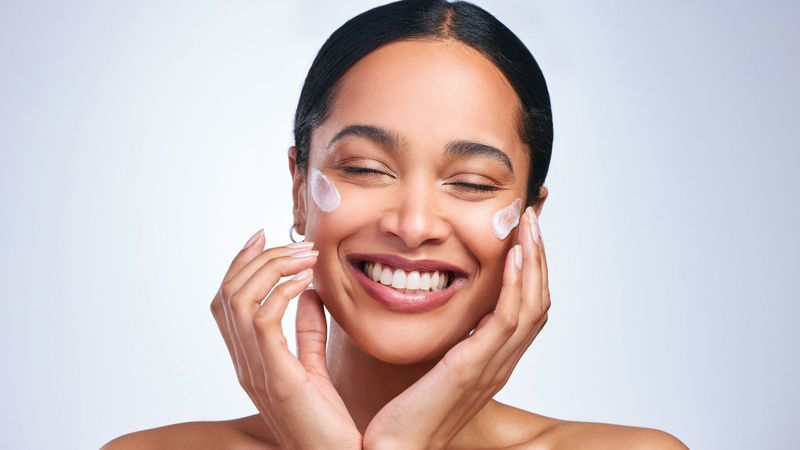 Many individuals with oily skin tend to think that because their skin produces excess oil naturally, they don't need moisturizer, especially twice a day. However, this is a misconception. When you cleanse your face and apply serums to address oily skin issues, a good moisturizer serves as a protective barrier. It helps your skin better absorb the benefits of these serums and provides prolonged and improved hydration. Therefore, a moisturizer is one of the essential final steps in your oily skincare routine.
5. Acne spot treatment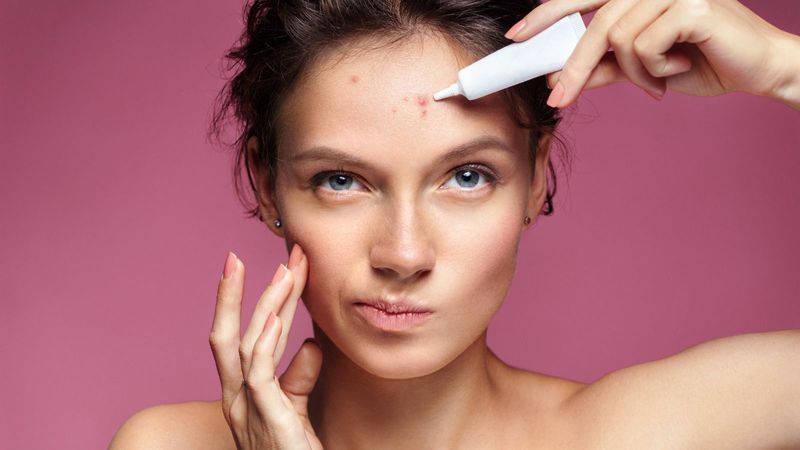 Acne spot treatment, whether it's benzyl peroxide or other acne gels, is crucial if you currently have active acne on your face. It's essential for a fast, effective, and blemish-free approach to dealing with acne. Consulting with experts for proper acne spot treatment is recommended over-relying on hacks that might worsen the acne or the temptation to pop pimples out of impatience, as this can lead to lasting acne marks on your skin.
6. Exfoliate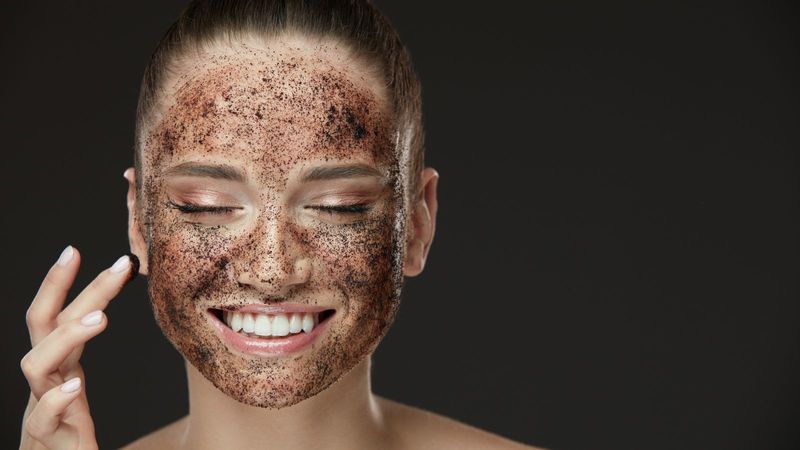 Exfoliation is a crucial step for oily skin, best done once a week. It effectively removes accumulated dirt, excess oil, and impurities while also unclogging pores, reducing the risk of acne breakouts. It's important to use a gentle exfoliator that accomplishes the task without causing tiny abrasions on the skin. However, it's advisable to avoid exfoliation during an active acne flare-up, as it can exacerbate the condition.
7. Mask it up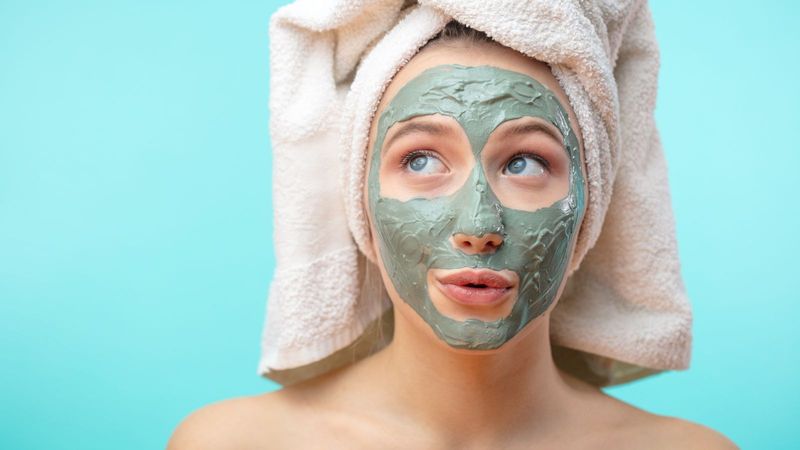 Following your weekly exfoliation, it's beneficial to apply a calming and soothing face mask, preferably a clay mask. This type of mask helps cool the skin, reduce inflammation, and control acne by minimizing excess oil build-up. The natural coolness of the clay provides instant relief after exfoliation, preventing any irritation.
PS: In the mornings, it's crucial to complete your skincare routine by applying sunscreen. Sunscreen with adequate UV protection is the most effective defense against the harmful effects of the sun and other environmental pollutants that can harm your skin. Therefore, in your daytime oily skincare routine, sunscreen should be the very last step, applied about fifteen minutes before heading outside.
---
Photo: Shutterstock