Gold is old. You didn't read that wrong—because for most of us gold is an artefact we would much rather not splurge on. Yellow metal jewellery is for brides and boomers, gaudy and dated, or so suggests a 2019 study by the World Gold Council that surveyed 18,000 zoomers.
Be that as it may, buying gold has never just been about making a fashion statement. It's an investment, one that carries both financial and emotional value—after all, there's hardly an Indian home where gold jewellery hasn't been handed down from one generation to another. What says, "I've arrived" better than a commodity whose value has almost doubled in the last 10 years—precisely the reason why investing in gold is considered good financial sense in India.
With luxury brands like Bulgari and Sabyasachi also taking to the yellow metal and launching exquisitely modernistic mangalsutras—a far cry from the garish, archaic designs we've grown up with—antique pieces are rapidly being outmoded by chic gold jewellery. And so, there is little to no reason why this precious metal shouldn't be getting the love it deserves. To help make your affair with jewellery gold plated, we are here with some tips on buying gold—including trends, testimonials from millennials and zoomers, and hacks on how to turn your purchase into a legit investment.
Versatile jewellery for everyday wear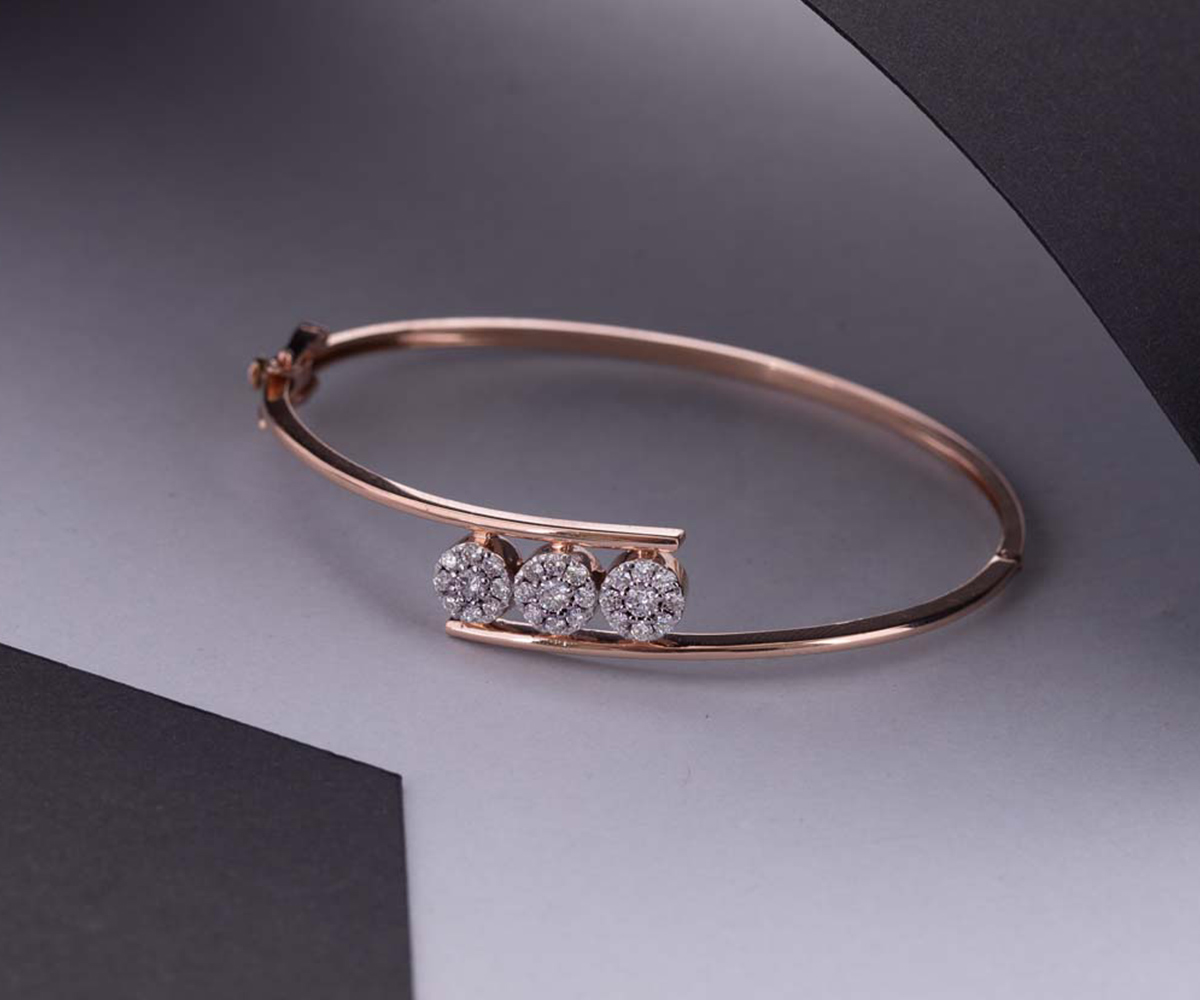 Gone are the days of heavy, chunky gold jewellery that demands an occasion to be worn. Lightweight daily-wear pieces are in trend right now—with 24-carat purity being replaced with the more durable 14- and 18-carats. Says Dhruval Shah, founder of the online jewellery brand Jewelegance, "Young people prefer delicate jewellery and daily wear collections in 14, 18, and 22 carats with pearls and diamonds."
Mihir Jain, brand development director at Shivin Jewellers Jaipur, seconds the trend. "Men and women between the ages of 19 to 26 are investing in lightweight bracelets, neckpieces, rings, and ear studs. In fact, the trendiest gold accessories are evil eye neck chains and gold bracelets that are suited for both formal and occasional wear," he says.
"This festive season, we have noticed a strong demand in yellow gold as well as 14 kt gold among millennial and GenZ customers," says Avnish Anand, COO and co-founder of CaratLane. "The demand for lightweight, everyday gold jewellery which looks elegant yet durable is something that we are observing in the lead up to Diwali. Some of the most widely purchased gold jewellery designs this year are from our wristwear segments like bangles, tube bracelets, and adjustable bracelets," he adds.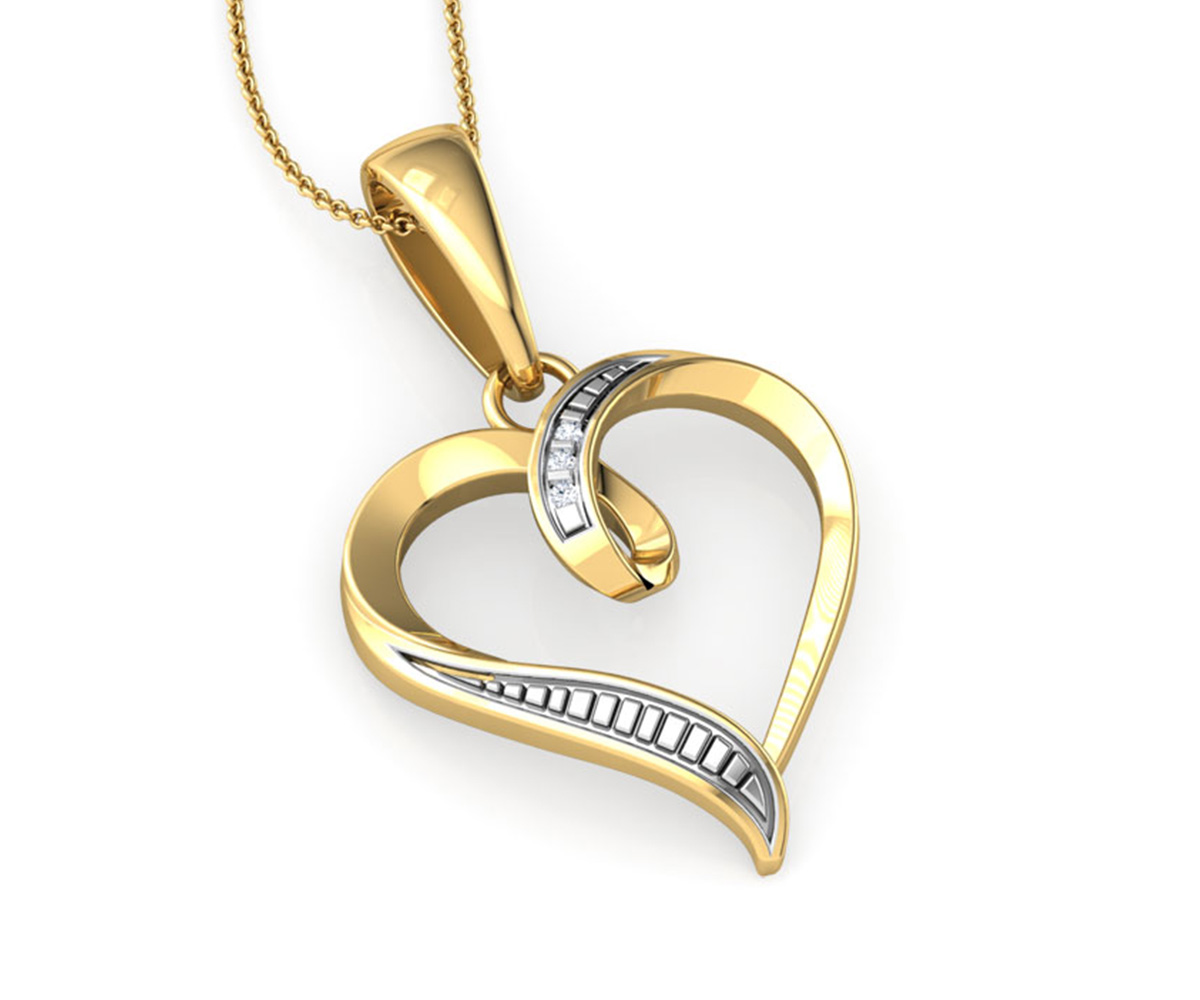 The millennial and Gen Z sentiment also echoes the love for comfortable pieces that are versatile and can be worn for any occasion and look. For instance, 33-year-old Aparna Jha prefers lightweight jewellery over traditional pieces. "For me, comfort always comes first. So, I choose pieces that are versatile and can go with both Indian and western wear. I am not too fond of traditional jewellery, so I sold off a lot of gold that was gifted to me when I got married," she says.
Communications professional Rishibha Gupta, 35, leans towards classic pieces rather than something that is in vogue for a short time. "It's always a win-win if the ornaments go with both Indian and western wear. Smart and comfortable jewellery is what I am drawn towards," she says.
A golden investment
No matter the carat you're opting for, the thing with gold jewellery is that it's going to cost you. This is probably why our parents and grandparents used to save up to buy gold jewellery—because it's not just something you can flaunt; it's a fallback plan for when the going gets tough.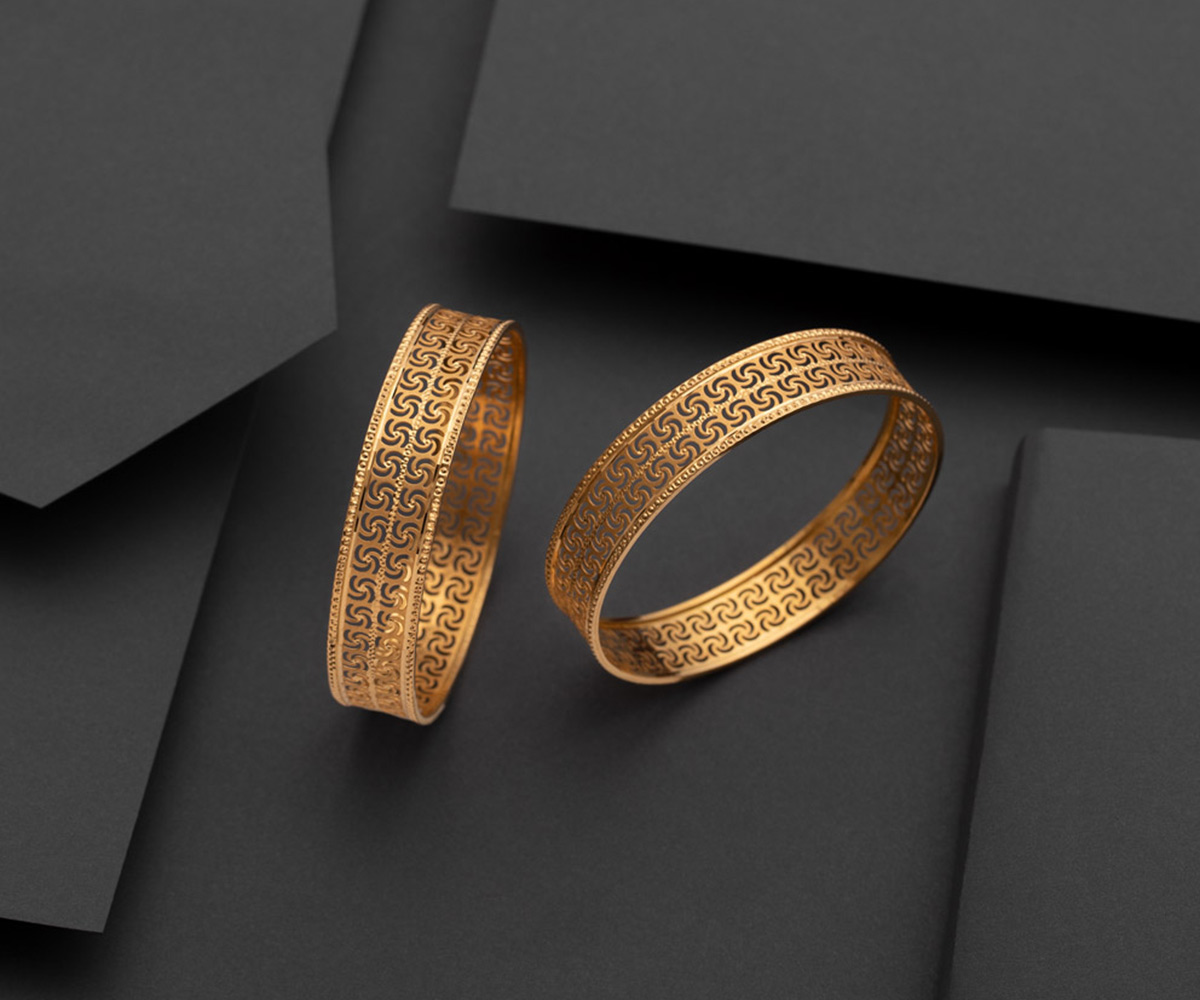 "Gold is an ever-lasting investment asset," says 33-year-old Neha Bahri, director - Bconnect Communications, who has been investing in gold for the last few years. "There is no liability attached to it. And buying physical gold like jewellery can add to your savings."
But not all ornaments come with a resale benefit. Gold-plated jewellery, for instance, has little to no buyback value. And the carat of that gold necklace or earrings you're buying makes all the difference since that's what determines purity. Explains Jain, "If you're looking at jewellery as an investment, then plain gold is the best choice. It has no precious stones and hence the only money invested is in gold."
Jewellery isn't the only way to invest in yellow metal—gold coins offer an easier alternative since you can buy 22 or 24-carat ones without worrying about durability and wear and tear. For the tech-savvy, digital gold is turning the tables on the traditional way of investing.
"Last year in December, my mother and I were talking about investments, and she suggested I should buy some gold. After reading about it, I thought instead of buying actual gold, I should buy it digitally via Paytm. I started with Rs. 5000 and invested more monthly," says independent media professional Satyabhan Singh, 24. "It's neither coins nor jewellery. I do the transaction and the Paytm folks buy gold on my behalf—on the basis of the amount I've invested (which can be as low as INR 100)—and keep it in a locker for me. Whenever I want, it can be delivered to my home."
6 Things to remember before buying gold jewellery
Gold is perhaps the most sought-after commodity in India—and also the one of the most expensive. So it only makes sense to make an educated purchase. These tips will help you make an informed decision and get the best bang for your buck:
1. The carat matters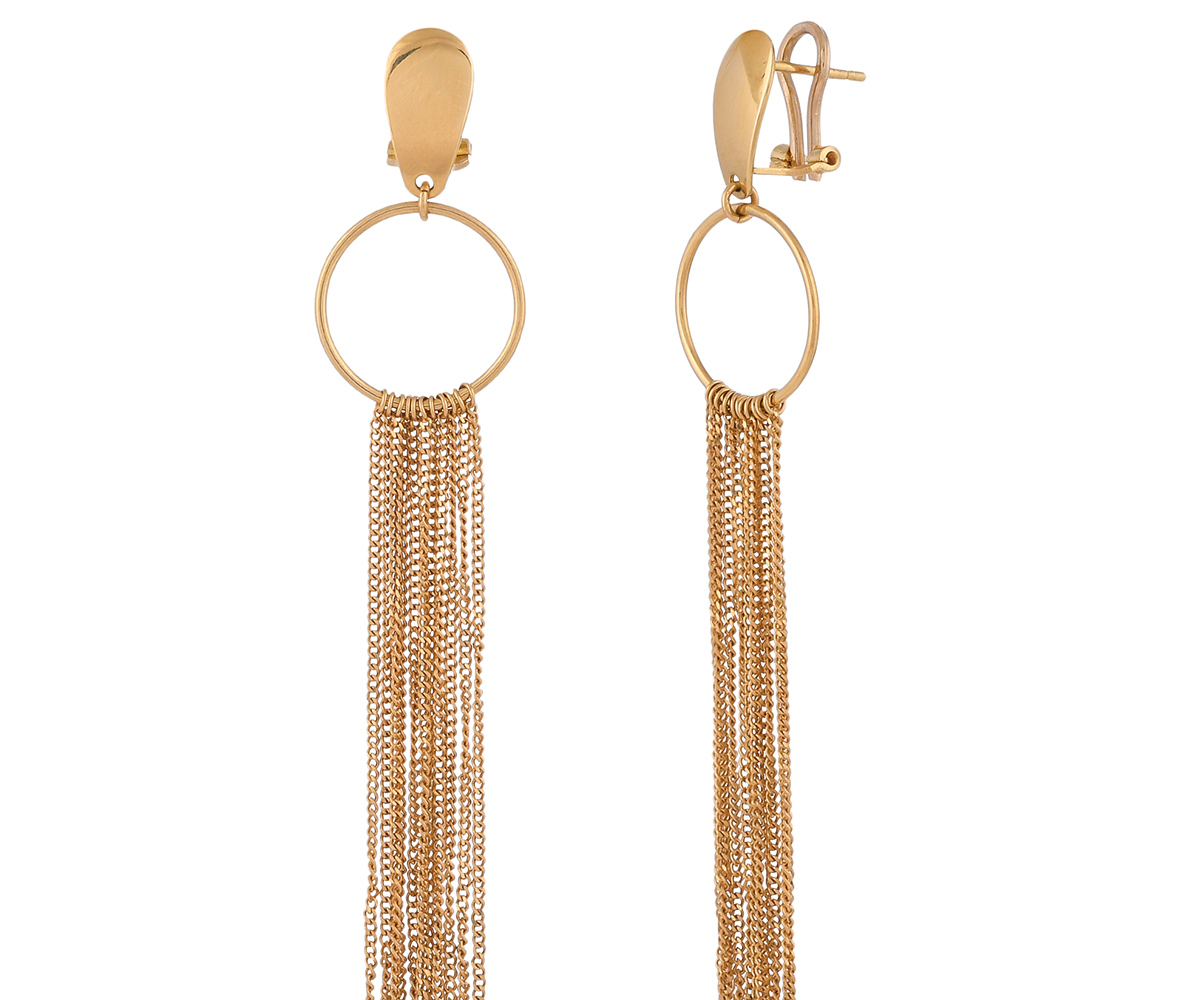 The higher the carat, the purer the gold. 24-carat gold is the purest, with absolutely no other alloys in the mix. It's also very soft and pliable. 22-carat gold has 22 parts of gold and two parts of other metals like nickel, silver, or zinc—making it harder in texture, and hence sturdier. Similarly, 18-carat gold is 75% pure gold and 25% other alloys.
If you want to buy gold to build up your savings, then 24-carat gold coins are the way to go. However, if jewellery is on your mind, then opt for 22 carats. Remember, the lower carat the more durable your ornament—making 14 and 18-carat gold a better choice for lightweight and daily-wear pieces.
2. Check for a hallmark of purity
When you buy a piece of jewellery, you essentially pay for the amount of pure gold in it. That's why it is important to check for a mark of purity. Only buy an ornament if it carries a BIS (Bureau of Indian Standards) logo to ensure you're getting genuine goods and not gold-coloured alloy.  
3. Making charges add to the cost
Simply put, the making charge is the cost of labour that goes into turning gold into trinkets. Jewellery that is hand-made is likely to be more expensive than that which is machine-made. So, when you go into that store, ask for a breakdown of the cost of the pieces to get a fair deal.
4. Cross check the price of gold
Those 22-carat earrings worth Rs 30,000 yesterday may cost more today because the price of gold varies from day to day and city to city. So double-check the price of gold before you make your purchase.
5. Check the weight of your trinket
The cost of your jewellery depends on the weight of the gold. Ask to see your piece weighed in front of you to understand how much it's going to cost. It's also important to note that jewel-studded jewellery is weighed in its entirety—which means you end up paying the weight of the stone in gold.
6. Buy gemstone jewellery from trusted sources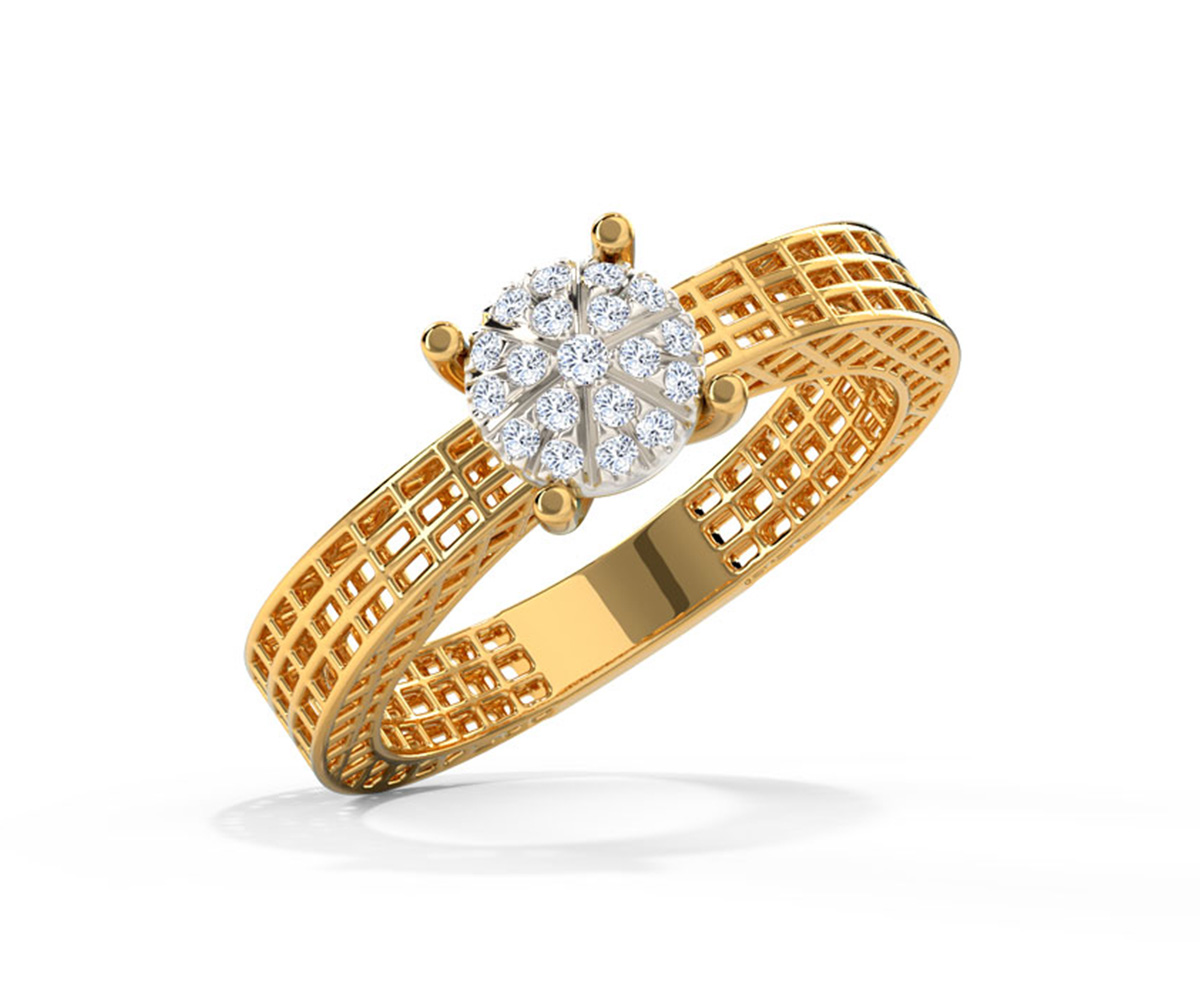 gem-studded jewellery is a tricky buy since it can be difficult to determine the purity of the stones. This also affects the buyback value of these pieces, making gemstone jewellery a less lucrative investment. However, if you want to buy diamonds and rubies as adornments, go to a trusted source to ensure you get quality gems.  
Photo: Shutterstock