Whether or not your hair is your crowning glory, on your wedding day, you want it to look its best! So, if you're prepping for your upcoming wedding this season or in the coming months, then this guide is one you should read carefully. We've rounded up some of the latest haircare treatments that can help manage your hair and get it to look full, glossy and healthy on your big day. Read on to find out…
In-Clinic Treatments
1. Hydra Facial Keravive
Chaitanya Kenchammanahoskote, Founder of Bangalore-based Maya Medi Spa, shares that the Hydra Facial Keravive is something she recommends for brides and grooms to add to their pre-wedding haircare regimes, as it is quite literally a 'facial for your scalp'.
Constant styling and environmental factors can lead to a very dull, itchy scalp and that's where Keravive comes into the picture to effectively treat this condition that is often neglected. "White flakes or dandruff, dead skin on the scalp is always associated with poor personal hygiene but in reality that's not true. It is not because of personal hygiene most of the time. It could be a dry climate, excessive shampooing or a product buildup. Stress and styling products can also lead to short-term hair loss. Hydra facial Keravive is a very advanced innovative treatment which is designed to exfoliate, nourish and hydrate the scalp, for healthier hair and scalp and a fuller-looking mane. If you are prepping for your wedding or any other important event, this could be treated as a detox for your scalp," she says.
Maya Medi Spa offers it as a three-session package which includes the home care package cost and is priced at Rs. 65,000.
Book a consultation and appointment here.
2. PRP or Platelet-Rich Plasma treatment
Another in-clinic treatment for hair and scalp that has gained popularity is PRP or Platelet-rich plasma treatment, which is used to restore hair growth. PRP therapy for hair loss is a non-surgical, three-step treatment done at clinics wherein a person's blood is drawn, processed, and then injected into the scalp. This triggers natural hair growth and maintains it by increasing the blood supply to the hair follicle and in turn increasing the thickness of the hair.
"At Yavana, we do the advanced PRP treatment," shares Dr Madhuri Agarwal, Founder and Medical Director of Yavana Skin Aesthetics. "It is recommended for brides and grooms to improve their hair quality and density. It requires around six sessions, with one session done a month." She adds that results are seen from the third or fourth session onwards, so a good idea would be to start at least 3-4 months before your big day.
Book a consultation and appointment here
Salon Services
Frequent salon rounds before you walk down the aisle are normal. But if you want to know what services you really should get, here are some tips.
1. Hair Botox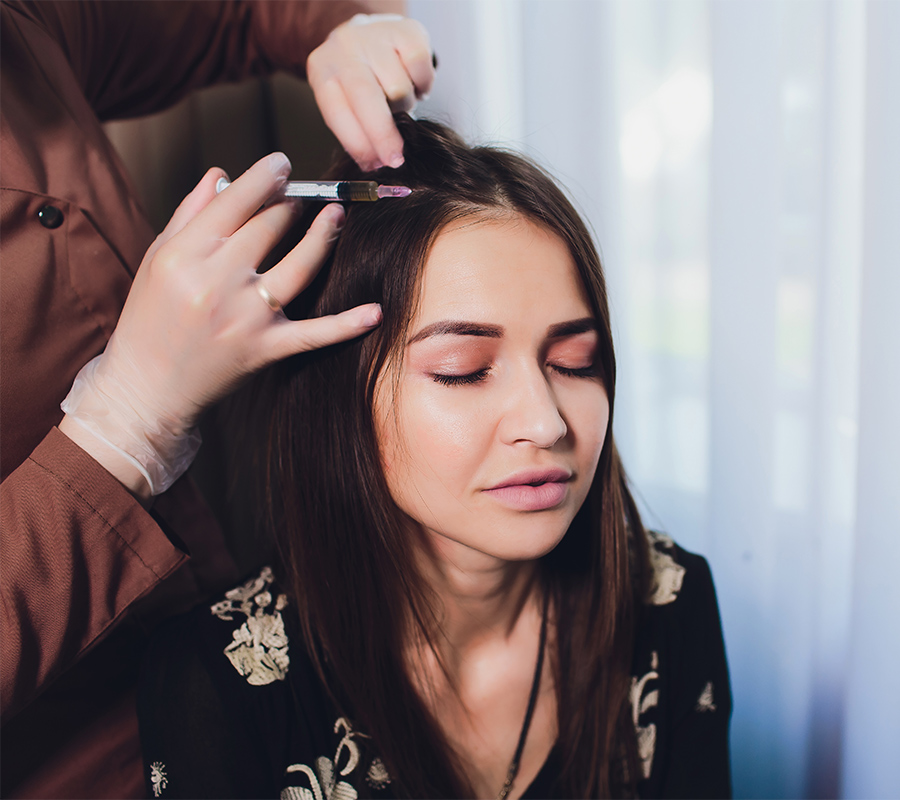 Move over keratin, cysteine and other straightening treatments because hair botox is the reigning hair smoothing treatment. Hair botox is a type of deep conditioning treatment that coats hair fibres with a filler and therefore repairs damaged or dry hair, leaving it smooth and frizz-free.
Rajesh D'souza, Director and Board Member, Nu Care India (Brand license holder - South East Asia), shares, "MK Professional Hair Botox is the pioneer of the Hair Botox concept with its patented Bont-L-peptide formulation that adds fibres and hence, volume to the hair. It adds diameter to the damaged hair strands while making it frizz free, shiny and smooth." Unlike many other straightening treatments this does not have any formaldehyde or its derivatives and is compliant to US and European health standards.
A hair botox treatment can cost upwards of Rs 10,000 depending on the hair's length and condition. It also needs to be followed up with a suitable sulfate-free home hair care range, that can again be purchased from the MK Professional brand.
Buy it here
2. Kérastase Chronologiste Youth Revitalizing Ritual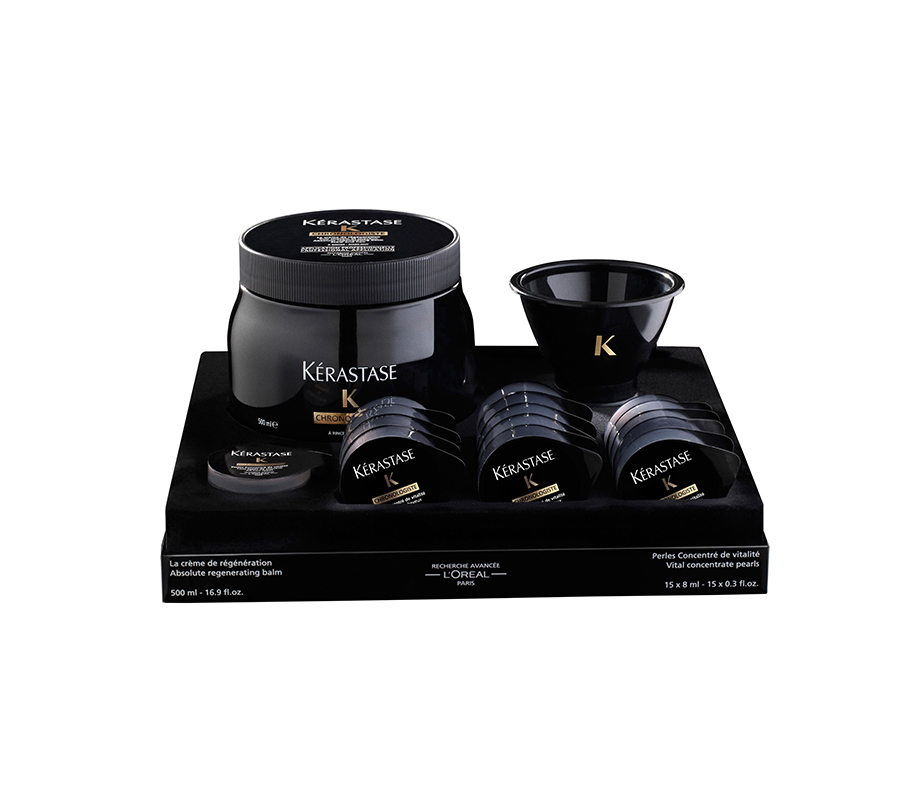 If hydration and care is what you're looking for, Lobsang, Senior Stylist at Blown Salon, Bangalore, recommends the Kérastase Chronologiste Youth Revitalizing ritual which is an ultra-luxurious ritual with anti-ageing benefits. Precious revitalizing virtues of mimetic caviar and rare Abyssine work for complete rejuvenation of the scalp and hair fibre.
"Brides can also opt for customized Kérastase haircare rituals curated to meet specific hair and scalp needs. From purification and deep cleansing of the scalp with Fusio scrub to treating the hair with layering care and multi-masking," says Lobsang. At Blown, you can also indulge in a relaxing evening with your girlfriends before D-day, as the salon offers a menu of wines, sangrias and more along with your treatments!
Make an appointment here  
3. Head massage or hair spa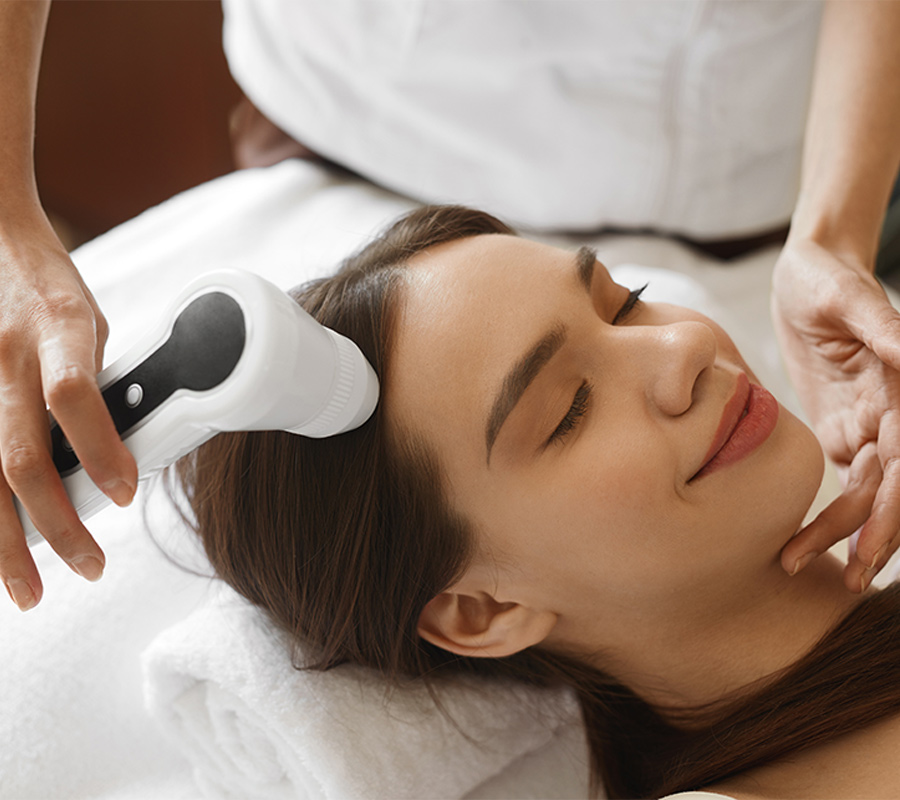 Sareena Acharya, Artistic Head, Enrich Beauty, recommends going for a regular head massage as it regulates blood circulation and soothes your scalp which leads to healthy hair growth. "A head massage or L'Oréal hair spa offers a relaxing massage experience." She also suggests treatments like deep conditioning, and exfoliation with detox scrubs to achieve healthy hair for your big day.
Make an appointment here. 
3. Pre-treatment prep
"Planning to colour your hair for your wedding? Get some pre-treatment treatments done first!" says Deepak Jalhan, Creative Director/Educator, Looks Prive Salon. "This will help settle the colour and give you a more polished look for your big day. If you are doing a pre-bridal shoot or travelling for work or your bachelor/bachelorette party, make sure to use a toner on your hair first. This will help keep the colour from fading. And make sure to do a trim before the wedding too. This will help ensure your hair looks its best on your big day."
The salon chain, along with other professional salons, also offers Olaplex's new Broad Spectrum Chelating Treatment. Enriched with the antioxidant properties of vitamin C, it cleanses the scalp and protects the roots from further damage. The deep purifying treatment removes the build-up of heavy metals, minerals, oil, pollution, chlorine, medications and discolouring copper deposits to allow better penetration for your hair care products.
Make an appointment here
At-home haircare
As the last mile, you'll need to care for your locks at home and pamper them as much as possible.
1. Hair oil
For starters, while the West is catching on to the trend of hair oiling, we already know of and are reaping its many benefits. Try a hair oil like the Kama Ayurveda Bringadi Intensive Hair Treatment Oil which is a rich earthy oil with potent Ayurvedic herbs infused in pure sesame oil. It addresses major hair and scalp issues like hair fall and dandruff. This Ayurvedic recipe also has potent antifungal and antibacterial properties that help ward off any signs of scalp infection due to infrequent hair washing, making it perfect for that soothing Sunday scalp massage.
Buy it here
2. Silk care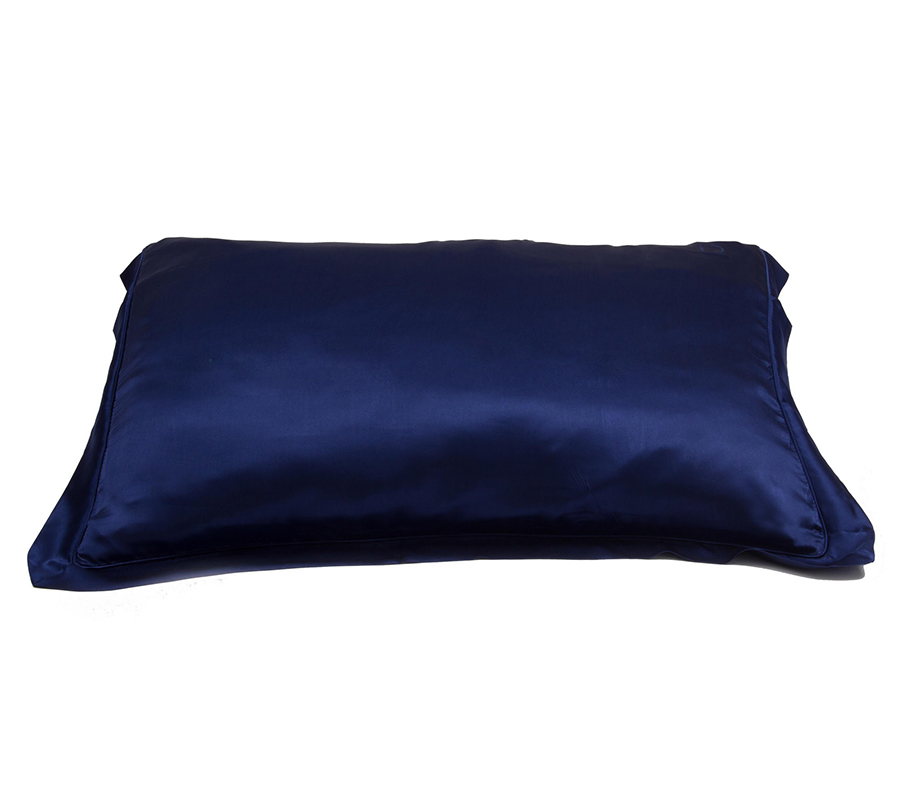 By now, everyone also knows the many benefits of silk pillowcases and scrunchies. So, if you're dealing with frizz and breakage, this is the way to go. Silk, being slippery and soft, will also help your skin and hair glide when you toss and turn at night. This means no more sleep creases and frizzy hair in the morning.
A number of homegrown and international brands have launched these. And while silk pillowcases are a bit pricey, if you're looking for something lighter on the pocket, Dame Essentials has launched innovative one-sided silk pillowcases that have silk only on one side! The brand uses 22 momme grade 6A long thread 100 per cent pure mulberry silk and the pillowcases are hypoallergenic.
Buy it here
3. Coloured hair care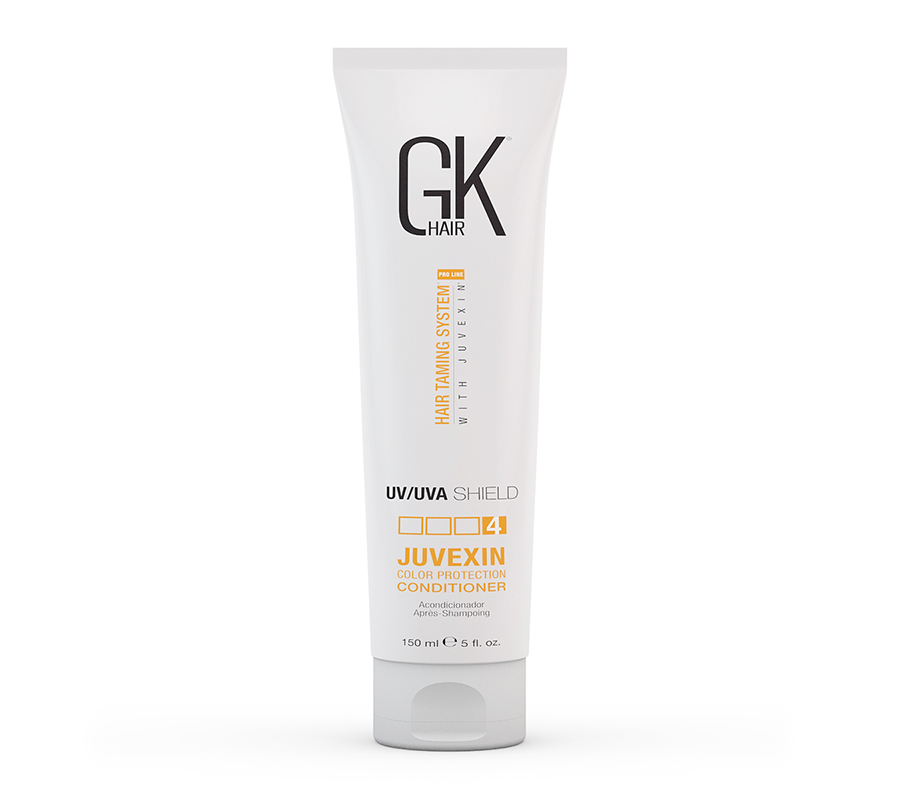 Furthermore, if you're looking to protect your coloured hair, opt for a shampoo and conditioner that does this like the GK Color Shield Shampoo and Conditioner. It consists of an exclusive combination of aloe vera and natural flowers and seed oils that hydrates the while maintaining the vibrance of the colour.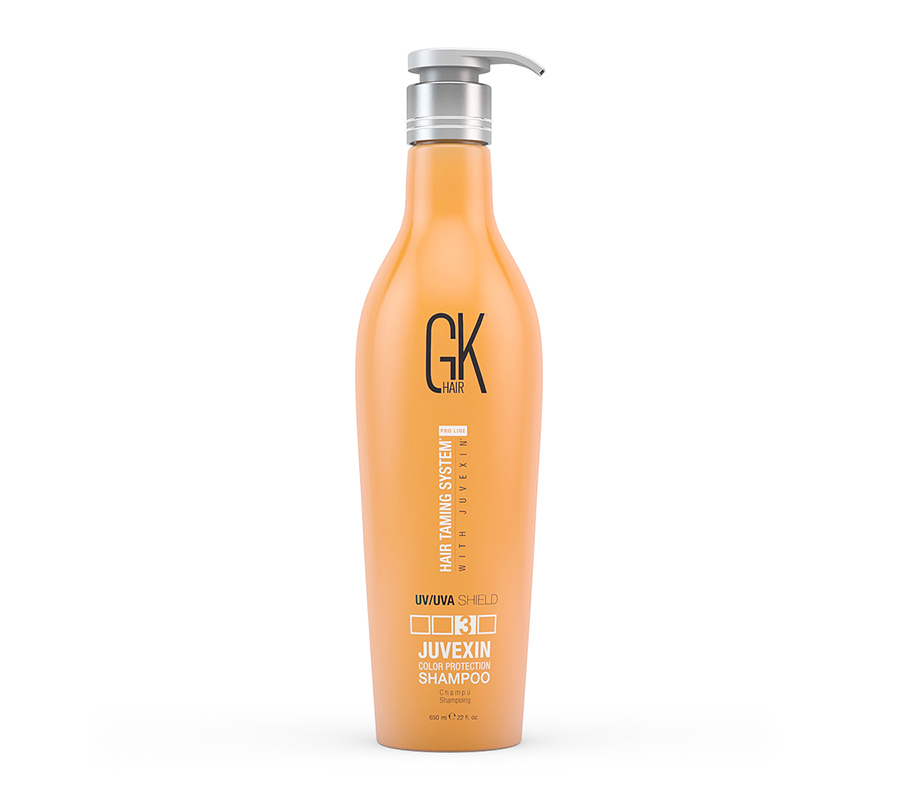 Buy it here
4. Chemical-free products
We get some more advice from Darshith Shivanagere, MD, Dessange Salon Bangalore, who recommends choosing chemical-free hair products that are right for your hair type. "Many shampoos contain harsh ingredients that are drying to hair follicles. Look for haircare products that are free of silicone, sulphates and parabens, such as Dessange's range of Phytodess shampoos which are organic."
5. Avoid heat-based styling
He also shares that in the weeks and days before your wedding, try not to over-style your hair with hair dryers and flat irons as heat-treated locks can break, go frizzy or look dry and weak. Also, stay clear of dehydrating products like dry shampoo and hair spray, as these have the same ravaging effects.
"Instead, apply hair masks weekly," he says. "Use Friday evenings as an excuse to unwind and get moisturized. Pop on a face mask, but don't stop there! Give your hair the extra nourishment it deserves by grabbing a luxurious hair mask such as Kérastase or Phytodess hair masks and slathering it all over your locks. By doing this weekly, you'll find your hair getting stronger, silkier and much longer without damage. Choose something with natural oils and a scent that relaxes you for an added benefit!"
The Phytodess range is available to purchase at the Dessange salon. Kérastase India has also launched its e-boutique recently and its products including indulgent hair masks can now be purchased online in India, click here to buy.
Darshith also advises avoiding any drastic hair changes just before the wedding. "It can be tempting, but don't do it! Stick with a style you're comfortable with, or grow your hair out and consult your bridal hair stylist for suggestions. Chopping it off or drastically changing it with less than six months to go could lead to a styling disaster and many regretful tears. Also, if your regular stylist will not be doing your hair on the day, plan your hair trial early, and ensure to communicate between both stylists so colour and cut are planned to highlight your bridal hairstyle of choice."
We hope you've made a mental note of these valuable tips from the haircare experts, and can flaunt your hair with pride on your wedding day!
Photo: Instagram/Priyanka Chopra; Shutterstock; Respective Brands