Think kaftans and what comes to your mind first? Relaxed, comfortable, edgy, versatile and a bevy of women in flowing robes lounging by the poolside on a hot summer day or clinking wine glasses on a vacation. This billowing silhouette is no longer just a glamorous resort wardrobe—it has infused fashion with comfort like never before.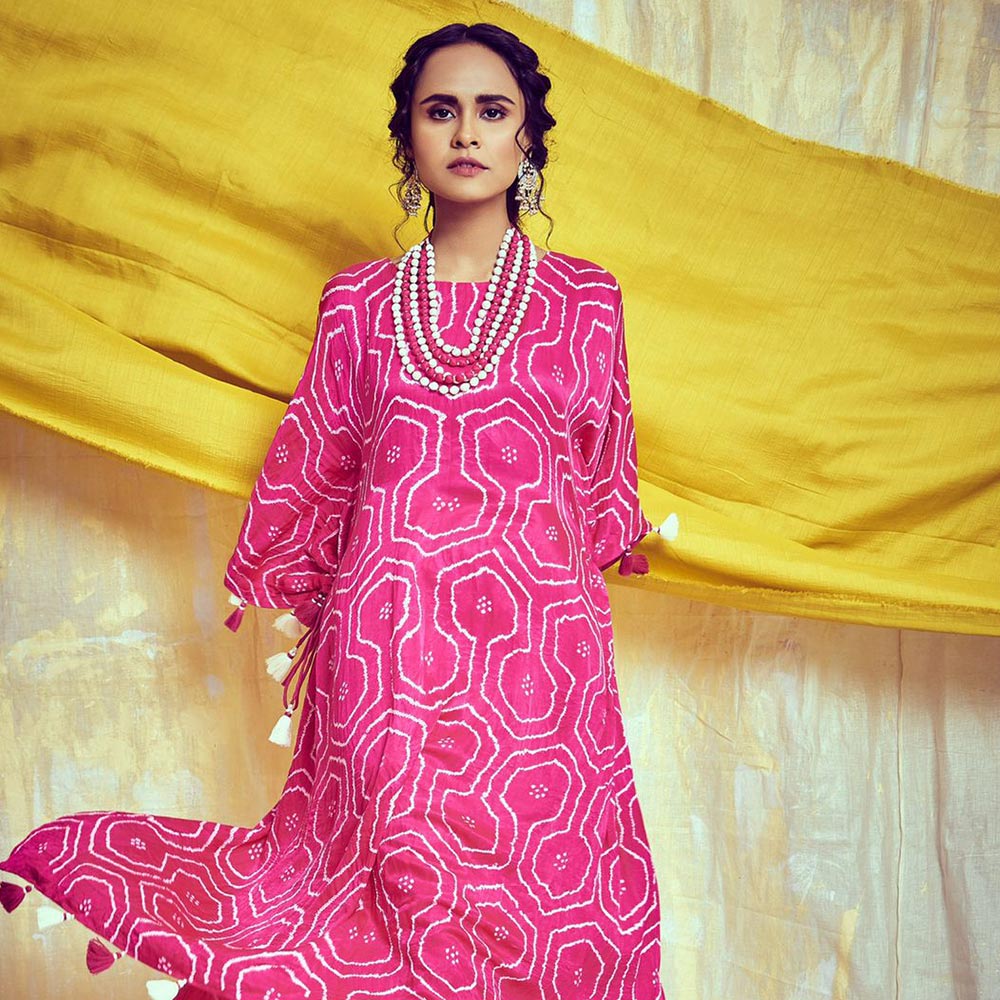 As designers give the silhouette a festive-friendly update, this cool-girl staple for the wedding season that is celeb-approved is all you need to slay the perfect chic yet relaxed look. Sarika, the founder of luxury wear and pret brand Pink City by Sarika, says: "In the post-pandemic world, kaftans are the new couture as comfort and style go together even in formal wear, now more than ever. Throw on a bright kaftan with a string of layered pearls, slide into that embellished jutti, wear a bold lip and you can't do weddings better than that!"
History of the kaftan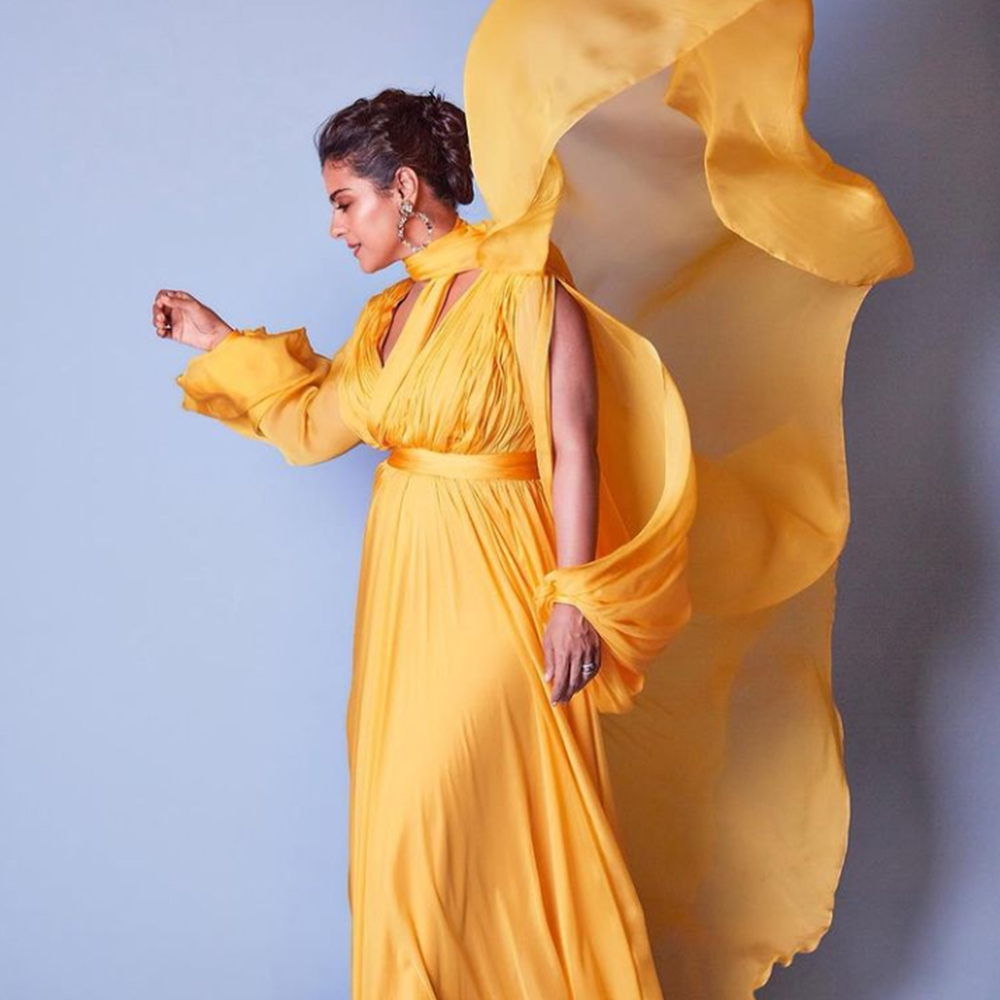 A fuss-free outfit and a real mood-lifter, the kaftan has always been a versatile and timeless silhouette with unmatched comfort. It saw a resurgence during the lockdown months for its roomy and functional style, and instantly became a wardrobe staple among Bollywood celebrities such as Kareena Kapoor Khan, Kajol, Sonam K Ahuja, and Malaika Arora. But let's go back a little: the Ottomans wore kaftans in kaleidoscopic colours and North African women have known to sport it as a one-piece functional garment. Before it came into mainstream fashion, it was seen more often as sleepwear, which slowly transitioned into loungewear.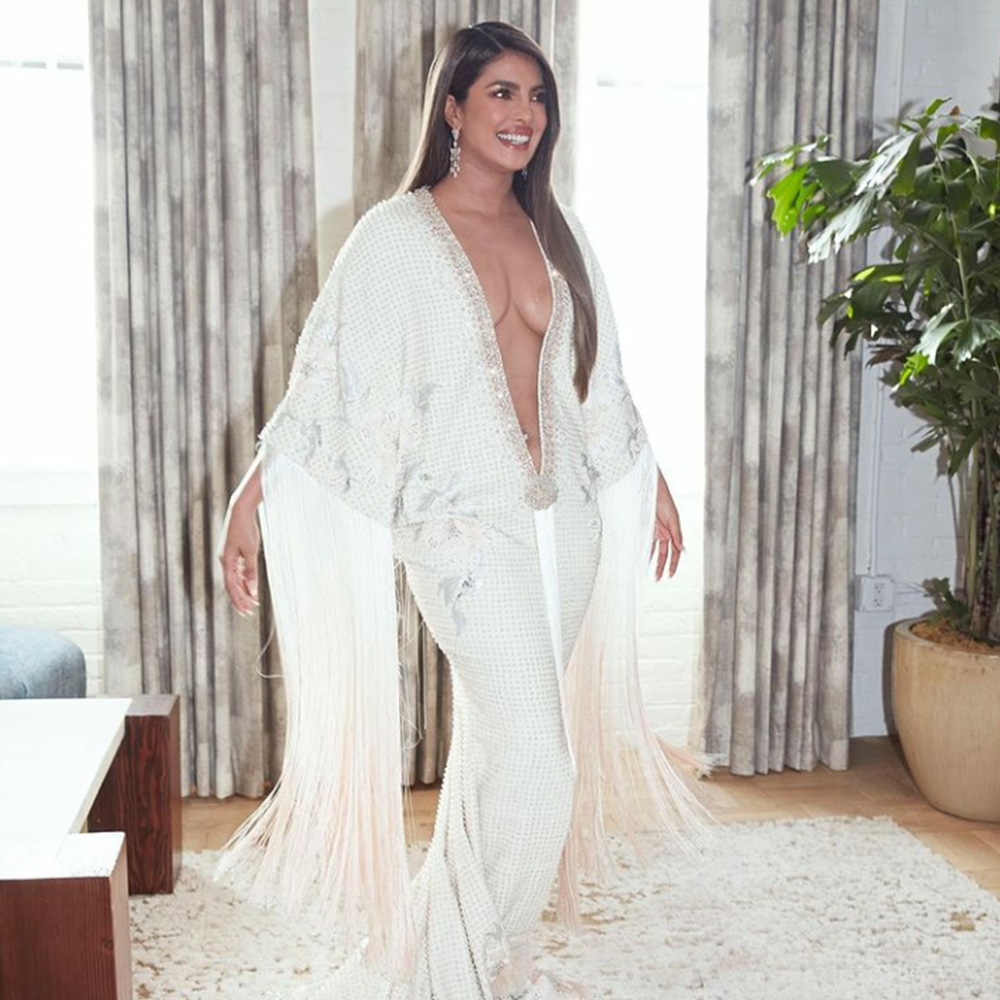 In the 50s, fashion biggies such as Christian Dior and Balenciaga unabashedly introduced the loose garment as glamorous evening wear. The 60s followed with Yves Saint Laurent's version of the kaftan as the 'hostess dress'. Super easy to wear—but at the same time elegant, royal, and fashionable—this garment recently resonated with folks at Gucci, who gave the humble kaftan their own spin. Priced at a whopping Rs 2.5 lakh, the silhouette is your staple desi kurta. First introduced as part of Gucci's 1996 collection, the kaftan continues to be an integral part of the fashion house's aesthetic. Made in Italy, with totally Asian sensibilities.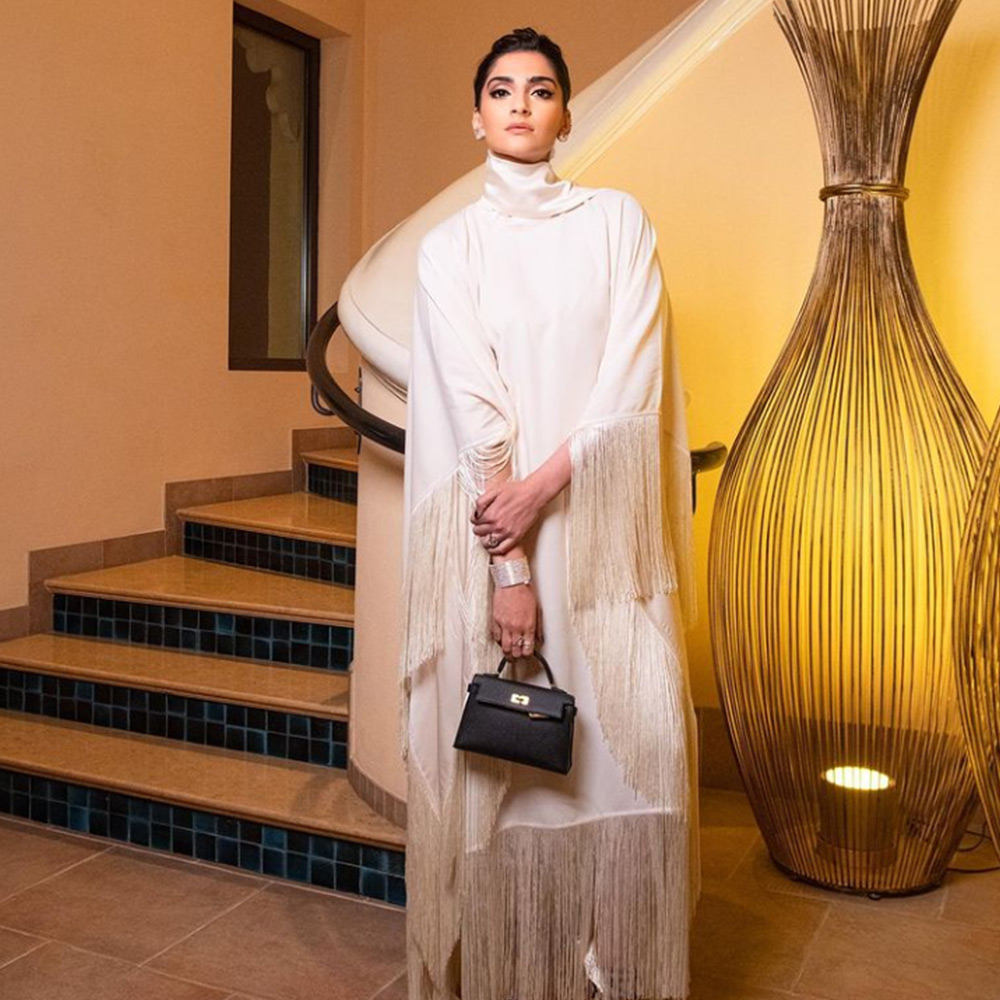 Where it stands today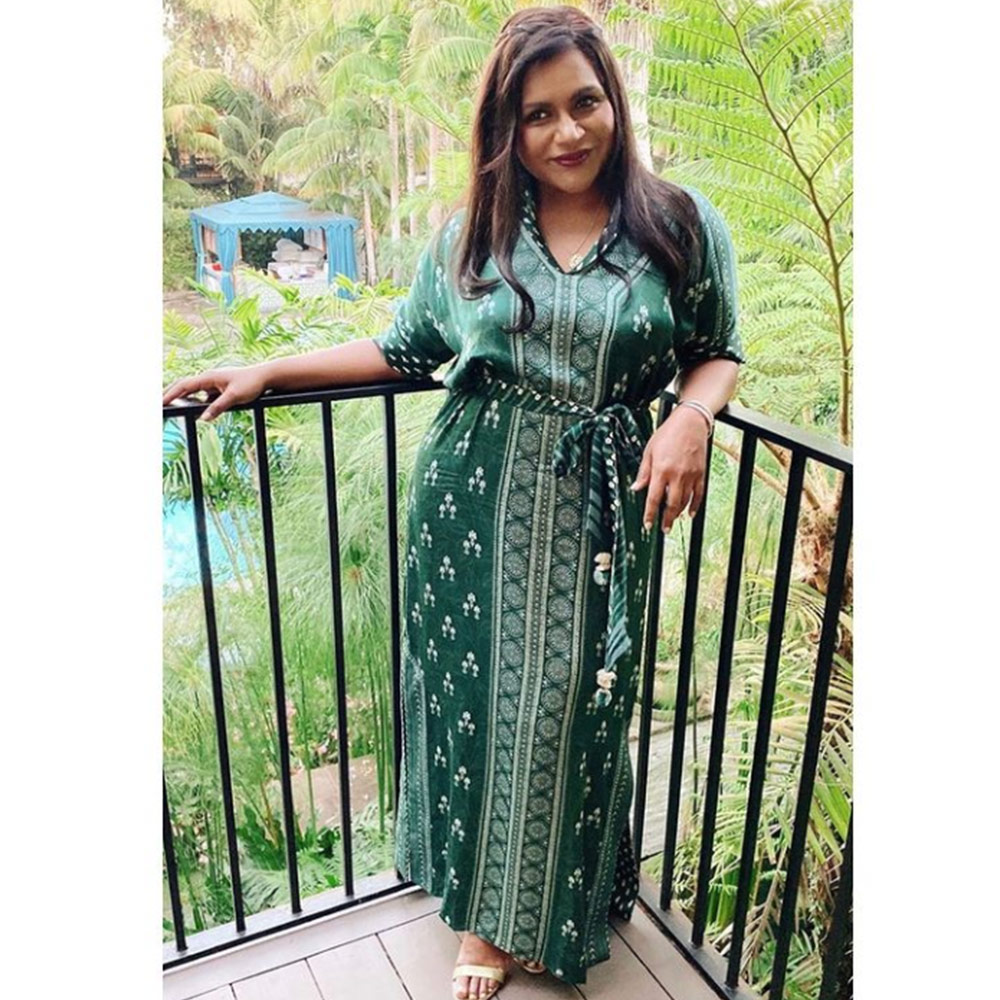 "The kaftan can easily translate from resort wear to loungewear to evening wear, and now it has also made its way into the Indian festive and wedding wear. Kaftans can be styled in multiple ways and this makes it an effortless option for a wedding—especially destination weddings," says Gayatri Khanna Sabharwal, CEO and Creative Director of GAYA and Milaaya Embroideries.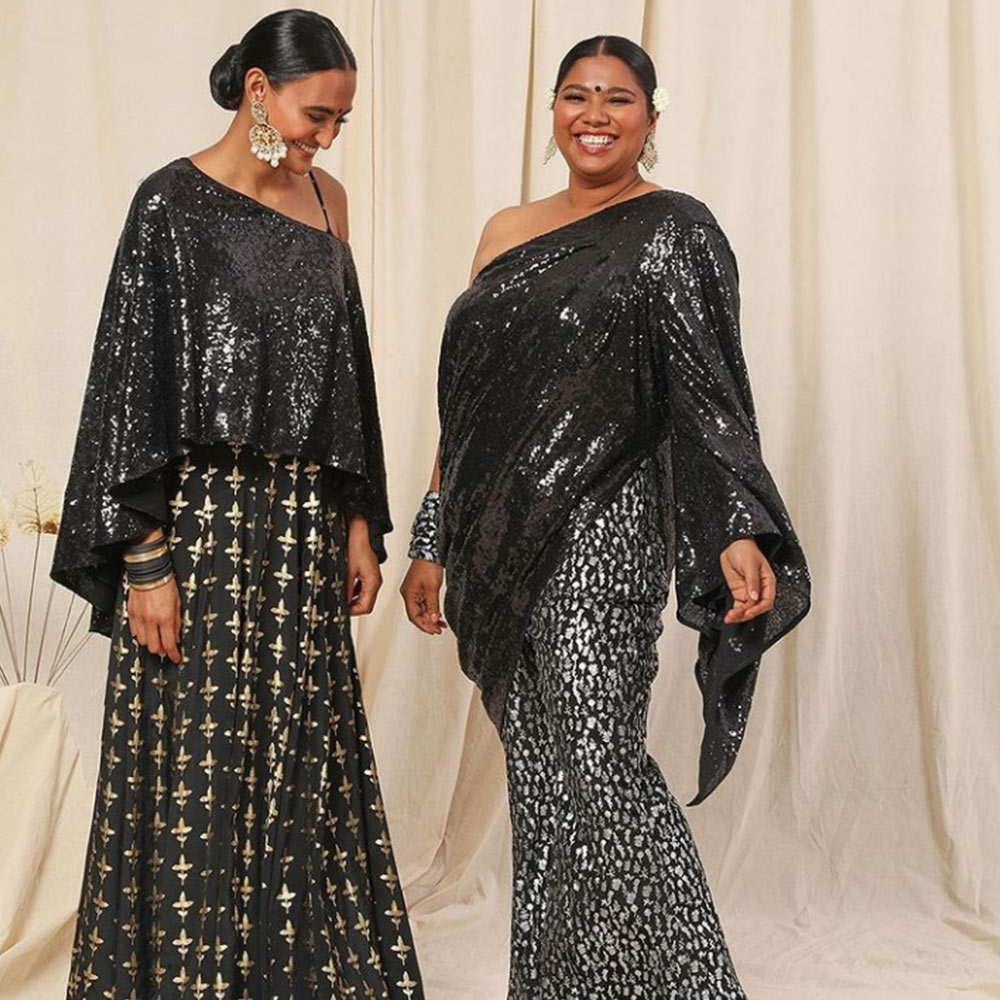 The thing about kaftans is they can be made to look dramatic or understated with styling. It is also a silhouette that is flattering for most body types. A long kaftan dress with an embellished neckline and simple accessories such as earrings, clutch, and a pair of strappy heels can be a glamorous look for a wedding function or a soiree. For more fusion vibes, an embellished kaftan tunic (to add the bling factor) can be teamed with a sharara or palazzo pants. Add a belt for a more stylised look. 
The wedding staple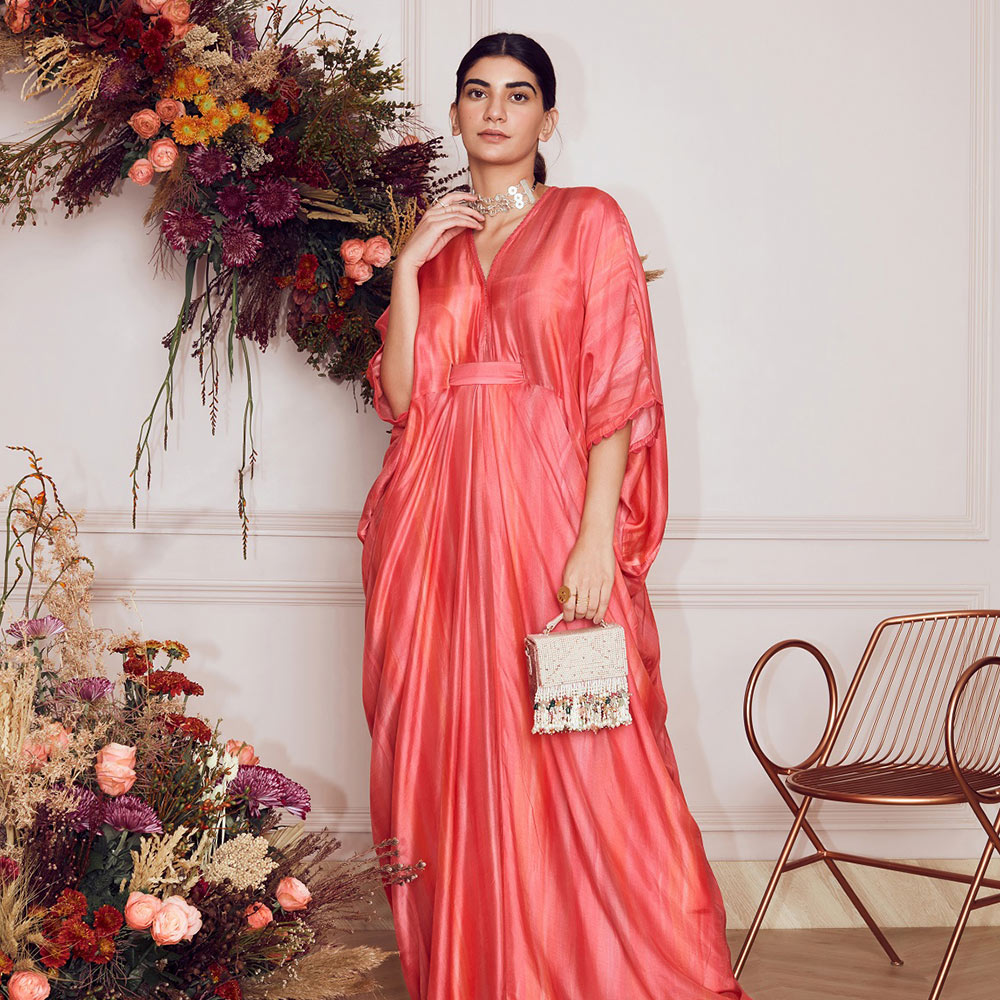 Fashion designer Ridhi Mehra, the founder of Label Ridhi Mehra, says: "Kaftans are seemingly driving the new wave of chic and classy fashion, especially in the wedding scenario, glazing it with a twist of breezy glamour. A reinvention of this billowing piece, dazzling it up with wedding-ready details and definition, is what's making it a favourite." Kaftans today carry a power play of mesmerising themes—from florals to traditional, featuring striking embroideries teamed with the razzle-dazzle of ornate belts, and finished with a gorgeous celebratory shine. These refreshing and breathtaking takes naturally make the perfect fit for intimate weddings, especially at day events such as mehendi, haldi, and sangeet.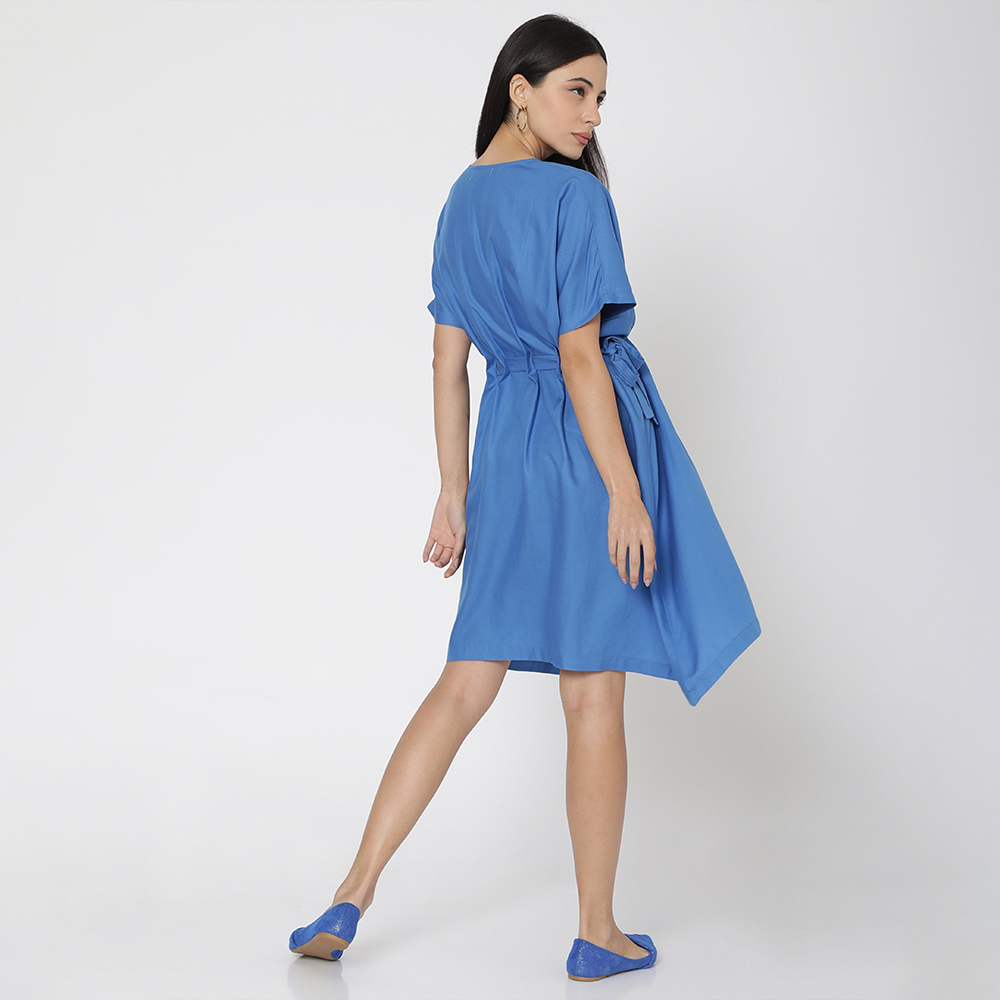 Reshma Dalal of tara and i, a prêt-a-porter label with a design vocabulary of casual chic, quips: "Weddings are all about warm vibes and cool textiles. It is also about being comfortable in your own skin. Post lockdown, with comfort becoming a priority, the kaftan fits right into one's wardrobe without compromising on style. While a relaxed silhouette, it is versatile and chic and can be worn by women across all ages and body types."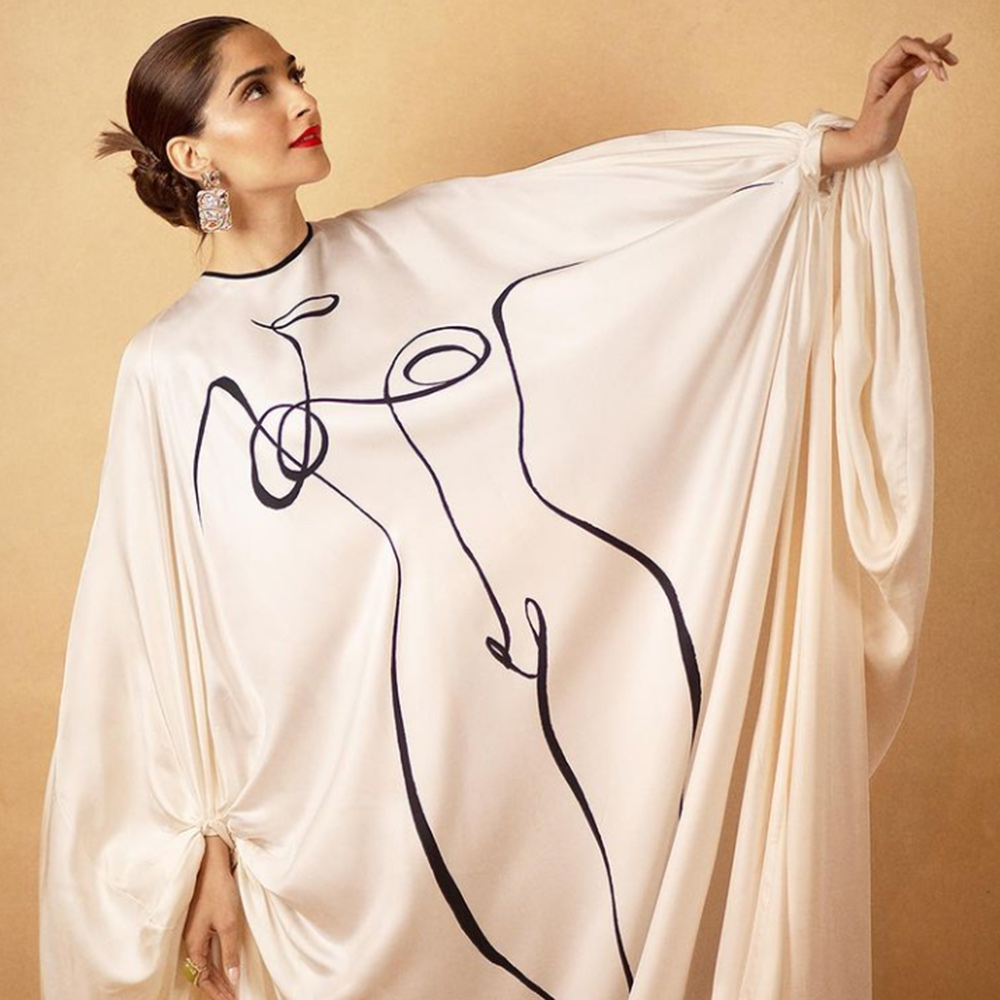 Accessorising it with some gold strands and shoulder dusters can look oh so glam! Printed and embroidered kaftans are statement pieces in themselves. Be it for an outdoor wedding or part of one's bridal trousseau, it has become a must-have wedding accessory—a fluid silhouette that is easy to dress up for a mehendi or cocktail. It is effortless and elegant. 
Big names make an entry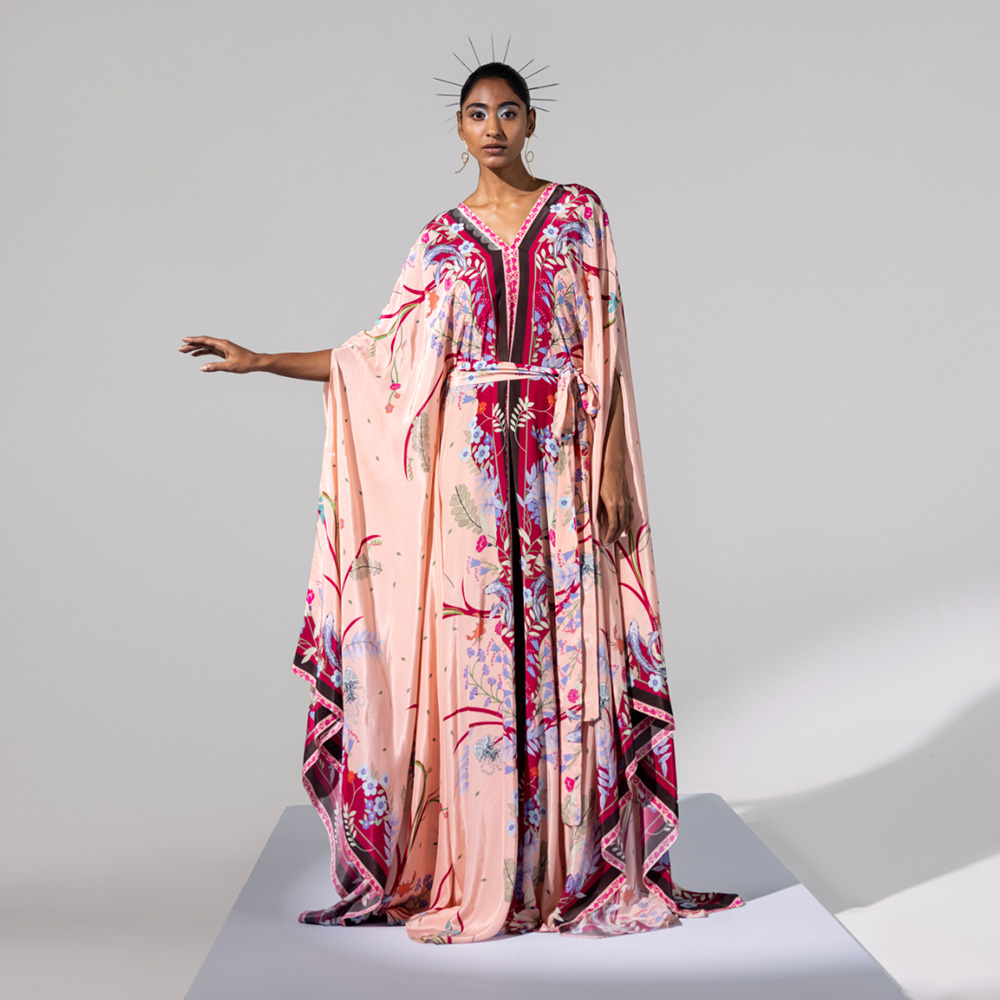 From Anita Dongre and the House of Masaba to Sabyasachi, Ritu Kumar, and Rina Dhaka—this fuss-free and unconventional outfit has become a mainstay for most designers because it's also extremely easy to play around with. Recent celebrity weddings of Yami Gautum and Rhea Kapoor have proven yet again that understated elegance is the hallmark of fashion—and it never goes out of style. Kaftans have the same design sensibility. The pandemic has changed a lot of things and the bridal dress code is just one of them. The modern bride is increasingly opting for relaxed clothing. She wants to be comfortable and have fun, rather than be weighed down by heavy jewellery and held captive in an even heavier lehenga. Nanki Papneja of Delhi-based label Limerick by Abirr n' Nanki says: "Comfortable, relaxed and easy, kaftans have become the must-have this wedding season, thanks to the pandemic. They are very easy to style and accessorise, and are perfect for resort weddings. Whether you style it with a lariat or a choker, they are sure to make an easy choice no matter how formal or casual the occasion is."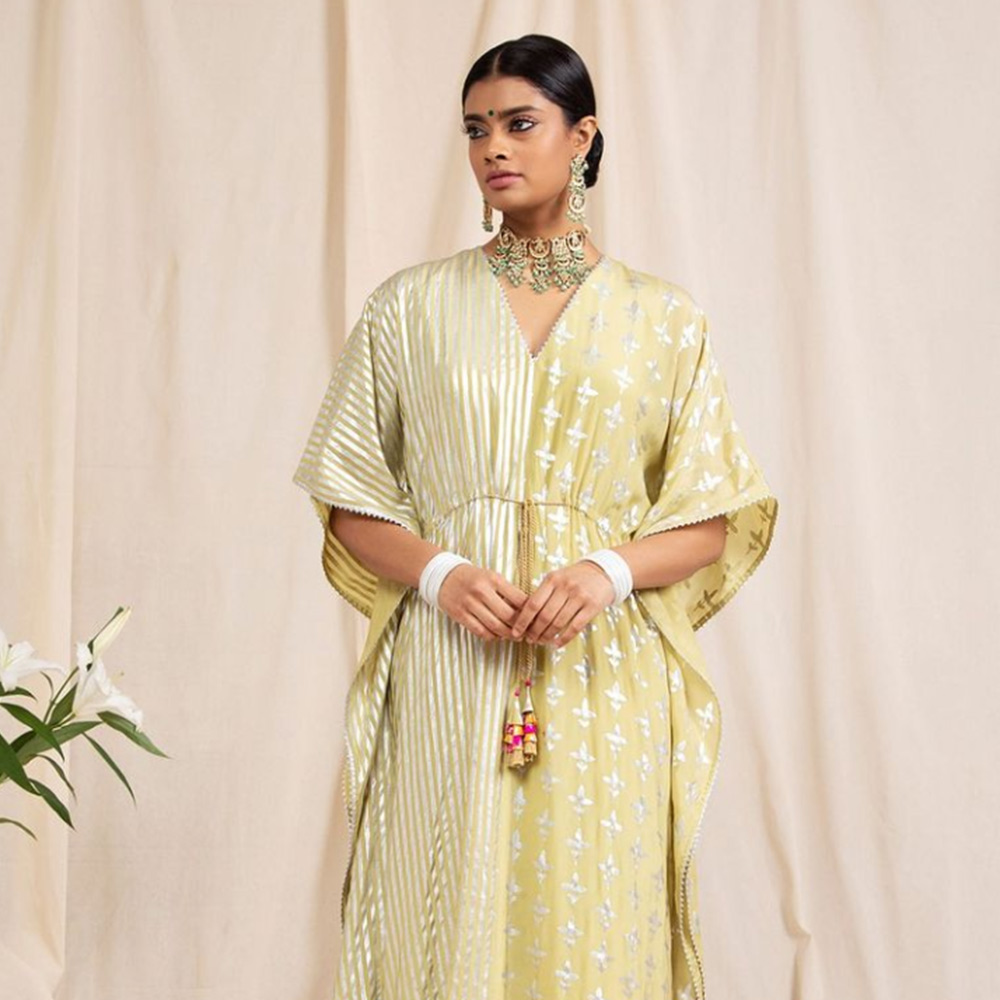 So if you are gearing up to attend your bestie's wedding and are fretting over what to wear, you know what the trends say. A fun kaftan paired with a statement piece not only affords you comfort but also makes sure that you slay the day!
Photo: Ridhi Mehra