It's been just about two years since mother-daughter duo, Karishma and Avantika Swali, launched their sustainable fashion brand moonray. The brand has been widely accepted by sartorial purveyors that moonray now has two stores, Mumbai and the newly launched Delhi store. Swali is better known to be the one half of the Indian couture brand Jade by Monica and Karishma. In the recent past, she has been integral in throwing a much-needed spotlight on Indian handlooms and traditional embroidery arts through Chanakya International, the organisation that collaborated with luxury fashion brand, Dior's pret line, showcased in Mumbai in March 2023.
Located in Dhan Mill compound, the moonray Delhi store has been designed by the moonray craft collective to embody the rarity and timelessness of craft, while being an evolving space that will continue to grow to a larger format later this year. Spread across 2500 sq ft, the all-white store uses hand-coated limestone against terrazzo flooring. All aspects of the store also follow sustainable practices and pay homage to nature and love for the planet. Another phase of the moonray Delhi store is scheduled to open in September 2023.
moonray stores are currently showcasing sping/summer ready-to-wear collection States of Matter, which is inspired by the molecular structure of matter and how they constantly change. The colour palette for the collection features shades of sand dune yellow, sienna red and fern green, along with bright whites and pastels. Fabrics du jour for the collection include organic cotton poplin, forest-certified viscose, raw denim, viscose fine twill, cotton crochet and organic summer muslins, all biodegradable and certified vegan.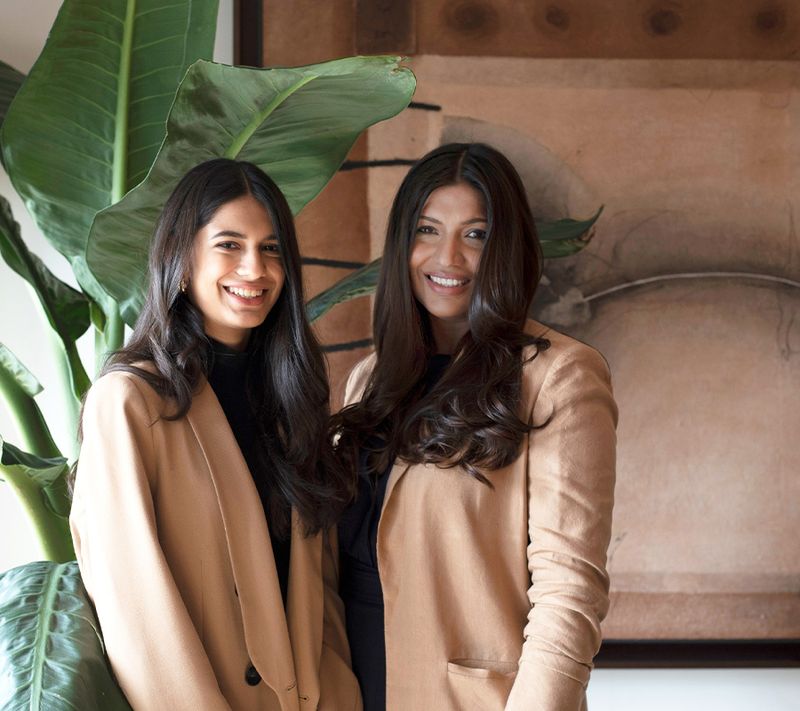 We spoke to the co-founder of moonray, Karishma Swali about the inspiration and aspirations behind the young brand.
Edited excerpts:
1. Why did you decide to start moonray?  
It all began when Avantika's doodles turned to purposeful illustrations of her expression of universal love and compassion. Her illustrations are led by hope, positivity and certainty that collectively our choices can make a difference. This belief has fuelled our vision to be catalysts in creating a community with a collective conscience. The designs are eclectic and free-spirited that resonate with our love for design excellence and craft with our passion for inclusion.
2. Why is mindful fashion the need of the hour?
The pressing environmental-ecological problems of our time are complex and interconnected. Therefore, the ecological impact of our consumption habits has become one of the most significant concerns of our time. Responsible innovation and future-focused solutions are at the very core of our existence. This means that at every step of our supply chain, we measure impact, collaborate with non-profits and non-governmental organisations, and engage in new ways to protect the planet. To promote cultural sustainability, 80% of our designs use diverse forms of hand craftsmanship including handloom fabrics, hand embroidery, macrame, crochet, appliqué work, hand painting and tie-and-dye. 
3. Luxury can be sustainable?
Luxury products are fundamentally sustainable. With a focus on high-quality materials, they are set up to last longer, requiring less need for textile waste. For us, luxury is the mastery of our artisanal legacies and innovating them to create contemporary design. We celebrate an organic evolution of Indian handcraft and traditional techniques into contemporary timeless design. We work actively with master craft artisans to contribute to design innovation while honing their incredible talent to preserve our craft heritage. Through our offering, we recognise and value every contributor is key to our existence. At the same time, we invest in our artisans' continuous improvement and skill development through our school of craft. We want to positively impact everyone we depend on and for those who rely on us in return. We aim to build resilient supply chains that provide desirable jobs, foster skills, and advocate for vulnerable groups. We are committed to playing our part in helping to create a better and more equal world.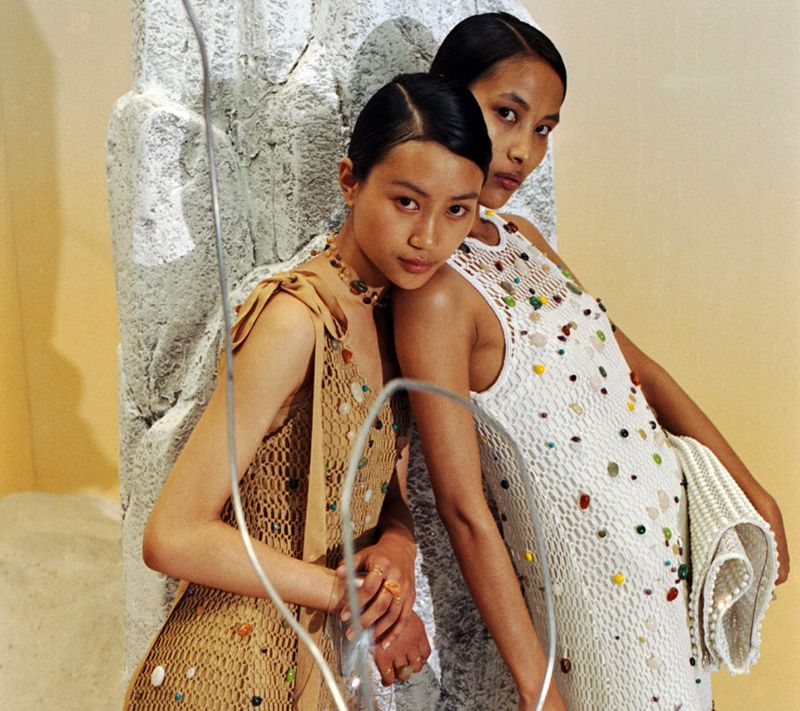 4. What makes your 'States of Matter' collection different from other sustainable collections in the Indian marketplace? 
The moonray spring/summer 2023 collection studies the literal and profound aspects of the states of matter: their unique qualities, innate versatility, and infinite possibilities. There is a poetic beauty in knowing that something can change in form but remain the same at a molecular level; this shapeshifting phenomenon can also be applied to us, human beings. The world may be ever-evolving, but at our core, our deepest natural state, we remain the same. 
5. A lot of moonray's pieces use macrame and crochet. What about these needlepoint forms fascinate you? 
Through our explorations, we have innovated upon traditional techniques to create contemporary variations of crochet and macrame which we use extensively through our offering. Their diaphanous quality, which lends to a play between light and shadow is perhaps the most fascinating feature of these handcraft techniques.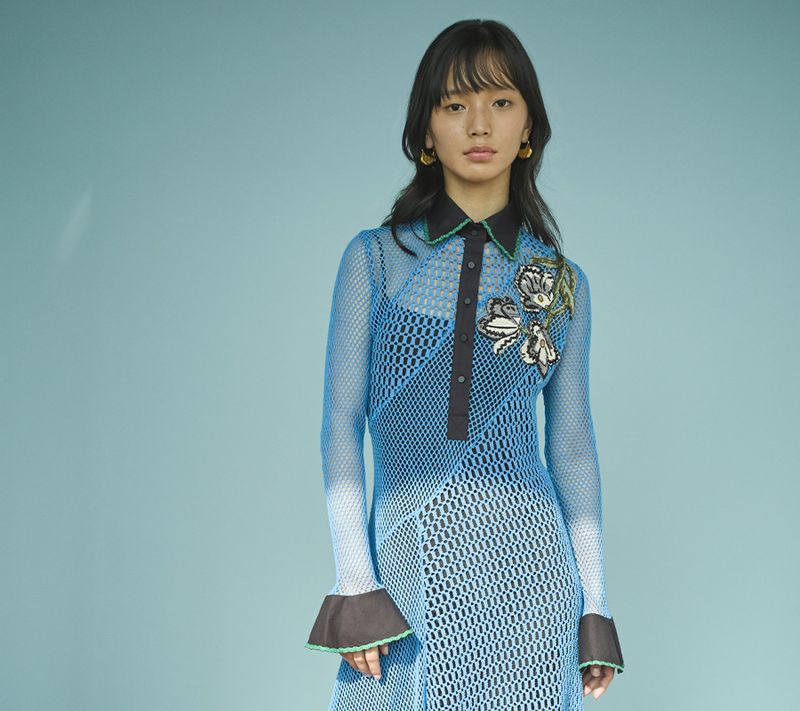 6. How has the acceptance and acknowledgment of moonray's collections been? 
We are very fortunate that in a short span of time moonray, since its launch in December 2021, has garnered recognition for conscious, craft-based fashion and for building a community across the world, one that appreciates its unique blend of design excellence, craft and inclusivity. 
7. How are your stores also following the tenets of sustainability? 
We are blessed to be part of a culture in which inspiration for both craft and conscious living can be found in every corner. Today, it is certainly possible to make cleaner choices at every step of the supply chain – to build a meaningful dialogue between our suppliers and designs, we work intimately with all stakeholders to ensure we learn from each other and are always aligned on both values and processes. It is of utmost importance to us to stay true to ourselves and build a community through meaningful collaborations.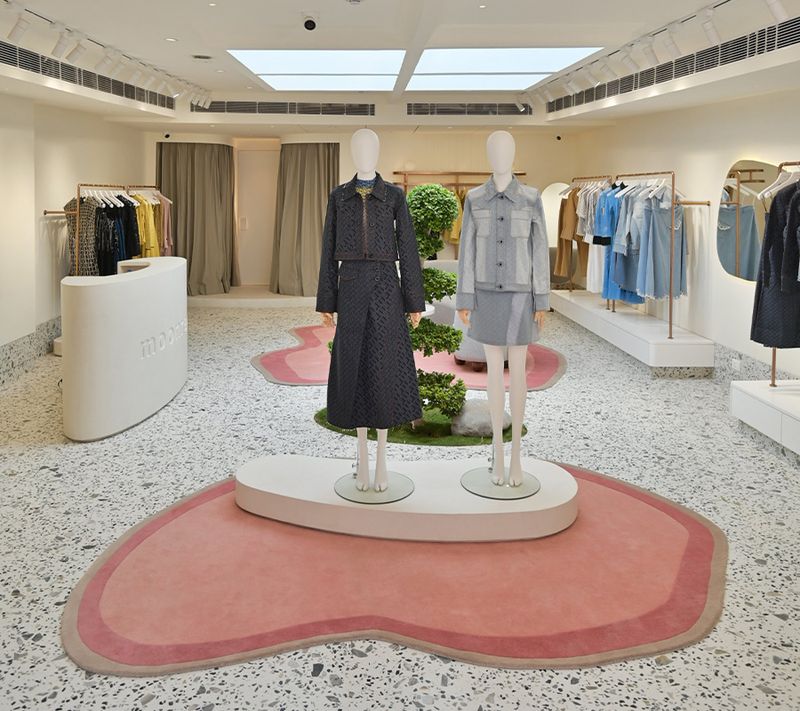 8. Are you looking at other cities for moonray stores? 
Yes, absolutely. Slowly, but surely, we would love to grow our community worldwide, propelled by universal love and timeless fashion.
9. What about moonray as a brand resonates with people?
I believe the notion of collective creation based on personal and shared responsibility towards our natural world is what resonates most with our community.
10. Can you tell us about the 'moonchildren'? What is the vision and goal with the initiative?
The Moonray craft collective and the Jai Vakeel Foundation came together with an aligned vision for inclusion, a world that has space for everyone in it for World Disability Day. Avantika was inspired by the resilience and happiness of the Jai Vakeel children, as a result, she began illustrating and creating narratives inspired by them, resulting in unique 'moonchildren' that serve as a thoughtful reminder to spotlight abilities rather than disabilities. Their personalities were equally charming, for instance: Mario the dog is a chef, Norah the cat is a dancer, Leo the bunny is a magician, Ray the dog is a hockey player, Cai the teddy is a philosopher, Max is a rapper and Maya is a marine biologist. These stuffed animal charms are made from humble scrap fabrics, by the enterprising women artisans of the Chanakya School of Craft that promotes a multi-dimensional education in arts and crafts.  
---
Photo: moonray