What in the world would we do without prints? If your fabric is printed, chances are your outfit is going to need very little detailing or accessories to look good. That's the beauty of prints, no? They add that pop of colour, give the fabric a personality, and can be dressed up or down depending on the occasion. 
Owing to India's rich handloom and textile history, you could have a wardrobe full of different types of prints on fabrics in India alone. But if you prefer a more contemporary wardrobe, it's best to have a mix of western and Indian prints. 
While some prints remain timeless, there are several that are more new-age and even abstract. From Indian block prints, ikat, kalamkari to classic florals, chevron, and stripes, there is a plethora of prints one could own and style as one wishes. The fashion industry has endless different types of fashion prints to work with, and these different prints and patterns always help make trends interesting. 
But before as the new year kicks in, check out which prints and patterns are going to be trending. That way, your wardrobe can be fashion forward and you'll have different types of fashion prints to wear all year.  Here are different types of fashion prints you should add to your closet: 
1. Floral prints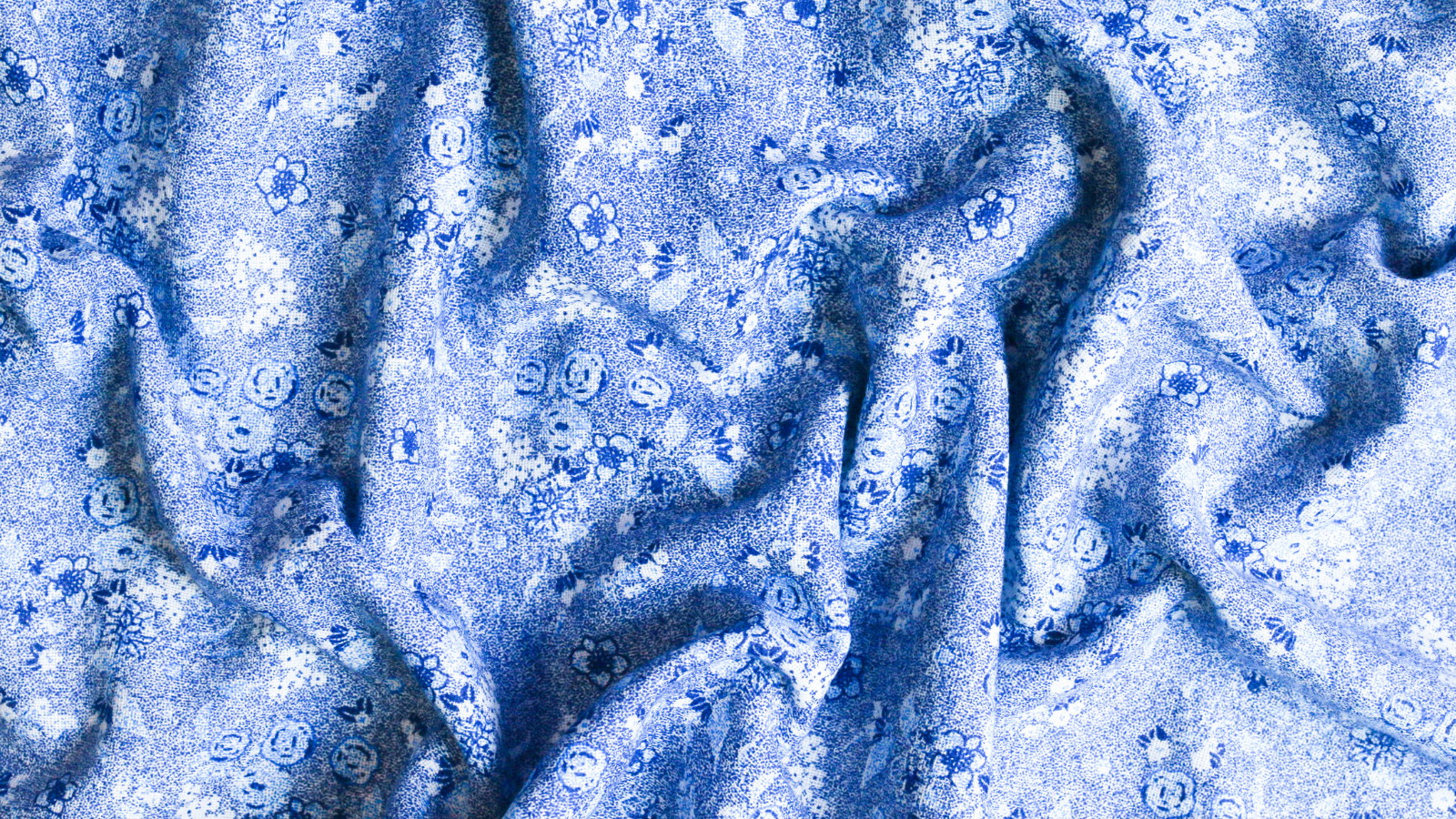 A classic choice that can never go wrong, floral prints are timeless. They come in a variety of styles, from dainty and delicate to bold and tropical. You can find them on dresses, tops, skirts, and even accessories like bags and shoes. If you are someone who loves to dress coyly, you can strap on a pair of heels with a floral dress. But if you're someone who likes to create an interesting mix of feminine and edgy, throw on a floral skirt with a plain top and strut around in boots. There are ample floral prints for men too.
2. Chevron
The inverted 'V' creates a zigzag style of print. Oh! How lovely this print looks on tops, dresses, sarees, and even dupattas or salwar hems. Chevron is a classic print that can be found in almost any wardrobe. It makes for a great border and this style of print can be made with zari work, laces, and whatnot. The Chevron print can be dated back to the Bronze Age when it was first used on pottery. Come to think of it, chevron does look great on home-décor items, jacquard cotton bags, and even carpets.
3. Animal prints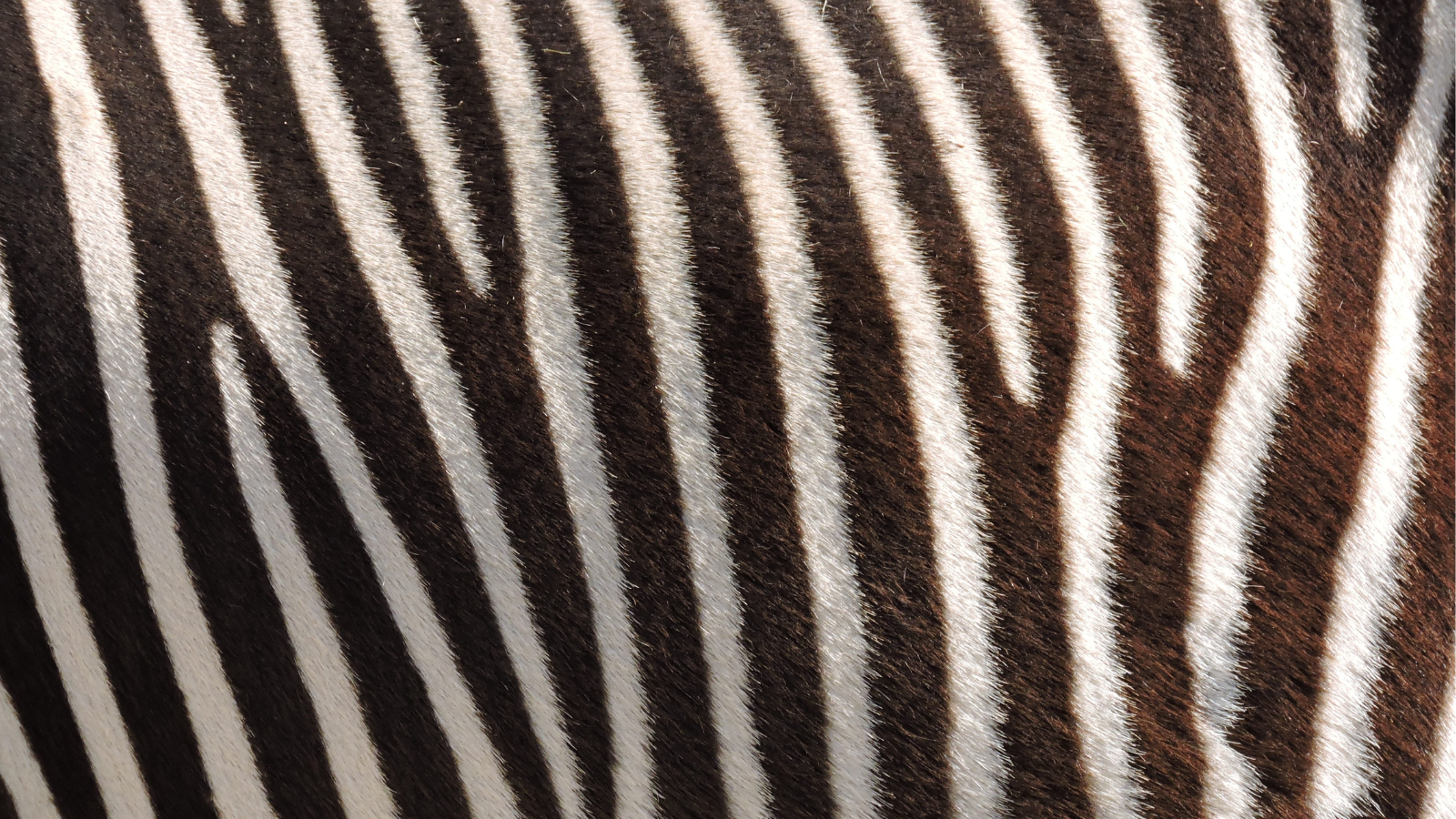 In the early 2000s, animal prints were all the craze. Recently, animal prints made a comeback, and how! Leopard, zebra, and snake prints are some of the more popular animal prints that are now on the shelves of any fashion store you enter. From winter dresses to tank tops, you can spot the trend anywhere you go. But honestly, it does take a bit of effort to pull off animal prints. They add a touch of edginess to any outfit and are perfect for a night out. So, it's best to style them with black strappy heels, boots, and perhaps even aviators if you're wearing this fashion print during the day. You can also use this print for clothes to wear on the beach.
4. Kalamkari
From the state of Andhra Pradesh, the traditional Kalamkari has increasingly become a popular style of fashion print for Indian wear fabrics. But following the route of ikat, screen-printed and imitation kalamkari is now being printed on dresses, crop shirts, and skirts apart from its common ground, which is traditional Indian wear. Traditionally kalamkari is made only with natural dyes and is either hand-painted or block-printed. But with more fashion brands seeking this style of fashion print, you'll see screen-printed versions everywhere. What makes kalamkari unique is its floral motifs and how the vibrant colours often narrate an Indian mythological story. That's why you'll spot several spiritual figures, gods, and goddesses on kalamkari prints. 
5. Polka dots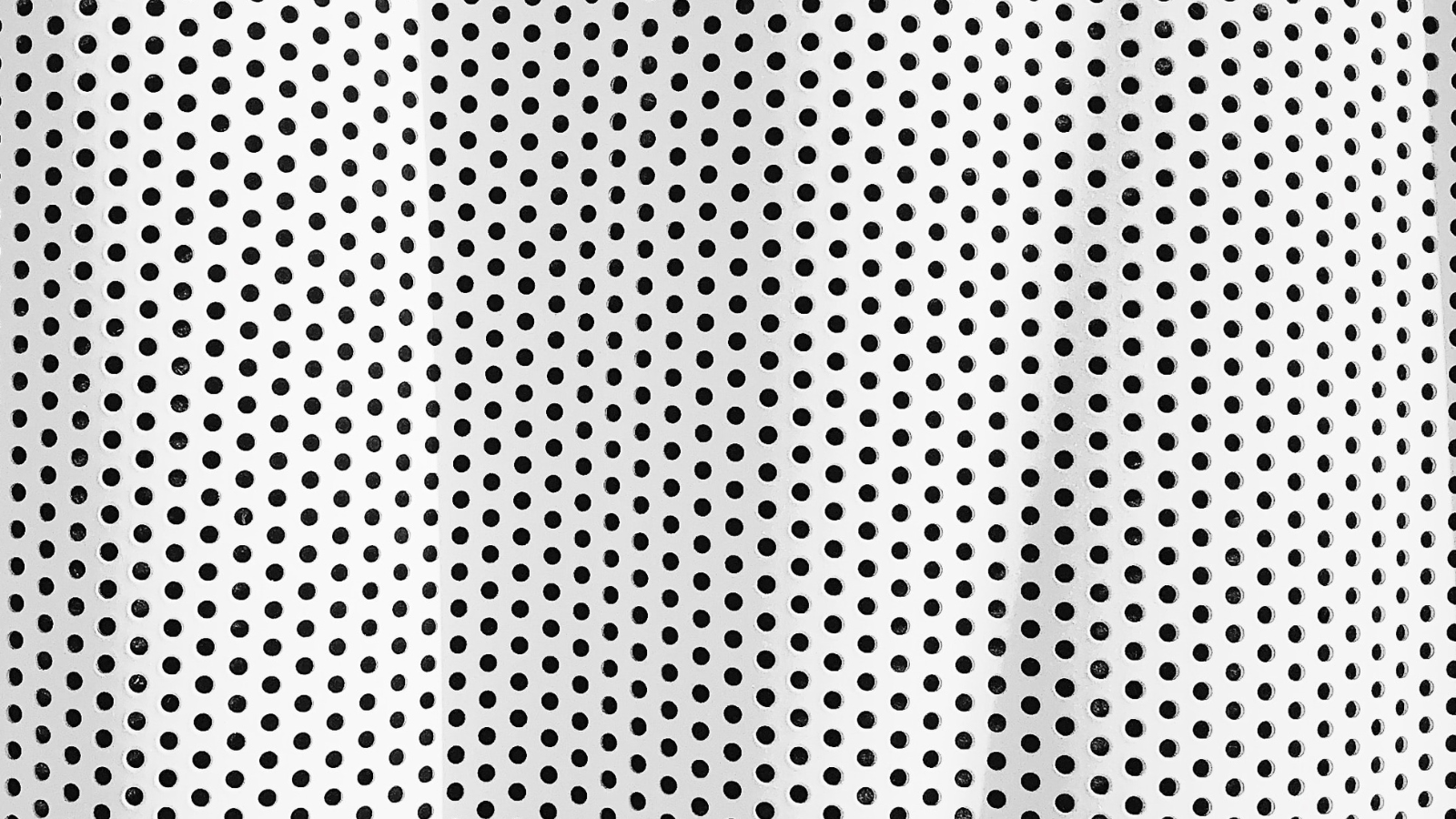 If there's one person who has always made all of us want to wear polka dots, it's Dimple Kapadia in Bobby. The iconic polka dot blouse tied in a knot above the waist made the polka dot print all the rage back in the day. And, even now, this fashion print is a reminder of that scene. Yet another classic and timeless print that never goes out of style, we can't think of anyone who hasn't worn polka dots. Try to remember, it's quite likely you wore it too, either as a kid or an adult. But what we love about this fashion print is that the polka dots can come in a variety of sizes and colours. That's what makes this fashion print very adaptable for western and Indian clothes. You can find it on tops and dresses, and even sarees. While it does offer a retro look, it's easy to dress down or up with this type of fashion print.
6. Ajrak
You'll commonly find ajrak in Sindhi culture as this style of block print is popular in Sindh, Pakistan and Ajrakhpur in the Kutch district. The print is said to date back to the Indus Valley civilization as a bust of the priest-king found in Mohenjo Daro seems to be wearing a shawl with this print. From shawls, sarees, and dupattas, to blankets, and more, ajrak is found everywhere. Traditionally this block print comes to life with natural dyes and one of the most common bases is indigo. But over the years, it's now imitated digitally too. Ajrak now has found a home in Rajasthan and Gujarat, where this style of fashion print is produced in large amounts. You'll now commonly find this fashion print on dresses, pants, co-ord sets, crop shirts, and even on men's shirts and Indian vests.
7. Paisley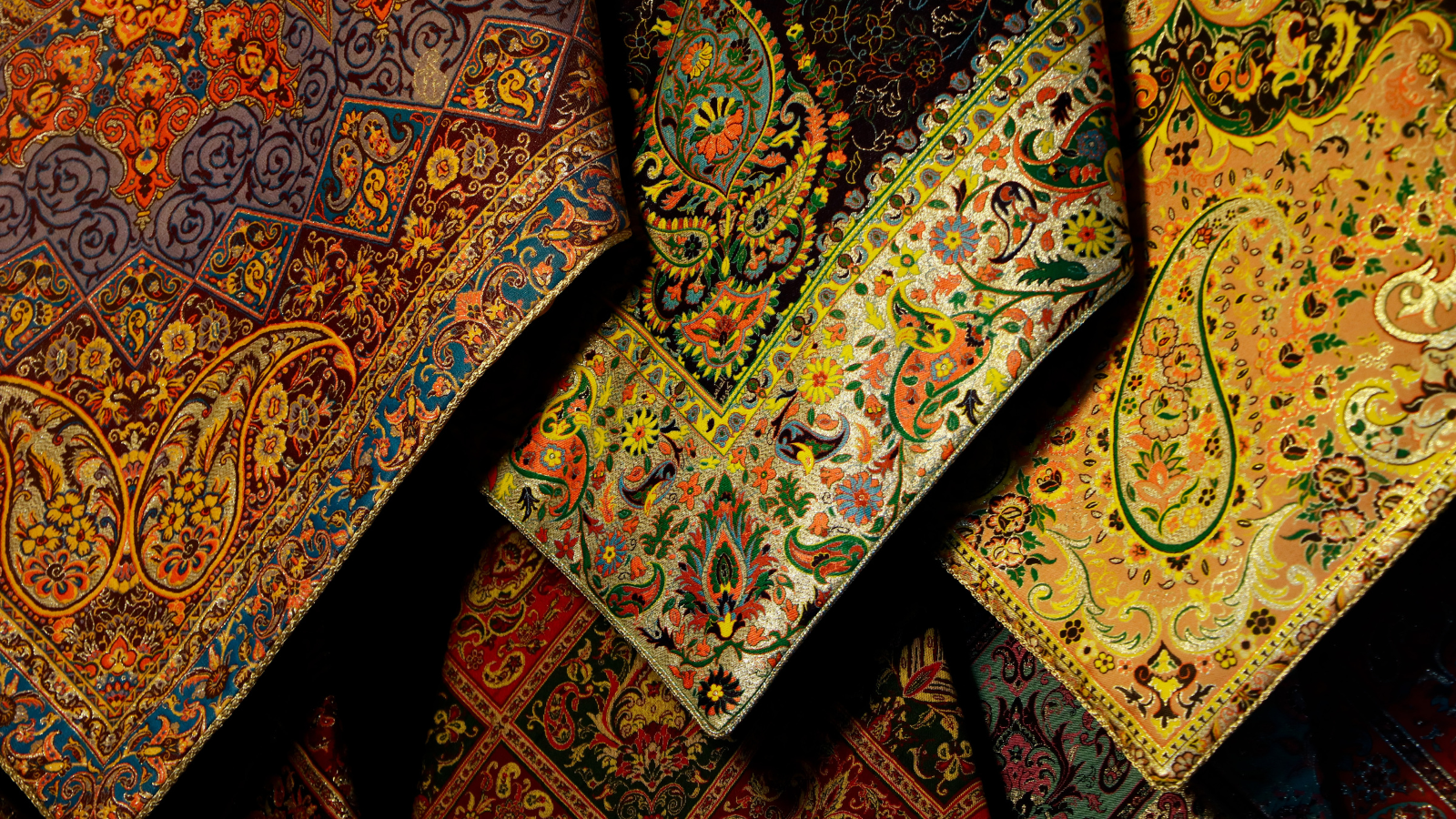 Popularly an Indian print, the Paisley fashion print historically has Zoroastrian roots. While there's no concrete evidence, the tear-drop shape is inspired by the Zoroastrian symbol of a cypress tree and the floral spray represents life and fertility. You'll find it commonly on sarees, dupattas, and on most Indian wear trends. The ornamental design makes this a fashion print that you'll see on Kashmiri shawls, giving this style of print a reputation that's synonymous with luxury.
8. Ikat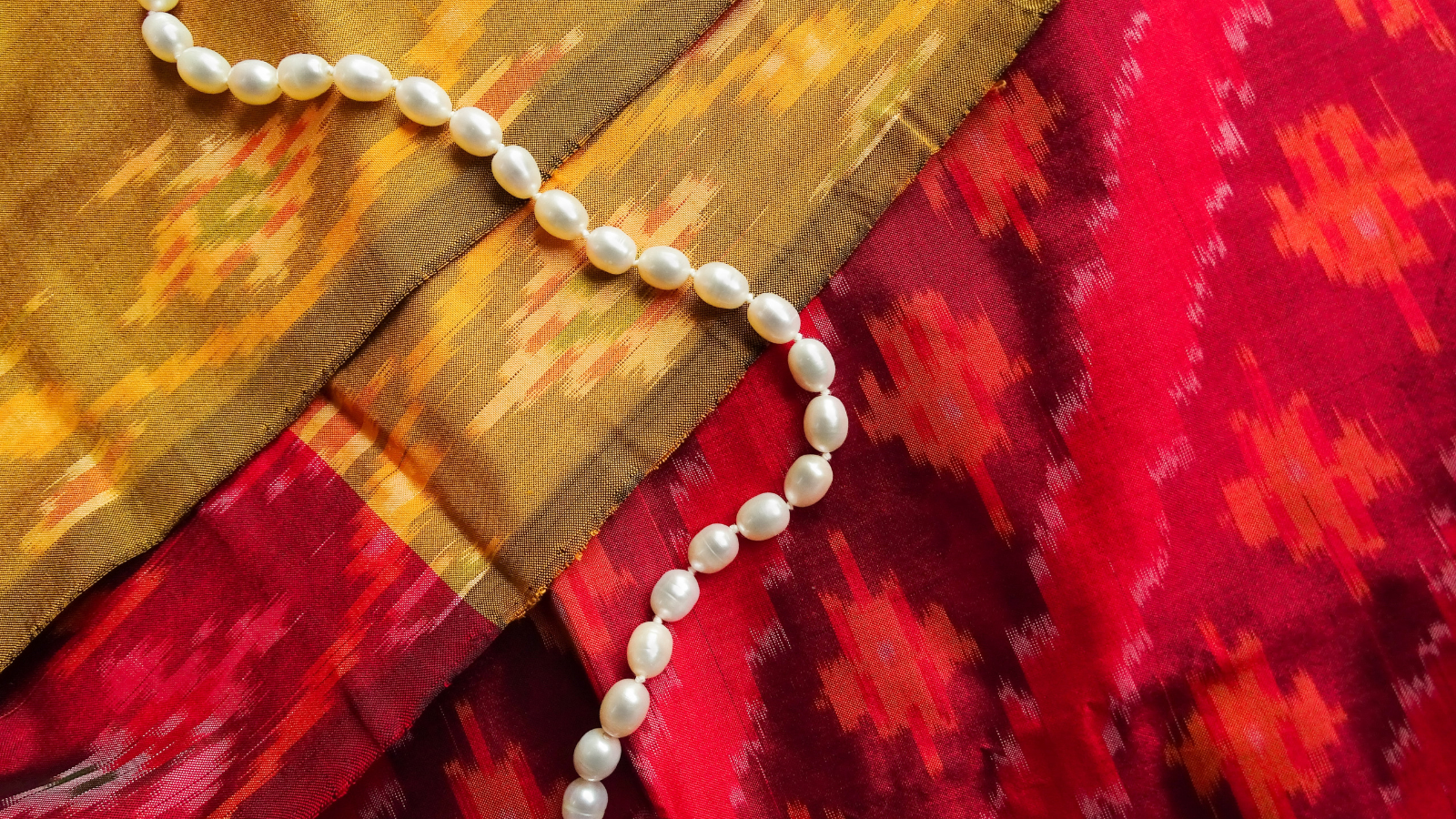 You could easily label ikat as one of the many heritage fashion prints in India. This is one of the many different styles of fashion prints that are in trend at present. And, they will continue to thrive as more and more handloom textiles come to the fore and are modernised. Several 'Made in India' western-wear brands have taken the ikat and crafted dresses, sarees, laptop bags and covers, blazers, and even a collection of printed menswear with the humble ikat. And, we are all for it! Ikat is created by dyeing the threads before they are woven into the fabric in a loom. It has a distinctive blurred effect and comes in a variety of colours and patterns. If there's any style of fashion print that you must have in your wardrobe, it has to be ikat.
9. Tie dye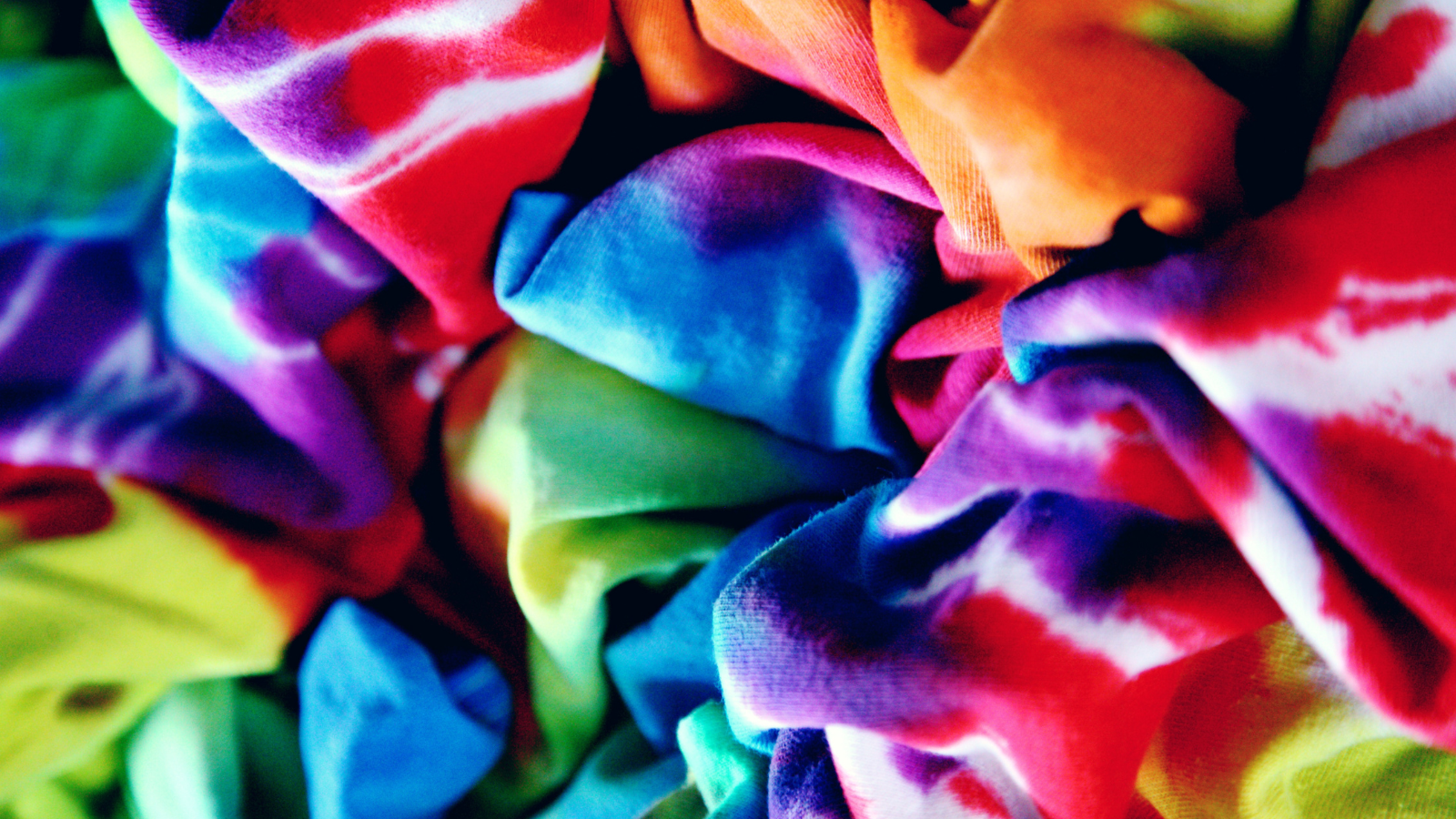 If you're looking to add some vibrance and a pop of colour to your wardrobe, then the tie-dye is a style of print you definitely need. While this tie-dye is a fun and vibrant print that has been popular in the western fashion world for decades, it can be a little psychedelic too, no? The tie-dye is honestly, extremely adaptable, and versatile as it all depends on the combination of colours used. It consists of a variety of colours that are blended to create a unique and eye-catching pattern. So, if you choose to blend pastel shades with a white or neutral base, the fabric you create can be cut to create an elegant outfit. While neon shades would make the fabric fit for a more casual outfit.
Photo: Shutterstock