For the last two years, we all have been deprived of our vacation time, thanks to Covid-19. With so much to catch up on, this is the right time to plan your next holiday. Even if you are one of those who are not in the mood to travel extensively but still want to have the best time pampering yourselves, you have a multitude of options—like a staycation at a holiday resort. Now that the destination part is covered, it's time for you to pack your bags! Narrowing down your packing to a list of wardrobe essentials or staples can be an ace up your sleeve while building a capsule wardrobe. So, make sure your comfy sandals, mandatory flip flops, wear-everywhere scarves, an iconic sun hat, and sunglasses are in your suitcase. As for the clothing inspo, here are a few suggestions: 
The OG swimsuit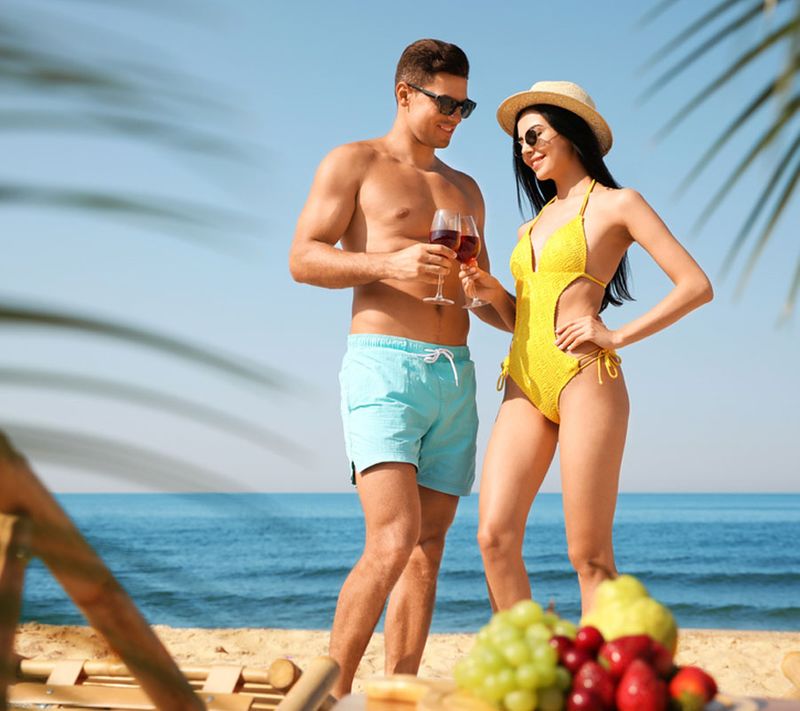 A flattering swimsuit is one of the must-haves for a staycation. Whether you'll be spending a majority of your time by the poolside or at the beach, they are ideal for a relaxed mood. Accessorise them with a lightweight cover-up like a kimono to make this resort wear for women more interesting. For more of a formal look, pair your bikini with wide-legged linen pants and heels. Speedos and Bermudas are the best bet for men in this category.
P.S. Don't forget to carry sunblock! 
Florals and funky prints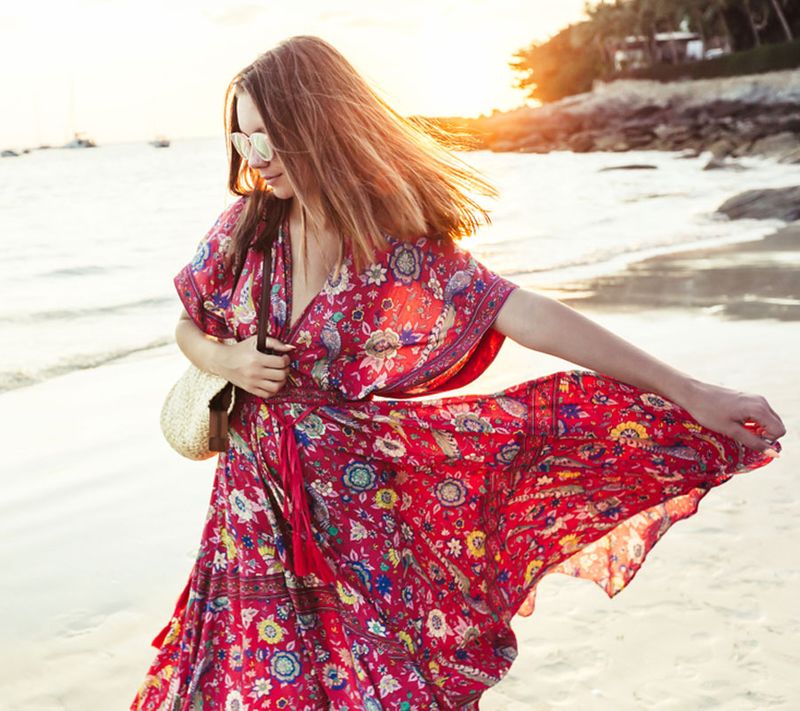 Resort vacation and printed outfits go hand-in-hand. You can't separate them! Since long skirts are back in fashion, a floral long skirt with a tube top or crop top accompanied by dainty jewellery will make for a great statement when it comes to resort wear for women. As for men, they can experiment with prints on buttoned-down shirts, shorts, or hippie pants. Despite giving out a semi-formal look, these prints add to the fun quotient in your vacation. 
Go-to net tops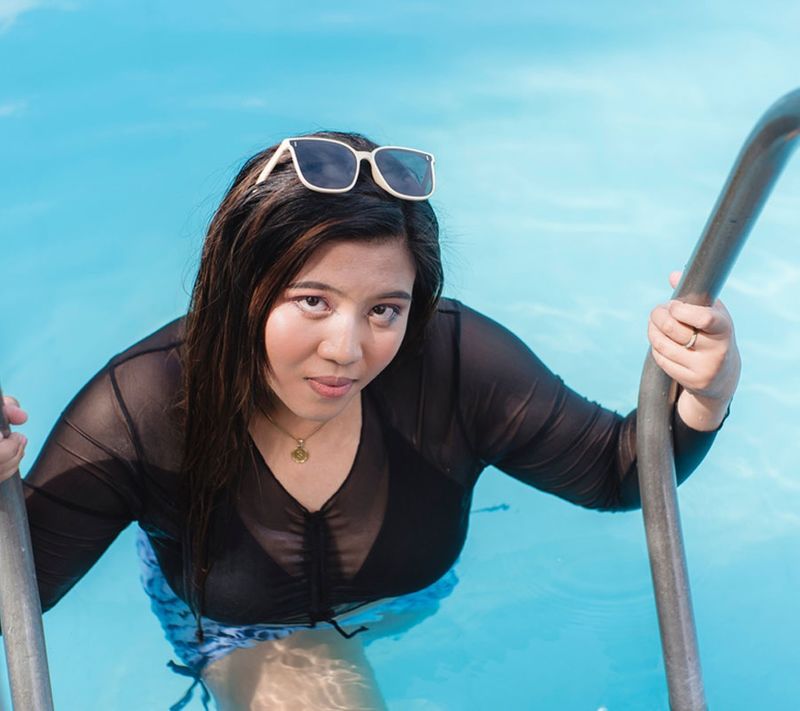 Net tops in neutral tones can assist you in curating a variety of outfits that fit different occasions. You can wear them over your bikini and take them off easily when you need to go take a dip in the pool or the ocean. Wear it above your tank tops or spaghetti tops with formal pants or shorts for a day look. These days, sheer shirts and t-shirts have made their way into the group of resort wear for men as well.           
One for the love of colours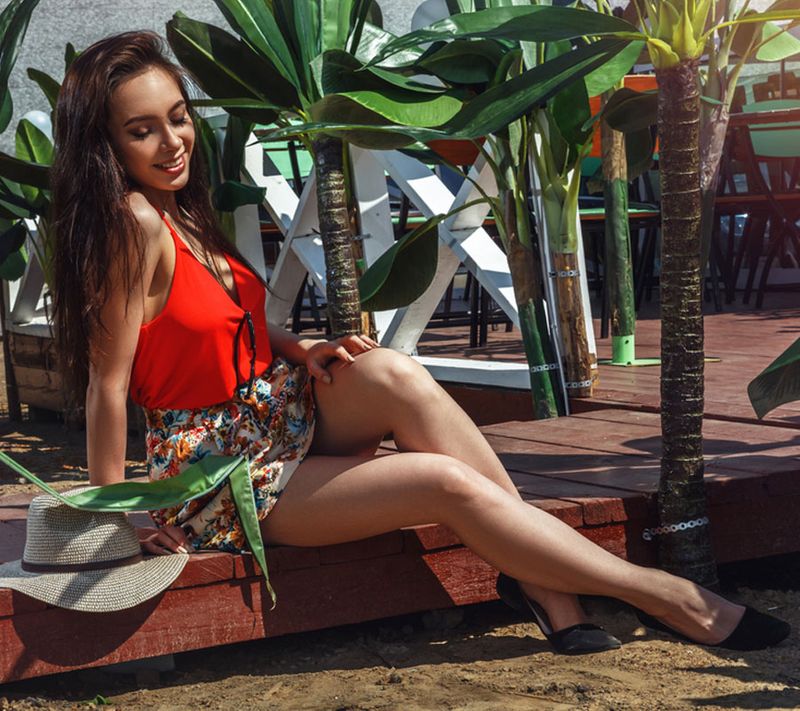 A staycation gives you the perfect opportunity to play with colours. Exploring bold and bright hues in the summer can be revitalising; for that matter, you can even try neon colours. A bright linen shirt with a pair of neutral-toned chinos falls under the list of best resort wear for men. For women, a maxi dress, halter top, crop top or skirts in bright colours would do the job. You can experiment with colour-blocking your footwear and accessories as well.
Dresses all the way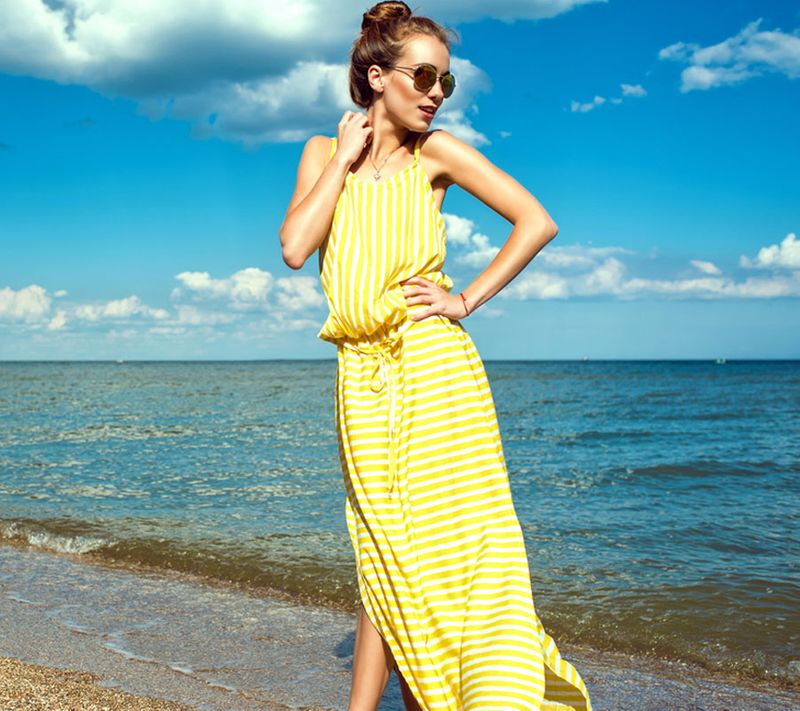 Don't go on a holiday without your resort wear dresses. You can put on a simple dress and still look the best without much effort. Resort wear dresses are focused more on being comfortable and airy. They can come in a variety of styles including bright colours, floral prints, polka dots, and so on. Get your Instagram-worthy pictures clicked pairing them with your chunky jewellery. 
Suit up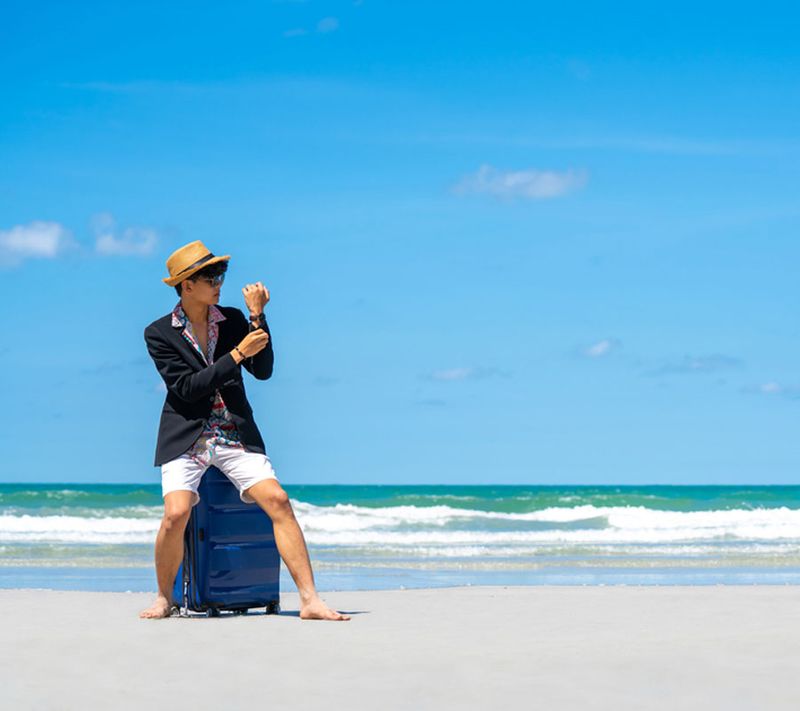 If you have an event to attend, it's better to opt for a formal look. Rather than going for a suit and necktie, men can choose to wear a linen shirt, chinos or cotton shorts and a blazer to keep the mood light. A jumpsuit, wide-legged pants paired with a top or even a dress can bring out that classy and elegant look in women. 
Going monochromatic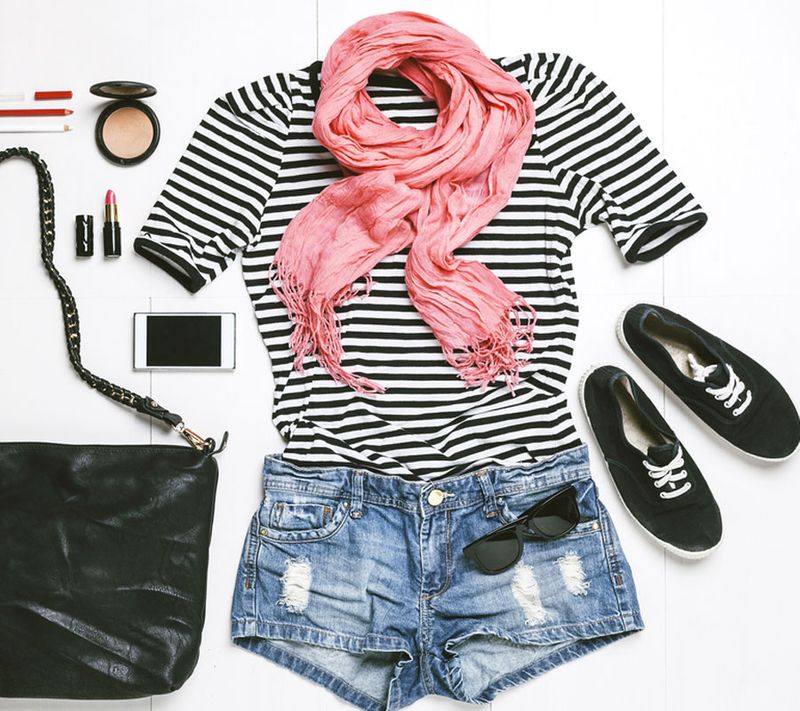 Monochrome outfits are the new trend! So why not flaunt it while on a holiday? If you are tired of pattern mixing and colour-blocking, a cleaner approach to wearing a single shade can be the best option for you. It can help you pull off a chic vibe. 
Get the basics right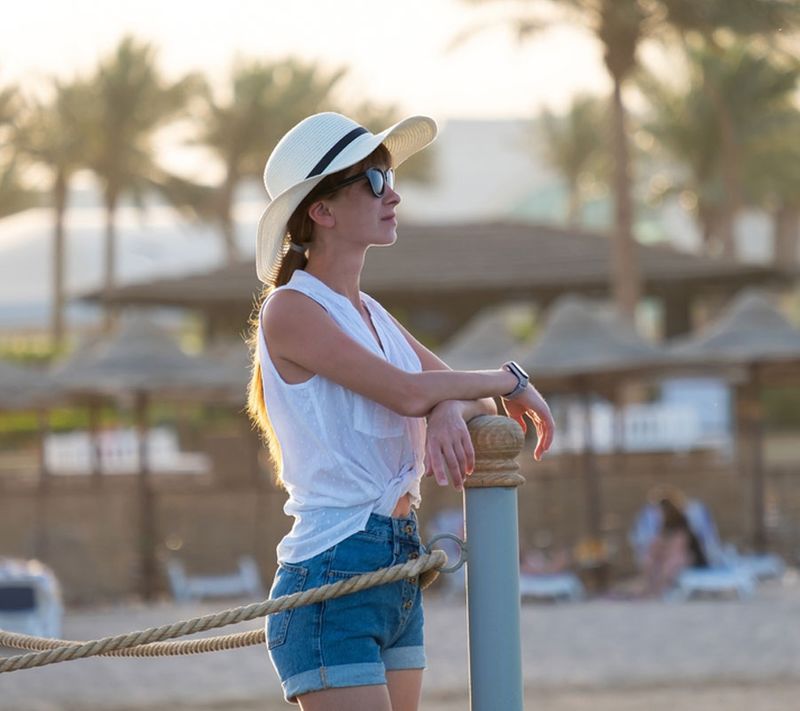 Let's not forget our casuals, okay? Make sure there's enough room for oversized t-shirts, tank tops, shorts, jeans, and jackets in your suitcase. If possible, take a white shirt along with you as it goes well with almost everything. 
---
Photo: Shutterstock