For a modern bride, who is bold and experimental, yet attached to her roots, most of this year's Autumn-Winter bridal collections will suggest how to take a contemporary twist with Indian dressing. If you are looking at ideas to channel your inner free-spirited bohemian spirit, here's designer Ridhi Mehra's latest collection that has it all for your cocktail soirees—intense colours, risqué silhouettes and traditional intricate handwork.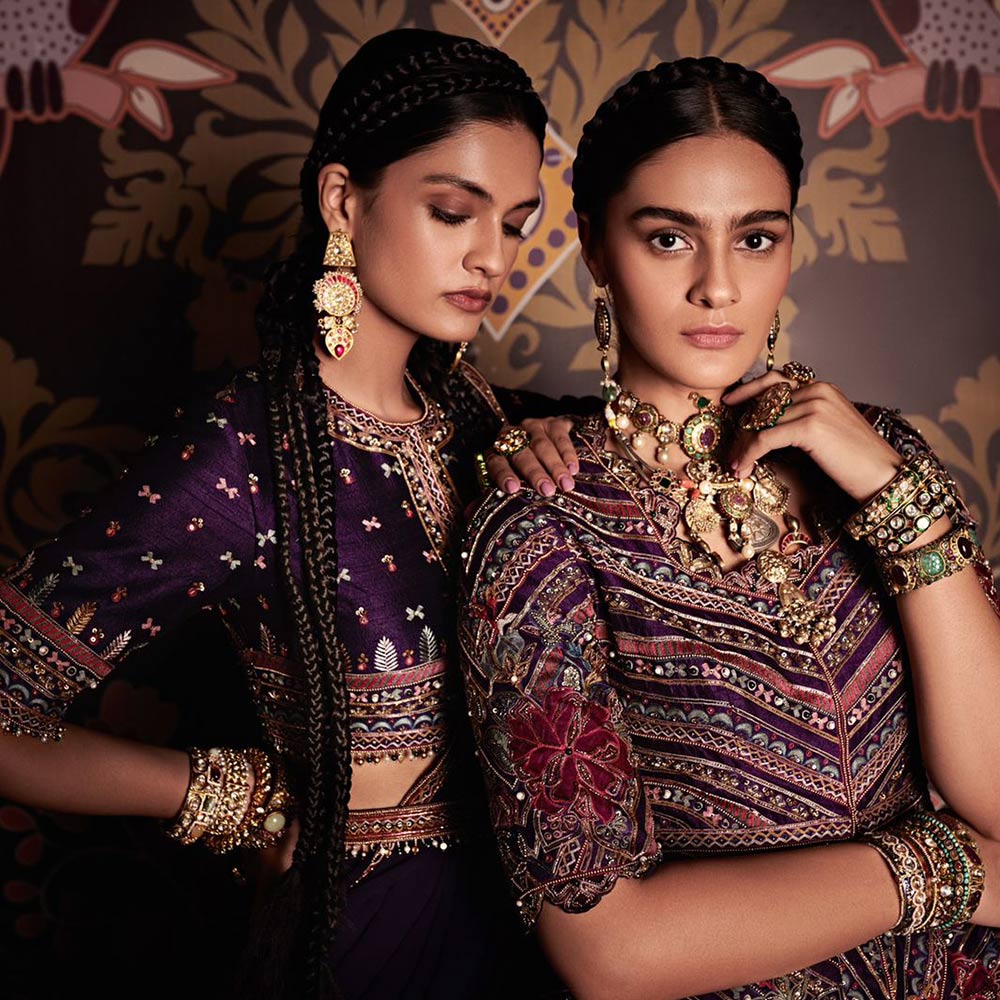 Titled 'Raeza', the collection spins a tale of opulence. Decoding a multitude of styles and statements that swiftly transition from dusk to dawn, Ridhi Mehra's lexicon of eccentric details will give you all the reasons to bookmark this grandeur ahead of the wedding season.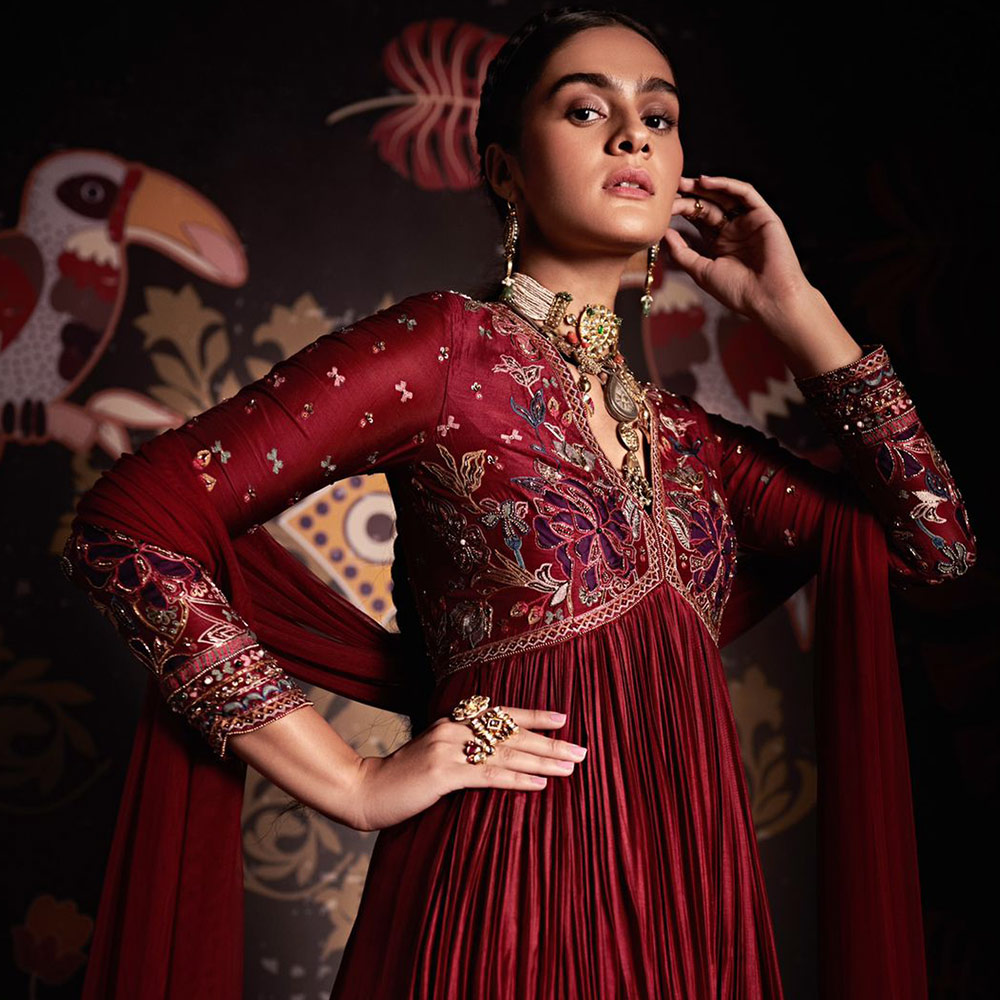 Bolder and better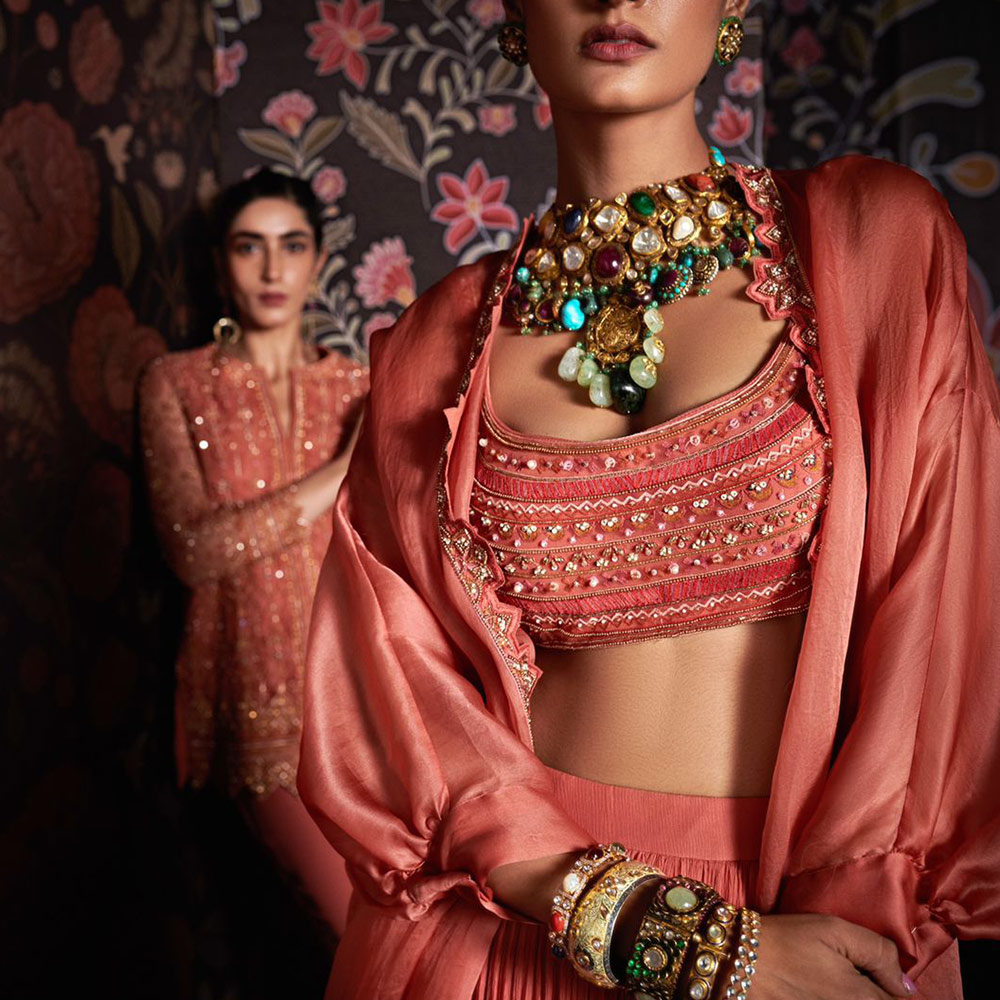 If it is bohemian, it has to be bright and peppy colours. The collection is defined by rich and majestic hues and enhanced by intricate handwork which exudes a bohemian charm. The creative deviation from vibrant light shades to more intense hues makes it perfect for winter weddings. The colour palette plays the perfect canvas - imbued with black, purple, burgundy and so on, acting as the perfect base and backdrop for vibrant embroidery.
Embroidered romance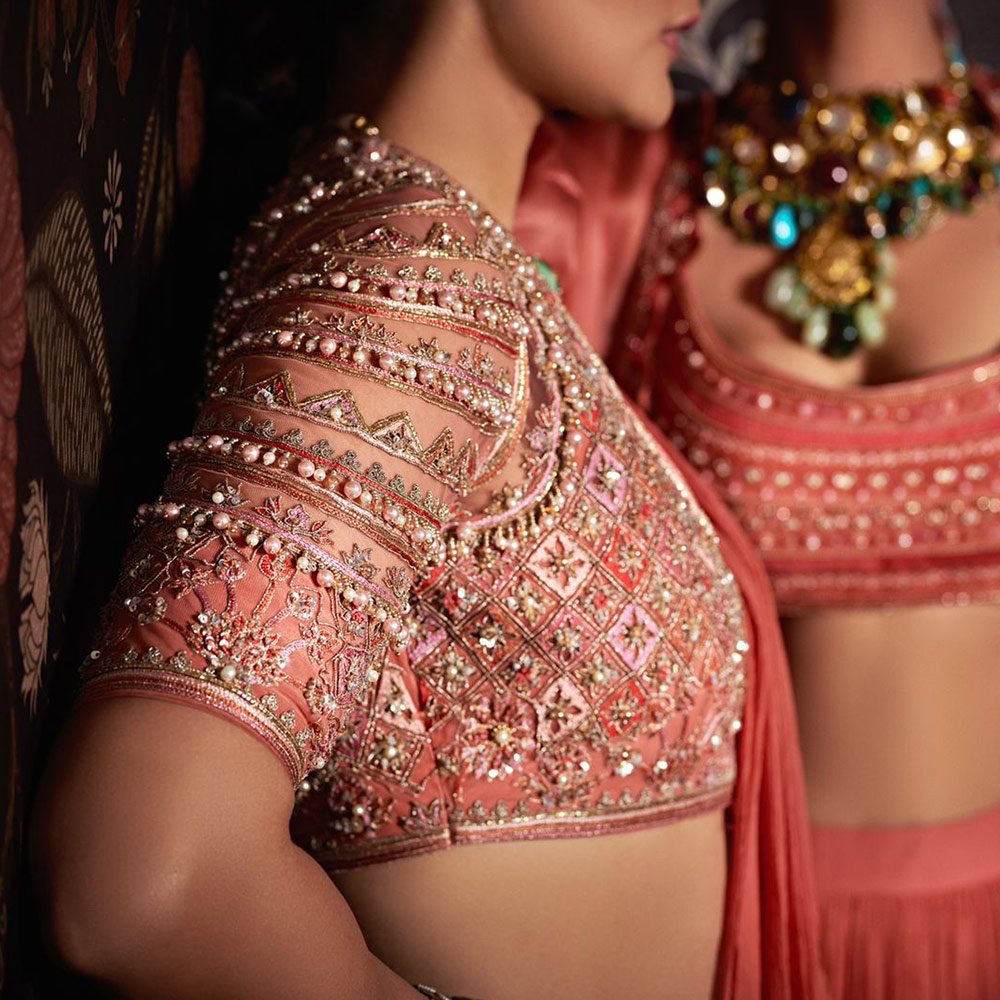 Created in predominantly silk, chiffon and organza, the preference for meticulous motifs and craftsmanship make it a winner for those who are looking for modern silhouettes and traditional handwork. The elaborately detailed blouses, the delicate threadwork such as phulkari is a treat to the eyes. Echoing her signature style of delicate florals, the ensembles explore bolder motifs.
Signature silhouettes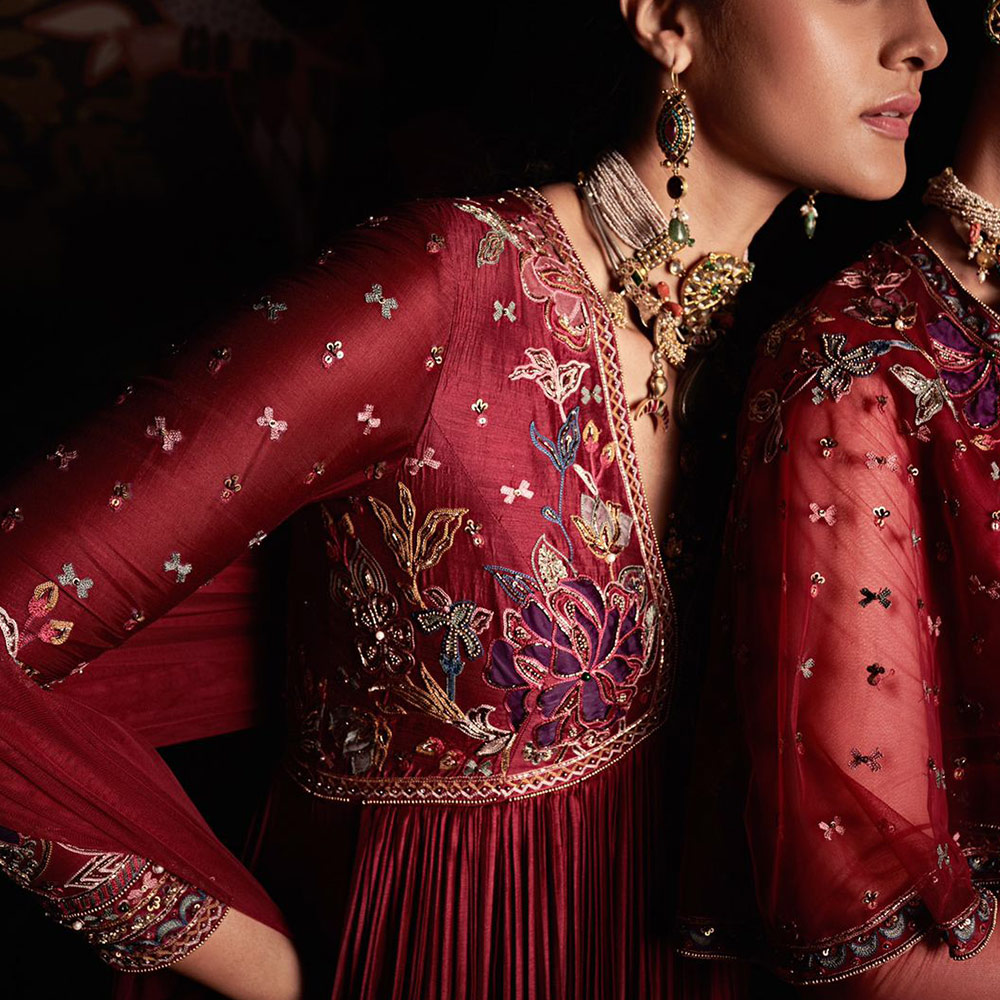 While Ridhi Mehra's trademark style of pre-draped lehenga-saree continues, Raeza features timeless silhouettes such as lehengas, signature sarees, classic peplums with intricate embroidery. Moreover, the collection also has an exciting range of cape jackets.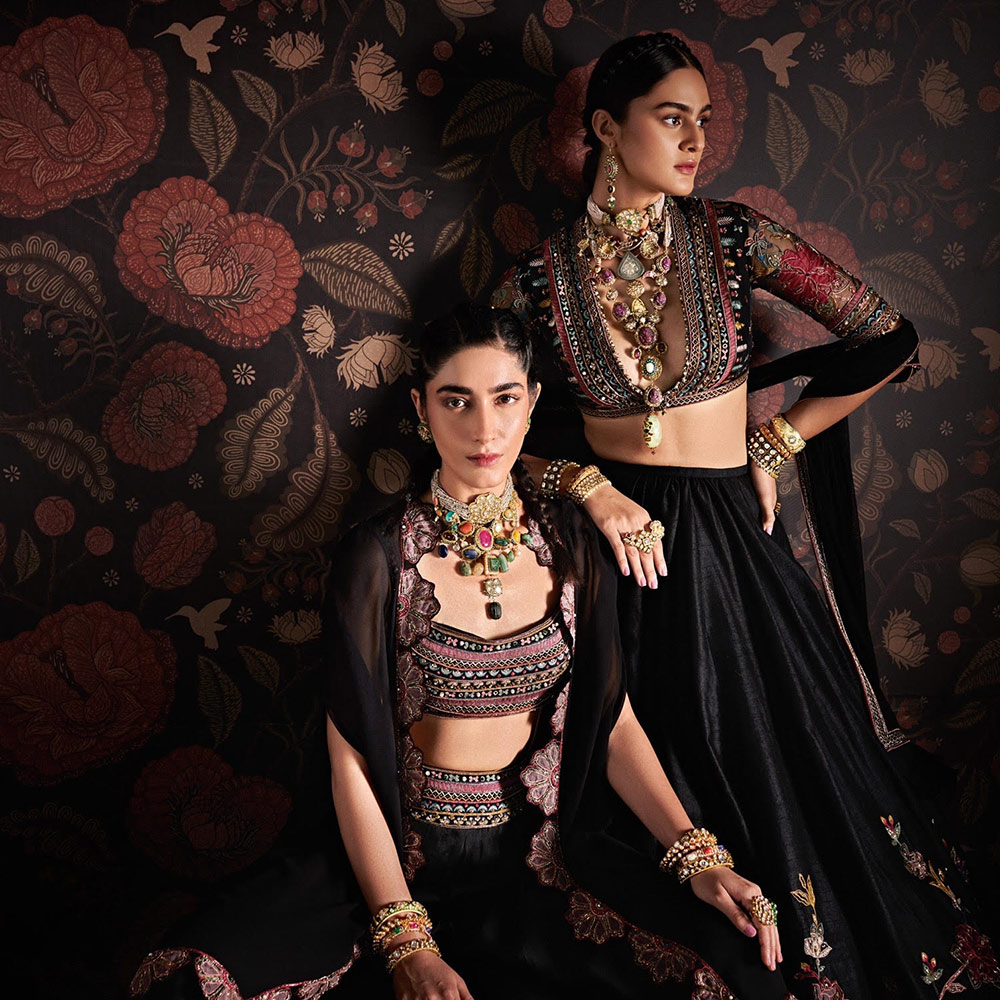 The surreal beauty and powerful display of a 'never-seen-before' design by Mehra is a woven soiree perfect for your festive days infused with grandness and glamour.
Photo: Ridhi Mehra