India's textiles have always been viewed with an eye of intrigue—the diversity in weaves, rich details, and vivacious colour tones strike one at the very first glance. From being patronised by royal families to being an integral part of the country's freedom movement, India's textile heritage speaks of an illustrious journey that is punctuated with milestones, old and new. The path forward seems even more promising, especially with fashion and lifestyle brands adopting a contemporary approach, and integrating traditional textiles as part of their design vocabulary.
There are others like Lavina Baldota, custodian of the Abheraj Baldota Foundation (a trust whose backbone lies in Mahatma Gandhi's view on wealth and its ownership, as a means to serve the community) who has been consistently working towards the preservation of traditional textiles, giving a platform to artisans across clusters to showcase their work, and in turn, create sustainable income.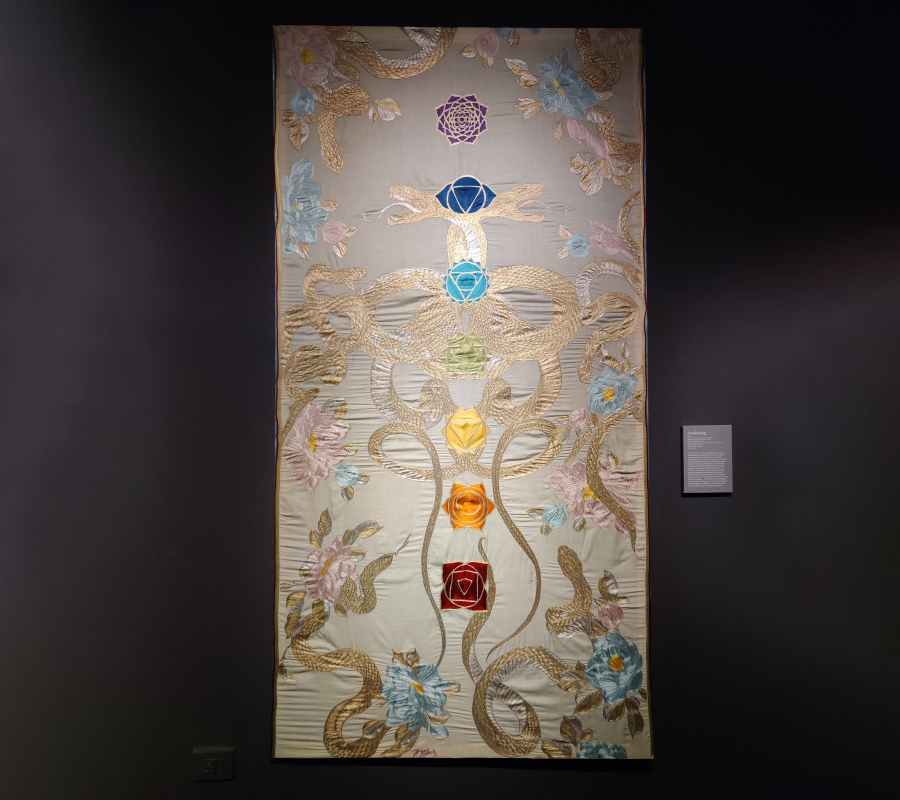 Sutr Santati: A celebration of India's textile heritage
The passionate textile collector and revivalist has curated an exhibition 'Sutr Santati' at The National Museum, New Delhi, which is open for public view until September 20, 2022. This curatorial initiative celebrates 75 years of India's birth as an independent nation, by bringing together diverse textile traditions of the country, conceived and created by some of its most prominent artisans, craftspeople, designers, and artists.
'Sutr Santati' translates to 'continuity of yarn', and serves as a metaphor for ongoing dialogues in Indian culture and society, bridging the gap between the past and future. On display at the exhibition are close to 100 textile pieces that have been created from local varieties like Kandu and Kala cotton, mulberry and wild silk, camel and sheep wool, as well as goat and yak hair. Some of the biggest designers, including Manish Malhotra, Gaurav Gupta, and Anjul Bhandari have also contributed their pieces, along with students and craft collectives. 
This is Baldota's second endeavour after 'Sanati Mahatma Gandhi: Then Now Next' in 2019, to mark Mahatma Gandhi's 150th birth anniversary.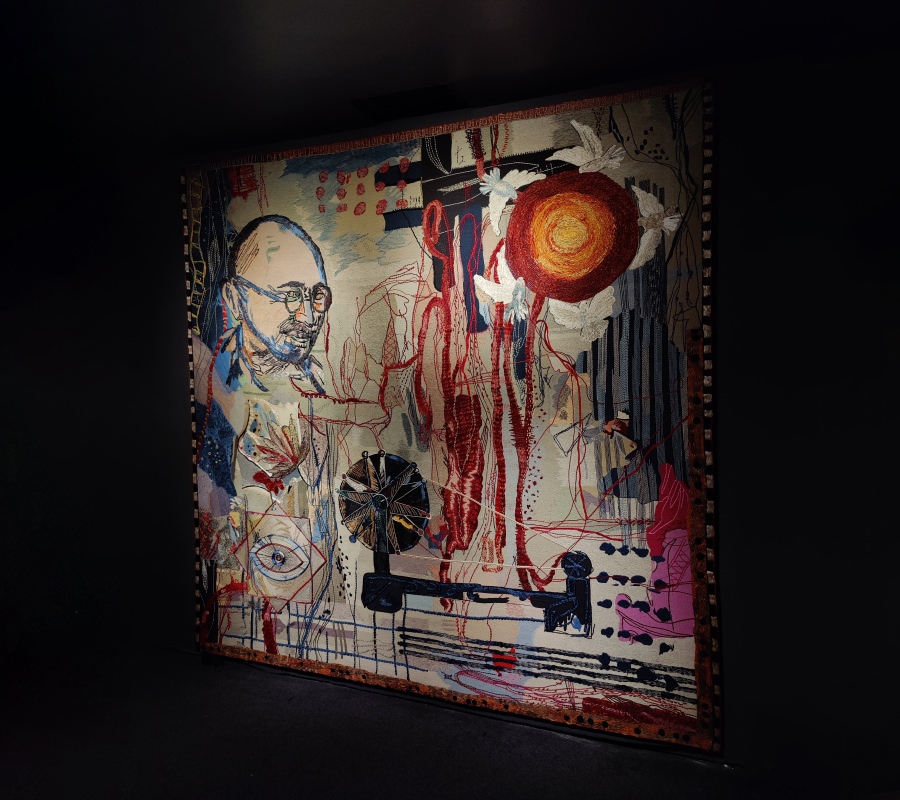 In a chat with Zee Zest, Baldota opens up about how she commissioned the pieces, her efforts to preserve artisan clusters, and her plans for the future.
1. The scale of this exhibition is huge, and something we haven't really seen before. What was your motivation to curate something like this?
The seeds were sown during the pandemic, when many weavers reached out to me asking for assistance. A lot of orders were cancelled back then, and several of them were struggling with their health. I realised that if they are not supported today, a lot of them will languish. While I did whatever I could at a personal level, I knew much more had to be done—by connecting them with people who could sustainably hold their hands in the long term.
That's why I decided to create a platform to bring together all of India's textile forms, the people involved in creating this and the organisations who are working in this field. Moreover, this also becomes a repository of the country's textiles, which are contemporarily done in today's language.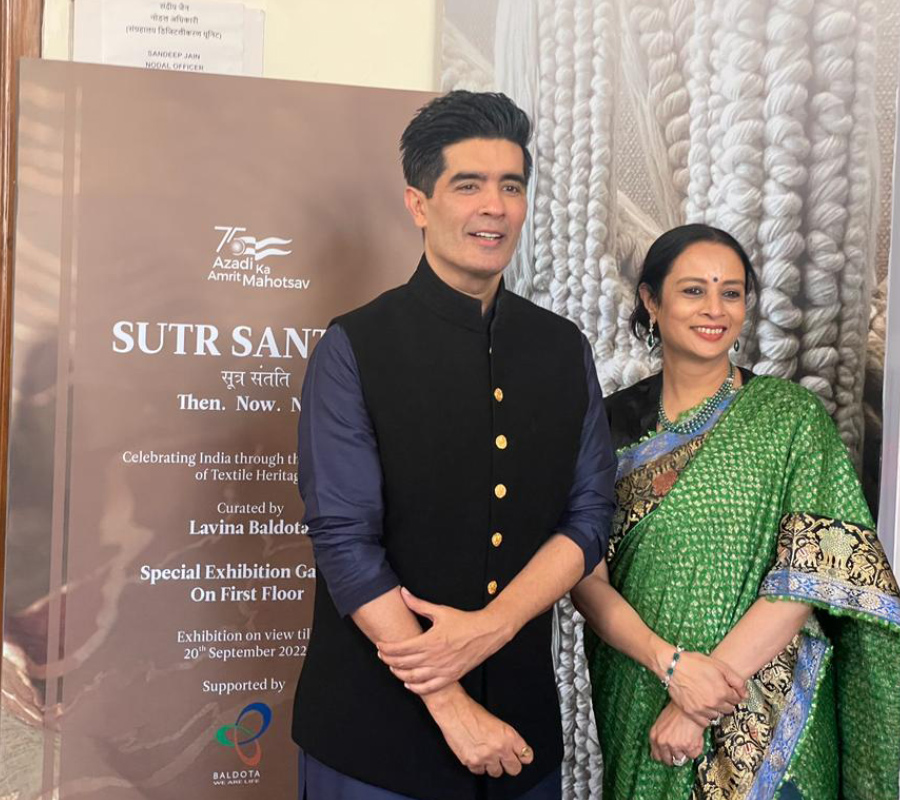 2. How did you arrive at the segmentation—was it a conscious effort to provide an equal voice to the big designers as well as students, on the same platform?
There's really no segmentation in terms of the display; we have only followed the visual theme. The bifurcation is only in the credits, which is also an important part of my endeavour to bring the past with the future. The same platform puts students with connoisseurs like Rahul Jain, and I think it is an excellent passage of knowledge.
All these organisations have been working for so many years in different clusters and I wanted to involve them and bring them to the forefront, so people know all about the work that they have been doing.
3. Since you have commissioned a huge number of pieces, were there any roadblocks you faced?
Oh yes, there were many! My mandate was that all artists must only use indigenous yarn (only Indian), which is available in their local areas. I was also specific that only natural dyes had to be used. In this case, the yarn had to travel from one area to another to get dyed, and then be woven or embroidered.
I was involved in every piece. Sometimes, things did not happen the way I had expected them to—so, I had to put them on hold. Since you are exhibiting at The National Museum, there has to be a certain standard maintained. All in all, it turned out well, but proved to be a great learning experience for all of us.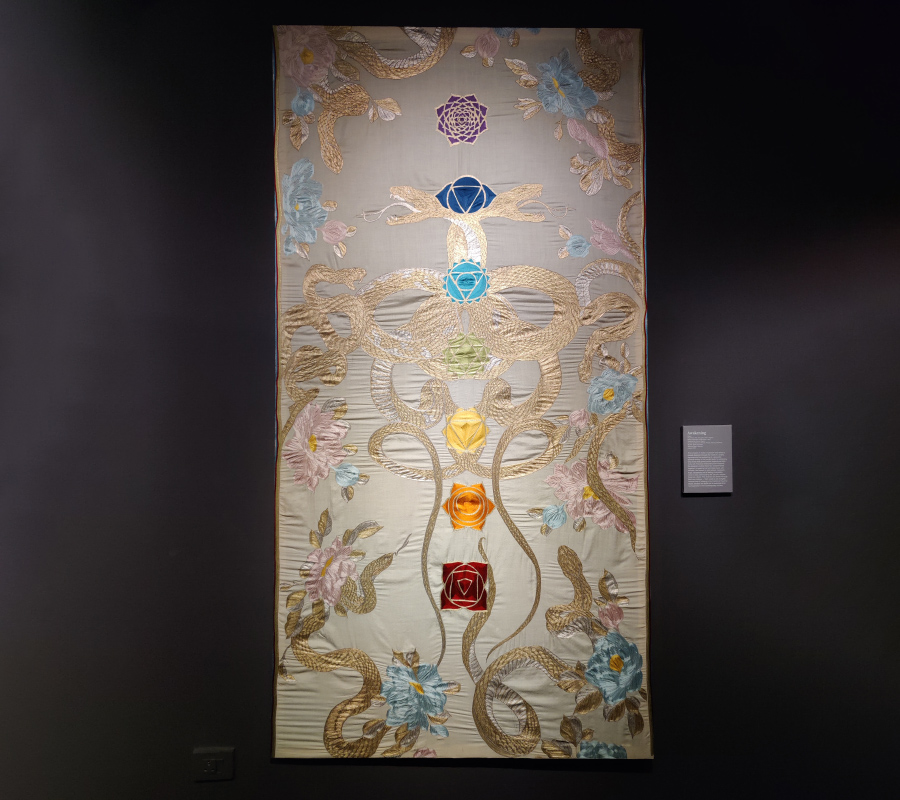 4. Textile traditions have been around for a long time—but this exhibition brings them under the purview of art. Do you think a crossover like this also brings more attention to textiles on a global platform?
I certainly wanted to take Indian textiles globally; recently, when I visited the Venice Biennale, I saw how several artworks were done in a medium like textiles. When I was creating this exhibition, I knew I wanted to do something beyond attire.
I believe it is important for the younger generation to view textiles beyond clothing—to use them as art, for gifting, or to put it at home. The intermingling of art with textiles has always been there—for instance, the Picchwai paintings—but it was important for us to bring that awareness to youngsters to view textiles from a different lens.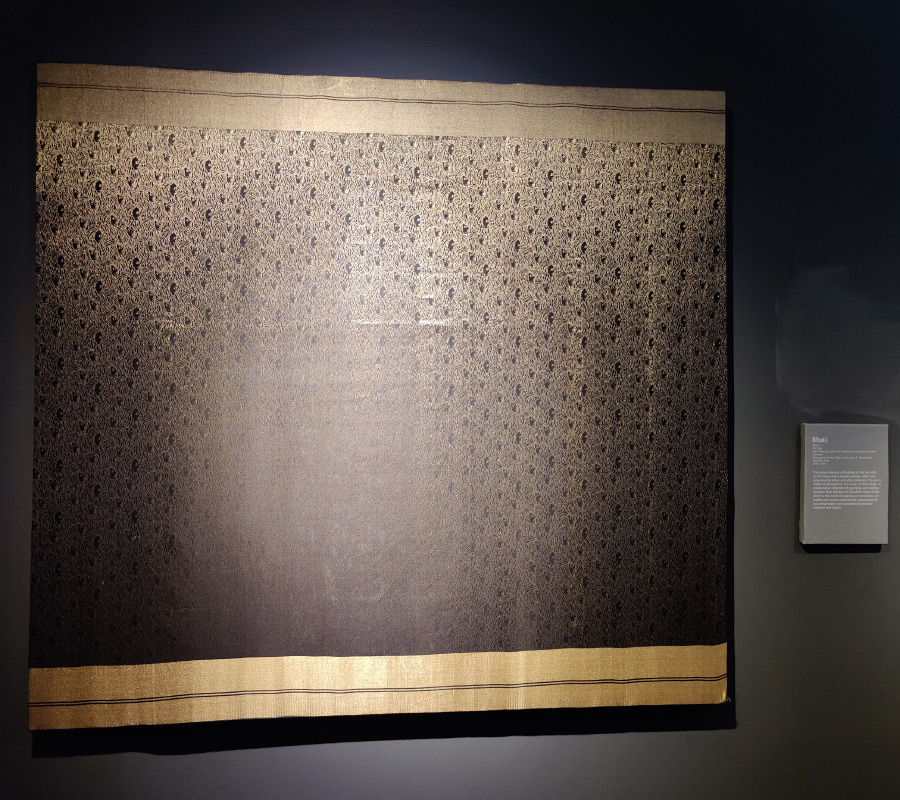 5.Covid-19 was a time when artisans suffered a lot. How are you stepping up efforts in sustaining the artisan clusters that have been impacted?
My purpose is to create awareness—and eventually, help revive the craft and sustain them. For instance, if a designer notices a beautiful craft at the exhibition, he can reach out to an artisan for help. The exhibition will be done in a 360-degree exhibit and at the same time, we are also in the process of creating a catalog, so that all the information will be available in the public domain. There are no secrets here; our mission is to promote the craft.
6. How can we help build a circular economy?
What's important is to stop using imported yarn, whether it is for embroidery, as well as any kind of dyes. At the exhibition, we tried to create awareness around different kinds of indigenous silks, cotton, and wool. This also helps farmers—and using natural dyes is a step toward preserving the environment. In the field of textiles, there are so many hands that are involved. If each person benefits, a circular economy can definitely be created.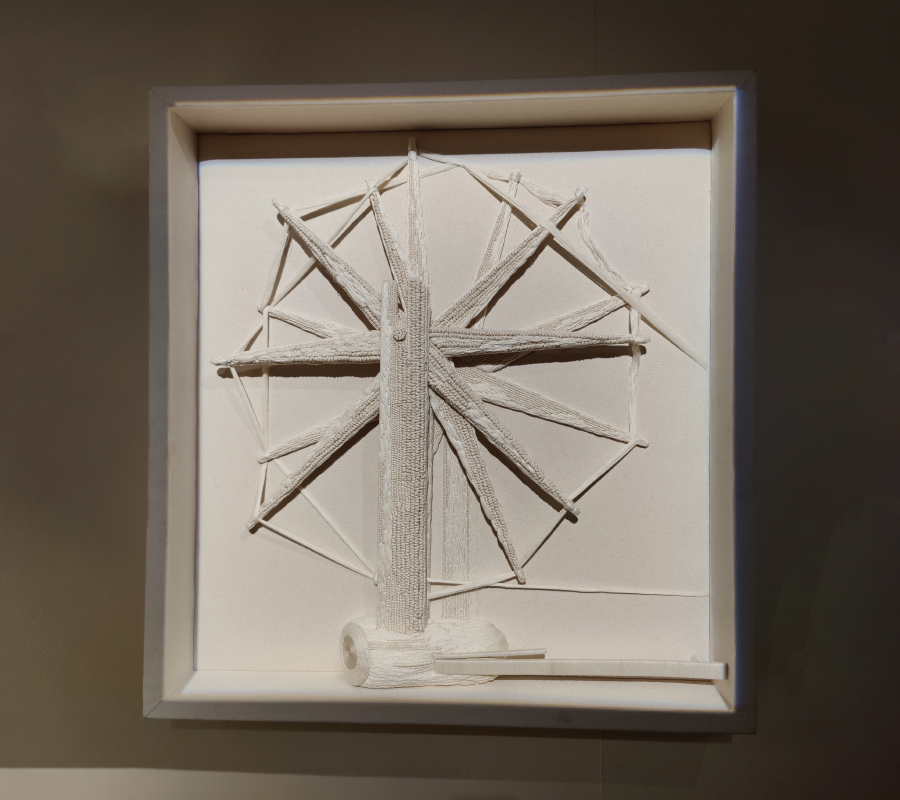 7. How do you plan to make these textiles more accessible in the future?
I believe a digital exhibition is important, so that it's accessible to everyone. Going through this exhibition for a couple of hours is not enough. When it goes digital, there will be videos that will showcase processes, the story behind them, and more. This way, it can also reach people who are living abroad. 
Photo: Geetika Sachdev