In 2012, Falguni Nayar launched Nykaa and a decade later, the e-commerce giant has turned into a hub of exclusive beauty and fashion marketplace that Indians can never get enough of. When Nykaa Fashion geared up with its release in 2018, CEO Adwaita Nayar understood the market gap and need for sleepwear, which is fast becoming a prominent category on its own - thus launching Nykd by Nykaa, a dedicated intimate and sleepwear brand a year back.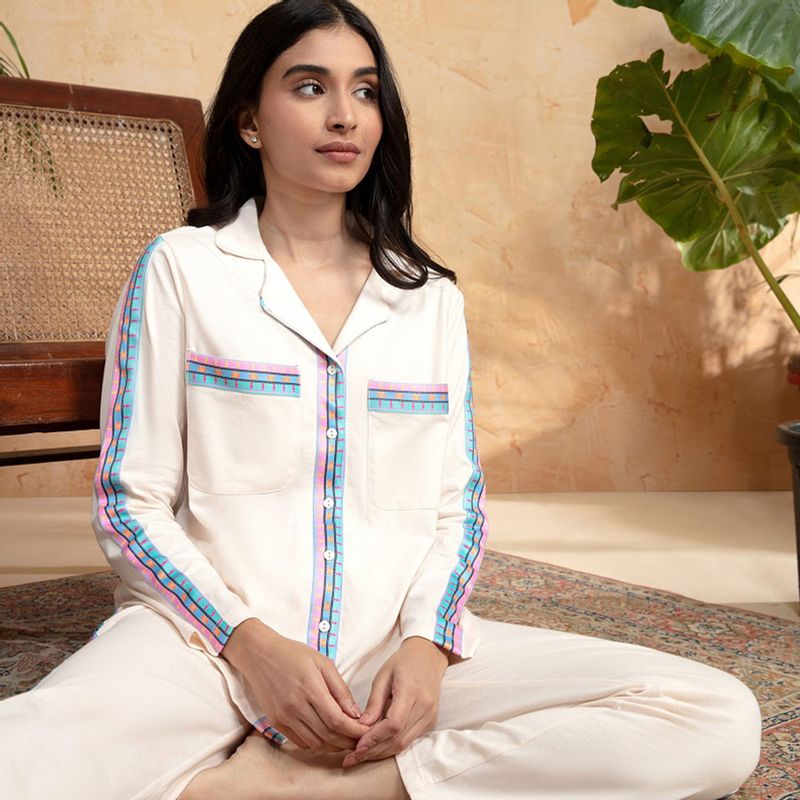 To fill that space in the market for designer sleepwear, Nykd by Nykaa has collaborated with designer Masaba Gupta for a limited-edition collection. "Our vision was to offer a truly distinct range of comfortable, easy-to-live-in, premium sleepwear to our consumers. Partnering with Masaba was a natural choice, given her quirky and uplifting design sensibilities that make for great wardrobe collectables," shares Advaita. 
Masaba, who is often touted as the queen of unconventional prints and patterns, makes sure that the collection is served with comfort without compromising on her signature fun and quirky prints that lie at the core of this collection. The designer had earlier collaborated with Nykaa for a range of lipsticks and fragrances called Masaba By Nykaa.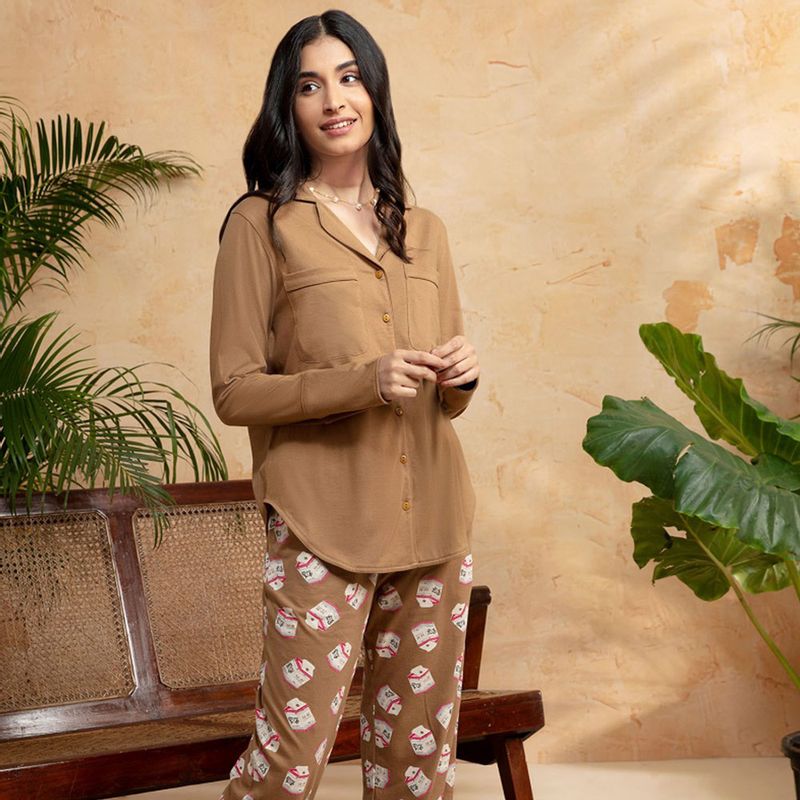 Versatility is Masaba Gupta's second name. Often distinguished for mastering the fusion trend with unique and fuss-free silhouettes, her eponymous label is spotted by the likes of Kareena Kapoor, Sara Ali Khan,  and Katrina Kaif. Focused on bridging the gap between haute and pret couture, this is the first time the designer has forayed into sleepwear. "I think post the pandemic, people are a lot more conscious of what they wear to bed because they are also spending a lot more time in their nightclothes. I think it's going to be a huge space, especially in the online market," Masaba adds. The collaboration comprises luxurious pyjama sets, t-shirts, shorts set, and robes made with soft satin and lightweight cotton. 
A collection that is endorsed to let you lounge, sleep, and dream in supreme comfort and style—we caught up with both Masaba and Adwaita to understand the growing popularity of sleepwear and this wholesome collaboration. 
Edited excerpts:
1. Congratulations on the new launch, how was your experience designing a nightwear collection?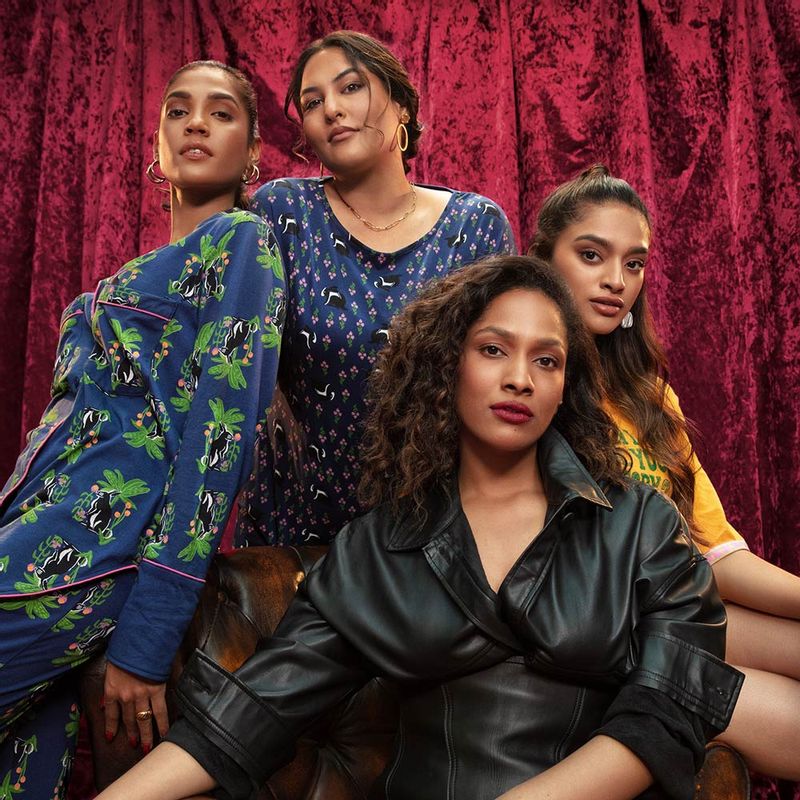 Masaba Gupta: For me, designing a nightwear collection is as easy as it's hard. It's something that is very basic in terms of silhouettes and cuts. But I think making comfortable clothes has always been harder than making uncomfortable or over-the-top garments. It was fun and challenging at the same time. It was something I could really play with because when you have sleepwear, you don't really have any limitations as to what the prints or the motif story should be—it's very wide.
2. What does Masaba bring to Nykd By Nykaa's nightwear line?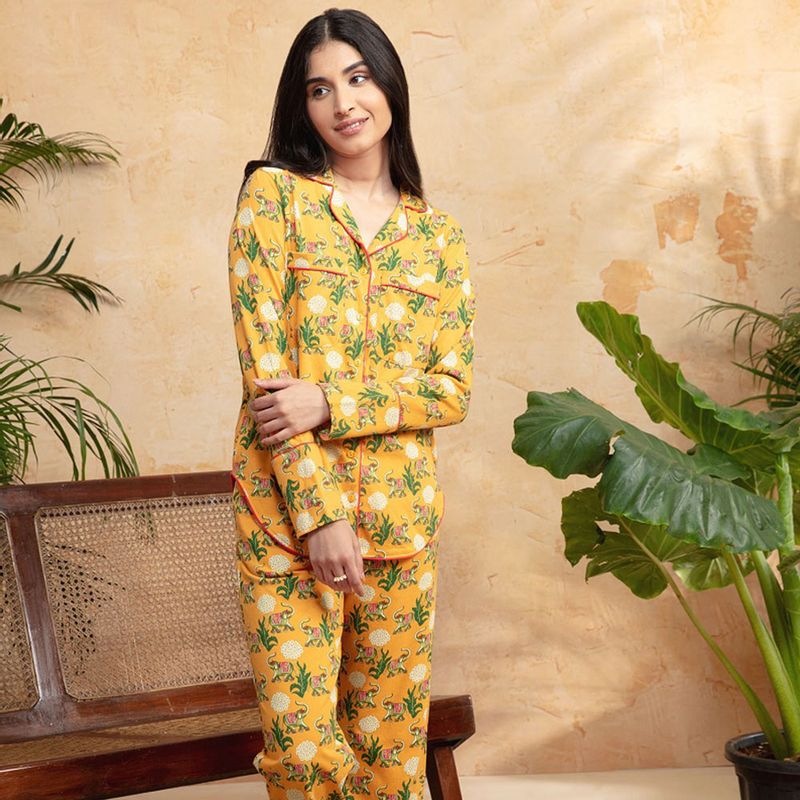 Adwaita Nayar: Working with Masaba is always a great experience—it is truly inspiring to work with someone who brings so much creativity along with strong business acumen to the table. Nykd's philosophy of giving women a high sense of comfort and freedom gets further celebrated with Masaba's unique design aesthetic in our collection. 
3. How did you choose the quirky mood board for this collection?
Masaba Gupta: The mood board is so large! We have motifs from Jaipur, motifs from the Nandi—which ranges from the South to the North, the owl which is a very basic, quirky print, and the milk carton. The mood board is largely for a global consumer and for somebody who wants to be very conscious of what they are wearing when they go to bed.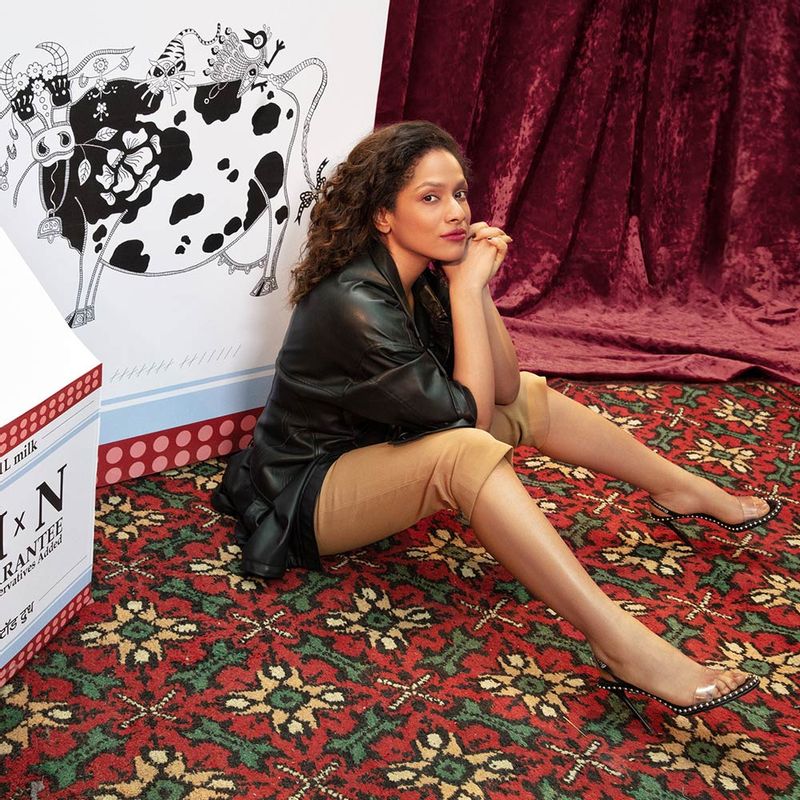 4. What are the pro rules of slaying it in sleepwear?
Masaba Gupta: I think sleepwear has evolved after the pandemic. The collection does have muted tones and minimal prints; but in the last two to three years, we have seen many emerging small brands taking nightwear into a very quirky, kitsch space—and a very India-proud space—so that was what we always wanted to do. As I said, there are no rules in sleepwear.
5. Do you think prints can be a timeless trend and why do you prefer prints in all your collections?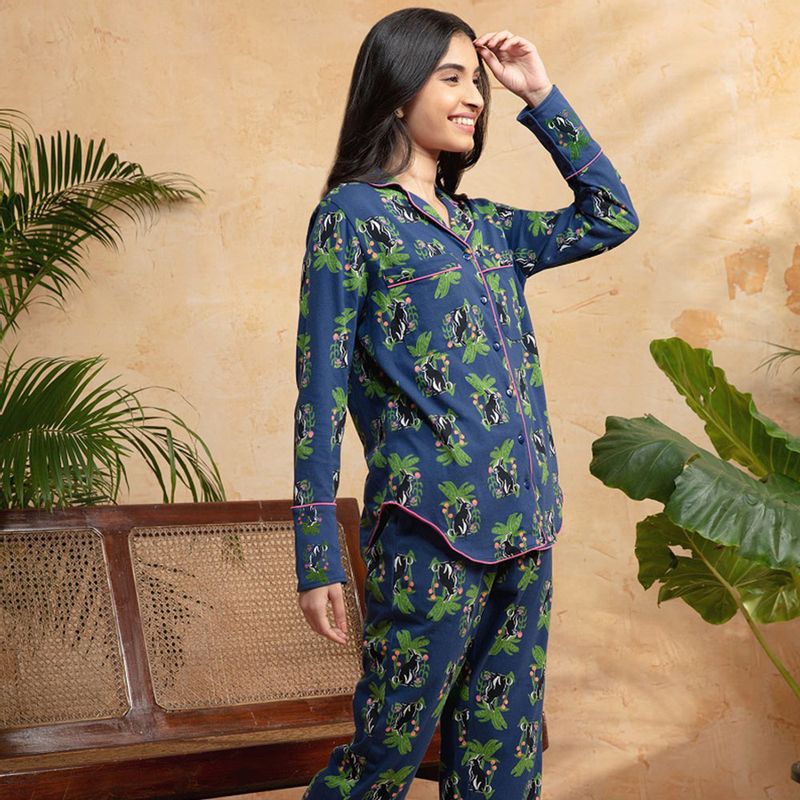 Masaba Gupta: I think prints can be a timeless trend. It depends on what it is, but I believe it's very important to be conscious of the fact that whether it's a floral print or a quirky one, it really depends on the person who's wearing—as to what they think is classic or what they think is a one-hit or one-season wonder. One cannot generalise which print is going to be a classic or what is very on-trend. For example, we always do polka dots in our ready-to-wear collections, and we keep reinventing them as well as the cow, and people still do buy them.
6. How important is it for fashion platforms and designers to work as collaborative powers?
Adwaita Nayar: I believe collaborations in fashion are a great way to create unique styles and I personally enjoy exploring synergies with brands and creators. The right collaborations allow us to delight our consumers with fresh choices and the joy of discovery, which is what they expect from Nykaa Fashion. Nykd and Masaba are two distinct brands that have come together to elevate this range of sleepwear while ensuring that every piece is stylish and comfortable.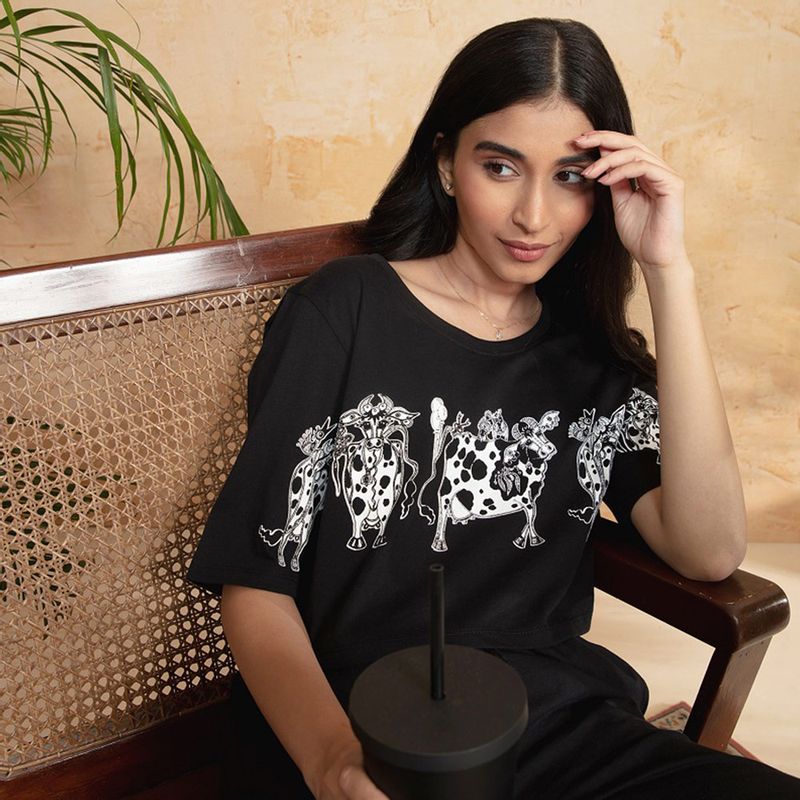 7. With Nykaa's giant listing debut on the market, what's in store for Nykaa Fashion?
Adwaita Nayar: We are focused on personalised selling, led by curation, discovery, inspiration, and convenience. This is what sets us apart and allows us to deliver a quintessential Nykaa Fashion experience to shoppers. We will keep bringing new, unique styles and brands to our consumers and present them in an easy-to-discover format. In line with this, our portfolio continues to grow with options for men, kids, home, and technology enabling us to become a true lifestyle destination.
---
Photo: Featured Brands