Too many makeup products are flooding the beauty market. But, do you need all of them? What's the difference and what's the best product for you? You're not the only one who's confused by the endless makeup products, lipsticks, lip gloss, and whatnot out there. 
The latest lip trends include not only owning lipsticks but also lip mousse. But, do you really need one? And, how are they different from each other? Here's a breakdown.
Lipstick and lip mousse are increasingly popular cosmetic products to have hit shelves of beauty stores. Both, essentially, have the same job: To provide colour to the lips. But there is a significant difference between them.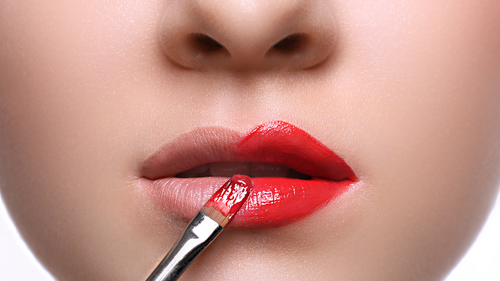 The difference between lipstick and lip mousse
Lipstick is a semi-solid or solid product that is applied directly to the lips. It provides colour to the lips and is available in various shades, from natural to bold. Lipsticks can be applied with a brush or directly from the tube. Some lipsticks are formulated to provide a glossy finish, while others are designed to be matte. And, there are hydrating lipsticks that also nourish and heal your dry lips.
Lip mousse, on the other hand, is the latest in lipstick trends. It is a lighter, fluffier product that provides a smooth, velvety finish to the lips. Unlike lipstick, lip mousse is not a solid or semi-solid product. It is a liquid that is applied to the lips with a brush. Lip mousse provides a sheer, natural-looking colour to the lips and is available in a wide range of shades. It is ideal for those who want to add a hint of colour to their lips without a heavy, dramatic look.
What's better – lipstick or lip mousse?
The answer to this question depends on your personal preference and the look you are trying to achieve. If you want a bold, dramatic look, lipstick is naturally the better option. On the other hand, if you prefer a natural, subtle look, lip mousse is a great choice. Lip mousse is generally ideal for everyday wear, while lipstick is better suited for special occasions or evening events.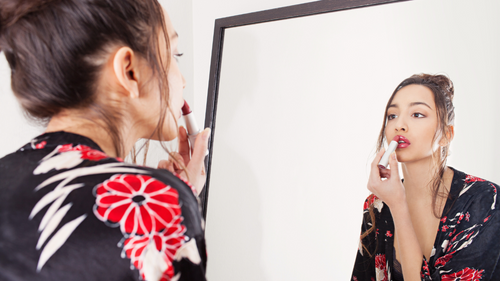 Here are some lipstick hacks that can help you achieve the perfect look:
1. Exfoliate your lips regularly to get rid of dead skin cells and ensure a smooth surface for applying lipstick.
2. Apply a lip primer before lipstick to help it last longer.
3. Line your lips with a lip liner to help prevent feathering and smudging.
4. Blot your lipstick with a tissue after applying it to remove any excess and help it last longer.
5. Use a hydrating lip balm before applying lipstick to keep your lips moisturised and prevent dryness.
Whether you prefer a bold, dramatic look or a natural, subtle look, there is a product available to meet your needs. By using these lipstick hacks, you can achieve the perfect look no matter what occasion you're dressing for.
---
Photo: Shutterstock